Nam Yoi Restaurant
Nam Yoi is a very discreet restaurant in a remote street in Phuket town. It is difficult to find but worth the effort as they serve excellent local Thai cuisine. The setting is basic, the price is very cheap and the food is really good, so good that you will often spot there the local crowd who love and write about Thai food on social media.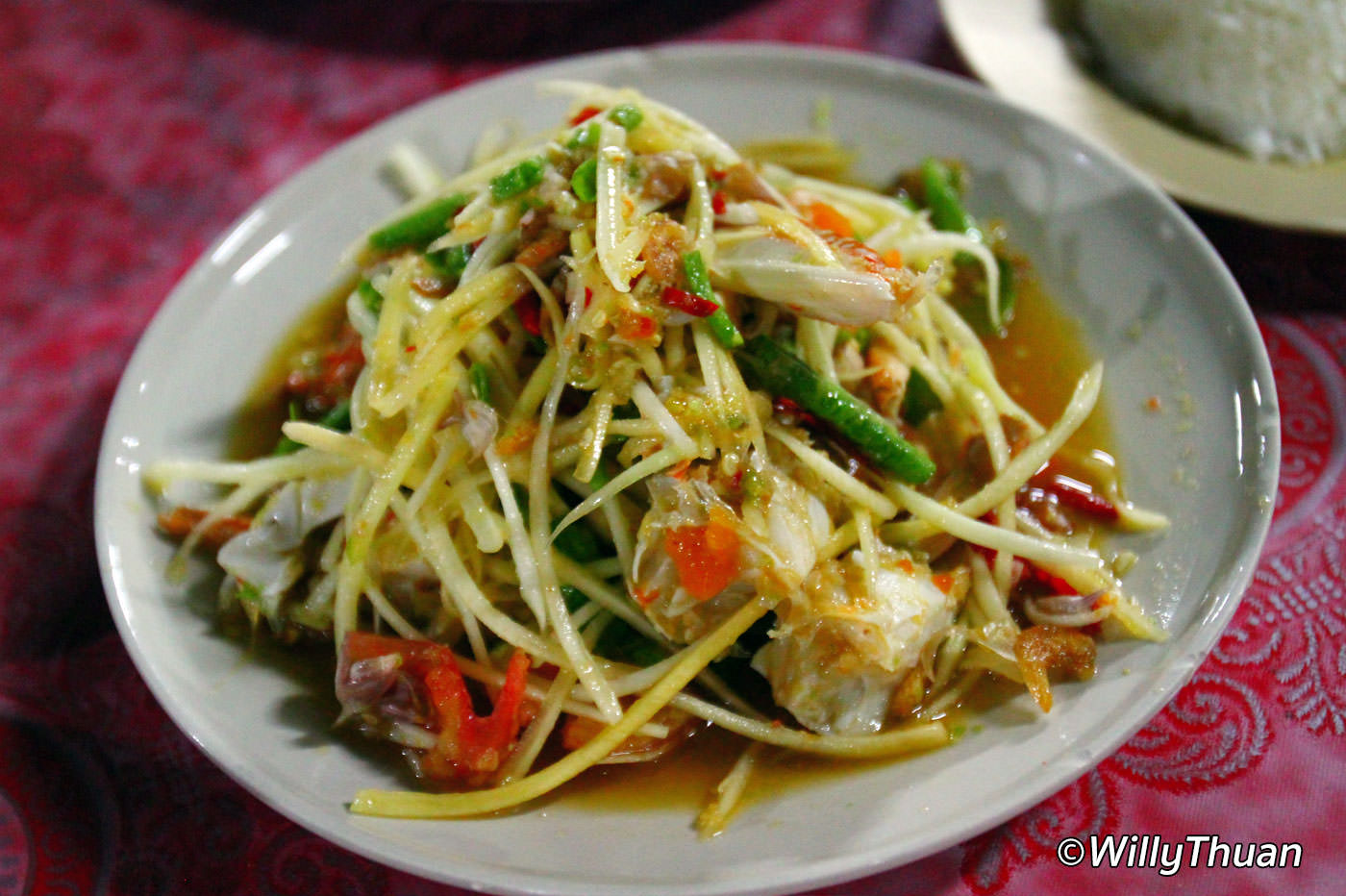 Living in Thailand for a long time teaches you some very valuable lessons about Thai food. The best Thai food doesn't often come in a fancy setting, but most likely in a very humble and unsuspected restaurant. Nam Yoi is a great example. Thais who are passionate about great food are the best guides to point you to those hidden and unsuspected restaurants, like Faa of course but also my friend and her Kin Dee by Praew page.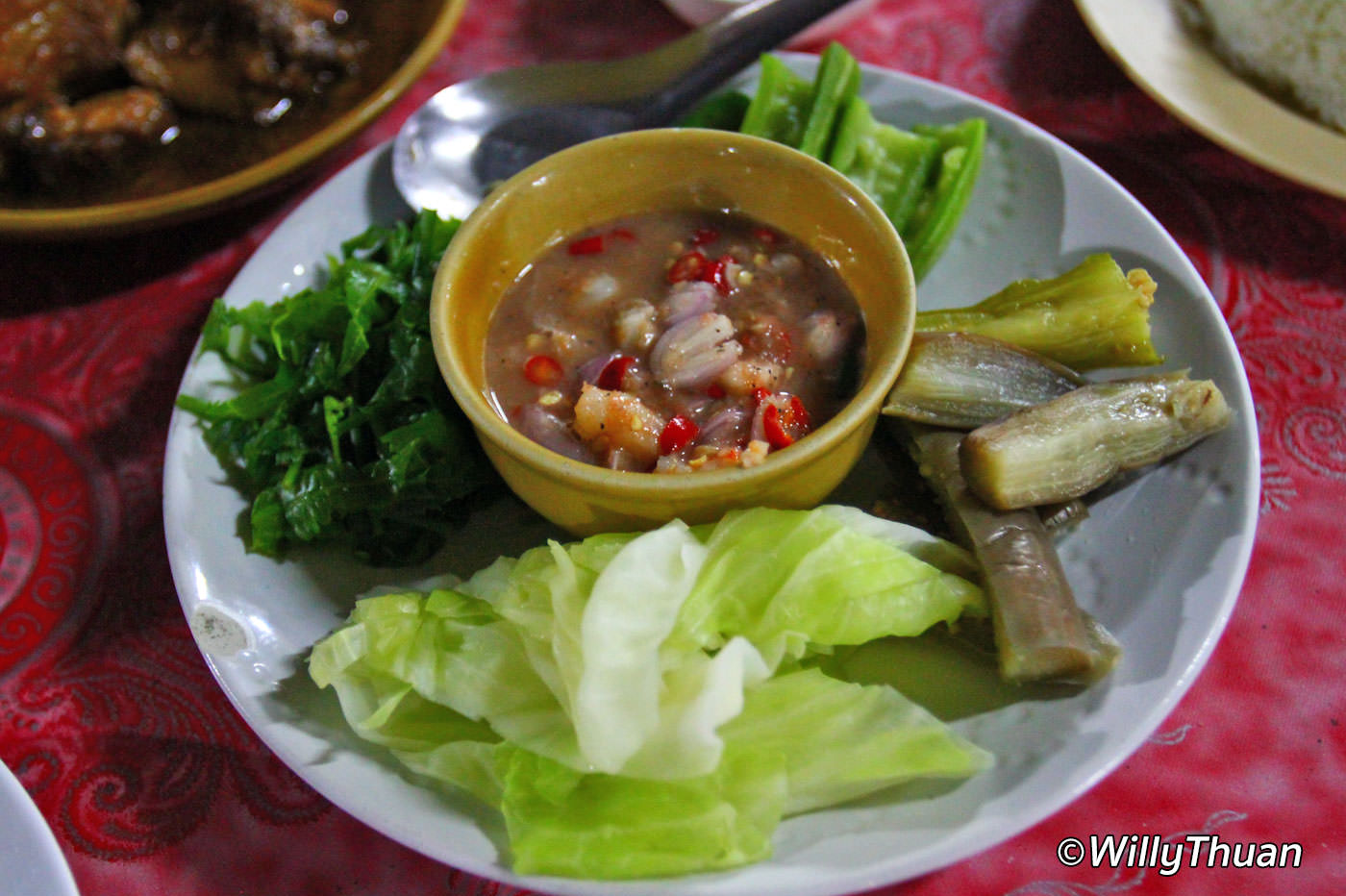 The second lesson I learned from them is not to order what you think you like, but to order what the restaurant does best or what they are known for. I remember going to Nam Yoi a long time ago and ordering just whatever came to my mind at the time… It was good, but not really memorable (and I wasn't blogging at the time.)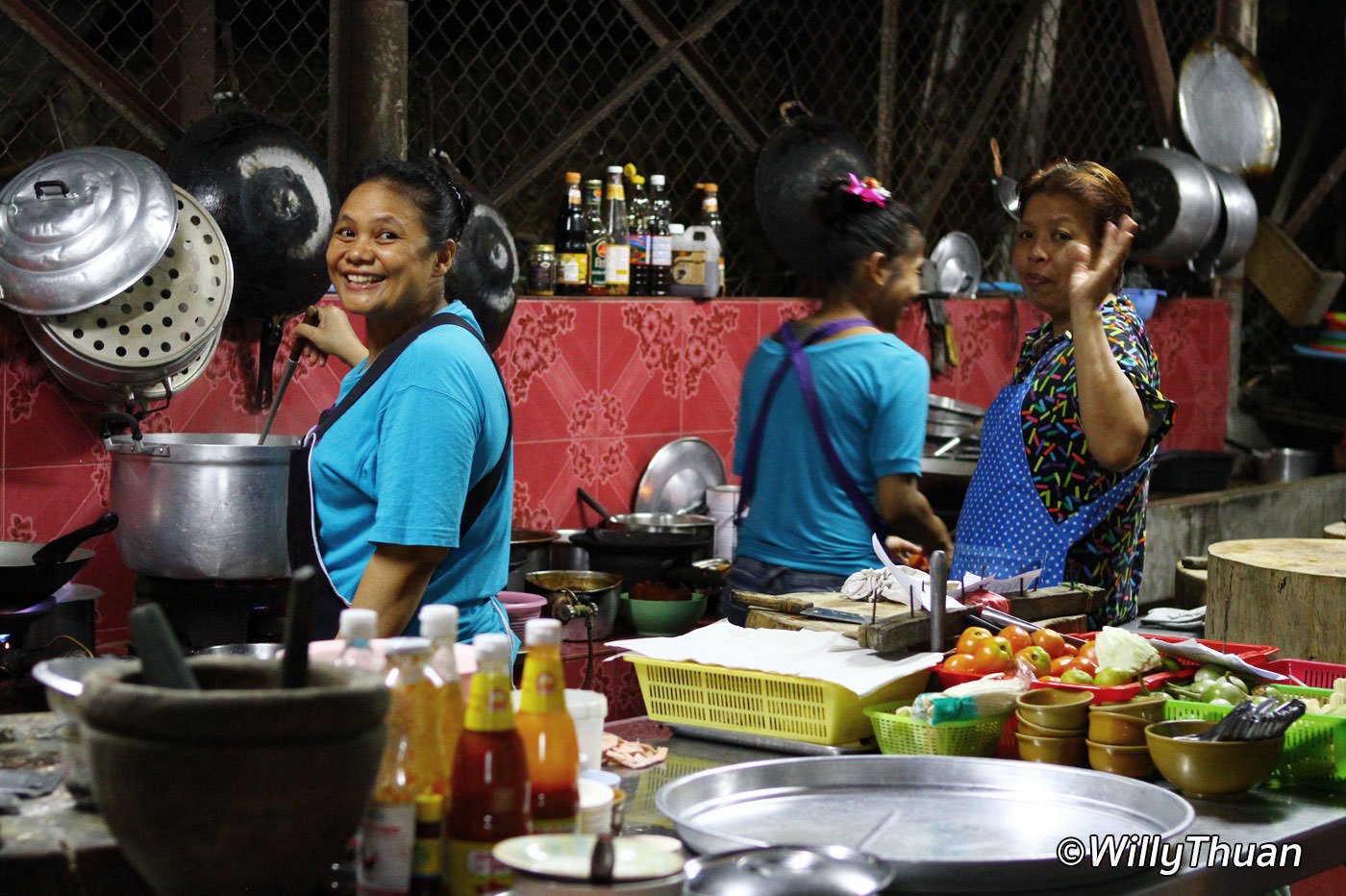 So long after, we went again. If you don't know about Nam Yoi restaurant, you would drive past this very anonymous looking restaurant hidden behind some kind of tall shrubbery on the side of a small back road in Phuket town. The restaurant looked a bit bigger and a bit nicer than in my memory, but is still using good old plastic chairs and one of those Pepsi table cloth. Food still comes in plastic plates and you'll use toilet paper as napkins, just the way great local joints are.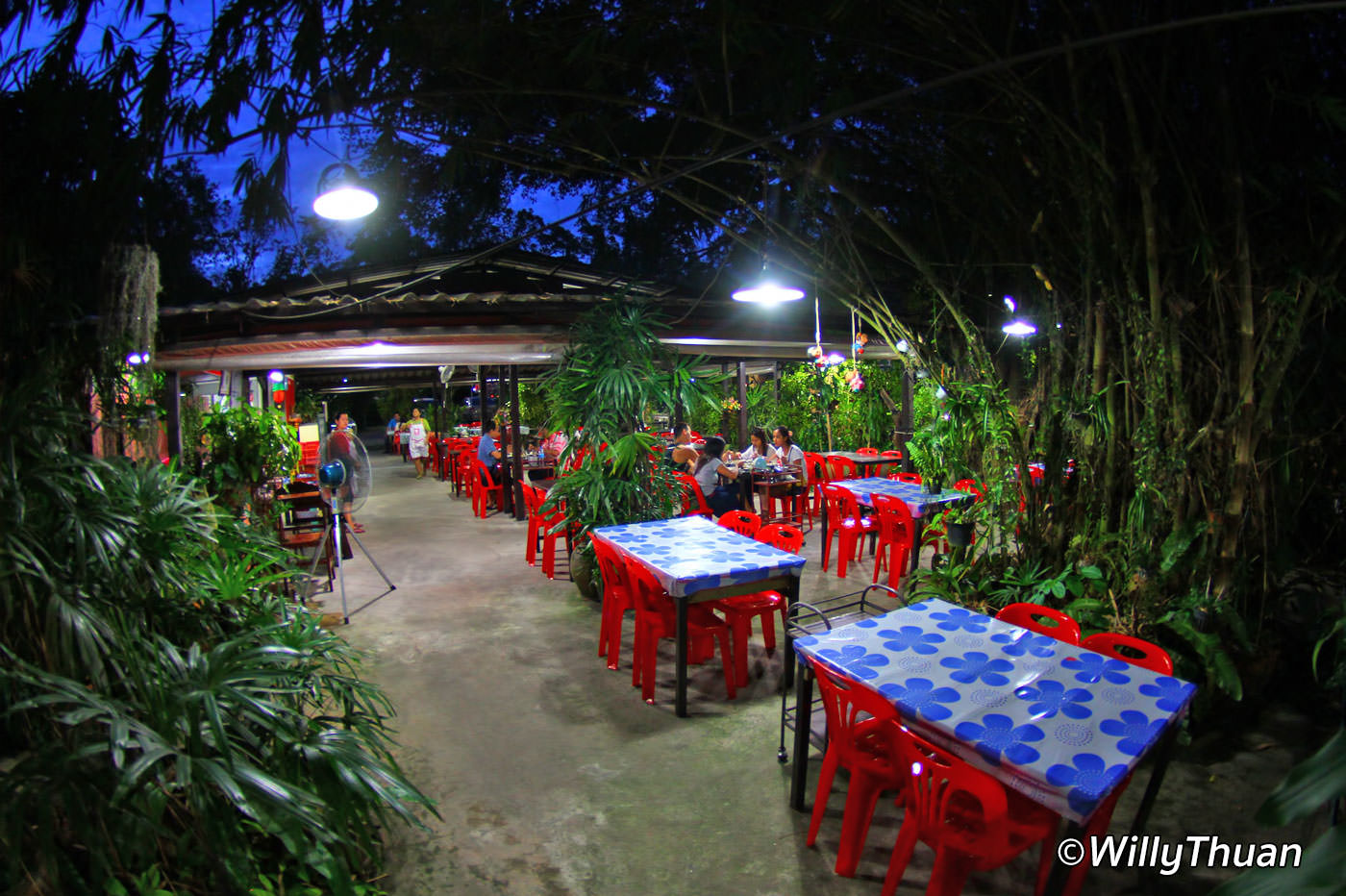 So rich of our new experience we ordered the restaurant specialities. Pla Tot Kamin, a fish fried with turmeric, a nice Nam Prik called Nam Shoop Yum with boiled veggies with a spicy shrimp paste, my new favourite spicy and sour soup called Poh Taek and a delicious som tam with blue crab called Som Tam Poo Ma.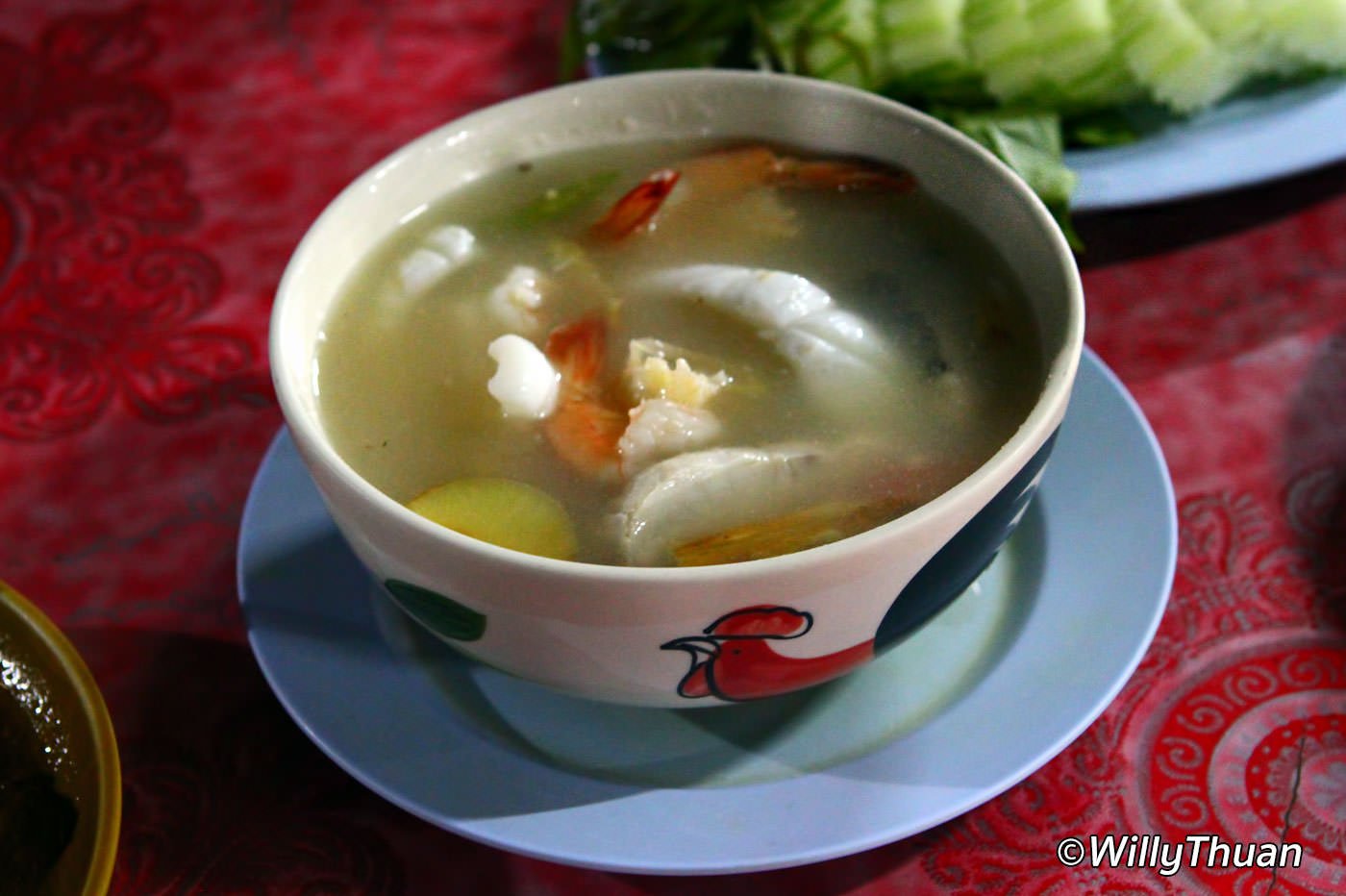 Just as expected it was great… even though I love those dishes in other restaurants, it was like a different variation, so trying to compare wasn't even relevant… just enjoy it as their signature dish. As usual, the best way to enjoy Thai food is to come with many friends, this way you can order many dishes and try them all.
---
More Photos of Nam Yoi
---
Nam Yoi Restaurant Info
Location: Phuket Town
Address: 63/250 Rumpattana Rd, Ratsada, อำเภอ เมืองภูเก็ต Phuket 83000
Open: 11 am – 9 pm
Phone: 076 525 858
Price: cheap
---
Nam Yoi Restaurant Map
---
More Restaurants in Phuket Town
---
Your Phuket Town Travel Guide