What to Do in Phuket Town
Phuket Town is a surprising treasure trove of things to do and to experience if you decide to spend a day away from the beach. The old streets add to the many reasons why Phuket is so unique. Think about it! Yes, there are many islands in the world with beautiful beaches, but not many of them combine amazing beaches, amazing landscapes and islands, delicious food, and a beautiful historical old town! Beyond the now well-known old streets, there are so many places to visit, shop, eat and even stay.
---
What to do in Phuket Town
---
Phuket town has a lot to offer. It was long neglected as most people were not able to appreciate the underlying charm of the Sino Portuguese shophouses and amazing mansions. The massive Instagram trend combined with the huge effort done by the Phuket municipality to renovate the old streets brought old Phuket to fame. But there is more than just a few old streets. If you drive a bit around and if you have time and passion, you too will discover a lot of gems.
---
---
Where to eat in Phuket Town?
Unlike beach town where food is considered average and too adjuted to tourist palate, Phuket town has a lot of real Thai and local Phuket food to try. Phuket city is the best place to go to find a wide choice of southern restaurants in beautiful houses and mansions and some modest local restaurant serving some of the best Thai food around. Just be ready for some seriously spicy dishes!
---
---
---
---
Where to shop?
---
---
---
---
---
---
---
---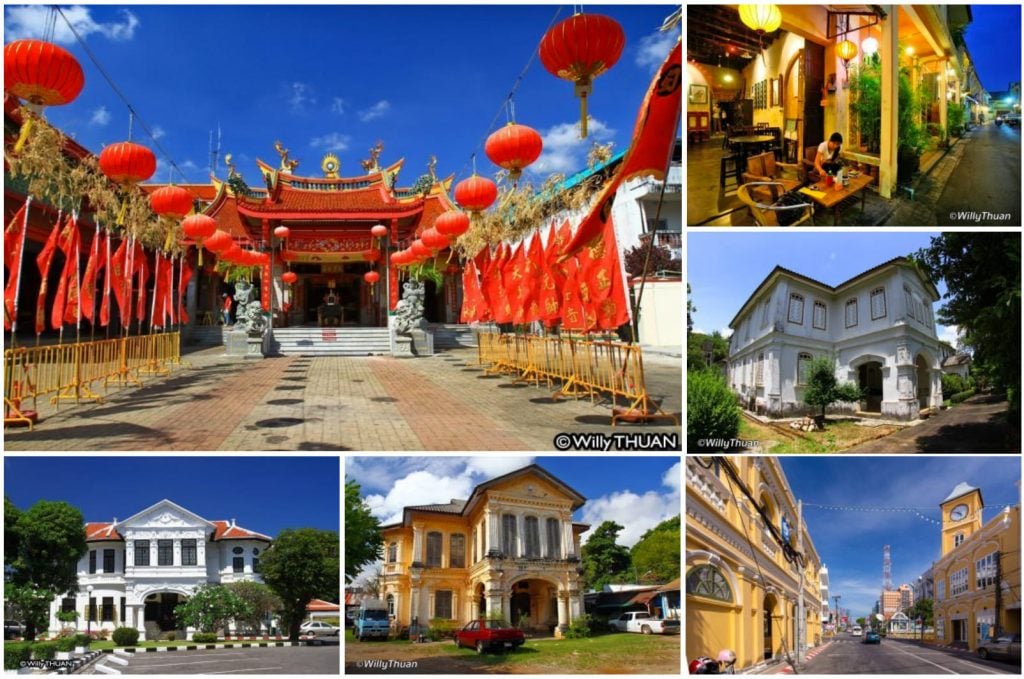 ---
Map of Phuket Town