What to Do in Phuket Town
Phuket Town is a surprising treasure trove of things to do and to experience if you decide to spend a day away from the beach. The old streets add to the many reasons why Phuket is so unique. Think about it! Yes, there are many islands in the world with beautiful beaches, but not many of them combine amazing beaches, amazing landscapes and islands, delicious food, and a beautiful historical old town! Beyond the now well-known old streets, there are so many places to visit, shop, eat and even stay.
---
What to do in Phuket Town
Phuket town has a lot to offer. It was long neglected as most people were not able to appreciate the underlying charm of the Sino Portuguese shophouses and amazing mansions. The massive Instagram trend combined with the huge effort done by the Phuket municipality to renovate the old streets brought old Phuket to fame. But there is more than just a few old streets. If you drive a bit around and if you have time and passion, you too will discover a lot of gems.
---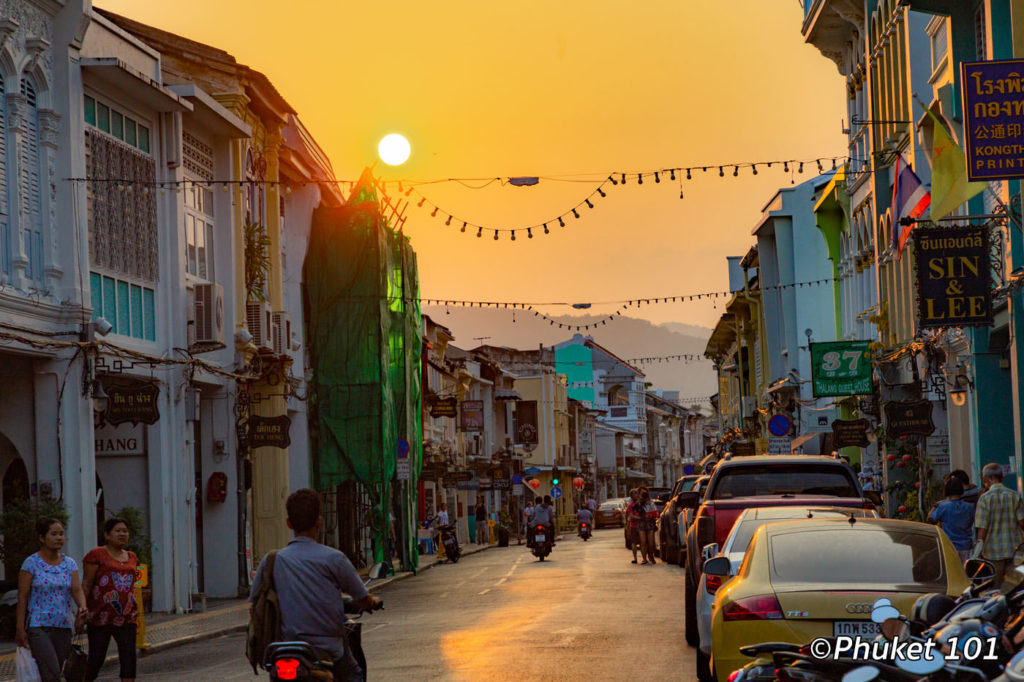 Thalang Road is the best-known street of Old Phuket. Both sides are lined with Sino-Portuguese shophouses, many of them are cafes, shops and even restaurants. This street hosts the famous Sunday Walking Street Market.
---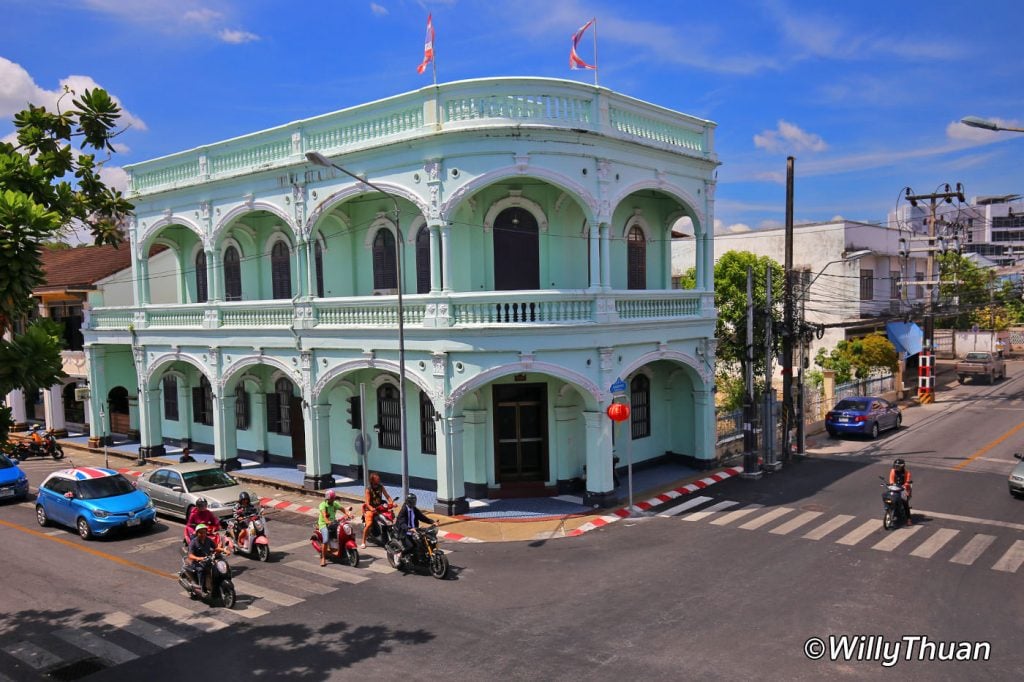 Dibuk is the second most popular street in the old town, just 100 metres from the famous Thalang Road. It's more residential and has fewer shops, but more Sino-Portuguese mansion, a beautiful place to explore.
---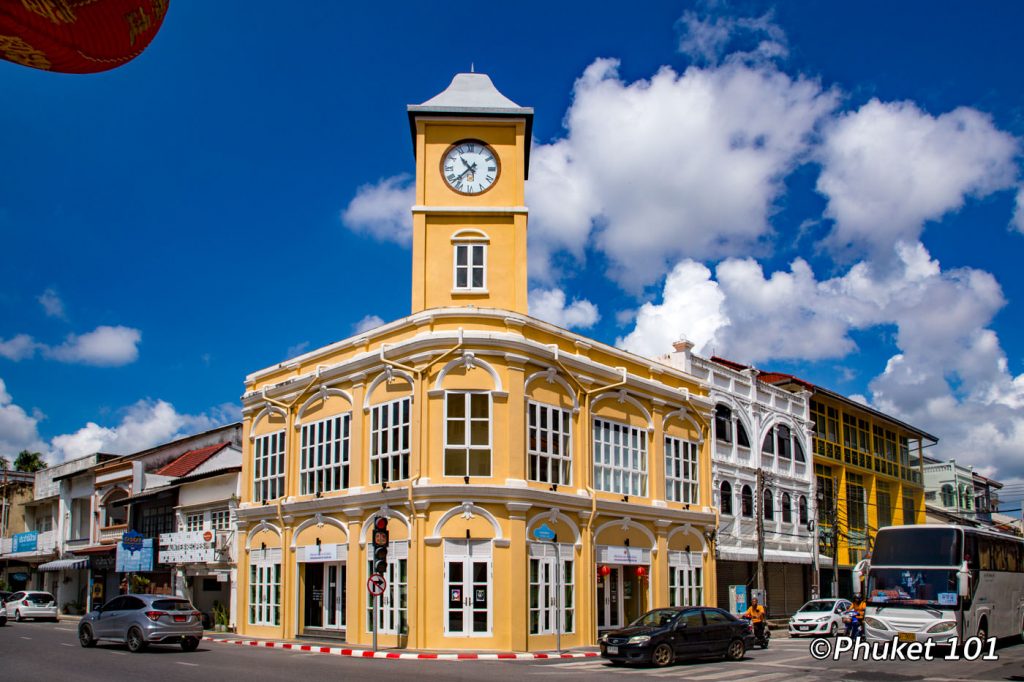 There are many other streets to explore beyond the famous ones listed above. Each street has its own charm, history and activities, and since they are all in the central area, they are easy to explore in a day.
---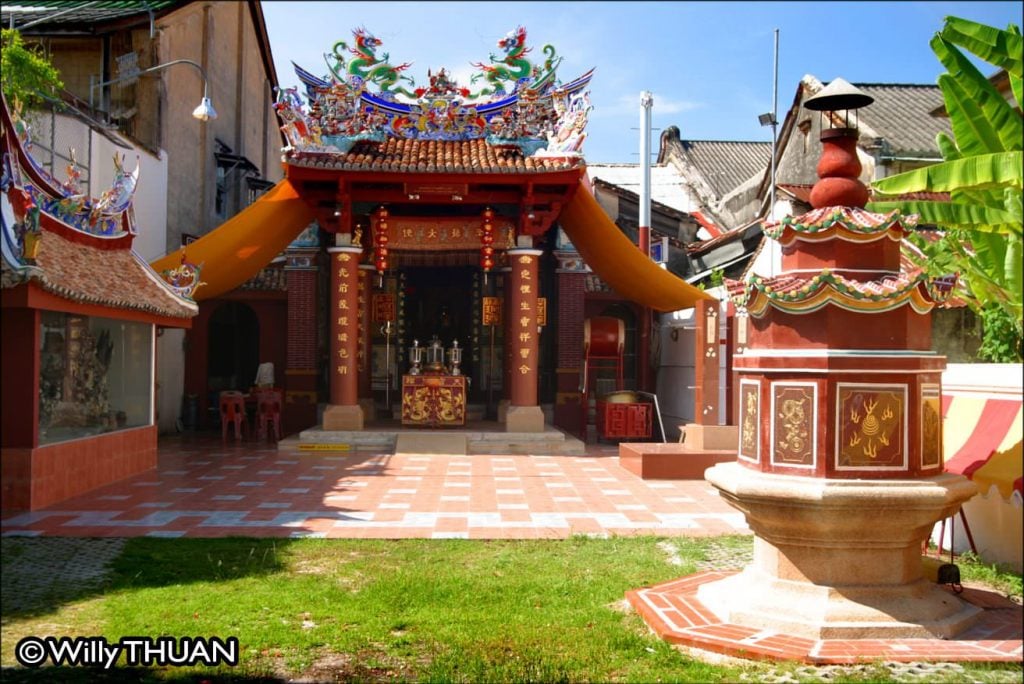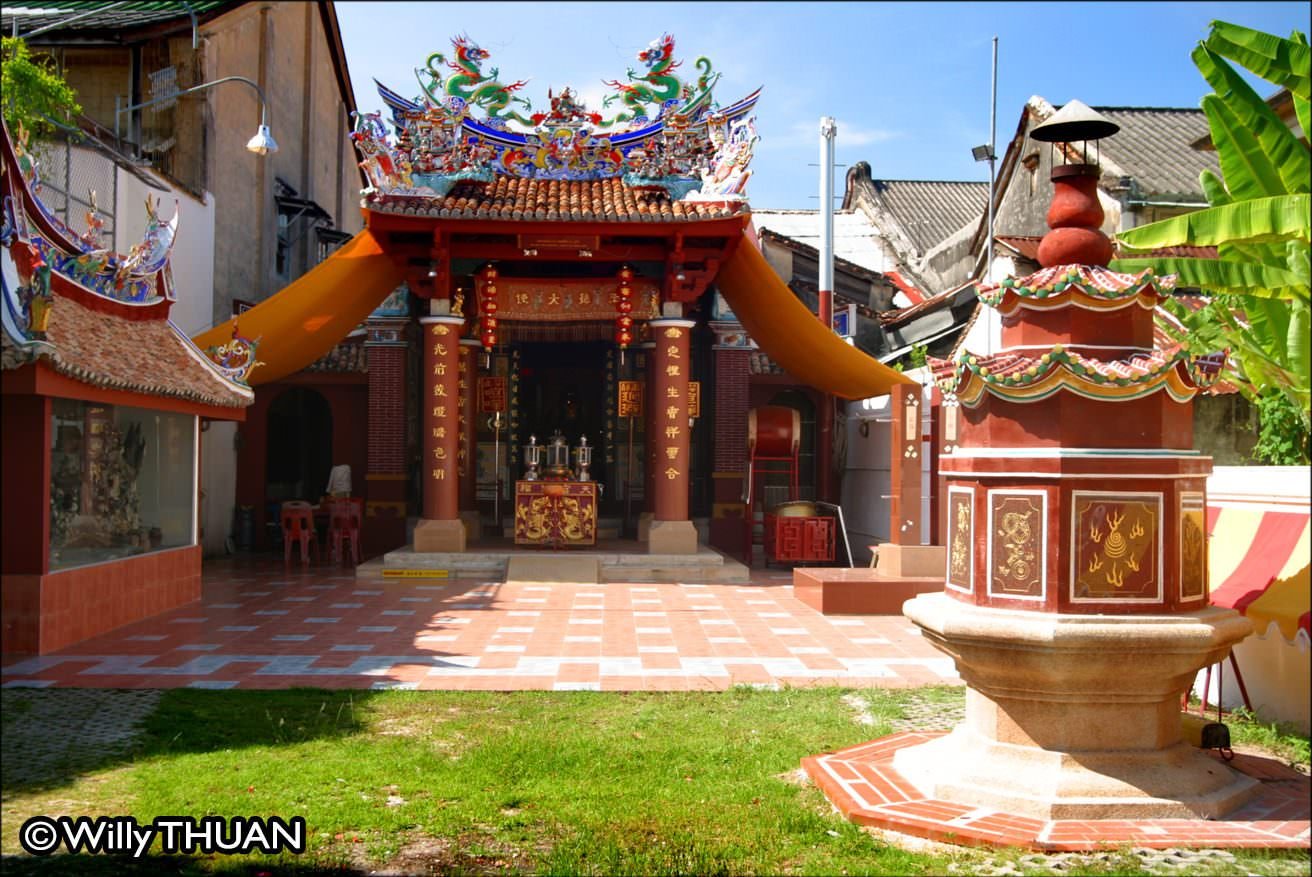 The Shrine of the Serene Light is a small but beautiful Chinese temple on Phang Nga Road. Once a hidden gem, this temple has now become a must-see when exploring the old streets.
---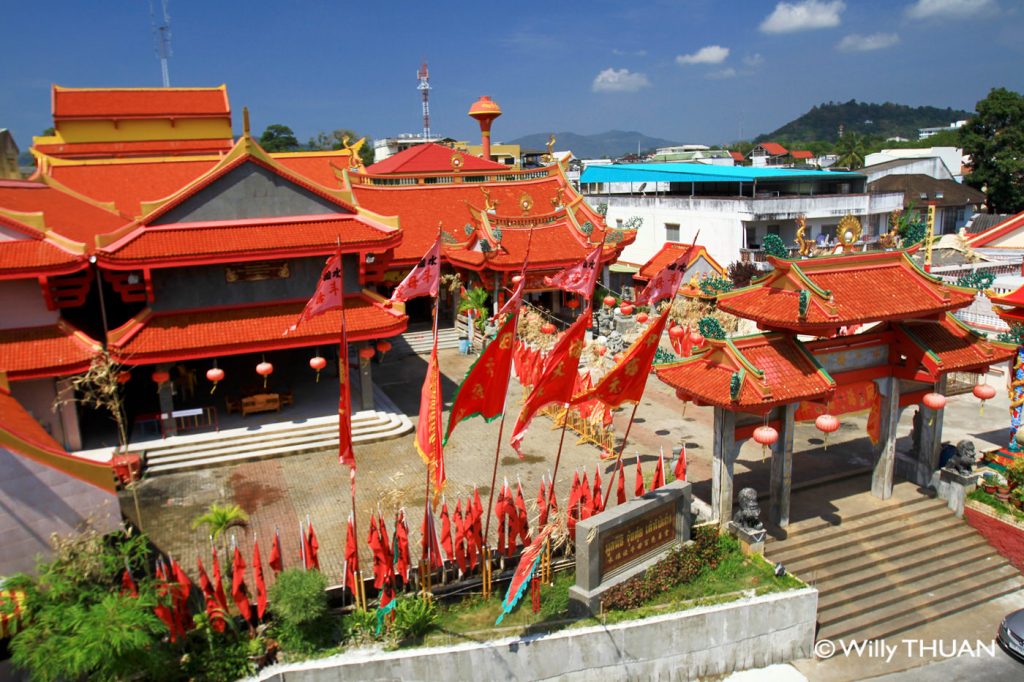 Jui Tui Shrine is a bit away from the old streets, but it plays an essential role during the opening of the famous Phuket Vegetarian Festival that occurs every year around October.
---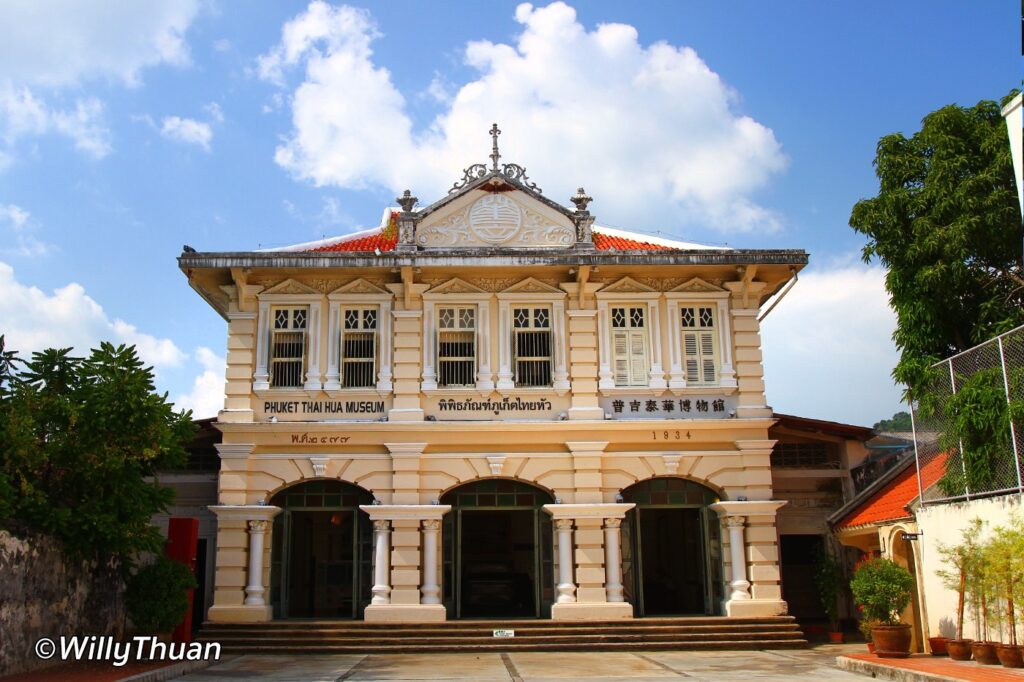 Thai Hua is a modest museum set in what used to be a school a long time ago. It mostly narrates how the first Chinese immigrant arrived in Phuket.
---
Chinpracha House (Baan Chinpracha in Thai) is a private home museum. It's quite modest, but it retained its true identity. It appeared in a couple of old films such as ad Heaven and Earth, a 1993 movie with Tommy Lee Jones.
---
Phuket 3D museum, often called Trickeye Museum, is an interactive playground where you get to be part of a large painting and take surprising and fun selfies. The place is vast, with more than 100 scenes to blend in, and the result is up to your creativity.
---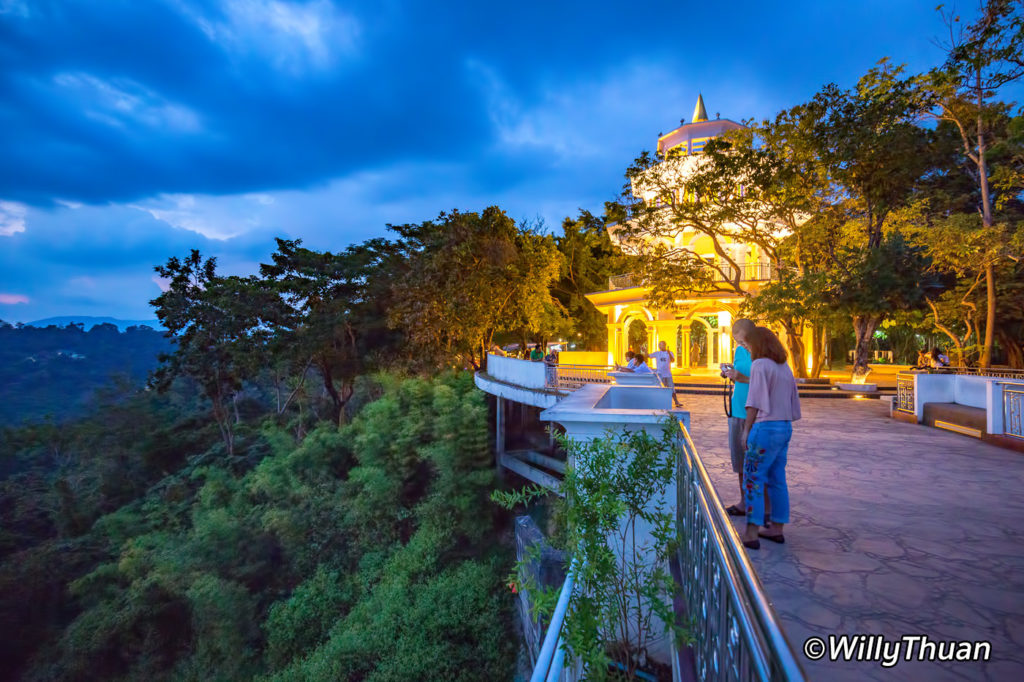 ---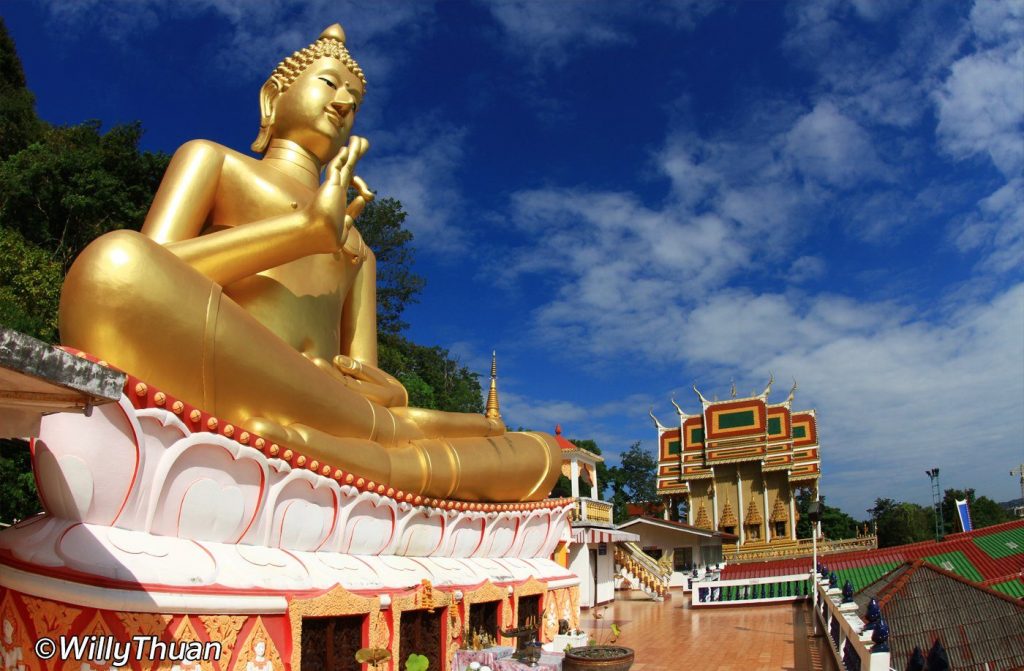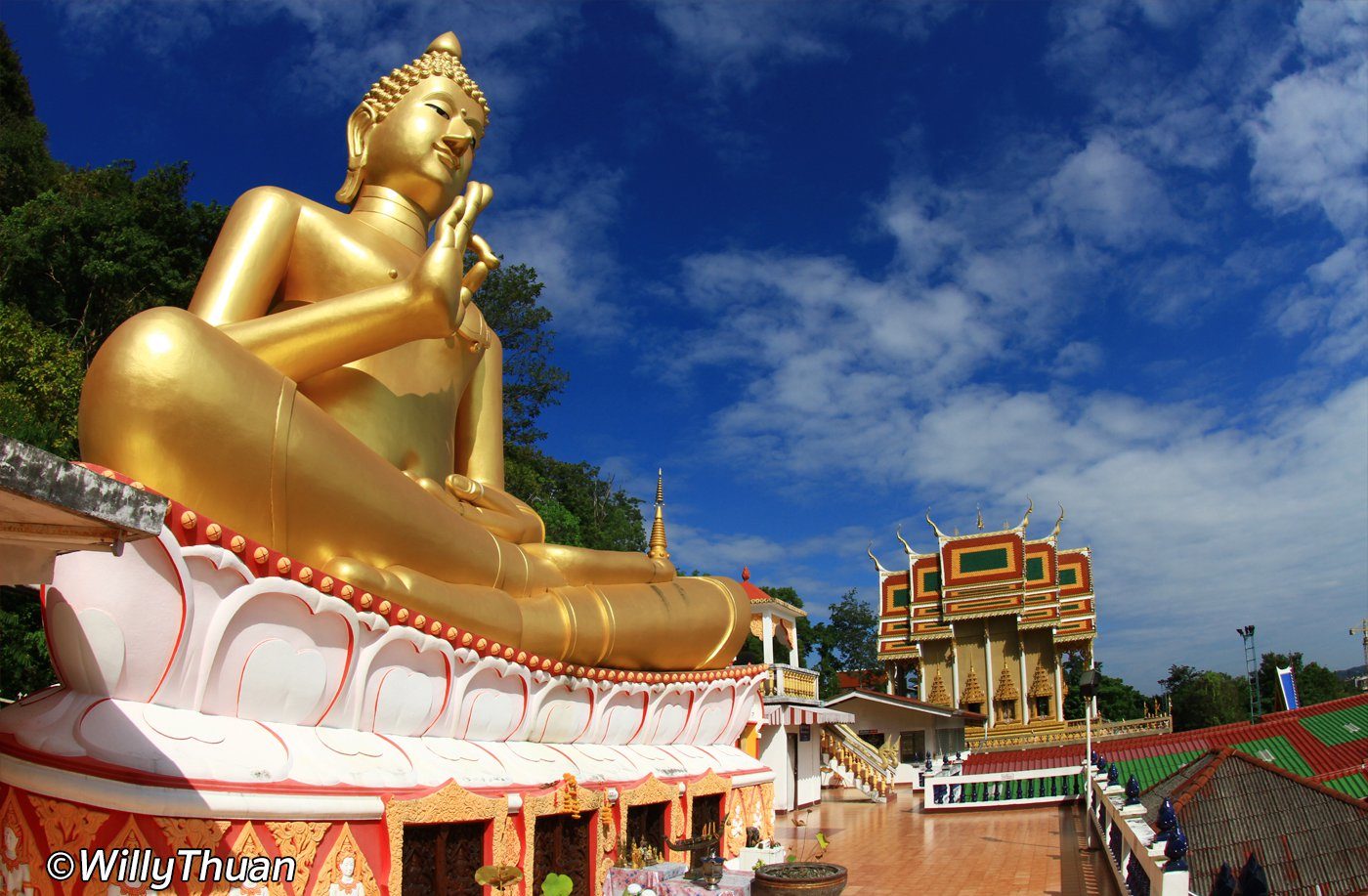 Wat Khao Rang is a hidden and not very well-known temple despite the large sitting golden Buddha that is not to confuse with the Giant Buddha of Phuket.
---
Aquaria is a massive set of massive aquariums located in the basement of Central Floresta Shopping Mall, on the outskirt of Phuket Town. The purpose of this aquarium, which includes a restaurant in an underwater tunnel near the fish, is more for entertainment purpose rather than educational.
---
Where to eat in Phuket Town?
Unlike beach town where food is considered average and too adjuted to tourist palate, Phuket town has a lot of real Thai and local Phuket food to try. Phuket city is the best place to go to find a wide choice of southern restaurants in beautiful houses and mansions and some modest local restaurant serving some of the best Thai food around. Just be ready for some seriously spicy dishes!
---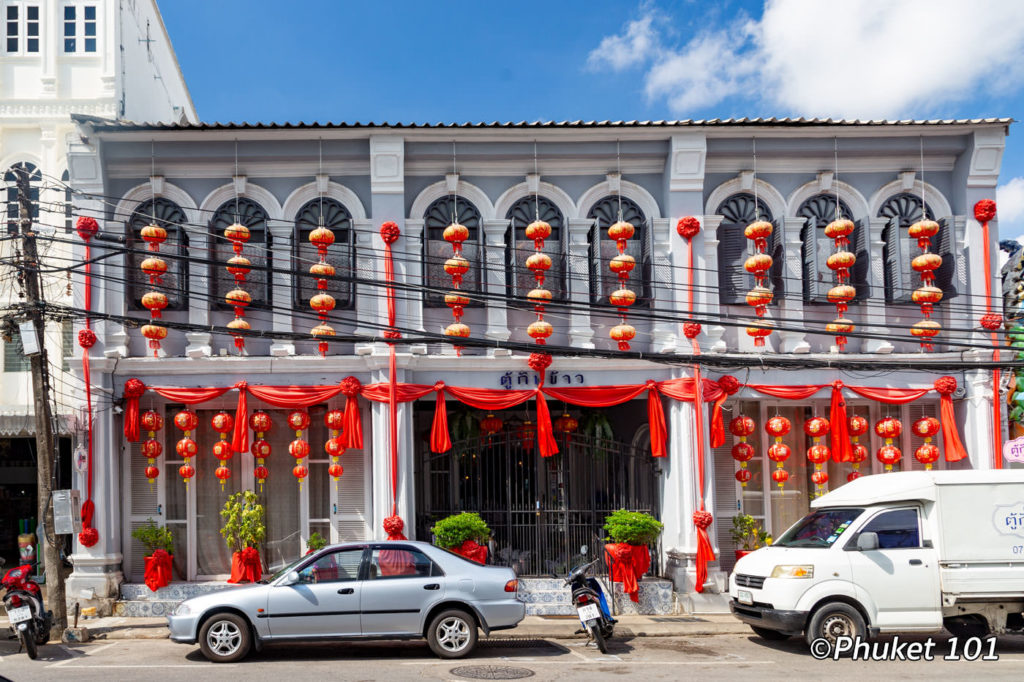 Tu Kah Khao is an excellent restaurant serving local southern Thai food in a renovated shophouse. The food is delicious and can get spicy. Locals often come to eat here, which is usually a sign of good cuisine.
---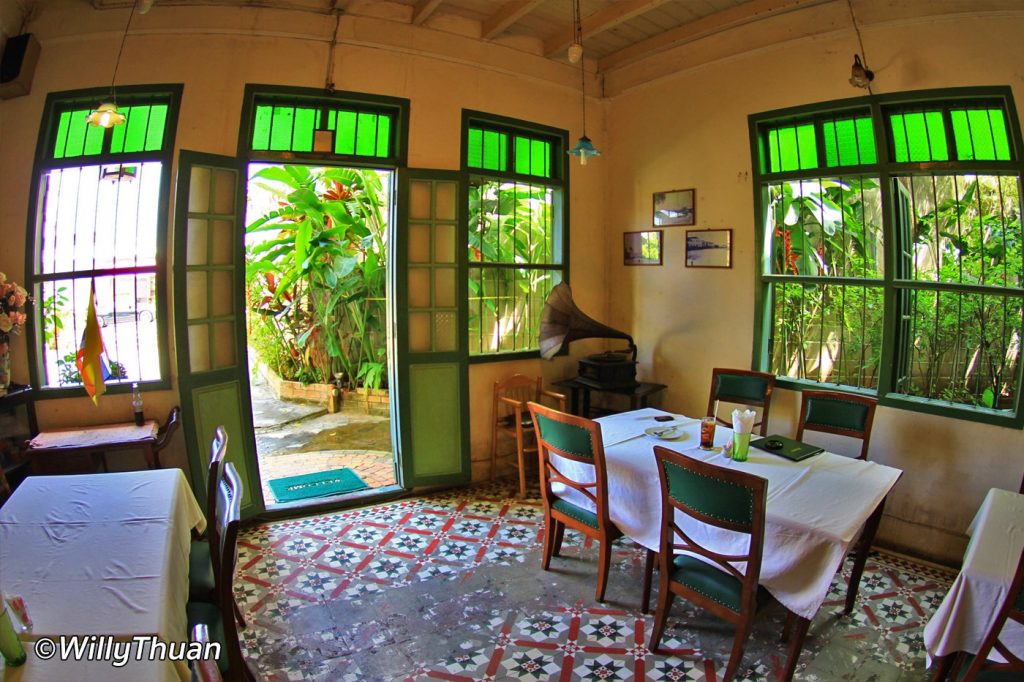 Raya House (or Raya Restaurant) is one of the oldest restaurants in Phuket Town, and it seems that it was never really renovated for decades. The food is excellent, but the place has become a little pricey since the word came out. Today, even celebrities from Bangkok stopover to try their famous crab curry with rice vermicelli.
---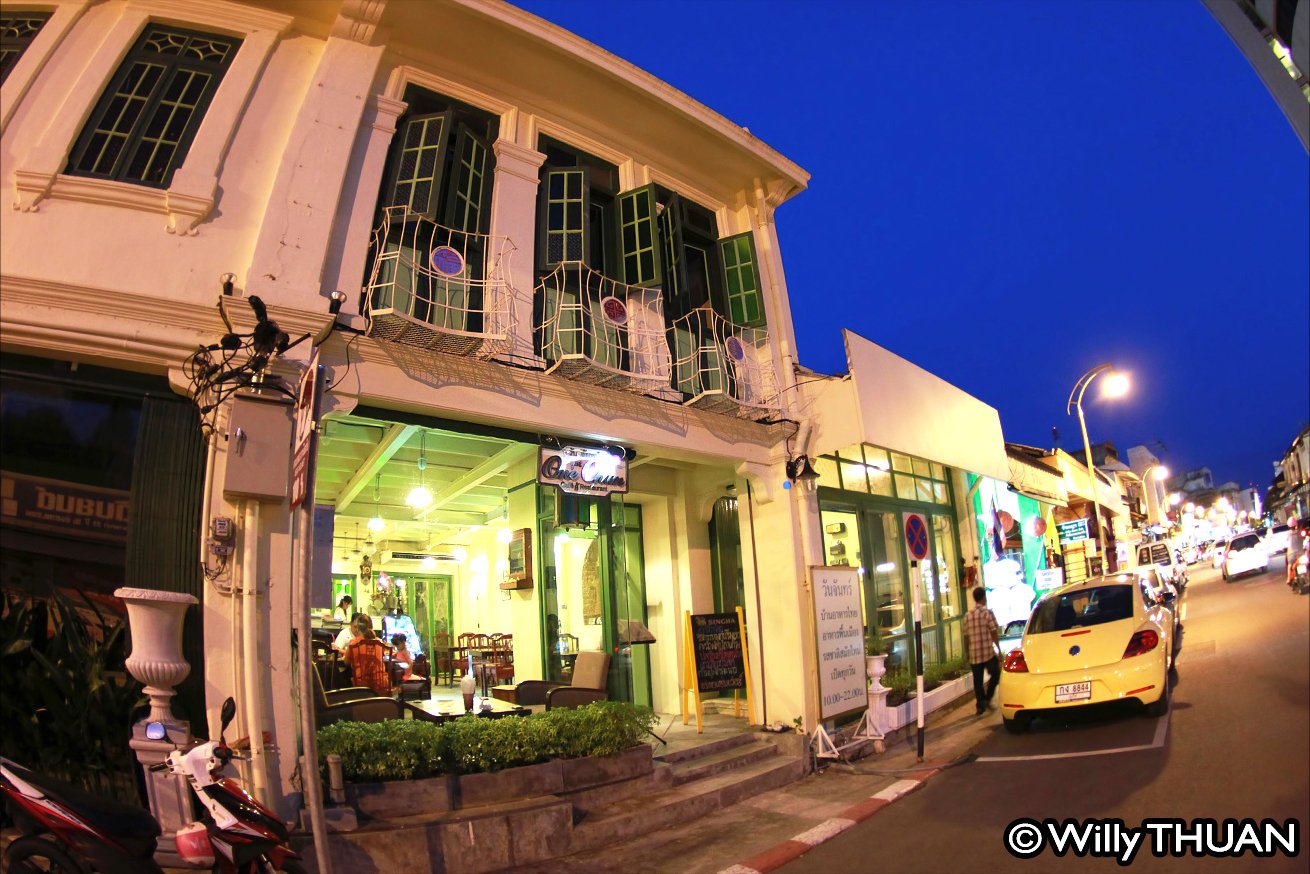 One Chan is a popular local restaurant serving excellent Thai food at a reasonable price, including some Phuket specialities.
---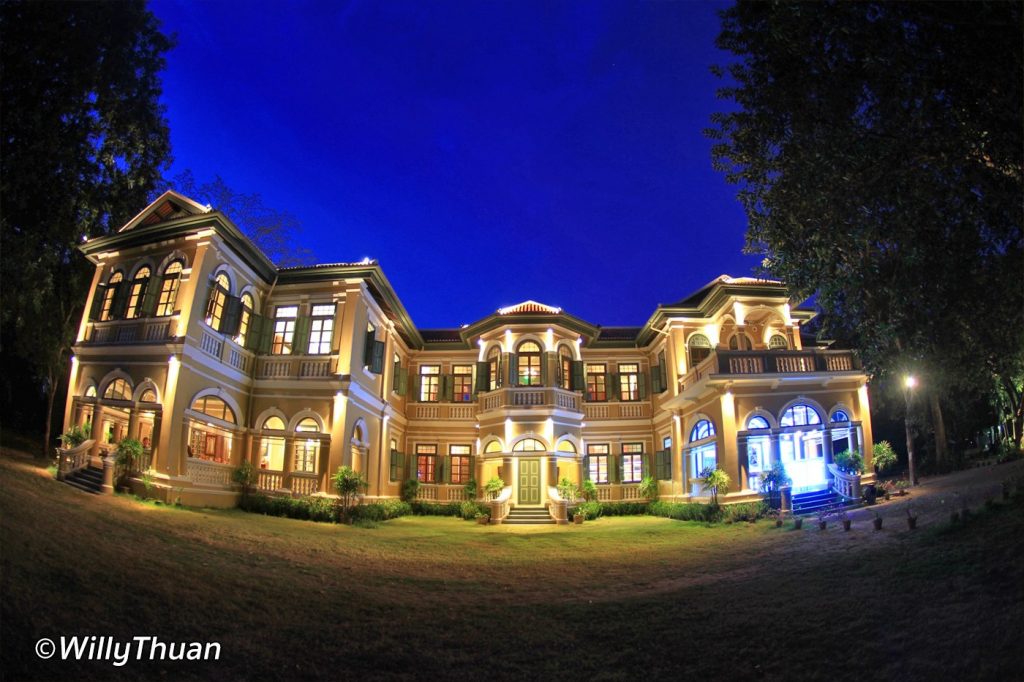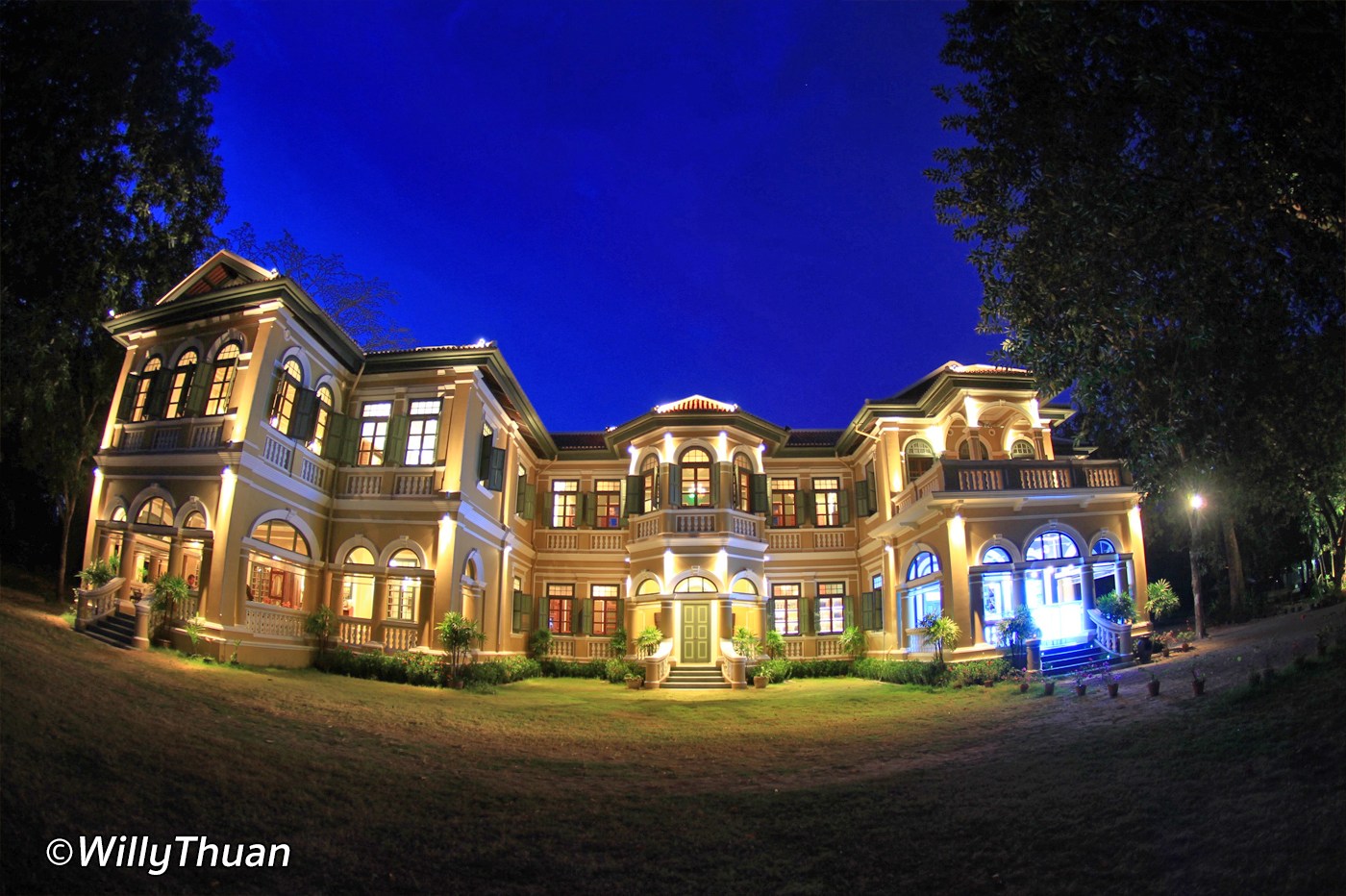 Blue Elephant Phuket is both a Fancy Thai restaurant and a renowned cooking school, the sister of the famous Blue Elephant in Bangkok. The restaurant is in a superb old house that was once the governor's mansion. The food is elaborate and really god, but expensive. The kind of place you save for a special occasion.
---
Where to shop?
---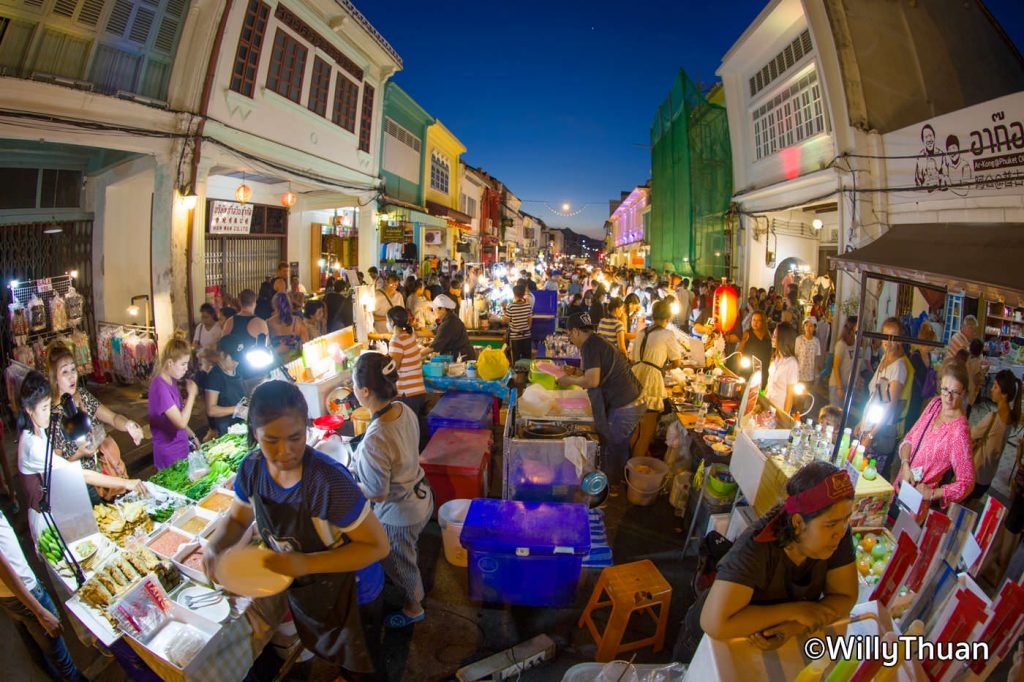 The Phuket Walking Street Market on Thalang Road every Sunday was a success from day one. It's packed with food, fun shopping, street performances and a fun, friendly atmosphere. Night markets are very much part of Thailand culture, and this one is the most scenic.
---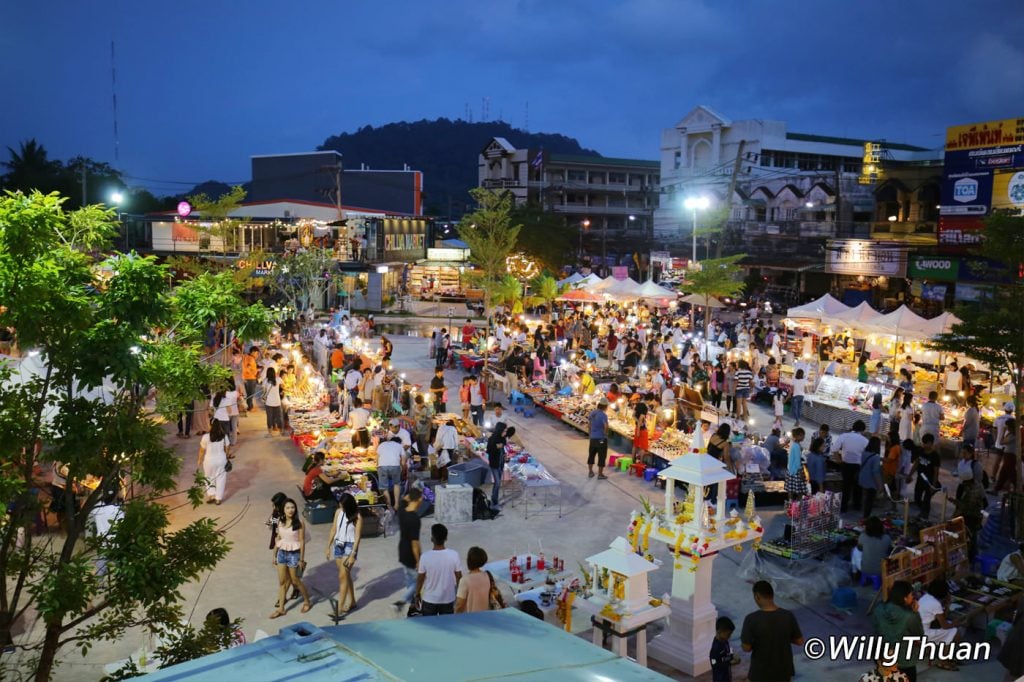 Chillva market has become very popular because it is open the evening of weekdays, and is in a convenient location for people living in Phuet town. It's vast and fun, with a lot of fun food and casual shopping.
---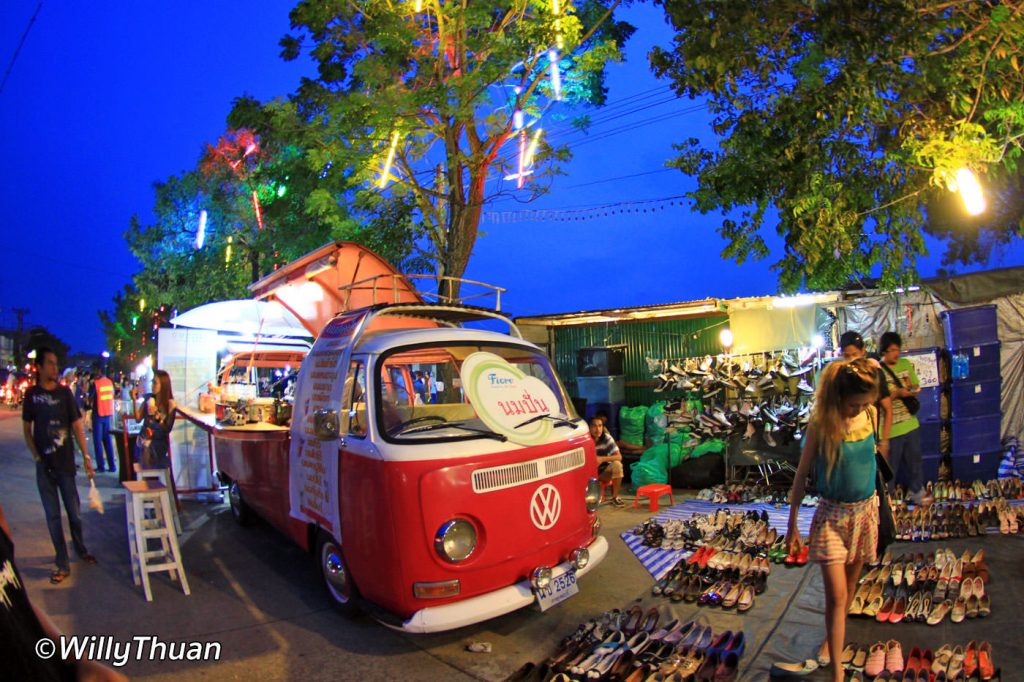 The Naka Market is a vast and famous weekend market on the outskirt of Phuket Town. Note that it has many names, from 'Phuket Weekend Market' to 'Naka Market, or 'Chaofa Variety Weekend Market', and shouldn't be confused with the even more popular Phuket Walking Street Sunday Market listed above. Read more
---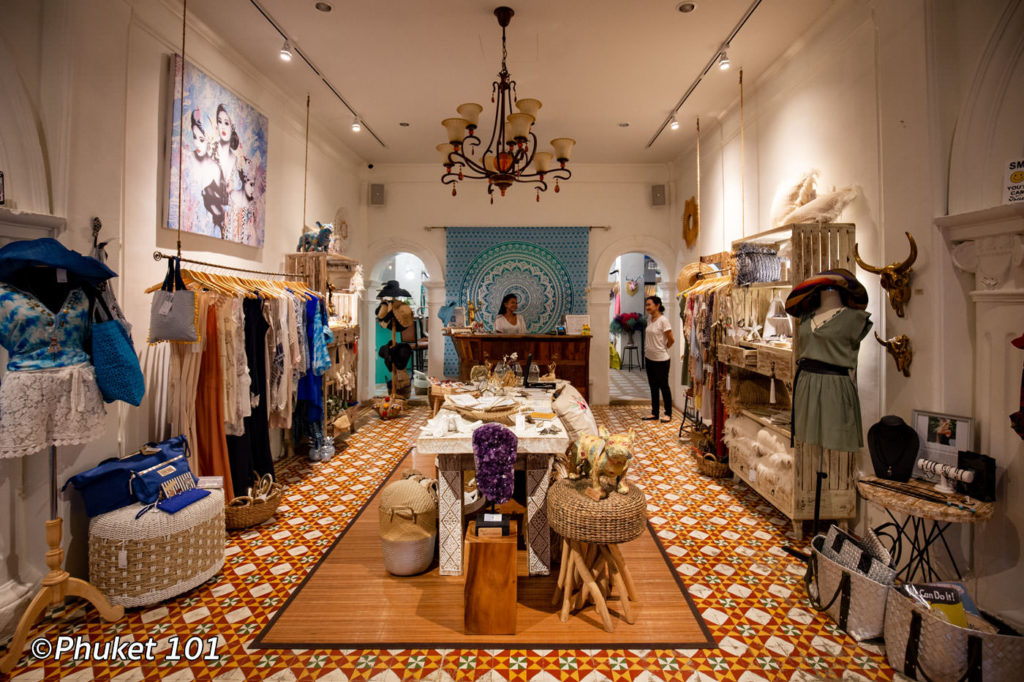 Endless Summer is a trendy boutique and coffee shop inside a beautifully renovated Sino-Portuguese mansion. The shop is just next to Dibuk Road, making it a perfect stop when exploring the old streets of Phuket Town. Read more
---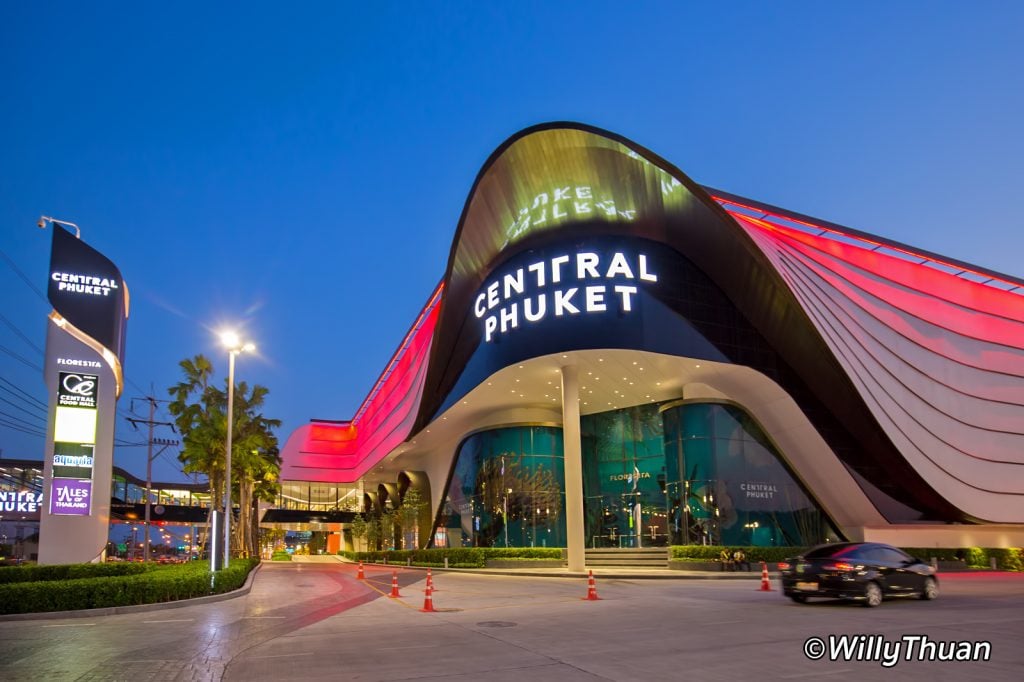 Technically there are two Central Shopping Malls in Phuket Town. The old one that opened more than 10 years ago and the new wing called 'Floresta'. Since they are connected by a wide covered bridge, they are actually one place. Expect to find hundreds of shops, dozens of restaurants, a movie theatre and food stalls, plus a giant aquarium. Read more
---
---
1. The Memory at On On Hotel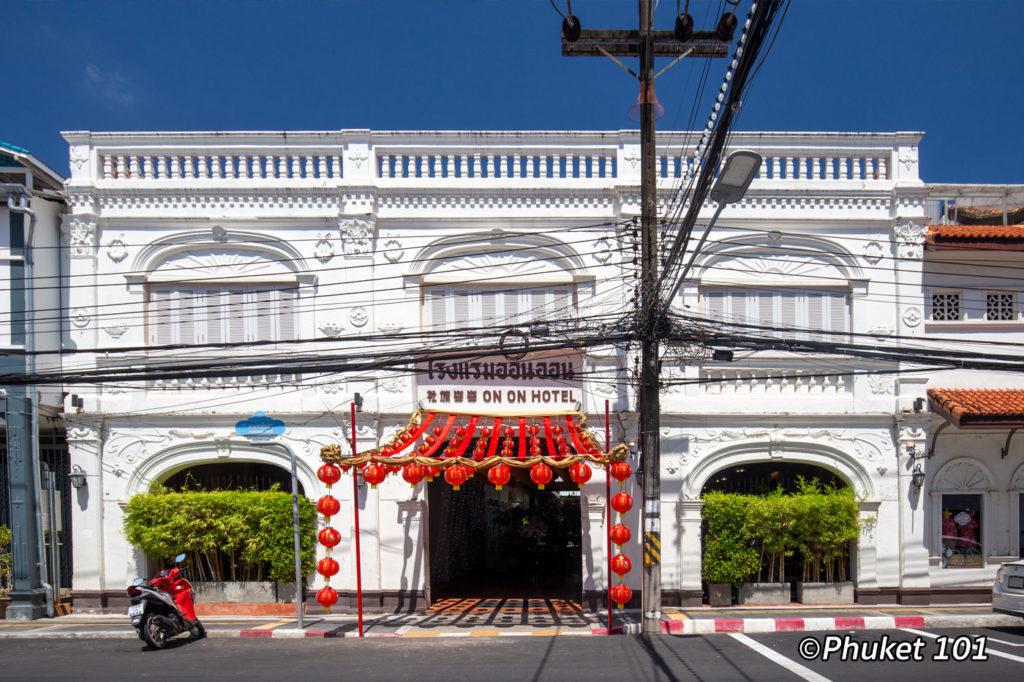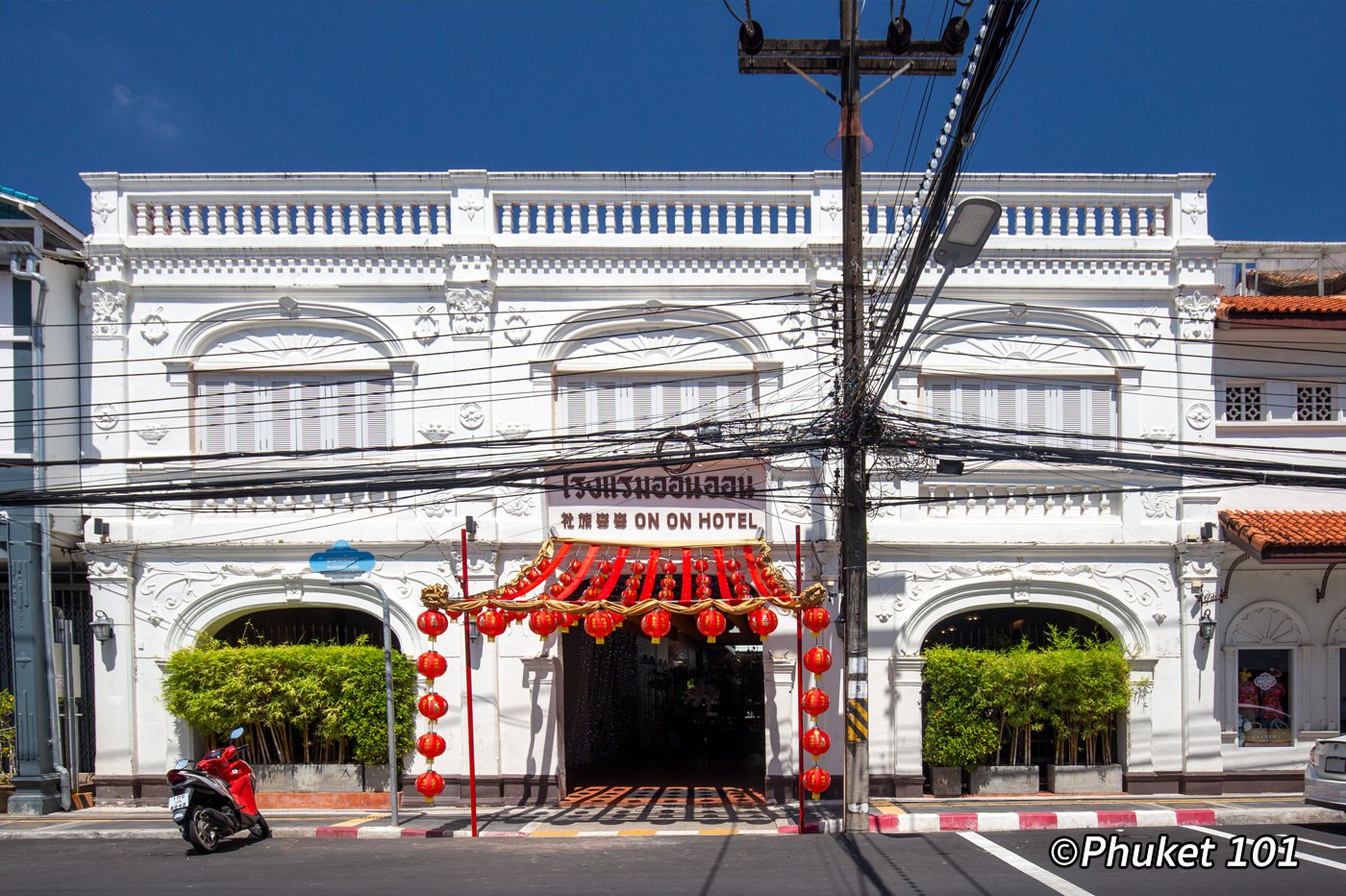 The Memory at On On Hotel is a heritage building that was featured as a backpacker hostel at the beginning of the movie 'The Beach'. The hotel has been entirely renovated since the release of the movie and is now a trendy but affordable hotel.
---
2. Casa Blanca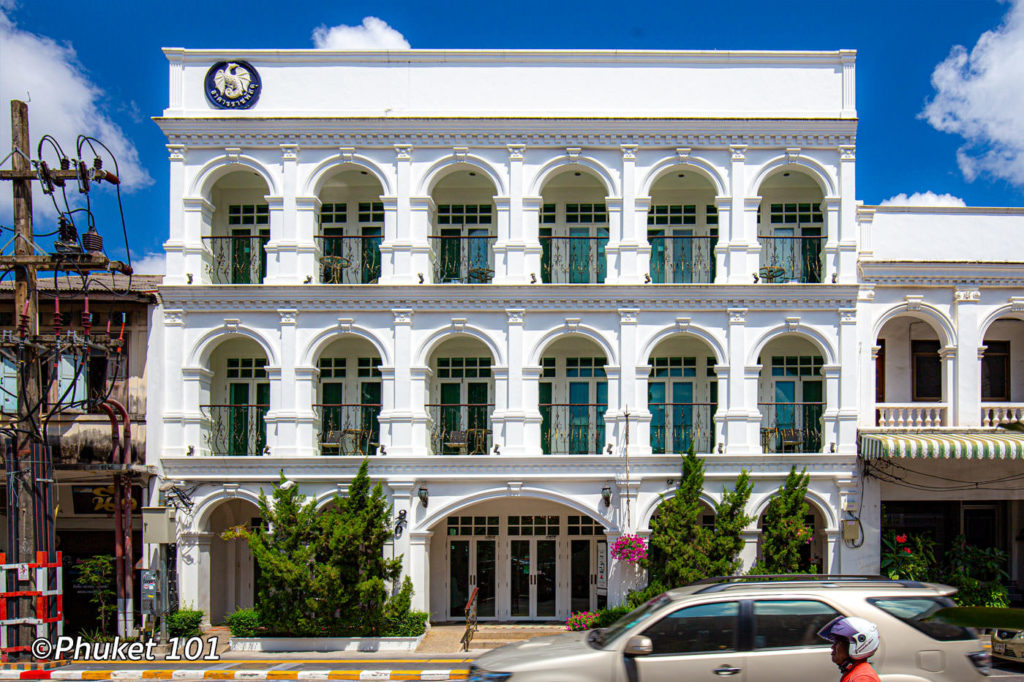 ---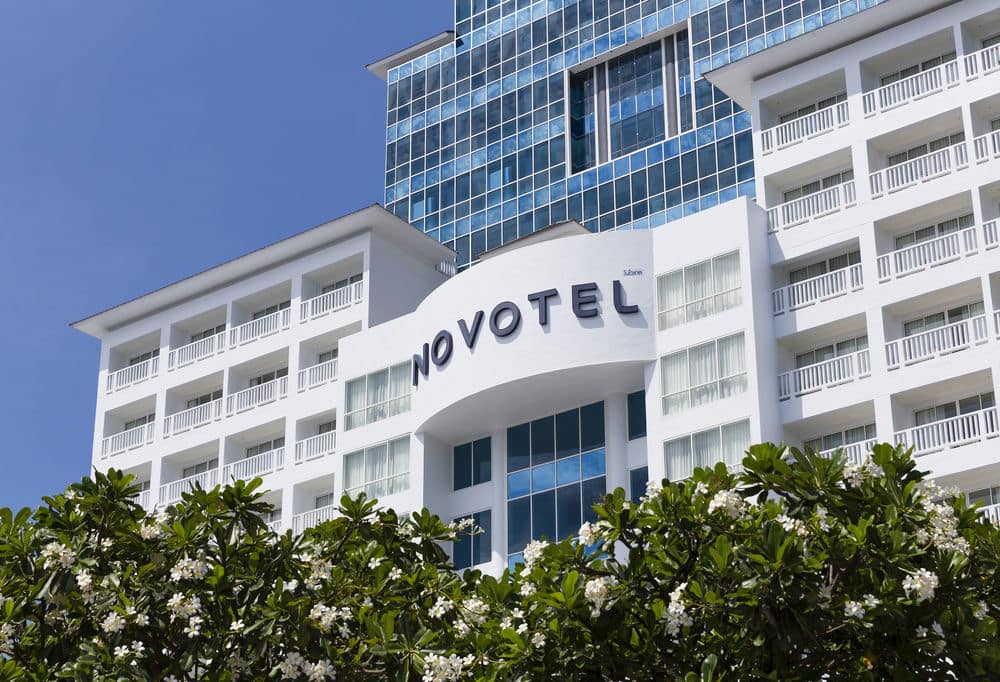 ---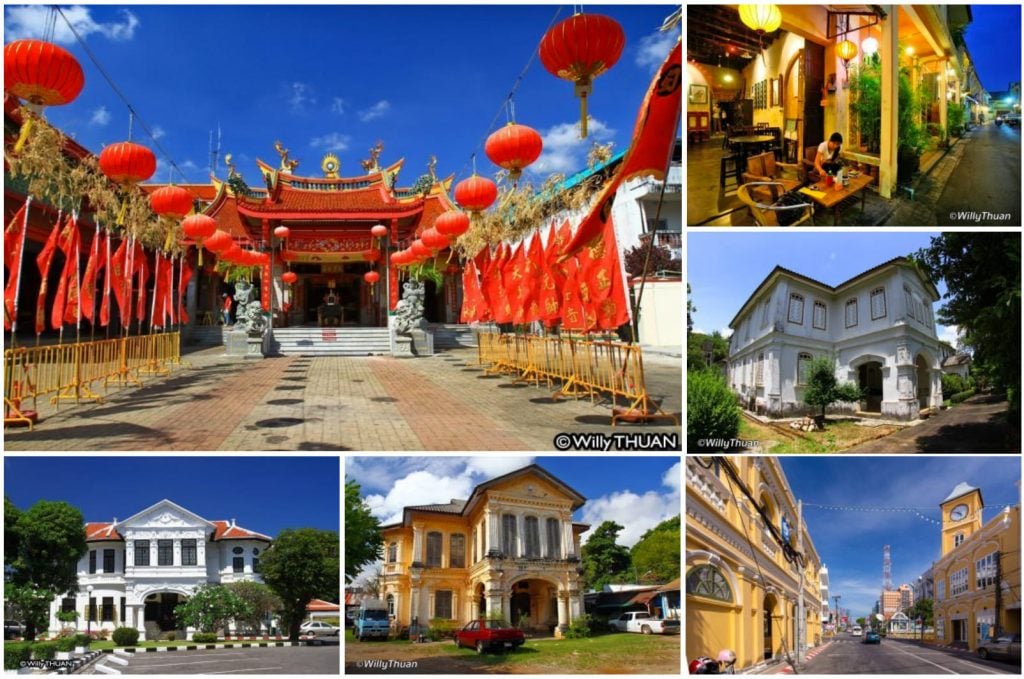 ---
Map of Phuket Town