---
Phuket golden sitting Buddha
---
Wat Khao Rang (Kao Rang Temple) is a modest temple in Phuket town that would be somewhat anonymous if it was not for its large and majestic golden sitting Buddha. But is the giant Buddha not supposed to be much bigger and made of white marble? True, this one is the golden Buddha of Phuket Town, one of the first sitting Buddha in Phuket, built long ago on the hillside of the famous Khao Rang Hill.
Despite being considered significant (at the time), many travellers never visit this charming temple because the road to access it is not so easy to locate. You have to try hard to deserve it. It may not be as grand as the Big Buddha in Chalong, but it has a discreet charm and is not a tourist attraction. Mostly locals go there to do merit and pray on weekends.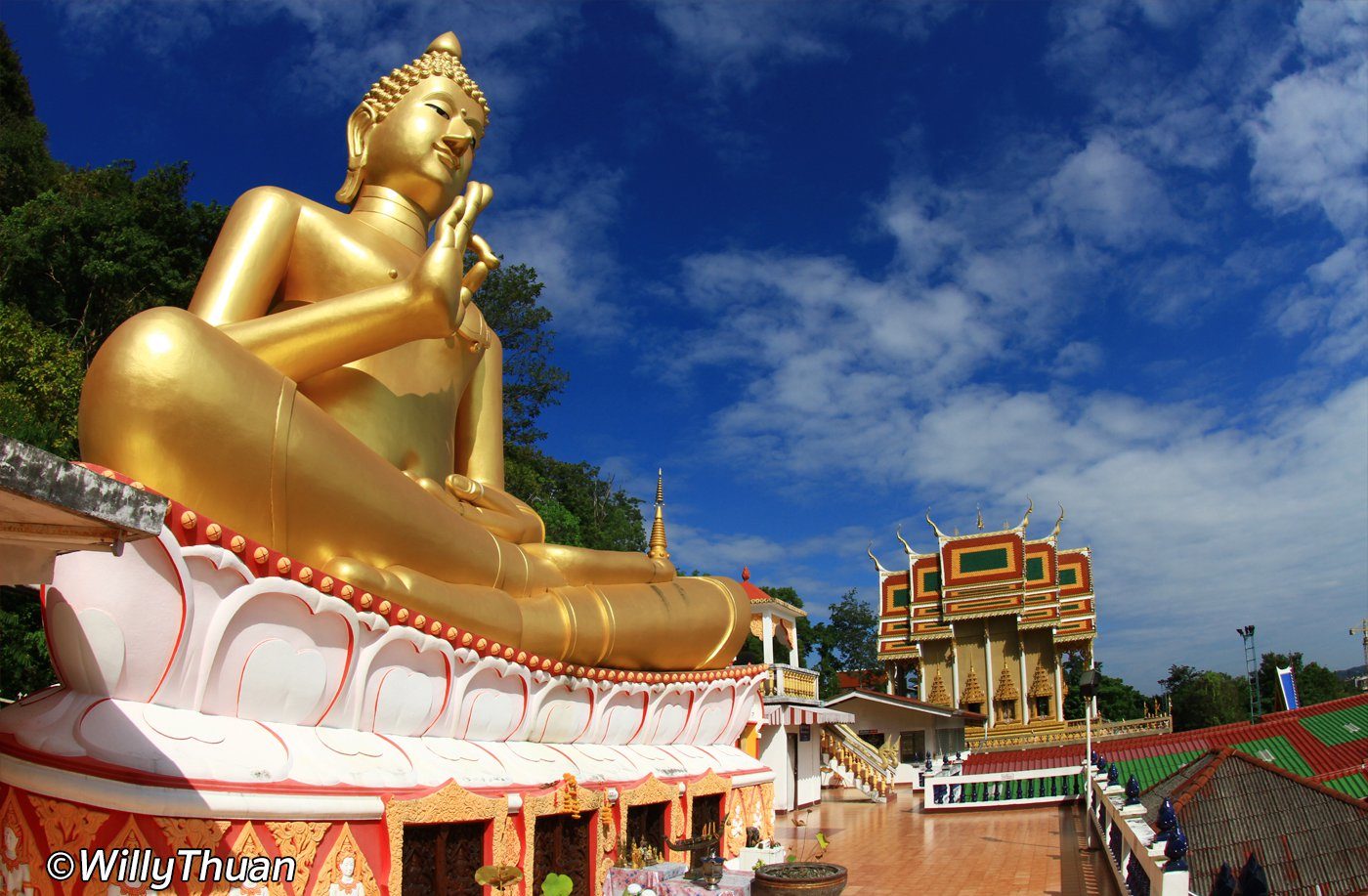 Wat Khao Rang grounds are divided into two areas. The original and complicated building supports the sitting Buddha on its roof, with its back against the green hillside and the new temple next to it. This new building stands at the top of long stairs decorated with the usual green Naga snakes, quieter but with some good view of another temple across town.
It is a simple but charming little temple worth visiting when exploring Khao Rang Hill on your way to Tung Ka Cafe or Khaorang Breeze Restaurant. And if you like giant golden Buddhas, you might want to read about the reclining Buddha of Wat Sri Soonthorn on the way to the airport.
Wat Khao Rang is on the small Soi Wachira, just past the easy-to-find Vachira Hospital on Yaowarat Road in Phuket Town (turn right at the traffic lights just past the hospital).
---
More photos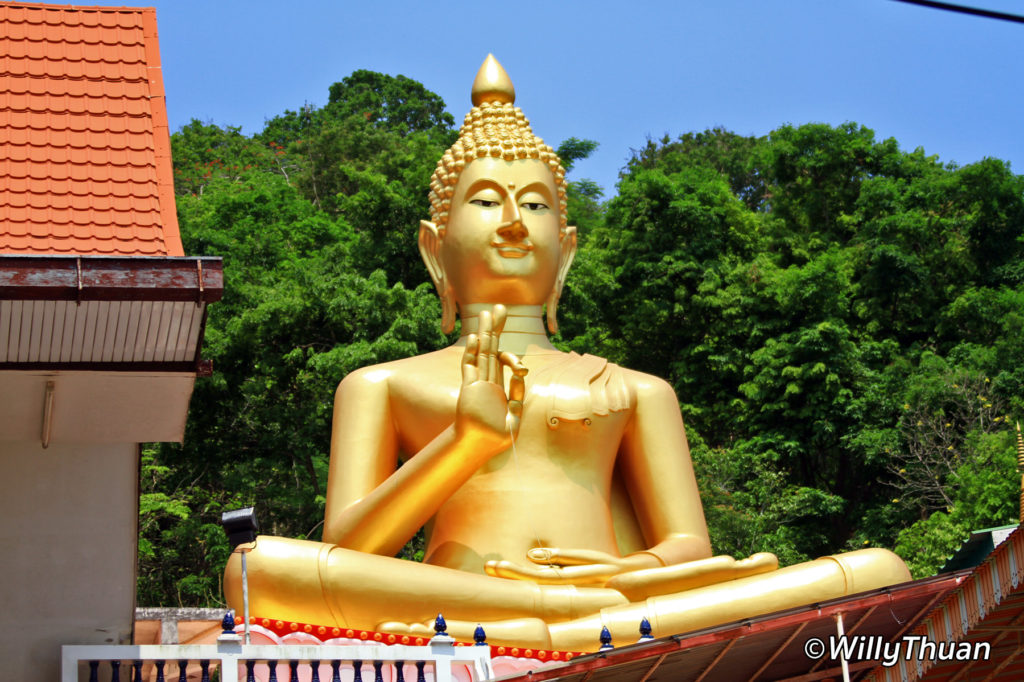 ---
Wat Khao Rang Info
Location: Phuket Town
Address: Mueang Phuket, Mueang Phuket District, Phuket 83000
Phone: 076 222 520
Price: free entry
Dress Code: No short skirts or short pants, no sleeveless tee shirts
Thai name: Wat Khao Rang Samakkhitham
---
Wat Khao Rang and Sitting Buddha Map
---
What's Around?
---
Related stories