Khao Rang Breeze Restaurant Phuket
Khao Rang Breeze is one of the three popular restaurants sitting at the top of the very scenic Rang Hill in Phuket Town. The other is Tunk Ka Cafe and its beautiful view, and excellent food and Phuket View is another large restaurant with an immense panoramic terrace facing the other side of the hill.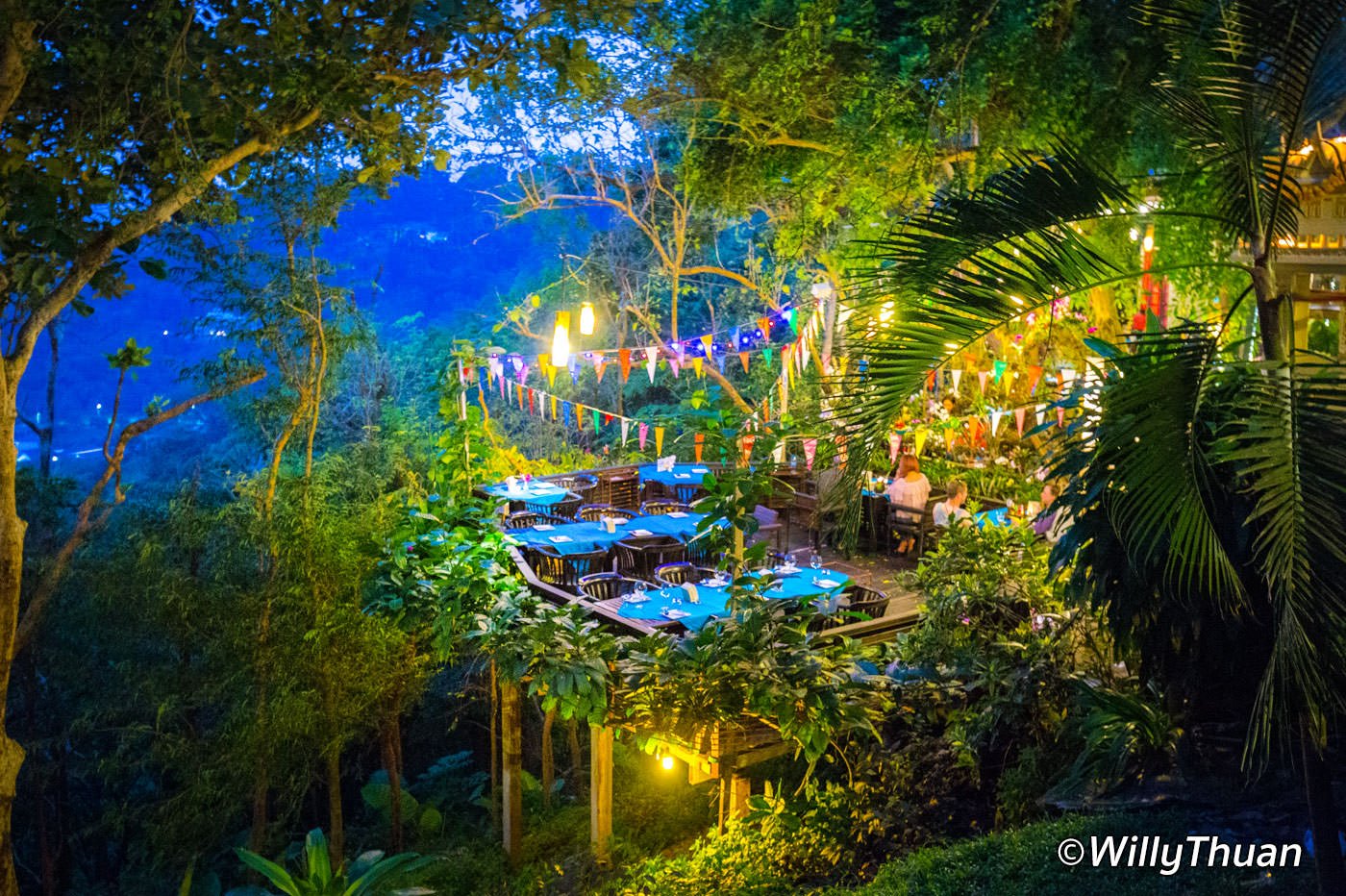 Khao Rang Breeze is the most modest of all three, but with its large wooden terrace nestled in a cradle of immense trees, it certainly has a lot of charm. Near the restaurant, you will get to see some monkeys, but it's recommended not to approach them or hand them food as their behaviour can be a little unpredictable. Don't miss the viewpoint deck just next to the restaurant.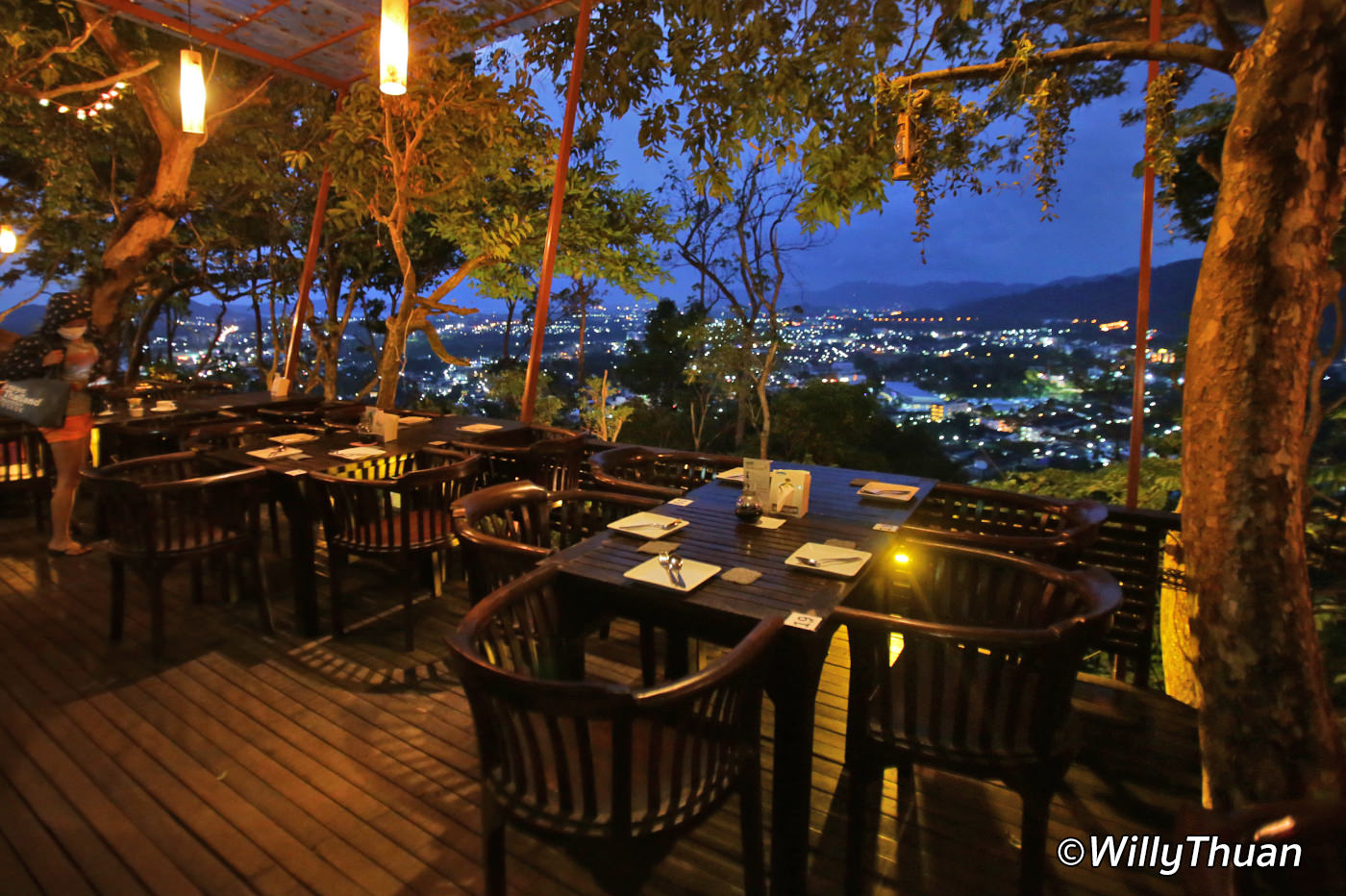 Khao Rang Breeze serves a decent Thai food as well as wines and cocktails. The food is not extraordinary, and the seating is a little cramped, but it is an excellent photo opportunity. It still can be a good place for a casual meal or even just a drink with a view over Phuket Town. Tunk Ka Cafe just next door is a lot better and more authentic.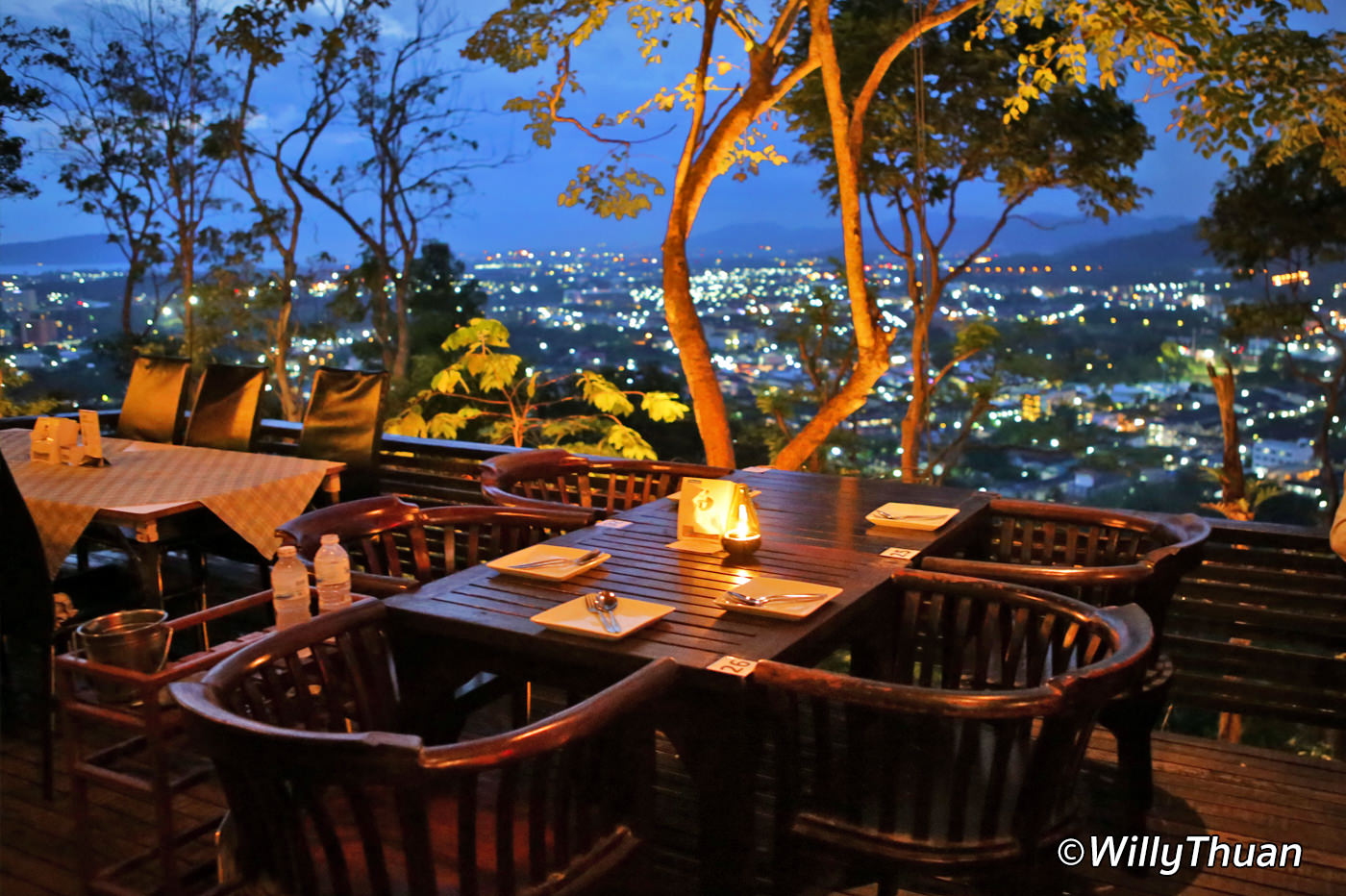 ---
---
Beyond the beautiful hillside setting, Khao Rang Breeze is also known for its fancy and unusual toilets. An entire wall is a floor-to-ceiling glass window, and the bowl proudly stands just in front of the trees with nothing to hide. We believe everyone freezes for a minute when entering the restroom, then starts looking left and right through that window trying to guess how much privacy is left. Actually, the bathrooms are in a high place, and the trees are leafy enough to hide your business, so you are safe, and it sure gives you something to talk about.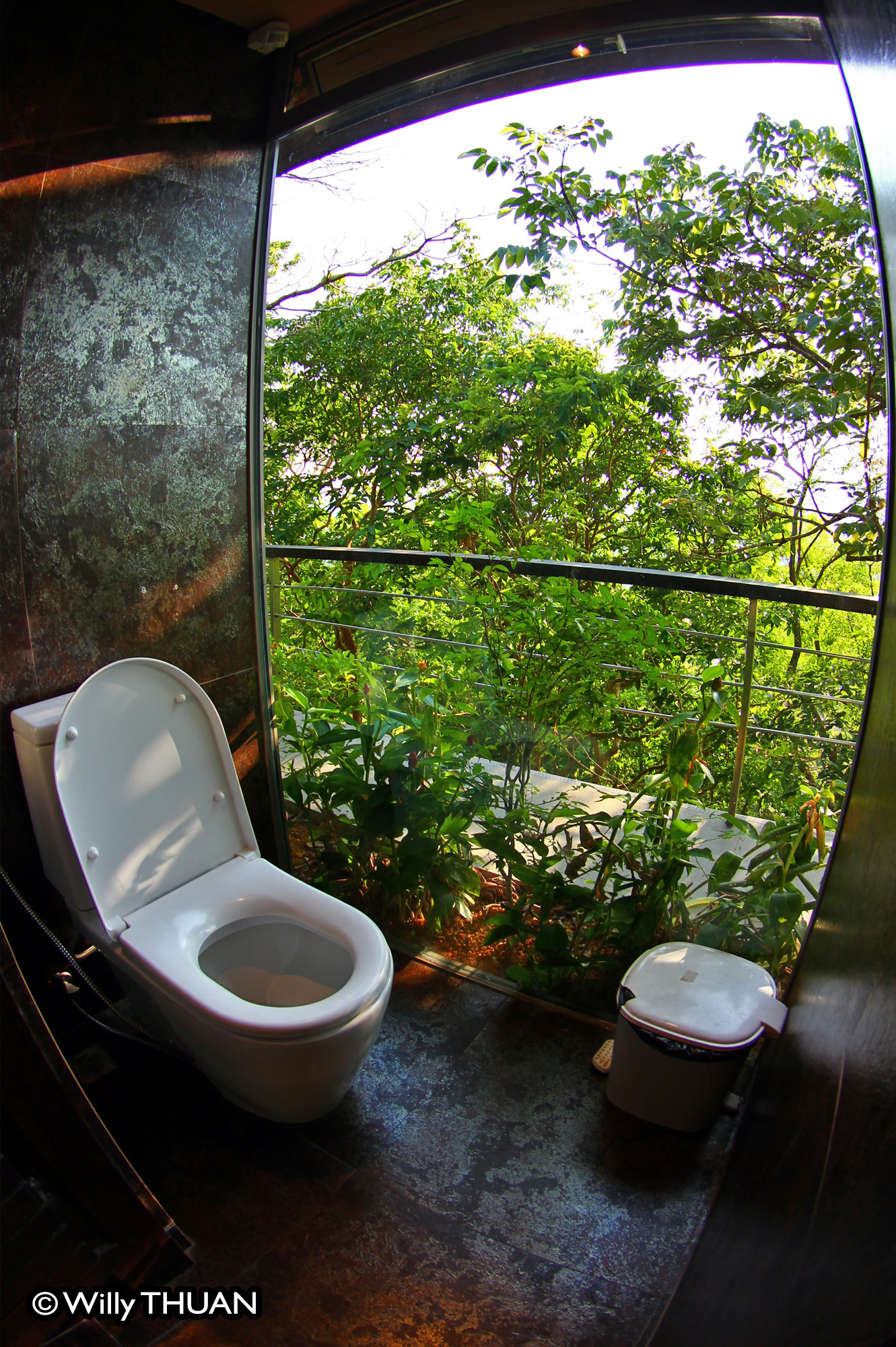 Parking nearby is easy if you came by car, but it is quite a distance from Patong, Kata or Karon beaches.
---
---
Khao Rang Breeze Info
Location: Rang Hill in Phuket Town
Address: 87 ซอย 8 Ratsada, Amphoe Mueang Phuket, Chang Wat Phuket 83000
Open: 9 am – 12 am
Tel: 076 355 775

---
Khao Rang Breeze Map
---
---
What's around?