Phuket Trickeye Museum
Phuket Trickeye Museum is a great place to take your kids or your friends a for a couple of hours of silly fun. If you are no familiar with the concept of Trickeye Museum, also called 3D museum, it's a place where you interact with giant paintings for some fun photo sessions. Similar attraction has been hugely popular first in Pattaya, then in Chiang Mai and finally in Bangkok. The 3D Museum in Phuket Town is actually not related the those 3 listed above.
The building used to be the popular but weird Pearl Cinema, then the Fantasia Entertainment club. Phuket Trickeye Museum is now a large venue displaying up to 100 different large paintings depicting all kinds of fun scenes visitors have to interact with.
Walk a rickety bridge above the clouds, ride a flying carpet, fight Mike Tyson in a TV match or escape a giant crocodile. It's fun and so silly, there is no limit to your selfie creativity. Visitors often act shy at first, but always get carried away as they discover the next scenes across the many rooms.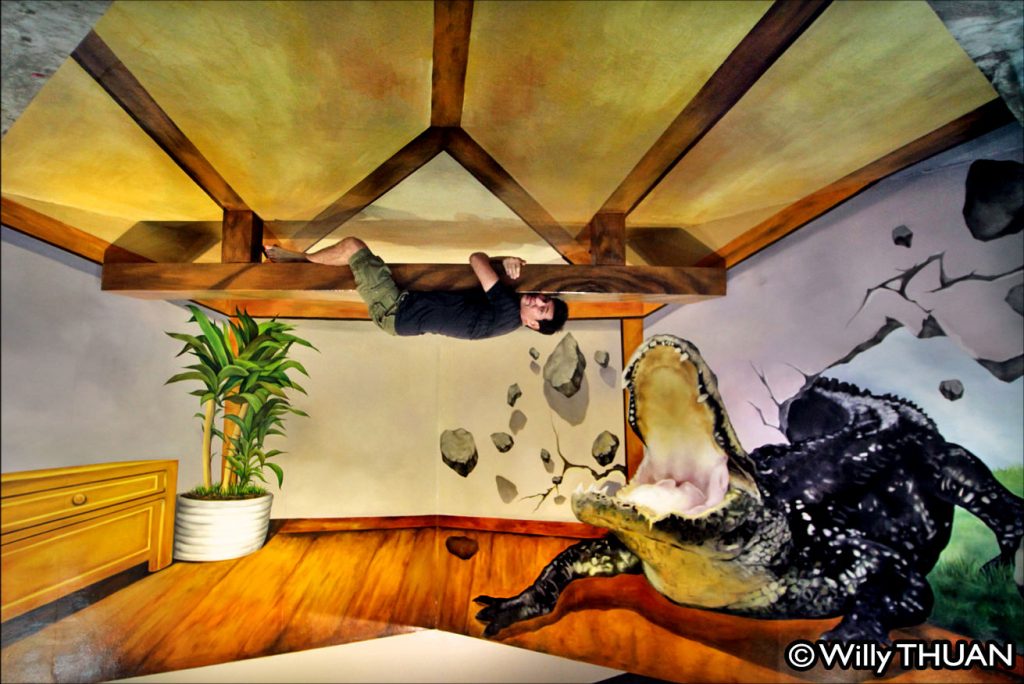 If you don't know what you are supposed to do in front of each painting, there are photos on each wall describing what to do to maximize the effect. If you came alone, staff will be happy to take your silly pose with your own camera. Alternatively you can bring your tripod as I did, it's fun too.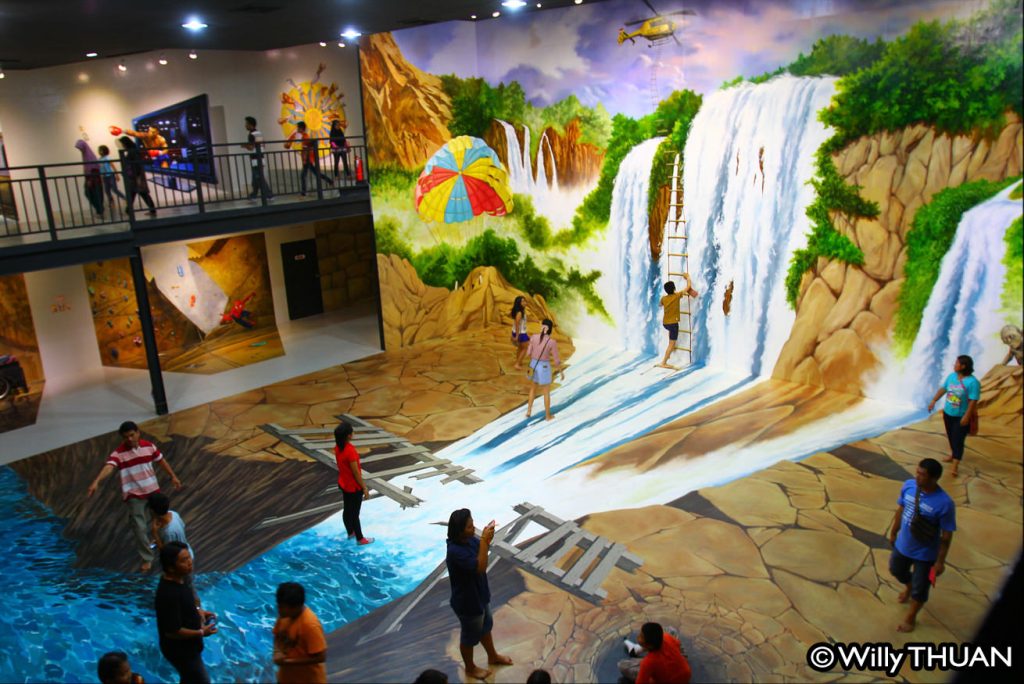 Overall the quality and execution of Phuket Trickeye Museum paintings are not as realistic as the one in Bangkok. On the good side they didn't do the mistake of varnishing the scenes so much, preventing the glossy reflection that usually spoils the effect. Visitors are required to remove their shoes not to damage the floor paintings. Be aware that some stairs are therefore quite slippery.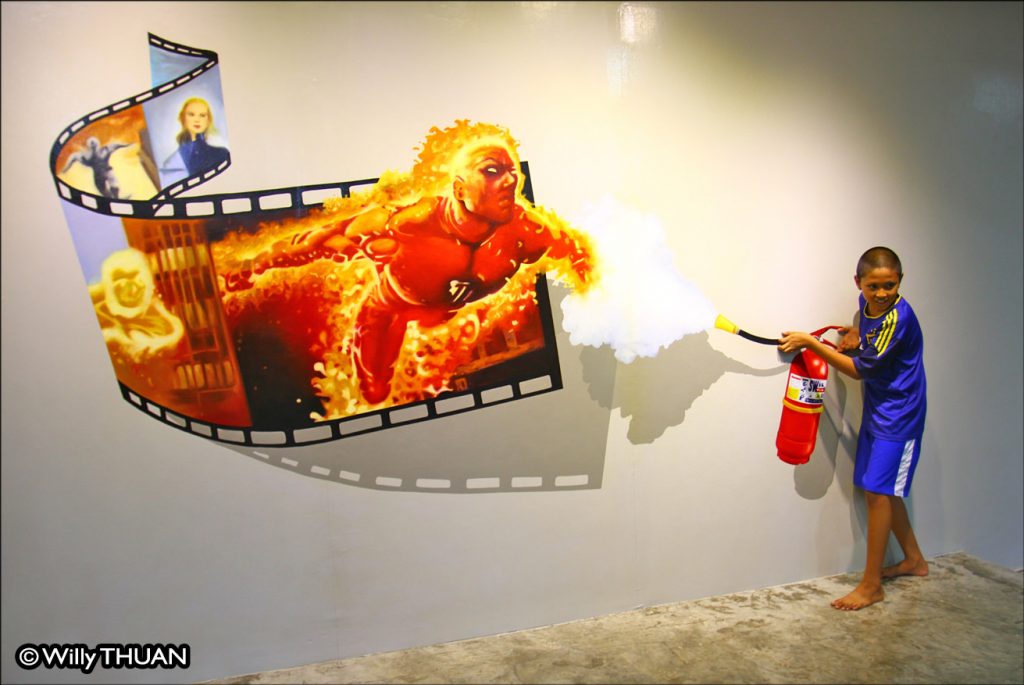 Phuket Trickeye Museum Price
Location: 130/1 Phang Nga Road, Soi Phang Nga 1, Talad Yai, Mueang Phuket District, Phuket 83000
Open: 9 am – 9 pm (last admission 8 pm), Daily
Tel: 076 212 806
Price: 500 Baht for adults, 250 Baht for children
Price is a bit high but it is a great on a rainy day, especially if you have kids!
Phuket Trickeye Museum Photos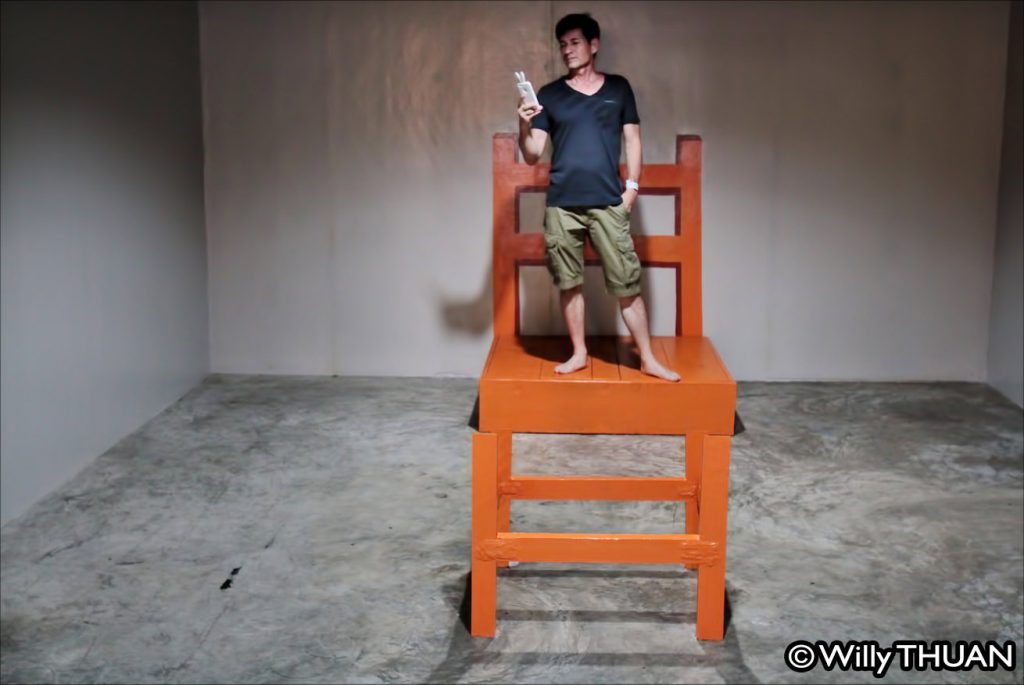 Phuket Trickeye Museum Map