Exploring Soi Romanee
Soi Romanee (Soi Romani), in the historical centre of old Phuket town, is a short street with a long and fun history. Today it is home to souvenir shops, ice cream parlours and small but posh guesthouses, but it wasn't always like this as long ago; it was the red-light district of Phuket.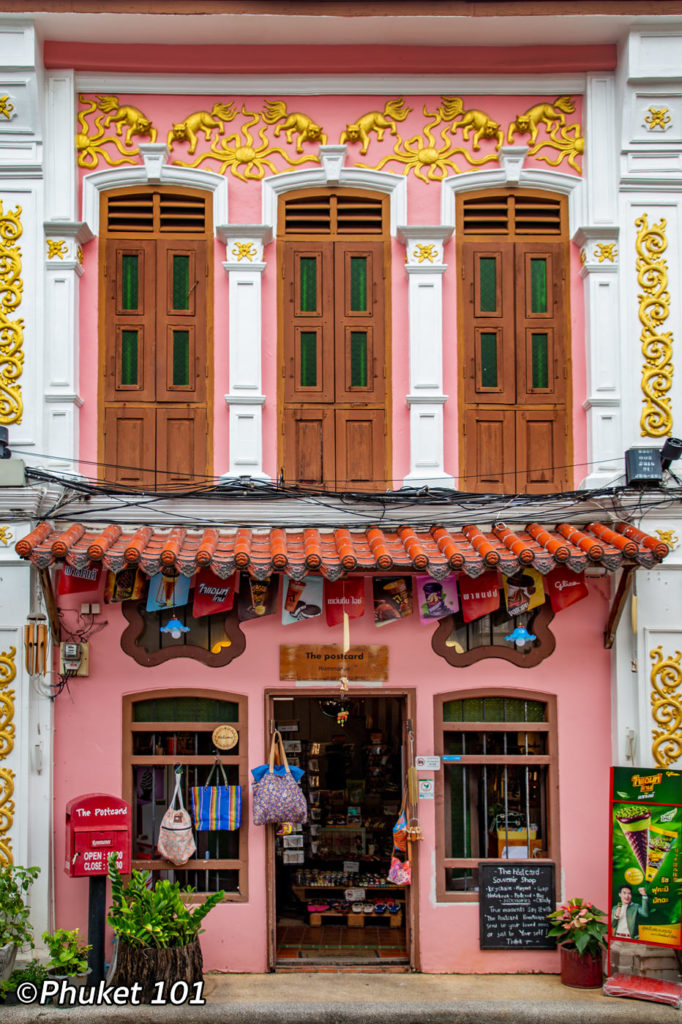 We were always fascinated by the old houses and mansions of Phuket. When we first visited it, less than 20 years ago, the street was just a ghost from the past, and almost every house was just abandoned ruins. At the time, only a few curious visitors would walk this narrow street and take photos.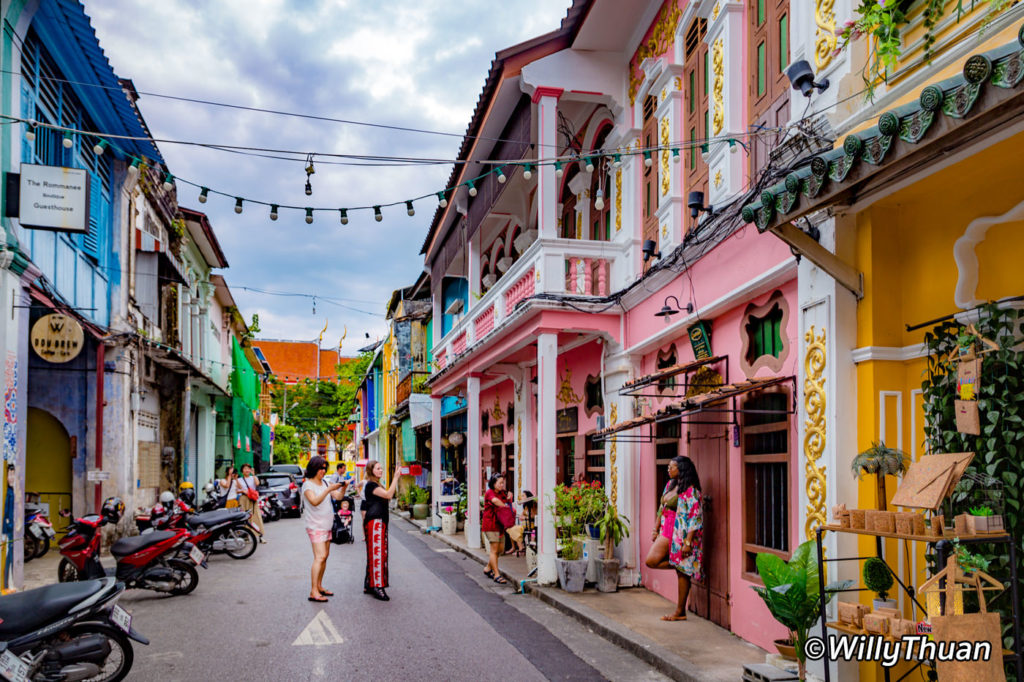 ---
Soi Romanee 15 years ago
Long ago, it was known to be the red-light street of Phuket town, where one would find brothels, opium dens, gambling houses and other similar 'innocent' entertainments. It then was abandoned, and most of the shophouses all fell into wrecks and ruins. It was quite a sight, as you can see in the photo above.
People then started to realize the potential of this Sino-Portuguese architecture, and some resurrected a few shop-houses on Thalang Road with great success, China Inn was one of the first, and the gold rush was on; everyone wanted to buy one and rebuilt it to its former beauty, with more or less success. Even we considered buying one, but once we realized what the parking problem would be, we didn't pursue the idea.
---
Soi Romanee Today
Little by little, house by house, Soi Romanee came back to life, at first with few tiny cafes and some offices, then lately few stylish guesthouses such as 'Phuket 346'. The street is now lively all year round, especially since young travellers realized how great the street was for selfies and Instagram photos!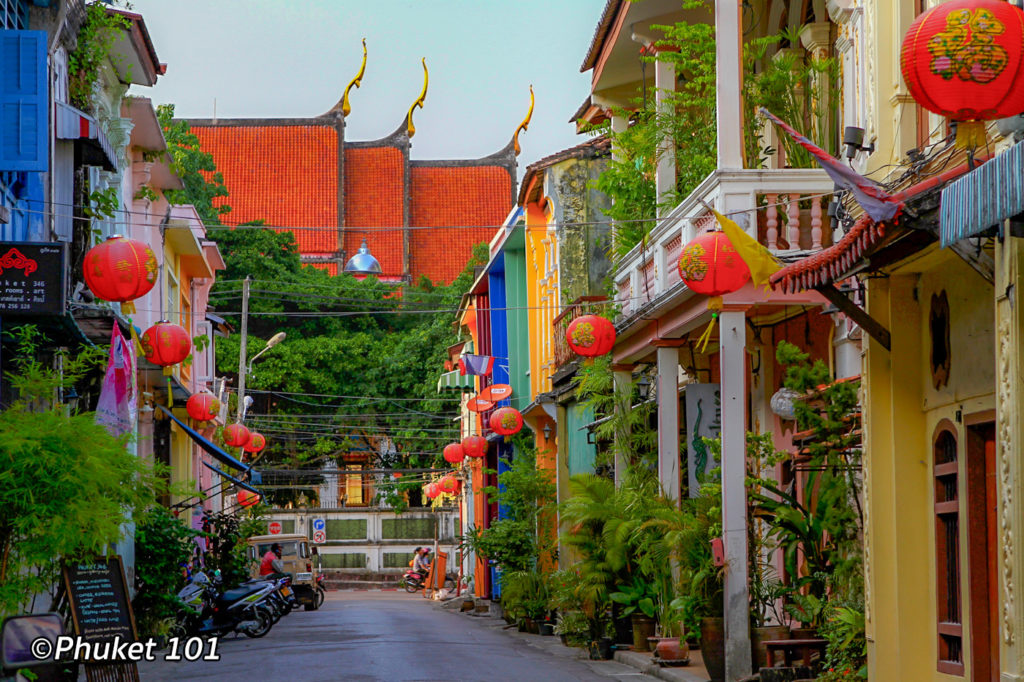 During the Old Phuket Town Festival, the street is packed with live bands and tourists. The rest of the time, it's a colourful street with many photographers searching for a new angle and residents going their daily routine which has not changed since the early years of the street.
The beginning of the street near Thalang Road has been entirely restored. However, toward the end at the Dibuk Road, you will still find a run-down restaurant, a small Chinese shrine inside a house, a suspicious old hotel and an old fashion hairdresser still parking his bike inside his shop. People living here seem to be halfway between 'annoyed' and fatalistic every time a camera points at them, which happens a hundred times a day.
We love to walk these streets away from festivals when every street is peaceful, and you actually can see the houses. Early morning or at dusk on weekdays, the alley can still take you back in time, and the soul of the street remains.
Soi Romanee (or Romani, or Rommanee: pick one since even the residents don't seem to agree on the spelling of the street) is between the famous Thalang Road on one side, and Dibuk Road on the other side, just opposite of the beautiful and revered Wat Mongkol Nimit.
---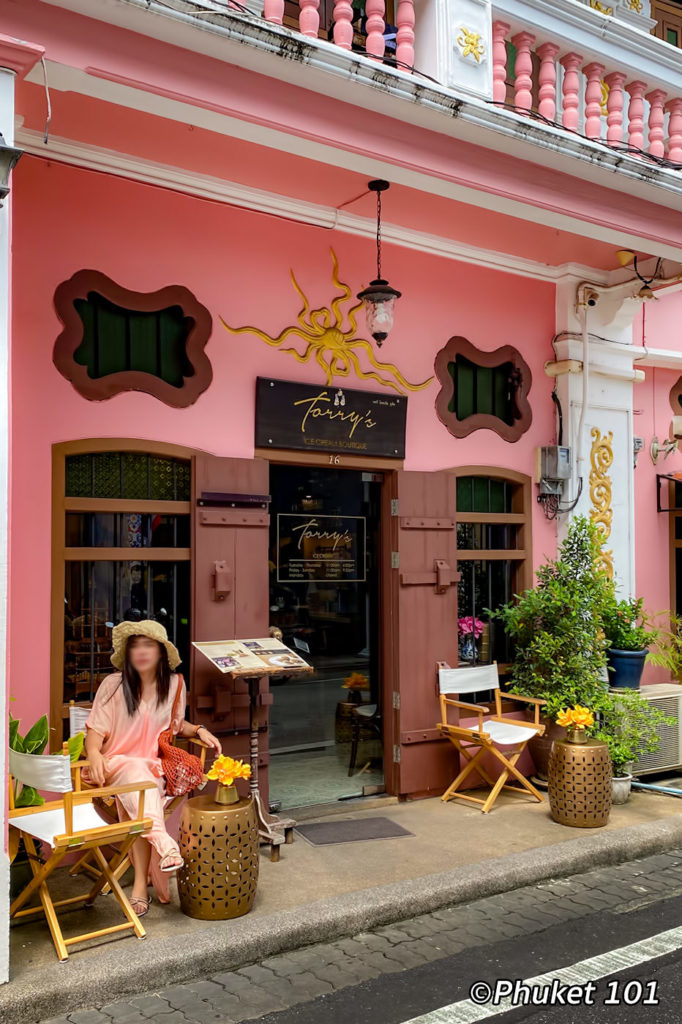 Torry's Ice Cream is a pink shophouse beautifully renovated into an ice cream parlour. The decor fits perfectly the selfie craze that keeps young locals and travellers so busy in the street. Once you are done with your photos outside, you can take some more inside. The ice creams are really good, and the menu includes some Phuket based variations such as O-Aew (clear jelly served with red beans and ice cream) and A-Pong (a Phuket style crepe with ice cream with bits of crepe inside.
Address: 16 Soi Rommanee, Tumbon Talad Yai, Mueang Phuket District, Phuket 83000
Hours: 11 am – 6 pm, Fri, Sat, Sun: 11 am – 9:30 pm
Phone: 076 510 888
---
Phuket 346 Guesthouse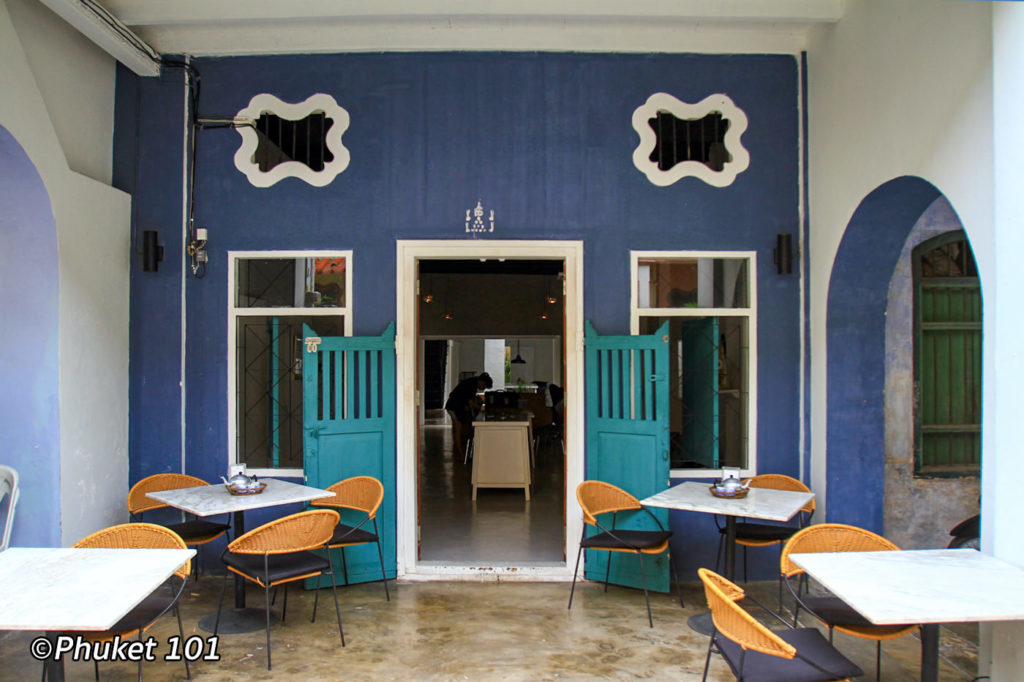 Phuket 346 is a typical Sino-Portuguese architecture shophouse converted into a guesthouse with small but comfortable rooms, a cafe, and a contemporary art gallery.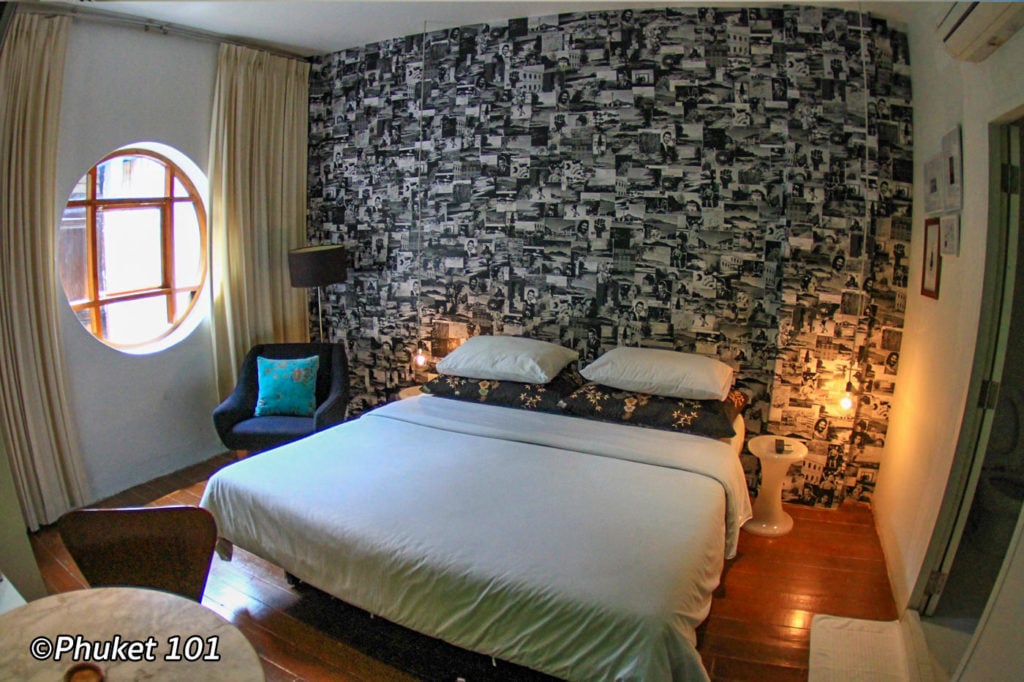 Address: 15 Soi Rommani, Tambon Talat Yai, Mueang Phuket District, Phuket 83000
Phone: 076 258 108
---
The Rommanee Boutique Guesthouse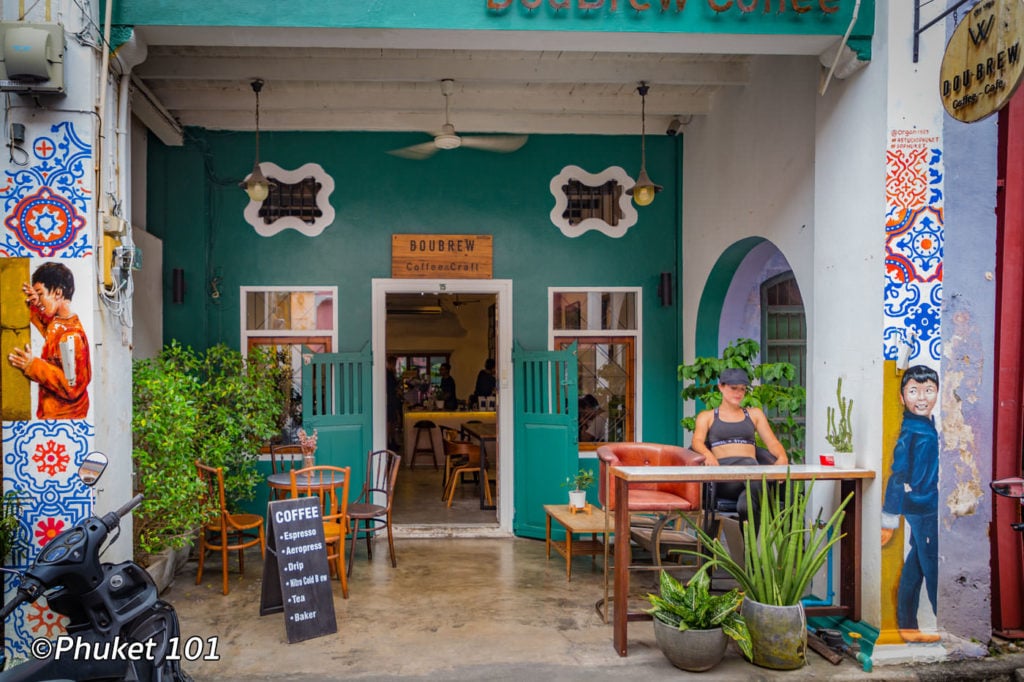 The Rommanee is a 2-star guesthouse next to 346 and includes a small but welcoming 'Doubrew' coffee shop. The Rommanee is popular for its superb decor, very clean room, and great central location.
Address: 15 Soi Romanee, Talat Yai, Mueang Phuket District, Phuket 83000
Phone: 089 728 9871
---
More photos od Soi Romanee
---
Soi Romanee in the past
---
Soi Romanee Map
---
More about Phuket Town