Where to take the best selfies in Phuket?
Photography has become fully part of holidays, and the young generation of travellers is always searching for the best selfies spots in Phuket. Local restaurants, businesses and beaches are taking full advantage of this trend by adding a lot of 'special features' to the natural beauty of the island. Of course, as you can expect, these backgrounds don't always come for free, and in some places, you will have to pay an entrance fee or at least order a drink or a meal to enjoy the facilities.
Accessories can go from just a great angle, like landing planes, to a single swing hanging from a tree, a full set of hanging hearts, photo frames and staircases leading to the sky.
---
The old streets of Phuket town have always been a favourite playground for selfies. The colourful houses and the many arches of Thalang Road and Soi Romanee make it so fun and easy.
Location: Cherngtalay
Address: 310/51 M.1 Baandon-Cherngtalay Rd Thalang District, Phuket
Open: 11 am – 10 pm
Phone: 063 593 9939
Price: Affordable
---
[the_ad id="30528″]
---
Ma Doo Bua is a trendy cafe very popular with selfie lovers for its beautiful traditional Thai village background, but mostly for the immense floating leaves that cover the lake. A central pier allows models to walk further in the lake, creating a beautiful perspective and placing the model in an advantageous angle. The restaurant has a vast terrace with low tables and cushions for more fun photos.
You can even take drone photos from above while sitting in the Thai wooden boat. Ma Doo Bua is in the Cherngtalay area, which is on the way to Bangtao beach. If you want to take a couple of unique and unforgettable photos of yourselves, Ma Doo Bua offers two photo options that you can't do by yourselves. A drone photo of you lying down in that wooden Thai boat, and a picture of you standing in the middle of a floating leave. The drone photo starts at 500 baht for one person.
---
[the_ad id="49346″]
---
Mai Khao Beach was once a deserted beach, but since social media took over the world, everything changed. People started to post selfies with huge planes landing so close it feels like they could touch them. The fact that the international press shared that taking photos in the path of landing planes was forbidden, the world knew about it, and the place suddenly turned into a playground. Just keep in mind that planes don't always land from the beachside, so read this page before going!
---
[the_ad id="49347″]
---
Baan Ar Jor is a hotel, a restaurant and a museum with a long history that started in 1936. This house has always been one of the most mysterious old mansions of Phuket, standing lonely near Mai Khao Beach in the north of Phuket. Unlike other mansions mostly found in town, Baan Ar Jor is isolated away from any village and very far from Phuket Town. To find it, you will have to drive to the very north of Phuket Island, drive pass the Phuket International Airport on your way to the Sarasin Bridge.
---
[the_ad id="49348″]
---
The Big Buddha of Phuket is a popular place for selfies, keep in mind that this is still a religious place, so if you can't resist the urge for a selfie, please do it discreetly. Keep also in mind that they don't allow short skirts and too short tops. Security will ask you to wear a sarong, which might not look so good on your Instagram, so plan well!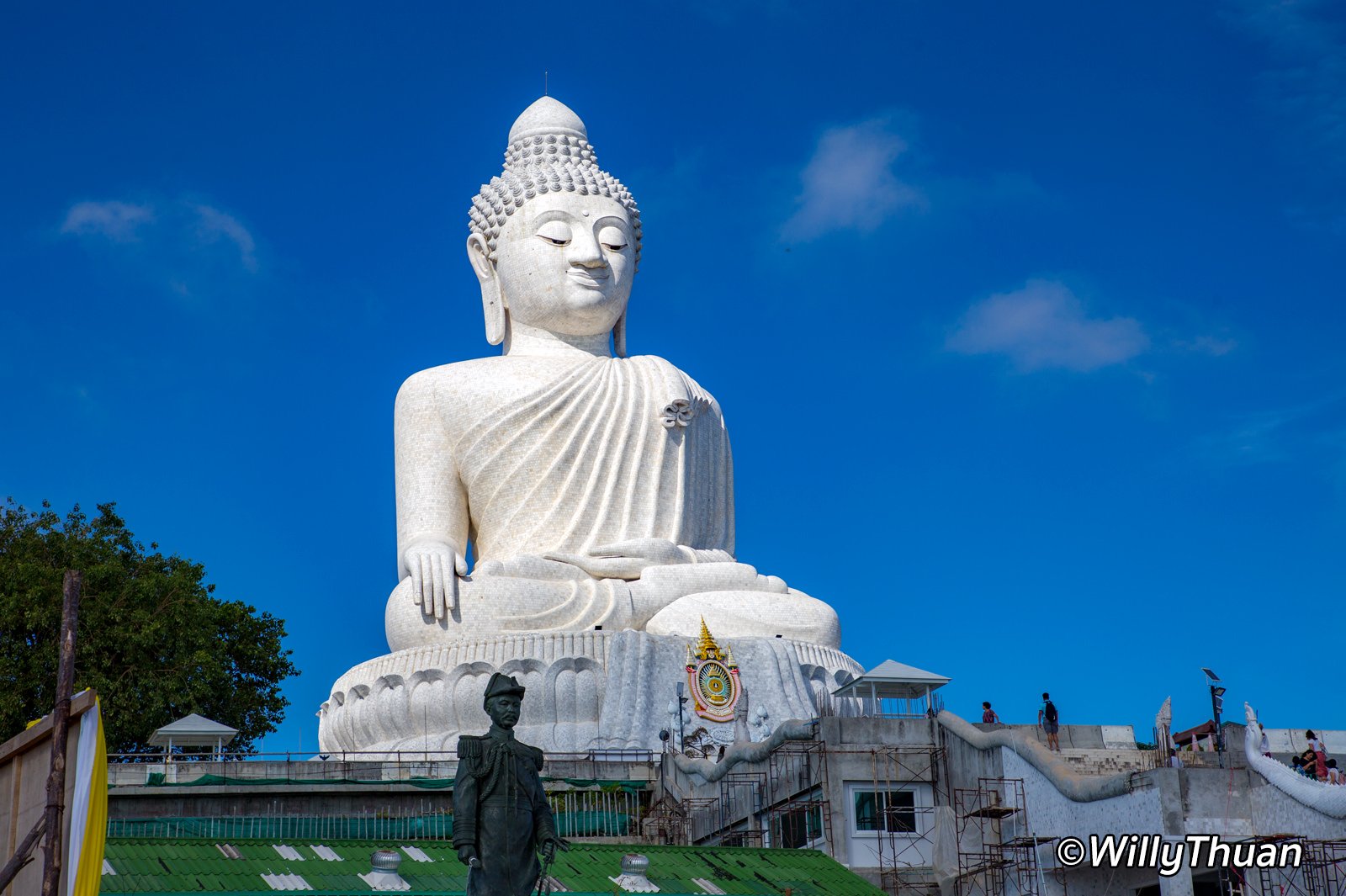 ---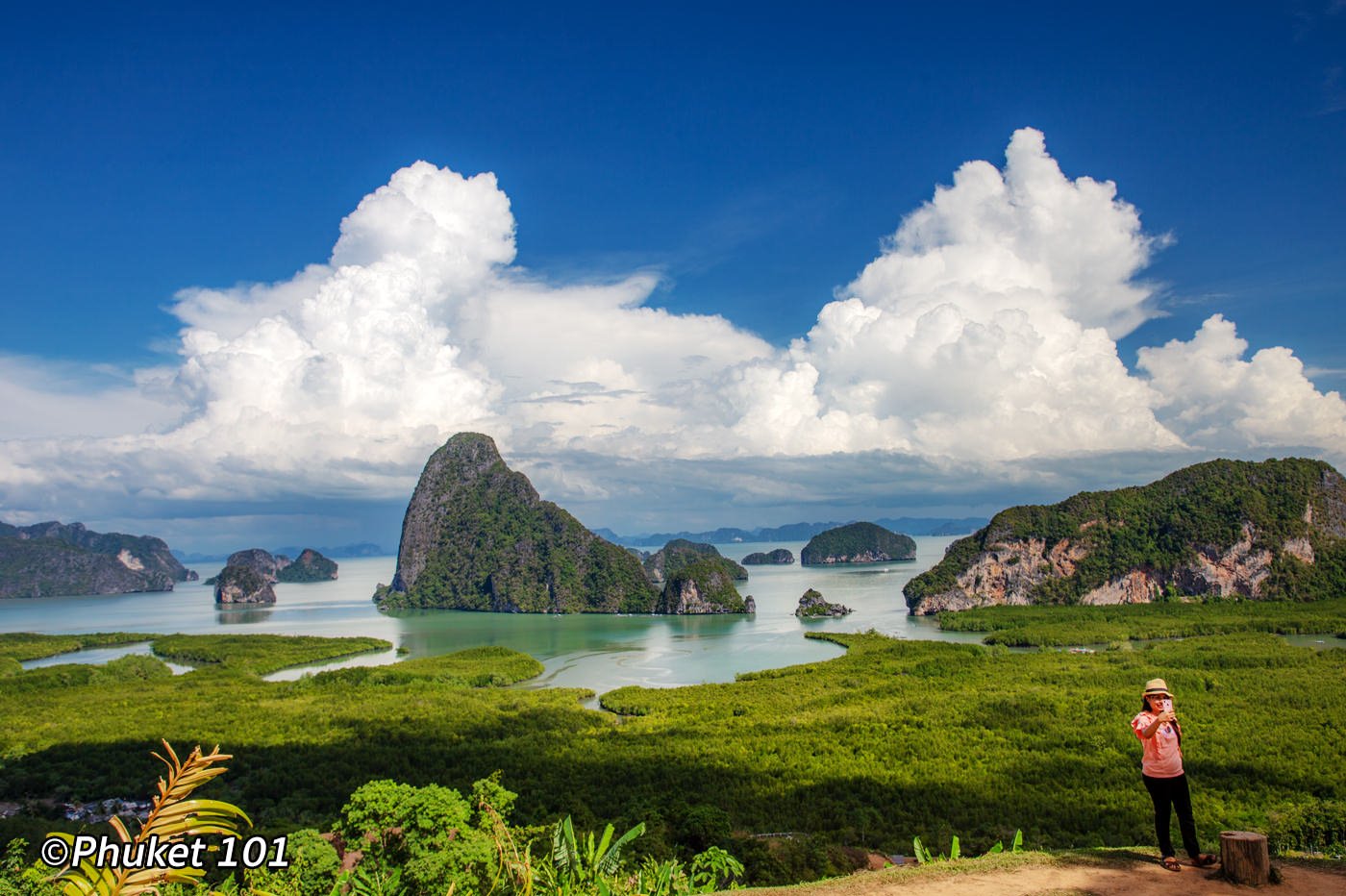 Samet Nangshee is outside Phuket island, but it's such a beautiful viewpoint, it's worth the trip if you have a car. Once you reach Samet Nangshee parking, there is a small fee for the pickup truck to take you to the top of the hill, but it's worth it as it's quite a climb. Keep in mind that there are two viewpoints next to each other, and one is more selfie-friendly.
---
9. Rock Beach Swing
Rock Beach Swing is a new selfie spot in Phuket, but as the name indicates there is no beach, so it's not as popular as the other places listed above and they charge 600 baht to get there. It's probably not going to stay long.
---
Coral island is a bustling island close to Phuket, offering a few selfie settings. If you happen to travel there (it's only 15 minutes by speedboat), you can get your selfie done where everyone else does, but honestly, you will get better backgrounds if you walk away from the busy area and play with the natural backdrop of the blue sea. See where to go here.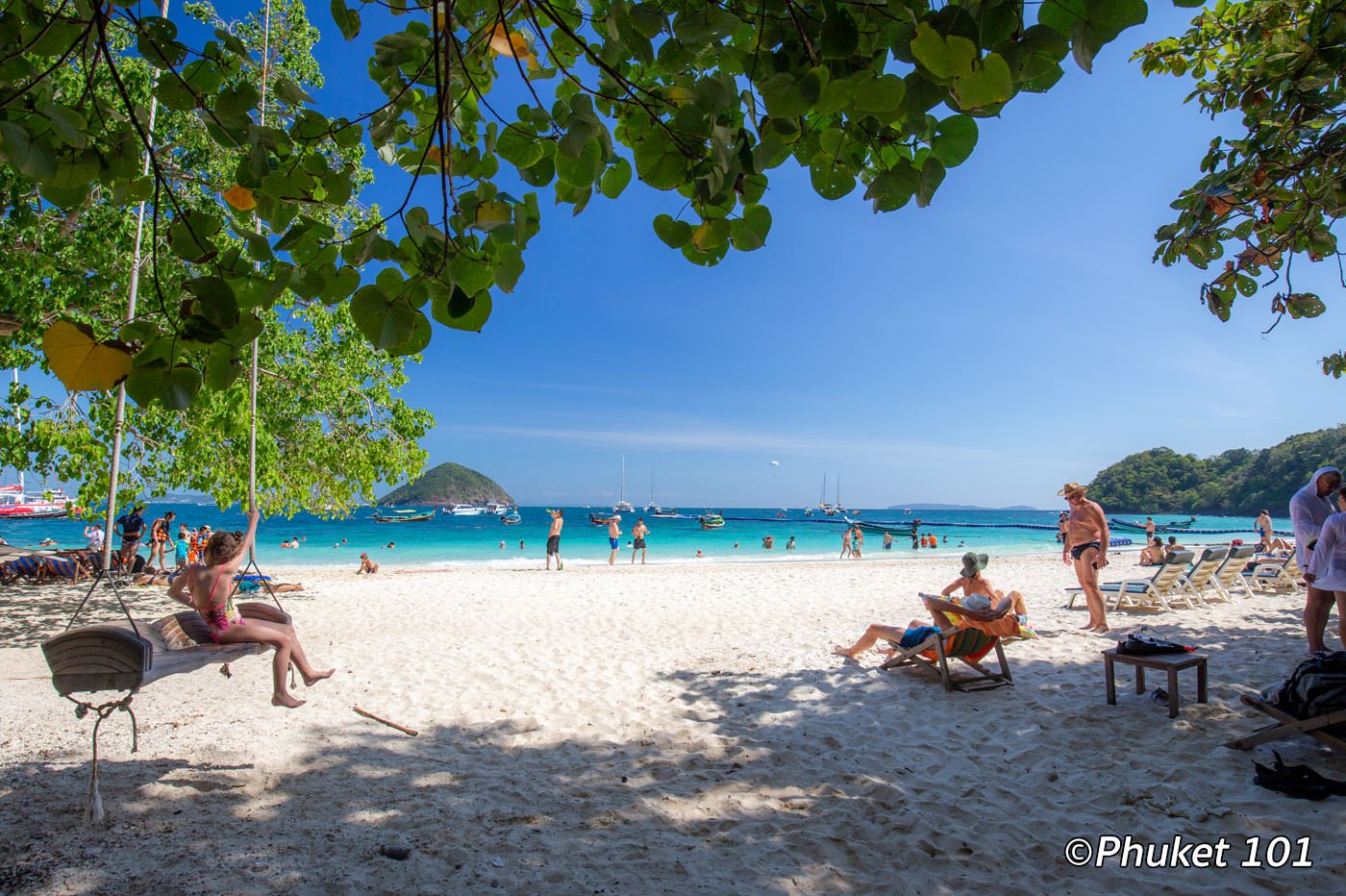 ---
Nui Beach is a hidden and somewhat hard to reach cove found between Kata and Nai Harn Beach. The beach is full of fun selfie setups: heart-shaped seats, woven cocoons and fake window frames opening on the blue tropical ocean. The highlights are four huge swings going so high they are guaranteed to make your model scream!
[the_ad id="30528″]
---
Phuket Selfies Map
---
See also