Samet Nangshe
Samet Nangshe is a superb panoramic viewpoint in Phang Nga Bay. It's a little far outside Phuket island, but if you have a car or a big bike, it is worth the drive. From up there, you can admire the fantastic limestone formations of Phang Nga Bay, but it requires a good deal of effort. You need to drive 25 kilometres past the Sarasin bridge that connects Phuket to the mainland, but the drive in the backcountry on Thailand is fantastic. The road is surrounded by trees and palm trees all the way, and when you approach your destination, you are rewarded by the jaw-dropping Nangshee bay which is beautiful, even from the road.
To give you a better idea of the distance, Samet Nangshe is 76 kilometres away from Patong beach, which would take about 2 hours drive.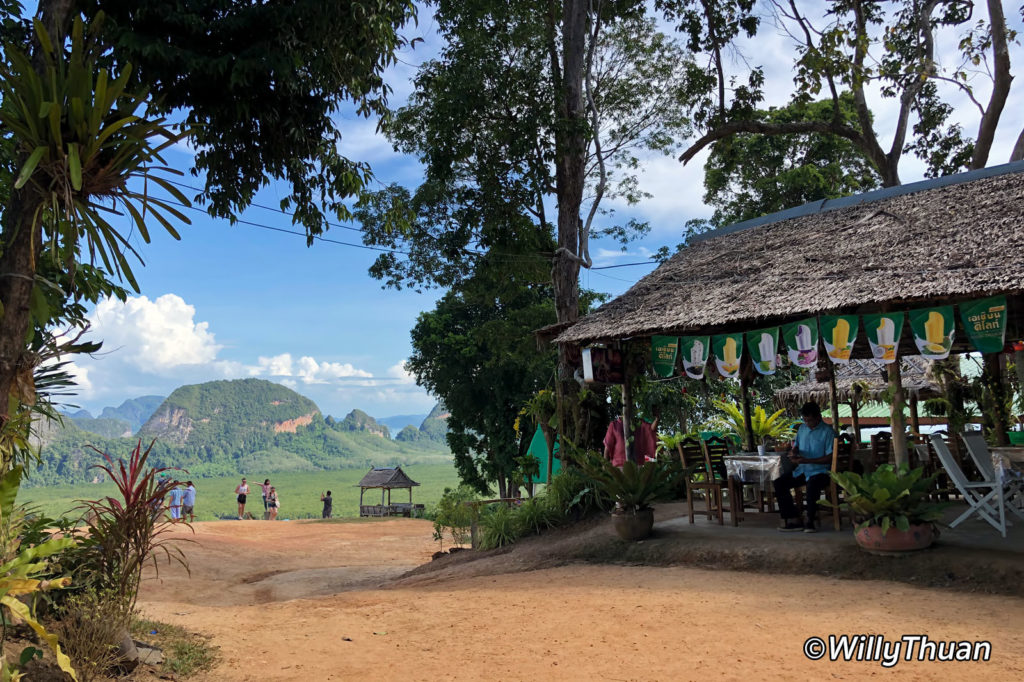 There use to be a serious 20 minutes climbing (and in a way there still is), but a pickup truck will be waiting for you to drive you up there regularly. We recommend you to use it. 90 baht is definitely worth the energy saving! Note that there is is an entry fee to go up if you choose not to use the pickup truck and if you plan to sleep in up there you can rent a tent for 130 baht or a tiny bungalow for 700 baht per night.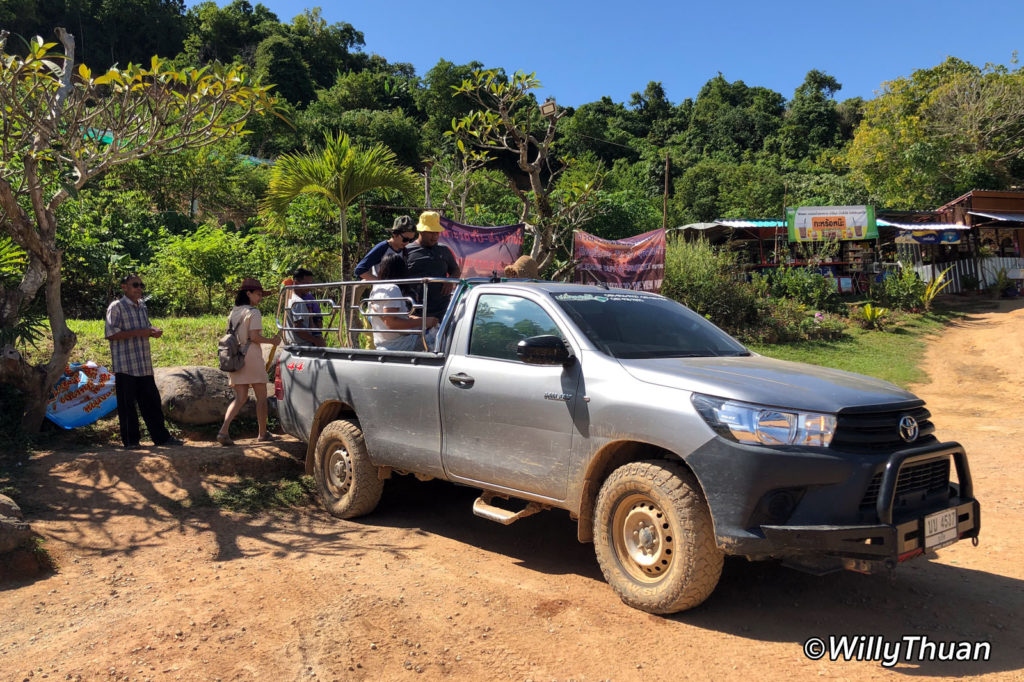 Once you reach the top, don't expect a peaceful, solitary hilltop as there is always a little crowd of avid photographers up there. Some of them even stay the night to capture the milky way and the sunrise that occurs around 5.30 am. If you are planning to go at night, remember to bring not only a headlight but also a long sleeve jacket because it's colder than you think. And some mosquito repellent! (you will thank me later for that)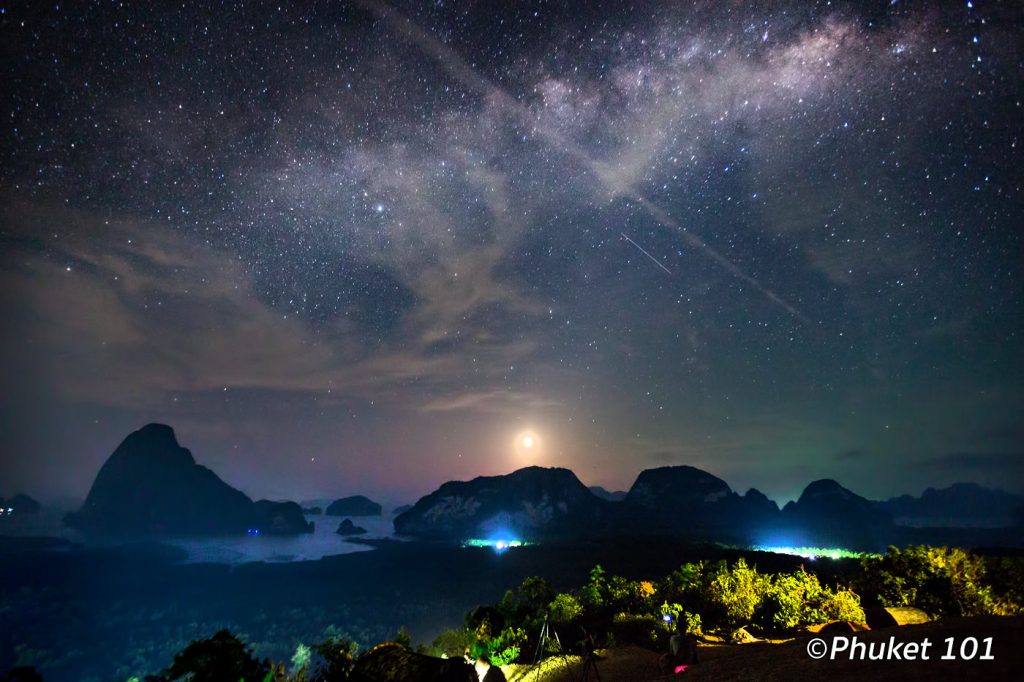 There are two viewpoints on the way up. If you find the climb too challenging you can stop at the first one, it's already impressive.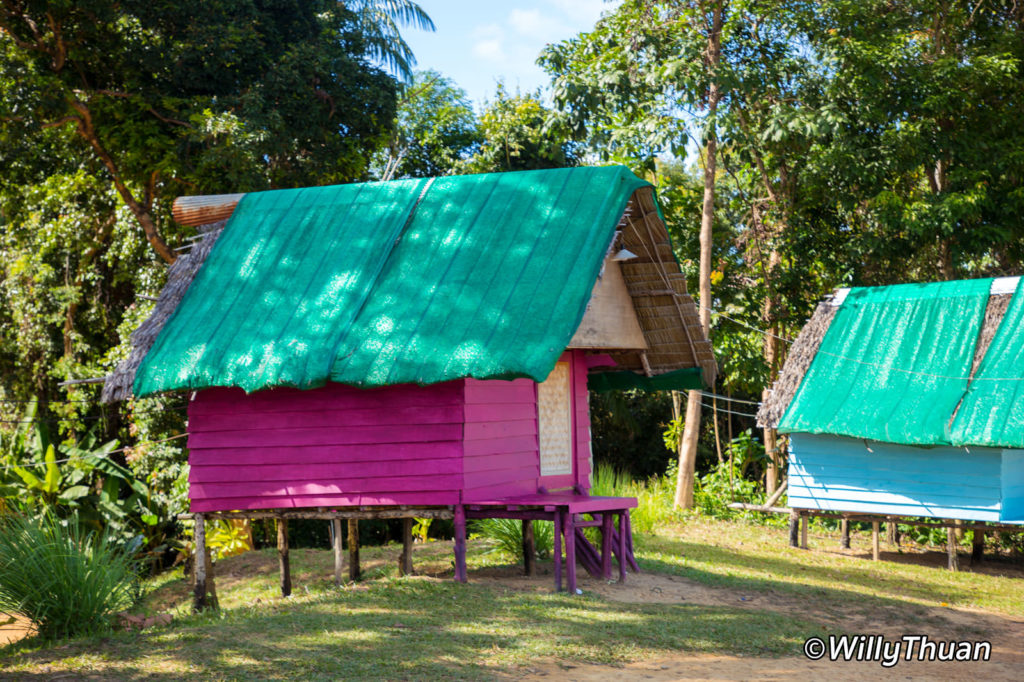 You can buy food and drinks from the restaurant built at the top and enjoy some cold coconuts and ice creams too. If you plan to climb to Samet Nangshe by yourself, you better remember to take some water with you as it can get scorching, but you can buy some at the main road parking when you arrive. It's steep and long; it's not worth it anyway.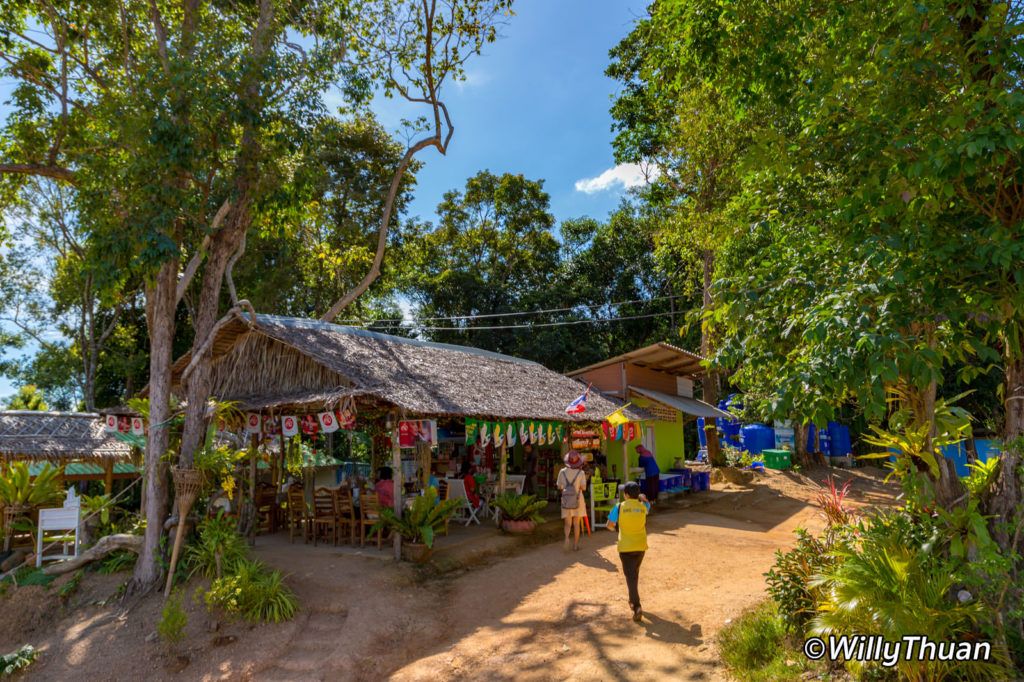 ---
More photos
Story written in collaboration with photographer Joey Santini
---
How to Get to Samet Nangshee?
Distance from Patong to Samet Nangshe (76 km)
---
Samet Nanshe Satellite View