---
What to do at the Sarasin Bridge?
---
The Sarasin Bridge connects Phuket island to Phang Nga province on the mainland of Thailand. The original 600 meters bridge was built in 1967 and was known to be the scene of some sad love story, the way bridges often do.
At the time, the bridge wasn't very high, and for many years it was a problem for large boats that had to go all around the island to reach the Andaman Sea. In 2010, a new higher double-lane bridge was built parallel to the old one, allowing more road traffic above and bigger ships to pass below.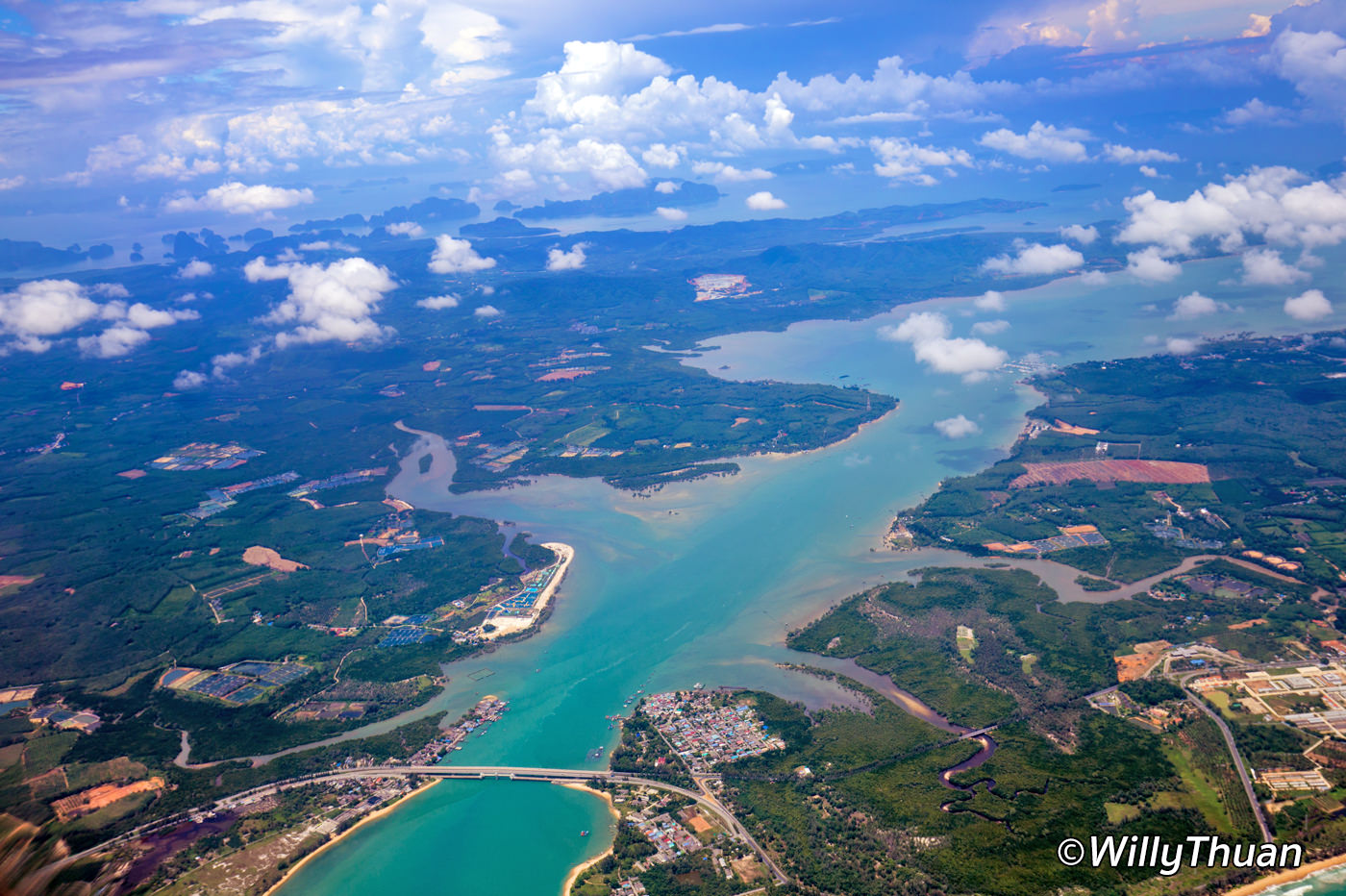 Contrary to what we thought, the old bridge wasn't demolished. Instead, they transformed into a smart pedestrian bridge with an elevated central section, allowing beautiful photos of the bay and special events to be held.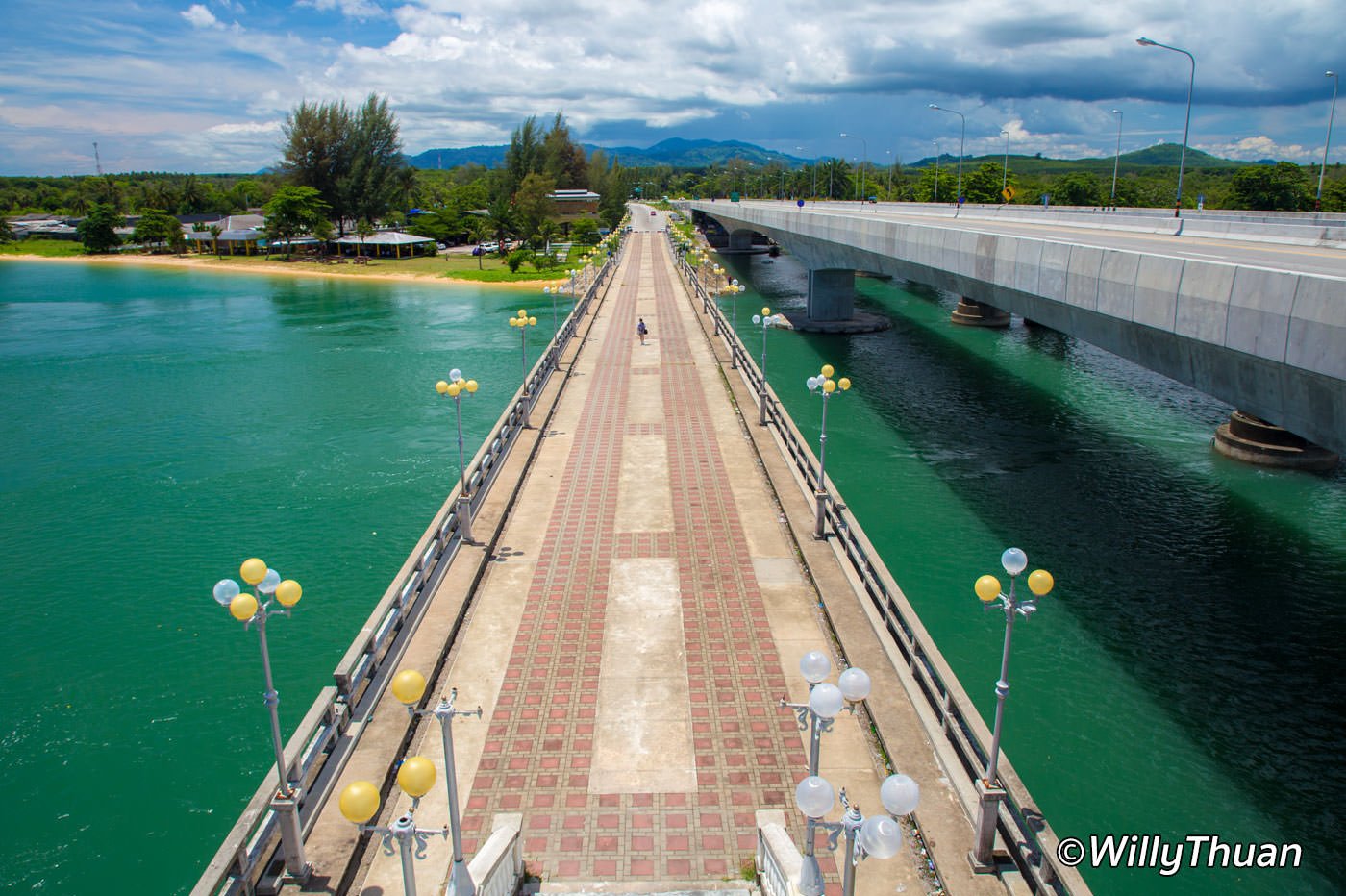 ---
Where to Eat at Sarasin Bridge?
---
There are two excellent Thai restaurants at Sarasin, one at each end of the bridge. Thanoon and Rimpan serve great local seafood and Thai food in a relaxing beach setting.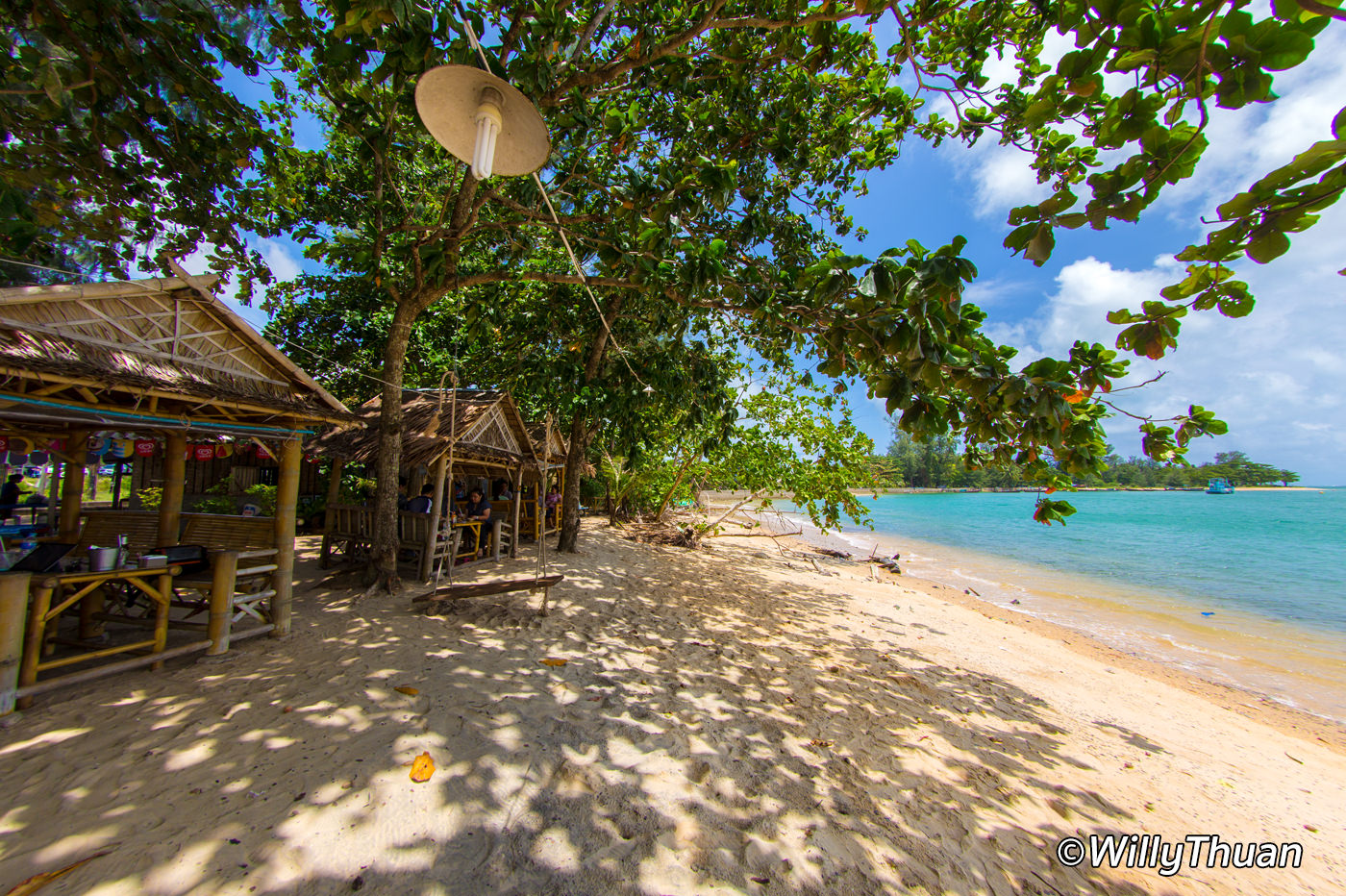 Rimpan Seafood is a lot more fun and very local. It is hidden on a tiny beach next to the bridge, on the Phuket side. Here you can sit in those old-fashioned bamboo huts by the sea and admire the channel separating Phuket from the mainland. The restaurant is on the beach in the shade of trees and serves some great seafood at an excellent price.
Phuket 101 receives 250,000 monthly visitors on average (500,000 pageviews/month).
If you wish to advertise on this space or other options available on Phuket 101, just contact us.
Ta Tuay is a little-known local restaurant, hidden not far from the Sarasin Bridge in the very north of Phuket. Ta Tuay serves excellent local food and dishes from Phuket and some unusual specialities from Mai Khao Beach, such as sandworms and sea cicadas.
Address: 57/10 Mu 5, Soi Ruam Chai 1, Phuket, 83110, Thailand
Open: 11.30 am – 9 pm
Phone: 086 470 4807
Price: affordable
Reservation: strongly recommended, especially on the weekend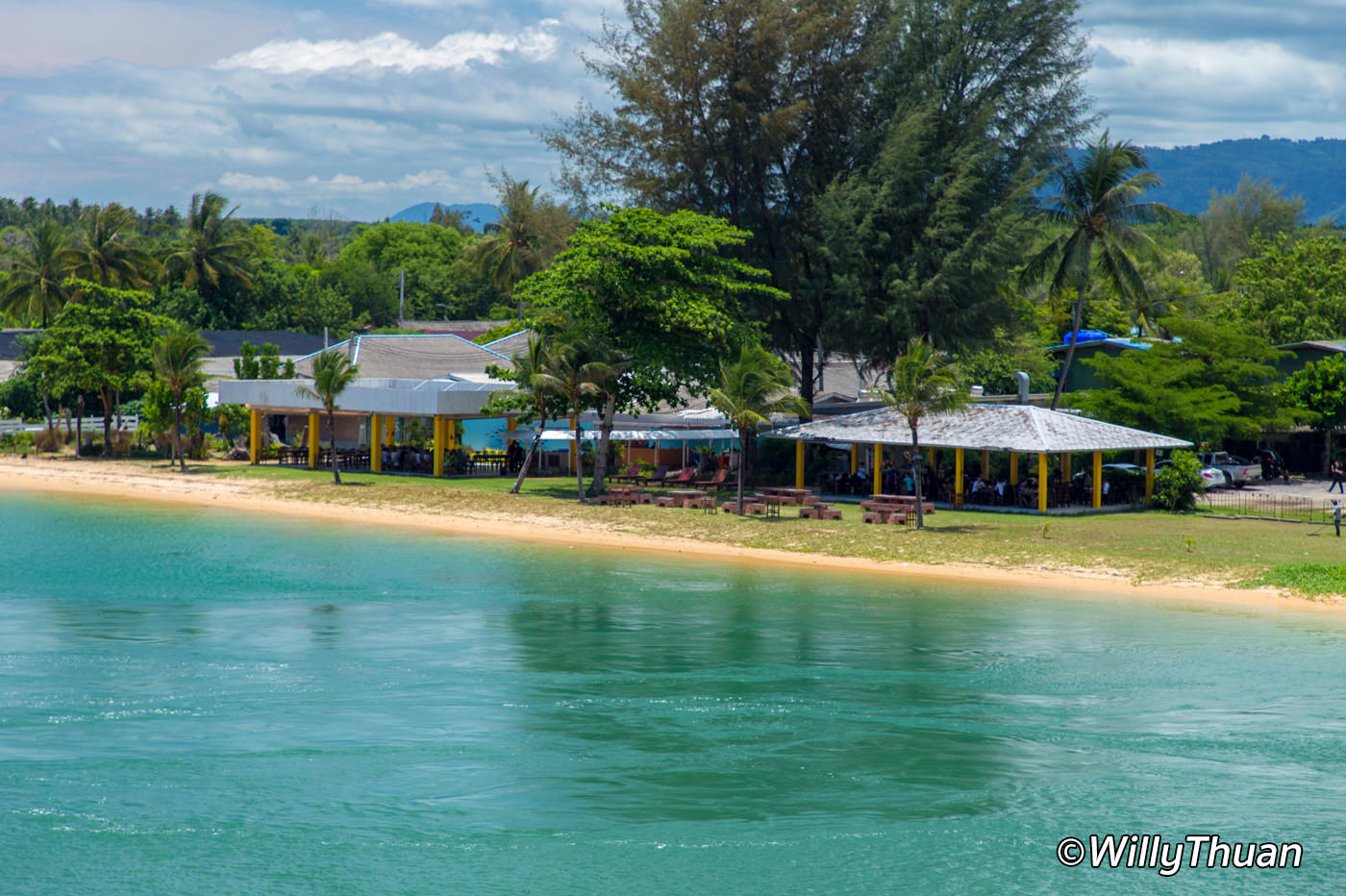 Thanoon seafood is extensive and recent, with concrete roofs and a large kitchen. The restaurant is quiet during the day, but past 5 pm, several speedboats arrive and offload a crowd of tourists. Fortunately, this loud crowd stays in the far building, so your dinner is not spoiled.
---
What to do near the Bridge?
---
Past the bridge, on the mainland, is a line of local roadside stalls, the way they like to do in Thailand. Each stall sells the same things, mostly those famous Phuket Pineapples and those huge scary-looking coconut crabs. It's fun to stop by for a photo.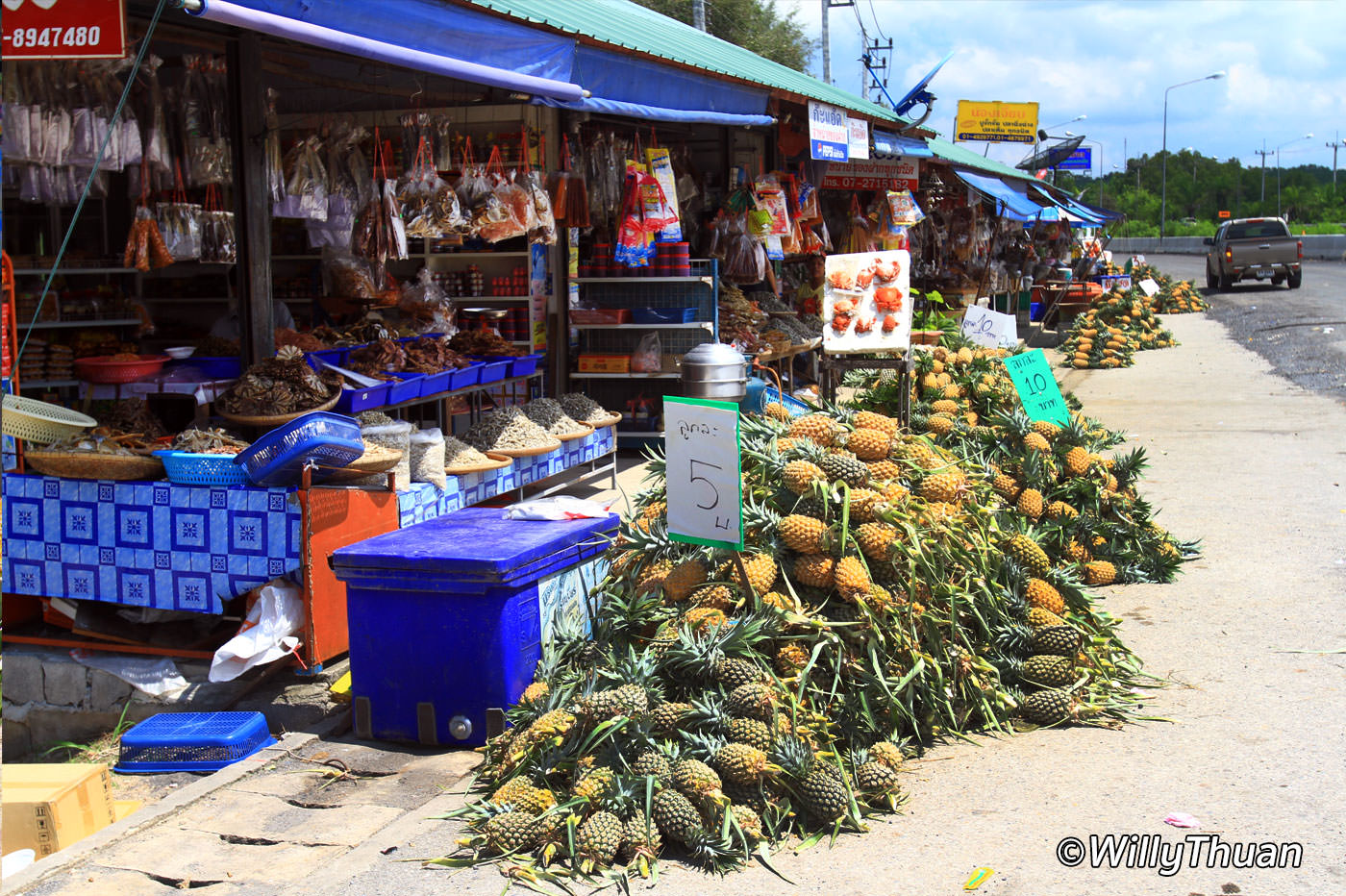 Natai Beach and Pilai Beach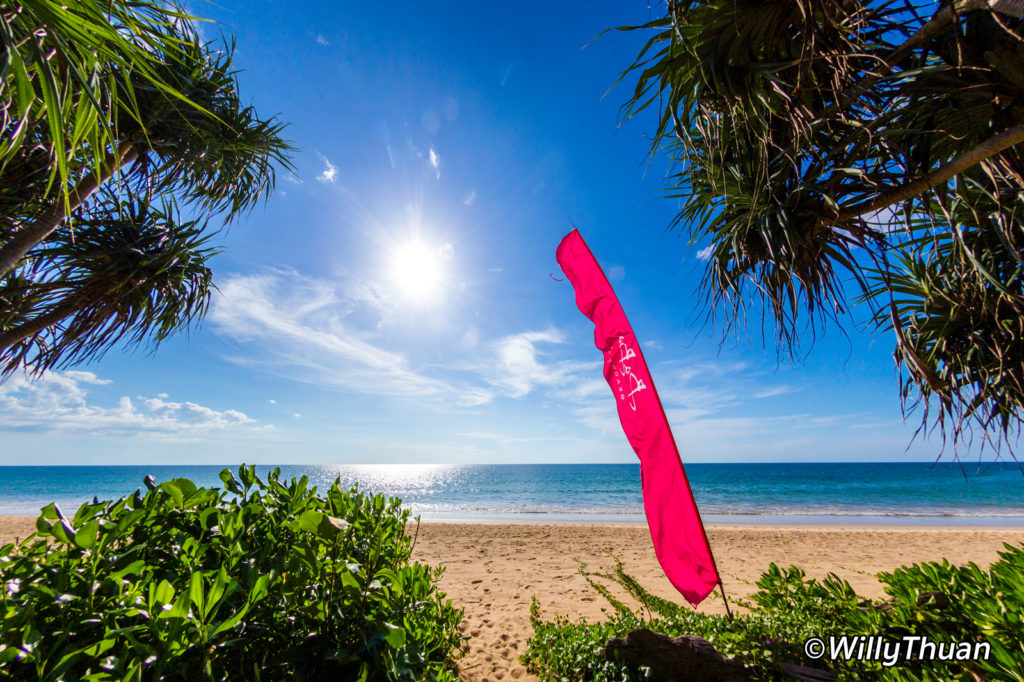 Just past the bridge are Natai beach and Pilai beach, two fantastic beaches with no one but you.
Phuket Gateway
Before the bridge, on the Phuket side, you could stop at the 'Phuket Gateway', a small shopping village erected at the wrong place, hoping that people would stop in or out of the island. But, just as you can expect, no one stops there: if you arrive in Phuket, you want to reach your destination. If you are leaving the island, you are on your way somewhere, and it would take something more impressive to stop you.
Exploring the small beaches next to the bridge is also fun. The first small one is home to Rimpan Seafood, as mentioned earlier. The second, Pak Phra Beach, is where people wash and bathe in jellyfish!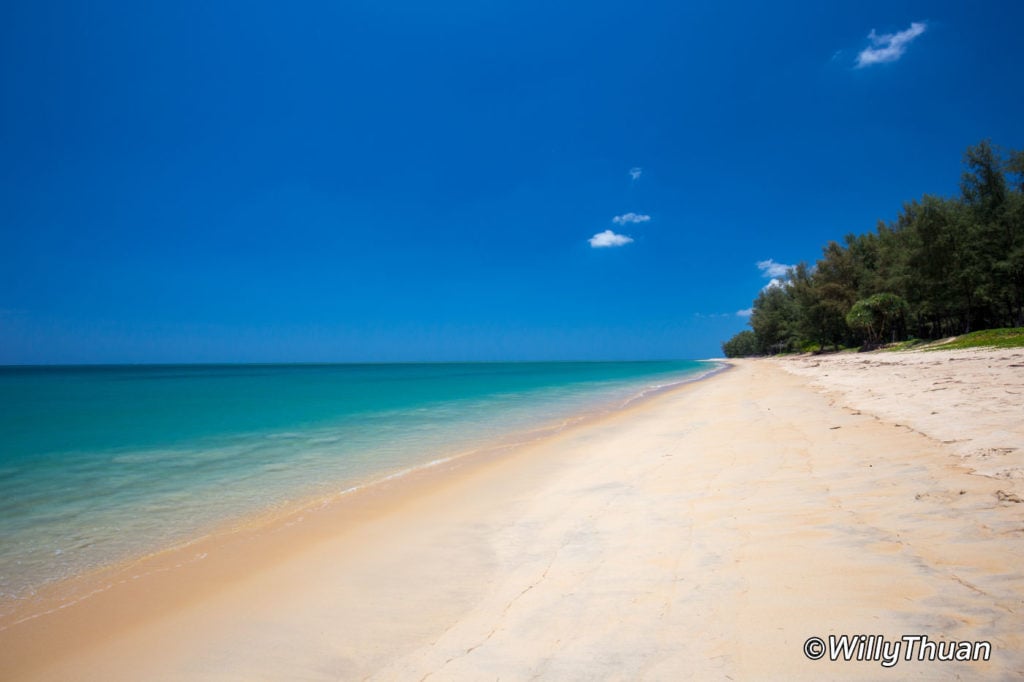 A little further is the fantastic and deserted Sai Kaew beach. It's a bit of a walk, but it's worth it.
---
More Photos
---
Map of Sarasin Bridge
---
What's Around?
Rimpan Seafood Restaurant Phuket – A Hidden Restaurant on the Beach