Sai Kaew Beach (Haad Sai Kaew)
Sai Kaew Beach (Haad Sai Kaew in Thai) is a beautiful endless beach located at the very north of Phuket Island, just passed Mai Khao Beach and before Sarasin bridge. People easily complain about crowded beaches, but nothing is easier to find than a deserted beach in Phuket. During the high season, the sea at Sai Kaew Beach has a nice blue tone and walking alone for miles, you would never guess you are still in Phuket. Take the time to stop there one day to enjoy a breezy seafood lunch in one of the many thatched roof Salas. A real treat in the shade of the trees.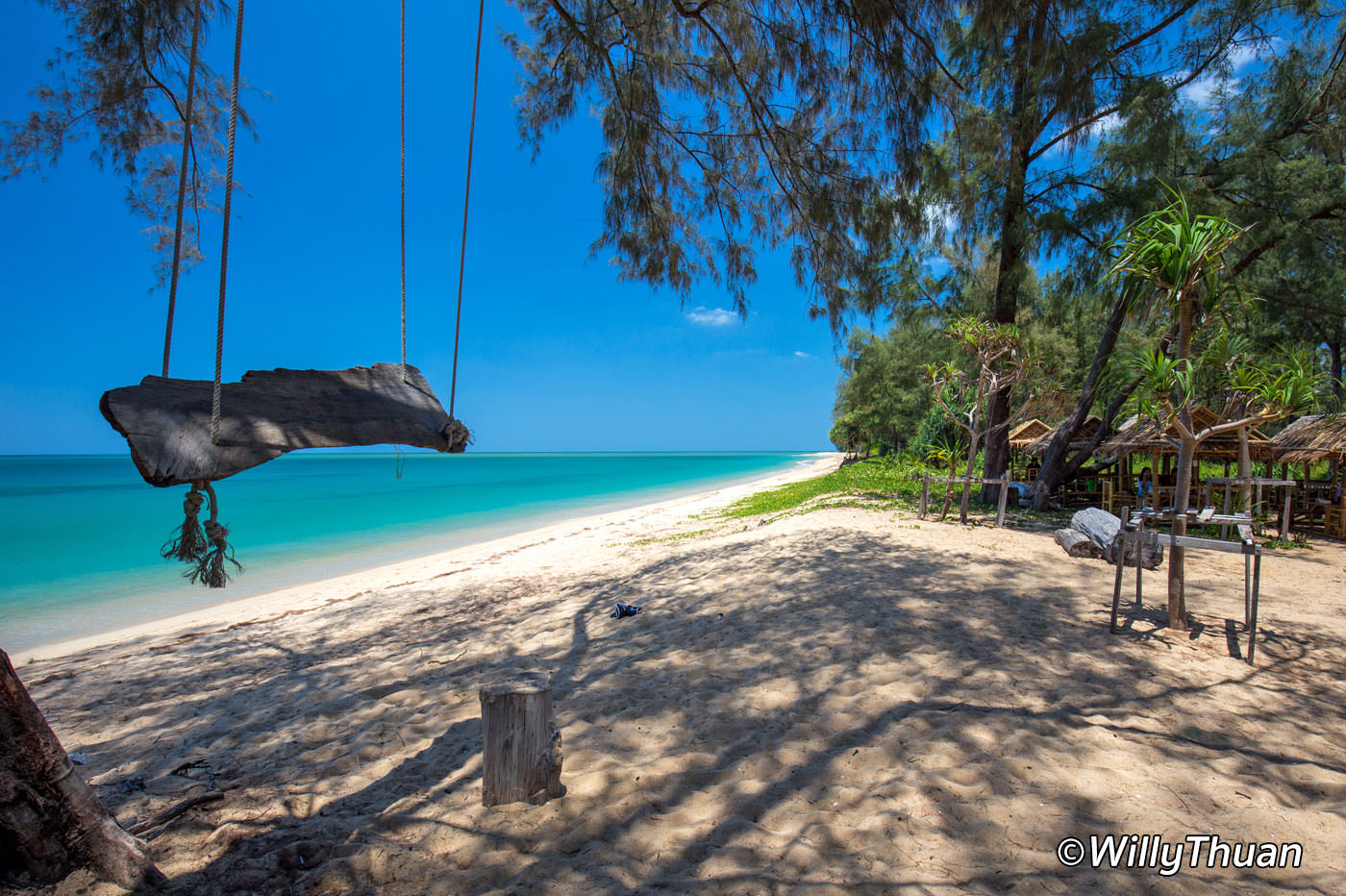 Where is Sai Kaew Beach
The boundary between Mai Kao Beach and Sai Kaew Beach is very blur, but this strip of sand stretches all the way from Phuket Airport to the Bridge connecting the island to the mainland. Nearby is another beach called Haad Pak Phra and it weird specialty: the preparation of jellyfish for cooking.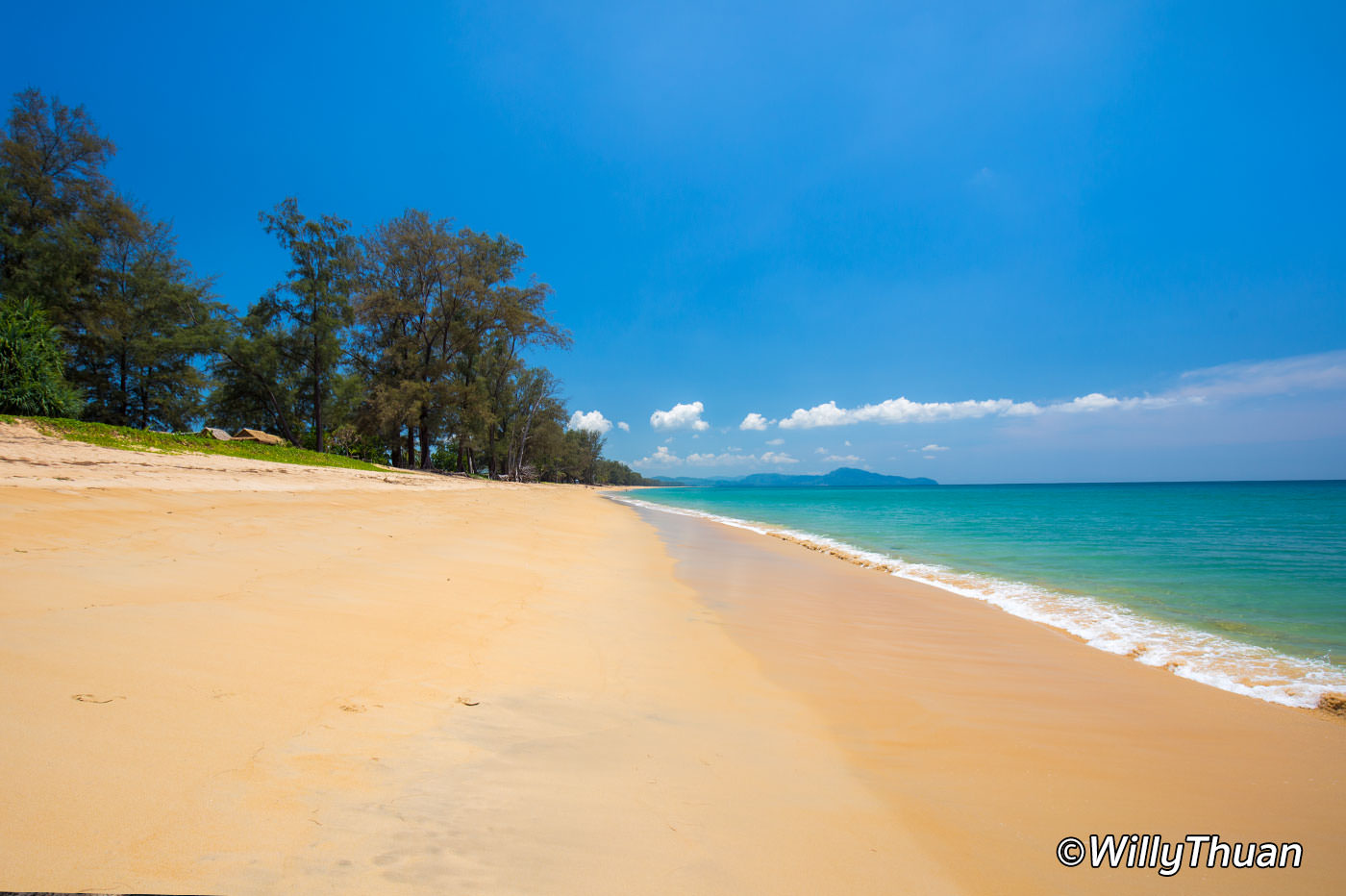 Where to Eat on Sai Kaew Beach
There is only one restaurant left on Sai Kaew Beach. There used to be at least four of them in the past but they were removed when illegal buildings were checked.The current one is very pleasant with those typical bamboo huts to have a lunch right on the beach. The food is really Thai and not expensive, making the place a great escape from the crowds.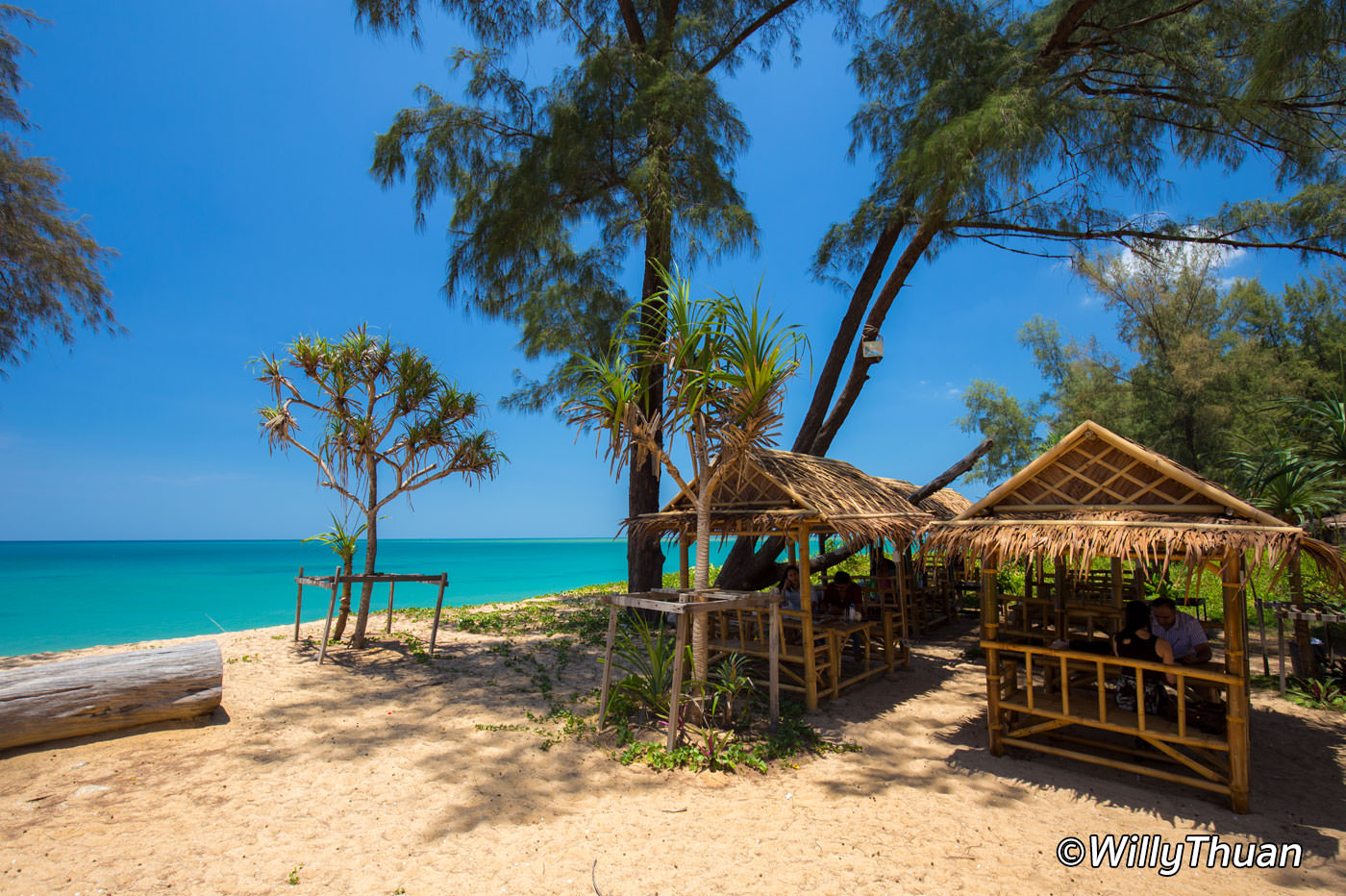 Sai Kaew Beach Map
What's around?