A jellyfish bath in Phuket!
Haad Pak Phra is the last beach you will see when leaving Phuket from the north end, and most people would drive past without ever stopping. But Haad Pak Phra has a little 'Dirty Secret'.
Just before reaching the Sarasin bridge, take the last left street on your left and drive all the way to the end of the street, and you'll find the tiny Haad Pak Phra beach. Nevertheless, it has a superb view of the main land on one side, with some traditional fishing boats in the bay and the Sarasin bridge in the far on the other.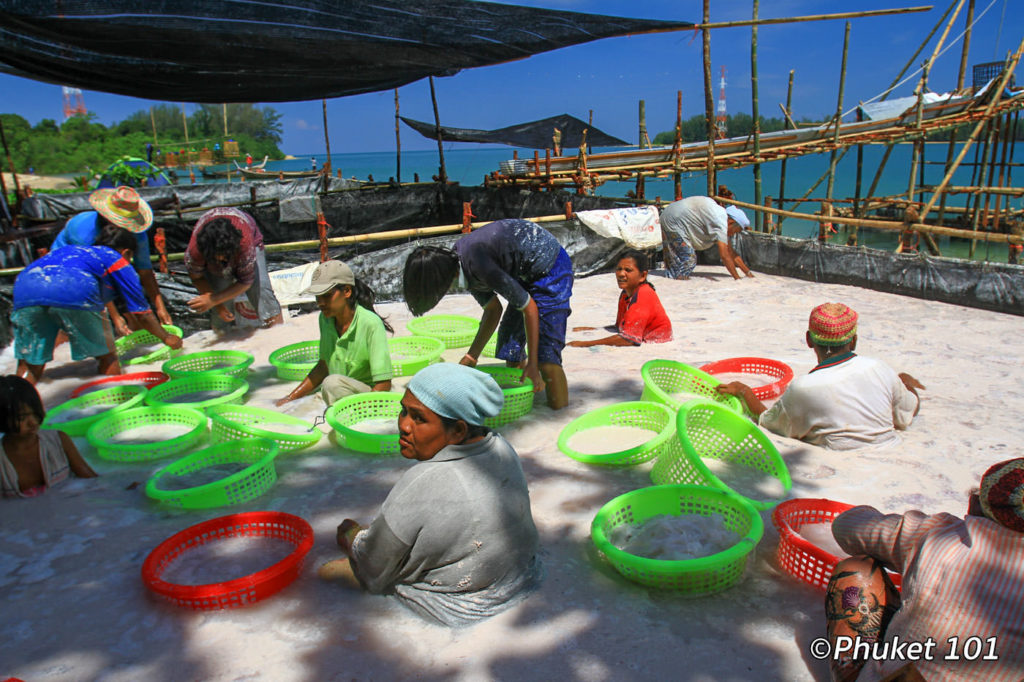 But before that, you will see (and smell) something that might intrigue you. At first it looks like a bunch of fishermen handling their daily catch. A bit smelly, but bearable. Then you might think something is fishy in the way they moved and sit in the middle of the fishes. Once you move closer, it might take you a while to apprehend what is going on… women and kids are sitting and bathing in giant pools of white JELLYFISH, chit-chatting noisily and laughing quite a bit.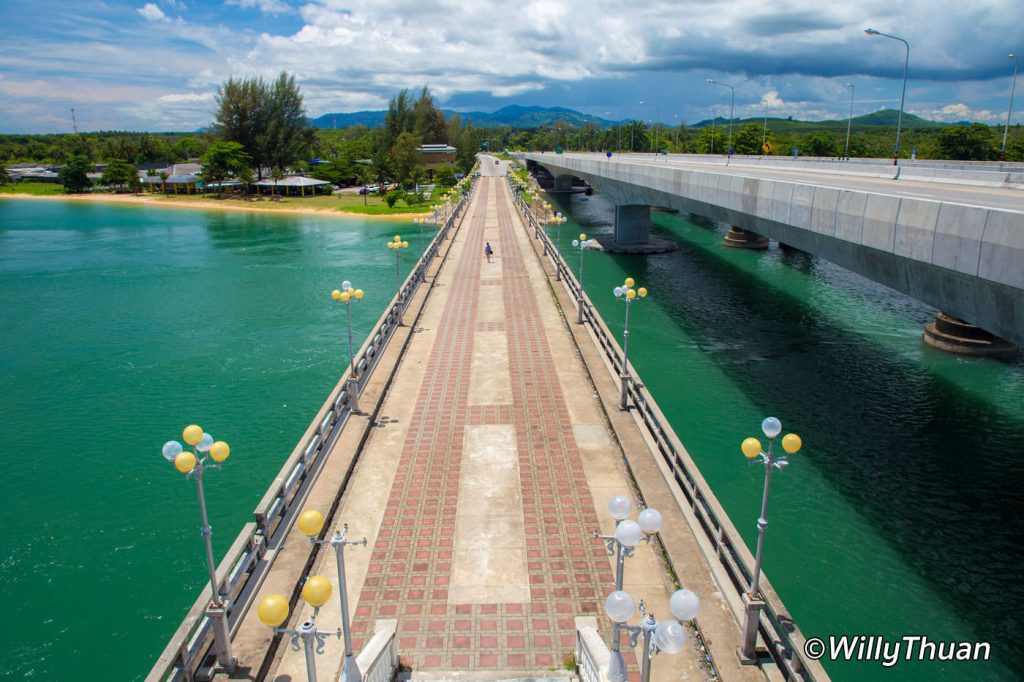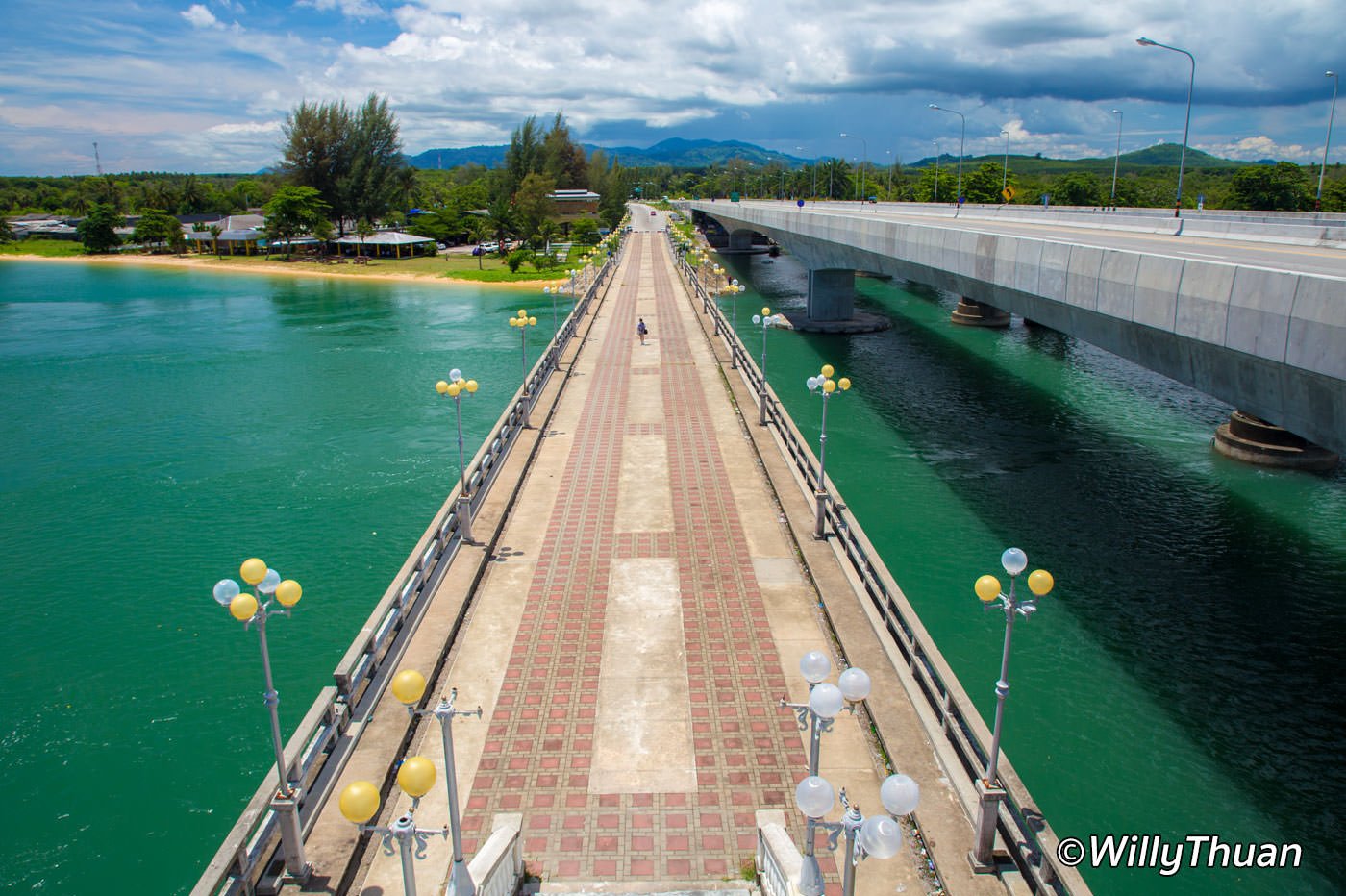 I have seen dried jellyfish before, I even ate some, but it wasn't good enough to convince me to order a second serving. Past the first shock, we learned that these tons of jellyfish were washed, marinated and dried, then sent to the huge Mahachai Market near Bangkok. Kind of gross. However, it was fun to see how the kids played and laughed at something that would definitely make you scream if you had to dip in it!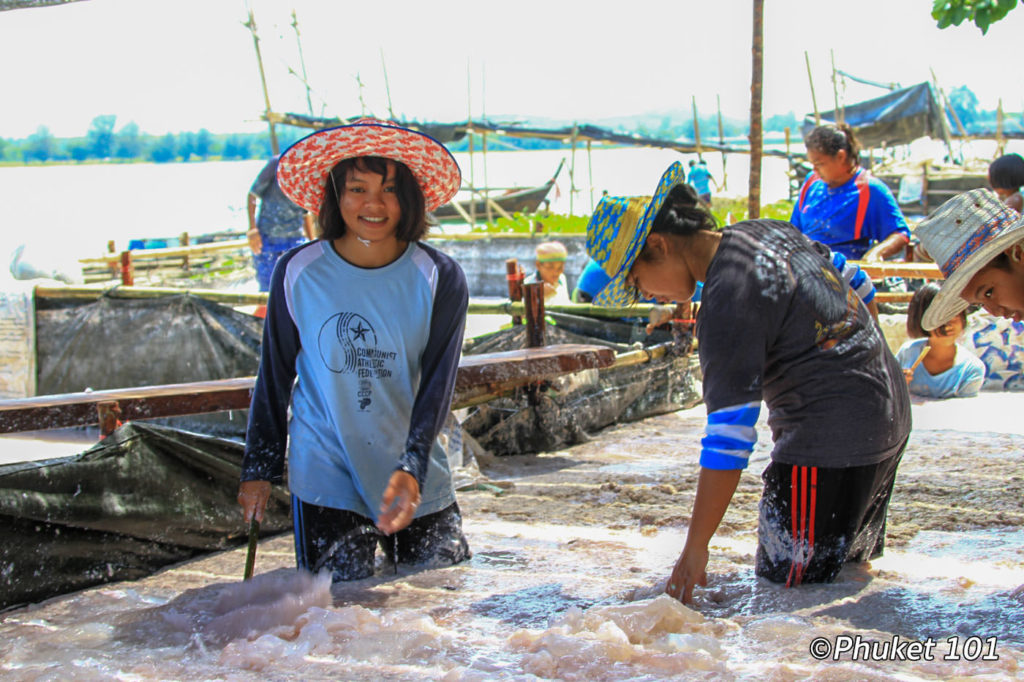 Once done with the bizarre food scene, cross the bridge for some dry seafood shopping; maybe the pools of jellyfish will open your appetite. Just past the bridge, you'll see a line of tiny shops selling a wide range of dried fish, shrimp paste, pineapple, but oddly, no jellyfish!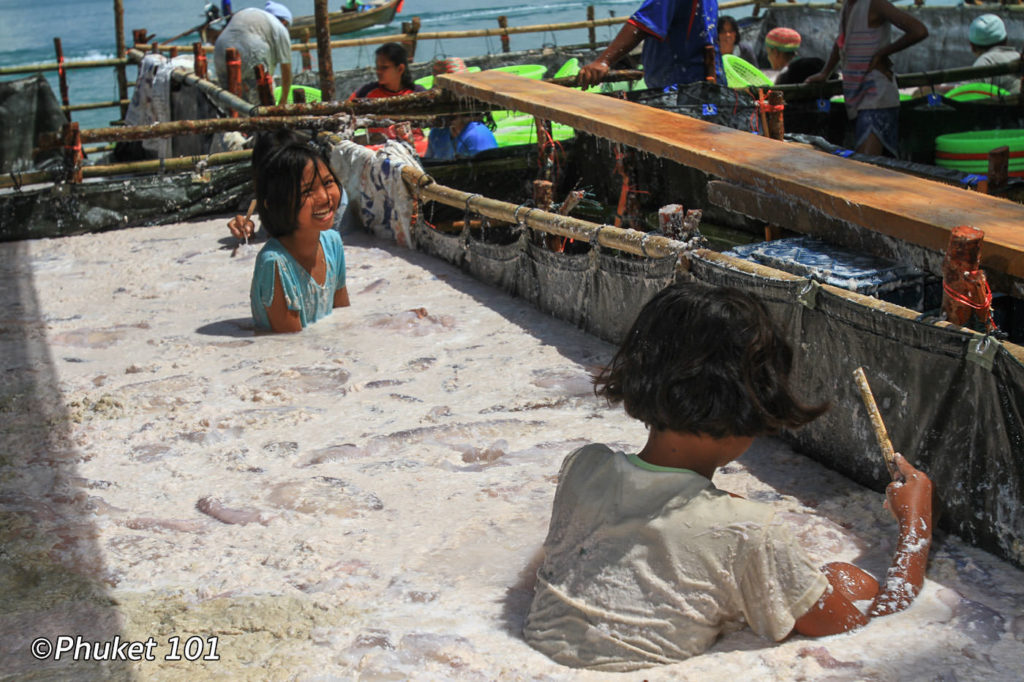 One of the specialities on display is a weird crustacean called 'Poo Chakachan'… a large ugly looking red crab that tastes rather strong, so strong that not many Thai people like it. If you are still hungry after that, stop at Tanoon Seafood or at Rimpan Seafood, an excellent seafood restaurant with a beautiful setting. You also can keep driving for lunch on the beach at Haad Sai Kaew Beach.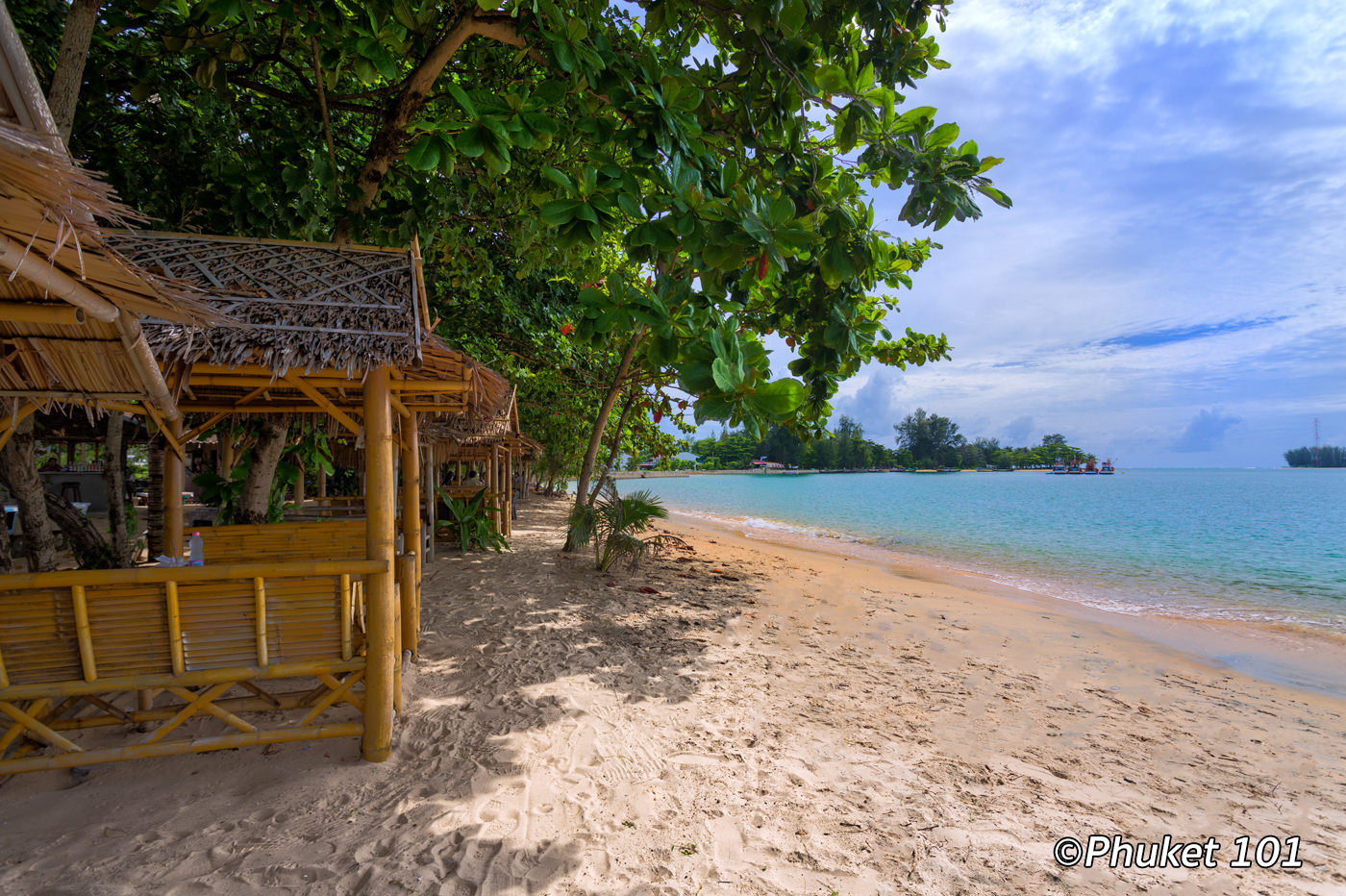 ---
More photos of Pak Phra Beach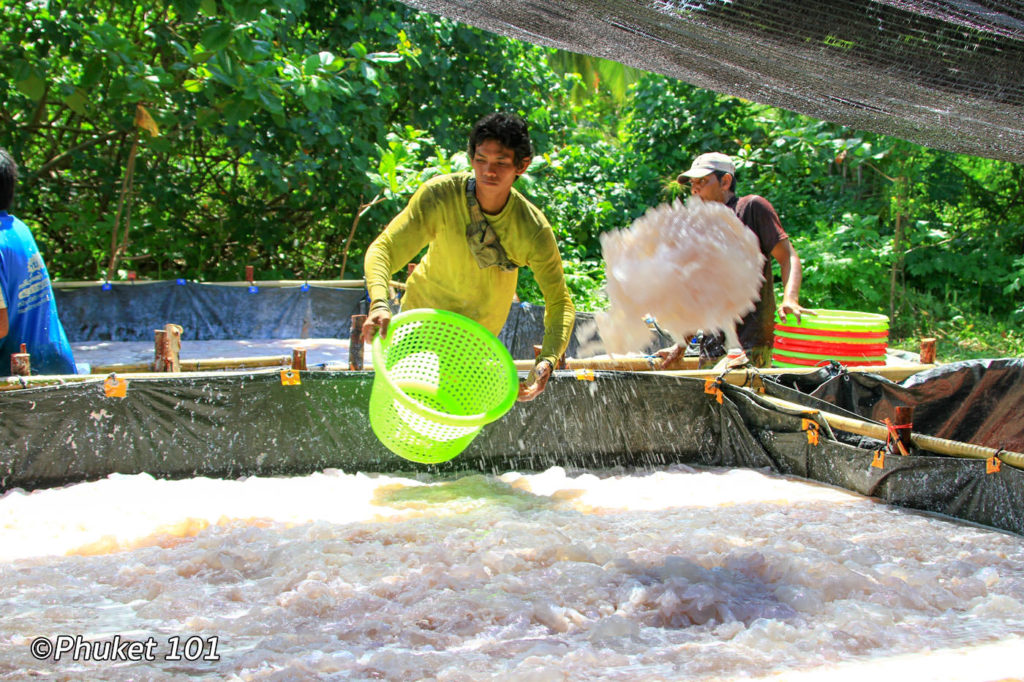 ---
Map of Pak Phra Beach
---
---