Naithon Beach
Naithon Beach is one of these little known beaches on the west coast of Phuket, far from the crowded areas such as Patong Beach or Kata Beach. People coming here are searching for a peaceful place with just enough facilities and hotels not to feel too remote. Phuket being such a small island you always can rent a car and drive to Patong for a fun night out or further south for a discovery day.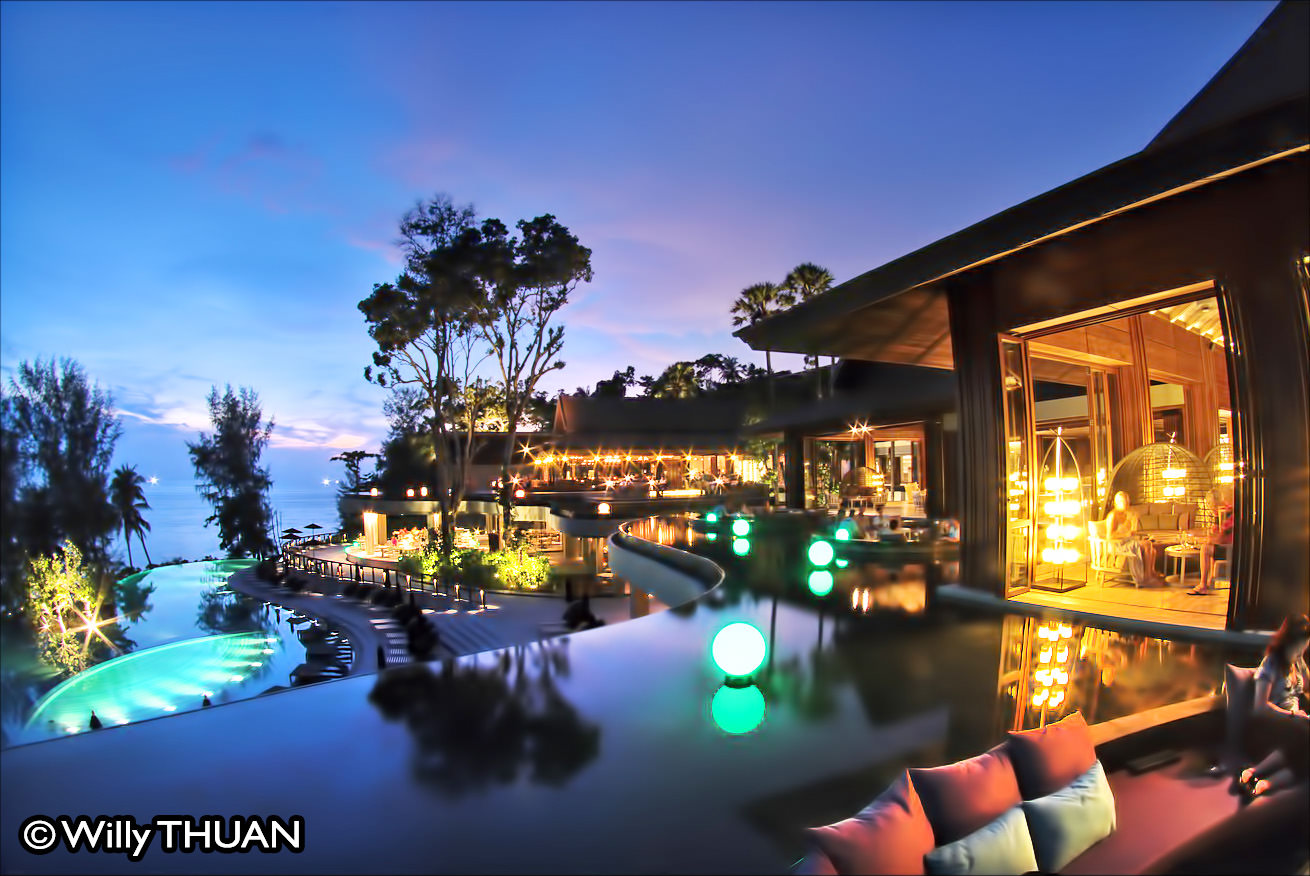 The beach is an amazing long and wide strip well shaded by tall trees and divided in two by a small rock formation. Walk beyond these rocks to reach a more private area of Naithon. The sand is smooth and swimming is great during high season. Loungers, umbrellas and drinks are available as well as several small restaurants. Some of them start to look trendy, a sign of increasing popularity and already new hotels are such as Pullman Arcadia Naithon.
No jetskis or parasailing in sight yet, only few long tails boats bobbing here and there and beach vendors are still discreet. Parking your car is easy in the shade of trees anywhere along the beach. Across the road are few more bars, restaurants, a mini mart and even a tailor and a dive shop.
This is definitely a high season kind of beach, it looks and feels quite abandoned during low season and swimming is not recommended (July to November)
How to Get to Nai Thon Beach:
The easiest way to reach there is to drive to the airport and turn left at the T intersection just before reaching it, then drive few kilometers and turn right at the signs pointing to 'Andaman White Beach Resort' and Trisara Phuket Resort. The closest beach, not to miss, is the secret Banana Beach, just 3 kilometers away.
Naithon Beach Location Map