What to Do in Naithon Beach?
Naithon Beach is one of these little-known beaches on the west coast of Phuket, far from crowded areas such as Patong Beach or Kata Beach. People chose to stay here to find a peaceful village with just enough restaurants and hotels not to feel too remote but still all the necessary facilities you need for a great holiday. Phuket being such a small island, you always can rent a car and drive to Patong for a fun night out or further south for a discovery day.
Naithon Beach Video 2021
The beach is an amazingly long and wide strip, well shaded by tall trees and divided in two by a small rock formation. Walk beyond these rocks to reach an even more private area of Naithon. The sand is smooth, and swimming is excellent during the high season. Loungers, umbrellas and drinks are available, as well as a small restaurant at the very south of Naithon. Naithon is one of the best beaches in Phuket.
There used to be more restaurants on the beach, but they are now gone. You can find quite a few sweet spots to enjoy good Thai food just across the street anyway.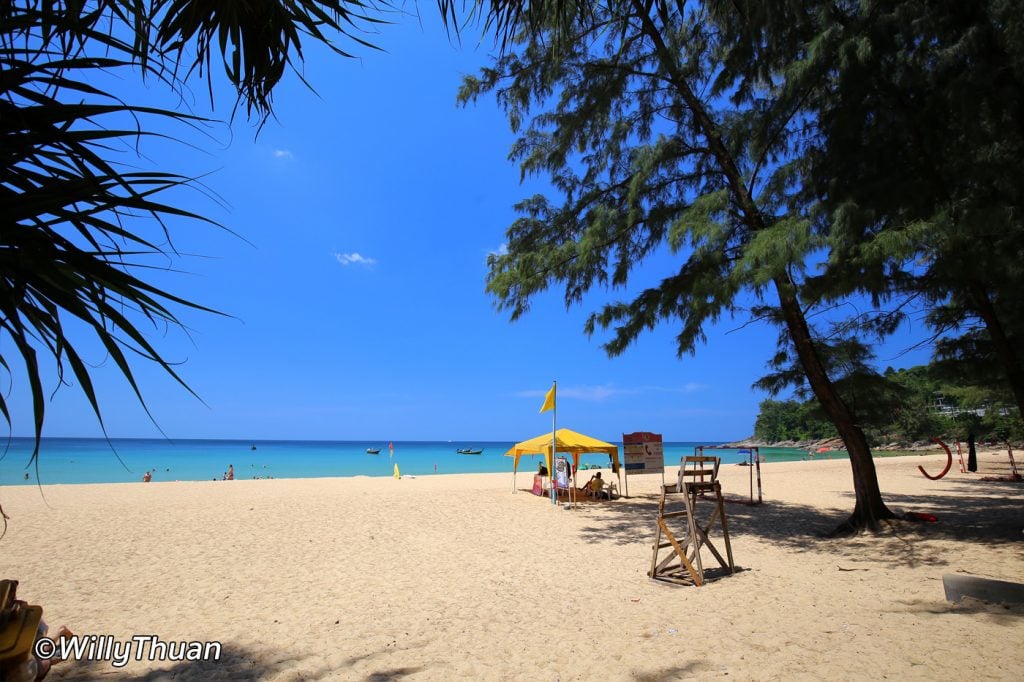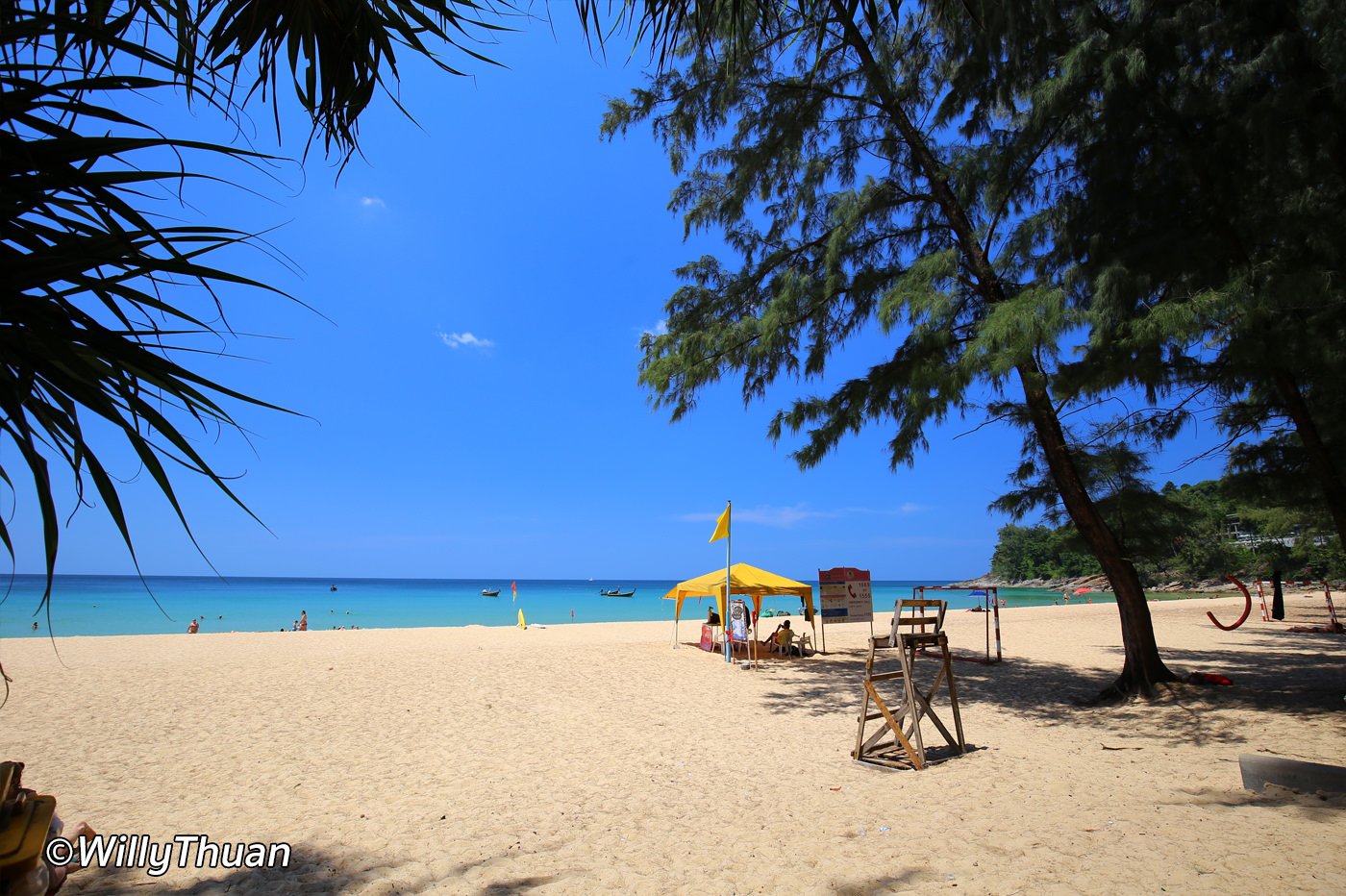 ---
What to Do on Naithon Beach
No jet skis or parasailing in sight yet, only a few longtails boats bobbing here and there and beach vendors are still discreet. Parking your car is relatively easy in the shade of trees anywhere along the beach. Across the road are bars, restaurants, a mini-mart and even a tailor and a dive shop.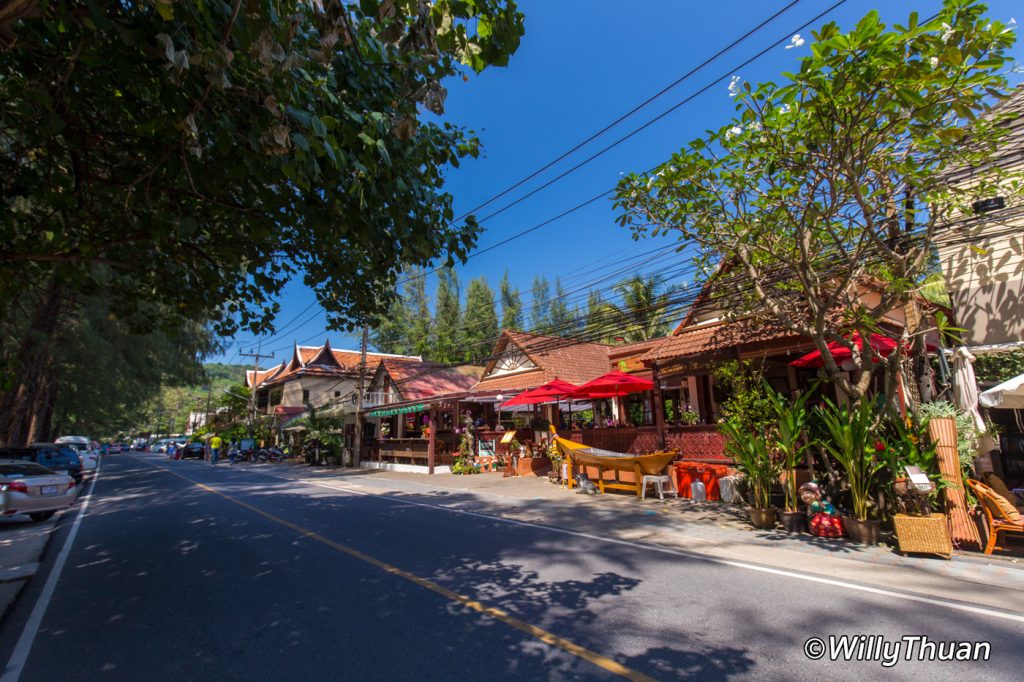 ---
Stairway to Heaven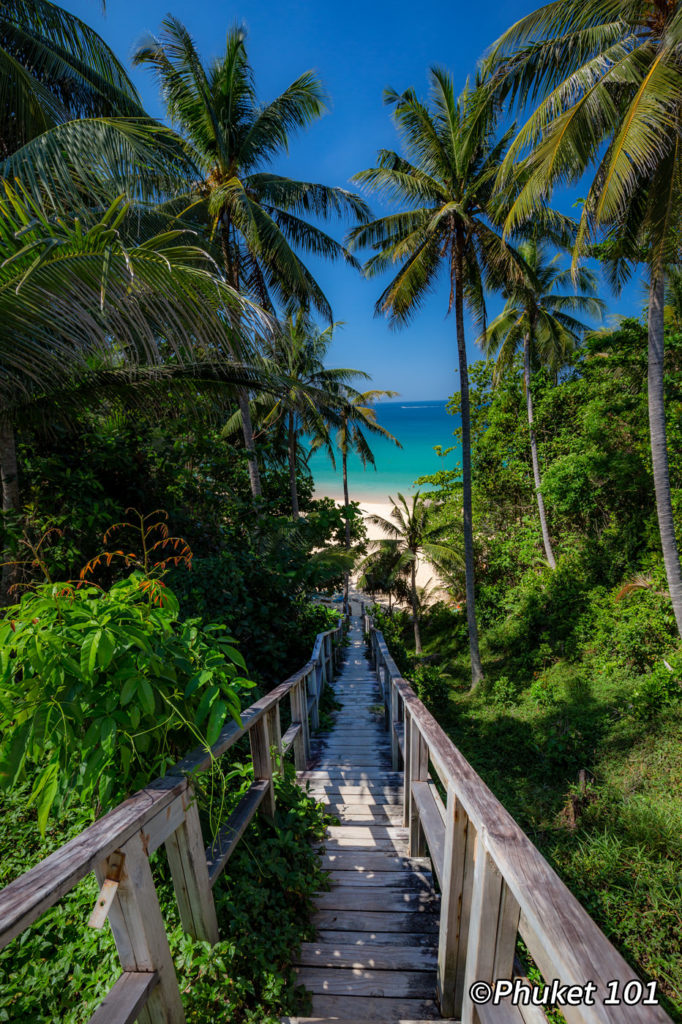 These partly hidden wooden staircases have been around for a long time but as usual, people would drive by too fast to even notice them. They go down all the way from the road to the beach, but their condition is degrading soi enjoy them while they still stand! Note that the condition beach below varies with seasons. During the low season, a lot of debris can be brought in by the strong tides.
---
---
The Beach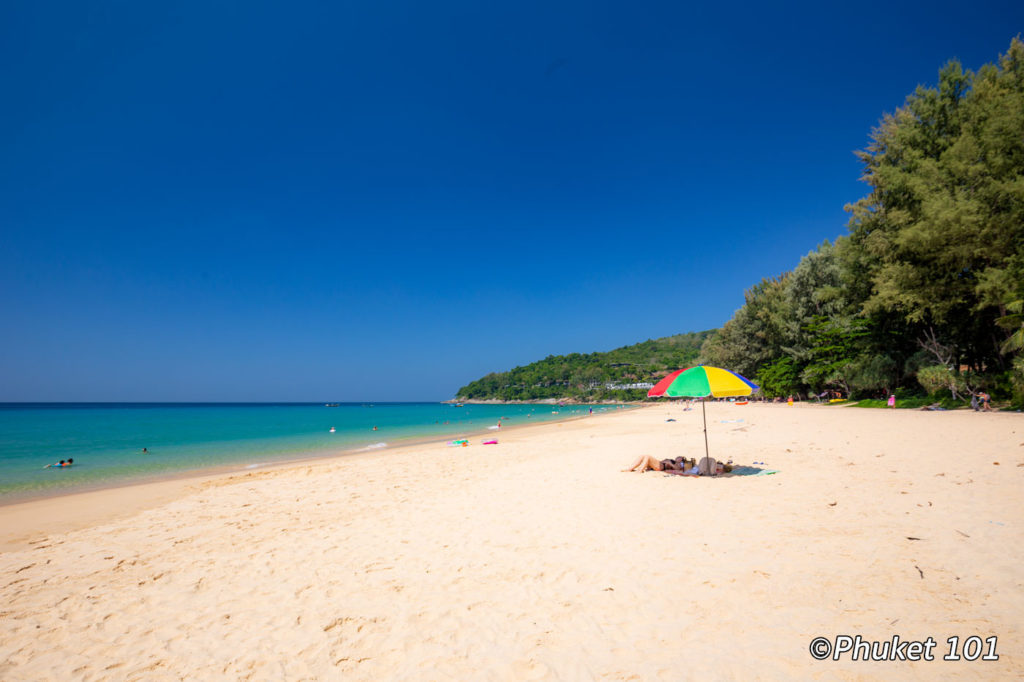 Naithon is one of Phuket incredible beach during the high season, but it may look a little abandoned during the low season. Just remember that swimming is not recommended (July to November).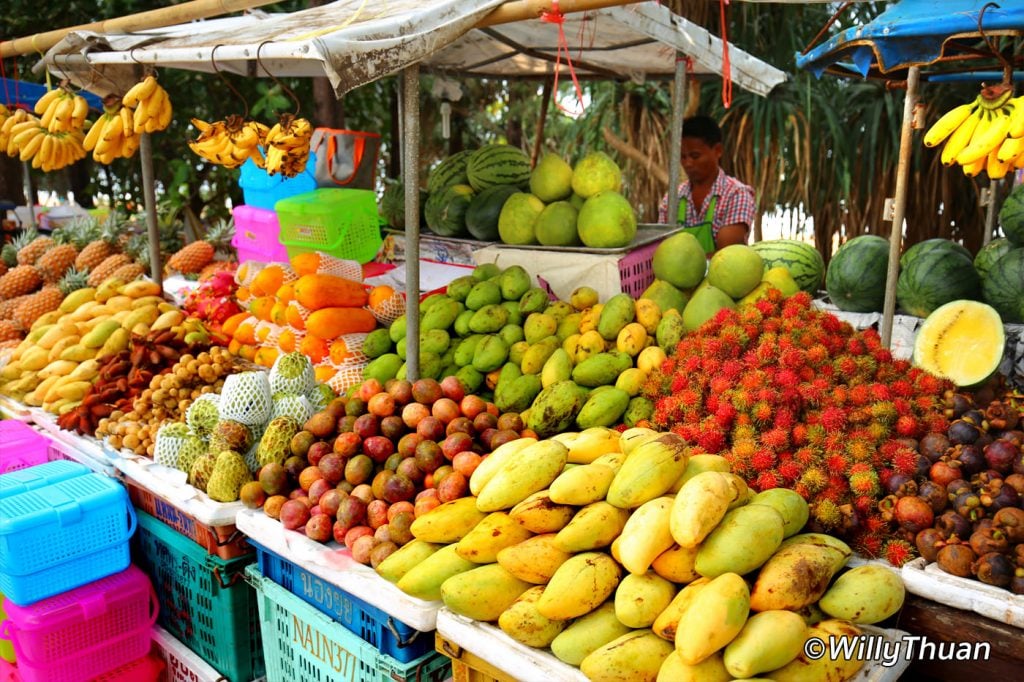 Naithon has the rare charm of a small seaside town not yet invaded by tourism during the high season. Enjoy it while it lasts because things tend to change fast!
---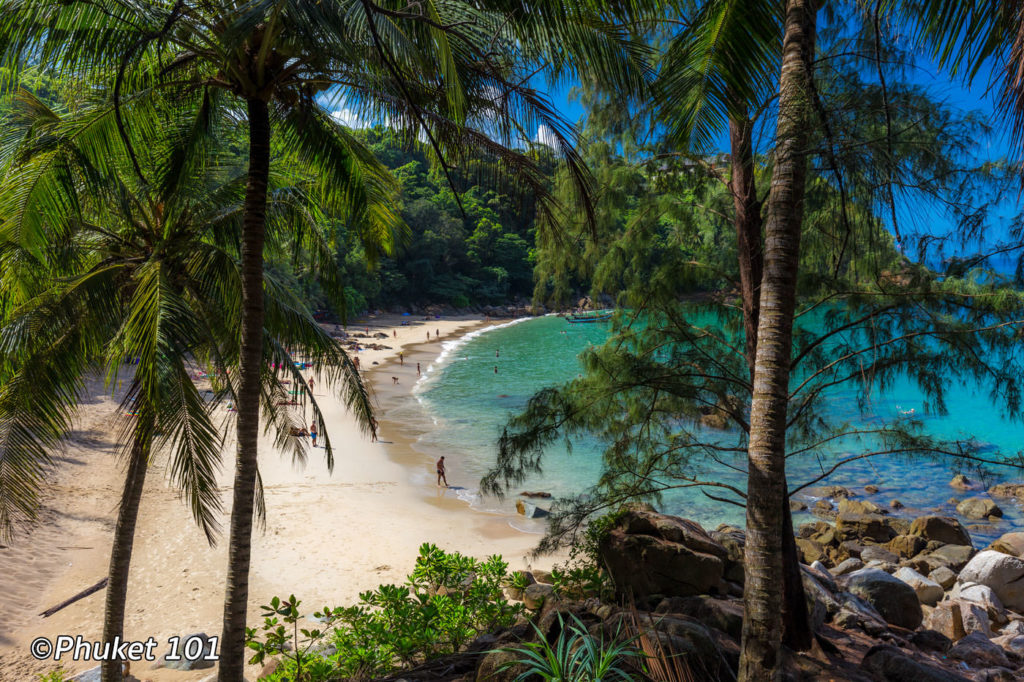 Banana Beach is a little hidden cove hiding from the crowd, not far from Naithon. It has remained relatively quiet because it is far from the main roads and a bit challenging to find and access, and most tourists are quite lazy when going to the beach requires an effort. The beach is beautiful, with tall coconut trees all along the soft white sand and clear blue water. There is a local restaurant during the high season.
---
---
Naithon Noi is a little heavenly beach, only accessible to the Andaman White Beach Resort guests.
---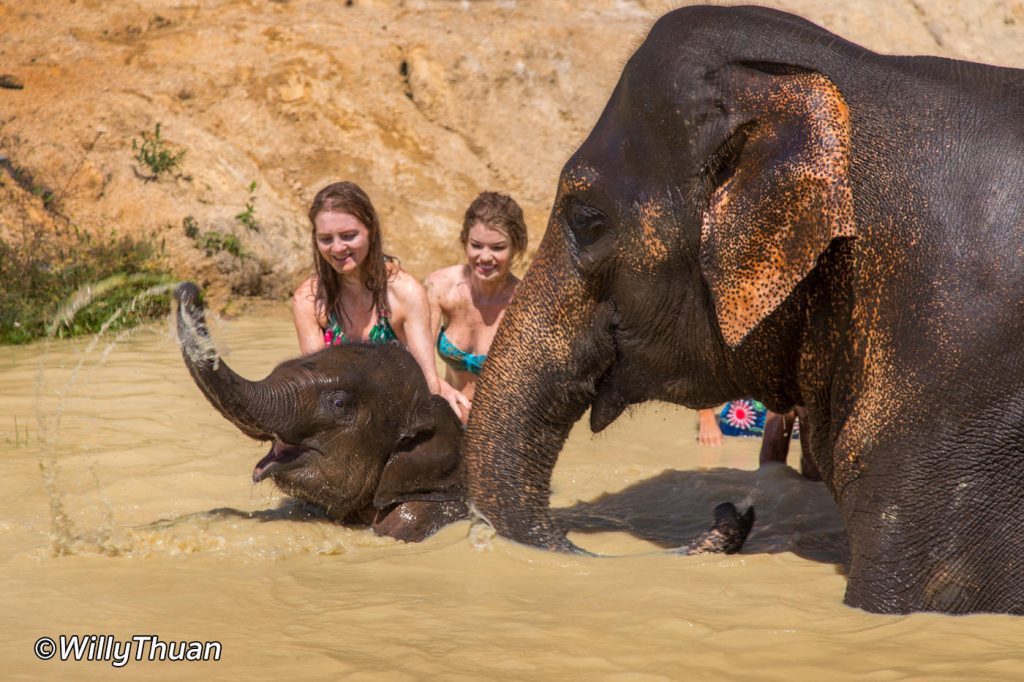 Naithon Beach is also where you can find the Phuket Elephant Jungle Sanctuary. A place where you can feed the animals, bathe them and even scrub them.
---
Where to Eat on Naithon
There are quite a few restaurants along the beach road of Naithon, plus two nice spots by the beach: Drift Beach Club and the casual Inthanin Naithon Restaurant.
Drift Beach Club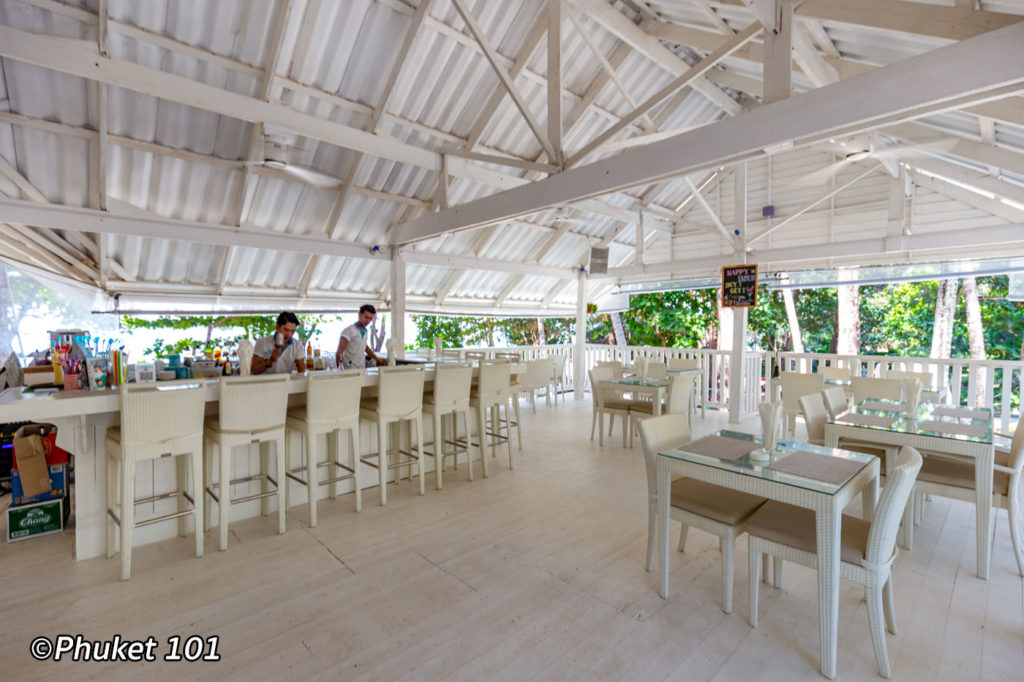 Temporarily closed
---
---
Inthanin Naithon
---
Shameena Restaurant
---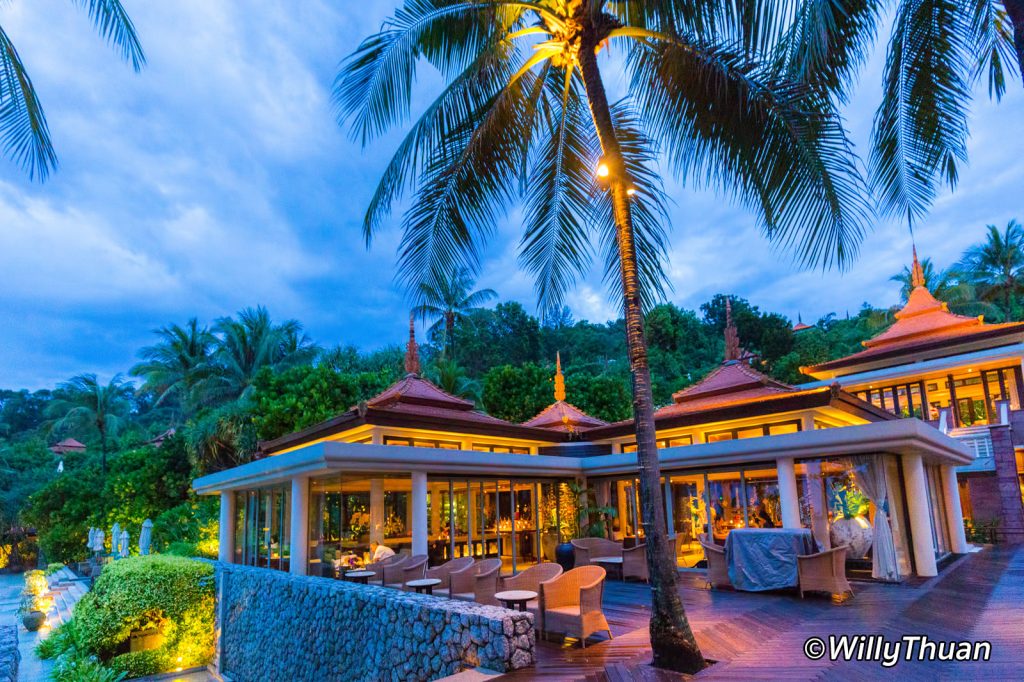 Pru Restaurant at Trisara Phuket has become the first and only restaurant to receive a star from the new Michelin Guide. Michelin only arrived in Phuket in 2018, with much-anticipated nominations. While many restaurants around the island received BIBs and Plates from the Michelin Guide, being the only one with a star means a lot and raises the customers' expectations quite a lot.
---
Where to Stay on Naithon
There are quite a few small, affordable hotels all along the beach, and you only have to cross the street to reach the sand. If you want something more sophisticated with unique villas, great restaurants and a fantastic view, have a look at the popular Pullman Arcadia Naithon.
Pullman Phuket Arcadia Naithon is a superb resort located on the still peaceful Naithon beach, a surprisingly beautiful beach away from any main road on the upper west coast of Phuket. The hotel is far from the usual crowds but not isolated and near a less known local life, making it an exciting starting point to enjoy what Phuket has to offer if you are not a party goer.
---
---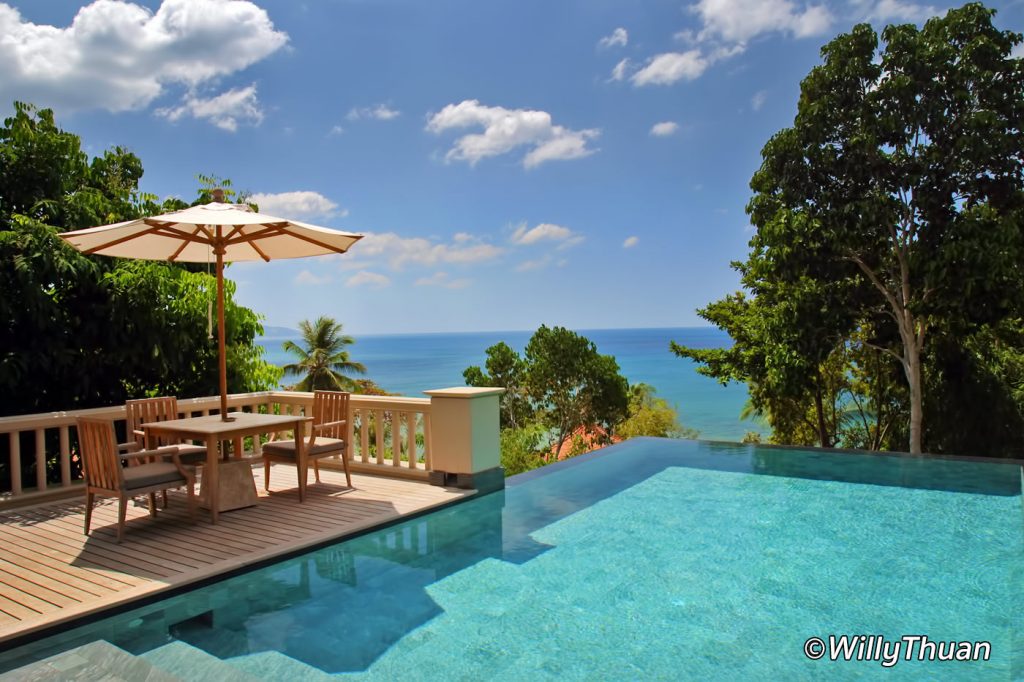 If you can afford it, Trisara Phuket is one of the most exclusive resorts on the island and with a 1 Star Michelin restaurant, it comes at a staggering price.
---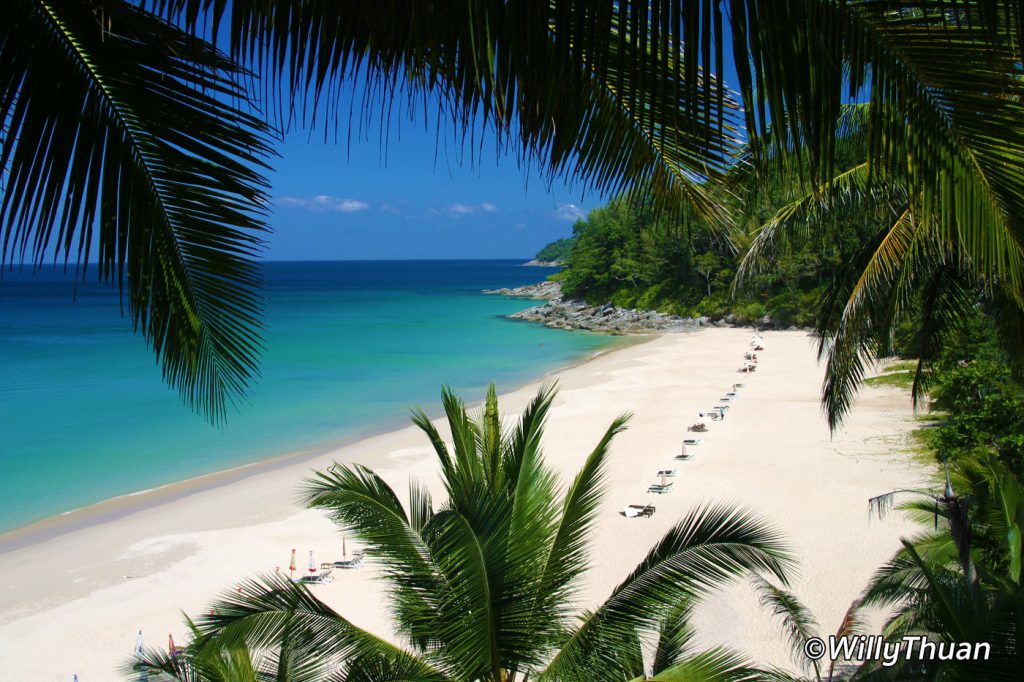 A little further south, you will reach the Andaman White Beach Club on the private Naithon Noi Beach, one of the most beautiful spots in Phuket.
---
How to Get to Naithon Beach
The easiest way to reach there is to drive to the airport and turn left at the T intersection just before entering it, then drive few kilometres and turn right at the signs pointing to 'Andaman White Beach Resort' and Trisara Phuket Resort. The closest beach not to miss is the hidden Banana Beach, just 3 kilometres away.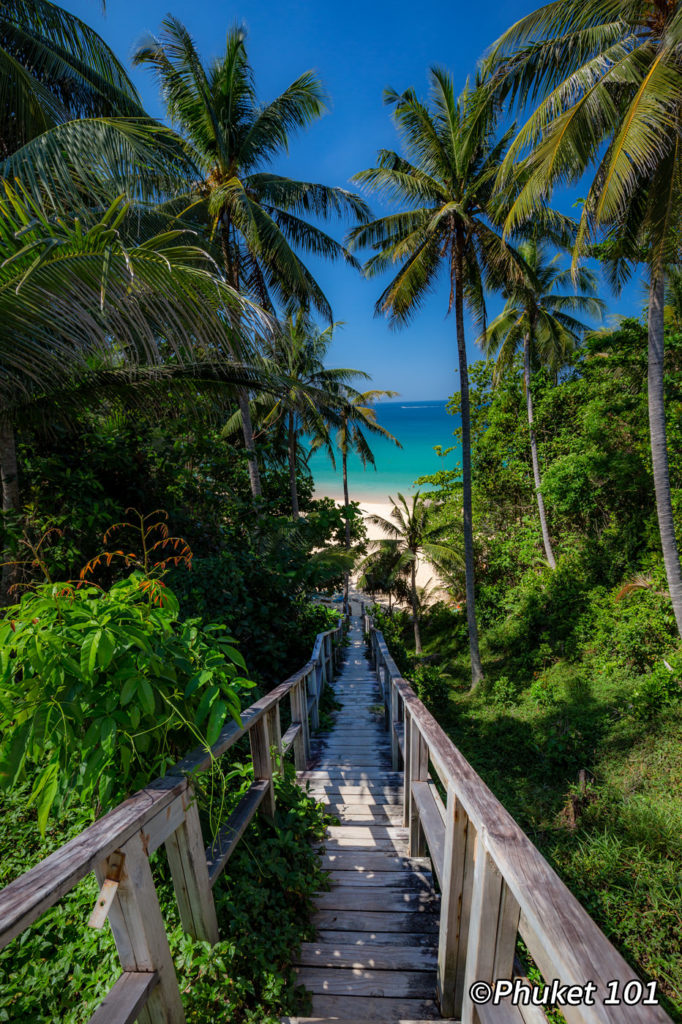 ---
Naithon Beach Photos
---
Where is Naithon Beach?
---
---
FAQs about Naithon Beach