How to Get to The Private Naithon Noi Beach
Naithon Noi Beach in one of the few 'private beaches of Phuket' as well as one of the most beautiful. Located near Phuket International airport on the west coast of the island, Naithon Noi Beach is often called 'Andaman White Beach', from the name of the resort that occupies the entire land around it. The real name is Naithon Noi Beach, which means 'Small Naithon Beach' by reference to the larger Naithon Beach, a public beach located just next to it.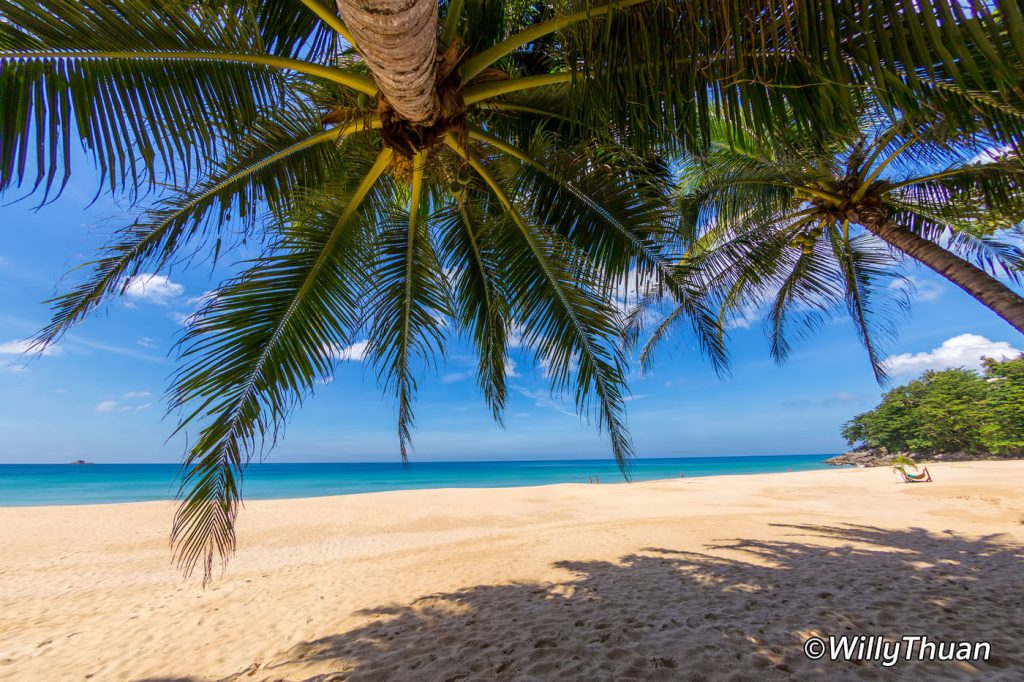 Naithon Noi Beach is simply superb… large and wide, with white powdery sand, incredibly blue clear water and coconuts trees leaning over the beach. This is as close to a perfect tropical paradise as you can dream of.
Surprisingly, this immense beach is only visited by a few people each day. How can such a paradise not be crowded? Is it a private beach? Well… yes and no. This is the irony of Phuket and probably all of Thailand. Private beaches are illegal but if you happen to own the land surrounding it, it ends up almost the same, and that's the privilege of Andaman White Beach Resort. The same situation exists at Le Meridien Phuket, The Surin and a few more.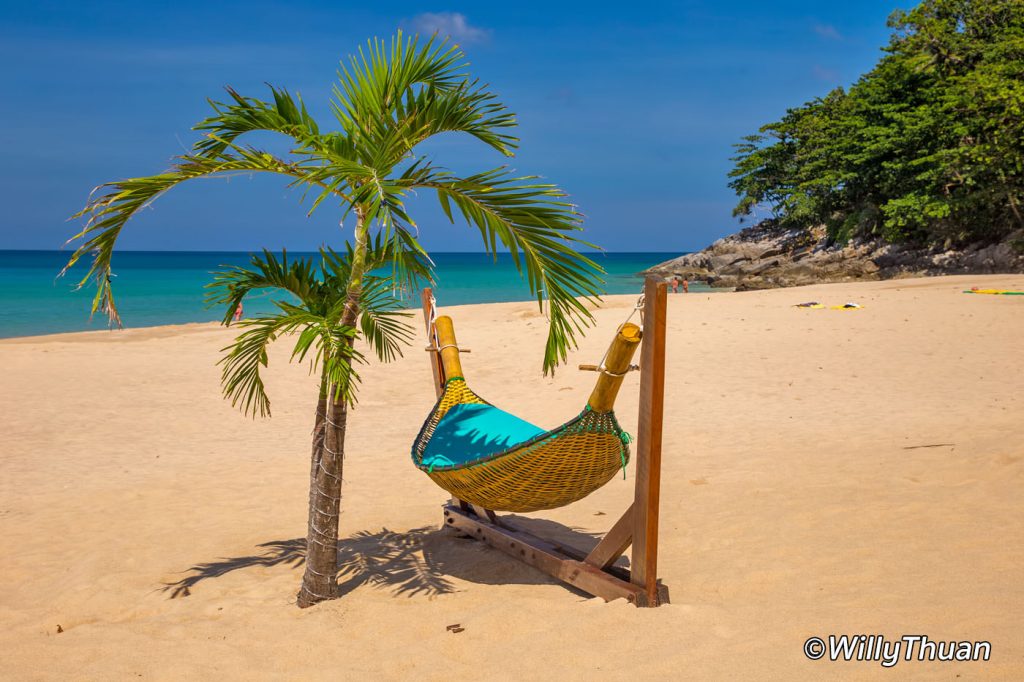 Walking through the land is not allowed and hotels having such privilege are quite protective of it. In a way, that is understandable: imagine if your garden was the only way to reach a popular place and everyone would cross your property all day long! So if you walk to Andaman White Beach reception desk and ask for permission to go to the beach or even to pay for some drinks by the beach (as we use to do), your request will politely be declined.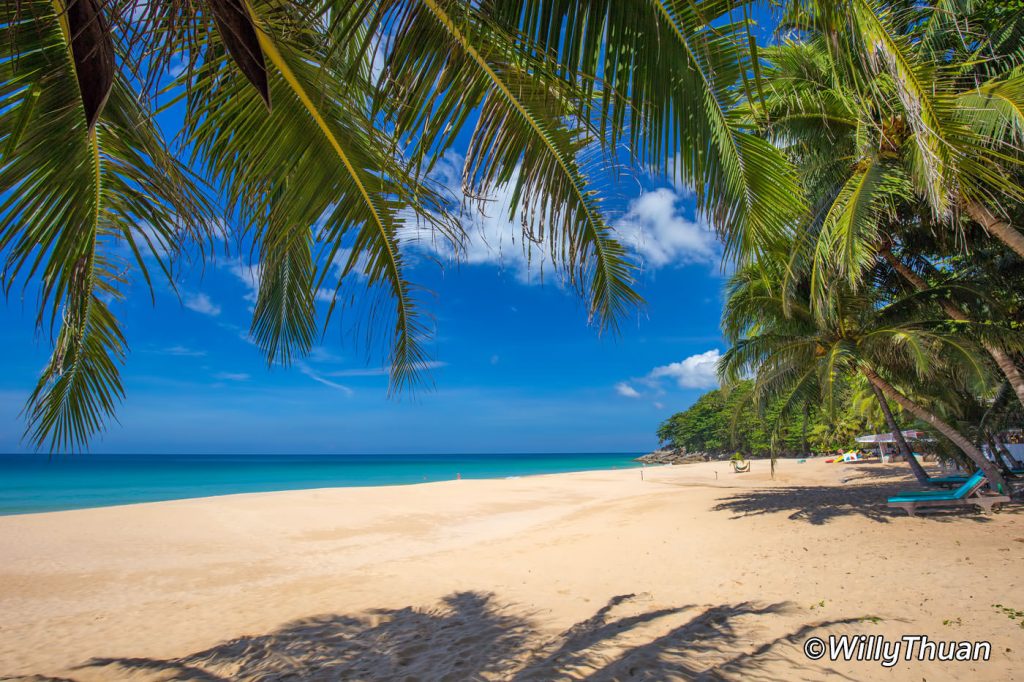 However there is usually an interesting twist: you cannot cross private land to reach the beach, but you can find a different way as the beach itself is public. In the case of Laem Singh, you can come by boat from Surin Beach. In the case of Andaman White Beach (Naithon Noi), there is in fact access. We don't know how long it will last but if you follow us on Instagram then drop us a line we might tell you how we can't spread it too much either.
Note… the beach and the sea are blue and quiet during high season but the sea can be rough at low season.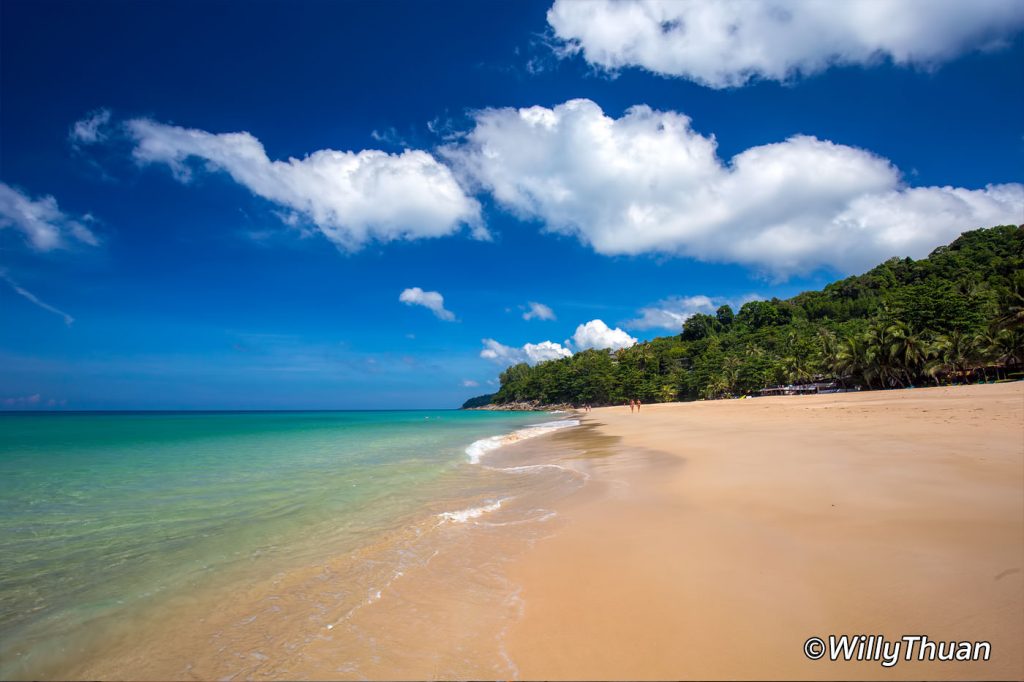 ---
Naithon Beach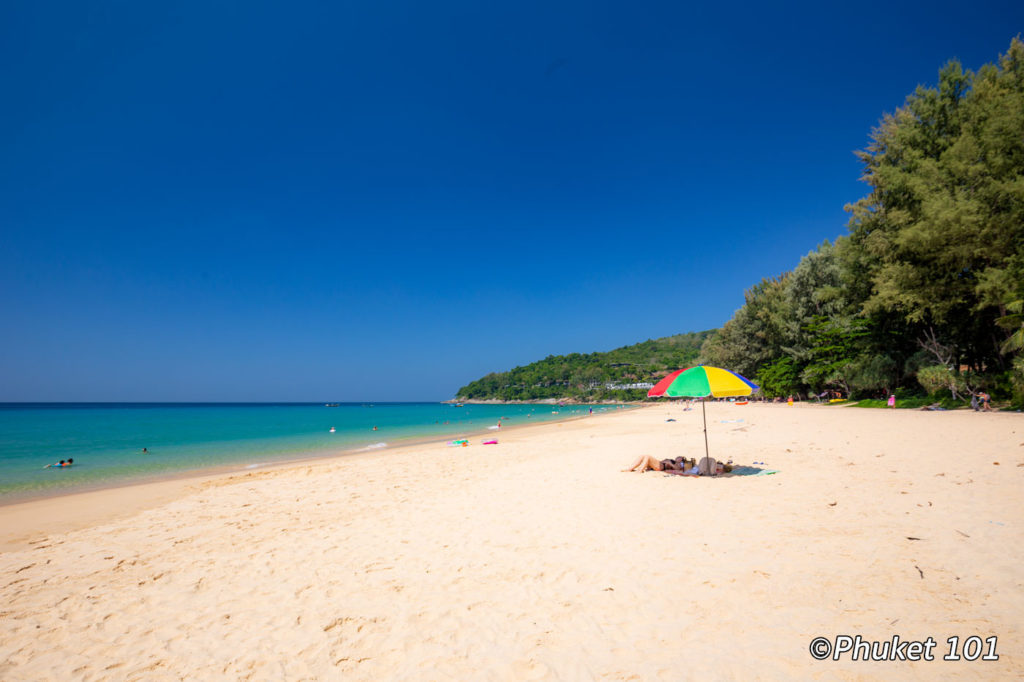 Access to Naithon Noi beach is difficult, sometimes impossible. However, you didn't drive this far not in vain. Drive a little further and stop at the superb and immense Naithon Beach ('Naithon Noi' means 'little Naithon!). This beach is quiet but has restaurants and street food, it is a great and lesser-known spot.
---
Where to Stay on Naithon Noi
---
Andaman White Beach Resort
Andaman White Beach Resort is the only hotel having access to this incredibly beautiful beach, and they make sure that no one else can.
Address: 28/4 Moo 4, Tambon Sakoo, Thalang District, Phuket 83130
Hours: Open 24 hours
Phone: 076 316 300
Factsheet
Range: 4-star
Swimming pools: 1
Distance to the beach: on its own beach
Distance from Patong Beach 26 km (about 45 min drive)
Distance from Phuket Town: 28 km (48 min drive)
Distance to airport: 9 km
Phuket 101 receives 250,000 monthly visitors on average (500,000 pageviews/month).
If you wish to advertise on this space or other options available on Phuket 101, just contact us.
---
Naithon Noi Beach Map
---
---