Le Meridien Phuket Beach Resort is a luxury resort with a unique location in Phuket as it has private access to Karon Noi Beach. This beach is one of the loveliest beaches in Phuket and has the most beautiful sand and amazing blue sea. Only the hotel guests have access; it's not well known by most tourists. The hotel conveniently hides on a green hill just 3 kilometres south of Patong Beach and 3 km north of Karon Beach.
---
How is Le Meridien Phuket Beach Resort?
---
With 470 rooms and suites and an amazing location, Le Meridien Phuket Beach Resort will please all travellers, especially couples and families. The hotel is well designed and with many award-winning outlets, and has some great features, making it one of the best hotels in Phuket.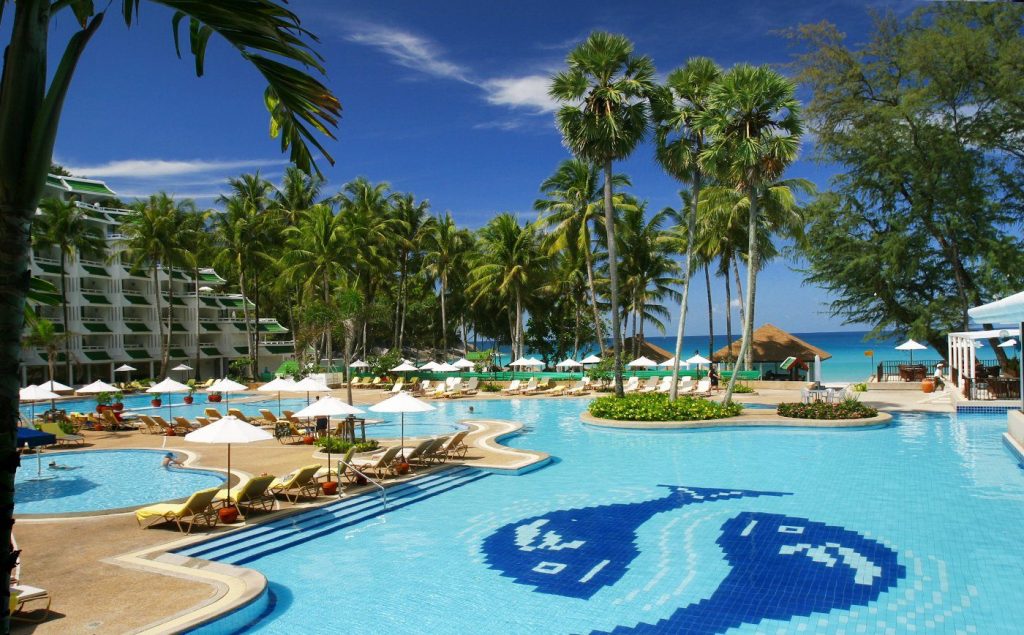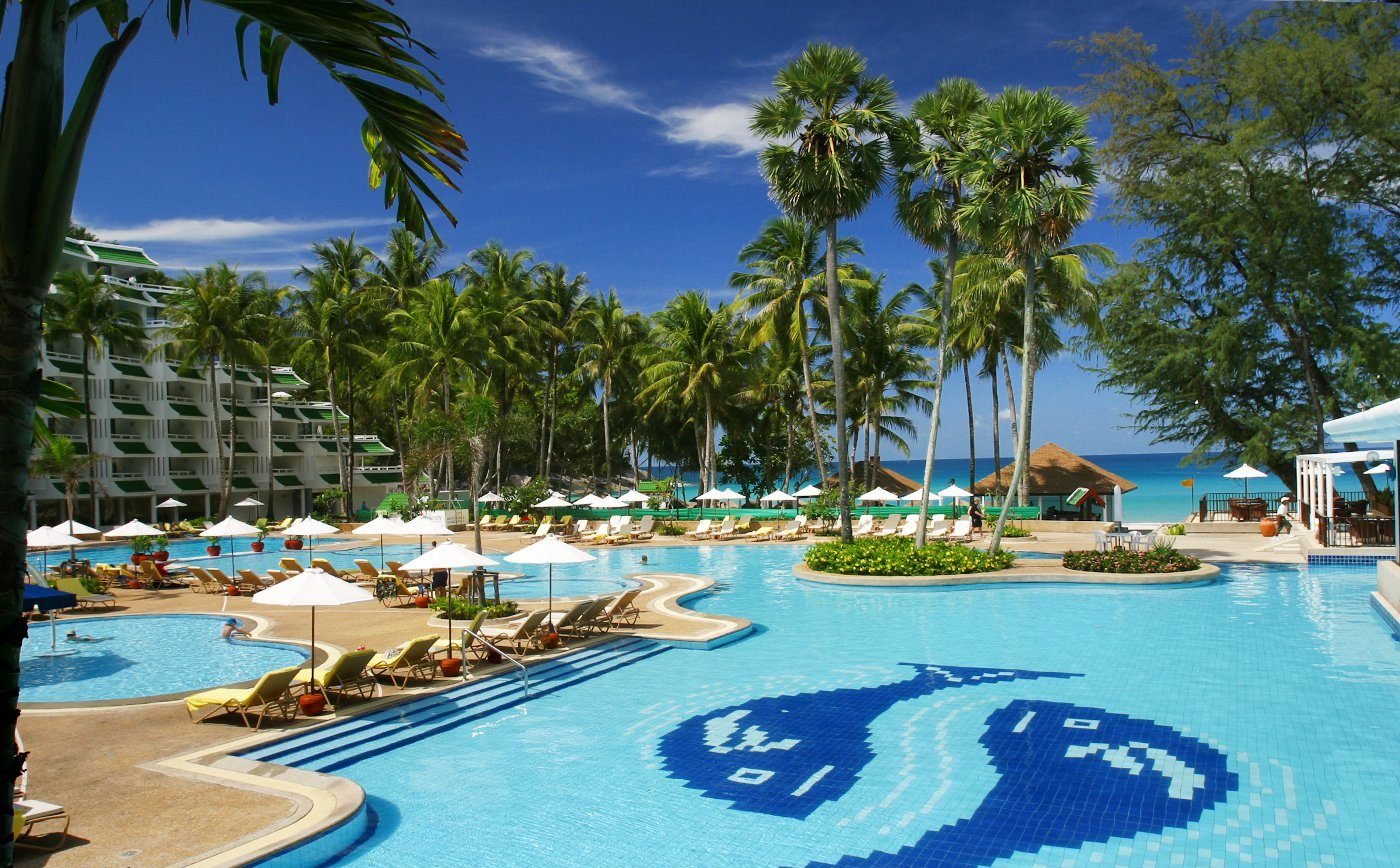 ---
Video of Le Meridien Phuket
Subscribe to our YouTube for more Phuket videos!
---
The Beach
A long, long time ago, Le Meridien Phuket Beach Resort found the hidden Karon Noi, a little paradise tucked between Patong and Karon Beach. The only way to enjoy this beach is to be a hotel guest because while there are no private beaches in Phuket, the hotel owns the entire land around it. Read more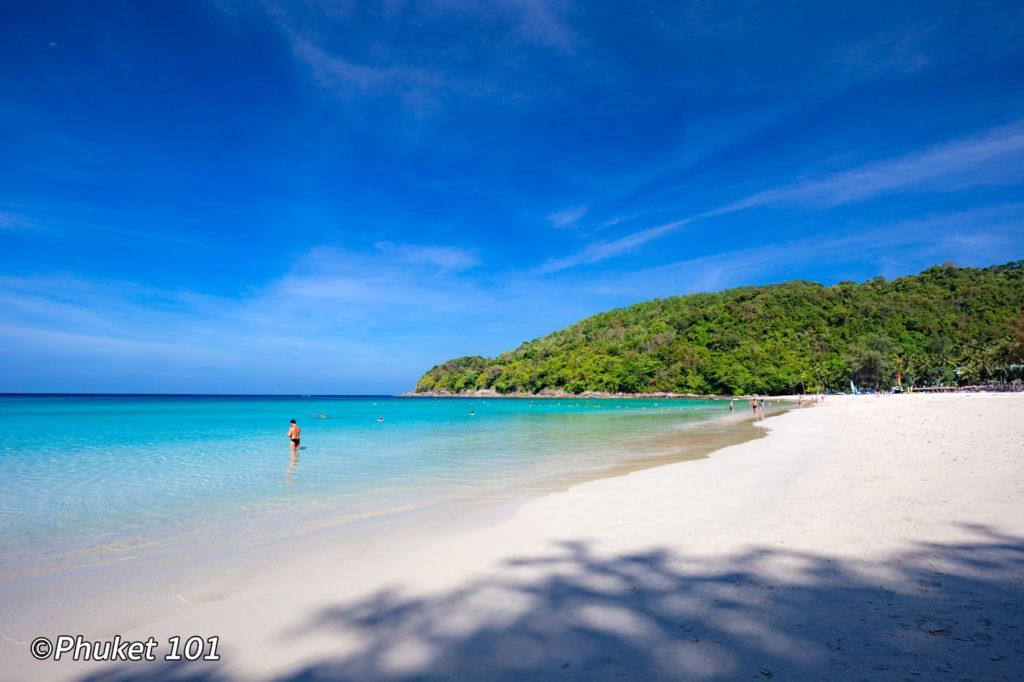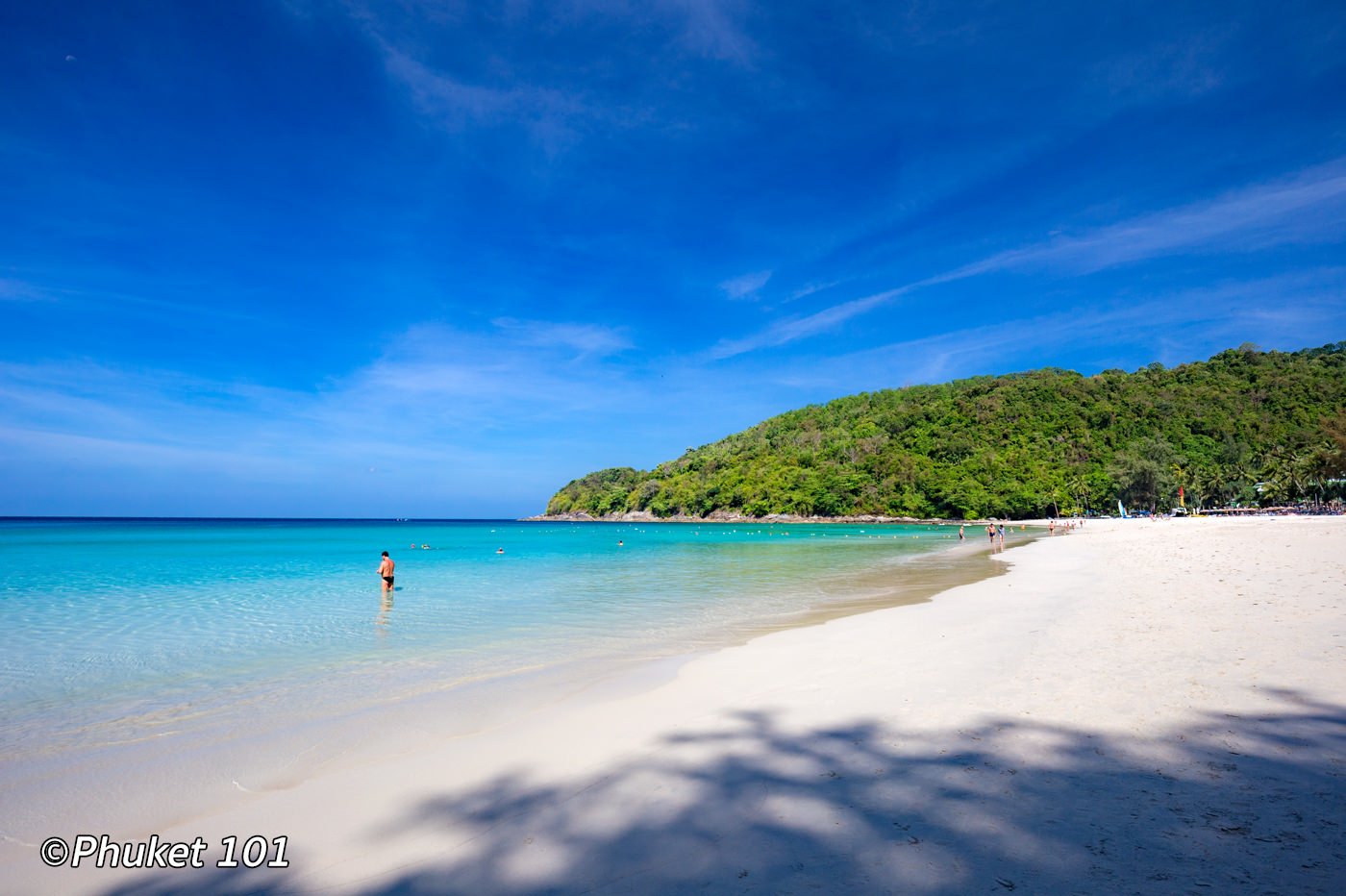 The Rooms
Le Meridien Phuket Beach Resort has 470 rooms and suites divided into 12 room types, and 316 rooms come with fantastic sea views.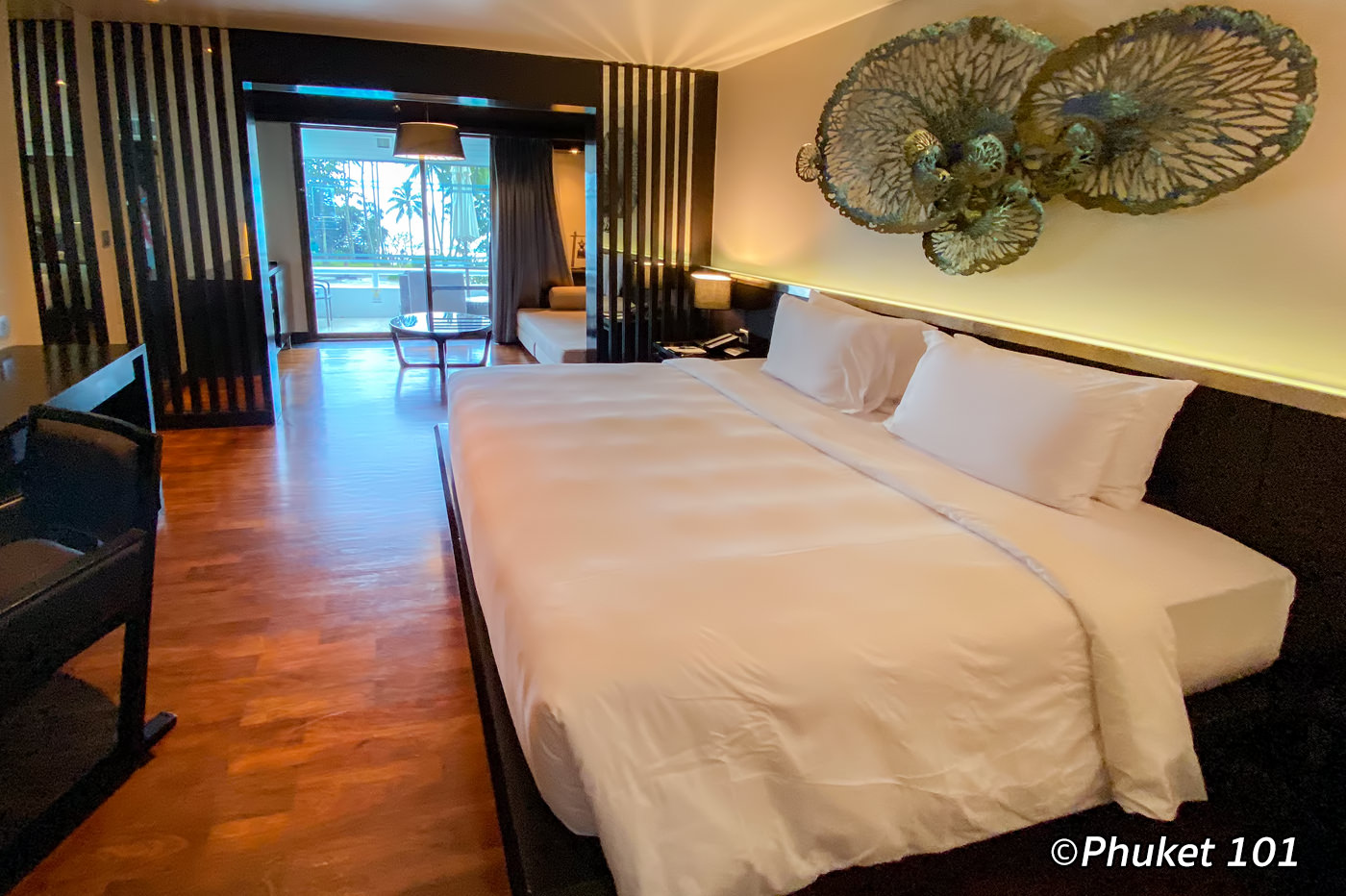 ---
Dining, Restaurants and Bars
There are seven restaurants to choose from, some of which have gained an excellent reputation over the years.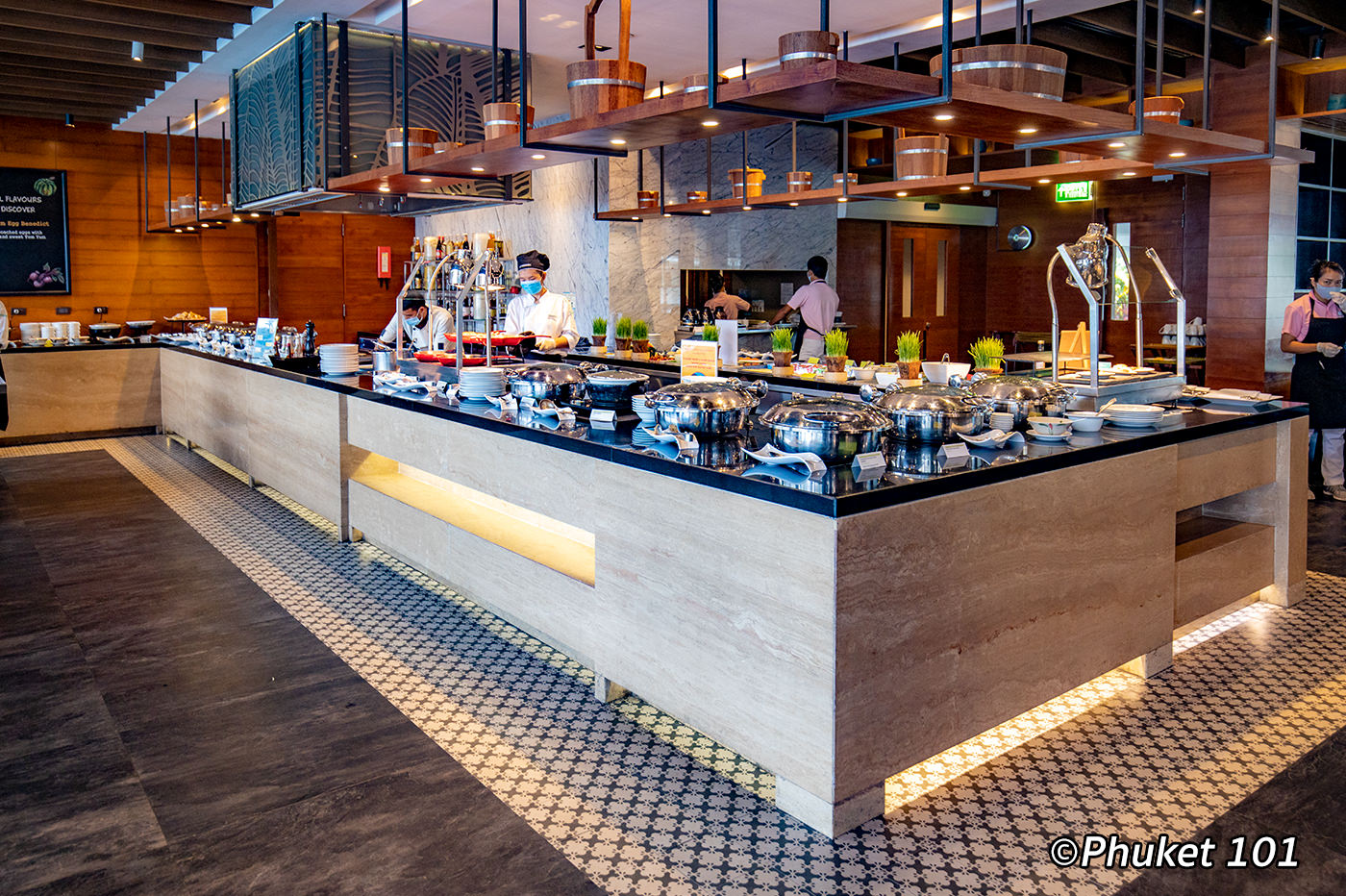 Portofino: an award-winning Italian restaurant
Ariake: serves authentic Japanese cuisine
Wang Warin: specialises in Thai cuisine
Pakarang Restaurant: International buffet-style dining for breakfast and dinner
Tonson Restaurant & Bar: International lunch, dinner and cocktails by the pool and the beach
La Fiamma: beach restaurant serving Italian pizza for lunch
Beach Barbecue: grilled meats, and seafood on the beach, are probably the best way to enjoy your holiday with a perfect tropical background.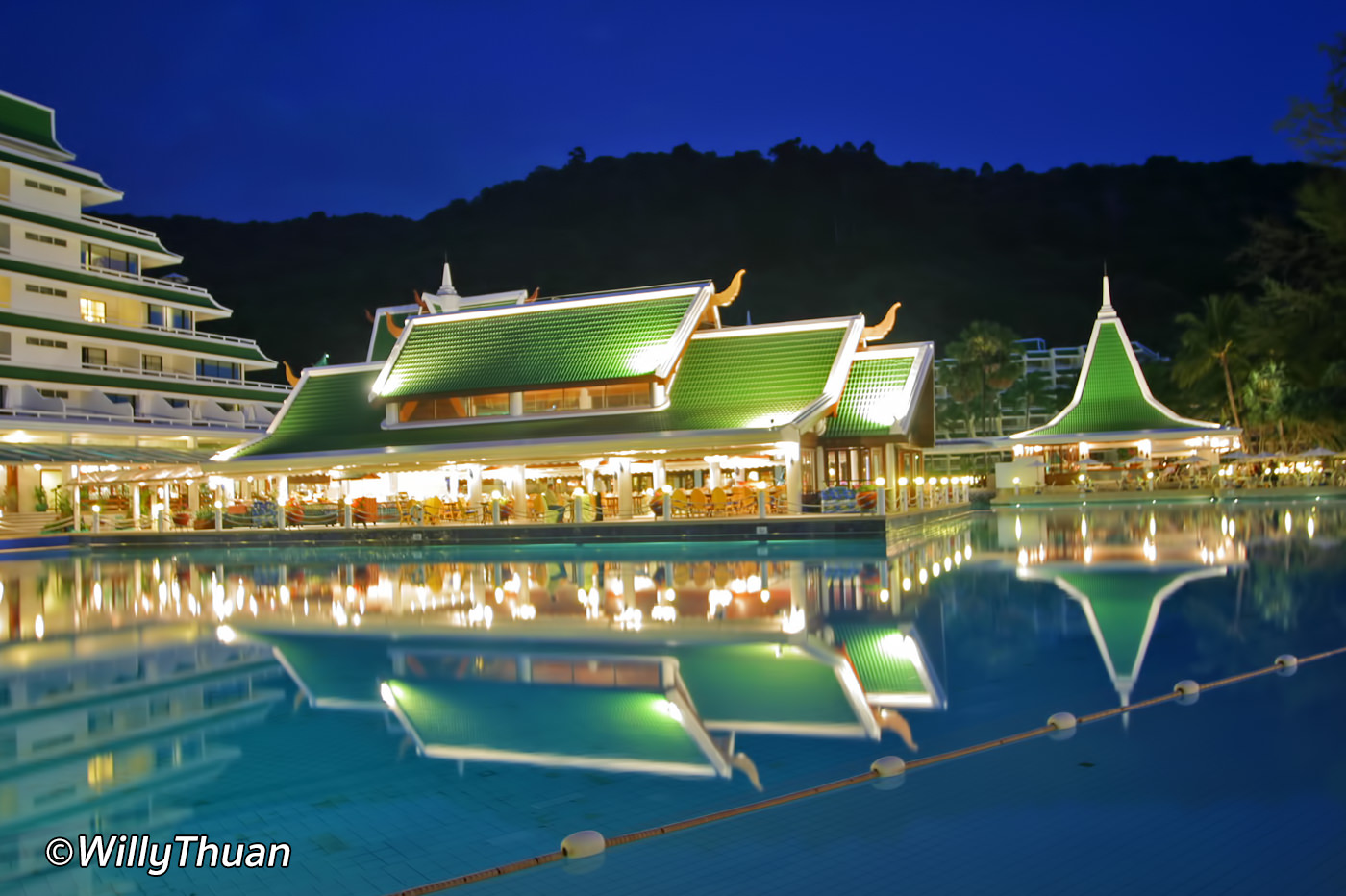 Relax beach bar is the perfect place to end the day right on the beach in front of the hotel, with background music played softer than in other beach clubs in Phuket. The venue hosts occasional dinners and buffet and promotional cocktail specialities. Outside guests are welcome to the beach club. Read more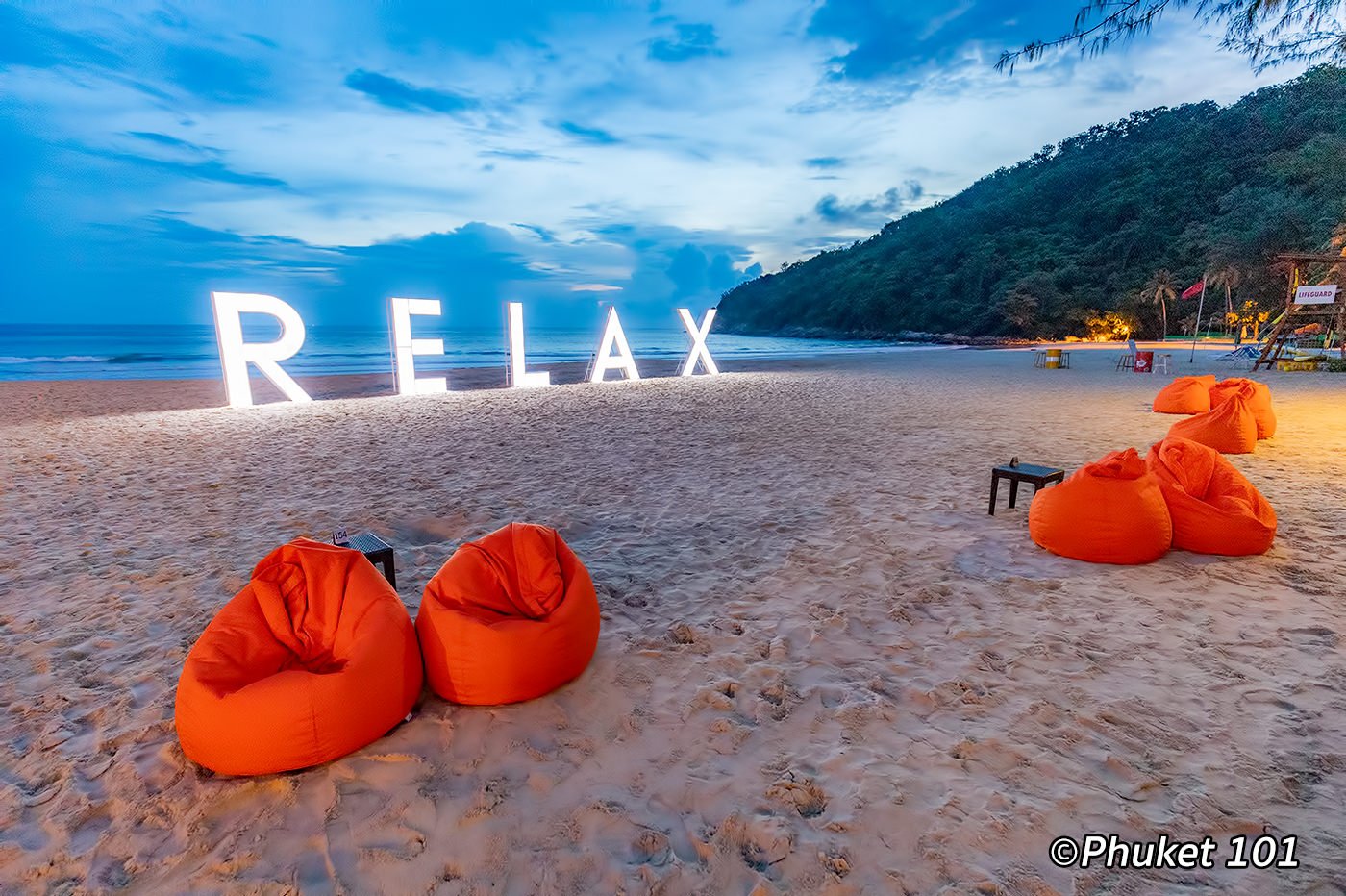 Activities
Apart from the fantastic beach, Le Meridien is known for having the largest swimming pool on the island with a total water surface of 4,700 sqm, the largest on the island!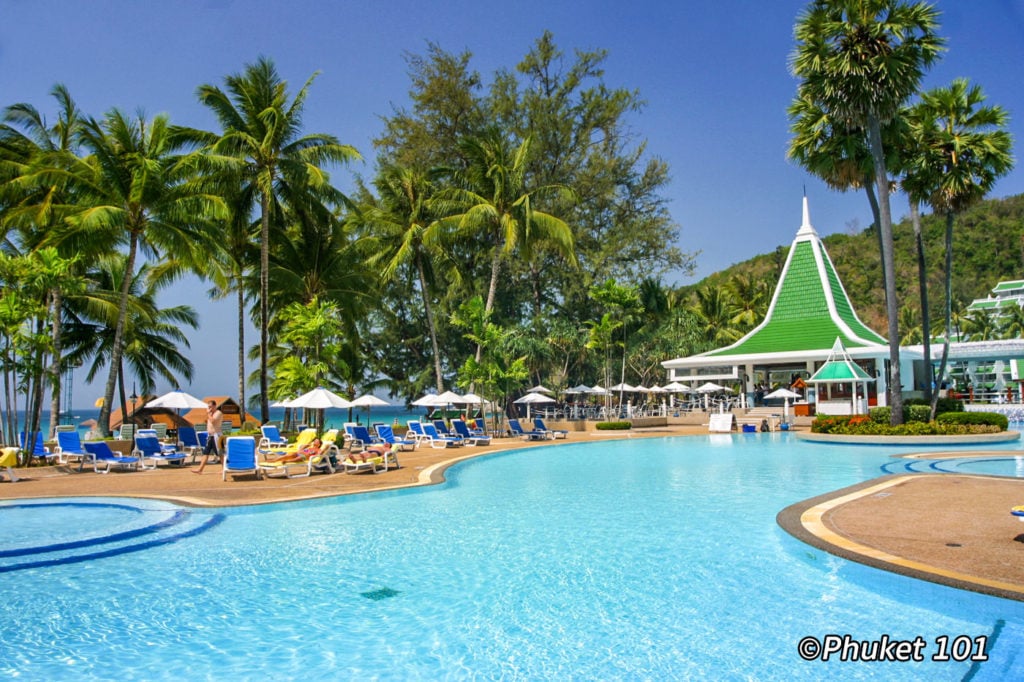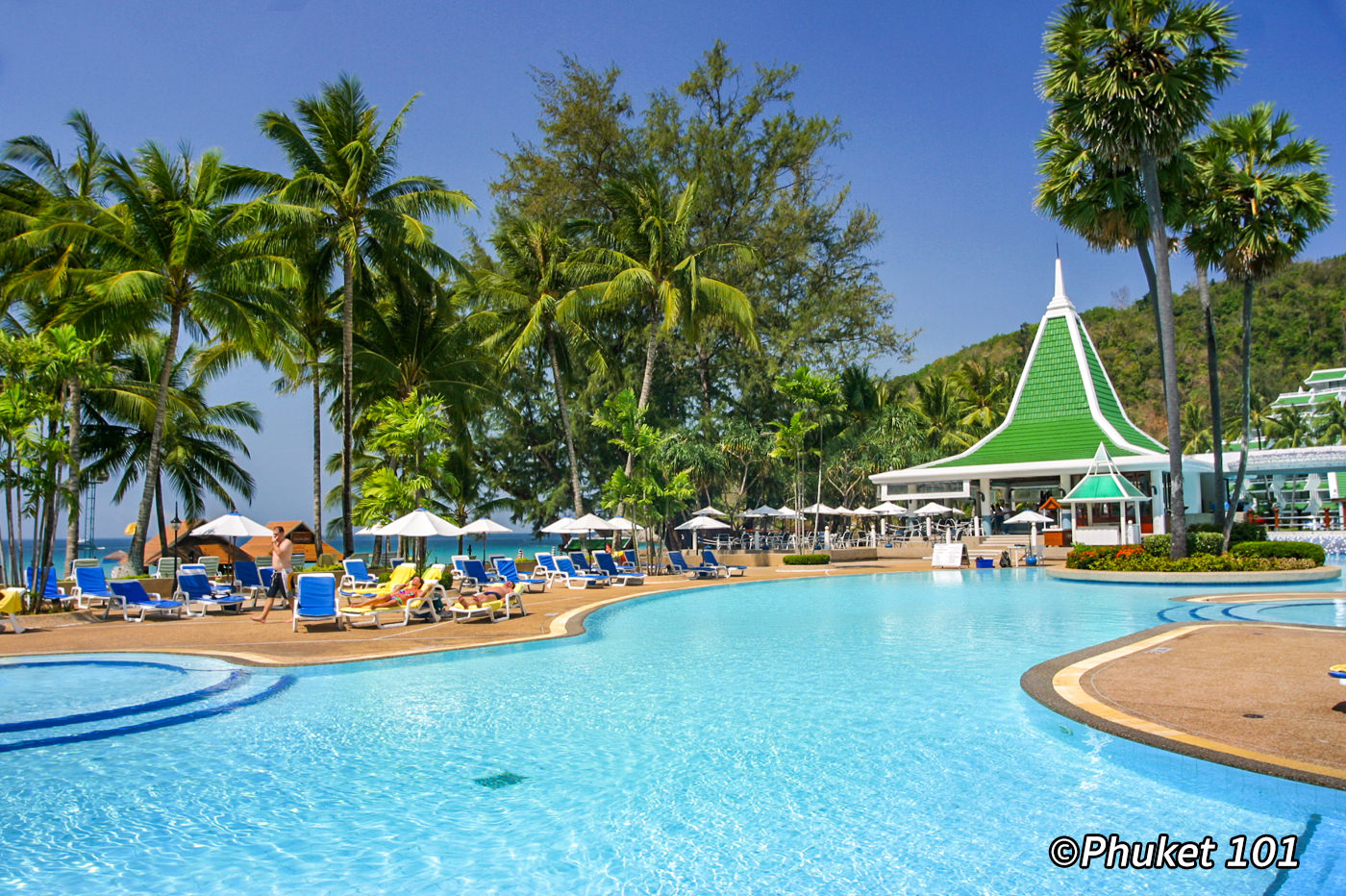 Water sports are also the prominent features at Le Meridien Phuket, with Hobbie Cats, kayaks and windsurfing available all day. Some annoying jet skis also stand by for guests, but the beach is vast so that it won't disturb you much. If you are active but prefer land activities, try archery, it is fun, even for beginners. Their fitness is one of the largest and best equipped in Phuket. We played in their squash courts, one of the very few found on the island, but it can get hot despite the air-con. You might consider trying tennis on their four outdoor courts.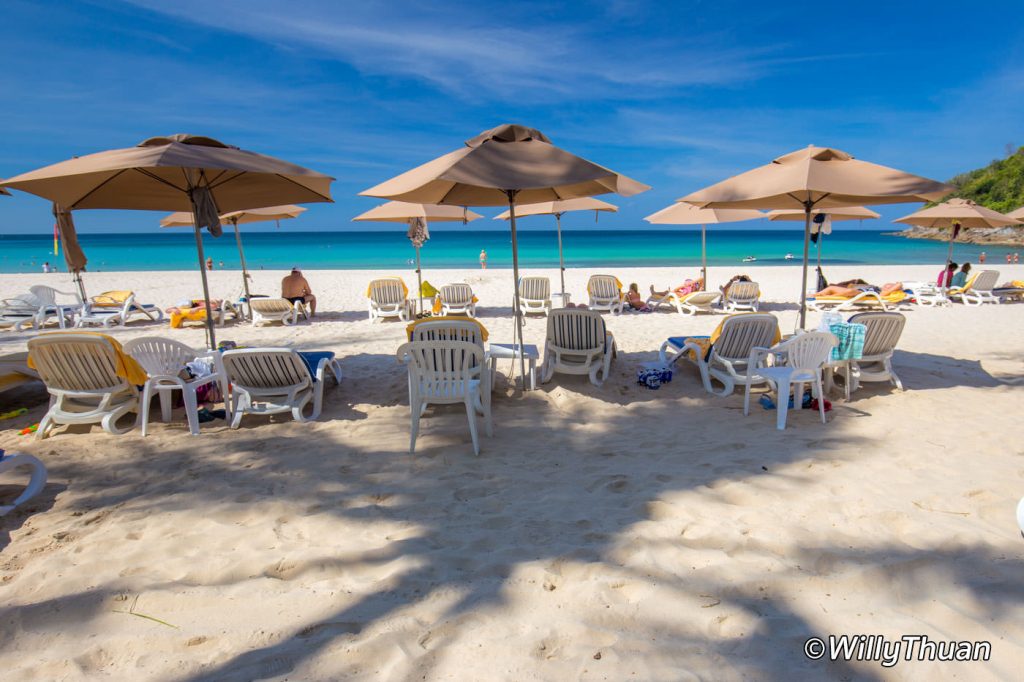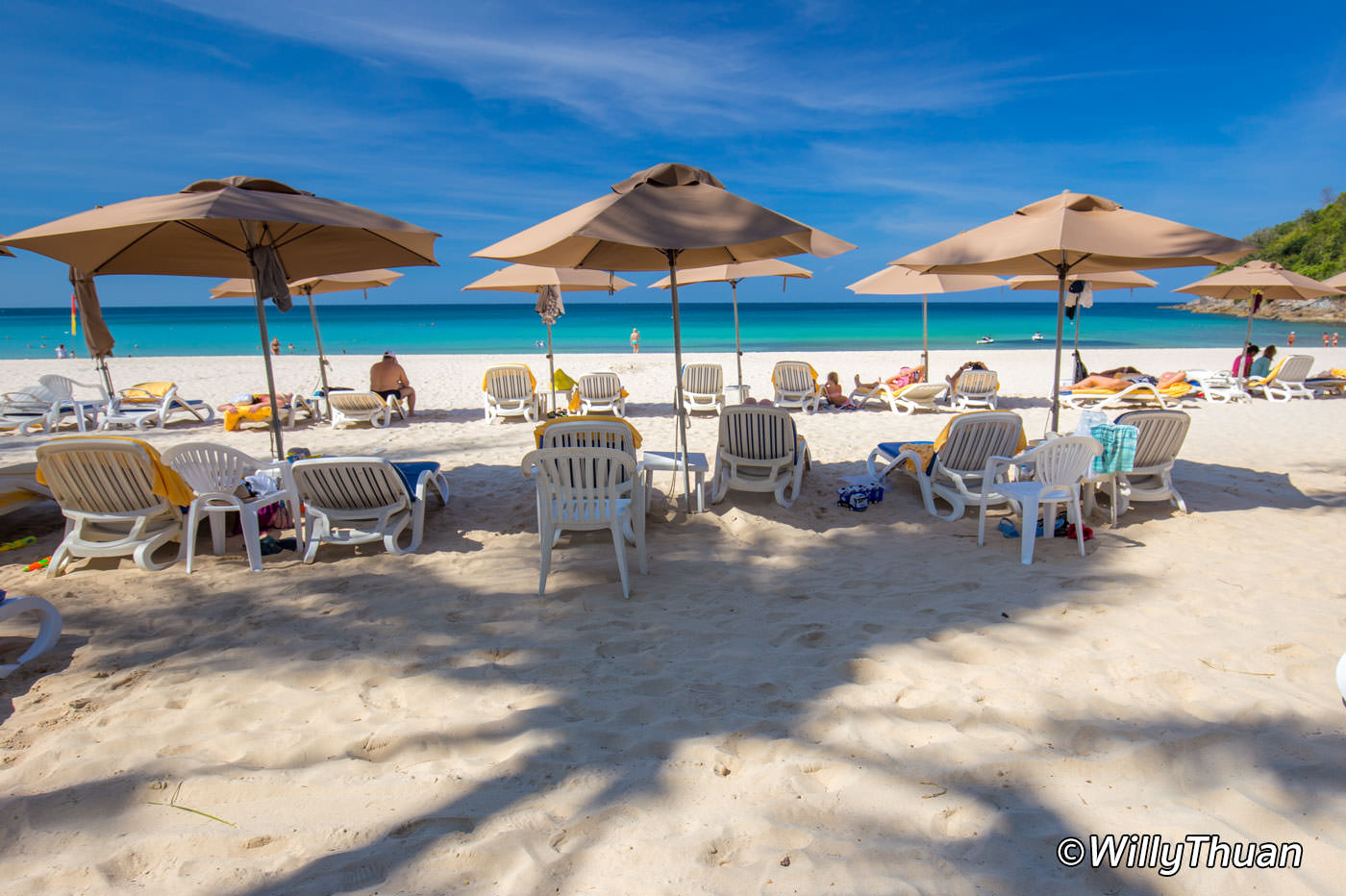 Of course, Le Meridien Phuket has an extensive spa, but which hotel in Phuket doesn't have one nowadays. The resort is also a good resort for families and great for conventions and special events. Its location near Patong makes it the ideal choice if you want to get access to nightlife, and then enjoy the quietest beach on the island during the day!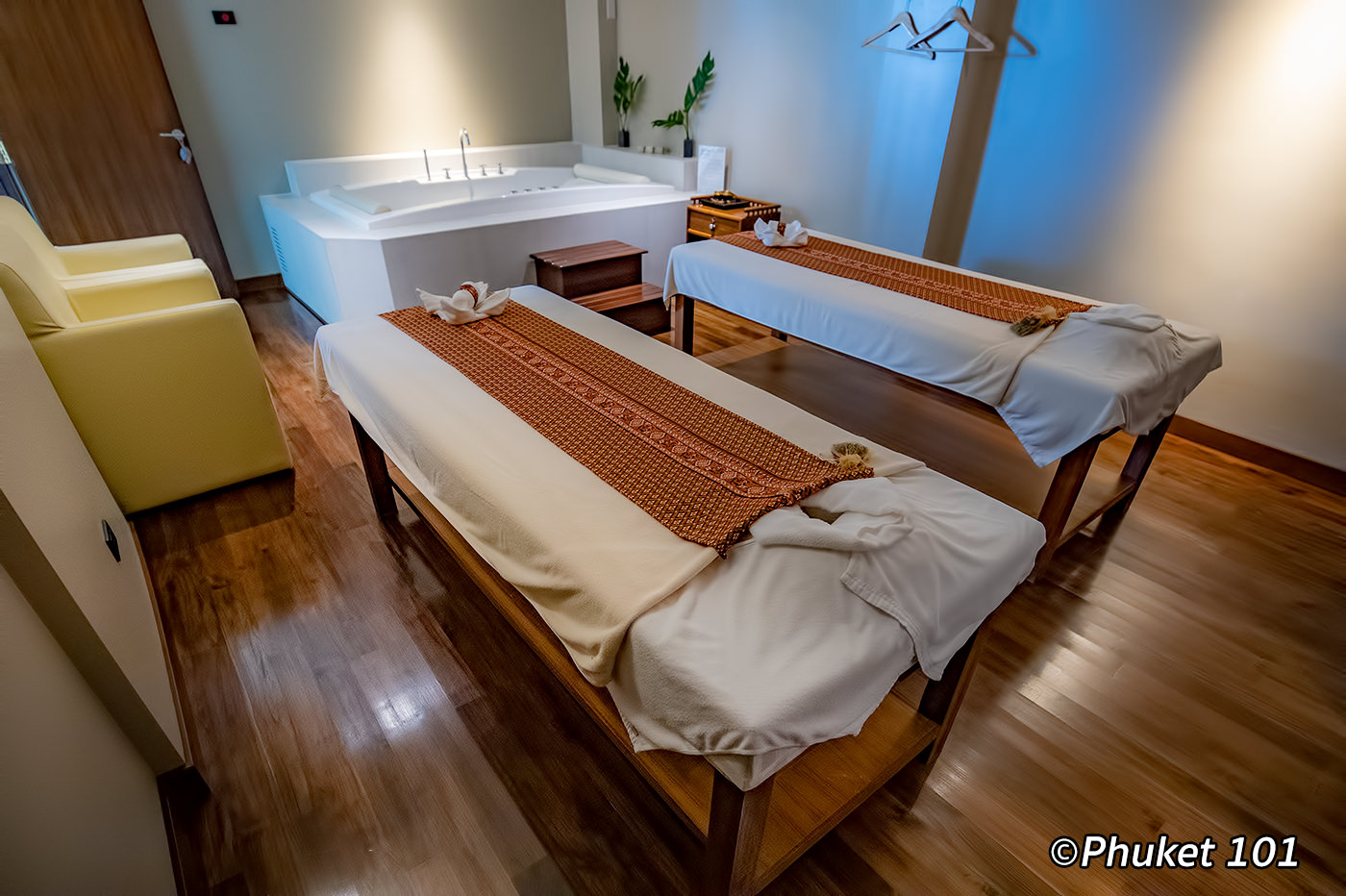 More Photos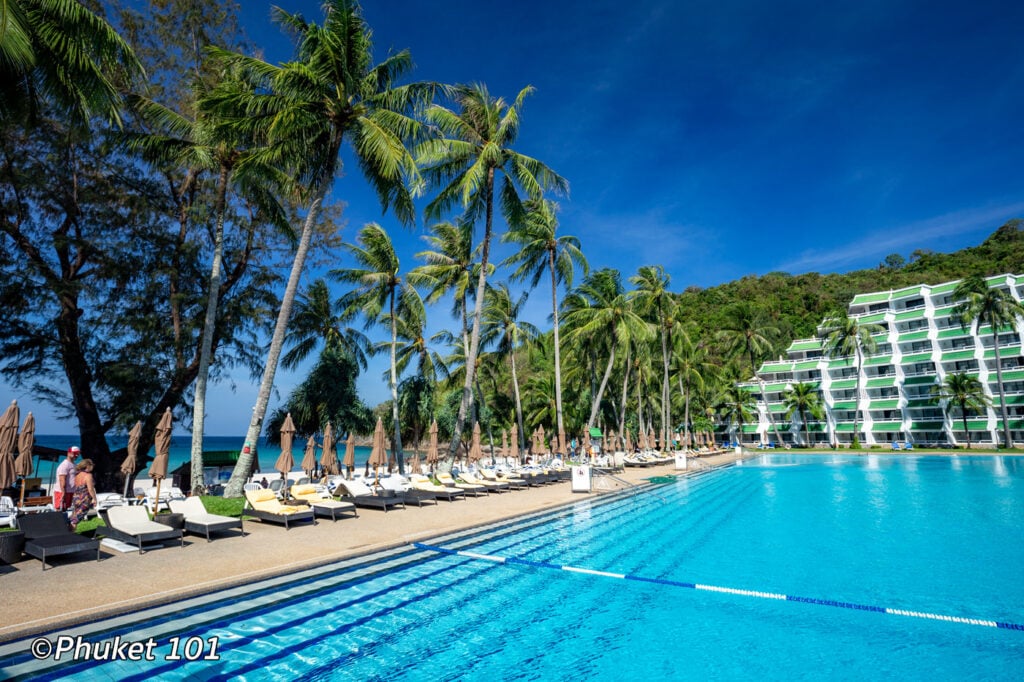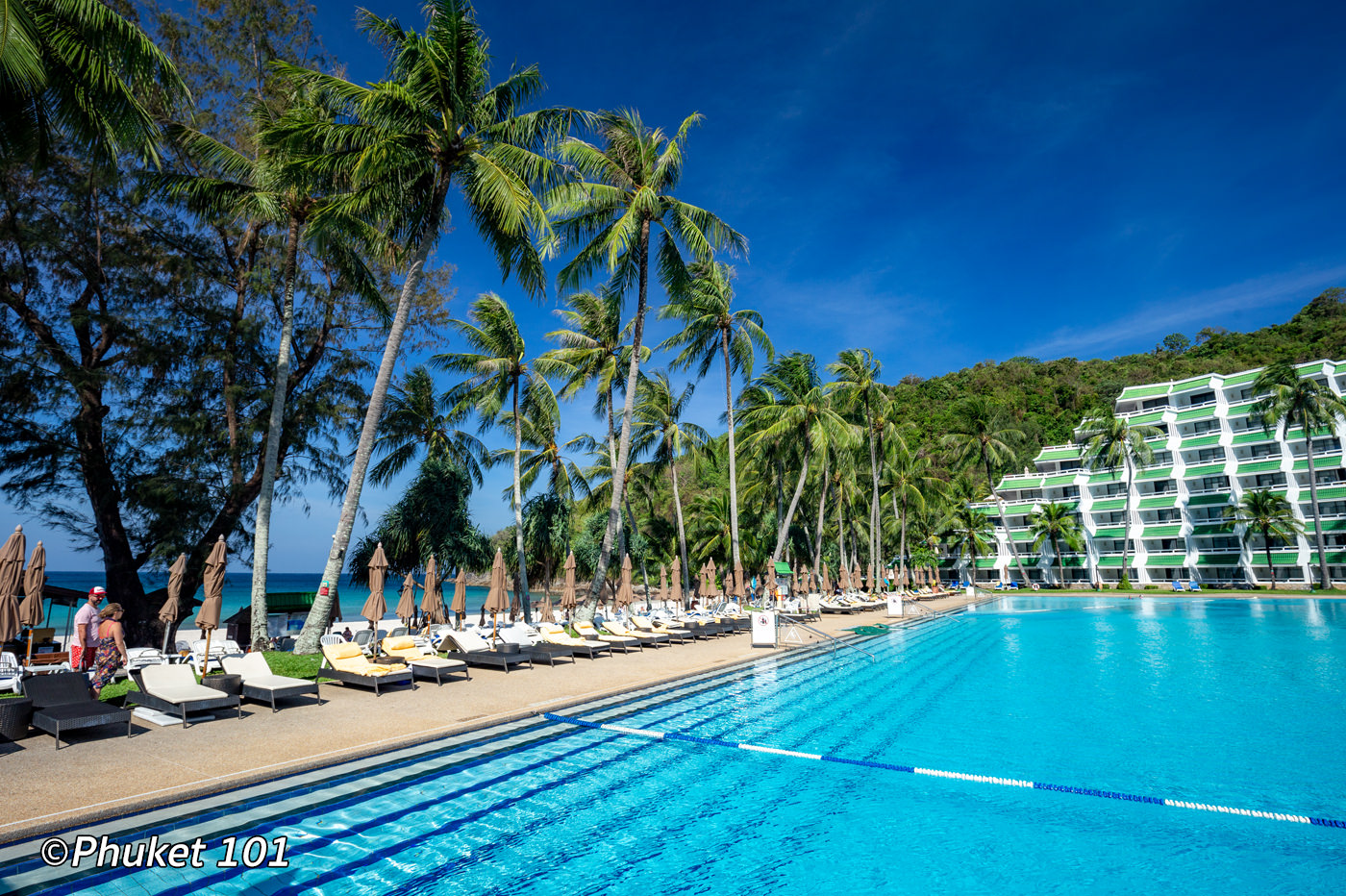 Le Meridien Phuket Info
Location: Karon Noi Beach
Address: 29 Soi Karon Nui Tambon Karon, Amphur Muang, Karon, Phuket, 83100
Phone: 076 370 100
Open: 24 hours
Checkin: 2 pm – Checkout: 12 noon
Facebook: https://www.facebook.com/lemeridienphuketbeachresort/
Bookings: check the rates
Factsheet
Range: 5-star
Swimming pools: 2 pools (4,700 sqm)
Restaurants and bars: 8
Distance to the Beach: on the beach!
from airport: 39 km
to Patong Beach: 3 km
to Karon Beach: 3 km
to Phuket Town: 18 km
---
Le Meridien Phuket Map
---
FAQs about Le Meridien Phuket
Q. What are the main attractions around Le Meridien Phuket Beach Resort?
a. Karon Noi, the hotel own beach, is the main attraction. There is not much to do in the direct surrounding of the resort, but Patong Beach and Karon Beach are just 3 km away, with plenty of dining, shopping and nightlife.
Q. Are there any restaurants in Le Meridien Phuket Beach Resort?
a. There are seven venues: Portofino (Italian restaurant), Ariake (Japanese cuisine), Wang Warin (Thai cuisine), Pakarang (international breakfast and dinner), Tonson Restaurant & Bar (International lunch, dinner and cocktails by the pool and the beach), La Fiamma (Italian) and a Beach Barbecue.
Q. How far is Le Meridien Phuket Beach Resort, Phuket Town and Patong Beach?
a. The hotel is 39 km from Phuket International Airport, 3 km from Patong Beach and 18 km from Phuket Town.
Q. What time are check-in and check-out at Le Meridien Phuket Beach Resort?
a. Check-in is from 3 pm, and check-out is until 12 pm.
---
What's Around?