Le Meridien Phuket on Karon Noi Beach
Part of the 'Best Beaches of Phuket' collection, Karon Noi Beach (Relax Bay) is a beach only for the guests of Le Meridien Phuket Beach Resort. Not well known from most tourists, it happens to have the nicest sand and most amazing blue sea on the island, and it is not even far Patong Beach.
Tucked in a cove between Patong and Karon Beach, Le Meridien Phuket Beach Resort found this little paradise long ago, and made it its own. While there are legally no private beaches in Phuket, you can own the land around it and restrict the access. So you have no other choice but being a guest to be able to enjoy it.
The hotel is huge but design is a bit dated, so if you are a boutique hotel fan, this might not be for you. But it does have some great features worth mentioning, such as two oversized pools, all rooms with sea view and several restaurants to choose from. It used to feature one of the few Jim Thompson Silk shops found on the island, but Jim Thompson is now everywhere.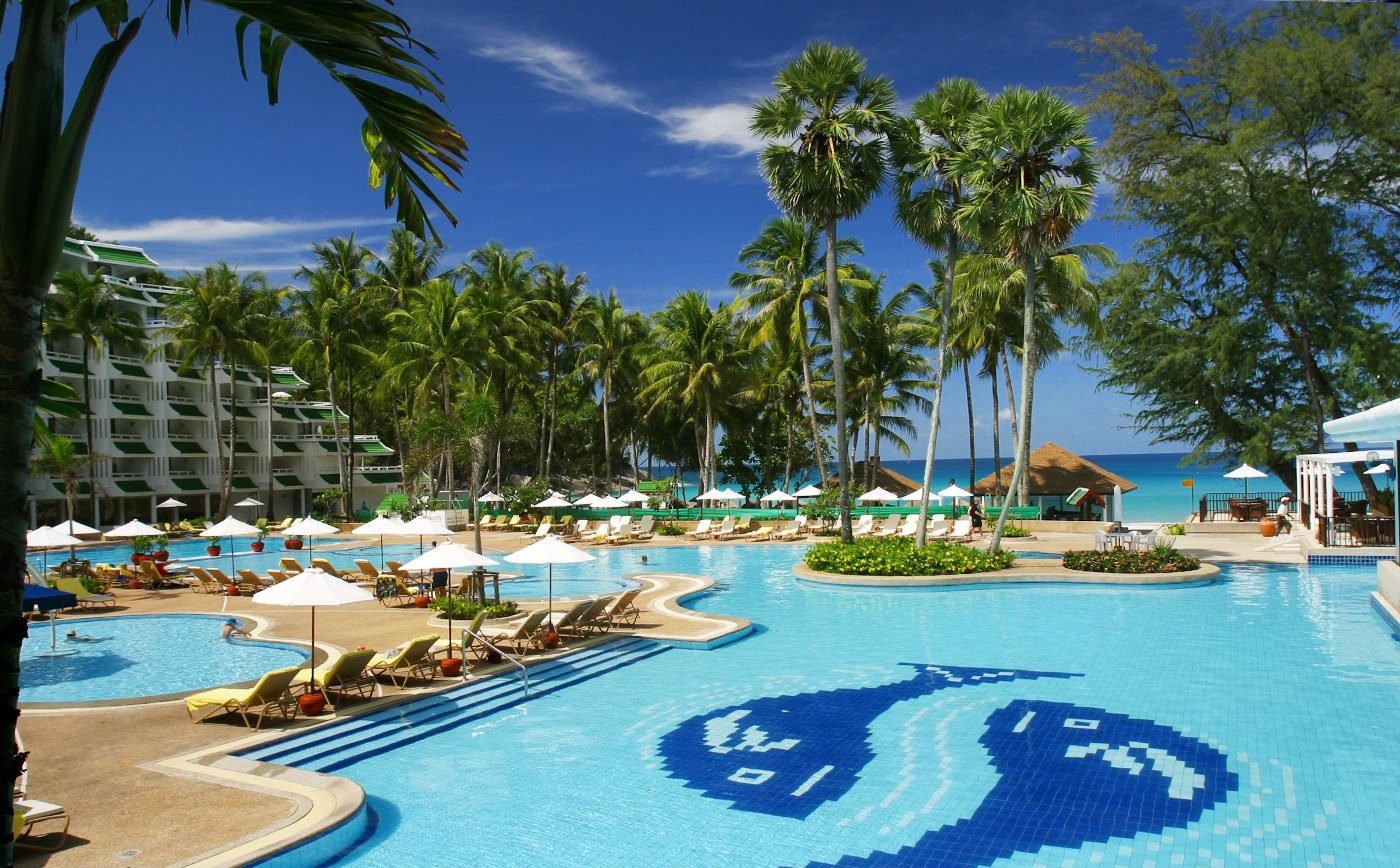 Water sports are one of the big features at Le Meridien Phuket, with Hobbie Cats, kayaks and windsurfing available all day long. Some annoying jet skis also stand by for guests, but beach is wide so it won't disturb you much. If you are active but prefer to land activities , try archery, it is fun, even for beginners. Their fitness is one of the largest and best equipped in Phuket. I did play in their squash courts, one of the very few found on the island, but despite the air con, it got really hot… you can always try tennis on their four outdoor courts.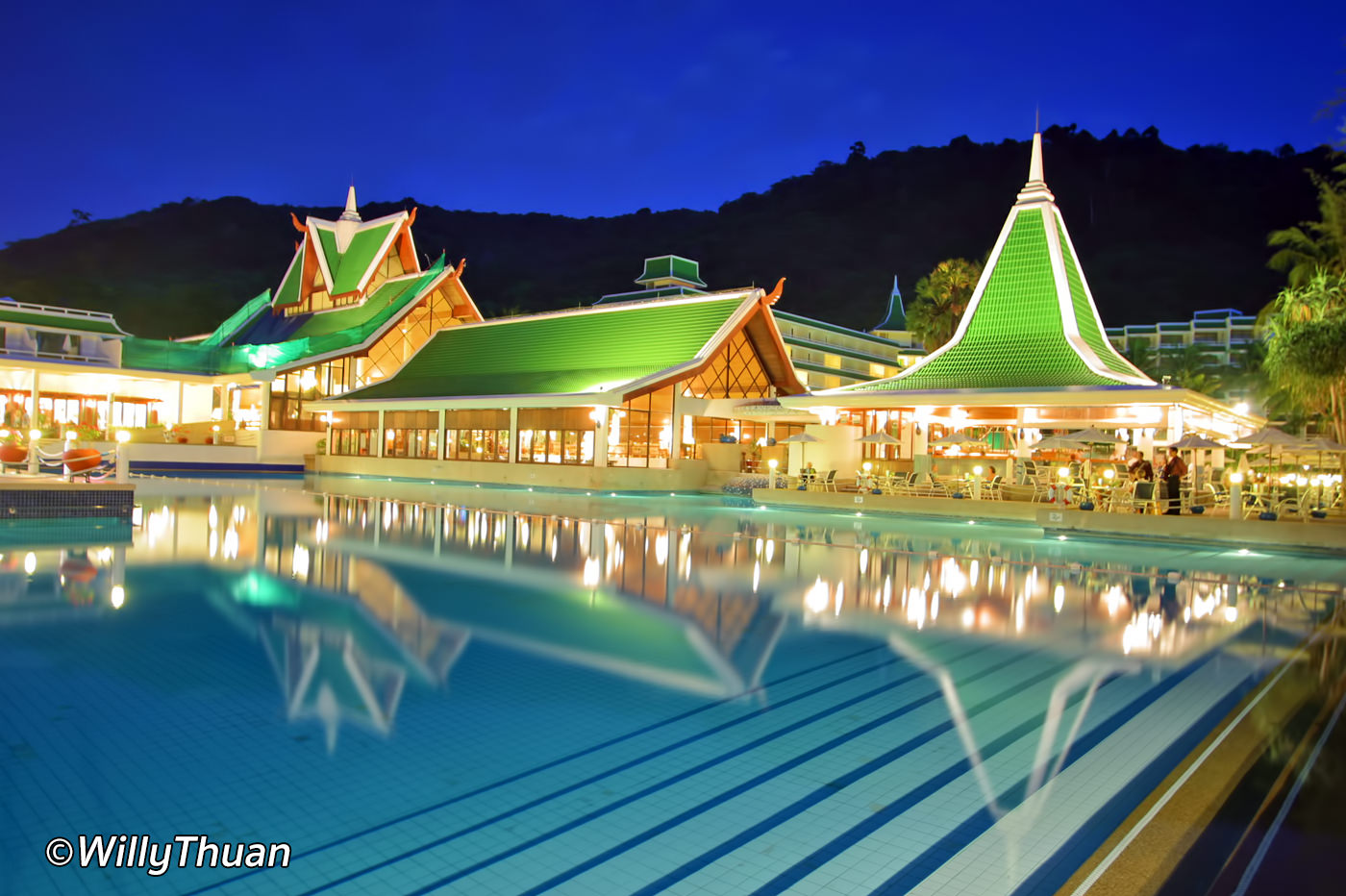 Le Meridien Phuket of course does have a very large spa, but which hotel in Phuket doesn't have one nowadays.Le Meridien Phuket Beach Resort is also a good resort for families and great for conventions and special events. Its location near Patong make it a good choice if you want to get some nightlife fun at night then enjoy the nicest beach on the island during the day!
---
Karon Noi Beach Photos
---
Karon Noi Beach Map and Le Meridien Phuket Map
What's Around?