---
Phuket Graceland Resort Review
---
Phuket Graceland Resort is one of the largest hotels on the island, with a staggering 600 rooms. The hotel location is unique as not many hotels in Patong Beach have the privilege of being so close to the beach. Besides, this part of the beach is one of the nicest, with clean white powdery sand. You will find plenty of fun street food not far from the hotel, including the ever-popular Nutella/banana pancakes (yes, we know, it's called 'Roti'). If you walk opposite the beach, you reach the main street with even more shops, restaurants, and massages!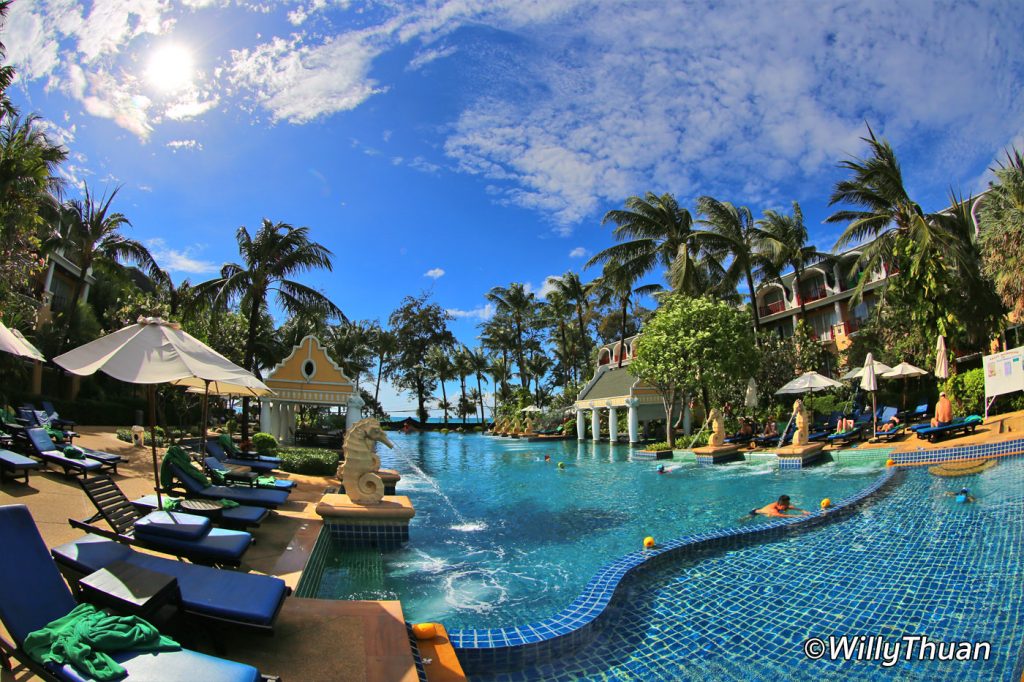 Phuket Graceland Resort is a massive hotel that manages its size well, divided into several parallel wings, each with its pool, plenty of grass and beautiful coconut trees. The hotel is just a little more than ten years, so it is not what you would call a contemporary design. Some wings were renovated and offer more modern rooms, so try to ask for those. The spacious lobby is dark and has started to show its age; maybe they should consider a renovation.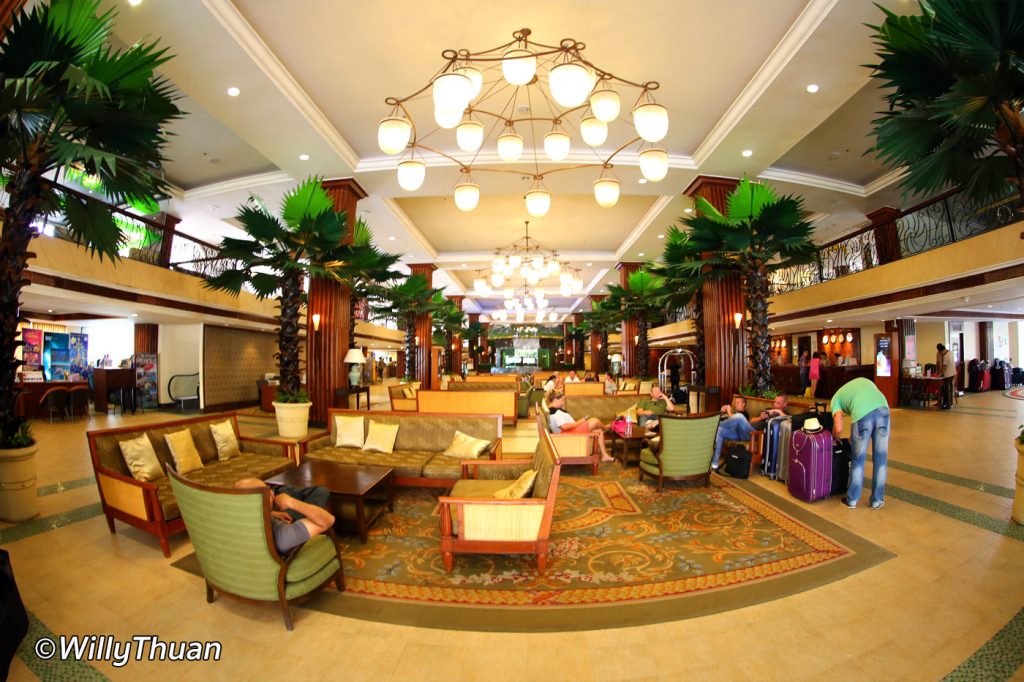 Accommodating the guests of 600 rooms also requires immense restaurants, and Graceland has many of them. Sunset Restaurant is in the back of the hotel. Bualuang is the largest, where you get you will get your breakfast buffet as early as 6 am. The most popular restaurant is the Belgian Beer Cafe by the beach, with a terrace in front and a little rooftop above! The immense main pool comes with a swim-up bar, which is always a great place to be after a day on the beach.
---
The Rooms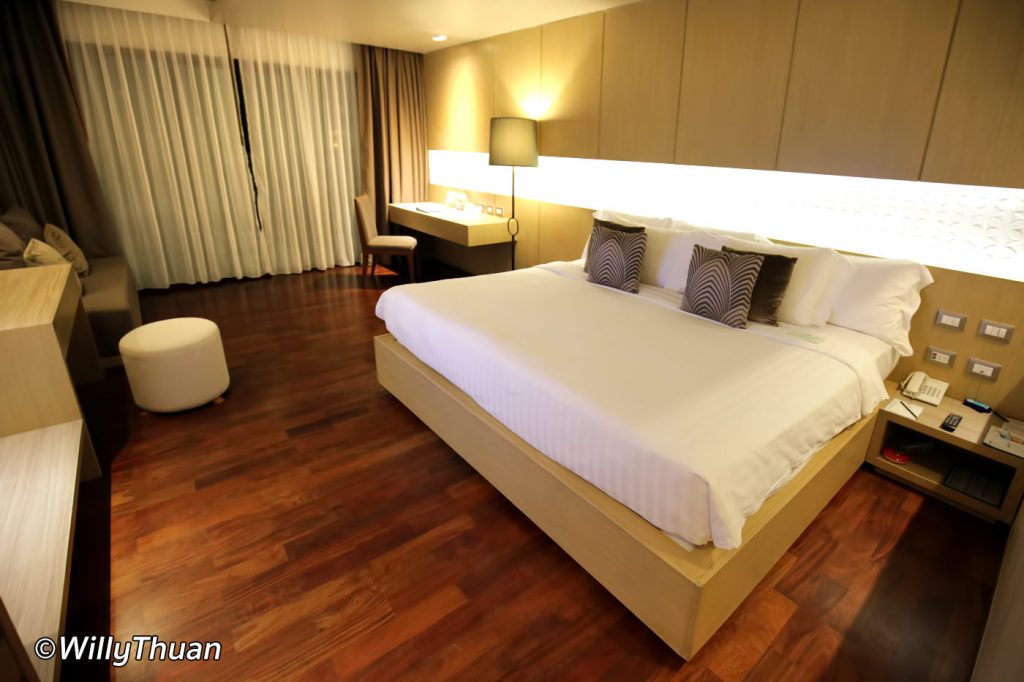 The room we stayed at is large and well designed, with a working station and enough plugs to get everything charged at night. The bed is superbly comfortable, and a large sofa is also very convenient. The bathroom has a large bathtub and all the usual amenities. Rooms come with a minibar and safe deposit box too. The two loungers on my terrace were mismatched and a little rusty, but they did the job they were designed to get comfy at the end of the day with a cold glass in hand.
On the downside, the live band from the Belgian Beer Cafe was too close to our room and played until midnight. It might not seem a real problem to some customers unless you have to wake up at 5.30 am to get a speedboat somewhere.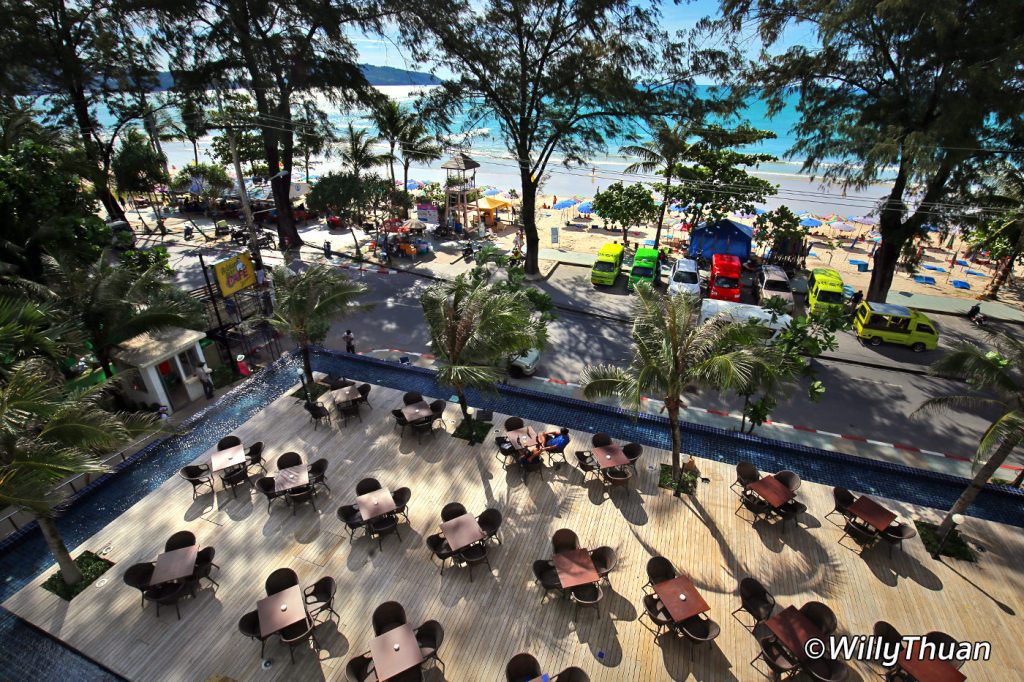 Apart from the immense swimming pools, one of the well-known fun features of Phuket Graceland Resort is an eight lanes bowling you can use anytime until midnight. That is pretty unique, especially if you have kids.
So overall, Phuket Graceland Resort has a lot of positive points and a few negatives, just like most mid-range hotels. Some travellers didn't like it, but most loved it. It is a good hotel at the right price in a great location.
---
More Photos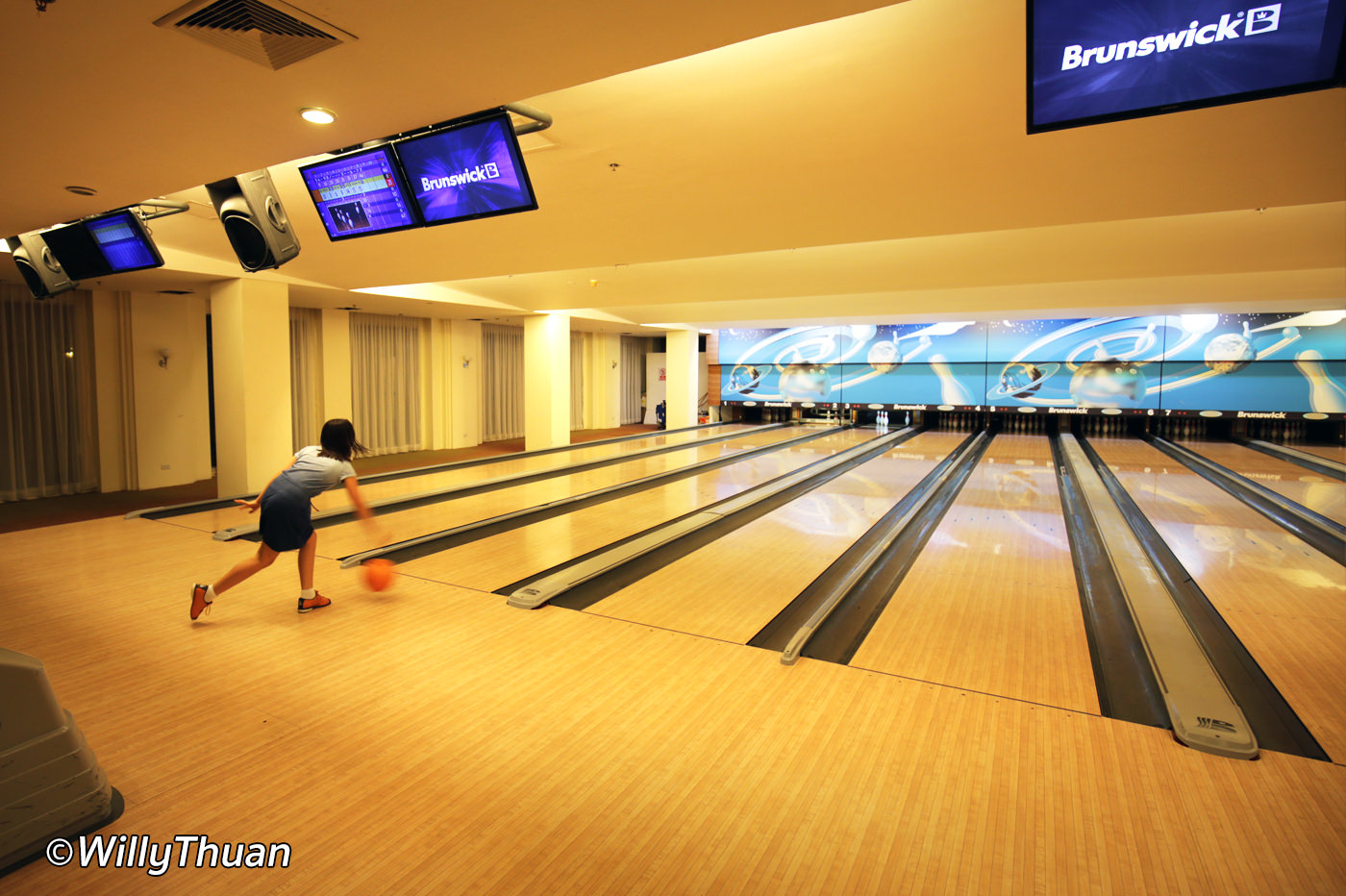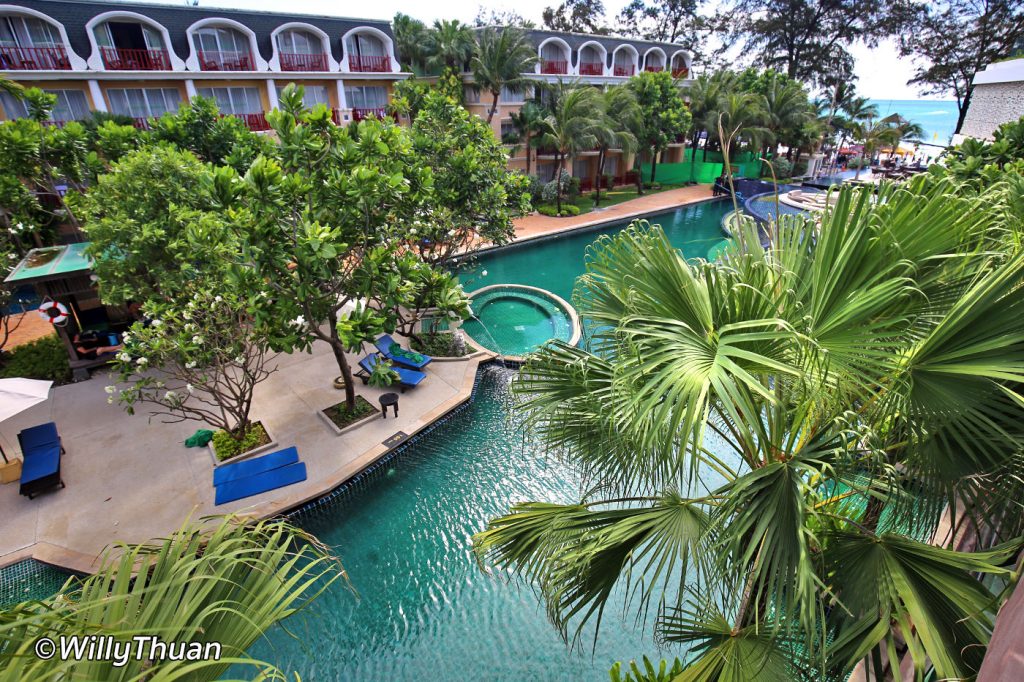 ---
Phuket Graceland Info
Location: Patong Beach
Address: 190 Thawewong Rd, Patong, Kathu District, Phuket 83150
Phone: 076 370 500
Open: 24 hours
Bookings: see the rates
Factsheet
Range: 4-star
Swimming pools: 2 pools
Restaurants and bars: 6
Distance to the beach: across the street
from the airport: 37 km
to Phuket Town: 14 km
to Patong City Center: 1 km
---
Phuket Graceland Resort Map
---
What's around the hotel?