Hotel Indigo Phuket Patong Review
Hotel Indigo Phuket Patong is a compact luxury hotel with a convenient location in Patong, just a few minutes walk from the beach and the famous Bangla Walking Street. The hotel features a rooftop pool, fitness centre, spa, and a restaurant serving Thai and international cuisine. The hotel's prime location makes it a popular choice for tourists who want to enjoy the nightlife and shopping of Patong Beach, as well as the beautiful beaches and natural attractions of Phuket. It also has a high satisfaction rating and positive reviews on social media, making it one of the best value-for-money hotels in Phuket.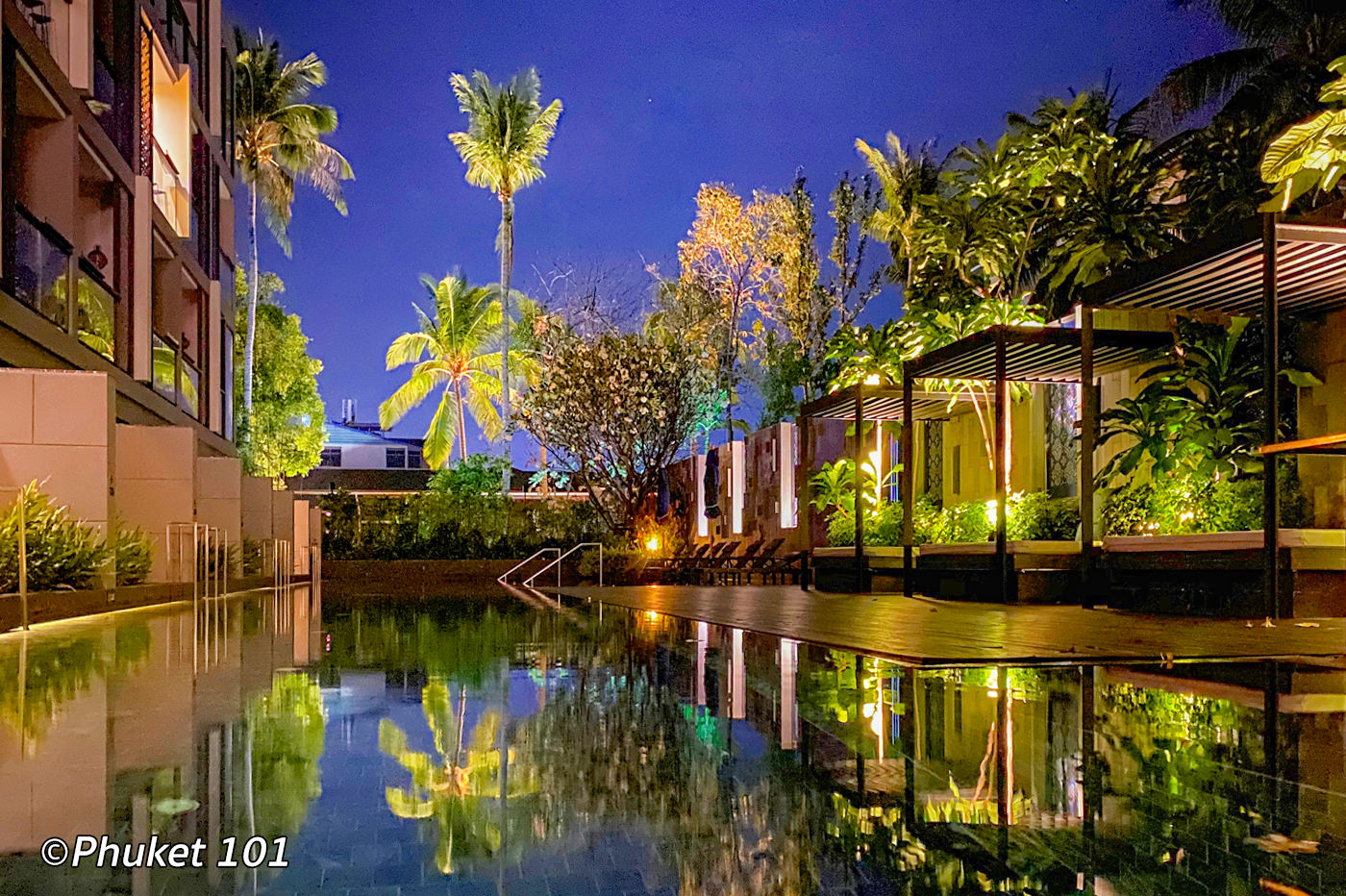 Hotel Indigo Phuket Patong is a 180-room L-shaped building with a rooftop pool, plus a second pool for the exclusive use of the pool access rooms. The pool access rooms are the most attractive, and we treated ourselves to a weekend in a pool access room, it was an excellent decision if you plan to discover Patong's nightlife.
Hotel Indigo Fast Facts
Hotel Summary & Guests Score

Hotel Summary

The Beach
The beach is just 300 m from the hotel and is wide with soft sand. Street food, drinks and beach massage available.
The Hotel
5-star hotel, with 180 rooms, including pool access rooms.
The Facilities
1 rooftop swimming pool and one pool for pool access room. 2 restaurants,
What's Around?
The hotel is just 300 m from Bangla Walking Street, which is great for nightlife and beach the next day.
Who is it for?
Travellers who want everything near, especially active nightlife but prefer a quiet area not far from the beach.
Worth Noticing
The rooftop pool can be busy and the loungers in the water are always occupied.
Price
Good value for this location.
Hotel Location

Click here to see this hotel on the map 📍
Check the rates with your favourite websites
The Room
The room is not large but well designed, with a few touches of fun decorations, especially in the big bathroom. To be able to walk straight from our room down into the pool is what we enjoyed the most. We appreciated it even more once we saw how crowded the rooftop pool was!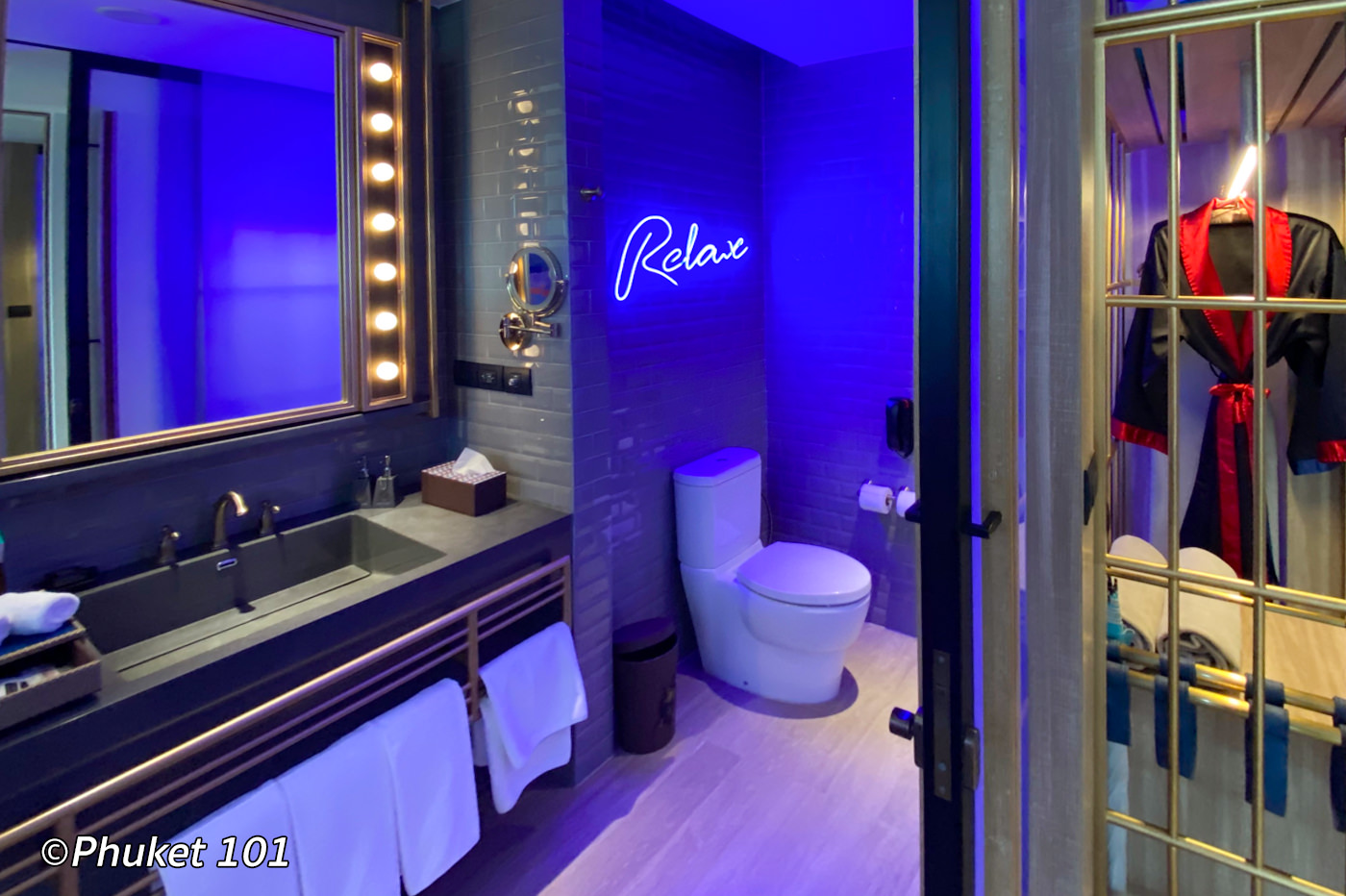 There are only nine pool access rooms so that part of Indigo was tranquil; two other couples were enjoying the dedicated loungers of their small terrace. Each room has a very tiny terrace, but you can walk across the water to enjoy one of the beach chairs set in the water. Very relaxing.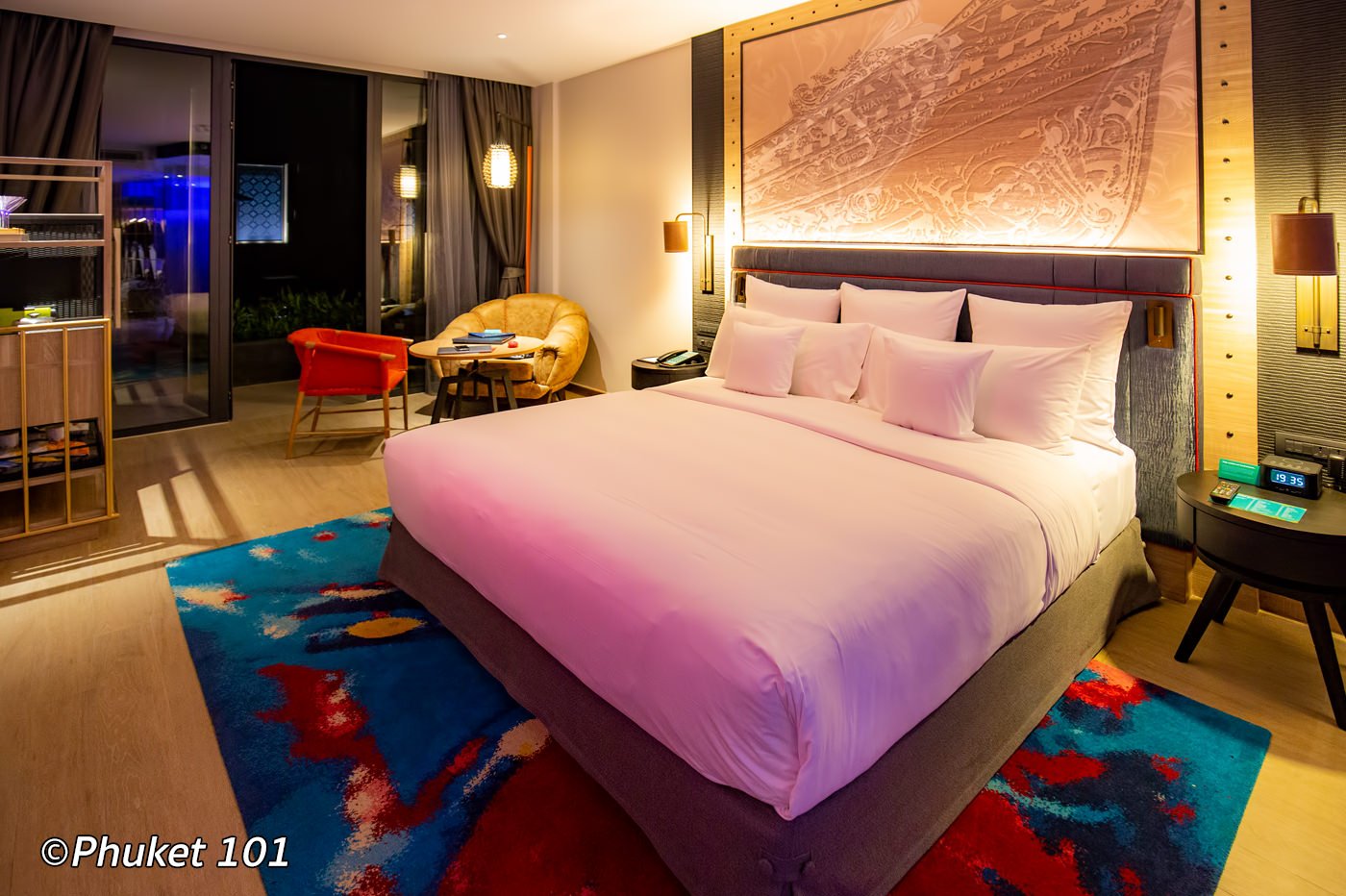 The room has a bathtub, an oversized sink and mirrors with makeup lights, and a big TV with many channels to choose from. There is a full mini-bar plus a good espresso machine with capsules, which is easy to use and tastes excellent (better than average). The bed is large and very comfortable, surrounded by many plugs! There is no real working area to set up your computer, but a comfy chair with a small table worked just as well.
The Facilities
As mentioned earlier, the rooftop pool is beautifully designed, with a swim-up bar on one edge. Unfortunately, because of this cool feature and the limited size of the wooden terrace, it gets full very fast. If you wish to reserve a lounger and spend some time in the sun, you better come early. The hotel provides a vast open area in the back in case all the chairs are occupied, but it's a bit too plain and too hot to be attractive. As there were no loungers or even seats available up there, we retreated into the relative privacy of our room.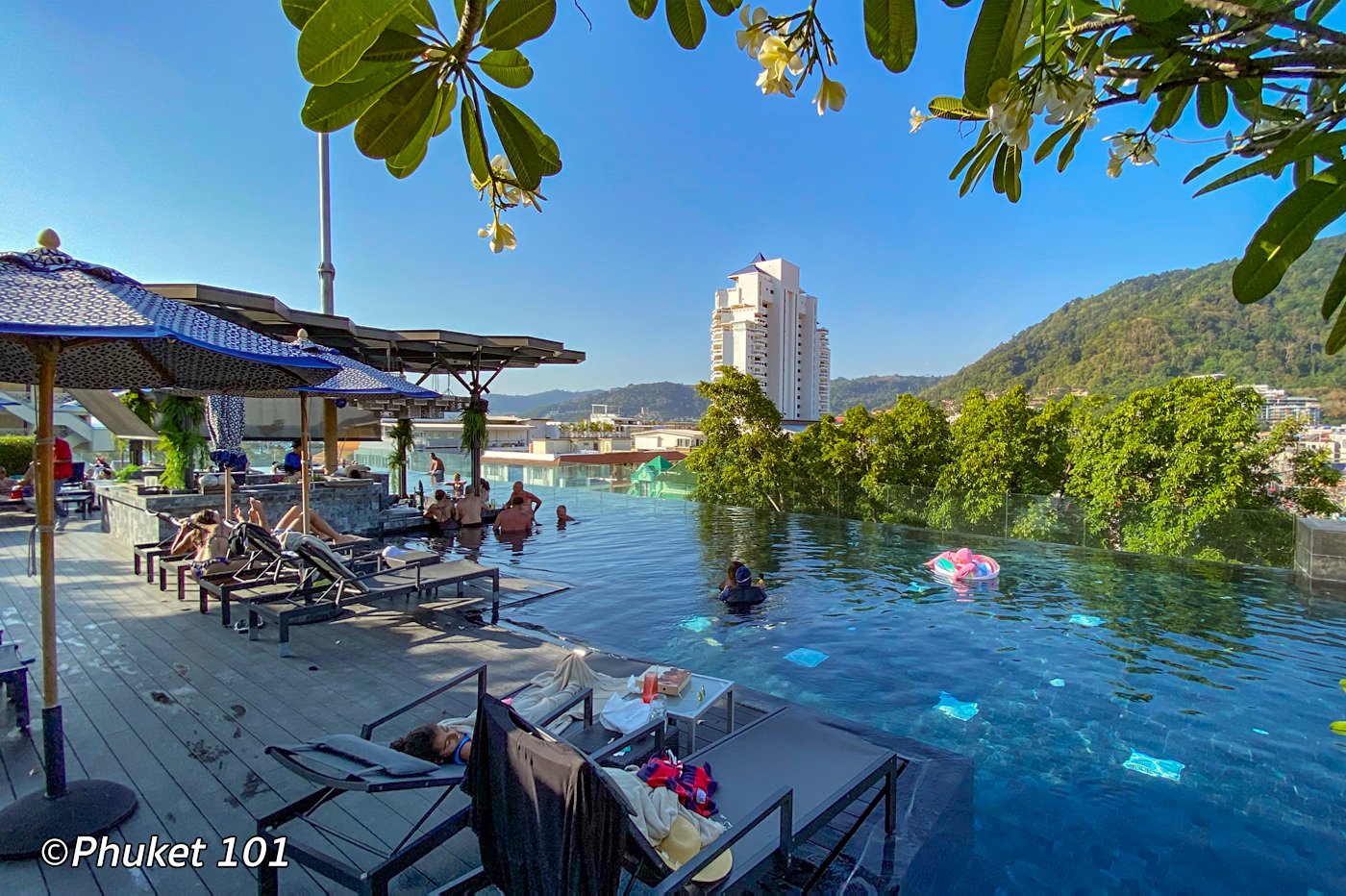 The Cloud Rooftop Pool Bar is open from 10 am to 7 pm. On the 4th floor, guests can find a great fitness centre with floor-to-ceiling windows, offering views of Patong and even equipped with a Muay Thai ring.
Hotel Indigo Phuket Patong Restaurants
The Butcher's Garden is a vast restaurant with a large garden where you probably take your breakfast, lunch, and dinner. We, of course, enjoyed the included breakfast buffet, and we helped ourselves to an extensive choice of dishes and treats, Asian and European. Read more
---
Pots, Pints, and Tikis
Pots, Pints, and Tikis is a bar open in the evening, serving a good selection of tapas, pizzas, burgers and even Thai food, perfect to start the night before walking to Bangla Walking Street. Everybody knows that you should never party on an empty stomach! And if you prefer to stay around tonight, enjoy their many cocktails (350 baht), local draught beers (starting 100 baht), draught crafts beers (170 baht) and wine by the glass (starting 340 baht). Happy Hour is from 5 pm to 8 pm on selected drinks.
What's around Hotel Indigo Phuket Patong?
Hotel Indigo is 400 m from the beach, just a 3 minutes walk, 750 m from Bangla Walking Street or a 9-minute walk, and 900 m to Jungceylon or an 11-minute walk. Besides, there are plenty of restaurants, seafood, bazaars and shops.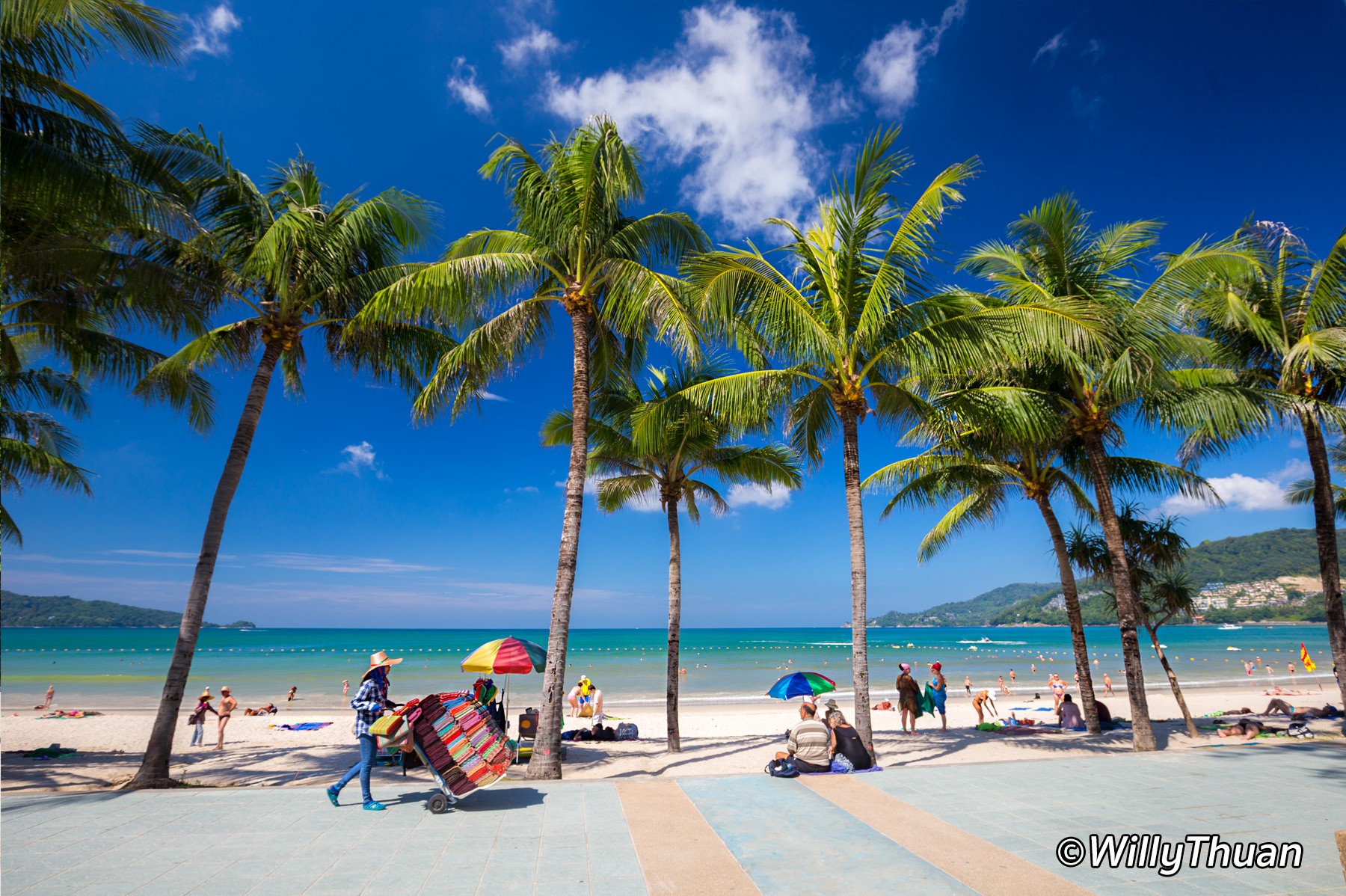 Verdict
Hotel Indigo Phuket Patong offers a comfortable and convenient stay for tourists who want to enjoy the nightlife and the beach of Patong. The hotel's compact size and rooftop pool add to its charm, and the pool access rooms are a particular highlight. The Butcher's Garden restaurant offers a wide range of dishes, and Pots, Pints, and Tikis are a perfect spot for pre-party drinks. While the rooftop pool can get crowded, the fitness centre with a Muay Thai ring and the vast open area in the back offer alternative options. The hotel is well-designed, and the team is always very helpful. The location, just a few minutes walk from the beach and the famous Bangla Walking Street, makes it a popular choice for tourists.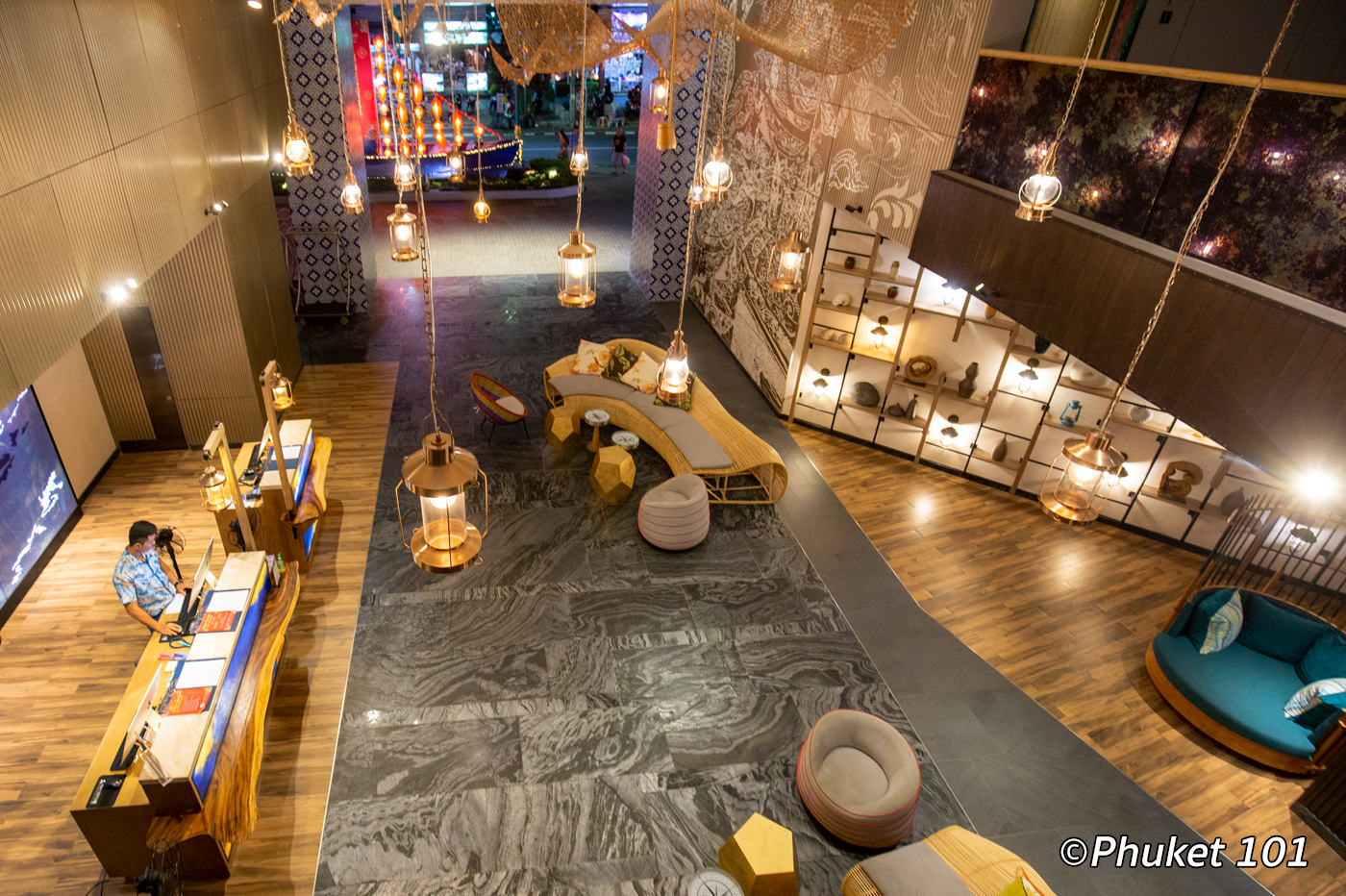 Virtual Tour
Hotel Indigo Phuket Patong Photos
Information
Hotel Indigo Phuket Patong Info
Location: Patong Beach
Address: Rat U Thit 200 Pee Rd Patong Phuket, Phuket 83150
Open: 24 Hours
Phone: 076 609 99
---
Check the rates with your favourite websites
---
Factsheet
| | |
| --- | --- |
| ⛱️ Main beach nearby: | Patong Beach |
| ⛱️ Distance to the closest beach: | 300 m |
| ⛱️ Beach condition: | excellent |
| ⭐ Range | 5-star resort |
| 🏊‍♀️ Swimming pools: | 2 |
| 🍴 Restaurants and bars: | 2 |
| 🛍️ Facilities | Fitness |
| 🚙 Distance to Patong centre (Bangla): | 300 m |
| 🚙 Distance to Phuket Town: | 14 km |
| ✈️ Distance from Phuket International Airport: | 37 km |
---
Hotel Indigo Phuket Patong Map
Get the directions on your phone: https://goo.gl/maps/MVYWjE4UcgsfMnBb7
Where to stay in Patong
Your Patong Travel Guide