How to get to the almost secret Banana Beach?
Banana Beach in Phuket is a little hidden treasure. Phuket is a world-famous holiday destination, and every corner of this tiny tropical island has been explored, invaded, sold, developed and exploited. Yet, the small Banana Beach is hiding from the crowd. We thought it wouldn't last, but it is still quiet.
Banana Beach Video
---
Considering that Banana Beach is pretty big with shallow clear blue waters, towering palm trees and excellent sand quality, it is a mystery why it hasn't been developed like the rest of the island. If many years in Phuket taught us something, it's that most people are naturally lazy. They often complain that the beach where they go is too busy, but places like banana beach require a certain amount of driving and effort. Therefore, it's still quiet.
---
What to do on Banana Beach
---
It's not deserted, though; a restaurant has been there for as long as I can remember, almost two decades. They can serve you a good seafood lunch, probably caught not far from here. Price is a bit higher than other restaurants, but once you see them carrying everything down the hill, you'll forgive them. There are few places in Phuket where you can still have a peaceful lunch on the beach with your feet in the sand in the shade of coconut trees! If you are lucky or planned well, it will be low tide, the sky will be spotless, and Banana Beach will take its full splendour.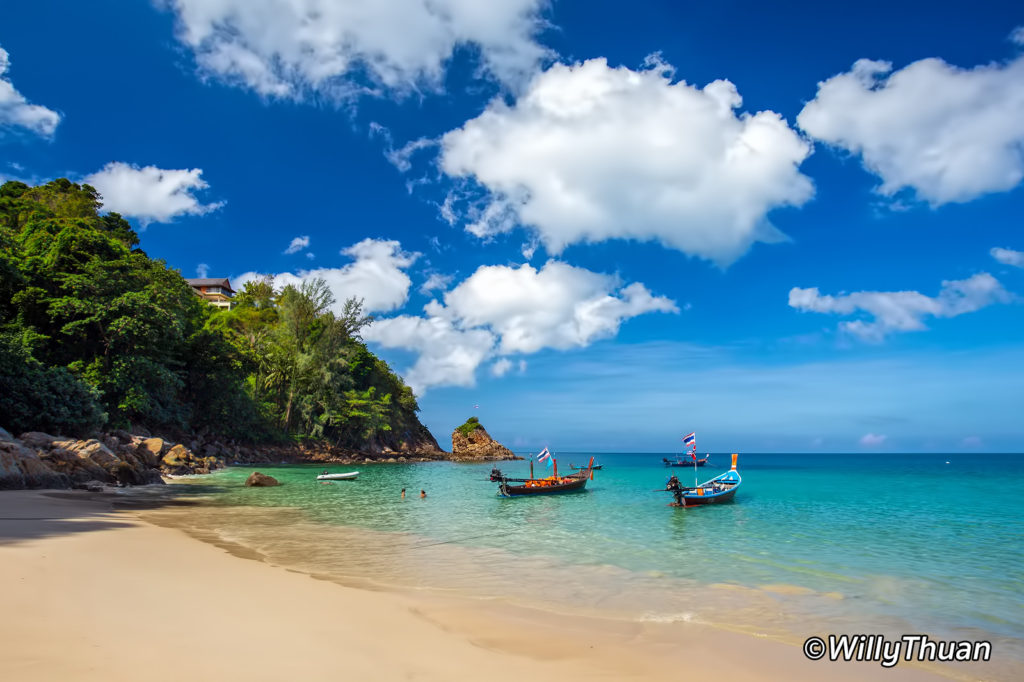 It is a great place to spend an afternoon; swimming is excellent, snorkelling is good, and you can get a beach chair and an umbrella. A couple of longtail boats gently bobble on the clear water, and only a handful of lucky tourists enjoy the privilege of 'knowing'. What more can you ask? It might feel slightly abandoned in the low season, but I still like to go down there. These are places that will change sooner than later.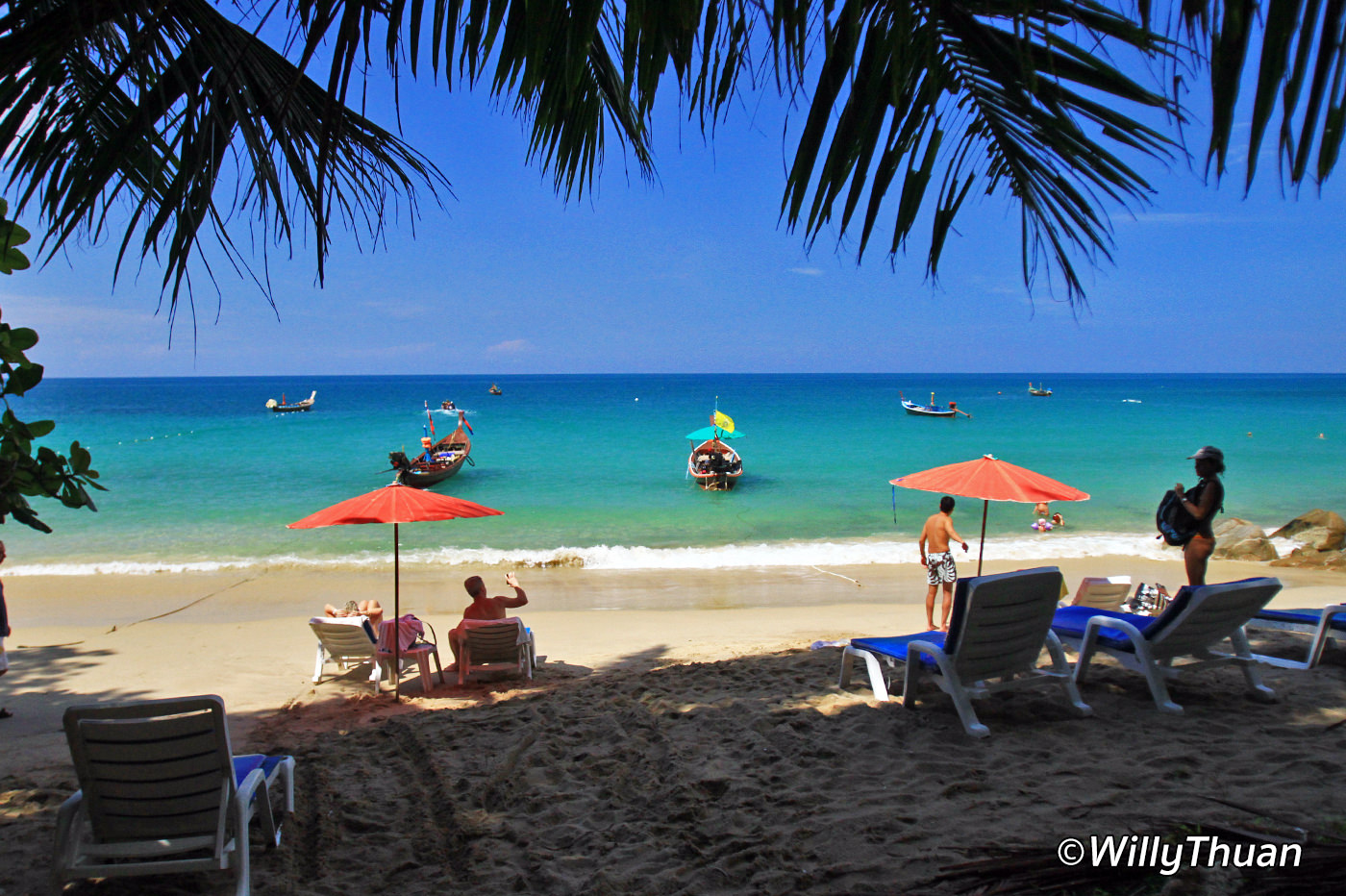 ---
How to get there to Banana Beach
Banana Beach is hard to find if you don't know where to look. Just spotting the road passing by its entrance is tricky for most visitors. The best way is to go to the airport, and when you are almost there, at the T-junction, turn left instead of right as you would for Phuket Airport. Drive 2 or 3 km, then take the intersection on the right and follow the signs to Naithon Beach.
There are two paths to reach Banana Beach from the road. Drive through Naithon Beach (which is also a lovely peaceful beach, worth a stop) past the "Andaman White Beach Resort" take a few more curves but keep your eyes on the right-hand side.
A line of bikes or cars parked on the roadside will give you a hint to reach the first and the best way down. If you are lucky, the Banana Beach sign might still be there. If you reached the 'Trisara Resort' you didn't pay enough attention, turn around and look harder.
The second access is a couple of hundred meters further, in a curve. This second access is easier but requires a longer walk, including crossing a shallow stream of water.
In both cases, parking is scarce, but you should be safe parking on the roadside as there is not much traffic. You'll have to walk down a shaded hill, luckily not as steep as it used to be, and you will be rewarded, the turquoise blue water appears through the trees: you have reached one of Phuket's least-known beaches.
---
Where to eat
A small local restaurant is open during the high season, with a few plastic chairs and tables on the sand. In recent years they even started to serve cocktails! What more can you ask for? It's simple, the team is friendly and smiling all the time. This is what a holiday should look like.
---
360 View of Banana Beach
---
Banana Beach Photos
---
Where is Banana Beach Phuket?
---
---