What to Do in Nai Yang Beach?
Nai Yang Beach is one of those out of the beaten track beaches little known from first-time visitors, but very popular with returning travellers. Beautiful, shaded and full of tiny fun bars and restaurants, Nai Yang remains relatively unknown like most of the northern beaches of Phuket because they are not along the main road. The Slate and the new Phuket Marriott Nai Yang Resort are the only hotels next to the beach. Dewa Hotel is not far, but you would have to walk a bit to reach the beach.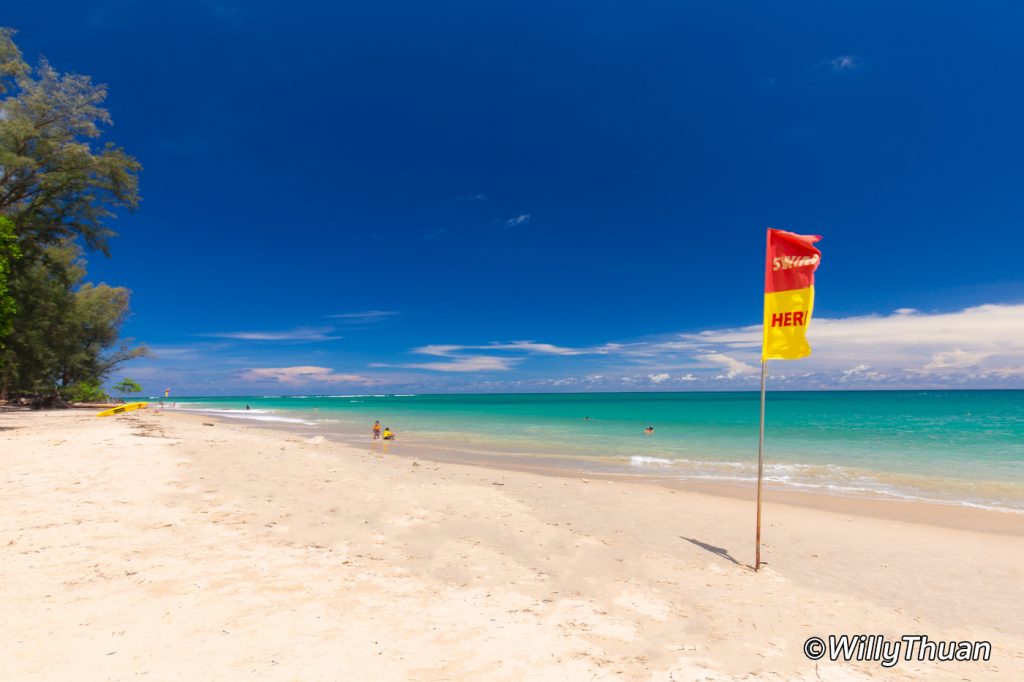 The beach itself is a large and sandy, but water might not always be as blue as on other beaches. The sea gets even more beautiful on the northern part of the bay. People here seem to love staying under the shade of the casuarina trees while enjoying the breeze with cold drinks and local food.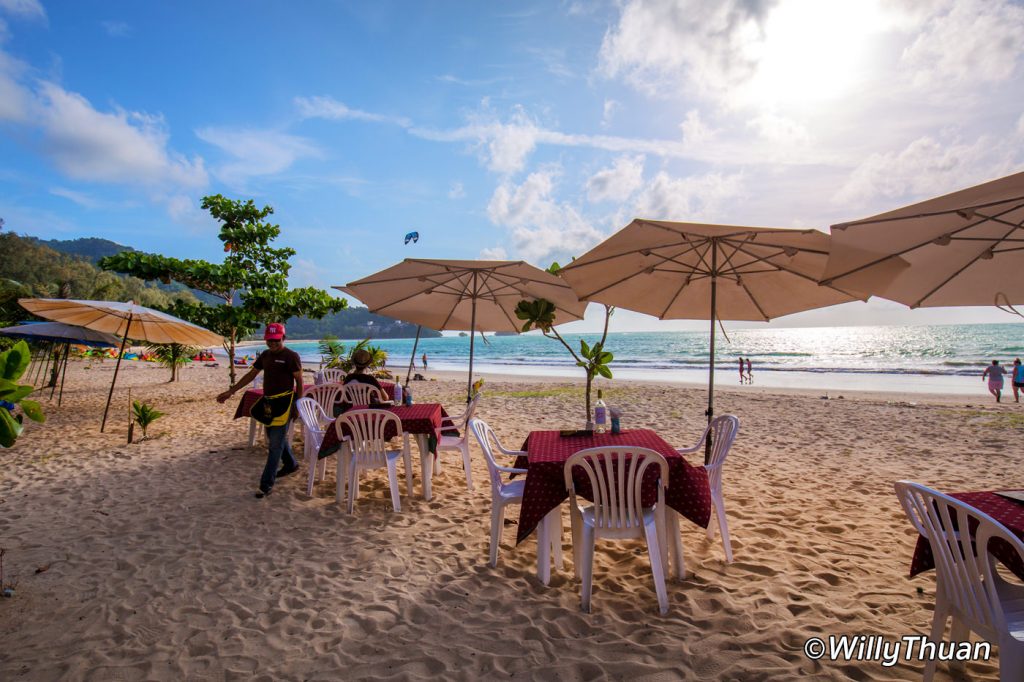 Because Nai Yang Beach is just next to the Sirinath National Park, locals love to spend the weekend picnicking and drinking under the trees while the kids play in the sea. Note that to enter the Sirinath National Park there might be a 40 baht park fee, on some days you can simply drive in.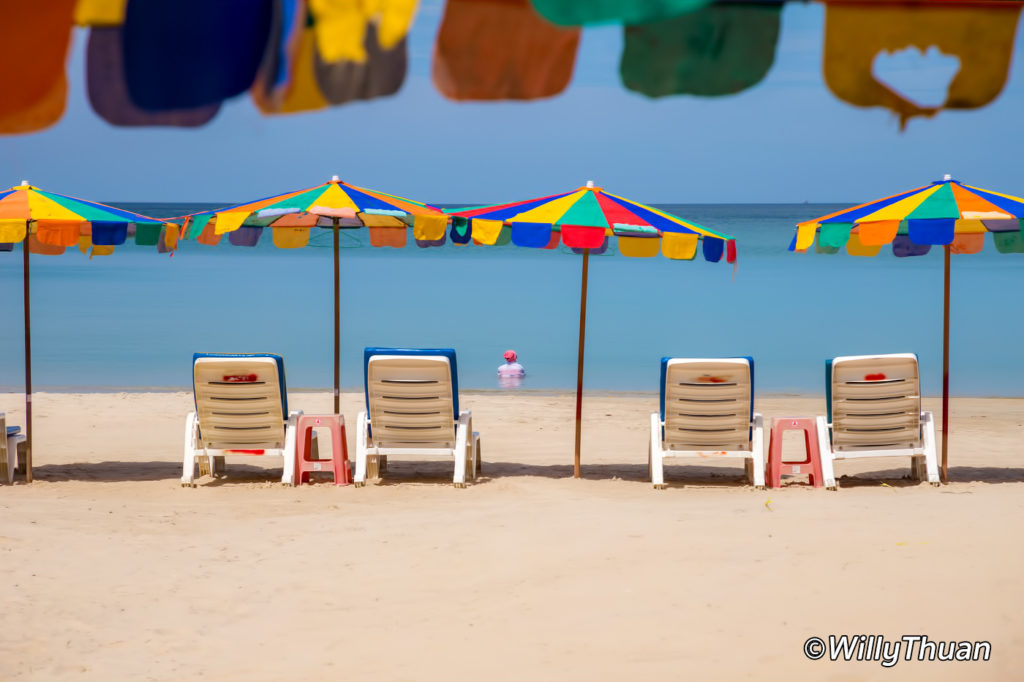 Few shops on the beach sell batik clothing and beach toys. Across the tiny beach street, you'll find the inevitable tailor, a mini-mart and a diving shop. Like on any beach of Phuket, a little group of older ladies stands by chit-chatting all day, waiting for the opportunity to give you a beach massage (300 baht).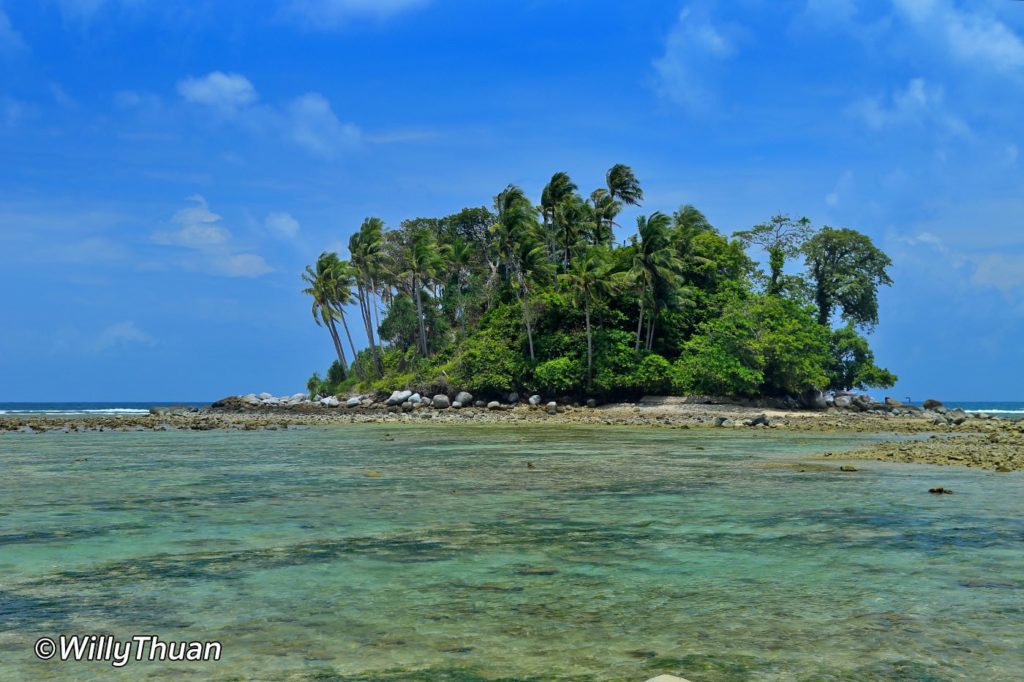 Like many northern beaches, low season is pretty quiet, but some places remain open all year round, and it's a favorite Kite Surfing spot, so even though swimming is not safe you can see and get some good action in low season.
---
Where to Eat in Nai Yang?
Nai Yang is like a quaint village, which is excellent. You will find a dozen little restaurants to enjoy by the street, but the beach is still the best place to be for lunch or dinner. A great place to enjoy a sunset is Sea Almond restaurant, sitting right on the beach. Food is not fantastic but goes well with the atmosphere.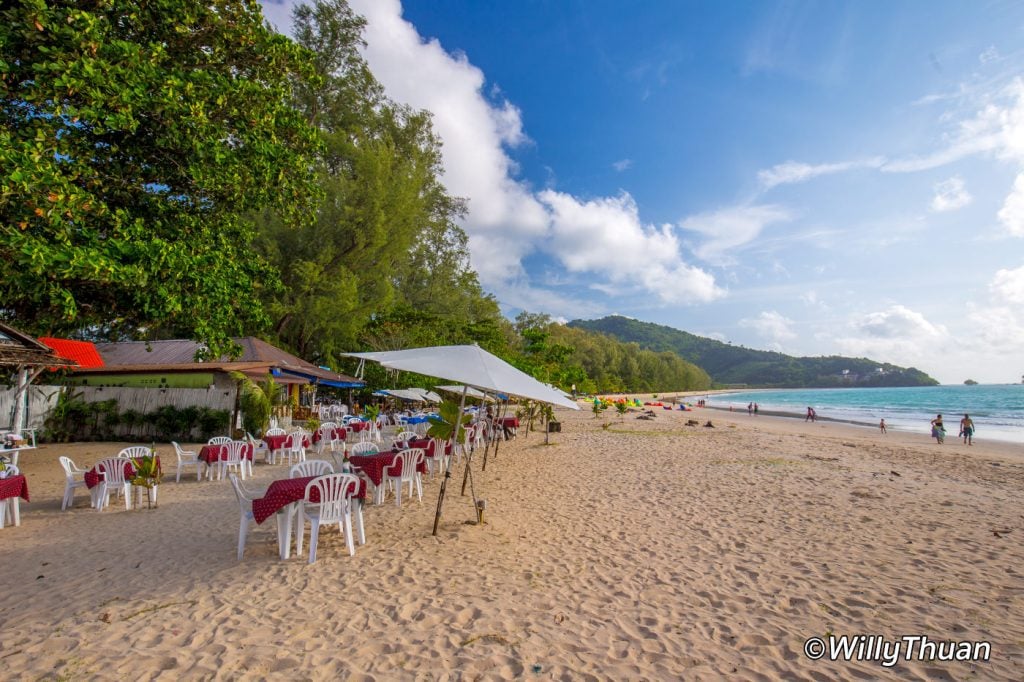 Nai Yang is home of 'Black Ginger', one of Phuket best Thai restaurant. Located inside The Slate resort, this unique restaurant is beautifully designed and serves a superb Thai Cuisine. It doesn't come cheap, but it's a great place for that unique Thai experience.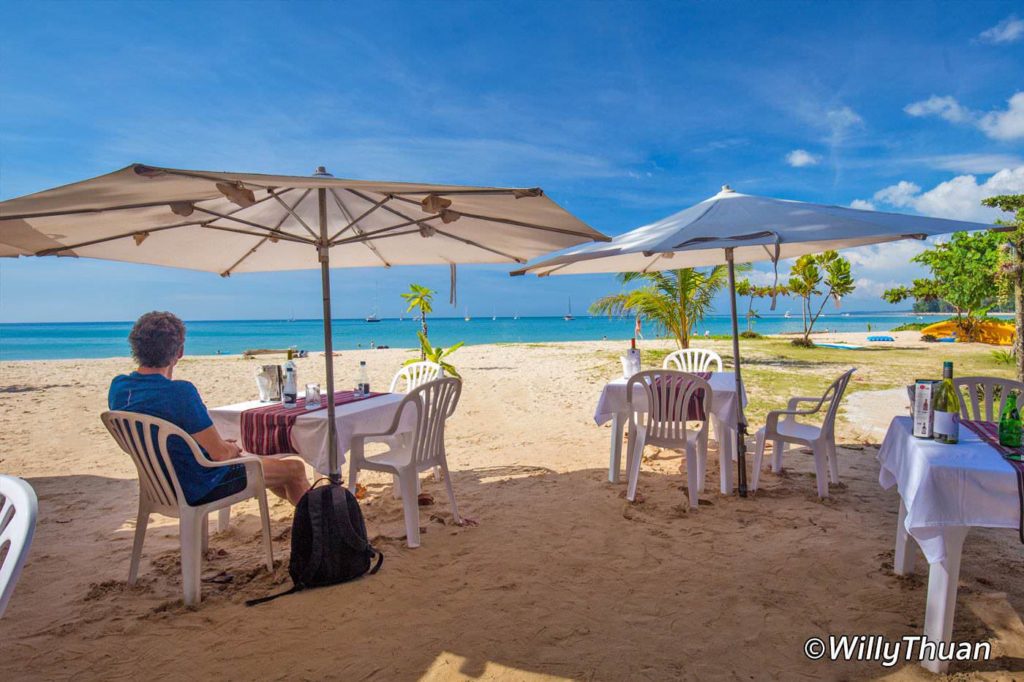 This is an excellent opportunity to try all kinds of real local food sold on carts; it often tastes better than in restaurants. Try Som Tam [papaya salad] with Fried chicken!
---
How to Get to Nai Yang?
Once again this beach is very near Phuket International Airport, and you can see the planes taking off on Mai Khao Beach, which is more an attraction than a disturbance. So when nearing the airport, turn left at the T-junction and keep your eyes on the right, then turn and follow the street leading to the Dewa Hotel Phuket, reasonably easy to find. Note also that to enter the Sirinath National Park a fee is requested, but if you got to Nai Yang itself, you wouldn't have to cross the park, which is very narrow in this part.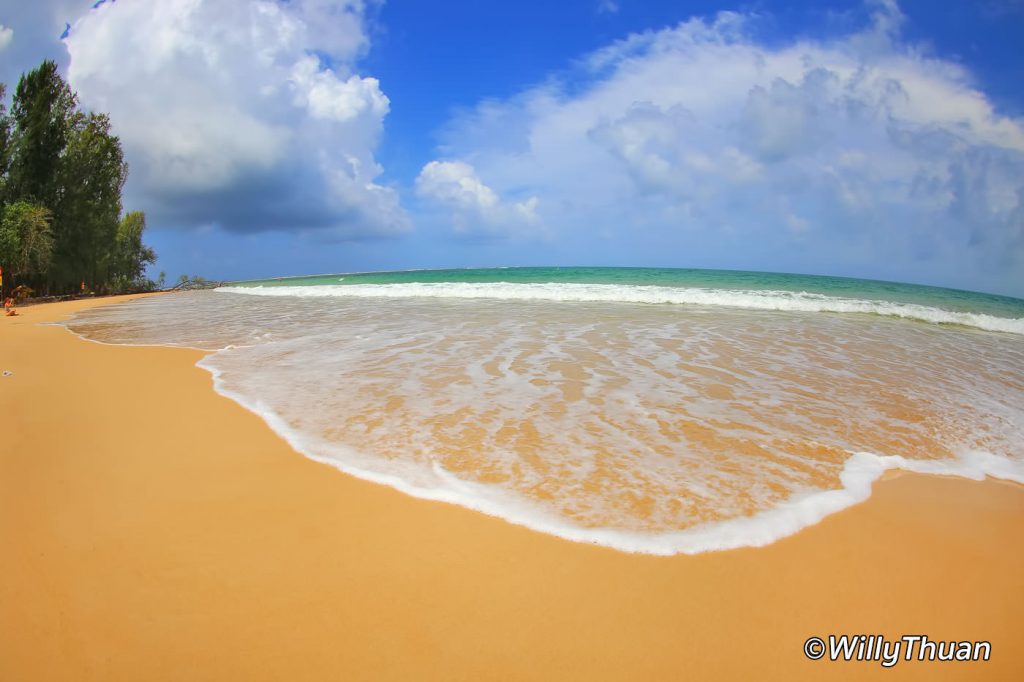 ---
Where to Stay in Nai Yang?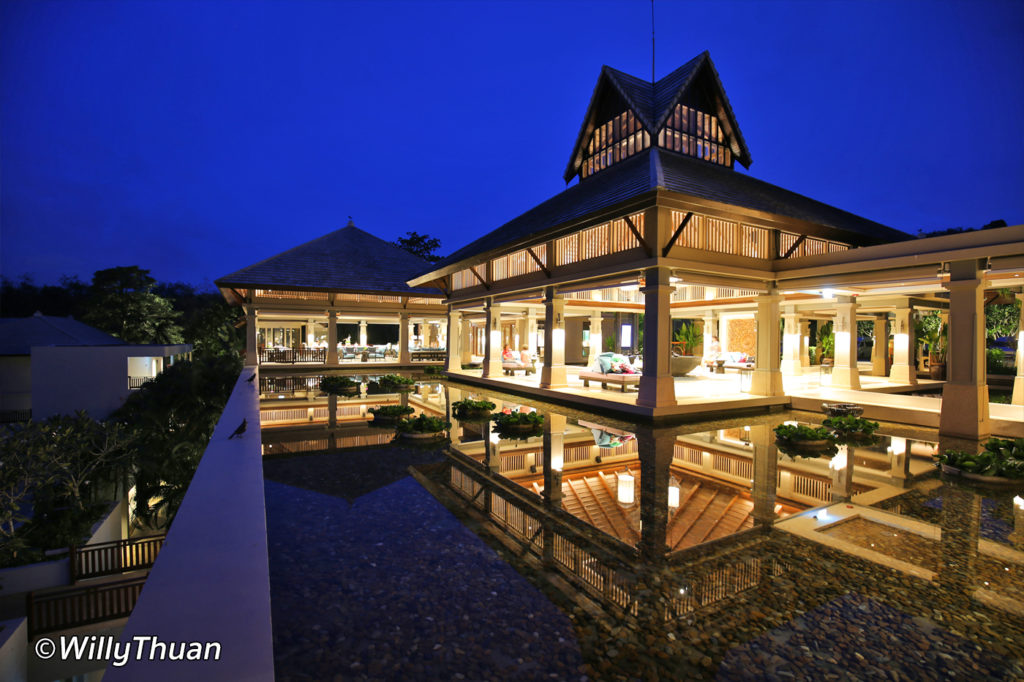 Phuket Marriott Nai Yang Resort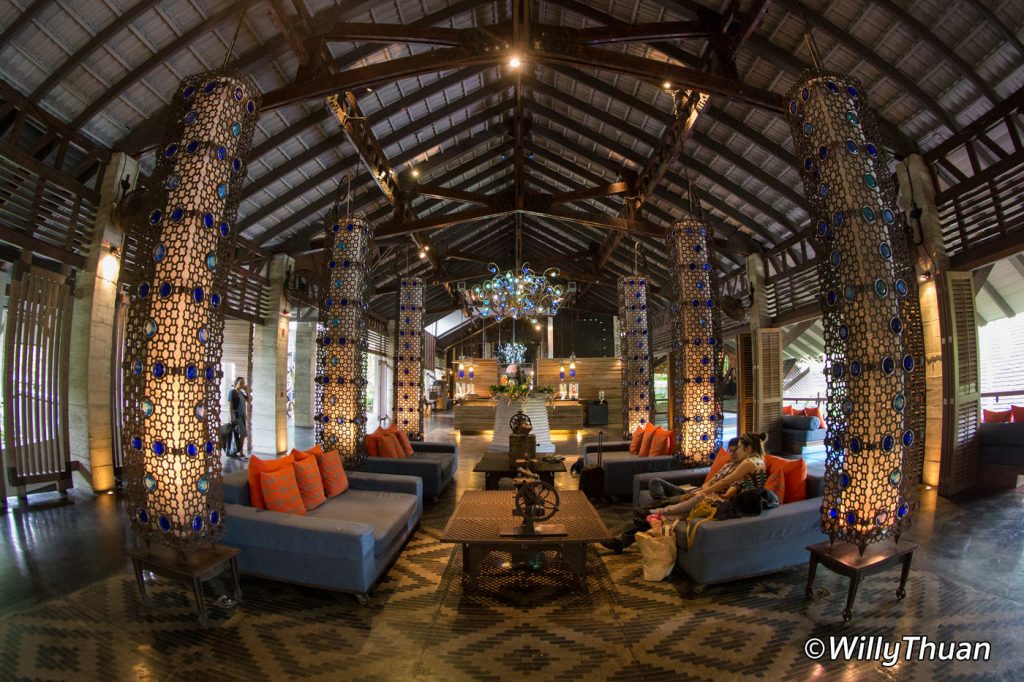 ---
Useful Tips:
Parking a car is a bit of a problem as the street along the beach becomes narrow and is a dead end. Unless you are on a bike, better park when you see the first restaurants on the right.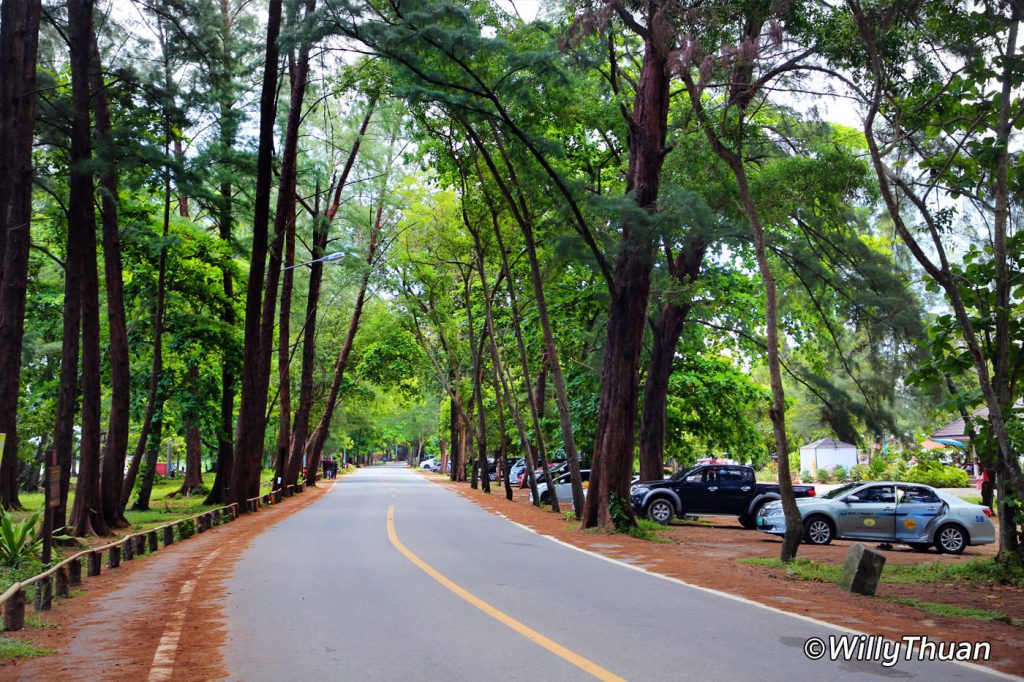 ---
Photos of Nai Yang Beach
---
Nai Yang Beach Map
---
What's around?
Black Ginger at The Slate Phuket – One of Phuket Best Thai Restaurants