One of Phuket's Best Thai Restaurants
Black Ginger is a fabulous Thai restaurant in a lovely setting inside the Slate Hotel in Nai Yang Beach. The cuisine itself is worth the visit, but the design and enigmatic arrival make you feel exceptional, like being in a traditional Thai movie. The Slate Hotel itself is a piece of art, each room, each outlet and every restaurant are the designer's work. The best way to enjoy it is to spend a weekend at the Slate as we did and to explore every corner. Black Ginger is also at the top of our list of Best restaurants in Phuket.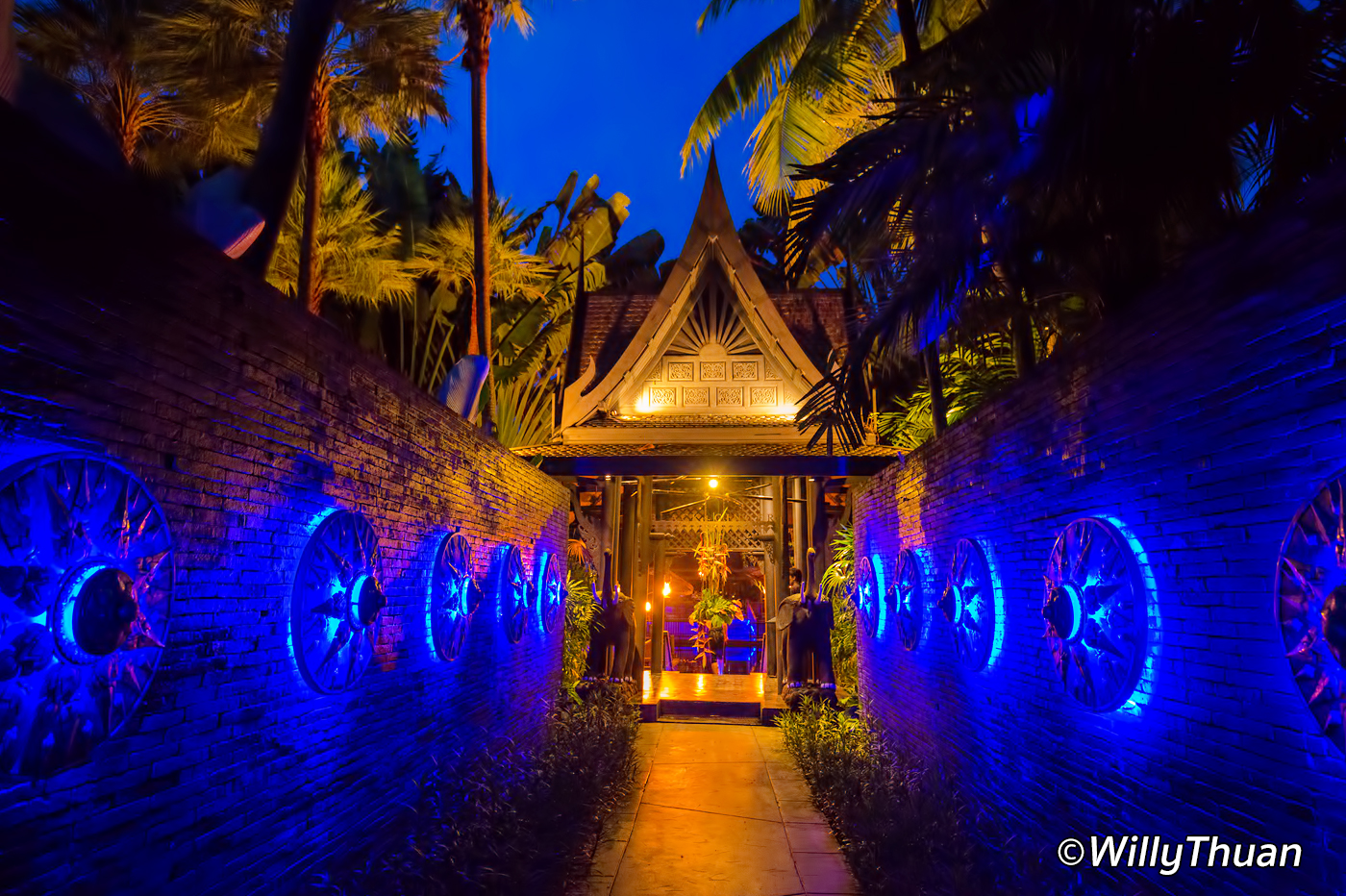 As you arrive through a small beautifully decorated passage, you first reach a pier on the edge of a small lake. The area is dimmed with a lot of palm trees and vegetation, lit by real torches! The restaurant you came to visit is across the water. But there is no bridge to reach it! If you arrive just after sunset as we did, the place indeed has a magical touch.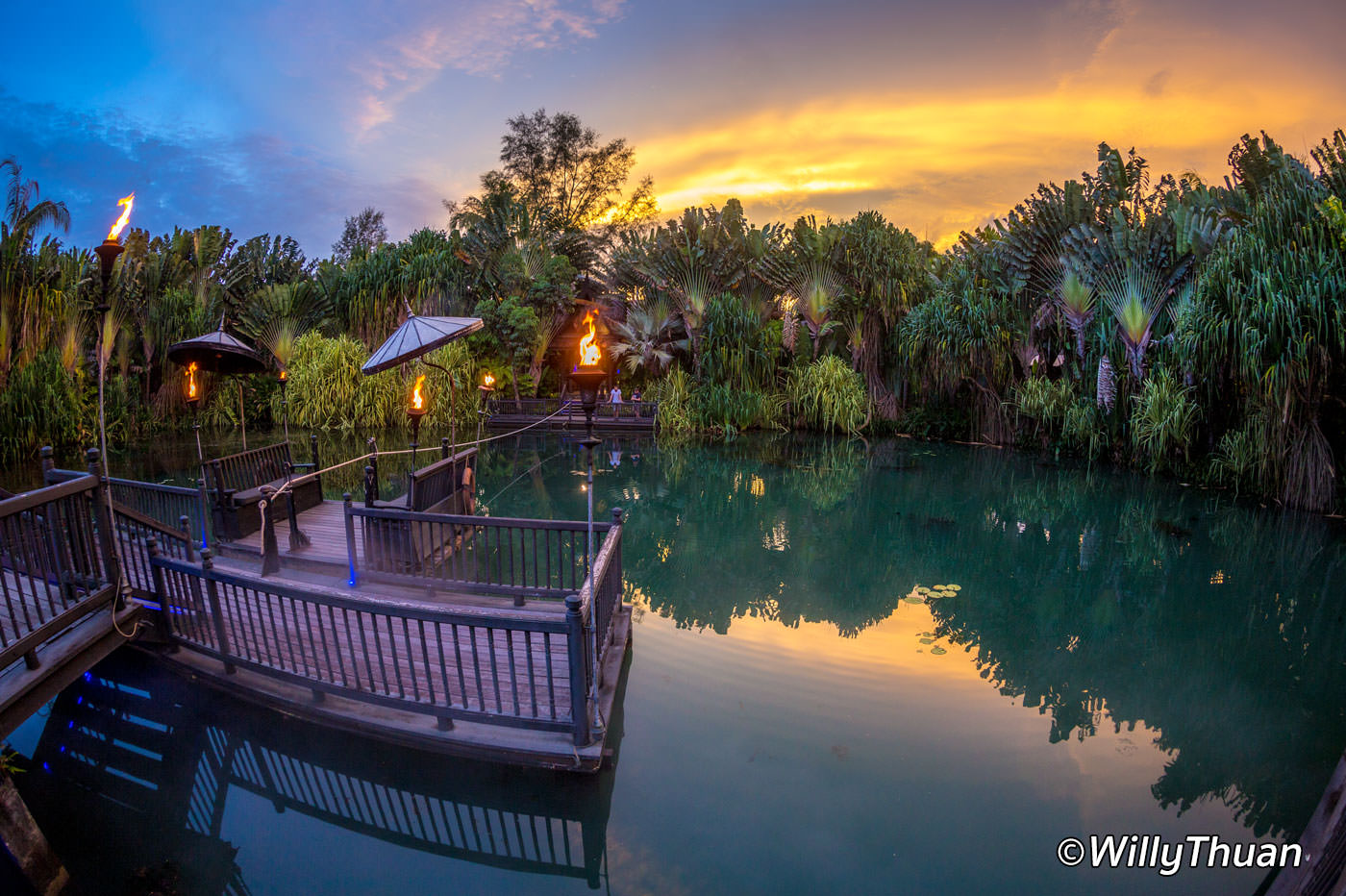 A comfortable raft slowly and silently approaches the wooden deck where you stand and welcomes you on board. The staff then pull the float back to the restaurant using a thick rope, and you are taken to the other side. It does add a nice surreal touch.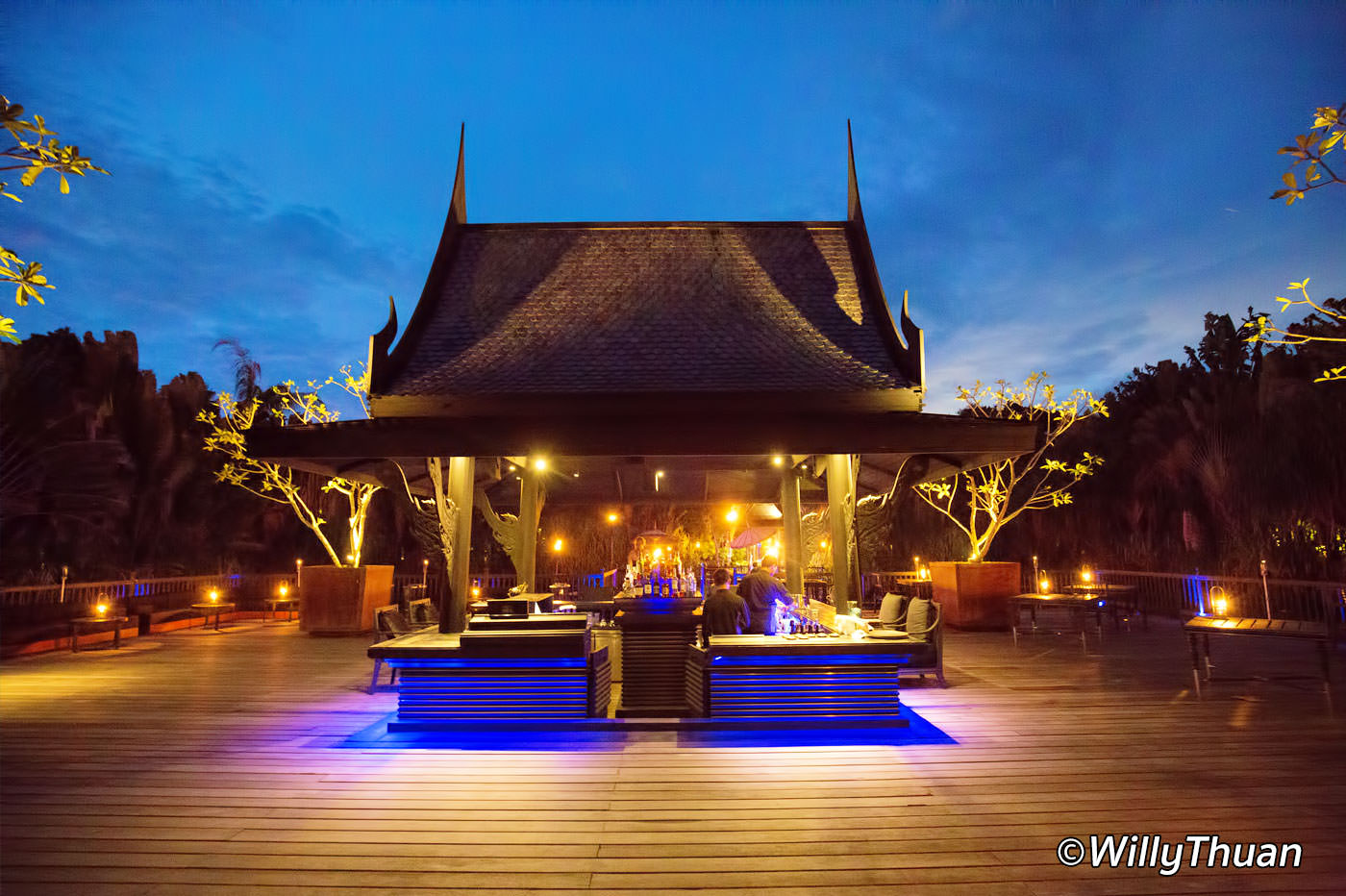 The restaurant consists of several Thai houses of traditional design; all painted in black. The first one is a beautiful open-air bar where you can sit to enjoy a nice romantic cocktail first. A waitress in a superbly crafted Thai dress invites you to the largest house. Inside, everything is dark wood or painted black: floor, walls, tables and chairs. It works surprisingly well and doesn't feel oppressive. The light distribution is intelligent, creating an intimate atmosphere that makes the experience feel exceptional. Considering that the price range is a little high, the restaurant manages busy enough to keep the background lively. (Nobody likes a fancy restaurant where you are the only guest!)
---
The Cuisine
Chef Piak prepares the fabulous cuisine you are about to discover; her specialities are som tam, tom yum, panaeng curry and crispy prawns with battered cha-plu leaves.
Another must-try is a Black Ginger's speciality called 'Poh Pia Sod Phuket', or Phuket fresh spring rolls you must roll yourself. It's fun and delicious! (310 Baht). Phuket fish cakes were surprisingly good too (Tod Man Pla – 290 Baht).
Try also the steamed whole white snapper with chilli, garlic and lime; it's a favourite Thai dish, delicate and easy-going for everyone's taste (Pla Kapong Nueng Manao – 620 baht). The list goes on and on; we wished we could try them all! However, for some reason, no matter how full you are, there is always a place for dessert. We like the classic coconut ice cream (Kati Ice Cream 110 baht) and the Phuket favourite rice flour dumplings, served in creamy coconut milk (Bua Loy Ma Praw Orn 150 baht)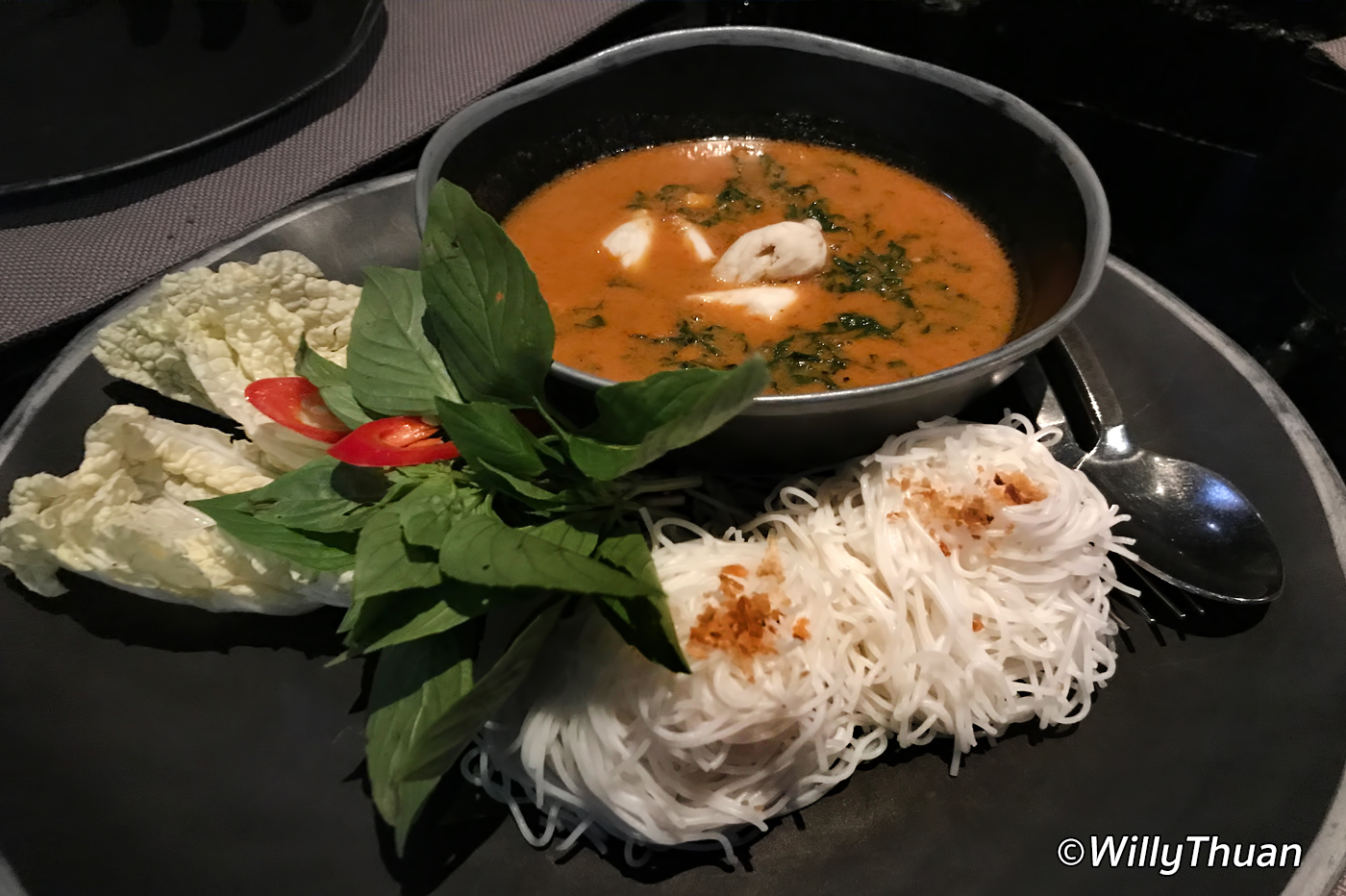 The whole dinner is an unforgettable experience. Yes, the price is a little high, and the restaurant might be a little far if you stay in the Patong area, but plan to have one special Thai dinner in Phuket, Black Ginger is a great choice. Note that the Slate is also home to Moo's Kitchen, one of the Best Cooking Schools in Phuket.
---
More photos
---
More Restaurants in North Phuket
---
More reading