Kin Dee Restaurant Phuket
UPDATE: Kin Dee Restaurant and cooking class has moved and is now 10m before the old location. The previous location is occupied by a different restaurant called Aroi Dee.
Kin Dee Restaurant Phuket is not exactly what you would call a 'local' restaurant in the pure sense of it, but it's not a touristic place either. People talk so enthusiastically about Kin Dee, which is both a restaurant and a cooking class, we had to try it for ourselves. We went there for lunch and found this excellent little restaurant overlooking the jungle near Mai Khao Beach.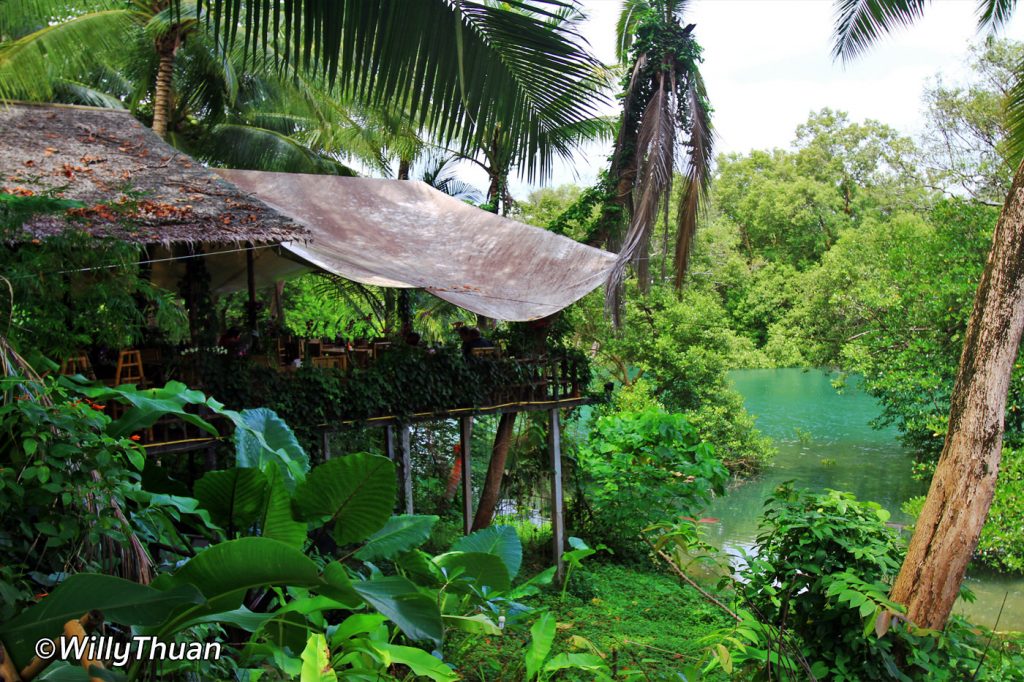 We drove all the way to very north of the island, near the 'police check point' and found this nice simple restaurant in a tiny side road going nowhere. High above the mangrove, Kin Dee Phuket is built in a surprisingly green and peaceful setting… very relaxing for a week end! Only a dozen bamboo tables are set on a wooden floor terrace and orchids are growing everywhere. It's hard to say where the plants stop and the outside vegetation starts. Nothing sophisticated, just the right amount of tropical feel with an refreshing view on the quiet waters of the mangrove.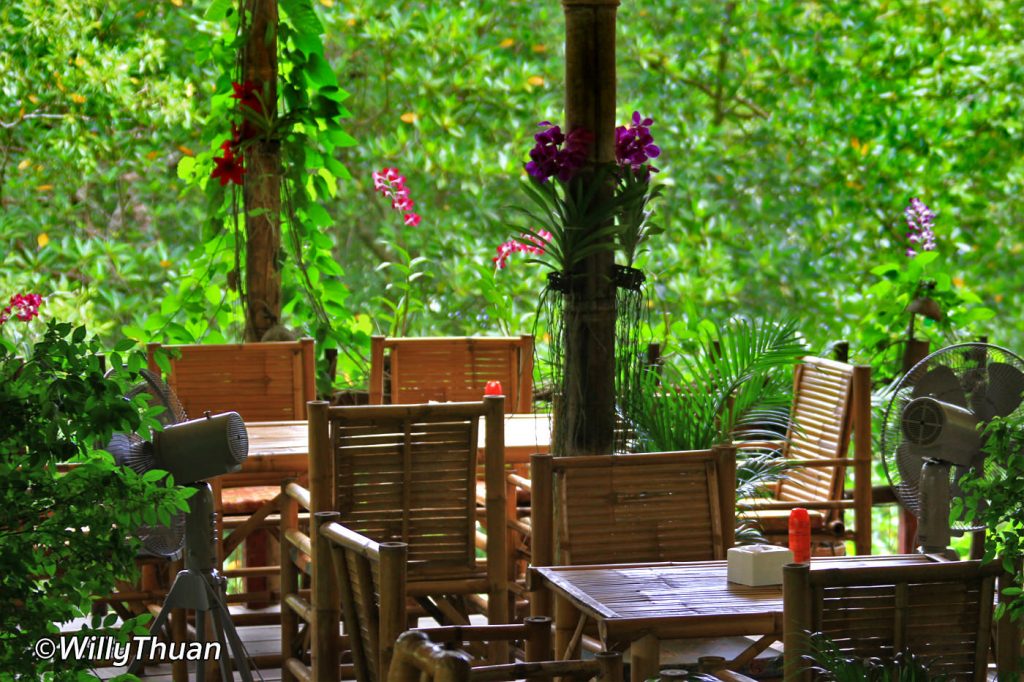 Food at Kin Dee Phuket is good, not too spicy unless you ask for it, so first timers can enjoy it without having to drink more than necessary. Yet it's not touristy and you get to experience real Thai food without having to feel treated 'special'. As usual we tried the most Thai dishes we could fin on the well illustrated menu. It usually tells you everything you need to know about the place: 'Yam Hua Plee' a delicious creamy banana flower salad, some very nice and fresh 'Pepper Crab' and a 'Poh Tae' that translates as 'Ship Wreck Soup', a delicious and very local clear spicy and sour fish soup made of many mixed ingredients, hence the name.
Kin Dee restaurant also offer Thai cooking lessons everyday, costing 800 Baht per dish and can even take you to local market to learn what to buy and how to buy. So if you happen to stay in one of the hotels in the northern part of the island, this might be your chance to give a try to real Thai cooking.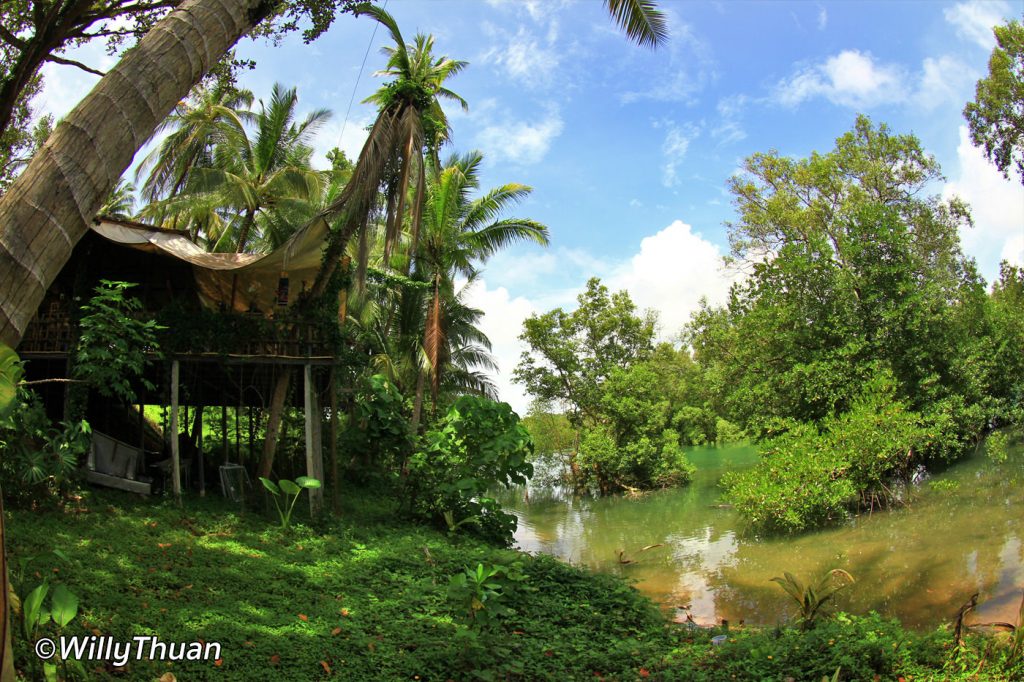 Overall we had a unexpected great lunch… the place has a great balance of green mangrove peacefulness and good Thai food and I would definitely recommend Kin Dee. It is less spicy than local joints and would please most travellers. Now if you feel like eating hardcore Thai food, you can drive further, past the check point, and go to the huts along Haad Sai Gaew Beach, it's really basic but you will eat like locals!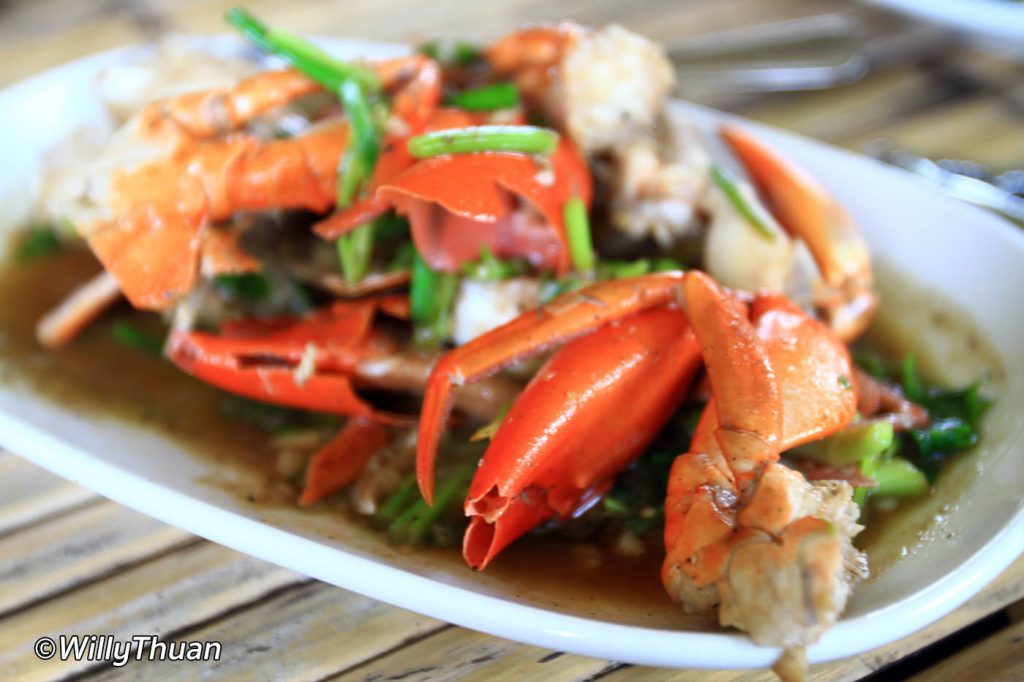 Kin Dee Restaurant Info
Open: 10:30 AM – 10:00 PM
Address: 71/6, Thepkrasattree street, Mai Khao, Thalang, Phuket 83110
Tel: +66 (0)82 814 8482, (0)80 392 3073
Kin Dee Restaurant Location Map
---
More Restaurants in North Phuket