The Slate Phuket
The Slate Phuket on Nai Yang Beach near the airport is a superb 5 star resort set on an immense property with a fantastic and unusual design inspired by the tin mining era of Phuket. It was long known as the 'Indigo' hotel and was the brain child of the famous architect and designer Bill Bensley. The name has changed from Indigo to The Slate but very little else has changed. The layout, the decoration, rooms and outlets often described as 'Industrial Chic' are surprisingly familiar.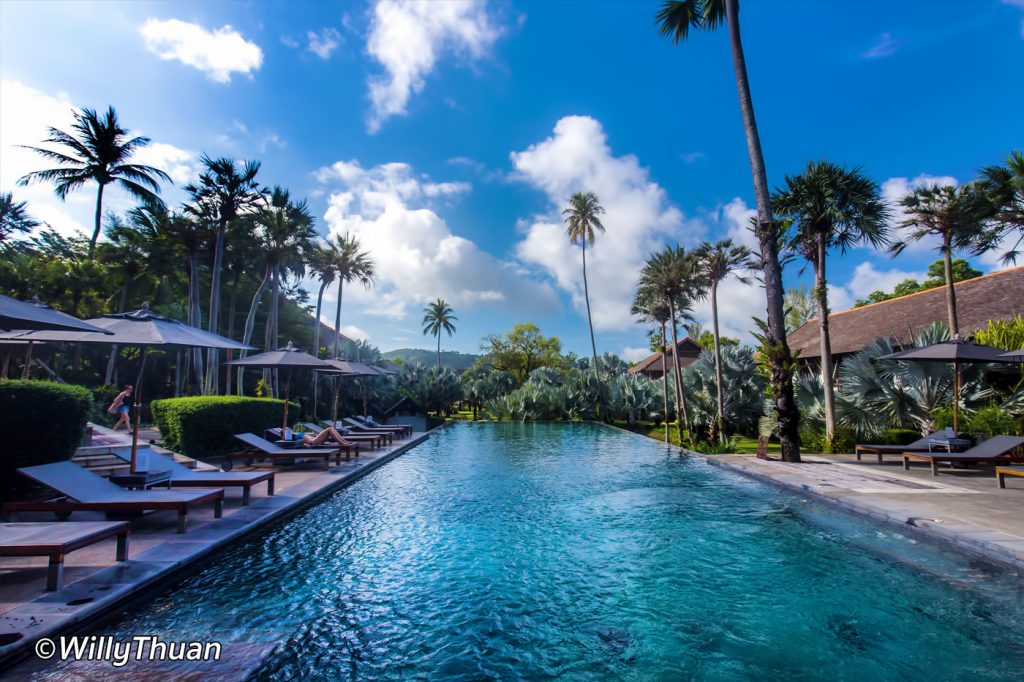 The Slate Phuket is located just 5 minute from Phuket International airport, making it a great weekend escape for those who don't really care about the frantic nightlife of Patong, Kata or Karon Beach. Nai Yang beach is a perfect nature escape for romance and peace. This part of the island is probably the closest to what Phuket used to be before fame started to transform what used to be a paradise island.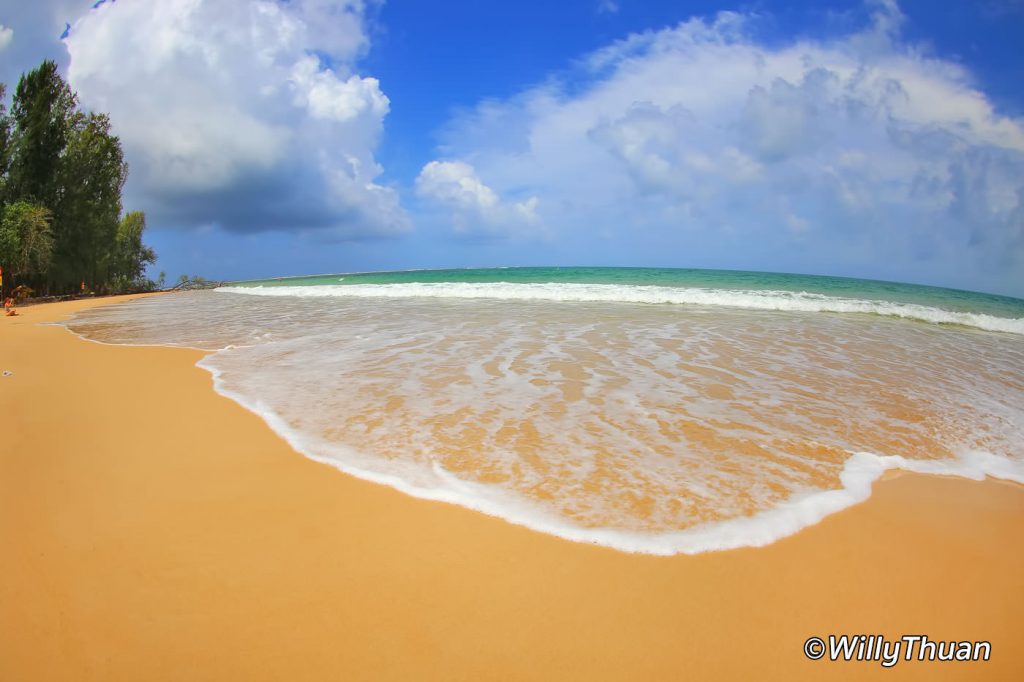 With 6 room types, the resort is immense and features no less than 5 restaurants, 3 large swimming pools including a non-smoking kids pool and a kids-free adult pool (very smart move here) an award winning spa and a very large fitness room.
---
Dining and Bars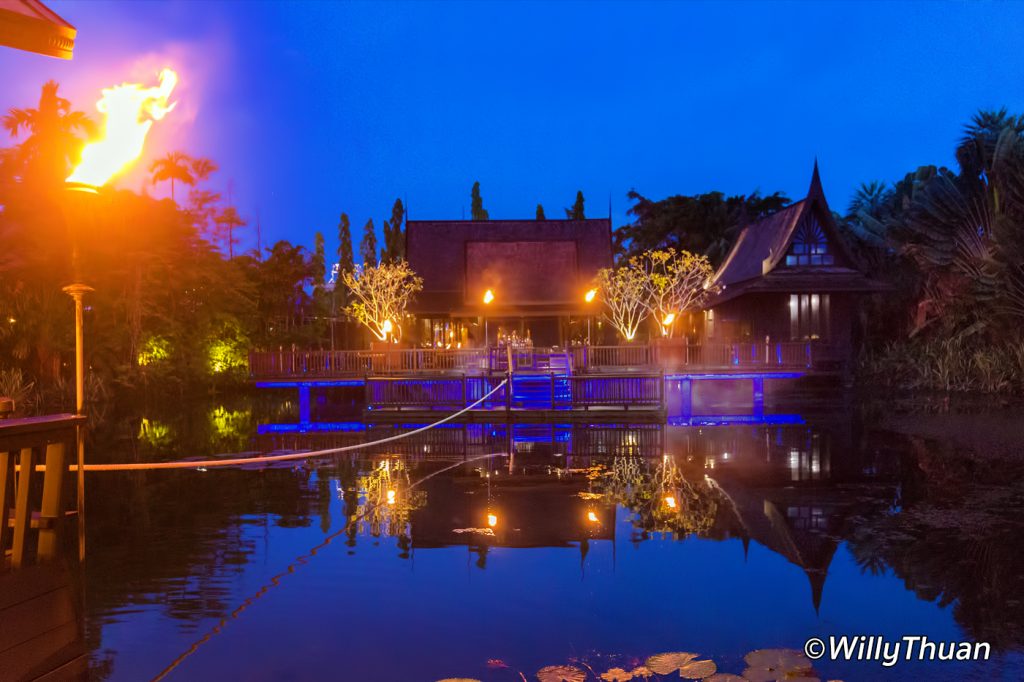 ---
Black Ginger is an absolute must try, probably the best Thai restaurant in Phuket in the upmarket range (means that you can get great Thai food in local restaurants but this is Thai food for a special occasion). It is a great experience and you should not miss a chance to take your loved one to Black Ginger. The restaurant is getting increasingly popular so reservations are recommended at 076 327 006. Read more
Black Ginger at The Slate Phuket – One of Phuket Best Thai Restaurants
---
Tin Mine Restaurant
Tin Mine, the main restaurant is probably where you will take your breakfast. It's vast and open air, surrounded by greenery like almost everything in the resort. The breakfast buffet is huge and overall very good. Here again and like the entire resort, the mining theme is omnipresent in every details, even in the table sets.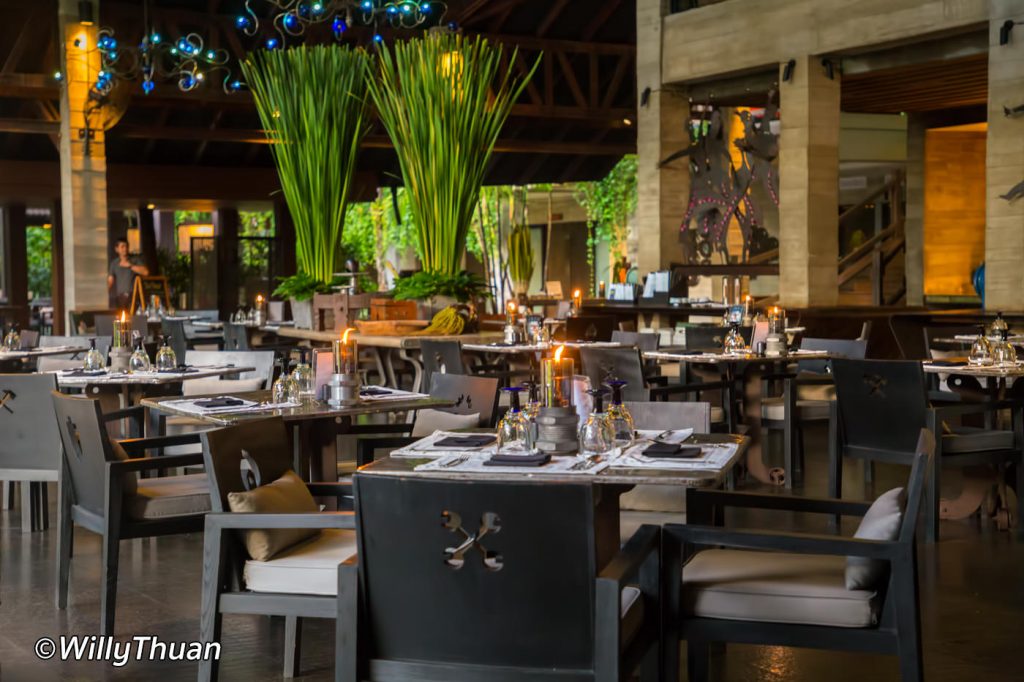 ---
Rivet & Rebar
Rivet & Rebar near the beach is a fun place for a couple of after dinner drinks. The bar is all wood and leather, creating a dark and intimate atmosphere.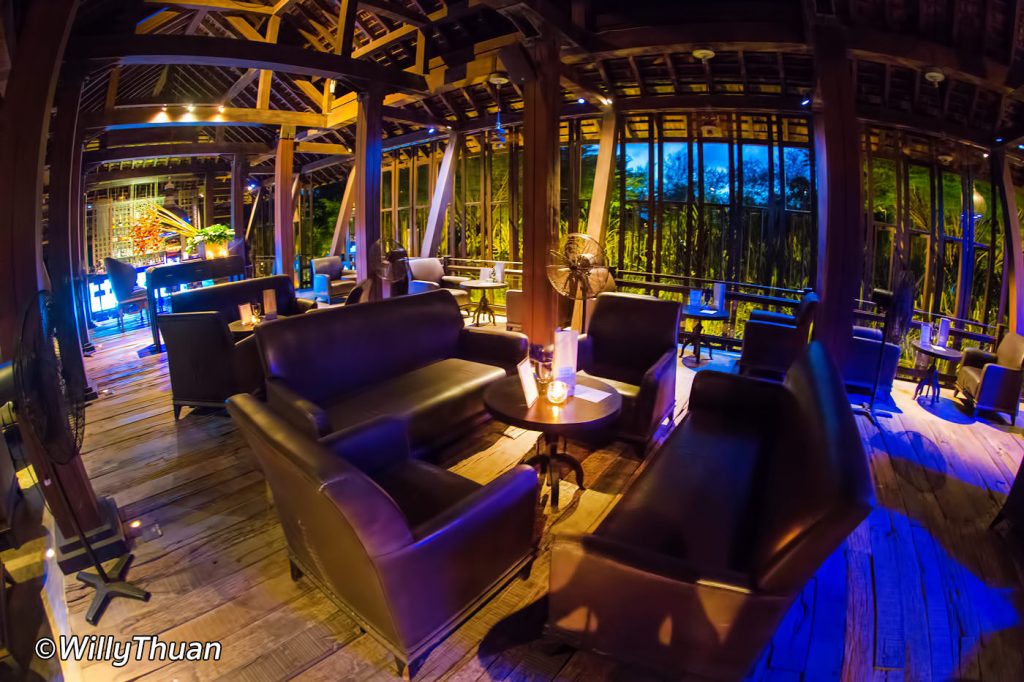 ---
The Rooms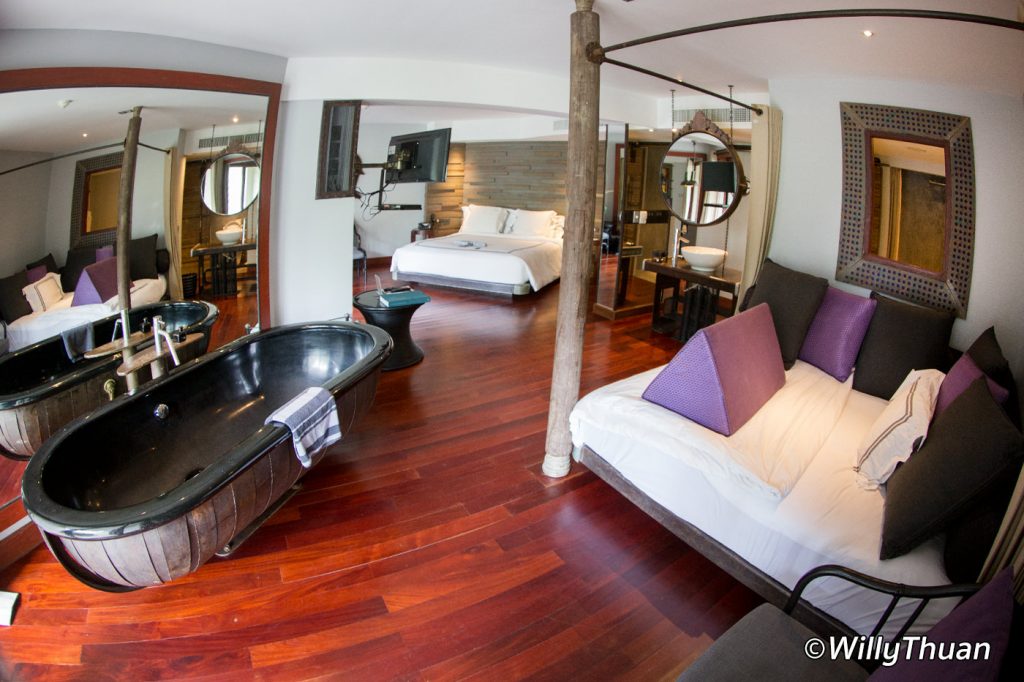 Our room was a D-Buk Suite, not the top of the line but with 76 Sq m it was surprisingly large and really well designed. The shape is unusual and attractive, often breaking the old-fashioned standard design you get in most hotels. You can instantly tell how much attention was given to every detail as the tin mine influence is very prominent in every element and furniture. The distribution of space is very smart and there is no shortage of storage for your suitcases.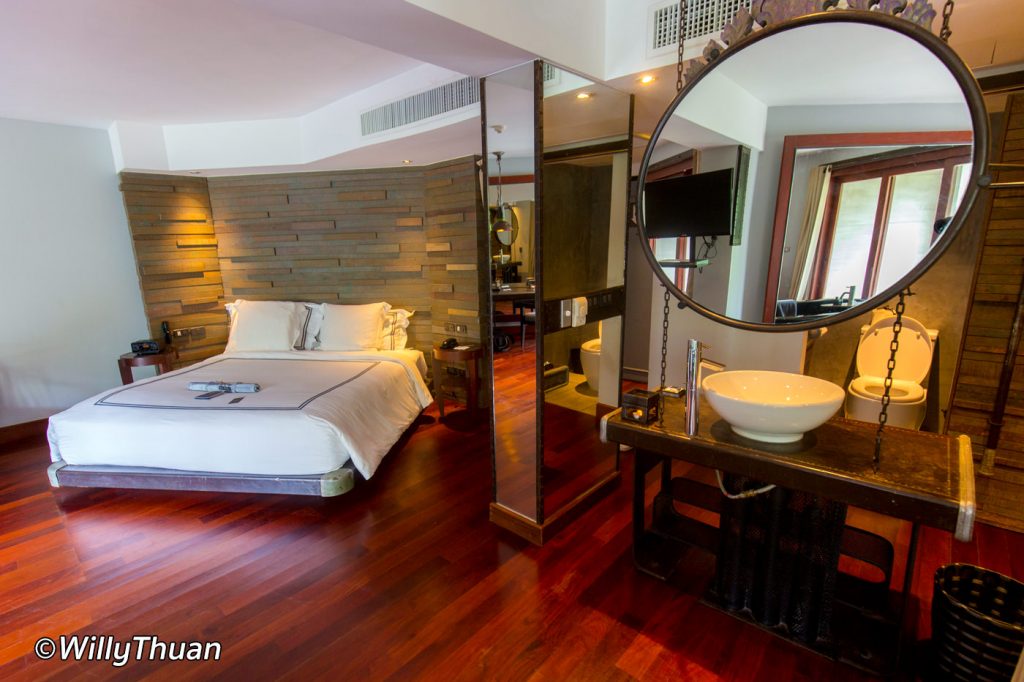 The Slate offers 6 or 7 rooms types for all budgets and each has its own personal touch and all rotate around that 'industrial deco' look. Note that if you pick a D-Buk room as we did, ask for a room in the upper floors, you'll get a much nicer view from your balcony. Our terrace was not really attractive as it was hiding behind a tall vegetation bush.
---
The Facilities
Coqoon Spa
We didn't have time to enjoy the spa but we know it's renown and it's the perfect addition to your relaxing holiday in this part of the island since you are not really going to party in Patong every night. Apparently it's an award winning spa.
Cooking Class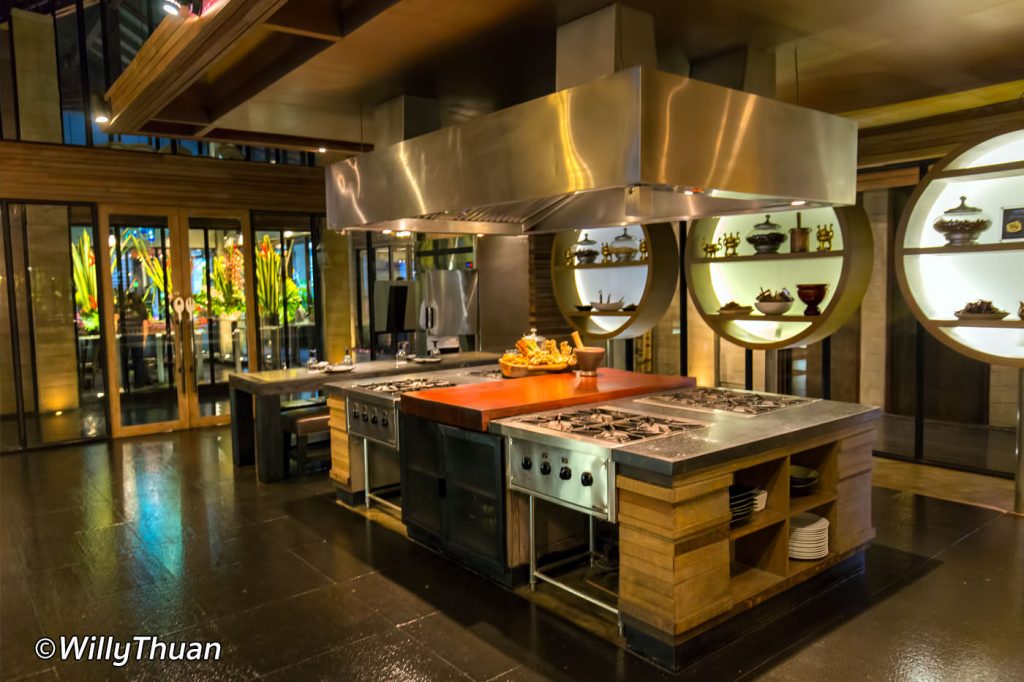 Moo'sKItchen is a superbly equipped cooking classes designed for real cooking, not the usual tourist setting where everything is already prepared and ready. Here you really learn about ingredients and do the cooking yourself all the way. Moo's Kitchen is one of the Best Cooking Schools in Phuket.
Boutique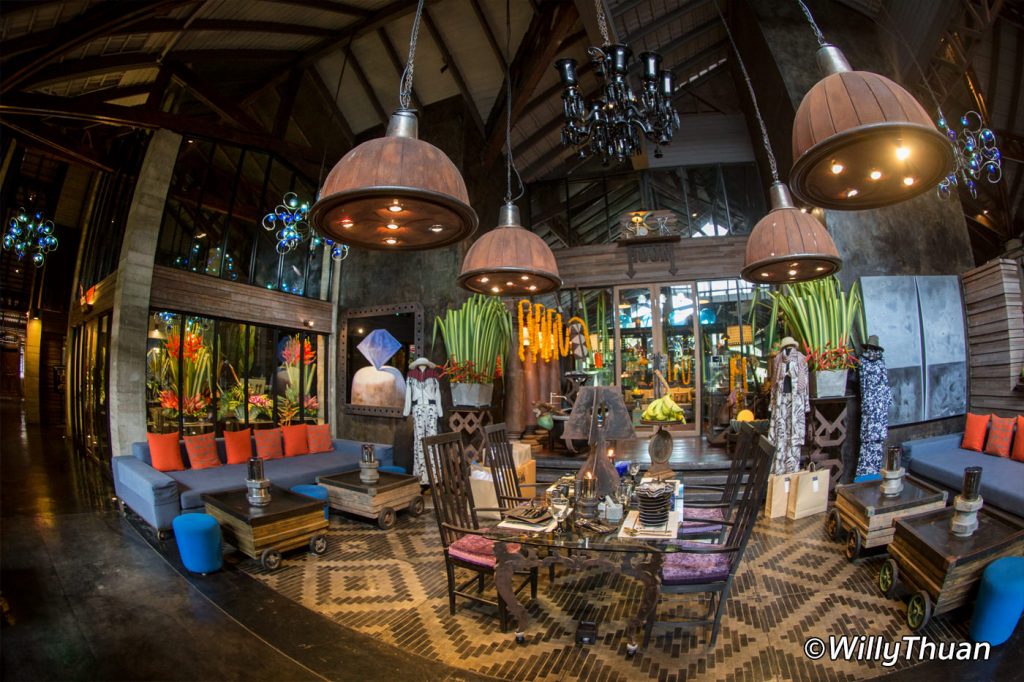 The Slate has a surprisingly large boutique with an incredible amount of beautiful and unique items. Do not miss it!
Flower Shop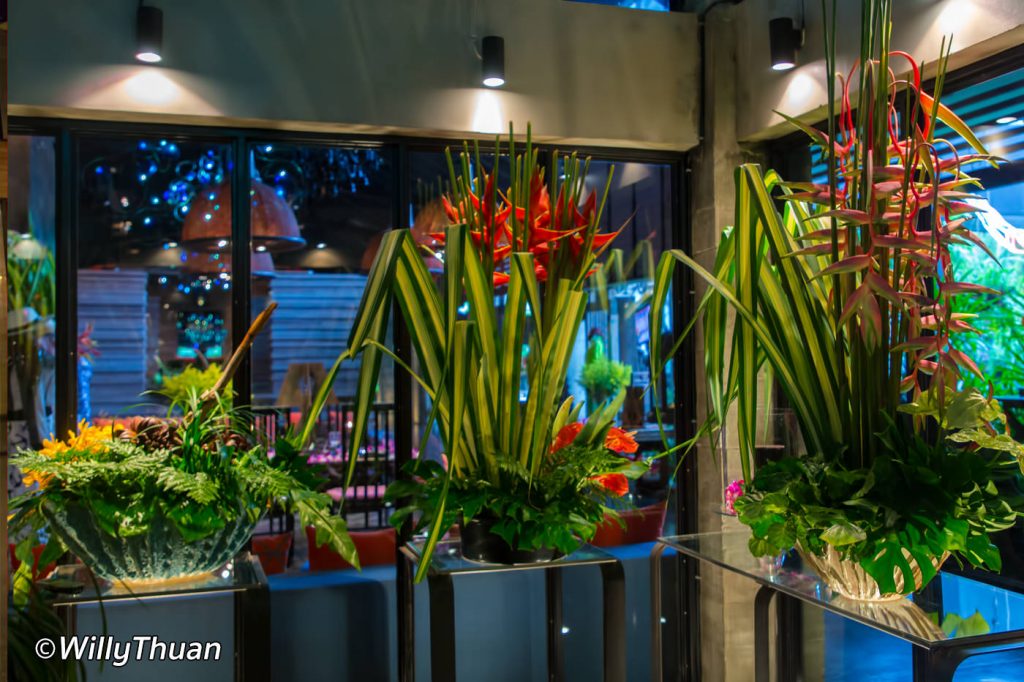 The bouquets displayed in the shop are truly jaw dropping… it's really worth a stop and a photo.
Fitness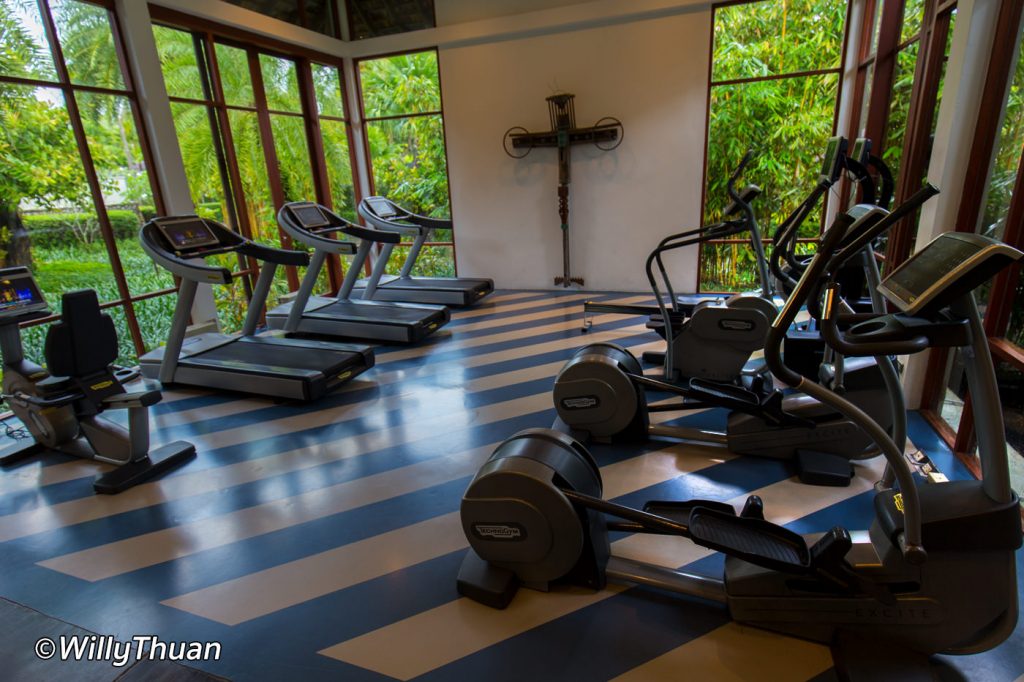 The fitness room is superbly equipped but opens a little late in the morning and closes a little early in the evening.
---
Summary
What we loved
The hotel design is fantastic. So many creative details to discover and admire
Black Ginger restaurant was really good
Excellent service and crew. We didn't have to wave to get someone's attention
Beautiful shop and flower shop
The beach near the hotel has a unique atmosphere for relaxation.
Several nice little bars and restaurants are available right on the beach in front of the hotel.
We love their fact that The Slate is so close to the airport for a relaxing escape but some might find it a little too far from the action.
---
What we didn't
It is so vast it can be confusing, especially with the overall dim lighting. I lost my way several times while trying to retrieve my room (on the first day I didn't know there was 3 pools so I keep walking in circles)
It's a little dark by design, both the rooms and the lighting
There can be mosquitoes
It's close to the beach but not really on the beach and you could have to walk some distance from the main area to the beach.
Note that the beach is not really a swimming beach
---
---
Photos of The Slate

The Slate Phuket Location Map