Dewa Phuket Review
Dewa Phuket Resort and Villas is a luxury hotel located in the tranquil area of Nai Yang Beach, just a short distance from Phuket International Airport, on the west coast of Phuket Island. The hotel offers a peaceful and serene environment, making it an ideal choice for travellers seeking a relaxing getaway rather than the hectic beaches of Patong or Kata Beaches. Nai Yang is a surprisingly well-balanced area with beach restaurants, local markets, a Thai temple and a superb beach at a short walking distance from Dewa Phuket.
The architecture and design of Dewa Phuket are inspired by traditional Thai and contemporary styles, combining modern amenities with a touch of local charm.

Hotel Quick Summary
Dewa Phuket
Hotel Summary & Guests Score

Hotel Summary

The Beach
The superb beach Nai Yang is just 100 meters from the hotel, across the street and a short walk under the trees.
The Hotel
Beautifully designed 5-star hotel with pool villas offering total privacy.
The Facilities
2 restaurants, 1 swimming pool with a pool bar, fitness, spa.
What's Around?
The beach, the small village of Nai Yang with great beach dining, a local market and a beautiful Thai temple are just next to the hotel.
Who is it for?
Travellers who prefer peace and a true local experience.
Worth Noticing
the hotel is near the airport but the planes are not disturbibg at all.
Price
Good value for money.
Hotel Location

Click here to see this hotel on the map 📍
Check the rates with your favourite websites
Rooms and Villas
The hotel features 6 room types and pool villas: Deluxe Room (38 sqm), Deluxe Garden (38 sqm), Pool Villa (70 sqm), Grand Pool Villa (100 sqm), Garden Pool Villa (130 sqm), One Bedroom Suite (67 sqm) and Two Bedroom Suite (110-145 sqm, 6 guests). Each unit is elegantly furnished and equipped with modern amenities such as air conditioning, flat-screen TVs, minibars, and complimentary Wi-Fi.
We booked a pool villa and got upgraded to a Grand Pool Villa, which was superb. The room is beautifully decorated and the layout creates a perfect living space, with the bed in the back and a comfortable living area with large sofas in the front. The bathroom is large and bright with a big welcoming bathtub.
The villa comes with a small garden, a dining table with two chairs, two loungers with an umbrella, an outdoor shower and a pool of decent size Most importantly guests can enjoy total privacy, another rare luxury on the island.
---
Restaurants and Dining
Dewa Phuket has one restaurant called Terrace Grill (7 am – 11 pm), a coffee shop called Bread and Butter (7 am – 6 pm), and a pool bar (11 am -11 pm).
Terrace Grill
Terrace Grill serves a variety of international and Thai dishes, prepared with fresh and locally sourced ingredients. This is where you will enjoy a vast breakfast buffet with a welcome choice of eggs, bacon, sausages, beans and potatoes, salads and fresh fruits. Enjoying breakfast from the terrace overlooking the coconut trees of the national park is definitely the best way to start the day, and since breakfast starts at 7 am until late in the morning, there is no pressure. During the day, guests can also enjoy refreshing cocktails and light snacks at the poolside bar.
---
Bread and Butter
Below the main restaurant, by the national park roadside is a large and very cosy coffee shop that serves great cakes and excellent coffee. There is a nice workstation by the main window, making the place a great workspace to work on your laptop while enjoying drinks and snacks.
Facilities
One of the highlights of Dewa Phuket is its beautiful swimming pool area. The resort boasts a lagoon-style pool surrounded by lush tropical gardens, creating a picturesque setting for guests to unwind and enjoy the sun.
The fitness centre is large and well-equipped with weights and machines.
For those seeking relaxation and rejuvenation, Lime Leaf Spa provides a range of treatments and therapies to pamper guests. There is also a fitness centre for those looking to stay active during their stay.
In summary, Dewa Phuket is a luxury hotel in Phuket that offers a peaceful ambience, beautiful accommodations, a stunning pool area, direct beach access, and a range of dining and wellness facilities. It provides a perfect blend of comfort, serenity, and Thai hospitality, making it an excellent choice for travellers visiting Phuket.
The superb and often understated beach of Nai Yang is just across the street from the hotel, then a short walk under the trees to reach the ocean. The area facing the hotel is quiet and natural as part of the Sirinat National Park. The small village of Nai Yang is just 500 metres south of the hotel and you can choose to walk there on the shaded road, or the sandy beach, which is a lot nicer. As you approach the village you will meet a lot of little food and fruit carts on each side of the road. Some sell day trip tours and souvenirs as well.
Nai Yang Village is a small but lovely and relaxing place with restaurants, including a few of them right on the sand, which is a rare luxury nowadays in Phuket. There are bars, massage shops or massage on the beach, and of course, a couple of tailors. You can even try scuba diving and Kite surfing during the low season (May to November). Nai Yang has always been one of our favourite hideaways to stay away from the crowds.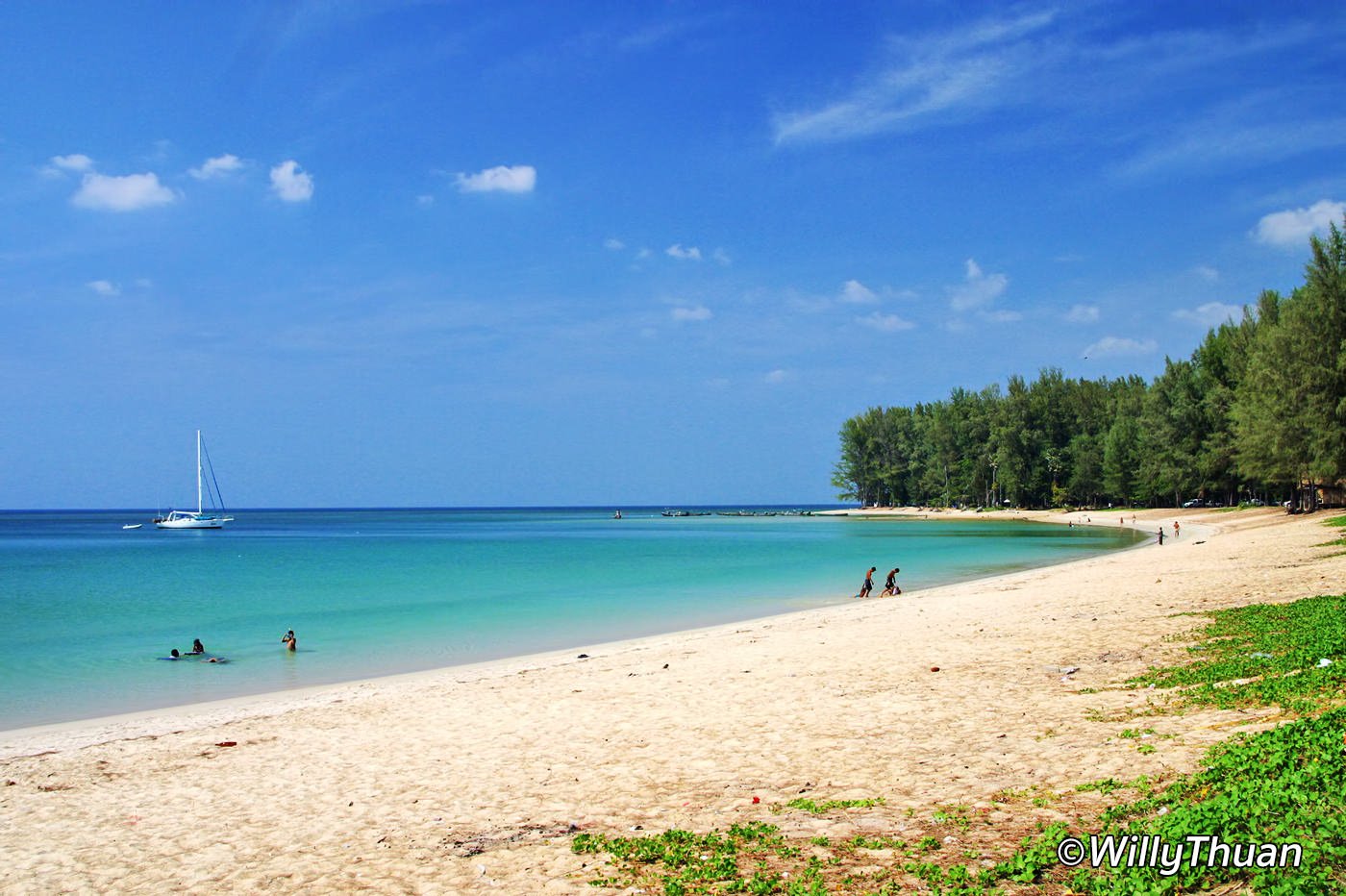 North of the hotel is the Sirinath National Park where locals come to picnic or even camping.
Photos of Dewa Phuket
Information
Dewa Phuket Info
Location: Nai Yang Beach
Address: 65 Moo 1 Sakoo Thalang District, Phuket 83110
Hours: Open 24 hours
Phone: 076 372 300
---
Check the rates with your favourite websites
---
Factsheet
| | |
| --- | --- |
| ⛱️ Main beach nearby: | Nai Yang Beach |
| ⛱️ Distance to the beach: | across the street |
| ⛱️ Beach condition: | good |
| ⭐ Range | 5-star resort |
| 🏊‍♀️ Swimming pools: | 1 |
| 🍴 Restaurants and bars: | 2 restaurants, 1 pool bar |
| 🛍️ Facilities | Spa, fitness |
| 🚙 Distance to Patong Beach: | 34 km |
| 🚙 Distance to Phuket Town: | 30 km |
| ✈️ Distance from Phuket International Airport: | 2 km |
---
Dewa Phuket Map
Get the directions on your phone: https://goo.gl/maps/yimcVzUd65UyZdHe9
More reading