Pullman Phuket Arcadia Naithon
Pullman Phuket Arcadia Naithon is a superb resort located on the still peaceful Naithon beach, a surprisingly beautiful beach away from any main road on the upper west coast of Phuket. The hotel is far from the usual crowds but not isolated and near a less known local life, making it an exciting starting point to enjoy what Phuket has to offer if you are not a party goer.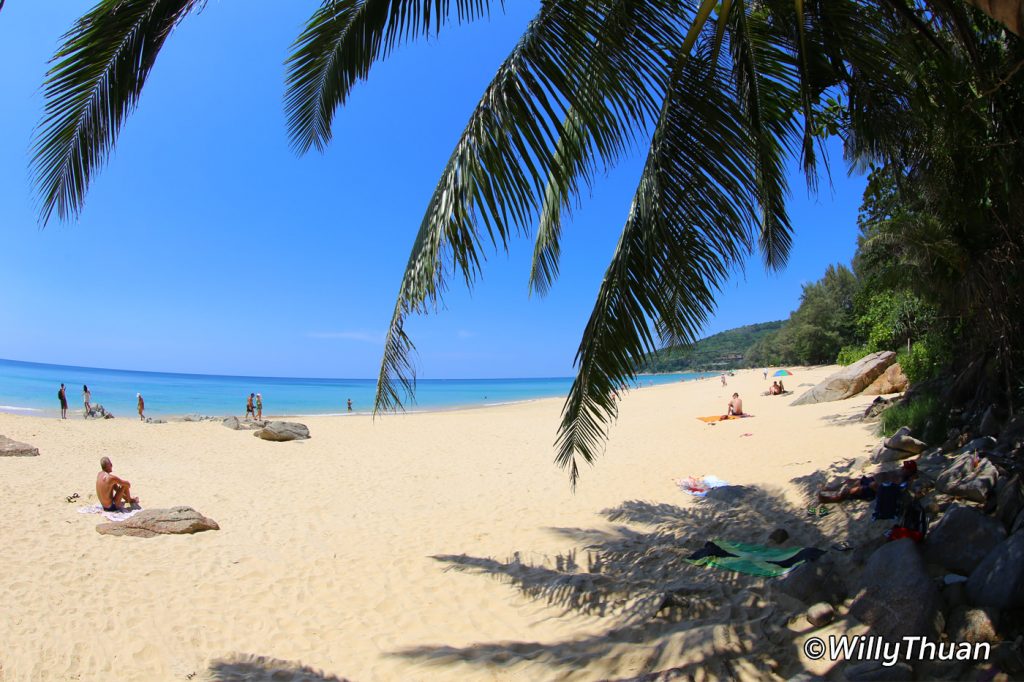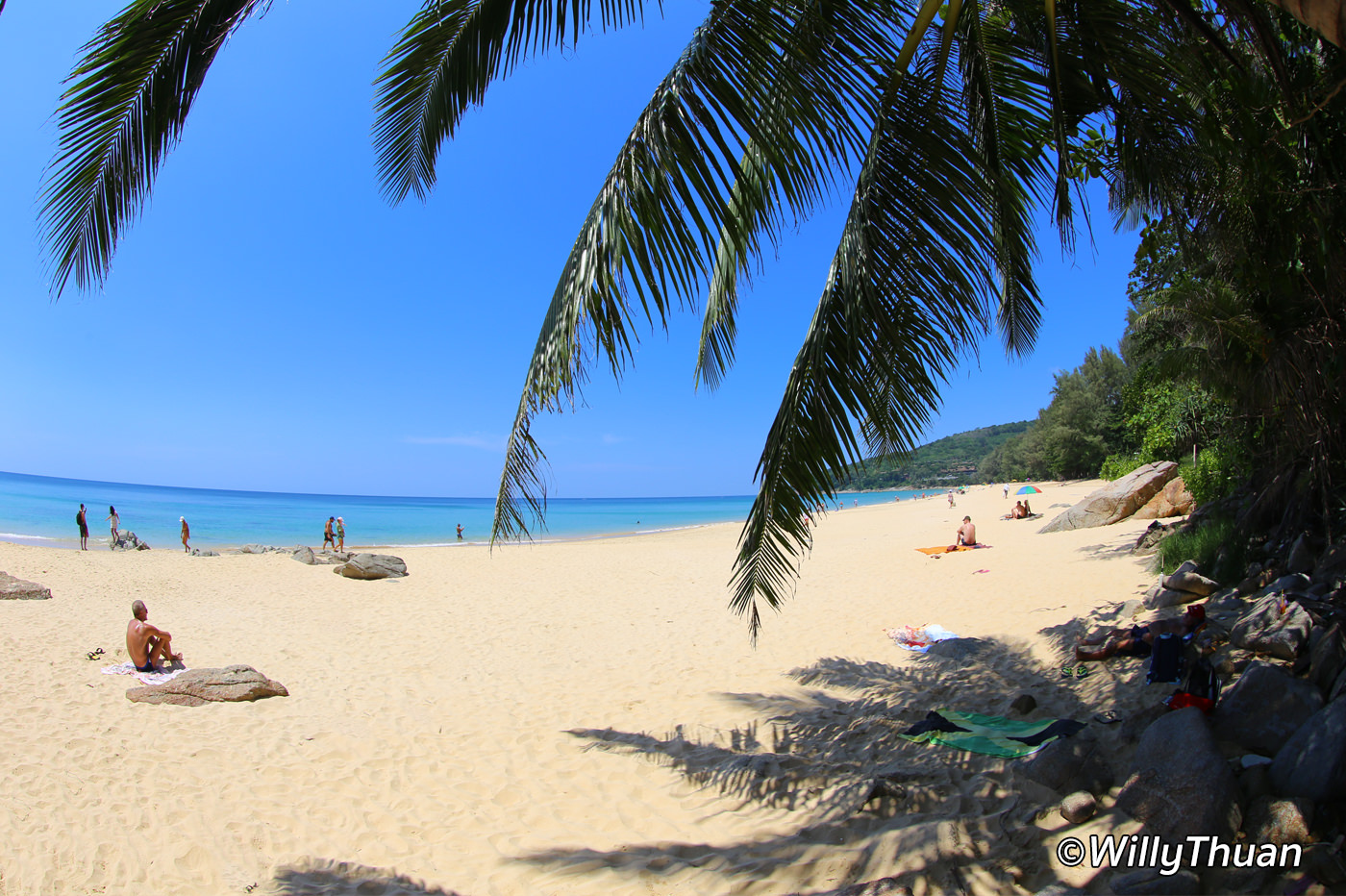 On the first impression, the size of Pullman Arcadia Phuket isn't really visible as rooms and villas built on the hillside blend really well in the natural environment. However, 277 rooms is actually a large resort. From rooms to swimming pools, outlets and public areas, everything is larger than your usual resort, but so very well designed it never feels overwhelming. It instantly appears that architects made excellent use of the space and walking from an outlet to another is easy.
The immense infinity pool overlooking the sandy beach of Naithon down below is a treat to the eyes. If you don't feel like going on the beach today, this pool is a great place to spend the hot hours in loungers set directly in the water. Even better: in case you change your mind, you can easily walk from the pool down to that beach! (Direct beach access is a rare treat in Phuket hotels).
From the lobby, don't miss the three circular sofas embedded in a water pond just above the pool and below that, once again, the beach of Naithon. No doubt this is the place where everyone wants to sit for a cocktail at the end of the day, the perfect holiday picture that will drive all your friends jealous.
---
---
Restaurants and Dining
The three restaurants are beautifully decorated with the right amount of contemporary and classic design. 'Elements' serves all-day dining in a vast restaurant with floor to ceiling windows but also a huge terrace with stunning views. The most impressive is undoubtedly their breakfast buffet: Immense and varied with quality products, it makes your first meal a happy starting point, and you certainly don't want to miss this!
In the evening we tried Vero Trattoria & Wine Bar, the Italian restaurant located above Elements and it was a real treat, both sophisticated and casual at the same time, perfect for a romantic dinner with a sunset. Most guests prefer to eat outdoor to enjoy the stunning views of the Andaman Sea, but as the heat can be rather high in May we preferred to enjoy the decor of the aircon room. I didn't get a chance to experience Dathri Spa, but it appeared to be very popular.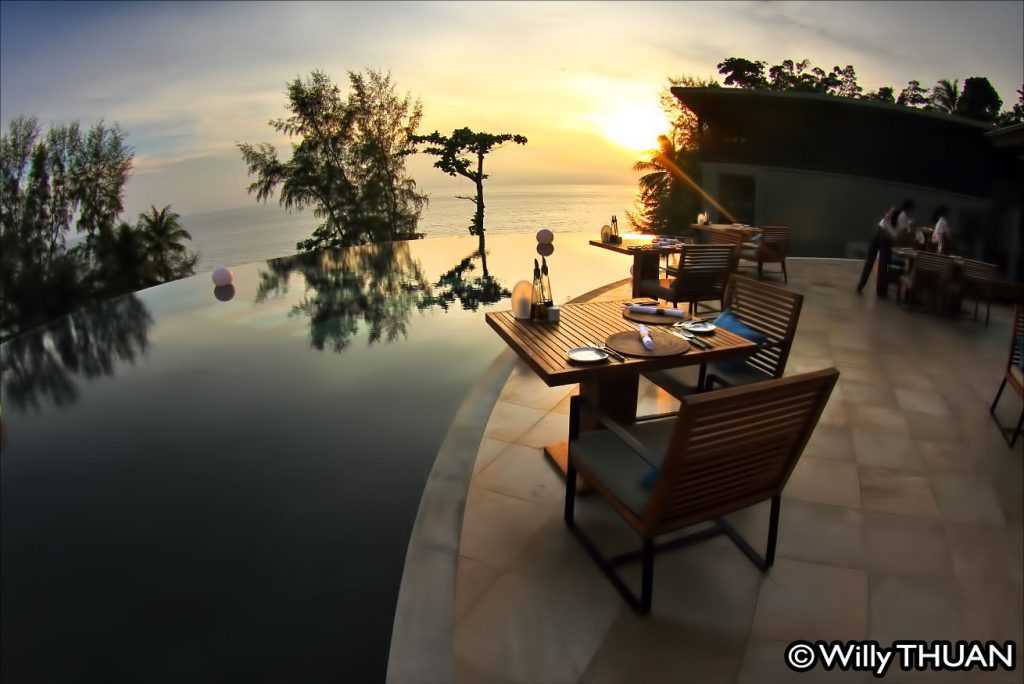 ---
The Rooms and Villas
Pullman Phuket Arcadia Naithon is a 277 rooms resort distributed in Deluxe, Grand Deluxe, Family Deluxe, Grand Ocean Suites and best of all: amazing pool villas. My room was a Grand Ocean room, and it certainly deserved its name; superb room, large and extremely well designed with a sinfully comfy sea-facing bed.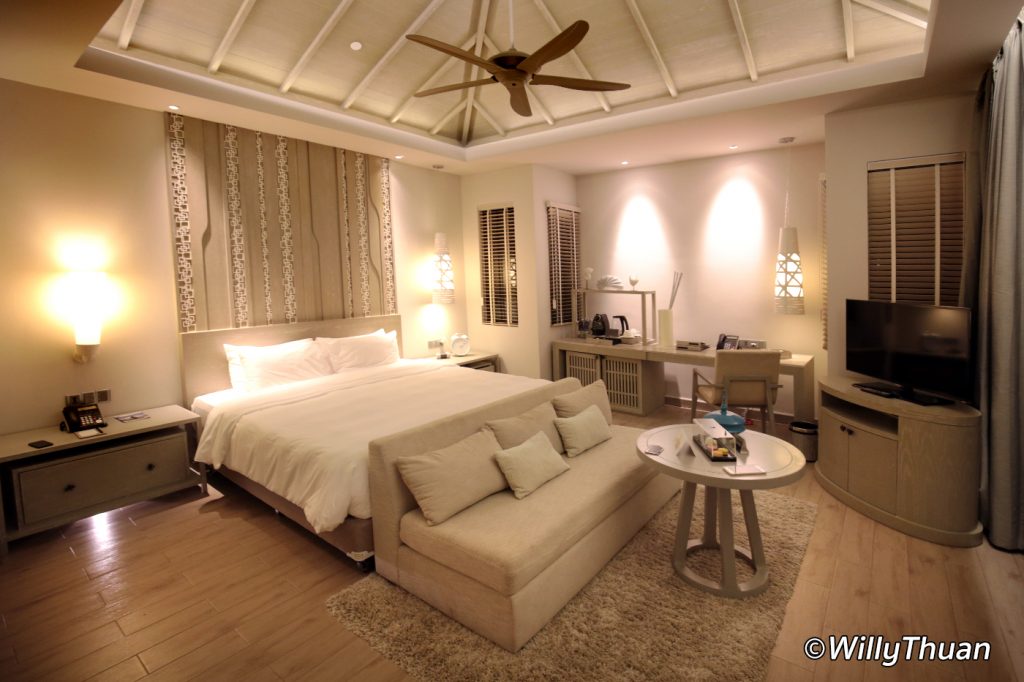 A real treat in the morning. In front of the bed are a large sofa and a very attractive balcony high above the sea. As a modern resort, it is of course fitted with a good working station, oversized flat TV and most importantly, plenty of international plugs modern travellers can't live without. No need to specify it comes with a very fast WiFi. The bathroom is large too, with a great bathtub and premium bathroom amenities.
---
---
What's Around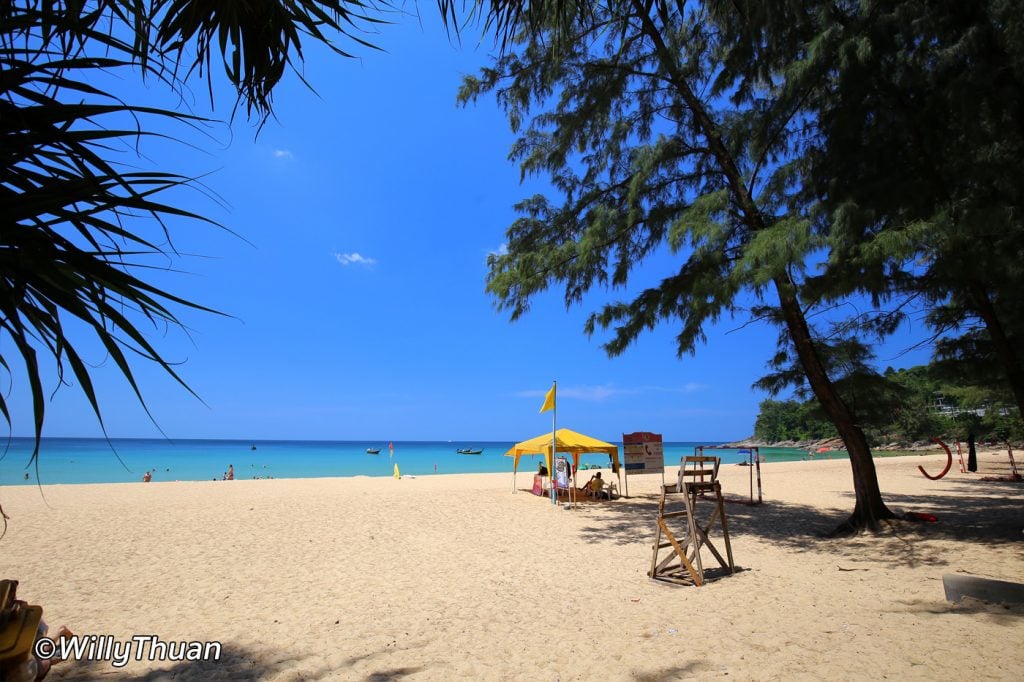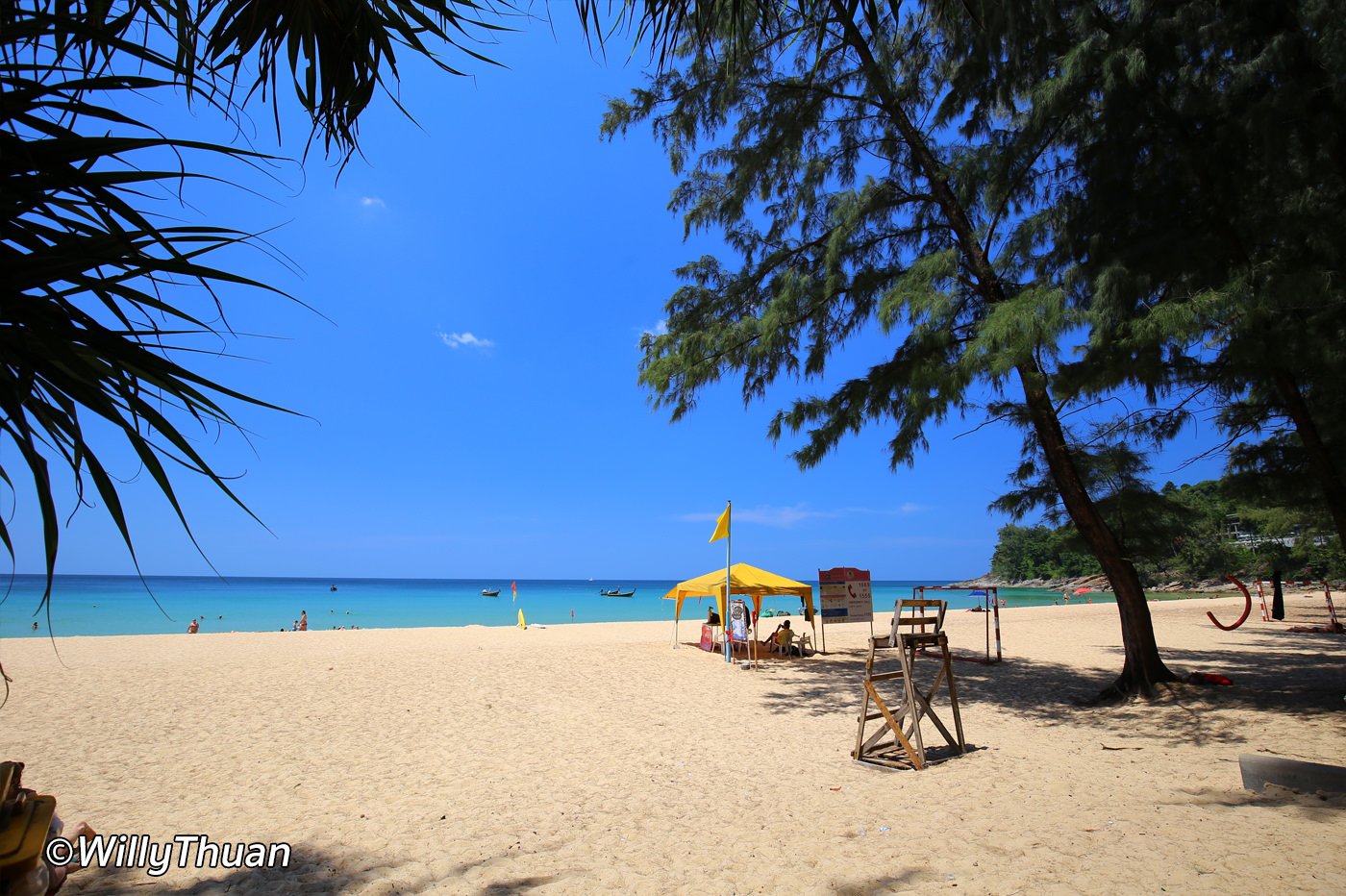 If you are too lazy to walk down the stairs then walk to the centre of Naithon beach, the hotel provides a free shuttle every 30 mn or every hour depending on the time of the day. For further exploration, renting a car is a great option. Naithon Beach is small, which is good, but you'll find there a few bars and restaurants, a convenience store and the most beautiful fruit displays on the whole island of Phuket!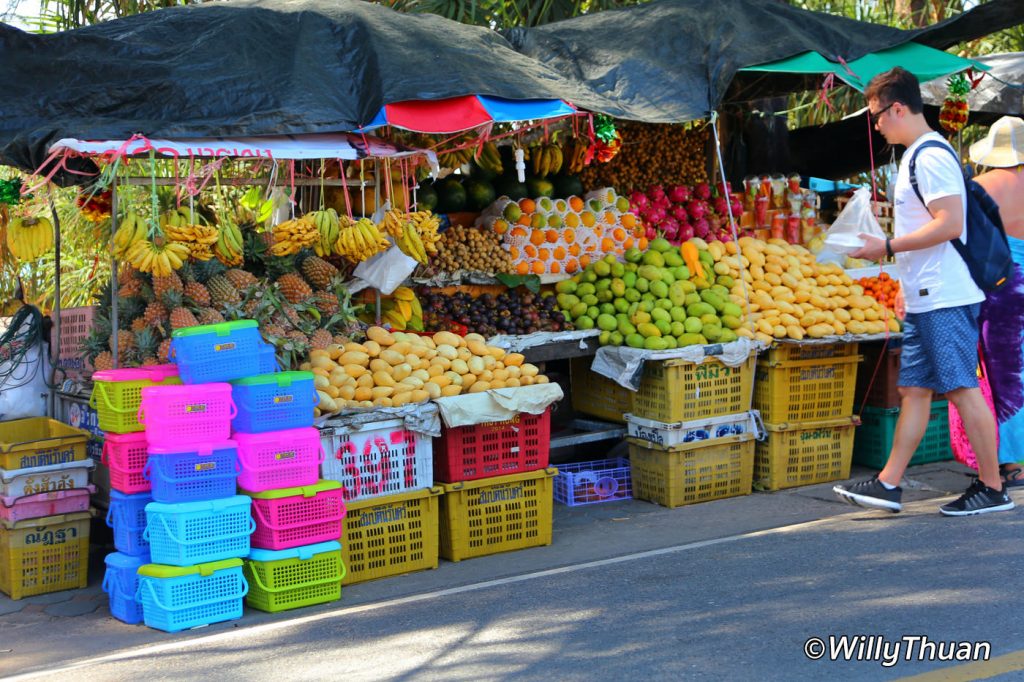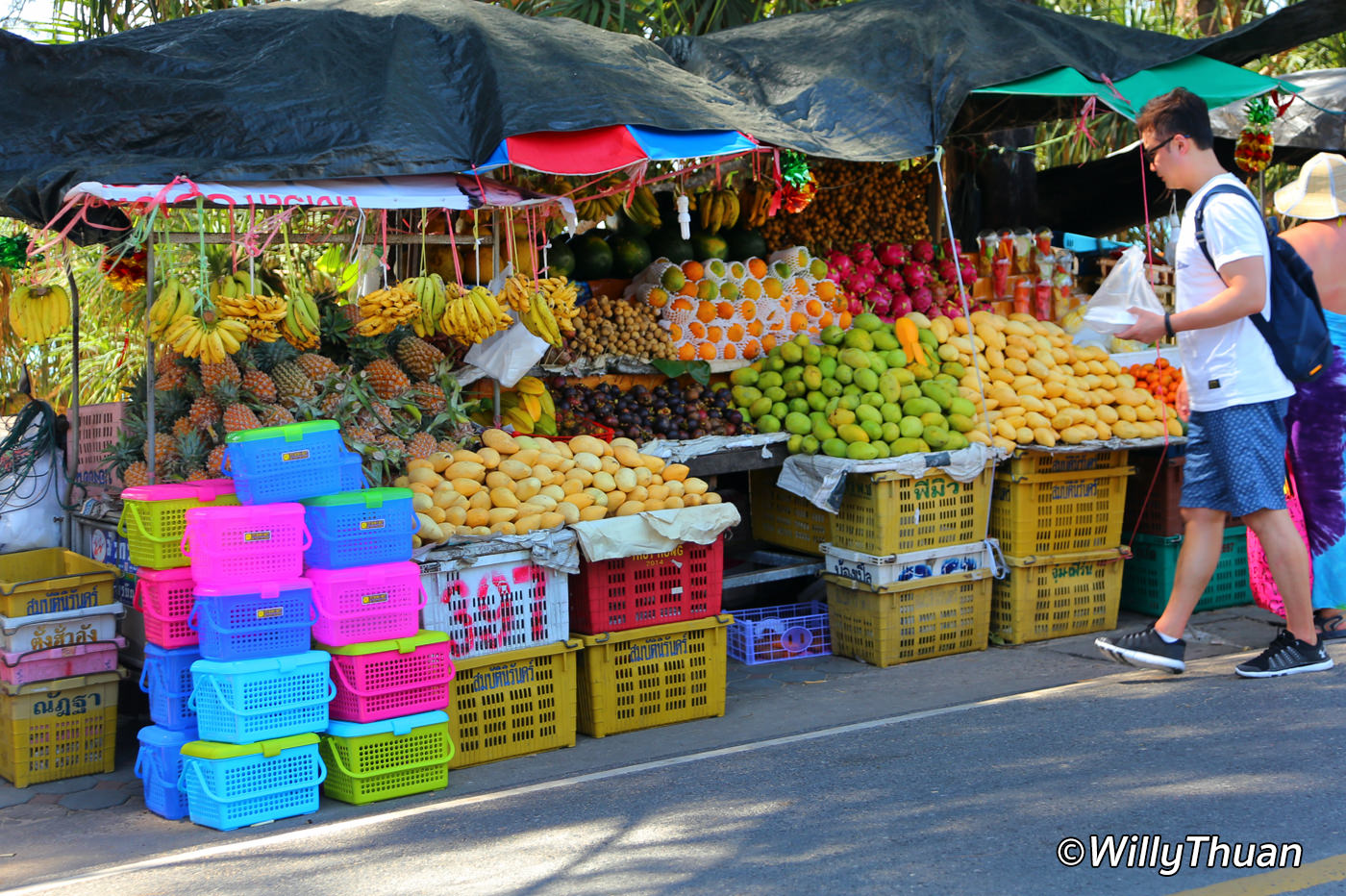 Note that the resort is on a hillside with plenty of stairs so it might not be recommended for those with limited mobility. However, there are buggies to get to your room. Most villas are not very far, and it can be quite a climb but going back to the main area of the hotel using the stairs is pretty easy and fast.
---
Verdict
Pullman Phuket Arcadia Naithon is really an oasis of affordable luxury for those who like Phuket the way it used to be when it was just a small village. It's very close to the airport, so no long drive to start your holiday (not too close either so you won't hear planes). With its great restaurants, fitness, kids club and spa, Pullman Naithon is the perfect escape for those who prefer Phuket the way it used to be.
---
More photos
---
Pullman Phuket Arcadia Info
Location: Naithon Beach
Address: 22/2 Moo 4 Naithon Beach, Amphur Talang, Phuket 83110
Tel: 076 303 299
Open: 24 hours
Rates: Pullman Phuket Arcadia Naithon Beach
---
Pullman Phuket Arcadia Map