Where to Propose in Phuket?
Phuket sunsets can be fabulous, no matter the season, but low season offers more impressive sunsets than high because of the monsoon clouds. During high season, skies are often unattractive, and without clouds, it's rather dull, but with when the last red rays of sunlight hit the heavy monsoon clouds, you are in for a spectacular show.
In the list below, we list some of the places we enjoy most to watch a sunset with a drink or a meal. Life in Phuket is intense and each moment of your stay should be unforgettable, so pick some of these and make your holiday count!
Note that there are many other viewpoints from where you can enjoy a sunset, such as the famous Promthep Cape, but the ones we list below are bars or restaurants where you can sit and have a perfect sunset cocktail, and those are facing the sun most of the year.
---
Cape Panwa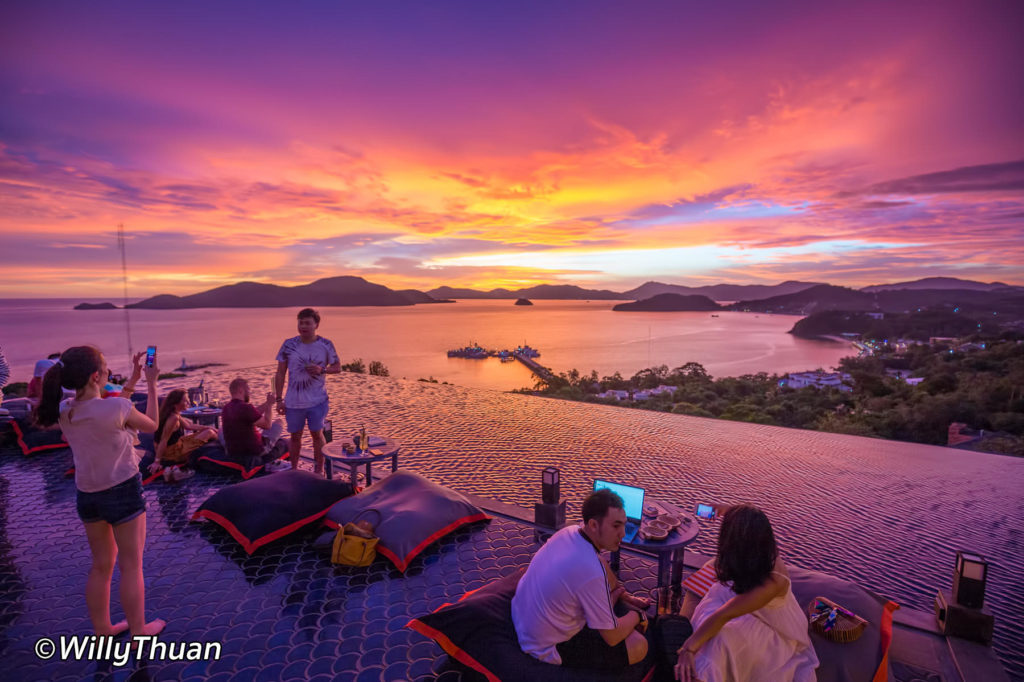 Probably the most difficult to get in but the most rewarding, the 360 rooftop bar of the luxurious Sri Panwa on the southeastern coast of Phuket offered us the most spectacular sunset ever. It's just really hard to get a table, and it doesn't come cheap either. Read here how to get there.
---
Kata Noi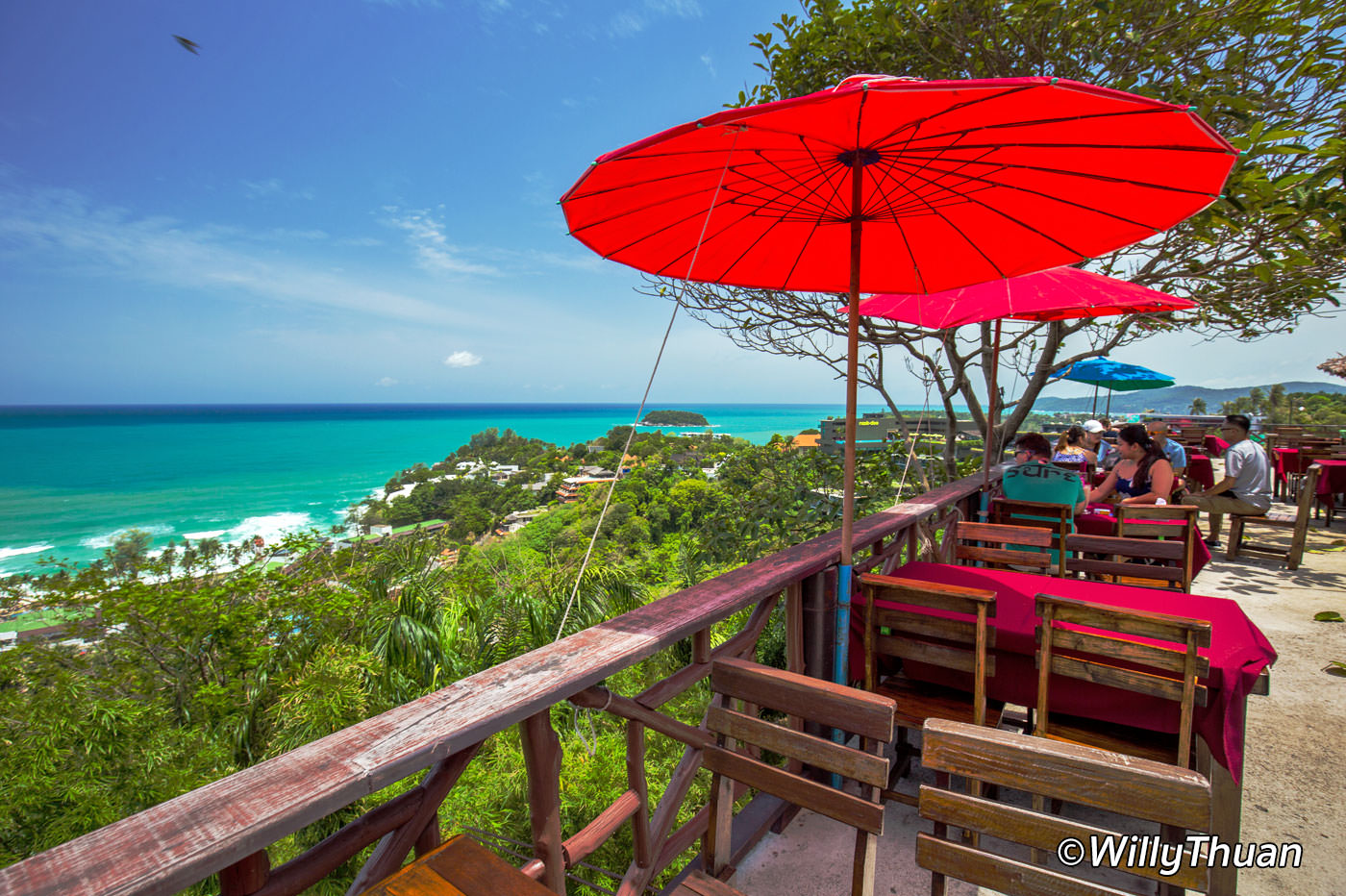 After Beach Bar is easy to reach and relatively cheap. The Thai food is good without being exceptional, but as the bar and restaurant sit high above the beautiful Kata Noi Beach, you will be able to enjoy superb sunset views. Have a look at After Beach Bar, and if you don't like what you see, there are two more restaurants just next to it. After Beach Bar is just the oldest and best known. Read more
---
Patong Beach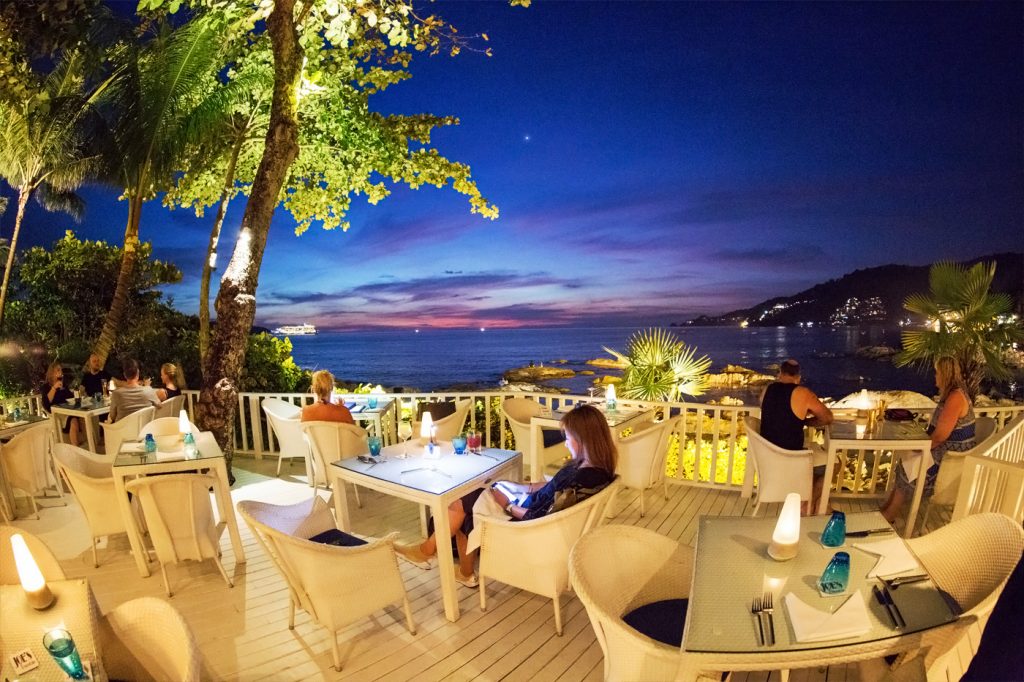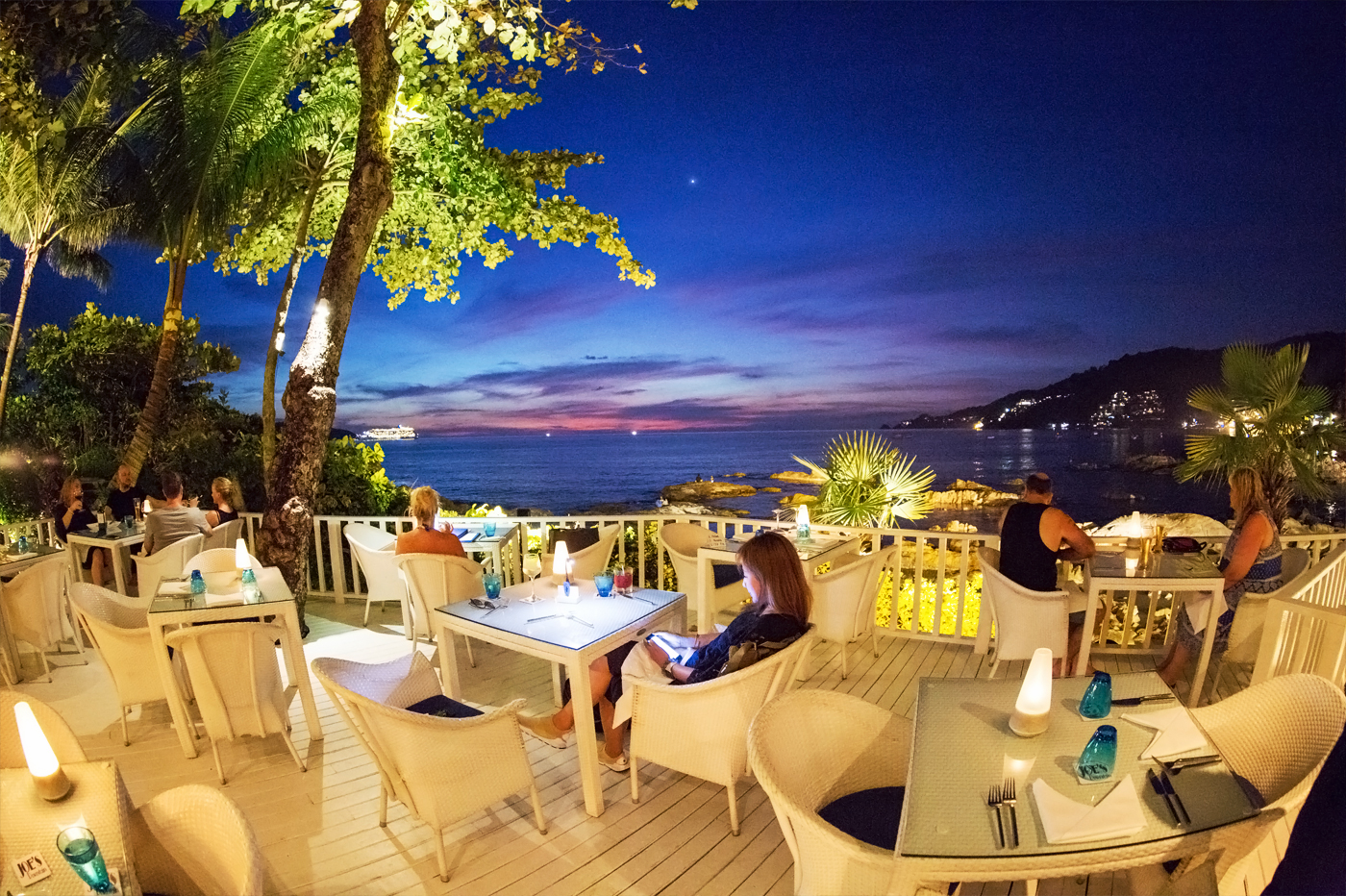 Joe's Downstairs is a fabulous little spot to enjoy a drink with tapas at the end of the day. It doesn't come cheap and the tables are in high demand, especially those really on the front of the terrace just above the ocean, so make sure you call early to bok yours. Read more
---
Panwa Beach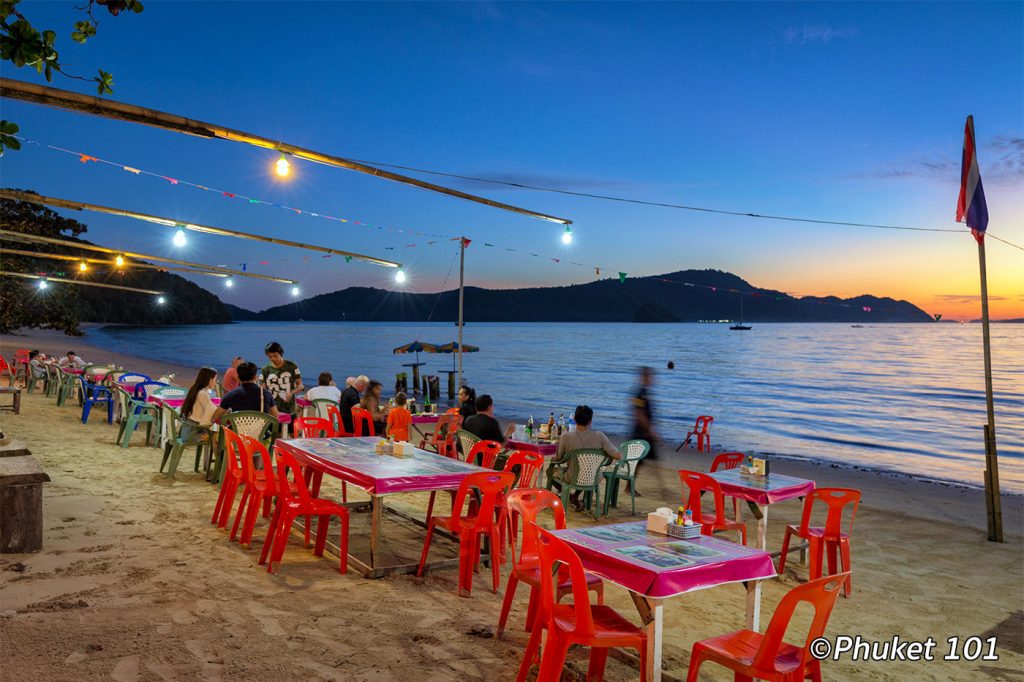 Beach Bar is a small semi-local restaurant built right on the sand of the remote beach of Panwa, on the Southeastern coast of Phuket and away from the tourist towns. With plastic tables and chairs, it's simple and unpretentious with a fun holiday vibe. You can even sit in the water. The Beach Bar. Read more
---
Kata Beach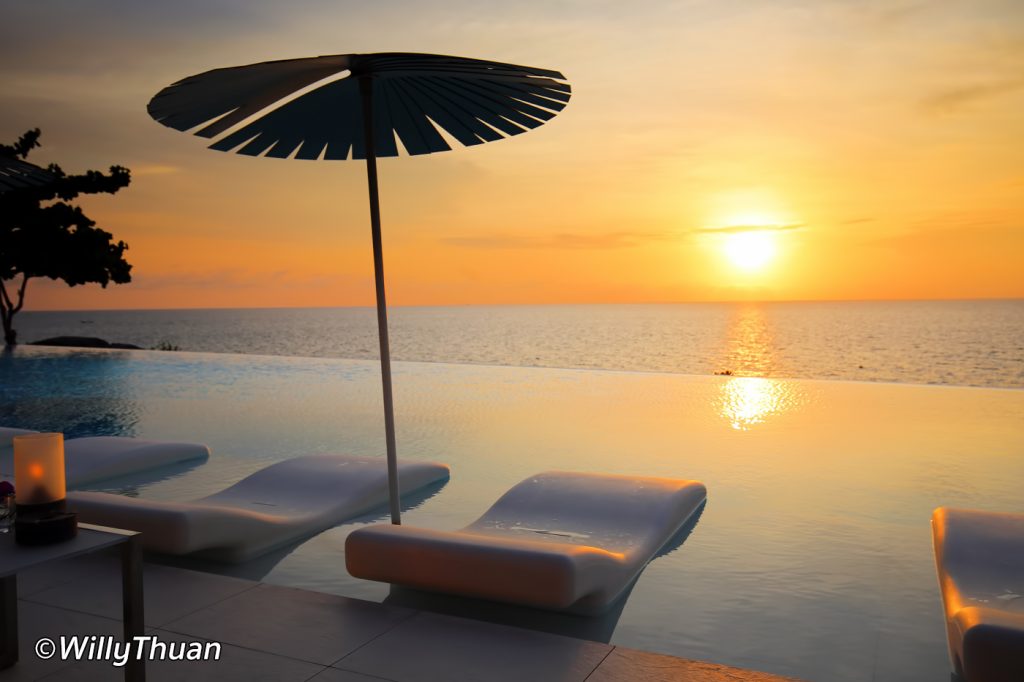 Kata Rocks is a charming and very exclusive hotel on Kata Beach. Tables and seats are limited but if you manage to get a table, the sunset from up above the iconic infinity swimming pool there is legendary. It doesn't come cheap, but it is an excellent place for a special dinner or who knows, even to propose. Read more
---
Kata Beach
The boathouse is both a hotel and a restaurant right above the beach of Kata, which is a very rare and exclusive location. The restaurant is good but may have lost a bit of its touch in recent years. However, it is a fantastic spot to enjoy a glass of wine or a cocktail. Read more
---
Merlin Beach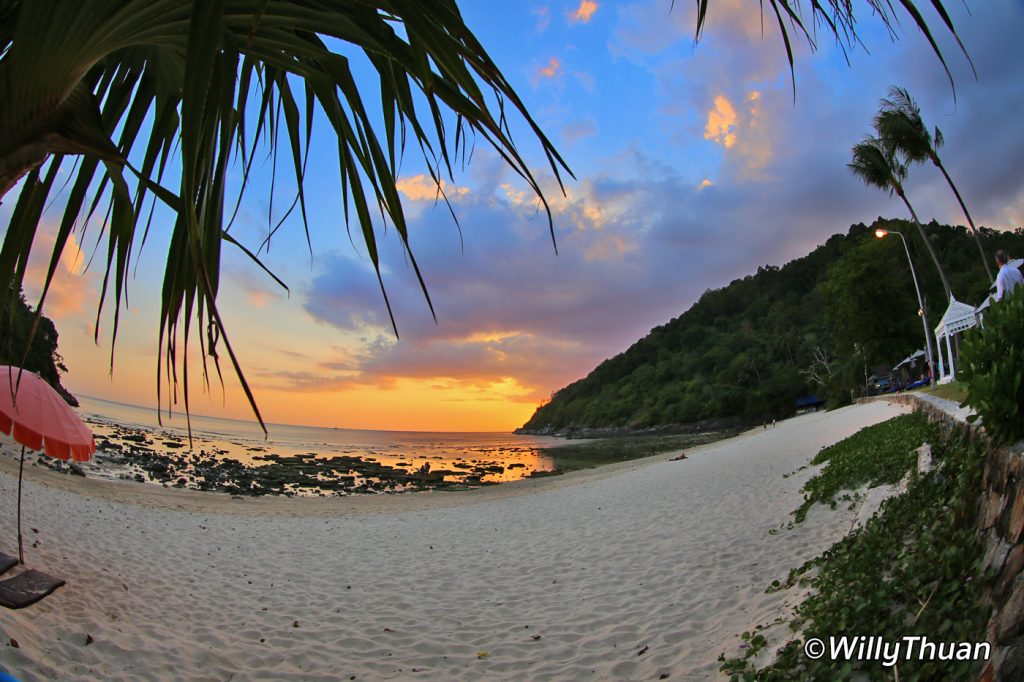 Little Tiger is a restaurant hard to find but close to Patong beach. Perched on a hill about the Marriott Phuket Merli and surrounded by very tall coconut trees, Little Tiger offers superb sunset views on Merlin Beach and good local food at a decent price. Read more
---
Patong Beach

Patong Sunset View is an excellent restaurant with a fantastic panoramic view of the entire bay of Patong beach. Food is good and well priced, making it a great and easy to reach spot for a relaxing sunset. The best places on the edge of the balconies are the most demanded so you should call in the morning to book a good table. Read more
---
9. Freedom Bar
Bangtao Beach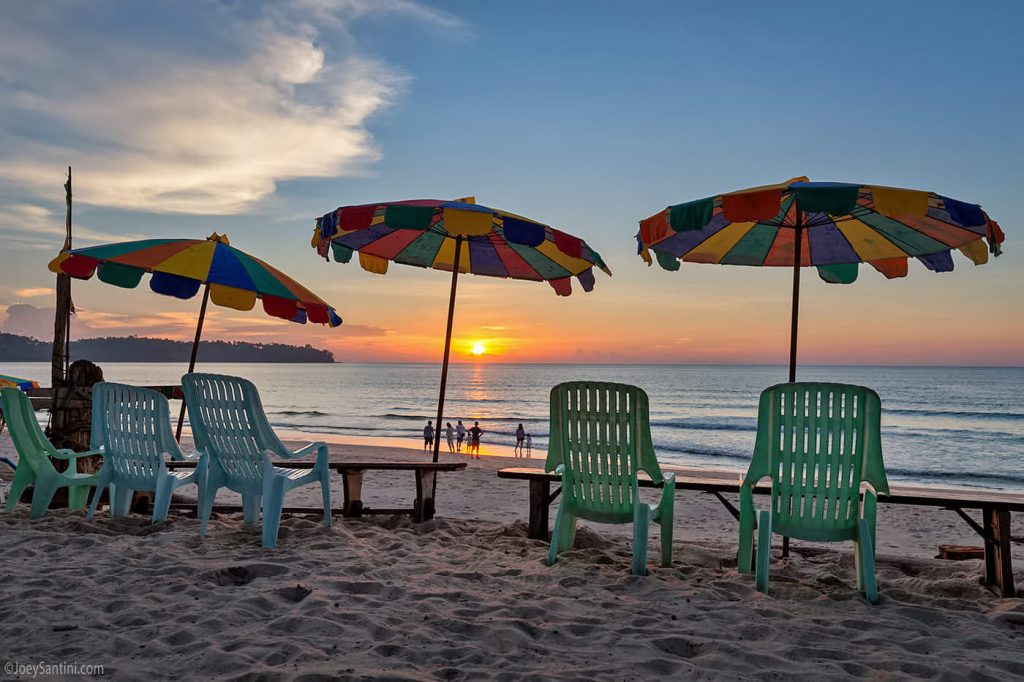 Freedom bar is one of the many little restaurants on the beach of Bangtao. We picked one, but you could choose any of them according to your taste and mood. Drinks are cheap and Thai food is usually decent. It's a relaxed area with music and exotic atmosphere. Read more about Bangtao Beach
---
Kamala Beach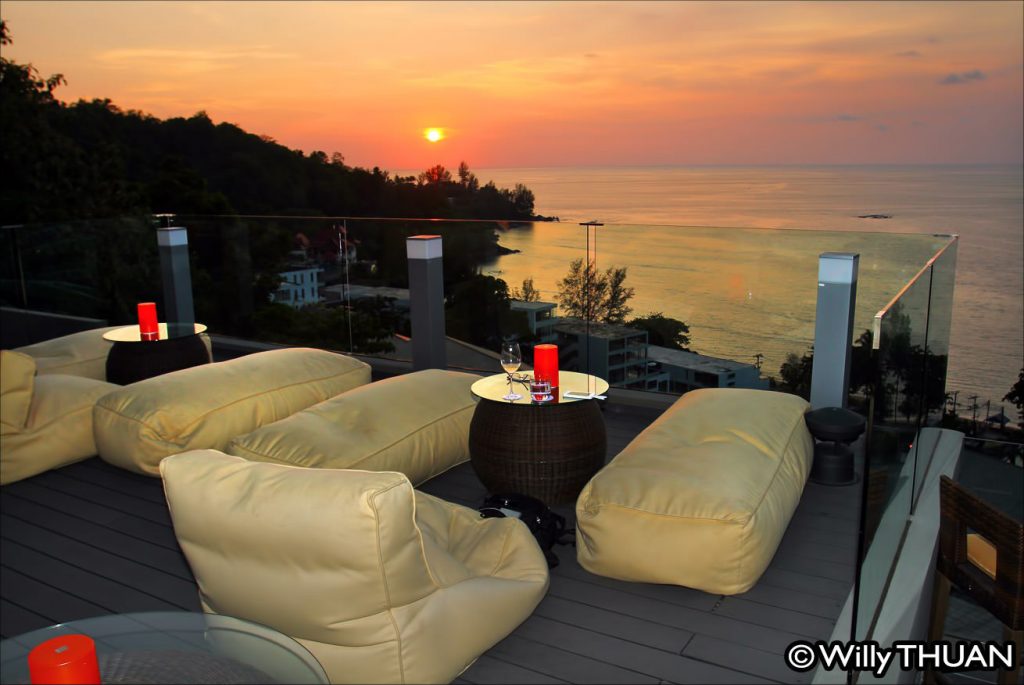 Looking for something relaxing but a little bit sophisticated? Sit high above Kamala Beach at the luxurious Hyatt Regency and pick some of their excellent wines. Read more
---
Kamala Beach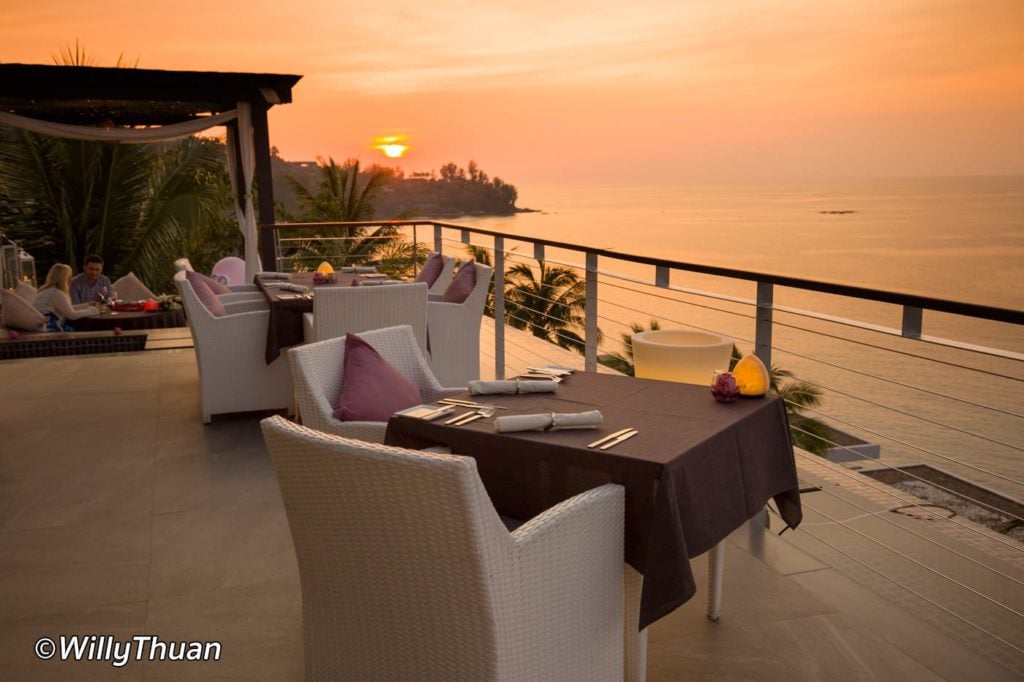 Vanilla Sky is an excellent place for a drink or a dinner also above Kamala Beach. The hotel rooftop has two levels with different styles, one is a steak house, and the other serves Thai food. Call early during high season to get a table. Read more
---
Patong Beach
Wassa is a bar on the back hill of Patong beach with a couple of wooden terraces overlooking the town and the bay. Read more
Sunset Bars Map