How to Get to Merlin Beach?
Merlin Beach, Tri Trang Beach, Paradise Beach, Freedom Beach… which is which? Every time we post a photo of any of these beaches, it starts endless discussions, so I guess it is still confusing. Names similarities added to the fact that some of these beaches were hard to reach until recently didn't help. These four beaches are located around a peninsula just south of Patong Beach, so let's try to clarify!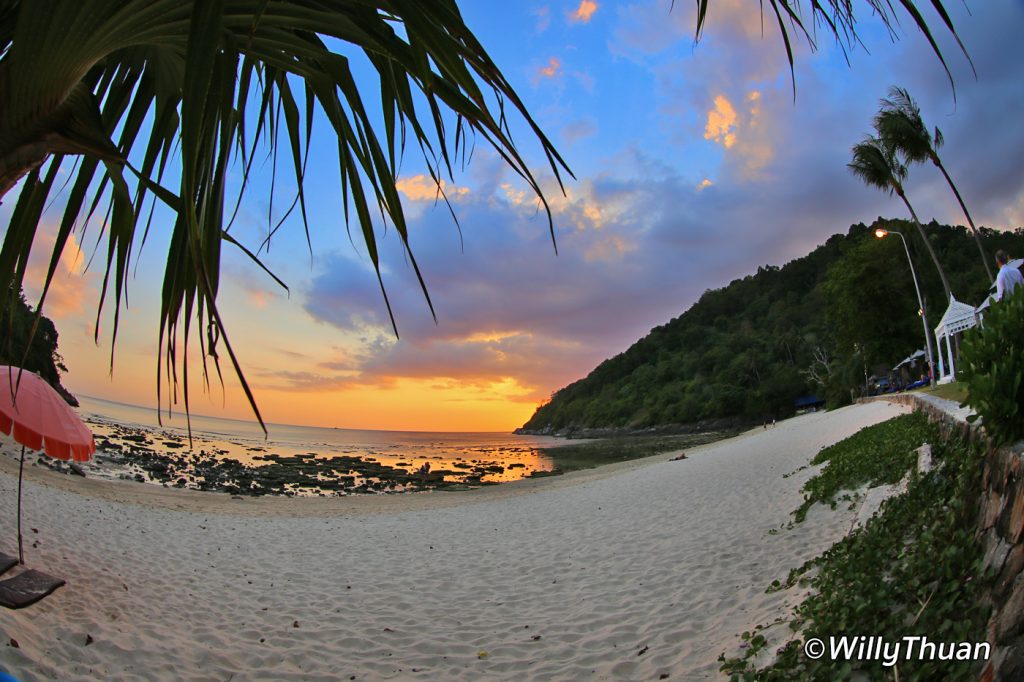 Merlin Beach is surprisingly the least known of all four beaches, unless you are a guest of the Phuket Marriott Resort Merlin Beach of course, in which case this beautiful strip of sand is all yours, but any other traveler would miss the small dirt road along the hotel that leads to the beach.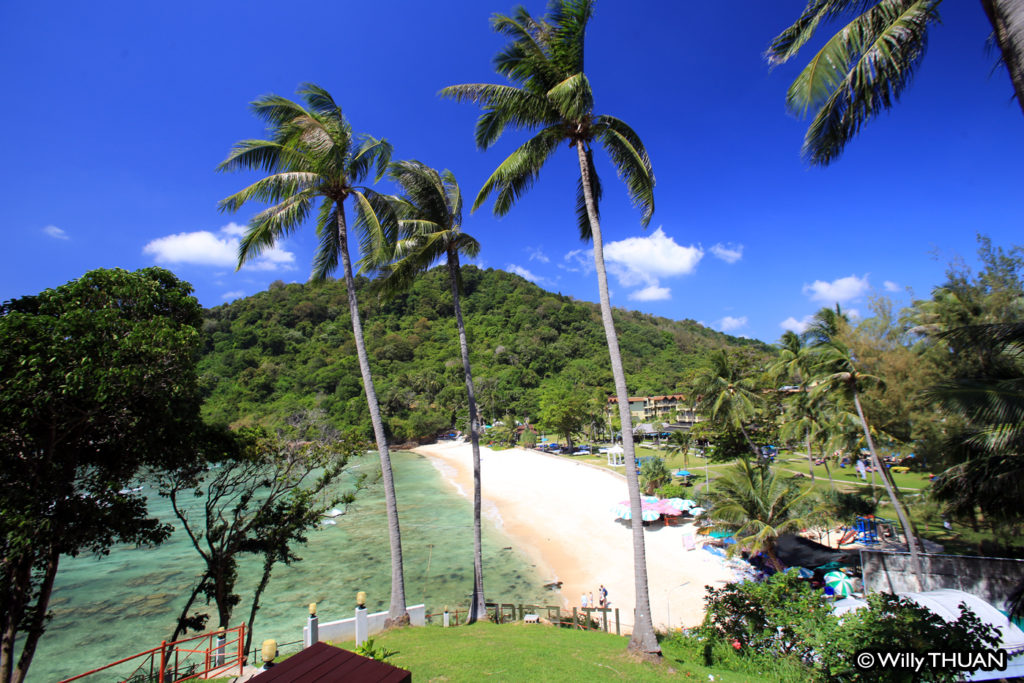 Once again, the concept of private beach in theory doesn't exist in Thailand, but owning the land surrounding the beach ends up the same. In the case of Merlin Beach, you won't have this problem as the road that leads to the beach is actually very visible… once you know where to look. That dirt road is just few hundred meters long. Once you reach the beach, the first thing you'll see are the usual massage huts, and beyond it, is the bay. The area is really nice and while the sea is not great for swimming because of the coral, it is one of the best spots in Phuket for snorkeling.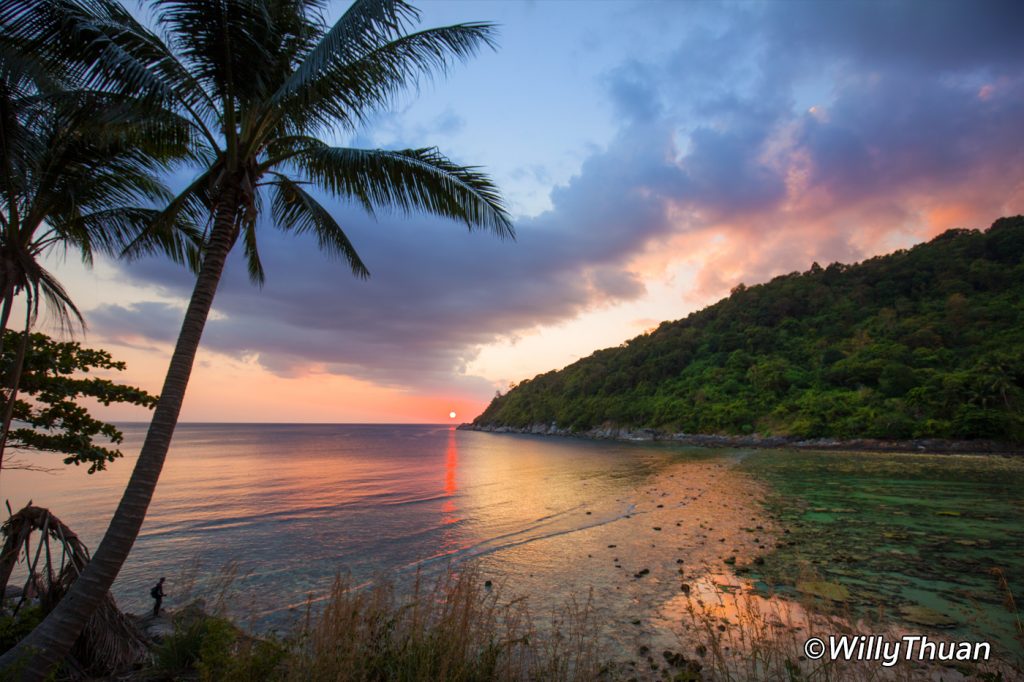 On a green hill at the south end of the beach, a flight of stairs will take you to a very welcoming restaurant with a superb bird view on Merlin Beach. 'Little Tiger' restaurant might not serve a spectacular food but definitely a very pleasant spot to enjoy a sunset drink.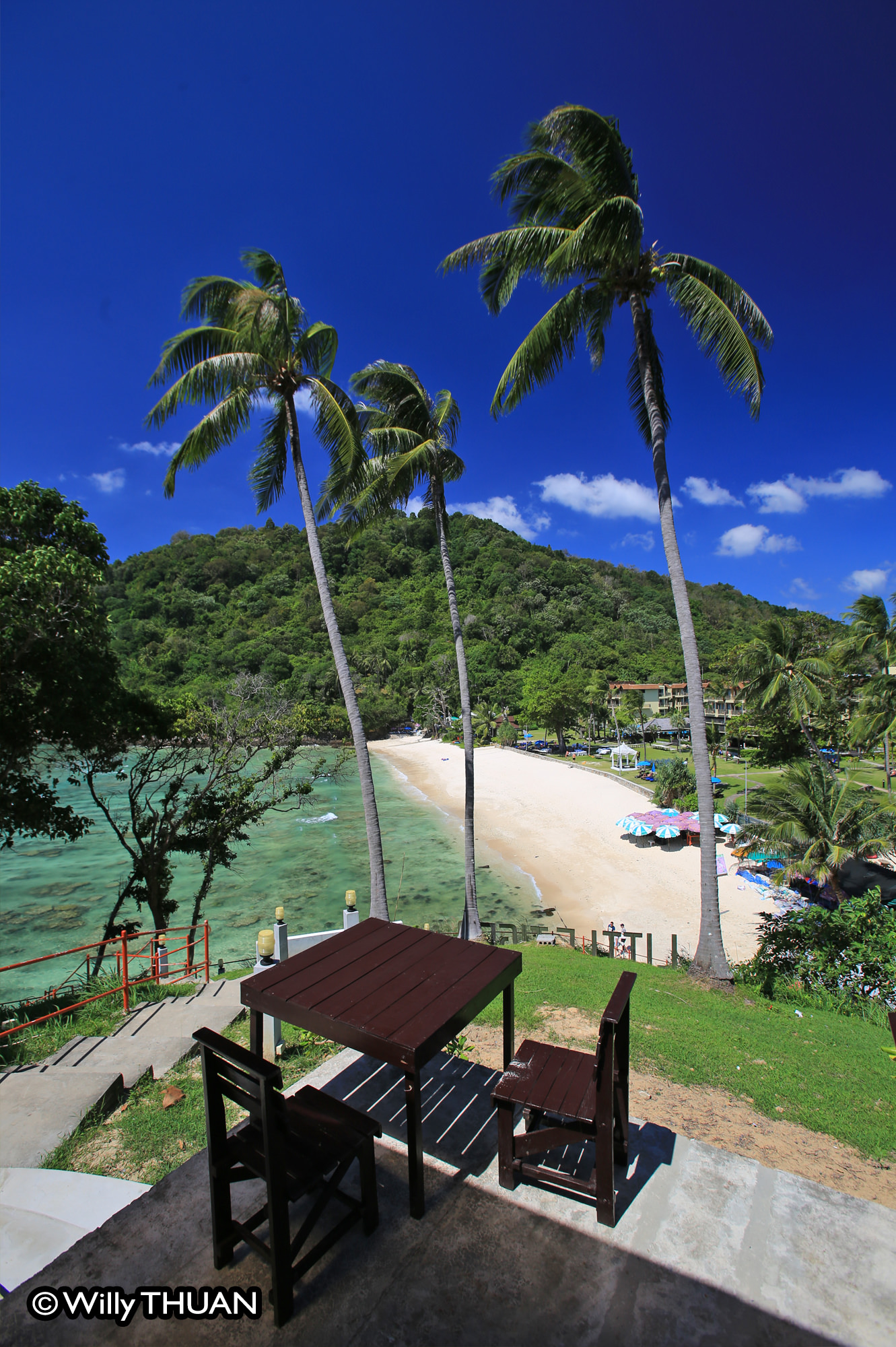 ---
Other popular beaches near Merlin Beach
---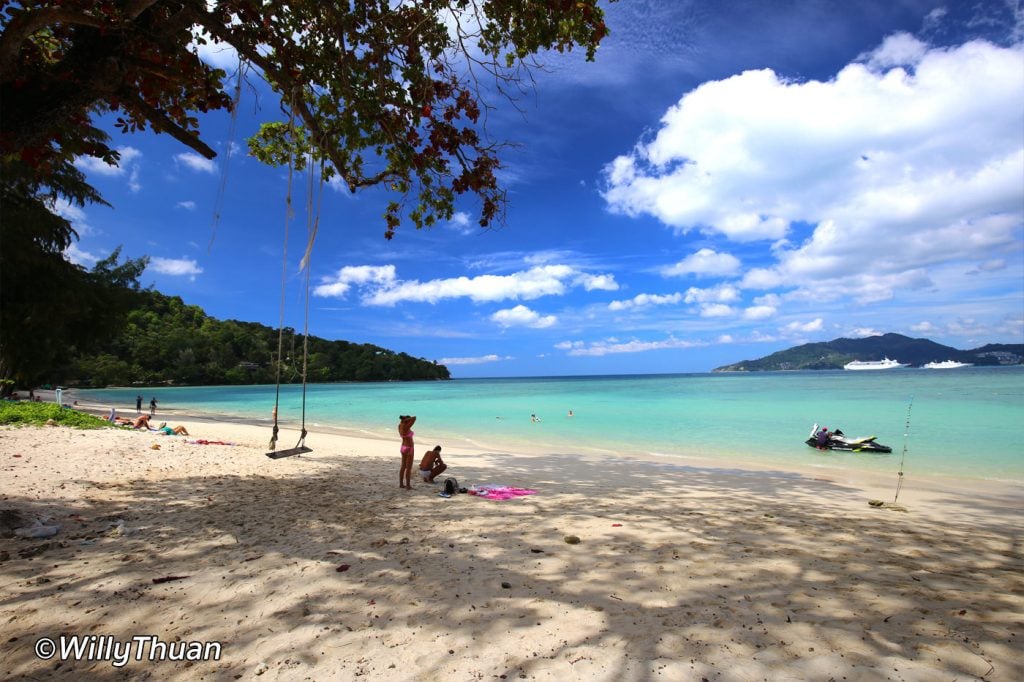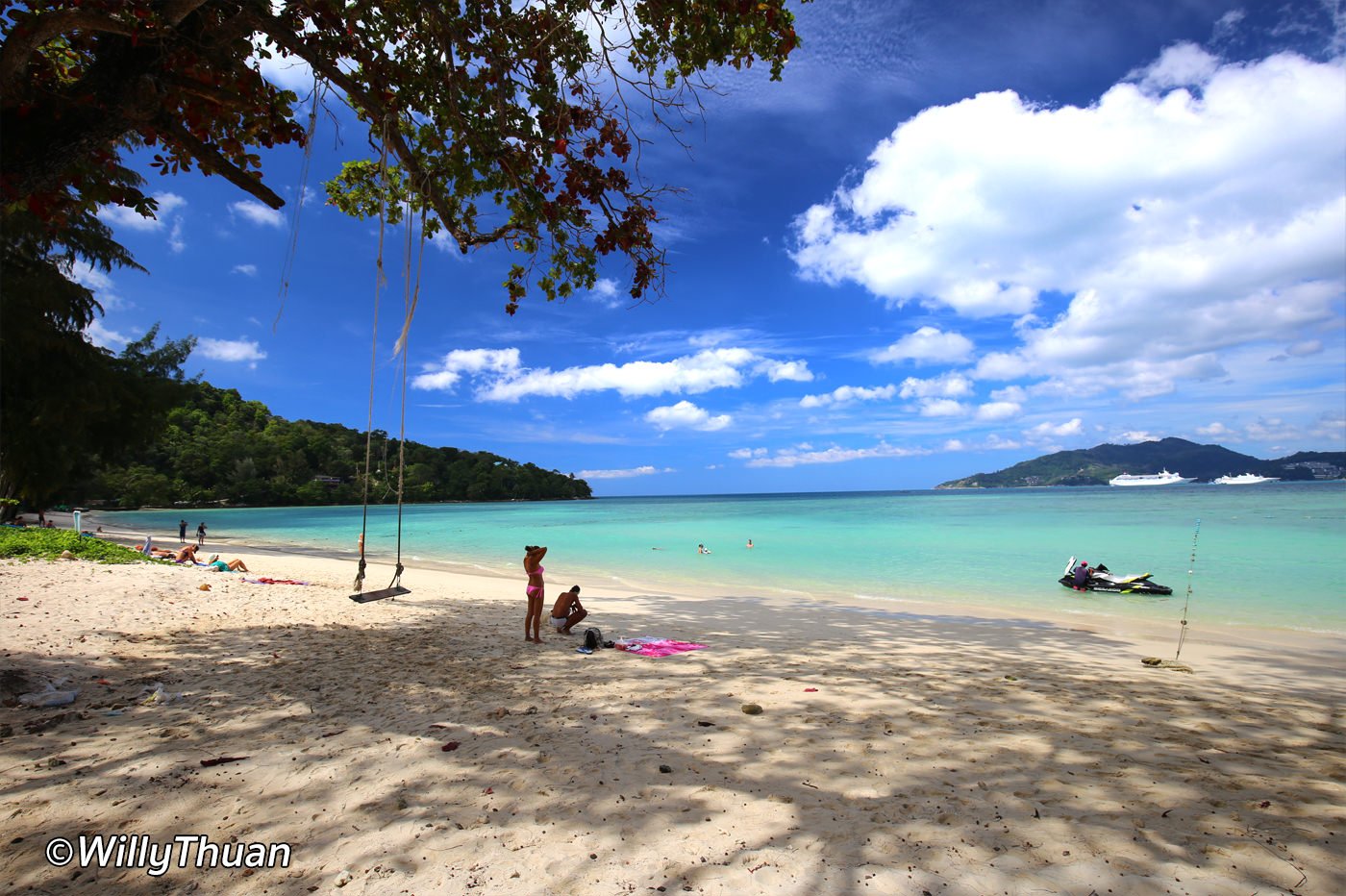 Now just on the other side of the road is Tri Trang Beach, often mistaken for Merlin Beach which is probably the origin of the confusion. This is the longest of all four beaches and is currently a little messy as Rosewood, a 5 star hotel, is about to open there. With a couple of bars only Tri Trang Beach starts to be a popular escape for those who don't like Patong crowded beach but wish to stay nearby. The sea is shallow and rocky, not great for swimming but nevertheless a nice place to relax in the shade of huge trees. Read more
---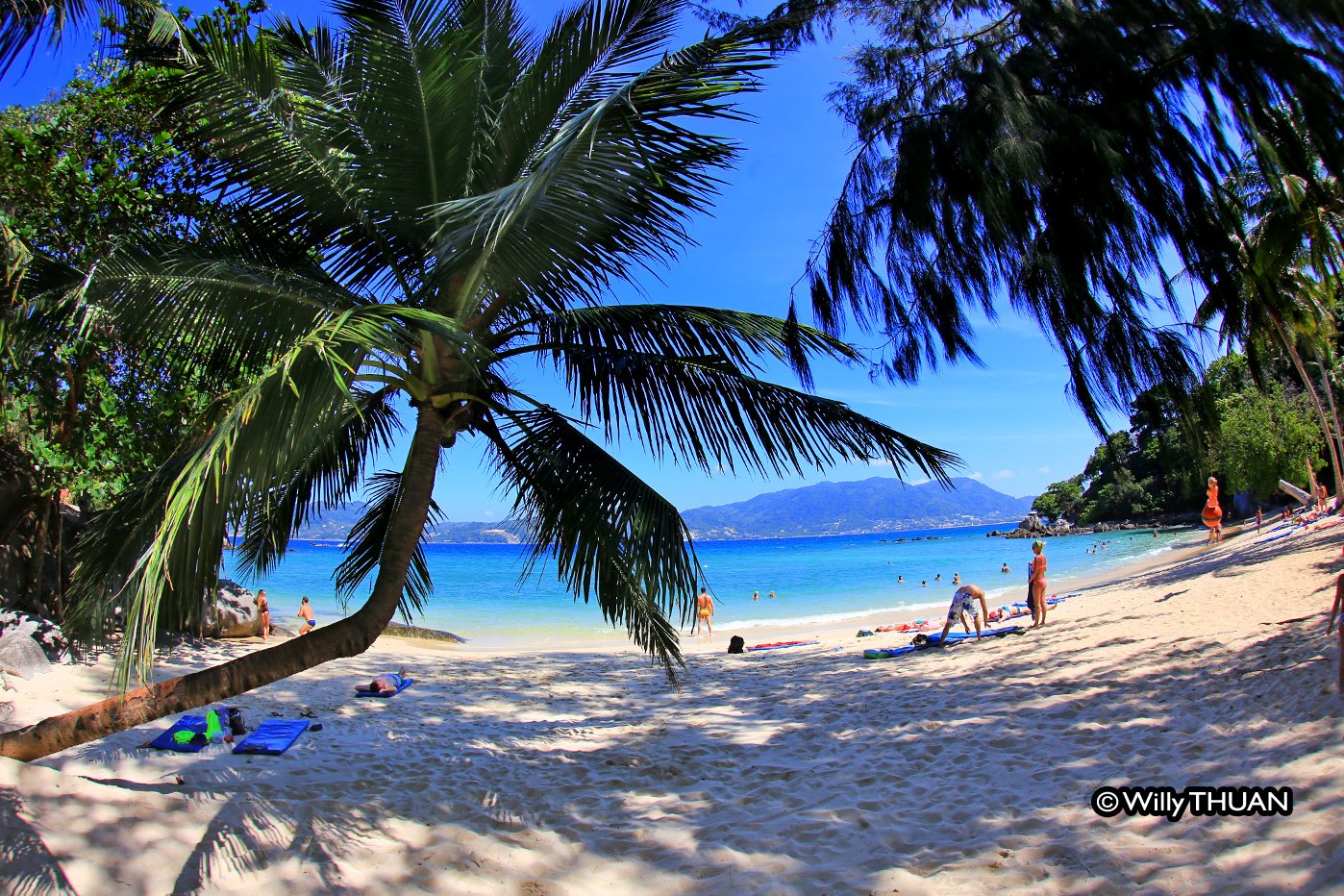 Past Tri Trang Beach, a small narrow road winds for few kilometers through a wooded hill until it reaches Paradise Beach. Paradise beach is a nice little double cove at low tide, but the beach shrinks so much at high tide that beach chairs have to squeezed next to each other. The entrance of the beach is not free, you'll have to pay 100 baht to get onto the beach, supposedly the fee for a beach chair, but even if you don't want one, they still charge. Go figure… Read more
---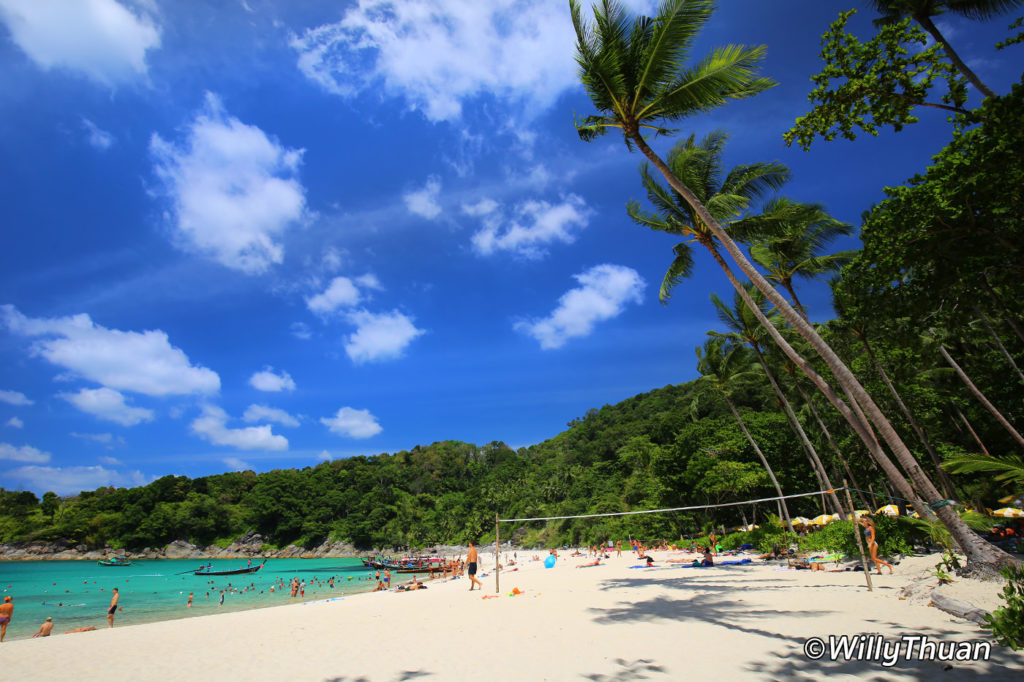 Then Freedom Beach is an amazing beach only accessible but longtail boat, usually from Patong Beach. Occasionally there is a way to reach there by walk, but the gate is often locked and the slope is seriously steep. On High season you'll find there several restaurants and bars umbrellas and beach chairs. A great place to spend the day. During low season… it's absolutely deserted as no longtail would take you there. Read more
---
Download Merlin Beach Directions
If you are on mobile, add the map here: https://goo.gl/maps/QfuQU3YyHwX2JrTR6
---
Map of Merlin Beach