What to do on Tri Trang Beach?
Tri Trang Beach is just a few kilometres of Patong, and it's a superb haven of peace. There used to be a lot of confusion about the names of the beaches in the southern part of Patong. There are four beaches in this peninsula: Tri Trang Beach, Merlin Beach, Paradise Beach and Freedom Beach.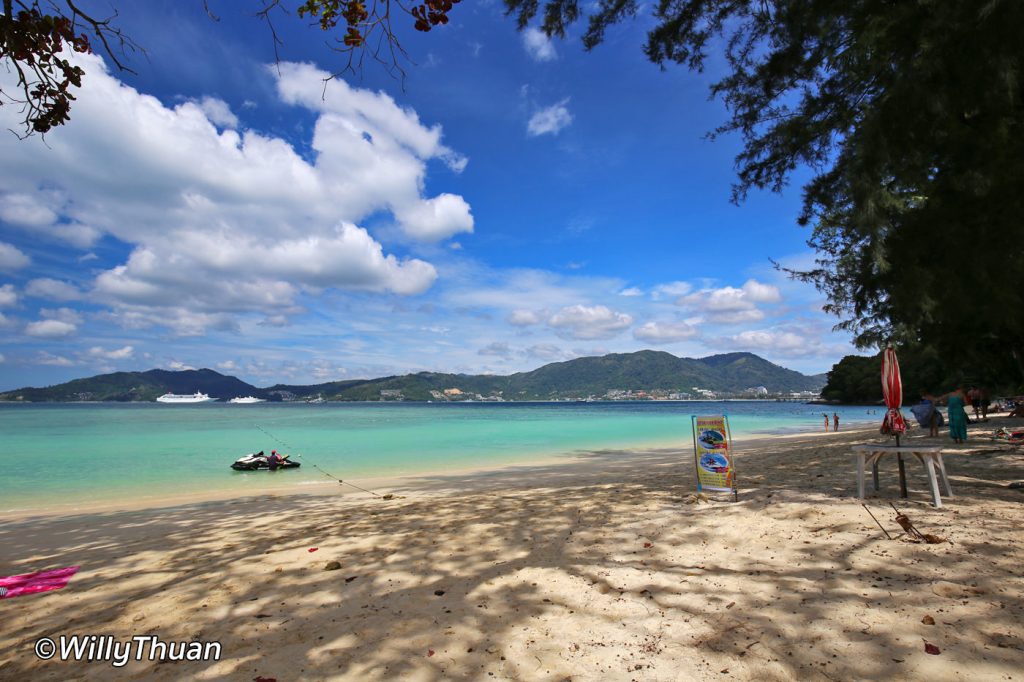 Once you pass the southern bridge of Patong and drive past the Amari Phuket, you will reach first the Phuket Marriott Resort Merlin Beach which has its beach called 'Merlin Beach' and is not visible from the main road.
Right opposite of it, is the long 'Tri Trang Beach', home of the new Rosewood Hotels. This is probably where some of the confusion came from; it was sometimes called 'Emerald Beach', and sometimes 'Crystal Beach'.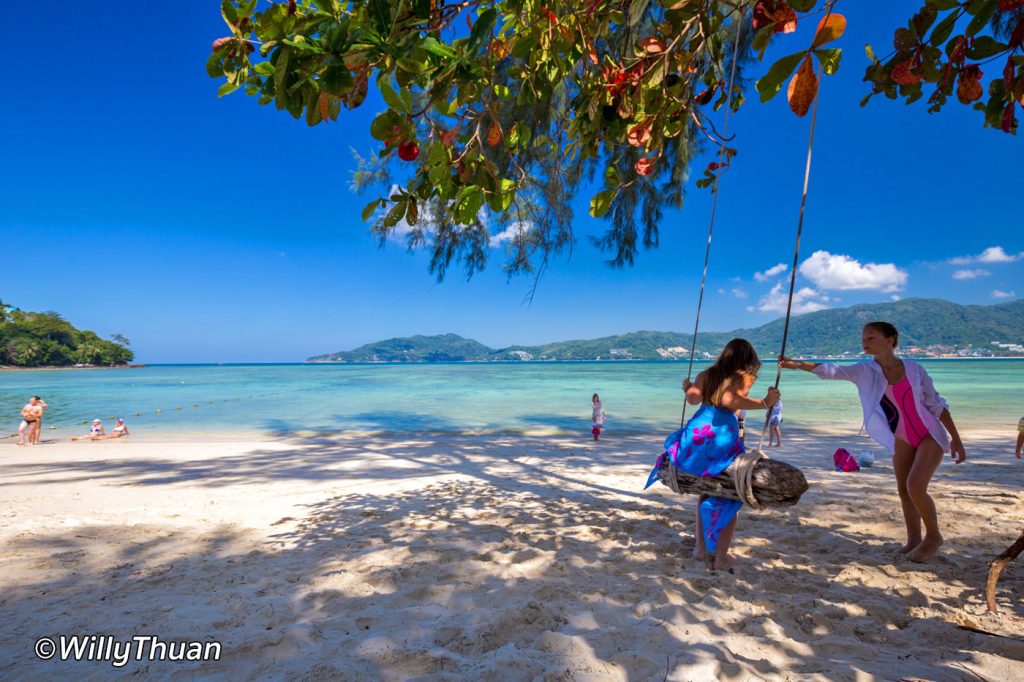 3 or 4 kilometres further, past the hill, 'Paradise Beach' is known for its Full Moon Party. A little further is 'Freedom Beach' one of Phuket most beautiful coves that can be accessed by boat from Patong (the ride costs around 1,000 baht).
Among the 4, Tri Trang is the longest and quite a beautiful beach. Its only downside might be during low tide when the sea reveals a rocky area that used to be coral. Fortunately, at high tide, there is more than enough sandy areas for a decent swim.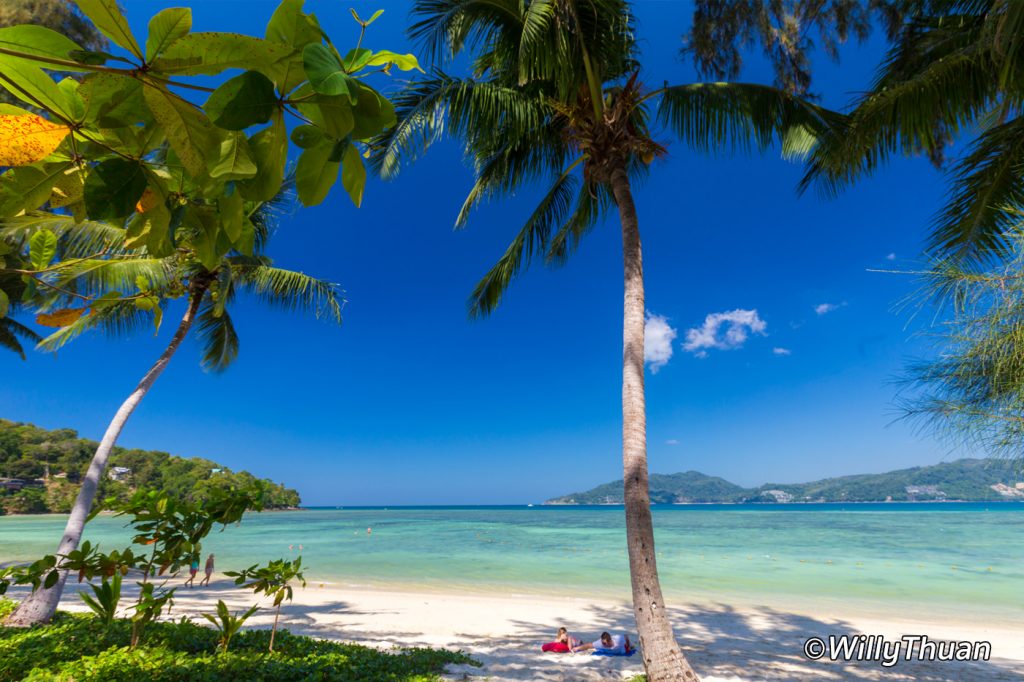 For a long time, Tri Trang was a quiet and empty beach, and locals would come on weekends for a barbecue. It nearly felt abandoned, but there was always a restaurant and a dozen beach chairs. The 2004 tsunami badly damaged this area and many casuarina trees were toppled down by the massive wave. Since they planted palm trees instead, and nothing makes a beach more tropical than a couple of coconut trees!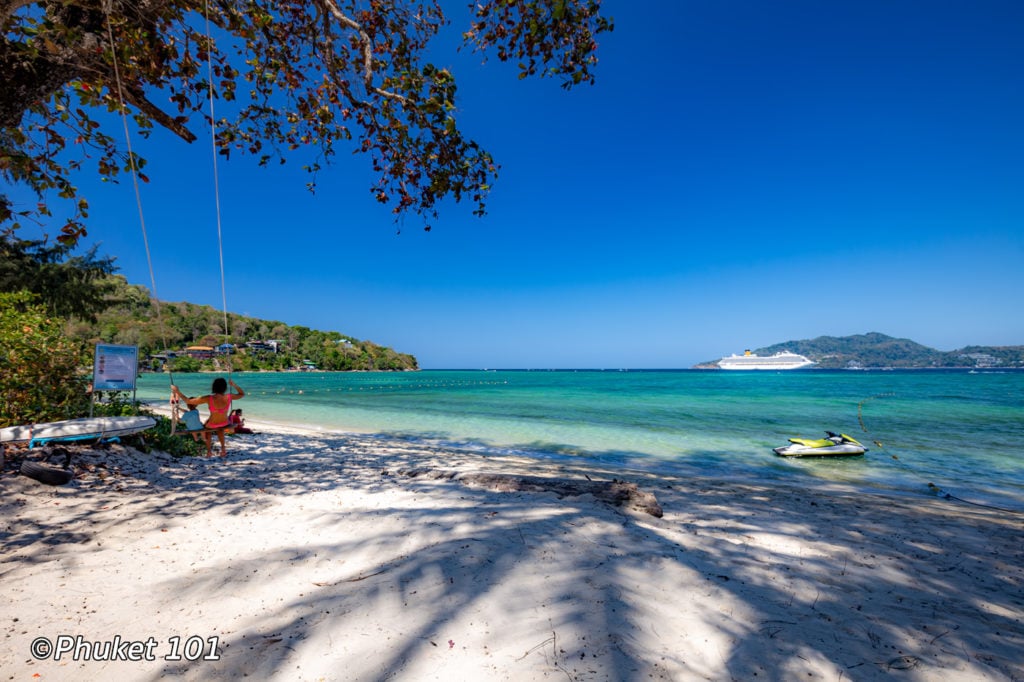 Tri Trang has changed a lot, and in a good way, which is somewhat unusual, so I'll be the first to enjoy it while it lasts. You'll find a couple of beach chairs but only one row and enough space in between so you don't have to smell your neighbour's sun lotion. You can lunch and even dine at one of the restaurants, and some of them are open until 9 pm, which is a sweet spot to spend the end of the day. You won't get a sunset shot from this beach, as the sun disappears just behind the cape, but the colour of dawn is often beautiful.
---
Where to Eat on Tri Trang?
There are now a lot of places to eat in Tri Trang. At the end of the beach is another Hotel called 'Tri Trang Resort', a more anonymous building. The restaurant is on the beach itself, which is a rare luxury nowadays. Food is not fantastic, but prices and the beach setting makes up for it.
A bit further, the most attractive and most expensive is Ta Khai restaurant at the new Rosewood resort. Ta Khai serves excellent Thai food in a beautiful rustic design, a perfect romantic evening out.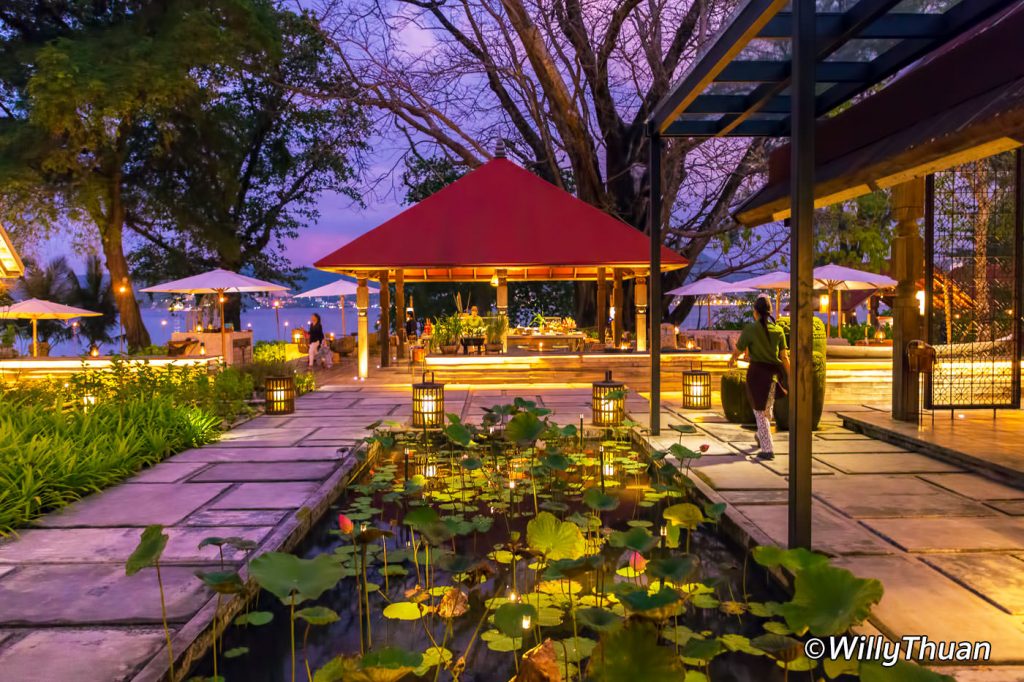 Up the hill, on the way to Paradise beach is a set of small and cheap restaurants overlooking the bay. Most of them are modest, but the view on Tri Trang beach from up there is beautiful. It's great for a quick bite or a refreshing drink at any time of the day.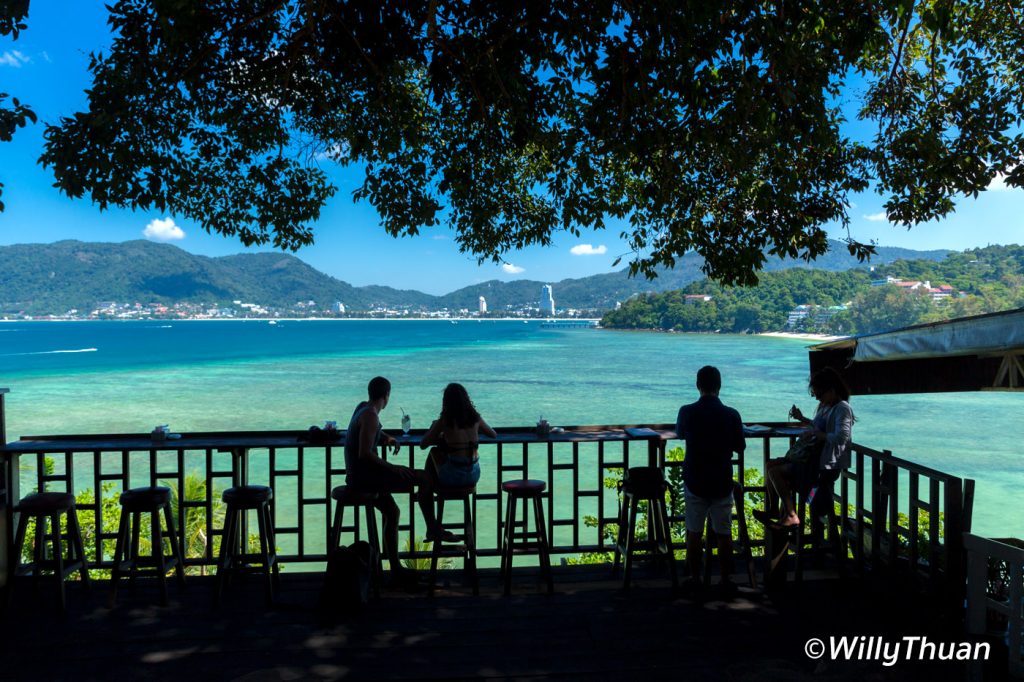 ---
More Photos of Tri Trang
---
Tri Trang Beach Street View
---
How to Get to Tri Trang Beach?
If you are on mobile, add the map here: https://goo.gl/maps/qXqNjx2mq3BbbE7B8
---
Tri Trang Beach Map
---
What's Around?