Paradise Beach Phuket
'Paradise Beach in Phuket' sounds good, doesn't it? With such name, people expect to discover another 'beautiful – secret – hard – to – find – beach' located near Patong. And yes, to its credit, the sea is very blue, sand is powdery and cute little boats are gently bobbing in the bay. Yes, it is small, remote and not easy to find.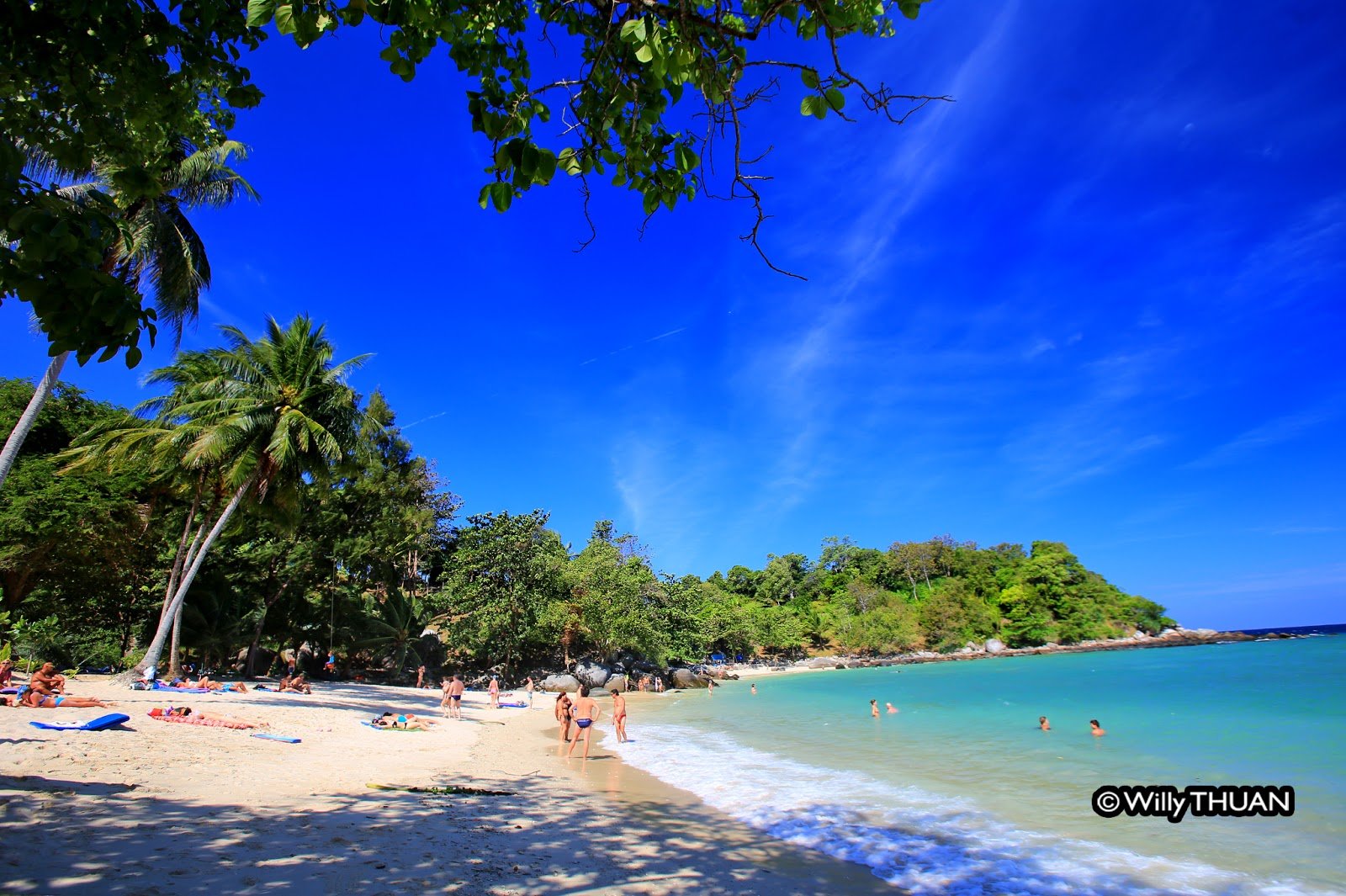 But there is a catch. It 'used' to be impossible to find, and I suspect that the concrete road had somehow changed everything. The reality is a bit different and I would not recommend this place during the high season. Yes you can can beach chairs under the trees but get ready to be packed so close to each other. However if you don't mind staying on the sand, then it's all yours 🙂
Once you reach there, surprise! the beach entrance if not free, it is 200 baht per person. They could argue that they give you a beach chair at that price, and at the end it is the price you would pay for a chair anywhere on the island. But I don't want a chair, I just want to take some photos (and run away). Sorry sir, it's 200 baht. Well OK, at that price at least I'll get some photo to show you the place.]
The area consists of two tiny bays. The first one, surrounded by restaurants and Salas, is larger and the beach more sandy. At the end of it, a small concrete path leads to the second beach, less popular because clearly not as attractive. The path continues uphill to a very small bar with a bit of a view where, then few more steps will take you to an inaccessible rocky bay in the back.
How to get to Paradise Beach:
When in Patong Beach, drive south to the bridge leading to the well-known 'Amari Phuket', and turn left right after the bridge. Then follow for few kilometers until you reach the 'Merlin Beach Resort' on your left and the nice Tri Trang Beach on your right. A sign pointing to 'Paradise Beach' a the bottom of the hill will show you to continue further for another 2 or 3 kilometers. The road is quite narrow, but nicely paved which makes it fairly easy (too easy). You will arrive on a large parking which can accommodate about twenty cars and a lot of bikes.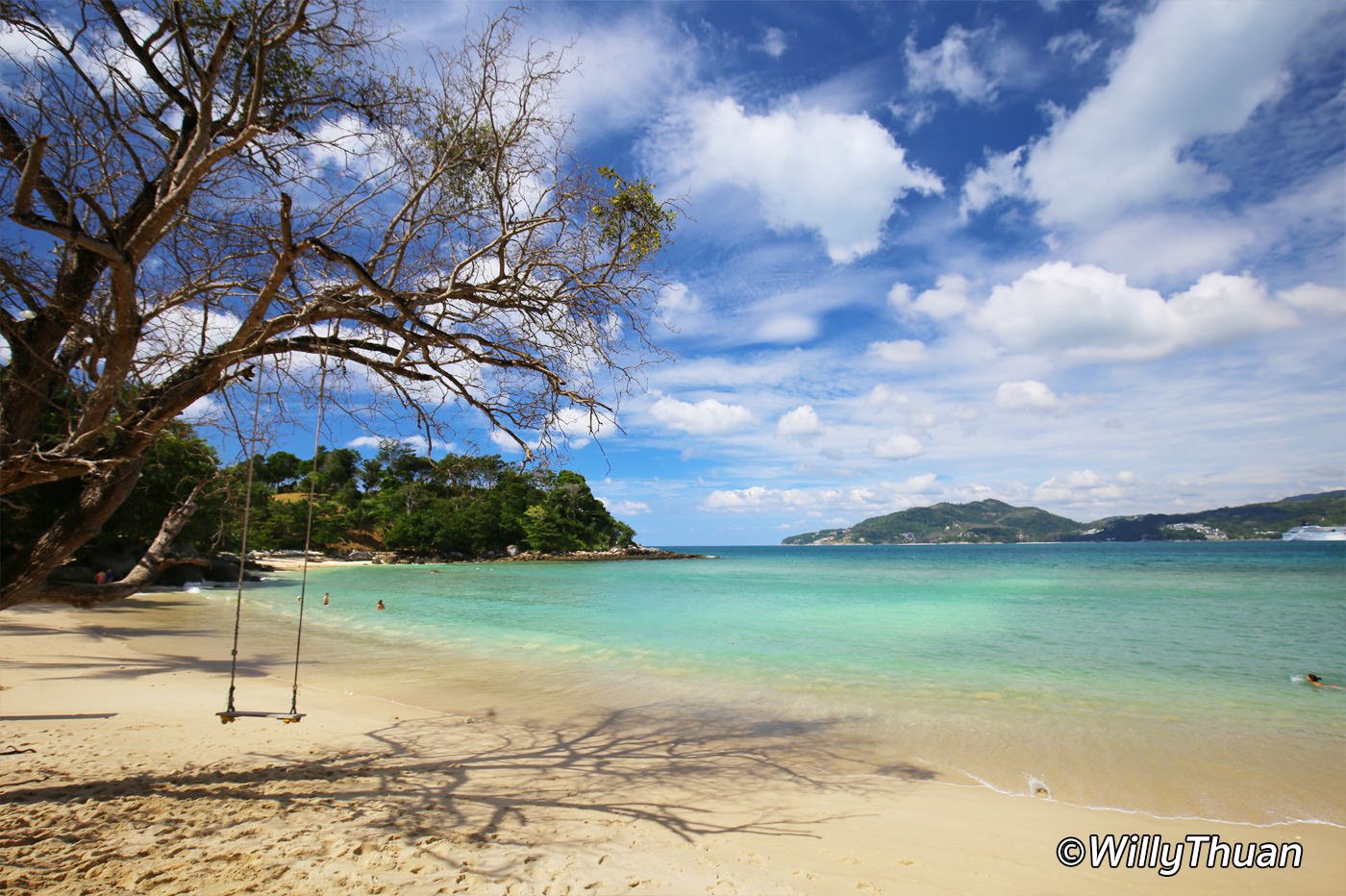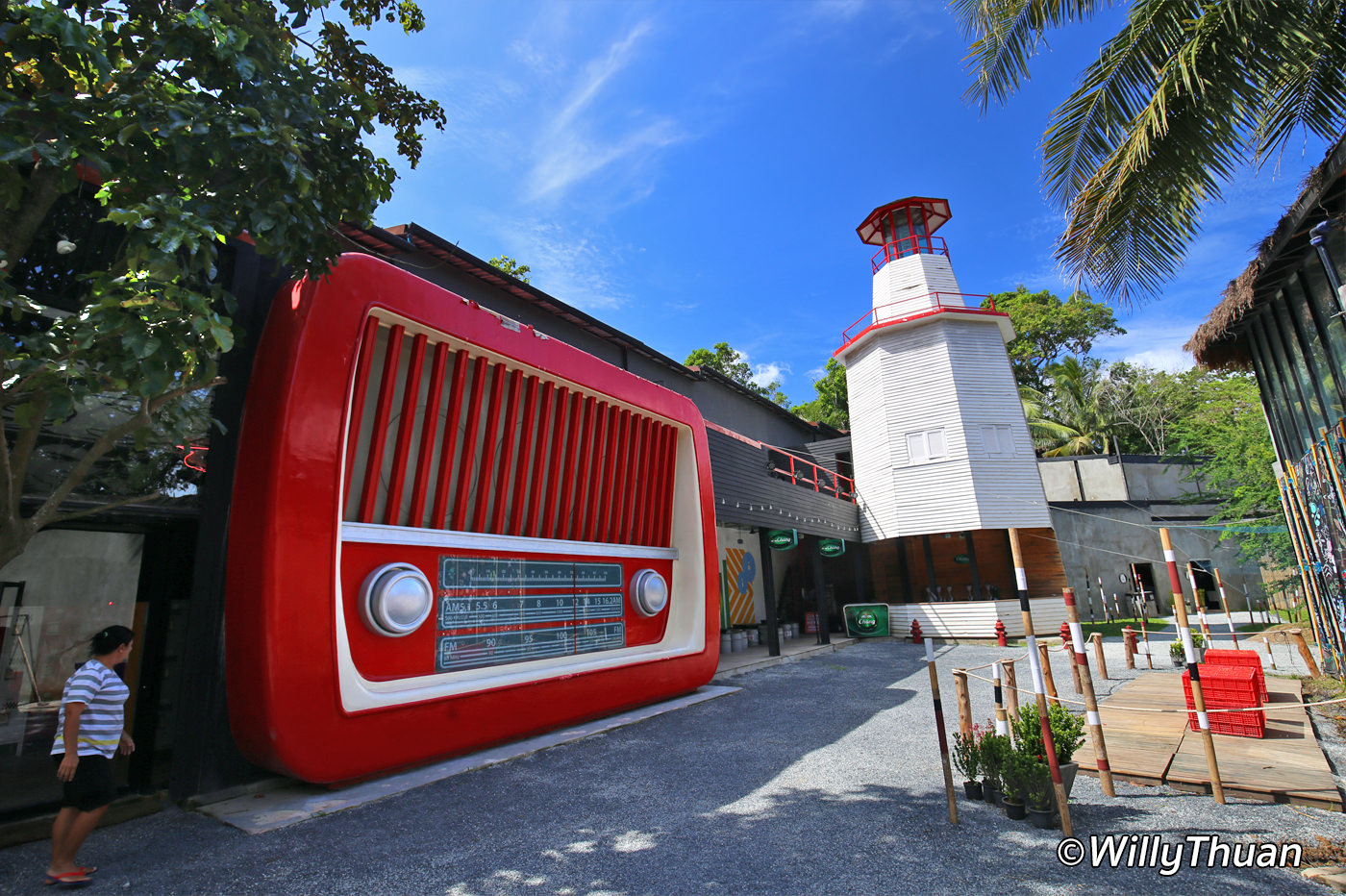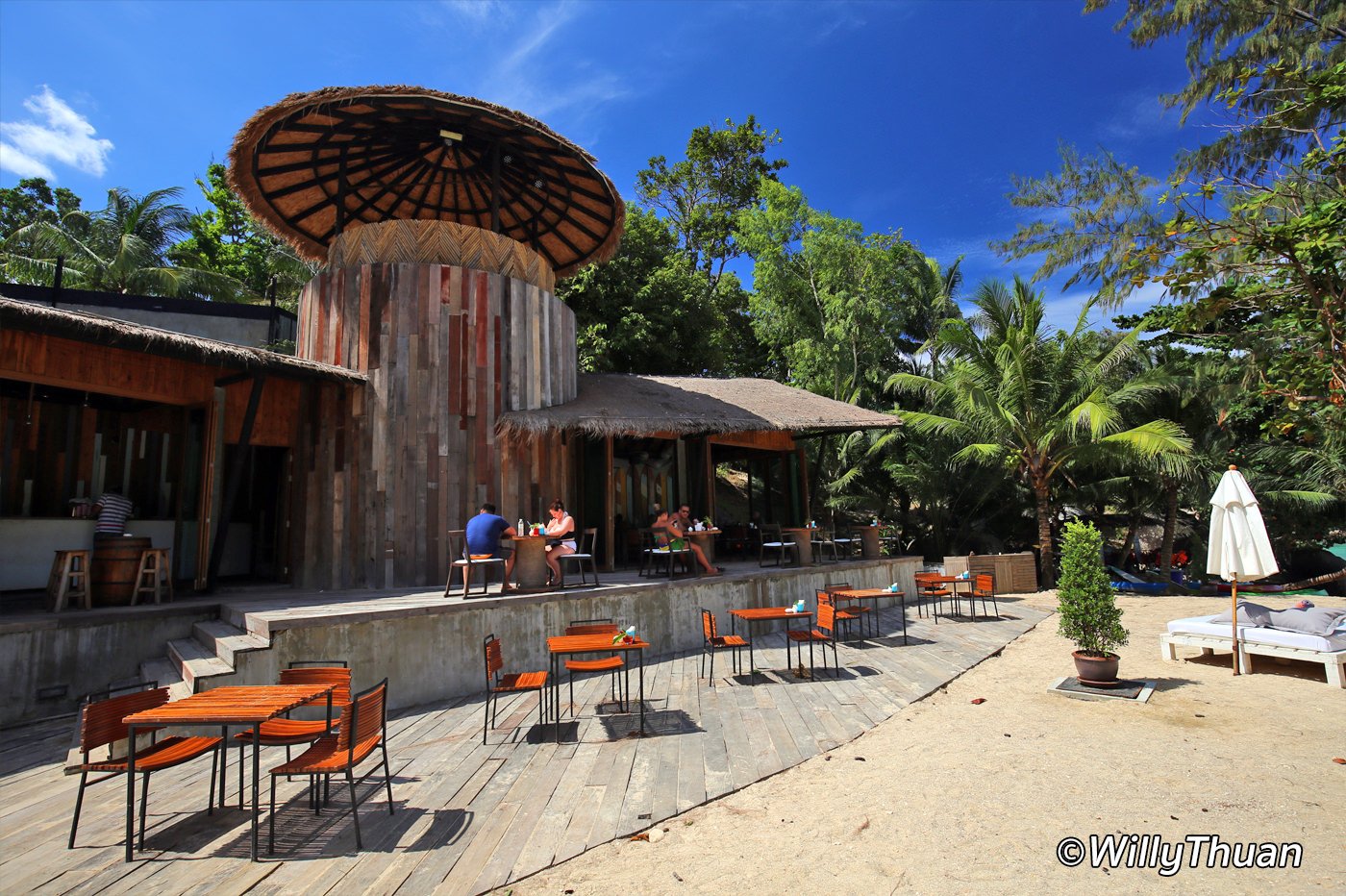 Paradise Beach Location Map