Where is After Beach Bar?
After Beach Bar is a very popular Thai restaurant with a soft reggae style, built on a cliff side just passed Kata Noi Beach, on the way to Nai Harn Beach. Seen from the road, it might look rather modest with its low thatched roofs, but it offers one of the most amazing panoramas on the island and a superb view on the pristine blue bay of Kata Noi Beach.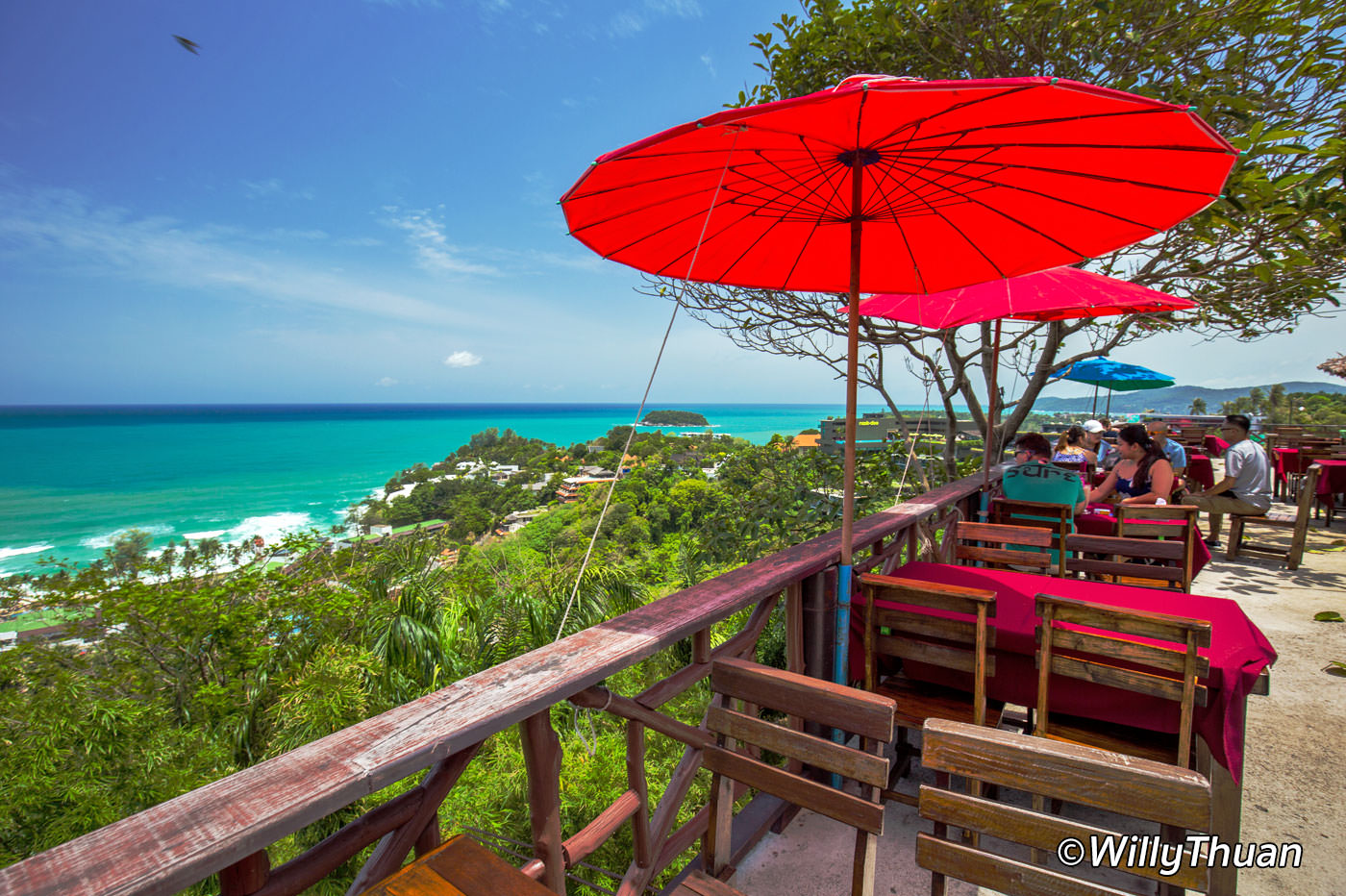 After Beach Bar and its neighbours 'Small View Point' and 'Baan Chom Restaurant' are wooden terraces built on wood stilts against a hill. If you see how it's built, you might to step away from the edge. However, at sunset time you will forget it and just sit there in awe like everyone else. This cluster of restaurants have been there for more almost two decades.
After Beach is of course a bar and a restaurant but also a shop selling an eclectic collection of Rasta items. You'll find handmade necklaces, tee shirts and woolen hats with the three official yellow, red and green Rasta colour. The whole thing is decorated with the inevitable cannabis leaf and a generous dose of Bob Marley songs.
If reggae is not your thing it won't really matter. Everyone goes to After Beach Bar for the terrace overlooking Kata Noi beach and the glorious golden sunsets. With a chilled beer or coconut in hand and the timeless reggae music, this is as good as it gets.
The food is not exceptional but menu is vast and prices are fair considering the unique location. The service is not worth mentioning and varies with the weather. Ultimately it doesn't matter much, you are just here for the views!
---
Photos of After Beach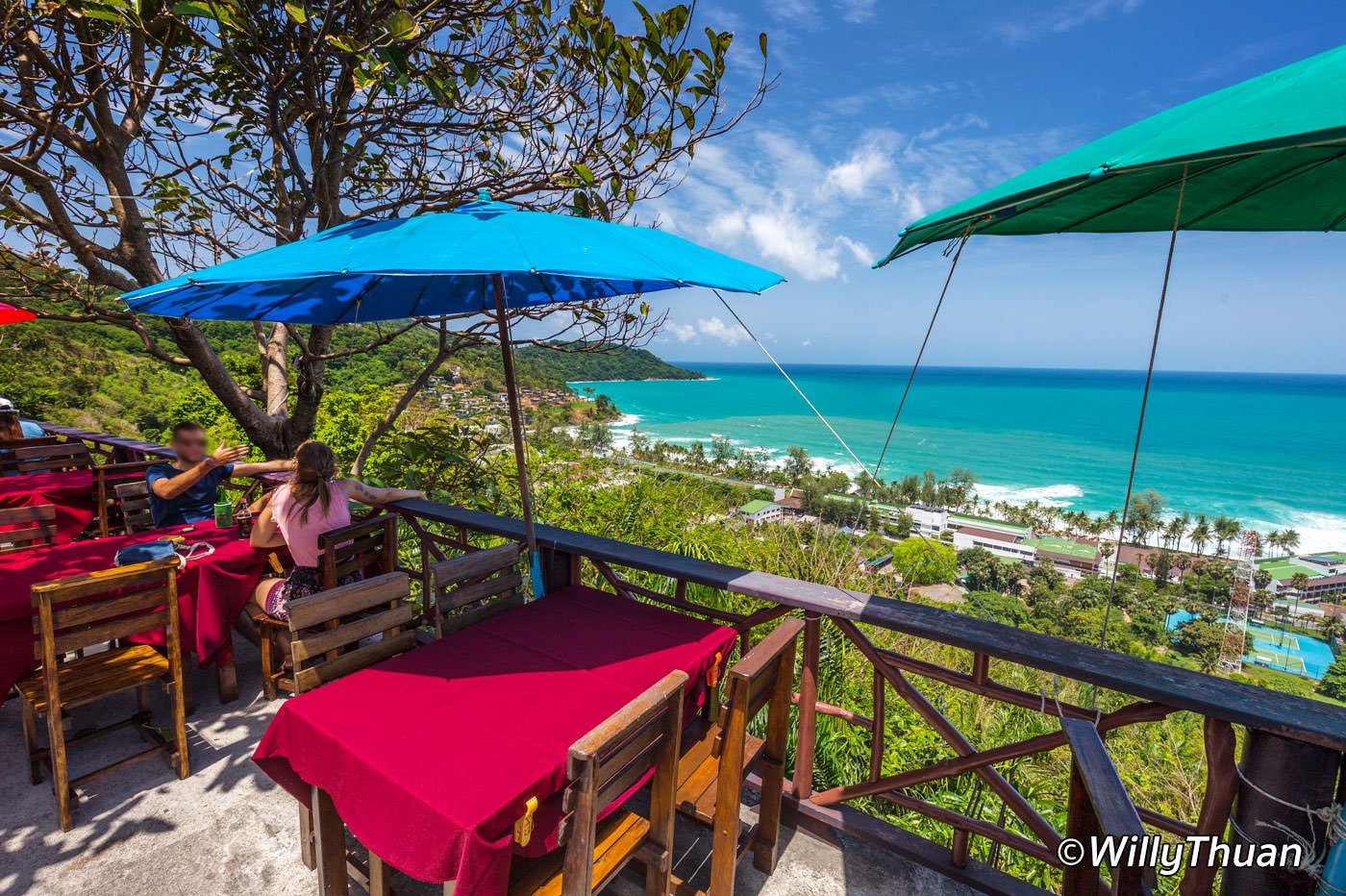 ---
After Beach Bar
Location: 44, Thanon Kata, Kata Beach (Above Kata Noi Beach on the way to Nai Harn)
Open: 9 am – 11 pm
Phone: 089 594 7475
---
After Beach Bar Map