One of Phuket's most beautiful beaches
Kata Noi Beach is a beautiful sandy bay and a perfect spot in Phuket if you want to be near the famous Kata Beach while staying away from the tourist crowds. This strand of white sand is blessed with incredibly clear blue water during the high season, and its location out of the way keeps it relatively quiet. Unless you know about it, you probably will miss it.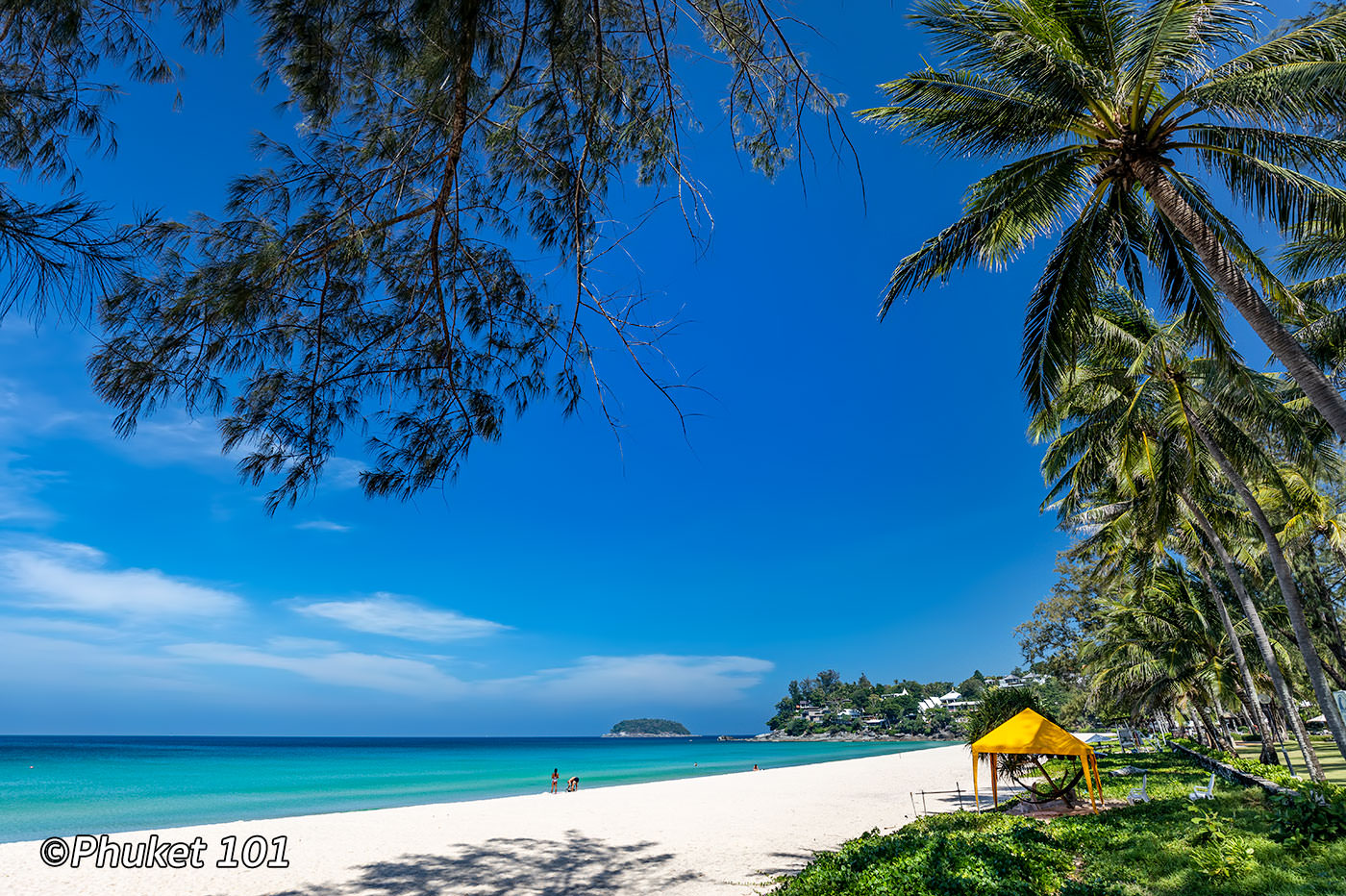 ---
What to Do in Kata Noi Beach?
---
Apart from the beach and three resorts, not much is happening around Kata Noi Beach. Small restaurants, convenience stores, massages, bars and the usual tailors all wait for the hotel's guests. However, the busy Kata Beach is only a couple of kilometres away.
---
---
Where to Stay on Kata Noi Beach
---
The bay is not very big, and only three resorts occupy the entire beachfront: Katathani Phuket Beach Resort, The Shore, and Mom Tri's Villa Royale. All offer access to one of the most beautiful beaches in Phuket.
---
---
Where to eat in Kata Noi Beach
---
You will find a few local restaurants along Kata Noi road, but none are on the beach. If you want to eat by the sea, there are only three options; all are part of hotels, such as Mom Tri's Kitchen at Villa Royale, The Shore and KataThani.
Another great spot not to miss while in Kata Noi Beach is the line of bars built high on top of the back hill. Each of them offers spectacular views of the bay. With names like 'The Sundeck', 'Small View Point' or 'After Beach' or 'Baan Chom View', you get the idea: fantastic sunset, decent food and the best way to enjoy a beer watching the sun go down on Kata Noi Beach.
---
---
---
---
---
Hidden Gem
---
---
---
---
What's around Kata Noi Beach?
---
---
FAQs about Kata Noi Beach