Nook Dee Boutique Resort
Nook Dee Boutique Resort is a small boutique resort hanging on a green hillside above Kata Noi Beach, just above the Katathani Resort. The design of this new contemporary hotel is very much for a younger generation of travellers, with lots of colours and playful elements: loungers in pools and colourful stuffed elephants sitting around the lobby or even in your bed. By the way, Nook Dee means 'Very Fun' in Thai.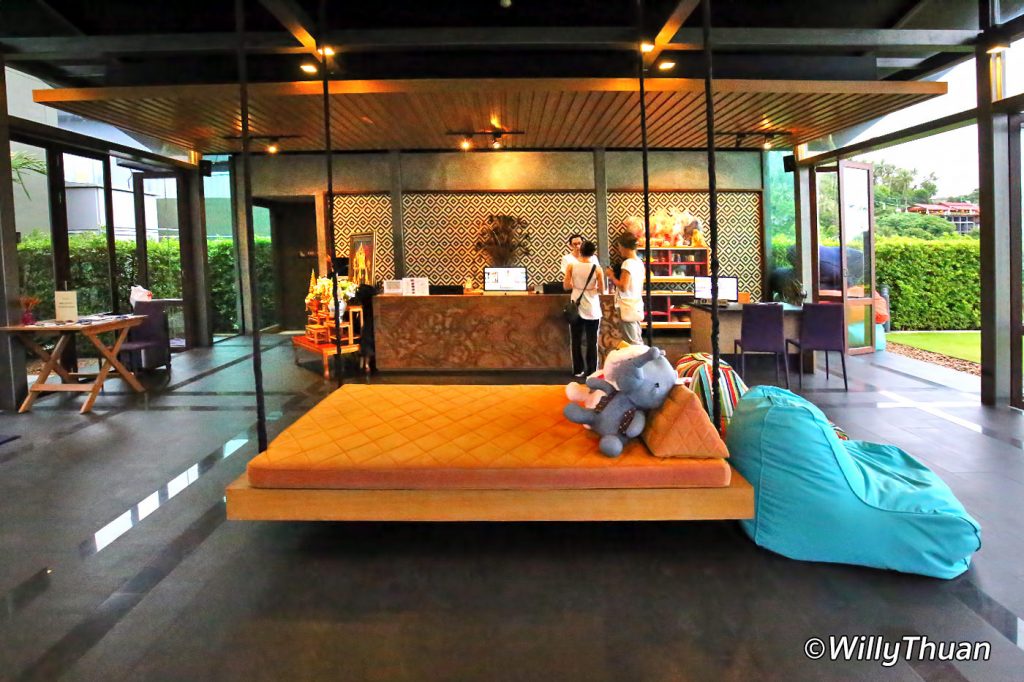 As is seems to be the trend around Phuket, the roof of every building has been converted into green terraces with artificial grass, and the one next to the lobby becomes an outdoor restaurant with very cool views. Next, to this lobby, a long rectangular swimming pool with an infinity view at one end of it looks down on the trees and further the beach of Kata Noi. Everyone seems to hang in that corner with a drink in hand.
There is only one restaurant called 'Roy-Dee' few floors down, and it gets easily full at breakfast time, few tables are available on the front terrace, and as mentioned earlier, more tables can be set around the lobby if weather permits. The hotel has a spa called 'Sook Dee' and tiny fitness room on the lower floors.
The Rooms at Nook Dee Boutique Resort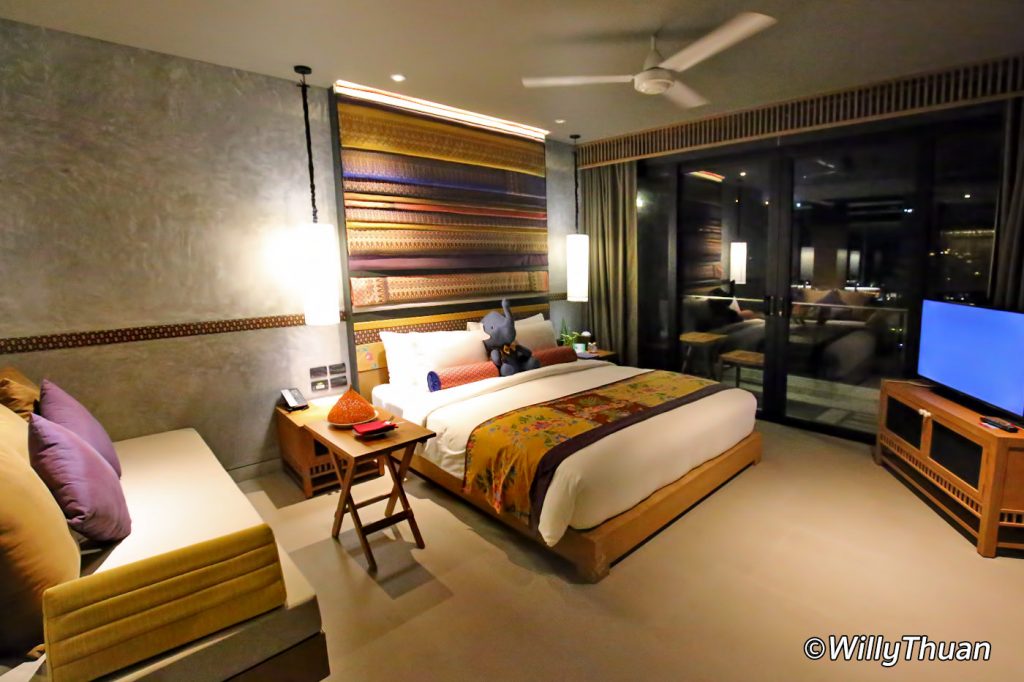 Nook-Dee Boutique Resort is very compact and going to your room requires quite a bit of steep stair climbing. They do have an elevator, but it only goes half way to your room, so if you get the lower levels as we did, you'll get some exercise. As you go down and down to the lowest floors, it gets darker and darker, and it feels like you are staying in the basement. It's a bit depressing on the first day.
Once you open your door, it gets better, but the first this you see is a Jacuzzi bathtub facing an open space. Past the first surprise, the rooms have a beautiful warm design with a lot of local touches, antique cupboards made of wood and red silk here and there, including your bathrobe. Once you get used to the geography of your room, the whole thing works quite well.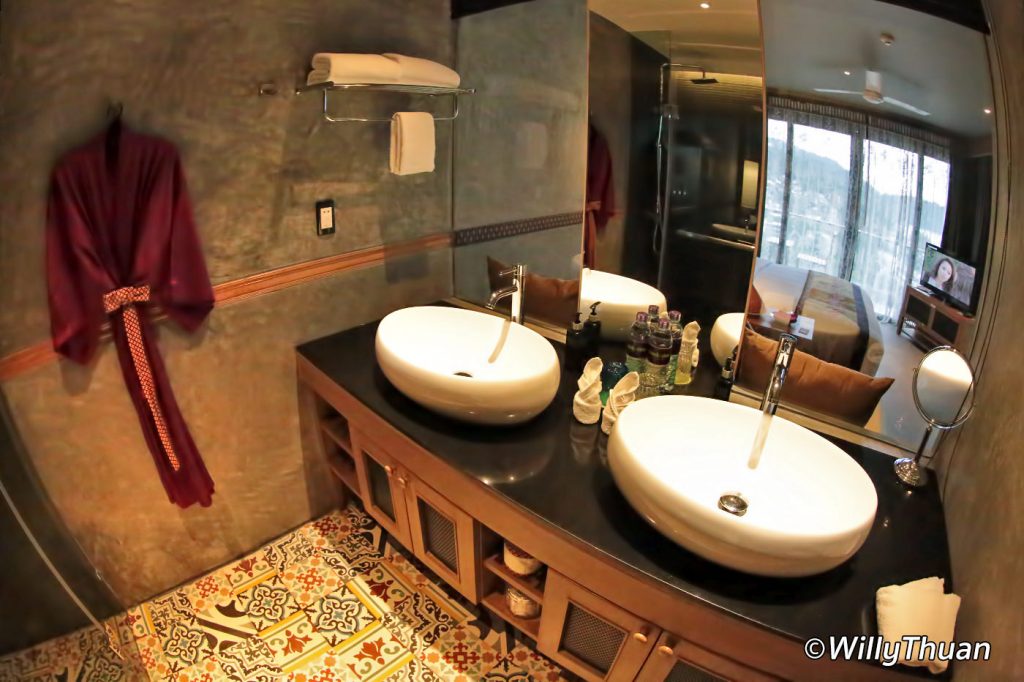 Summary, how was Nook Dee Hotel?
On the bright side: Rooms are welcoming, and the balcony has superb views if you are in the upper rooms. My room was on the lowest floors, the view was almost inexistent. The rooms also come with lots of plugs and a good range of amenities, including an espresso machine and beautifully designed bathrooms.
On the downside: Quite a bit of steep stairs but maybe I'm getting old. There is no working station at all, so if you came as a couple, you only have two options: enjoy your holiday because that's what you came here for, or only one of you can work on that tiny table that looks like as stool like I did. Staff seemed to be a bit young and didn't pay much attention as 5-star hotels naturally do.
---
More Photos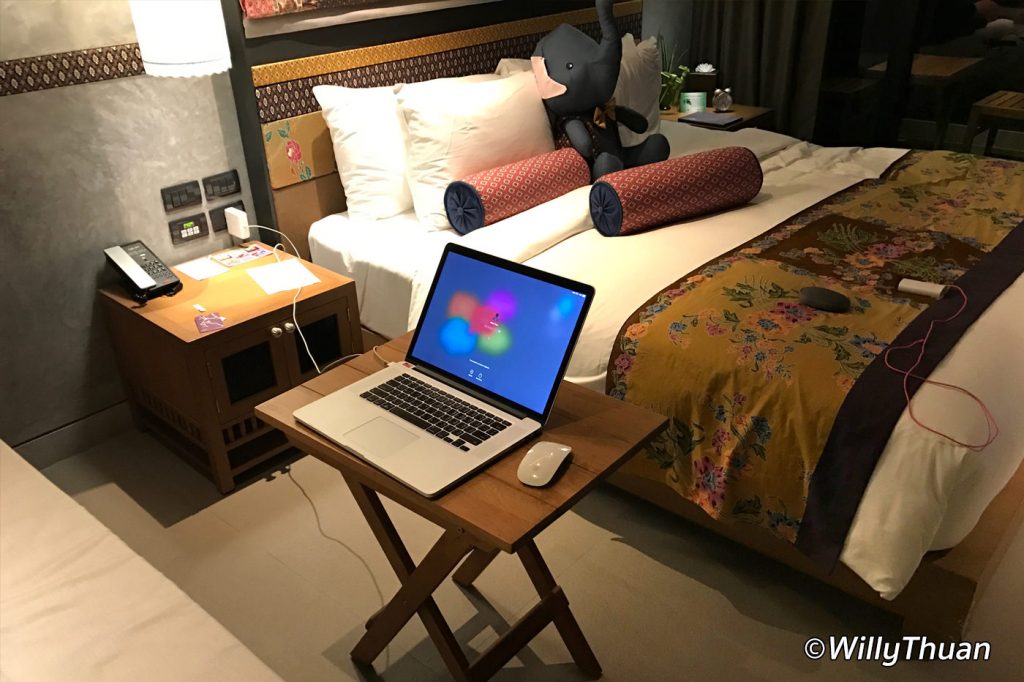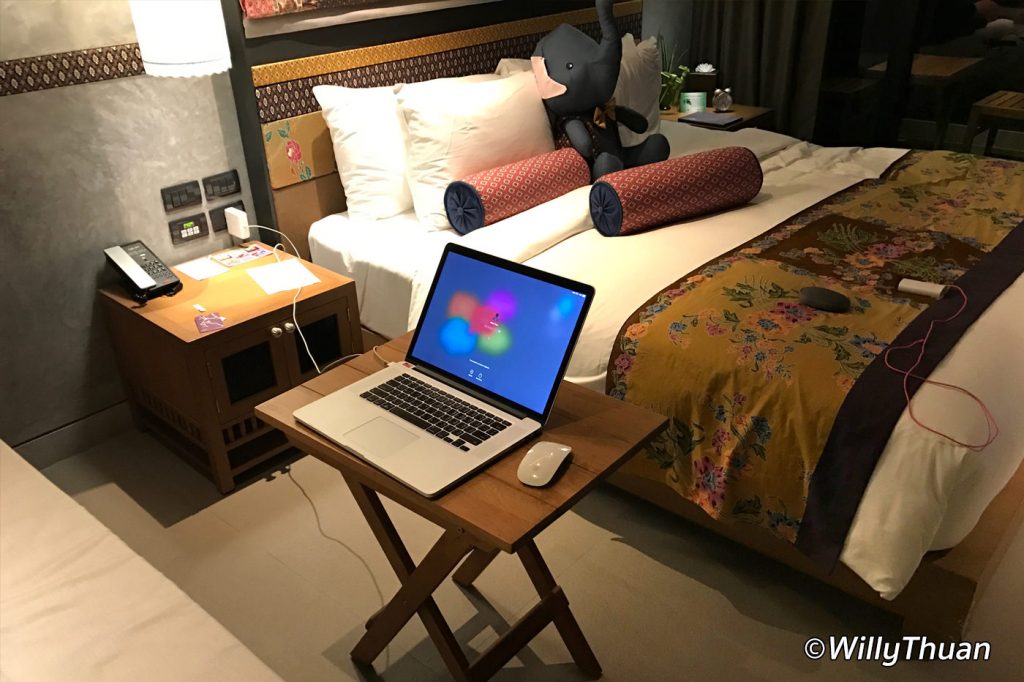 Nook Dee Boutique Resort Map