A Hidden Thai Restaurant in Phuket
Sabai Corner is a beautiful Thai restaurant really well hidden in Phuket, not far from Kata Noi Beach. Only a few dedicated travellers will find it or make the effort to find it. The food is good without being exceptional, but you will get a lot of satisfaction just to find it and discover the magnificent panoramic view of the nearby sea.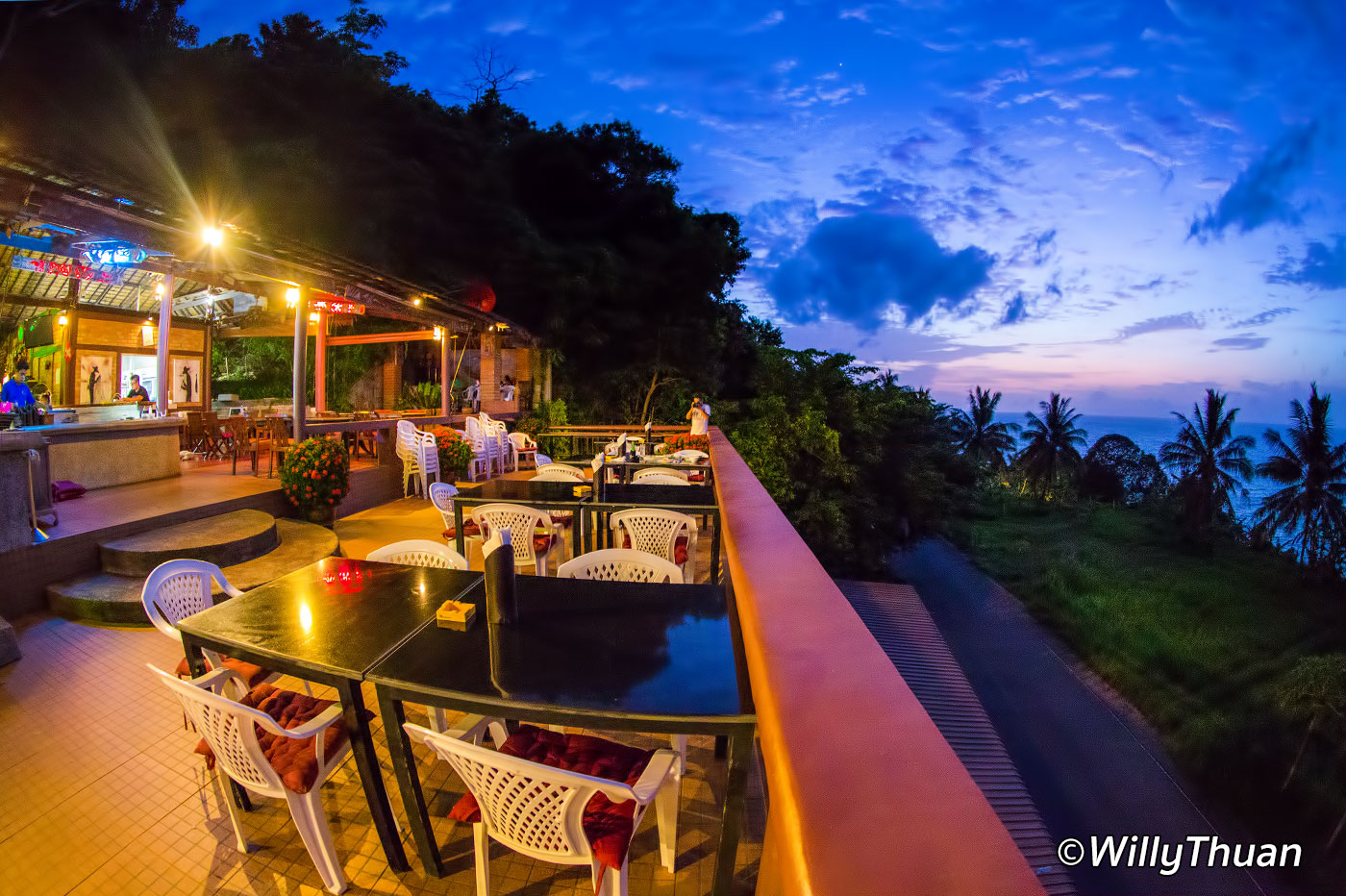 How to Get to Sabai Corner
If you have your own car or motorbike, it's not too difficult to find it because the road leading to it starts just next to the very well-known 'Karon Viewpoint' where almost everyone stops to take that iconic '3 beaches' photos.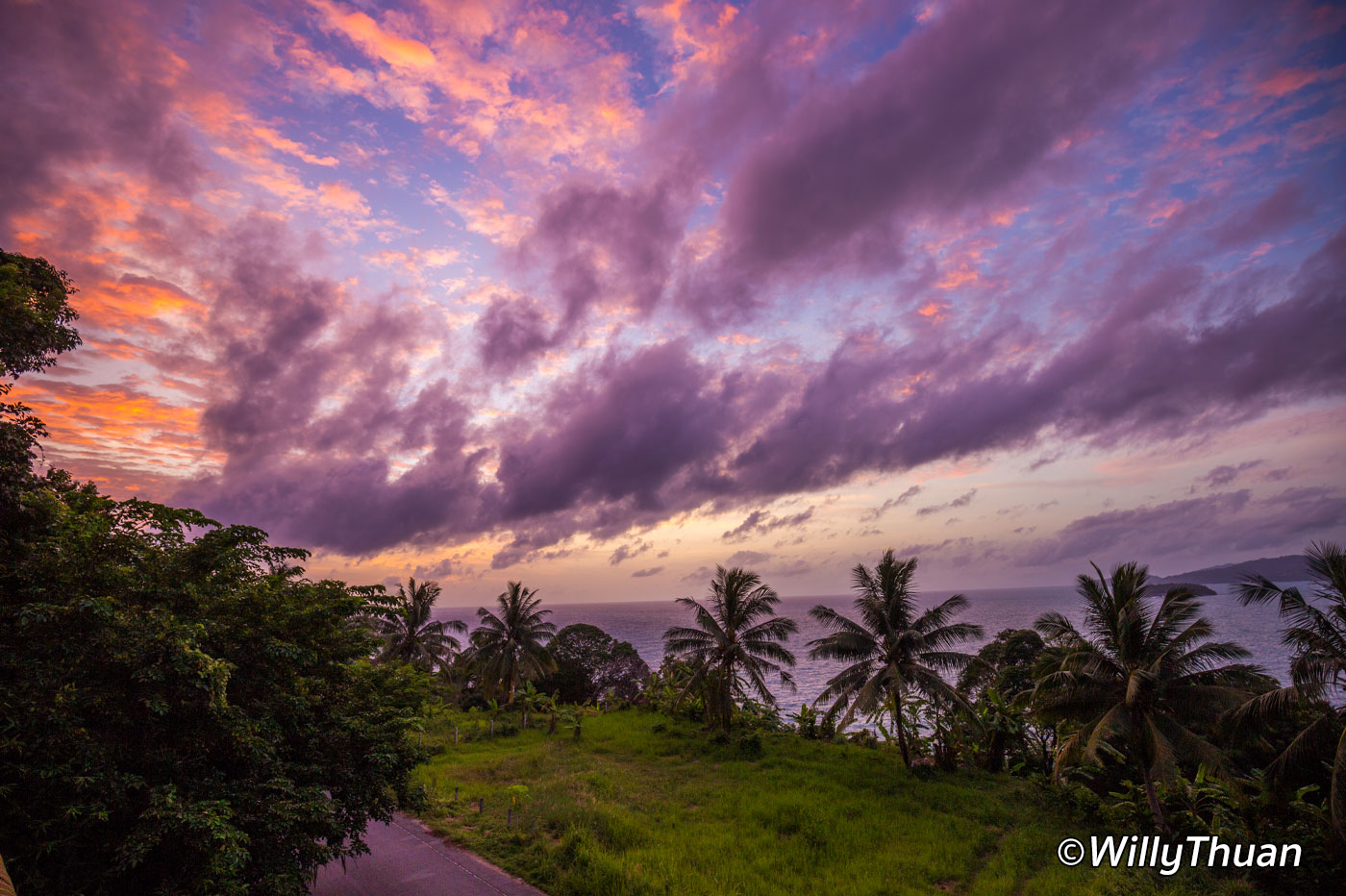 When driving south, take the road on the right just past the Karon viewpoint and drive almost all the way to the end. On the way down you might be tempted to stop at Heaven rooftop restaurant, which is also very nice, but this is not your destination for today. Just keep going down. You will also drive by a fun reggae bar with a panoramic balcony and that is not your destination either but you are approaching. Just past that reggae bar is small street on the left side of the road that will take you to the elusive Sabai Corner restaurant.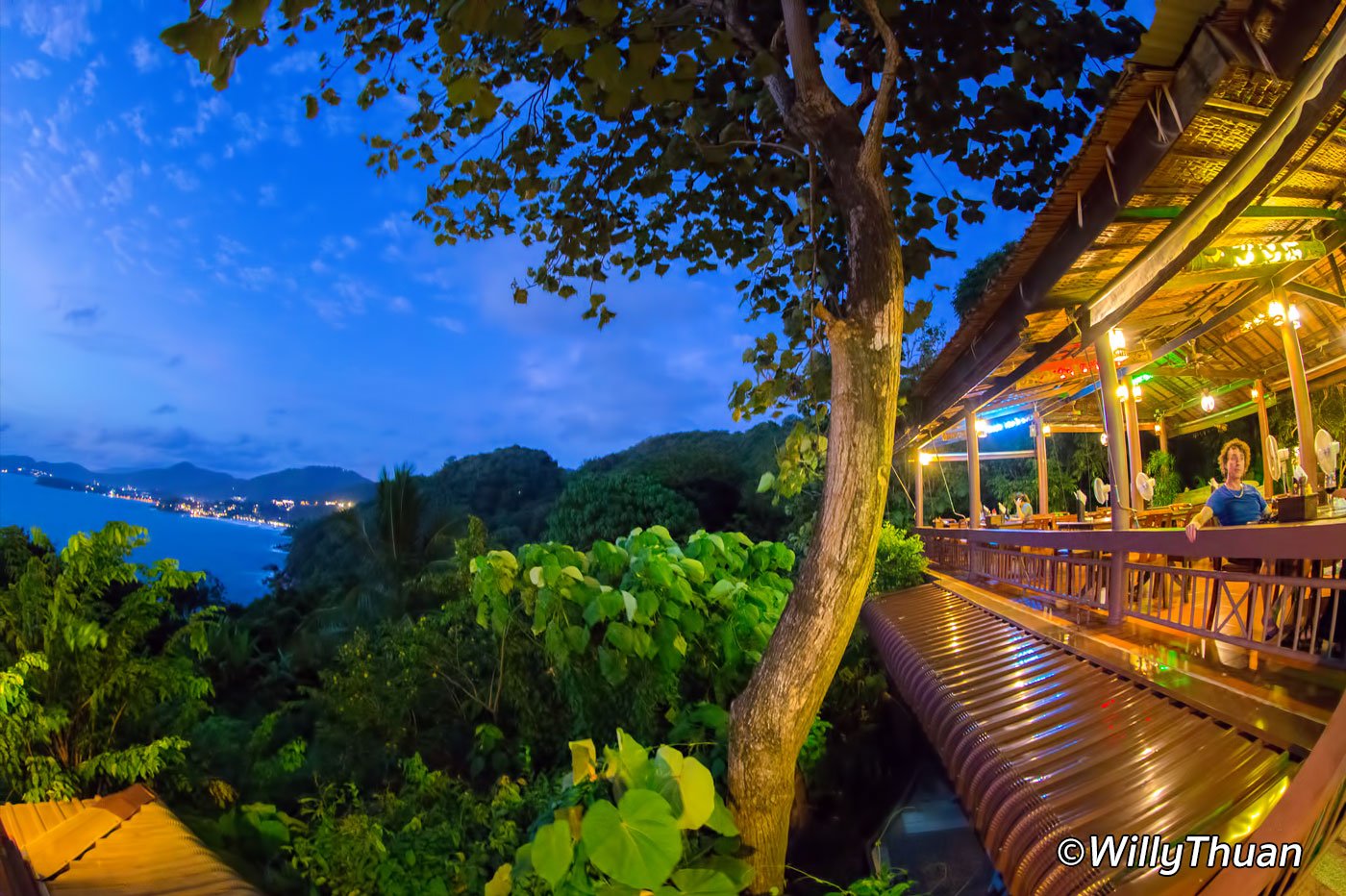 The restaurant has a large parking, a covered area and a very large terrace. It wasn't busy when we arrived so we could pick any table on the edge of the terrace. Come around 5.30 pm if you want to have time to enjoy the sunset, but the photos are actually even nicer if you keep shooting at blue hour when the sky is dark enough to balance the lights of the restaurant.
What to Order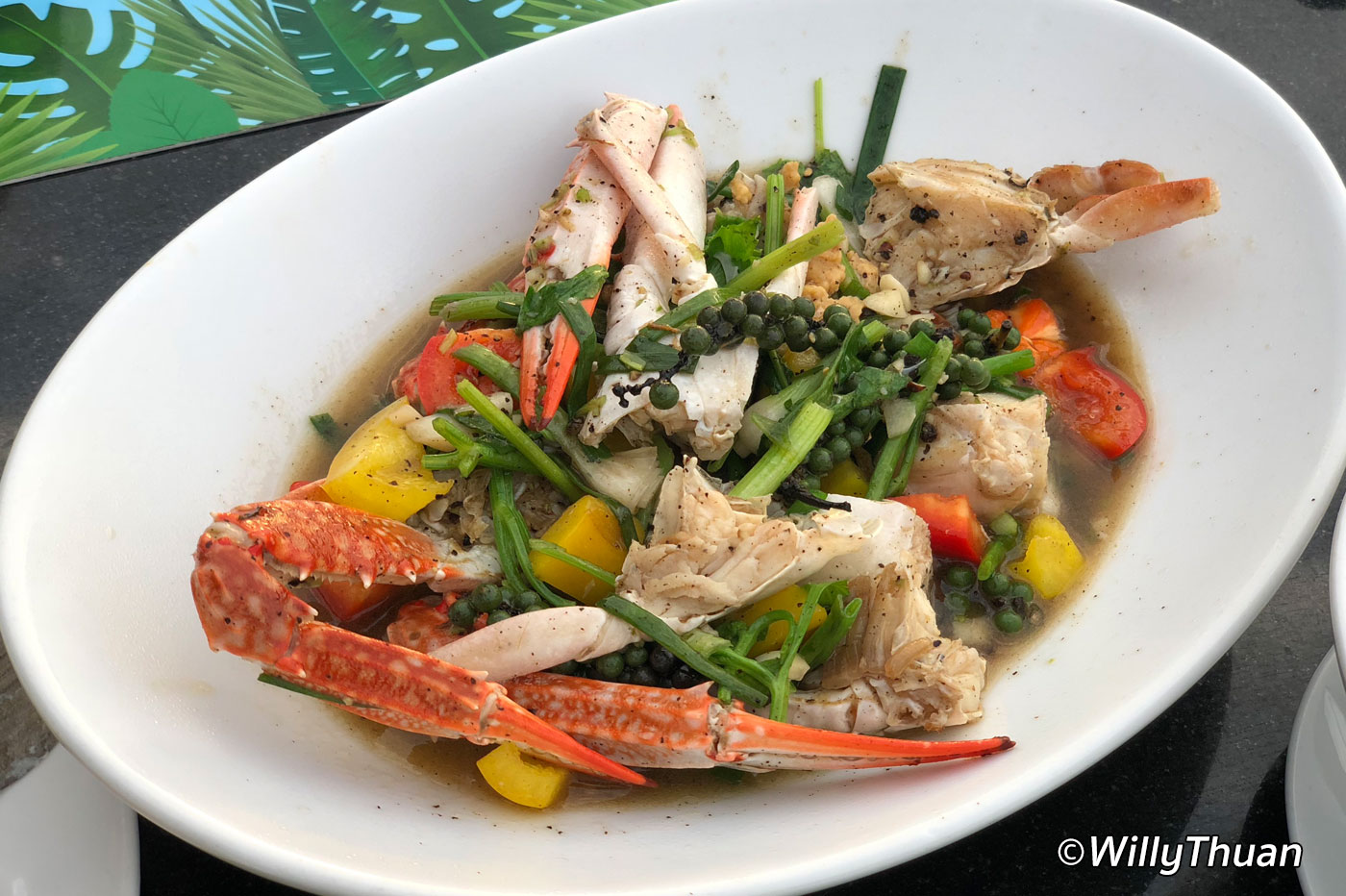 We order some Thai food and it was great. We had a good old Tom Yum Goong which was decently spicy (250 baht), a steamed fish with the lemon sauce that was really good (490 baht), and a stir-fried crab with pepper (480 baht). The menu is long and well-illustrated so everyone should find something to please them, even that famous 'Som Tam' at 120 baht.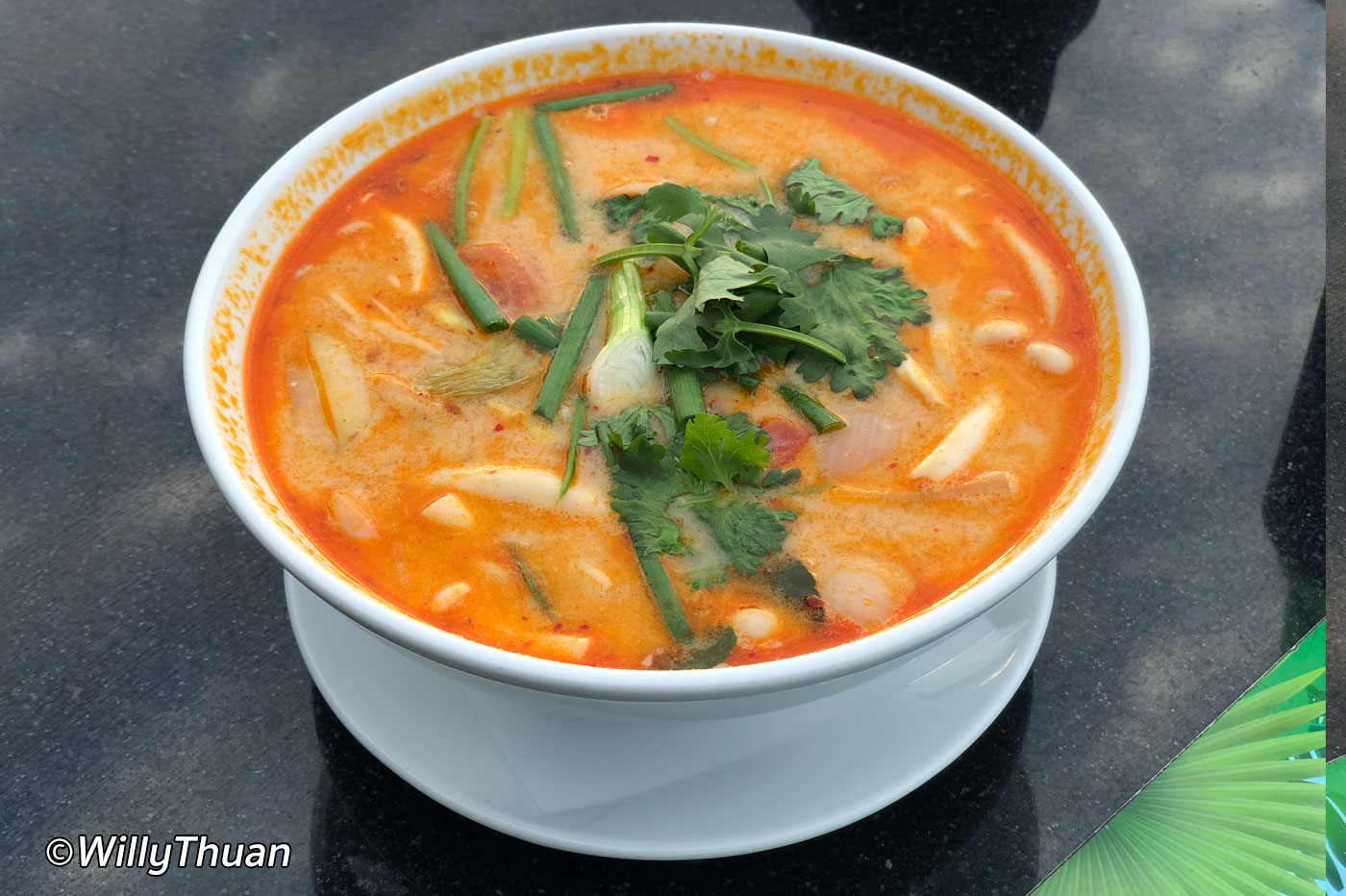 Sabai Corner is not highly sophisticated but who cares. It really feels special and memorable. The team was very nice and attentive so don't forget to leave a nice tip! They don't see that many customers down there.
---
Sabai Corner Info
Location: Take the small road past Karon View Point and drive all the way down
Open: 10am – 10 pm
Phone: 089 875 5525
---
Sabai Corner Map
If you are on mobile, add the map here: https://goo.gl/maps/mTTdu7uKzQi3VSwZ9
---
More reading