---
A hotel and a restaurant on Kata Noi Beach
---
Mom Tri's Villa Royale is not just your regular hotel in Phuket. It was the private house of Mom Luang Tridhosyuth Devakul, a famous artist and architect better known in Thailand as 'Mom Tri', a descendant of King Mongkut Rama IV. Over two decades ago, Mom Tri converted his summer house into this surprising boutique hotel built on a rocky hillside overlooking the beautiful waters of Kata Noi Beach.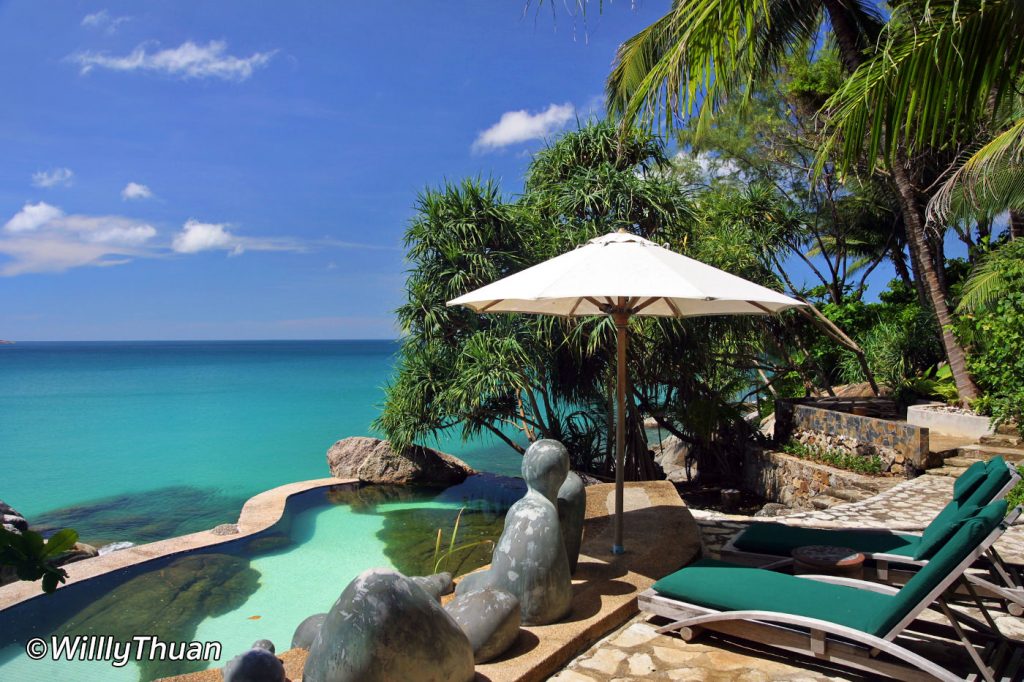 Mom Tri Villa Royale consists of two wings. Each room has a different design, shape, size, decoration, and flower name, such as 'Dao-A-Dung', 'Fueng Fa' and 'Toey Talay' in the original house. We stayed several times at Villa Royale, and each time was a different room and a different experience.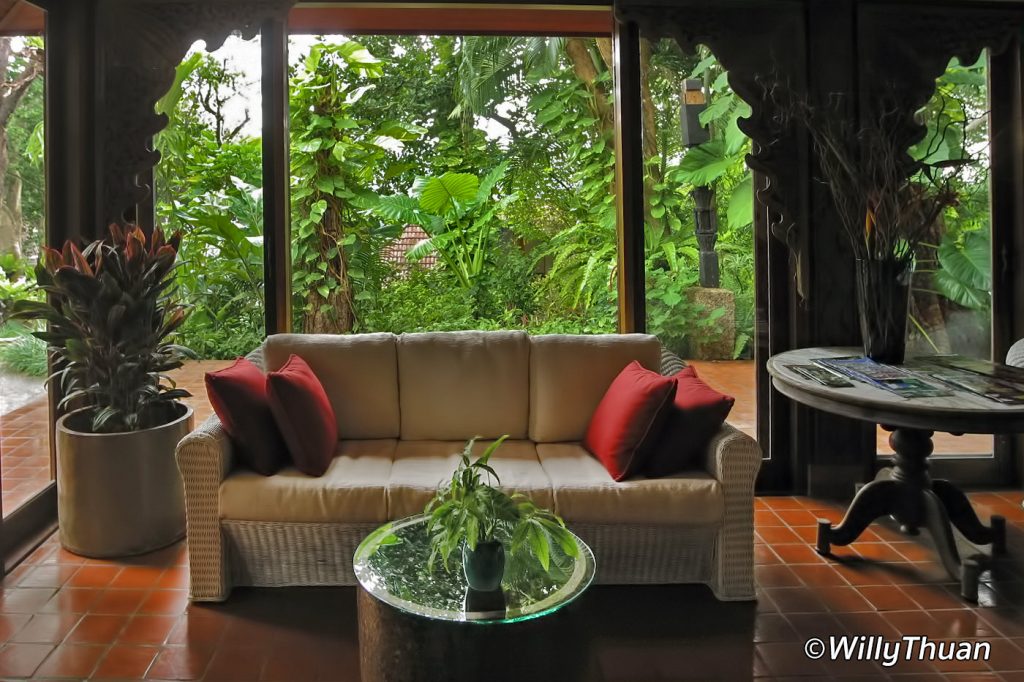 One of the suites came with its en-suite wine cellar built inside the rocky cliff and was initially filled with a large selection of excellent crus. It was too complicated to keep track of what guests were drinking, and only a small wine selection was now stored in the wine cellar. Each suite still has a homey decoration, and it feels a bit like being a guest invited to the host's house.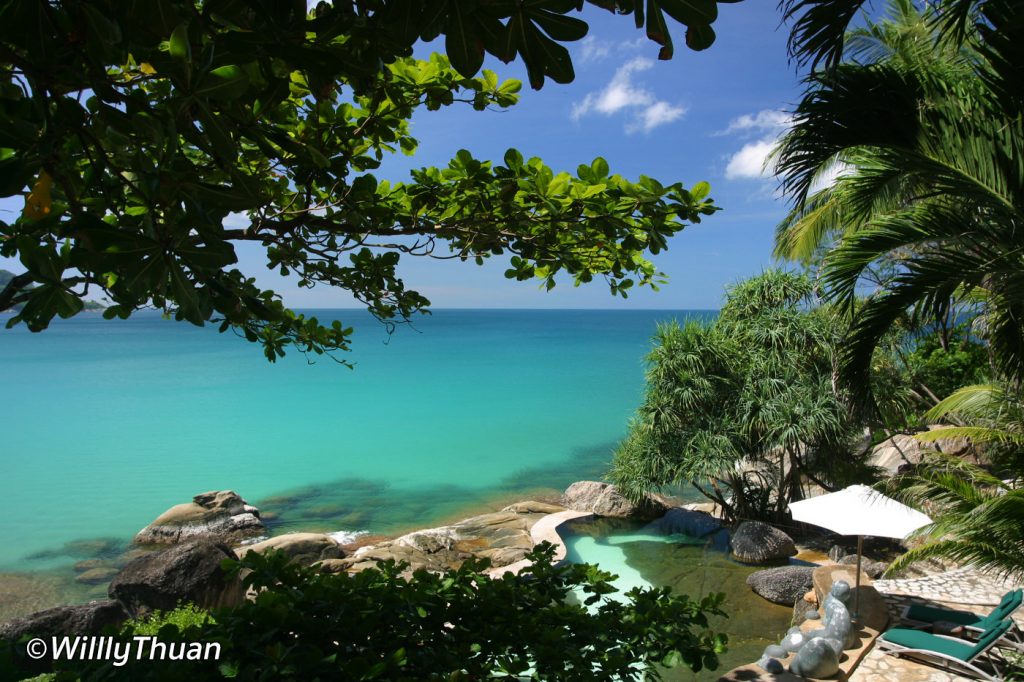 The main building is more traditional in design but no less luxurious with 26 suites, all sea-facing, while the original wing does not always offer sea views. The resort also has a very cosy spa with the usual extensive range of treatments, so enjoyable while on holiday in Thailand. Three small pools are available, including a beautiful one with seawater, but these are good for relaxing more than swimming. The gardens are superbly decorated and even have a real temple front gate making a perfect background for weddings and special events.
---
Mom Tri's Kitchen Restaurant
The hotel is famous for having one of the best restaurants on the island, 'Mom Tri's Kitchen', which has won several Wine Spectator Awards and is in our Most Romantic Restaurants in Phuket. It is expensive but perfect for a special occasion, and if you are a wine lover, you will enjoy a great selection of 700 wines and 15 wines served by the glass.
---
The Beach
A small staircase leads to the beautiful Kata Noi beach, one of the most beautiful beaches in Phuket, and you are just a short drive from Kata Beach, another great beach with plenty of shopping and dining venues.
---
Villa Royale Hotel Photos
---
Villa Royale Info
Location: Kata Noi Beach
Address: 12 Kata Noi Road, Kata Noi Beach, Phuket 83100
Open: 11 am – 11 pm
Phone: 076 333 568
Price: High
Bookings: see the rates
Facebook: Click here
---
Villa Royale Map
---
---
---