Where to Stay in Mai Khao Beach?
Mai Khao Beach Hotels benefit from a unique location in Phuket, a perfect place if you prefer to stay away from the crowd. The beach is 11 kilometres long, and because it is part of a protected national park, you will meet almost no one on the beach past the Phuket airport area. If you are after an isolated romantic escape, Mai Khao Beach could be your place. Enjoy magnificent sunset and long walks on the beach with only the sound of the waves as a background.
Mai Khao Beach hotels situation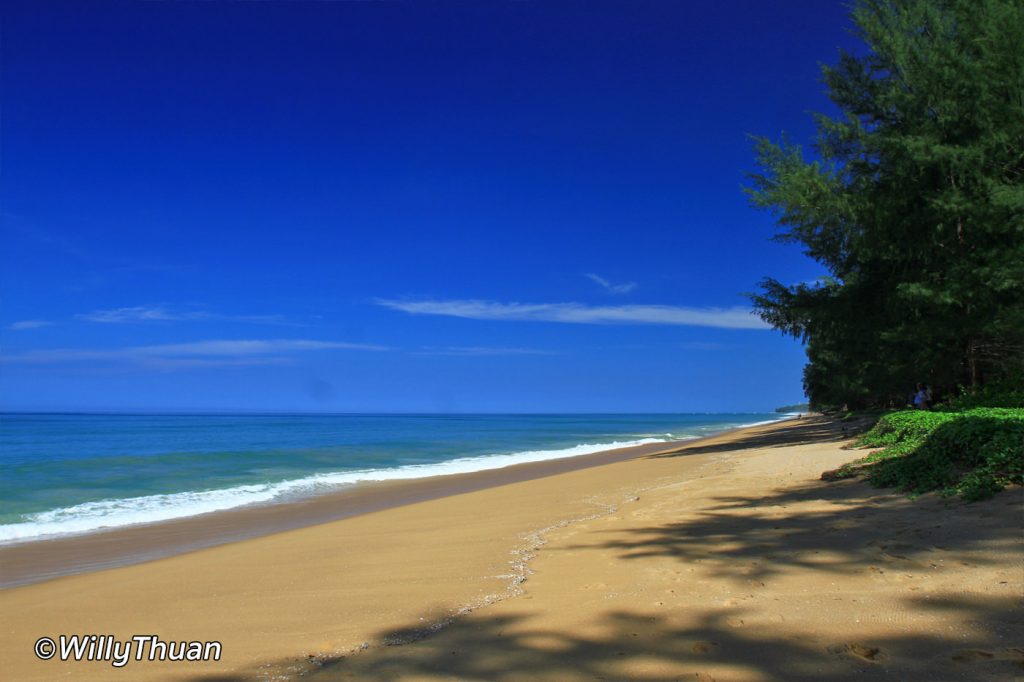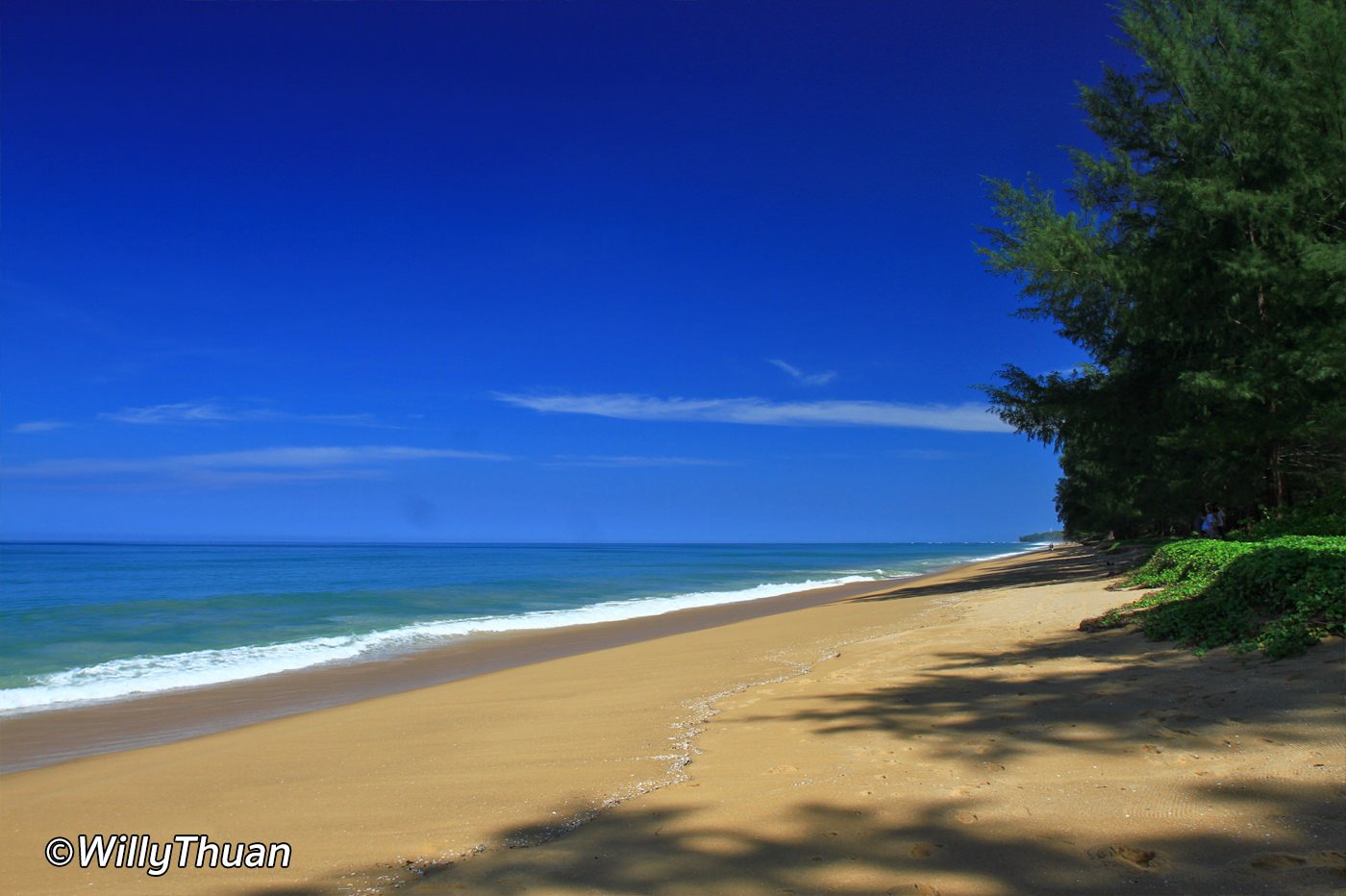 Most of the hotels are 5-stars, and as you can expect, they come with a price and fantastic service, features, and rooms. If you are on a tighter budget, there are a couple of options. Note also that because those hotels are in a national park, they must be a few meters away from the sand. You need to cross a hundred meters of grass to reach the beach itself, which is not much, but it changes the perception slightly. There are also no beach chairs and just a couple of bars and restaurants on the beach.
---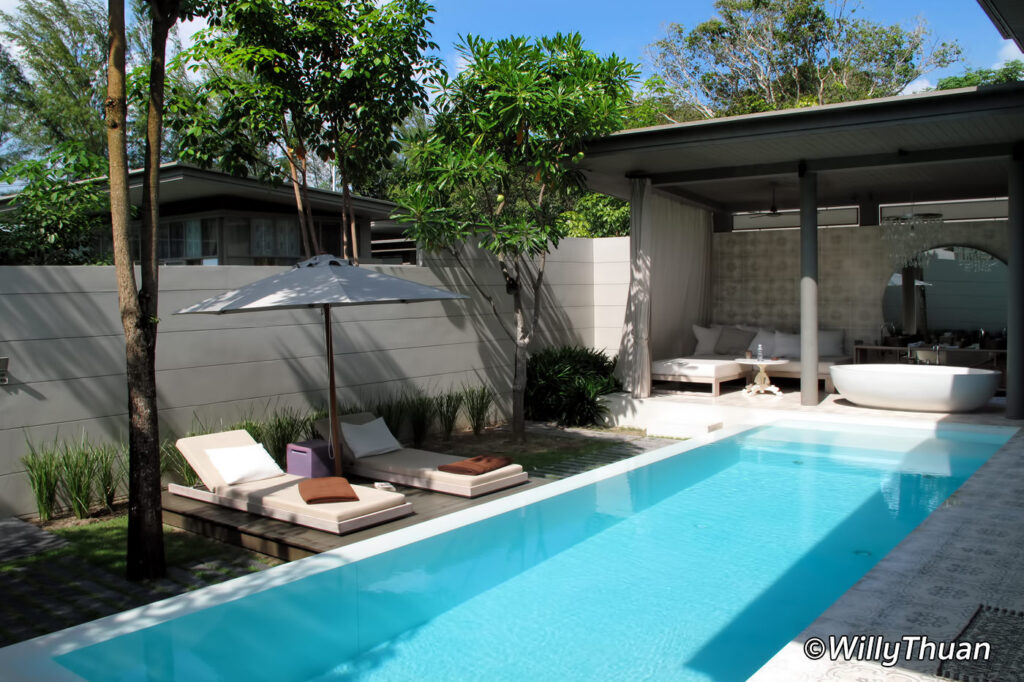 Sala Phuket is a little different from any other hotel in Mai Khao. The main feature is the pool villas with total privacy. Each villa features an oversized pool, larger than the bedroom itself, which is not often the case when you book a pool villa. The bathtub and entire bathroom are outdoors, making it a fun experience. Sala also has a beautiful spa with a program for couples. The restaurants, bars and the main pool area are close to the sea with just 50 m of lawn to cross on the beach—a very relaxing place to hide away from your loved one. Read more here or see the Rates for Sala Phuket.
---
[the_ad id="49346″]
---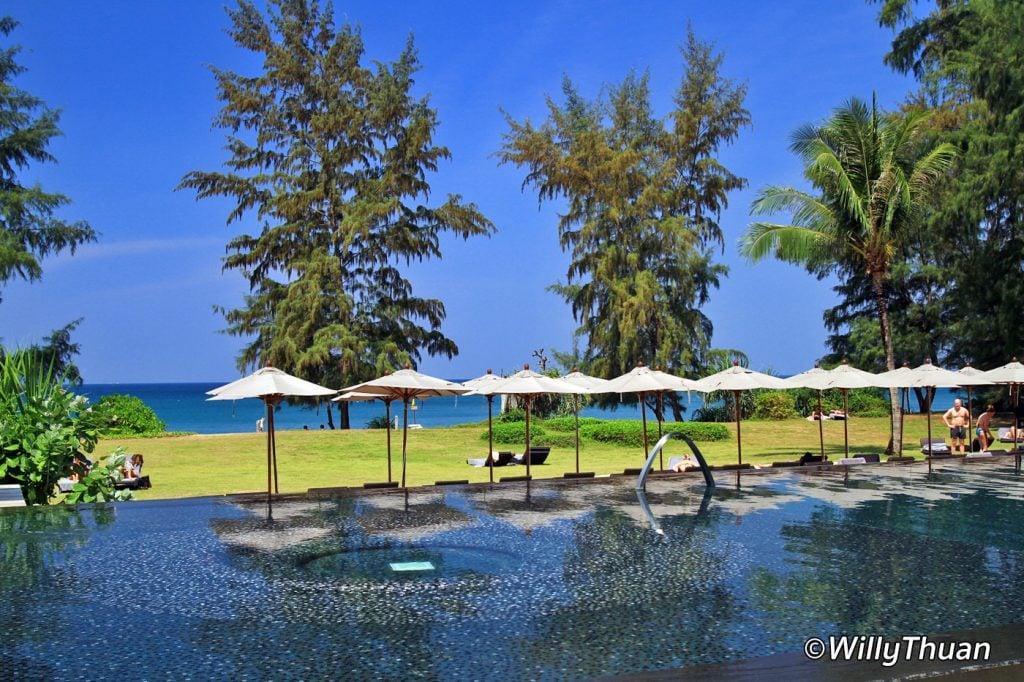 Renaissance Phuket is a big resort with a few pool villas and many different room types to choose from according to your budget. The resort has a lot of outlets to keep you happy for the duration of your holiday, including a fantastic spa. Also, restaurants, bars and the large main swimming pool are just meters away from the beautiful beach. Many couples choose to get married at Renaissance to arrange a beautiful setting for a ceremony. Read more here, or see the rates for Renaissance Phuket Resort.
---
[the_ad id="49347″]
---
JW Marriott Phuket Resort & Spa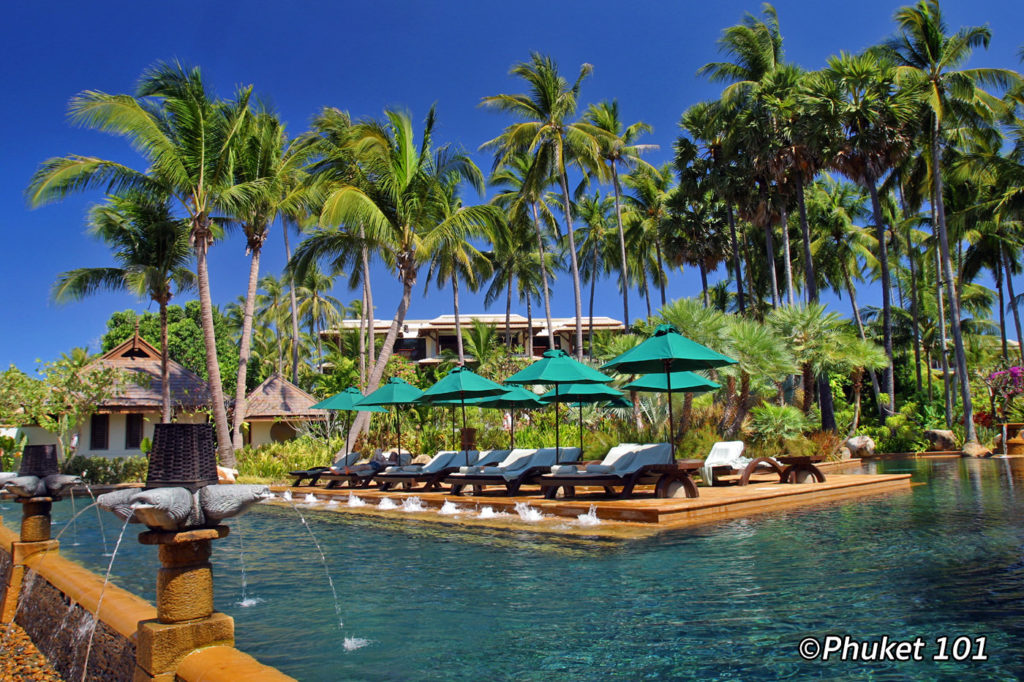 JW Marriott Phuket is an immense, more traditional resort with many restaurants and a great kids club. See the Rates for the JW Marriott Phuket Resort & Spa
---
[the_ad id="49348″]
---
Anantara Mai Khao Phuket Villas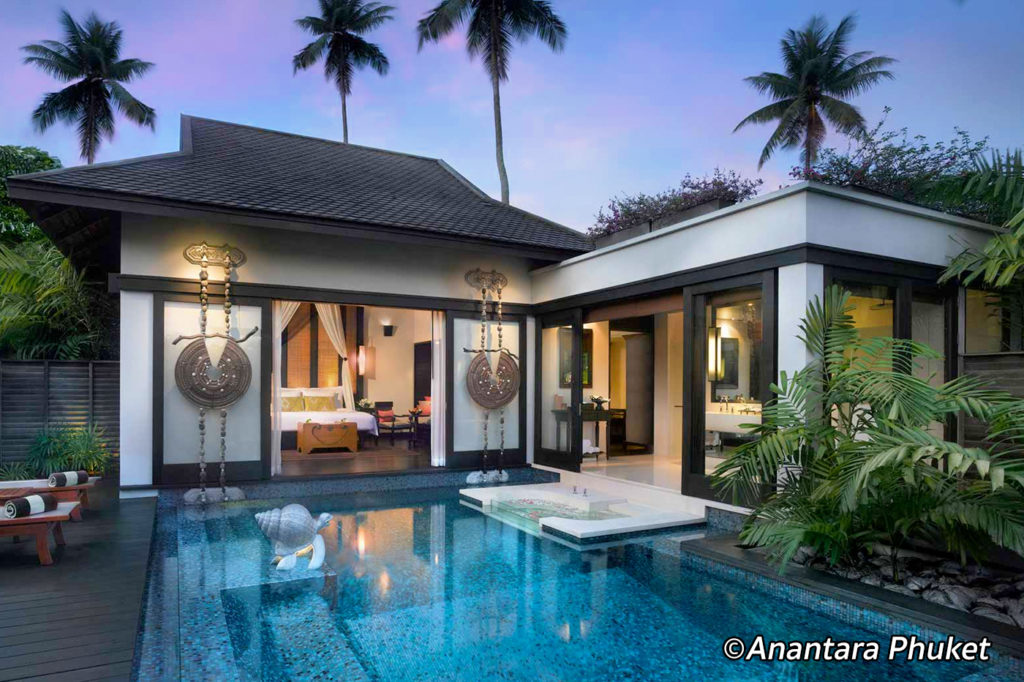 Anantara Mai Khao is one of the most exclusive resorts in Phuket, with superb pool villas built around a lagoon. They also are a wellness centre with a spa, yoga, healing therapies and even Muay Thai. You can choose from 8 different types of magnificent pool villas but expect to spend at least 300 USD per night. The resort offers four restaurants and a beach club. Anantara is one of the most romantic luxury hideaways in Phuket. See the rates for Anantara Mai Khao Phuket Villas
---
Maikhao Dream Villa Resort is a collection of very luxurious villas in the very north of Phuket. The villas are immense 460 sqm for the two bedrooms and 650 sqm for the three bedrooms!. Each comes with 2 or 3 pools, perfect for large families and groups of friends wanting to get away from everything. The outlets are limited because guests spend most of their time in the villas. You probably need to rent a car to explore the island and the nearby Phang Nga Province. Read more or see the rates for Maikhao Dream Villa Resort Phuket.
---
Holiday Inn Mai Khao
If Mai Khao is your dream beach, but those 5-star resorts are out of your budget, then Holiday Inn Mai Khao may be your hotel. It is cheaper with many facilities, including a great sap, and you are almost on the beach. There are seven room types to choose from, but the best is one of the many rooms with its pool access! Holiday Inn Mai Khao is also a very kid-friendly resort. See the rates for Holiday Inn Mai Khao.
---
More reading