---
A panoramic restaurant above Kata Noi Beach
---
Baan Chom View is one of the popular Thai restaurants hanging high above the beautiful beach of Kata Noi in the south of Phuket and serving a vast choice of Thai food and a few western dishes. This restaurant built on stilts has always been very popular for its unique location with a panoramic view of the Andaman Sea from an immense wood terrace. Baan Chom View is on the busy roadside connecting Kata Beach to Nai Harn Beach, and with such a location, it quickly became popular at sunset time.
The first restaurant to open up there was called (and is still called) After Beach and was a Reggae bar. Soon after Baan Chom View arrived and more followed, all those restaurants are actually very similar, and you wouldn't really be able to tell one from the other.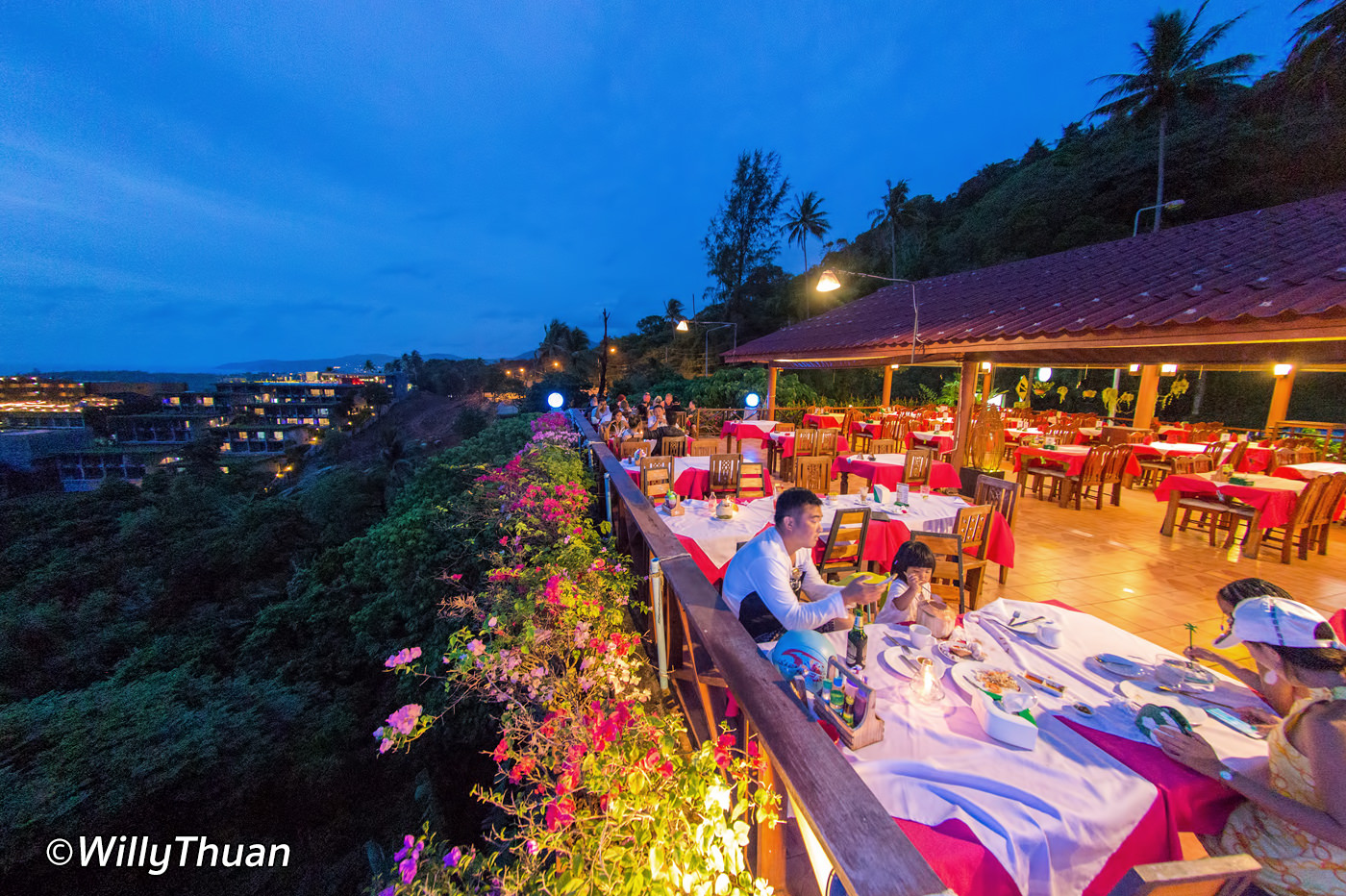 Baan Chom View is the second venue when you drive up from Kata Beach, the first being the trendy 'The Sundeck". Just like its neighbours, it has several rows of tables on a huge terrace, but the best tables are, of course, those along the edge. Each time we went there, it was not too busy, and we never had a problem getting a table with a view.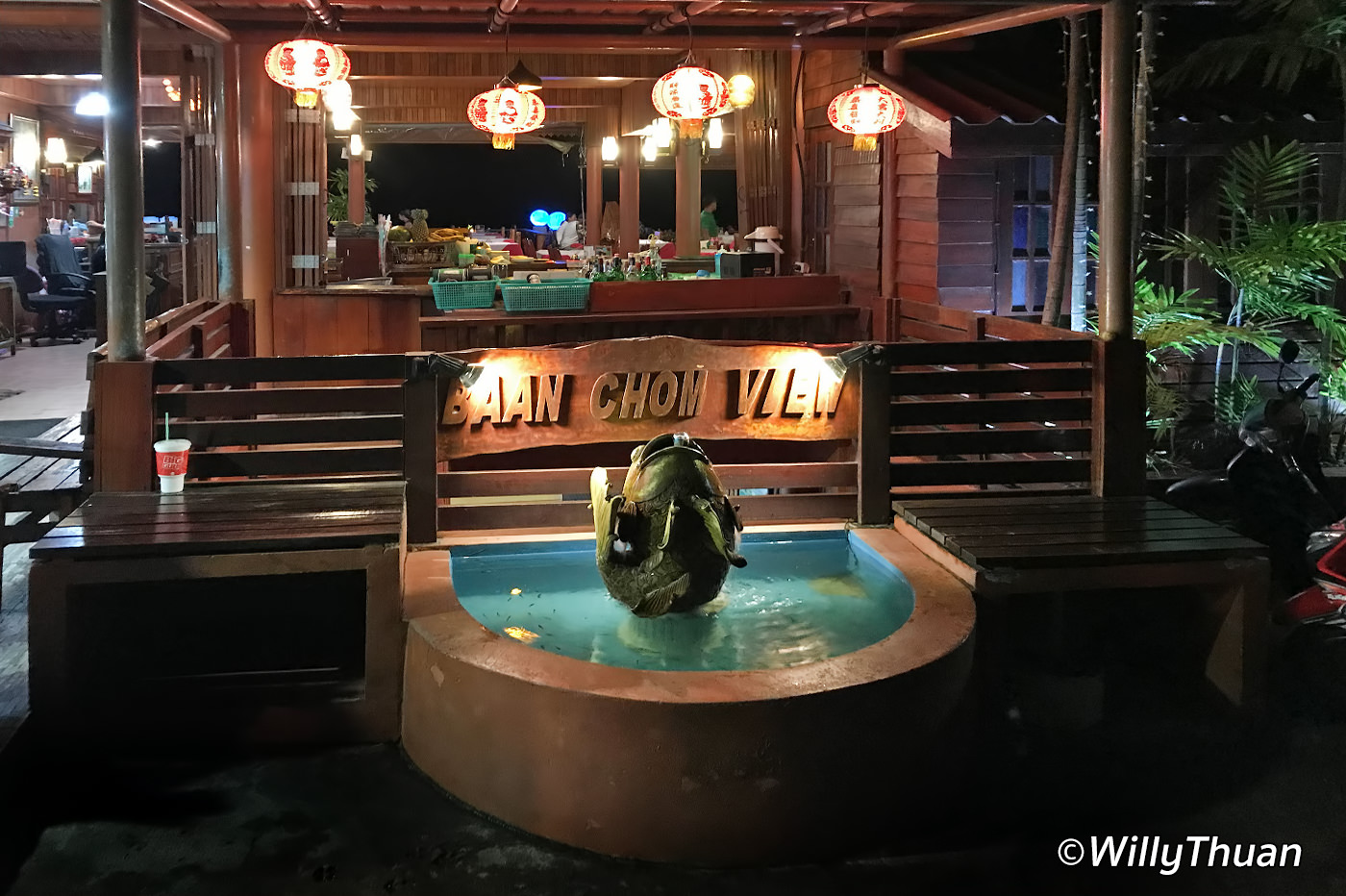 What to order
The 'cuisine' served here is mostly Thai with a small choice of international dishes, which makes it convenient if one of your guests needs a break or even for the kids who sometimes are not attracted by Thai food. The menu comes in English with many photos to help you choose.
On our last visit, we had some good crab meat with curry powder (280 baht), a Tom Yam Koong (sour and spicy soup with prawns) and a Tom Ka Gai (Coconut soup with chicken) 180 baht each, and a plate of big pink prawns BBQ (350 baht). A local beer will cost you 120 baht. Prices could be considered mid-range, not too cheap nor expensive, but you also pay for the view 🙂
The service is good, the food arrives very fast, and the dishes are well served.
Just like its neighbours, Baan Chom View is not what you would call a 'sophisticated restaurant' but a great escape to end the day in a memorable way. It can even be romantic with a sunset.
---
---
More Restaurants in Kata Beach
---
Your Kata Beach Travel Guide