Kampong Kata Hill in Kata Beach
Kampong Kata Hill is a bit touristy with mixed reviews, but if you travelled that far to discover Asia and you are looking for more than 'just food' while remaining within an acceptable budget, this restaurant in Kata Beach might surprise you. You would easily walk by without noticing it from the bottom of the hill and surely would not realize how special it is.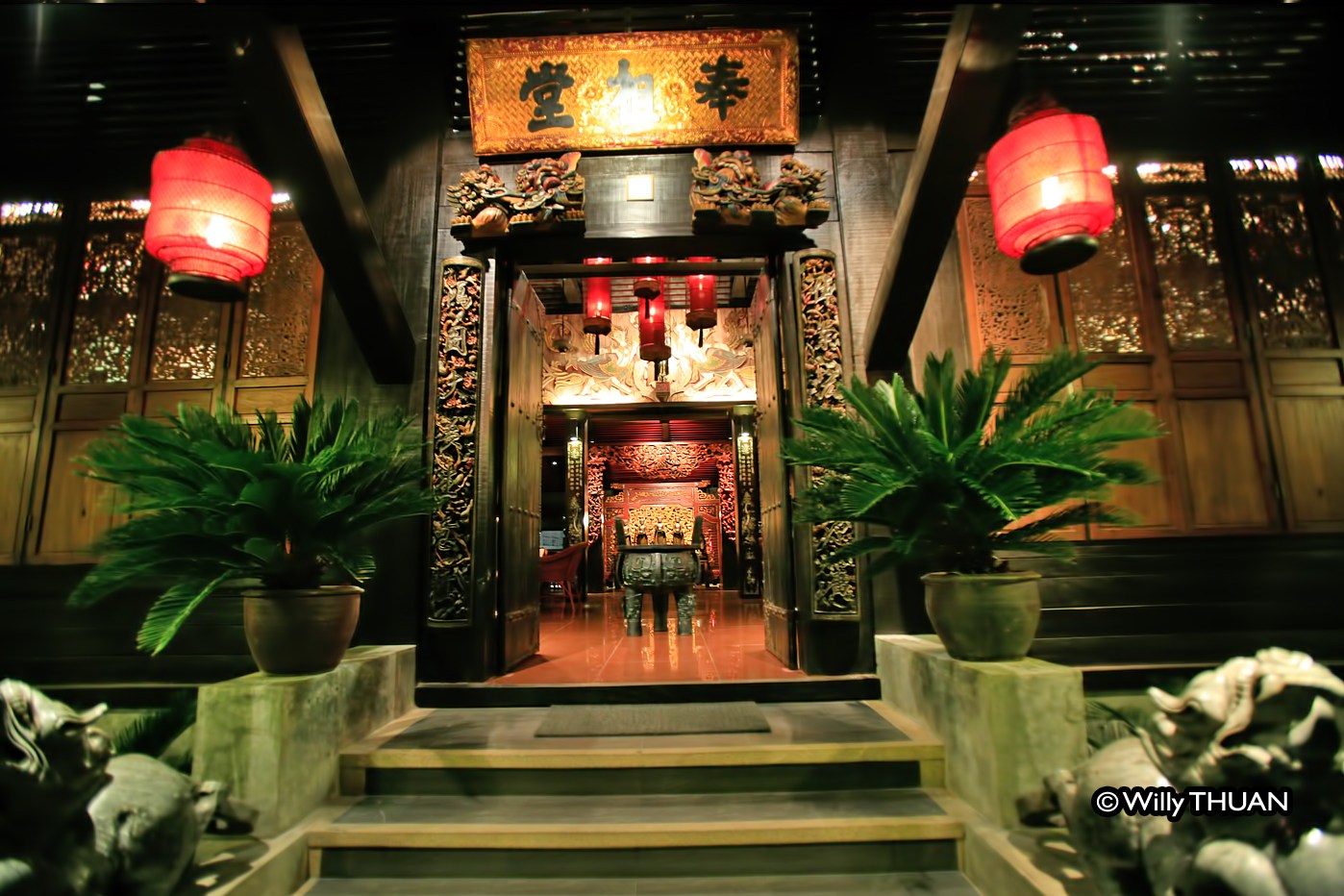 Kampong, a well-established restaurant in Phuket for more than thirty years, is built on top of a small hill right in the middle of Kata Beach. It is a nice place for a casual romantic dinner, to invite guests or to share with friends or family.
The food may not be hardcore nor spicy, but very enjoyable without having to spend a fortune. Now if what you are looking for is 'the real local thing' you'll easily find plenty around Phuket such as 'Mor Mu Dong' or 'Kru Vit Seafood', the floating restaurant. This is more the easy-going, semi sophisticated dinner you would pick for a special day when all you want is eat with special friends in a nicely decorated surrounding.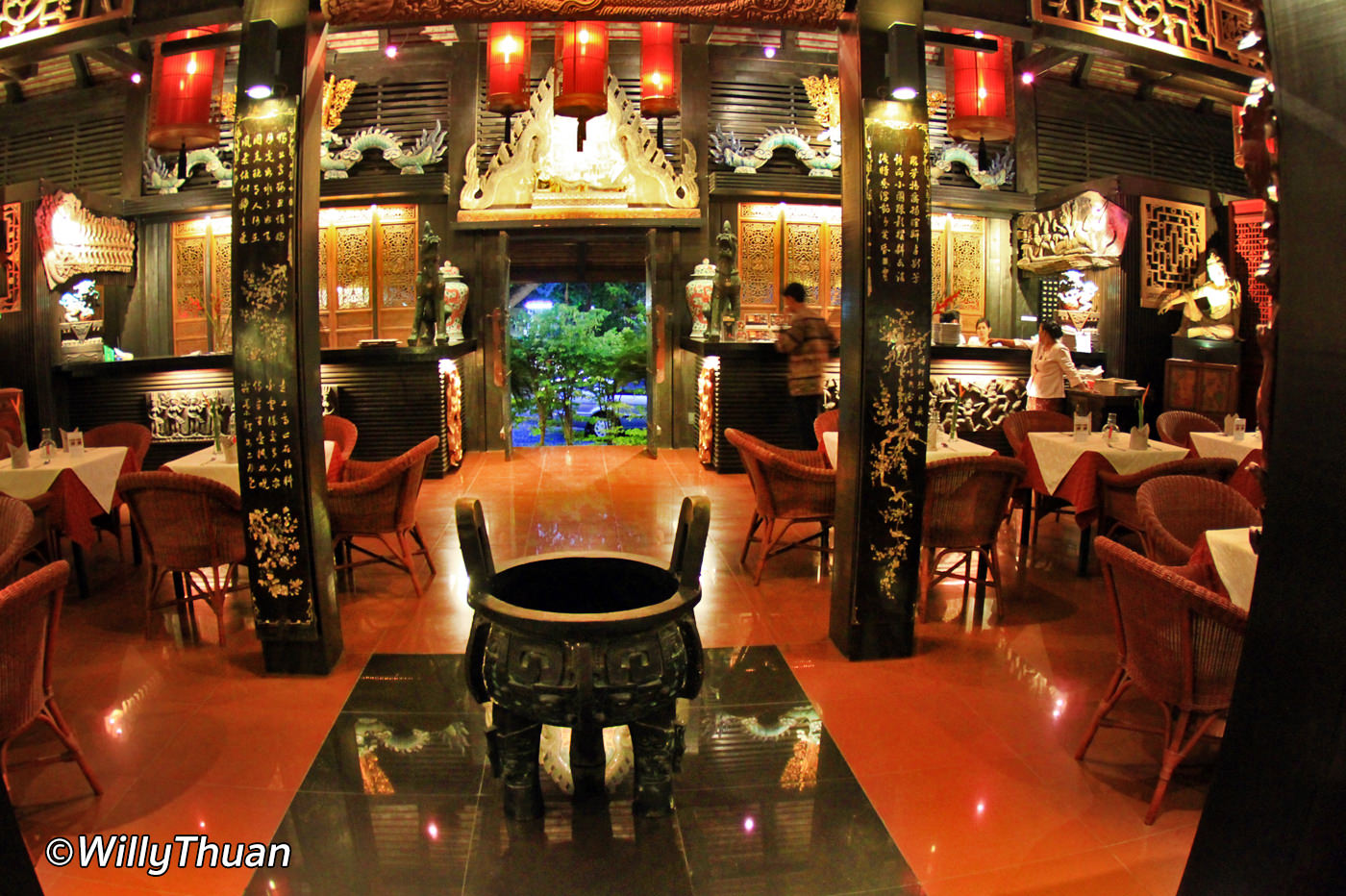 Divided into two areas with two very large balconies: the Santi Pavilion and the Piti Pavilion, Kampong Kata Hills overlooks Kata Center. No much to see there except roofs and more roofs, but balconies always attract diners, including us, so if it applies to you too better come early or book in advance. Every corner of the main pavilion is decorated with Asian artifacts, mostly from Thailand, Cambodia and China. The fact that it belongs to the owner of a well known Antique shop has probably something to do with it. It is done with taste and creates a good overall Asian feel that makes the experience more memorable. Service is excellent and the menu is available in English with lots of photos to help you select.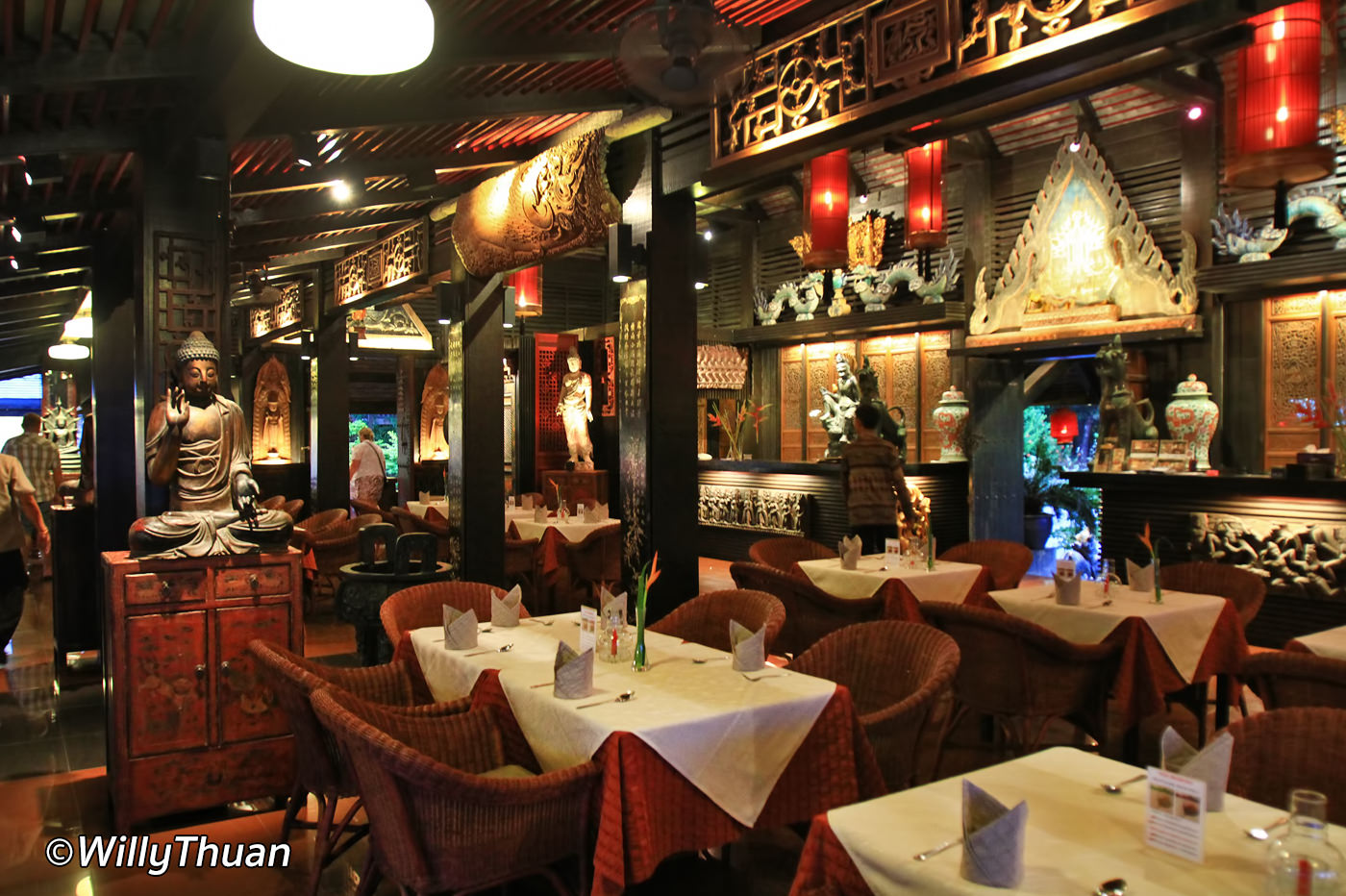 We tried few simple dishes, some were recommended on the menu, and we weren't disappointed: Steamed Fish in Lemon Sauce with rice at 320 baht, Steamed Blue Crab in Soy Sauce: 350 Baht, Stuffed Cucumber Soup: 130 Baht and local fruits for dessert. More than enough for two of us.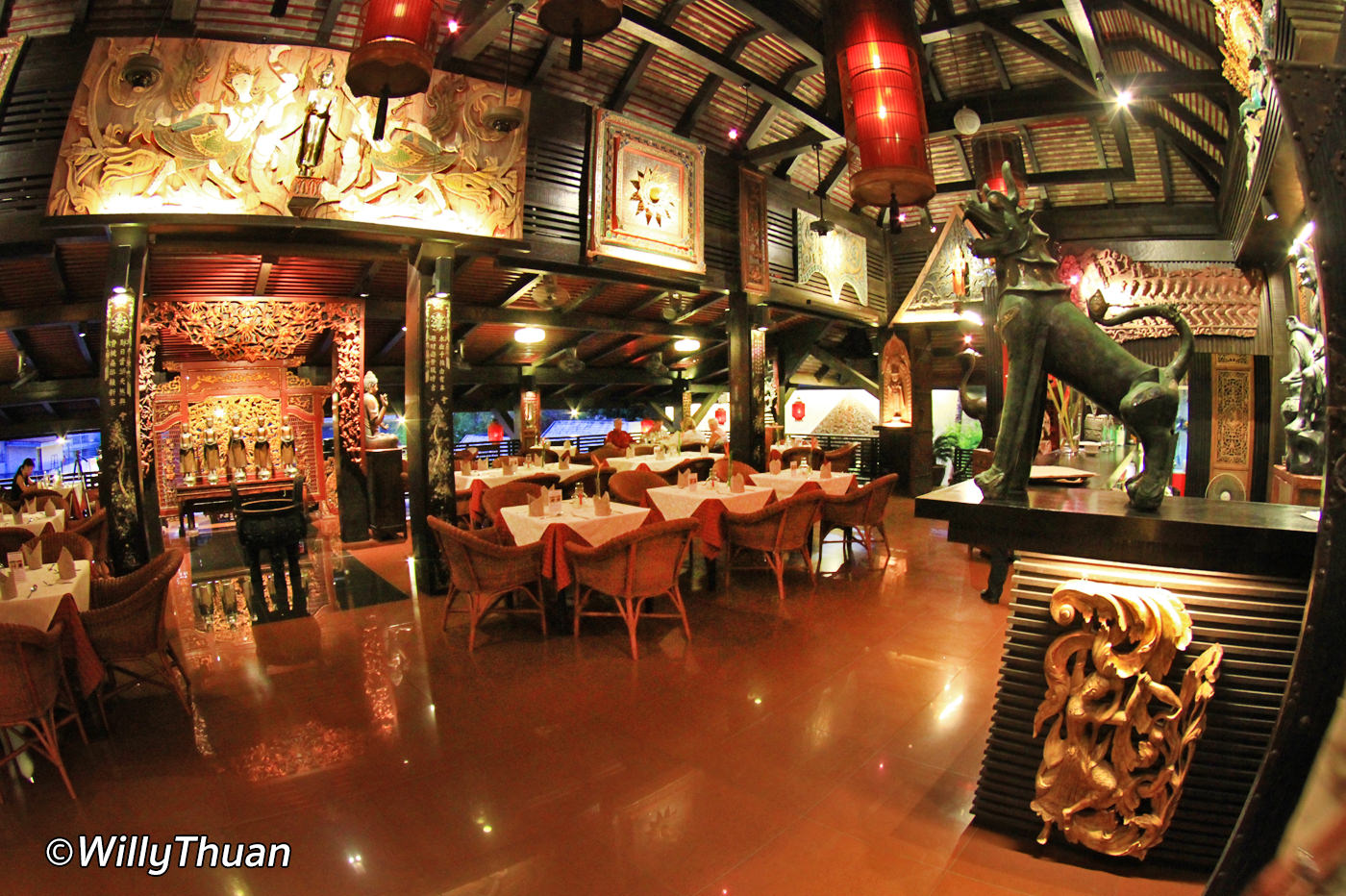 Other tempting dishes: Fish Cakes (always a favourite) 110 Baht, Crab Casserole with Vermicelli 250 Baht, Prawns in Casserole 250 Baht, (350 for the giant prawns), Fried Rice with Crab: 160 Baht and Green Curry Prawn: 200 Baht.
Useful Tips: If you drive, you'll be happy to find parking in the back, a rare feature in the middle of Kata, right passed Starbucks. If you wish to make a reservation call 076 330 103.
---
More Photos
---
Kampong Kata Hil Info
Location: Kata Beach
Address: 12 Patak Rd, Karon, Mueang Phuket District, Phuket 83100
Open: 12 noon – 11 pm
Phone: 085 478 4299

---
Kampong Kata Hill Map
---
More Restaurants in Kata Beach
---
Your Kata Beach Travel Guide