---
Thai and seafood by the sea in Karon
---
On The Rock is a beautiful open-air seafood restaurant built on the rocks at the southern end of famous Karon Beach. Part of the long-standing Marina Phuket Resort has a unique location and superb views of Karon Beach. The way from the parking to the terrace through the garden's greenery sets the mood beautifully.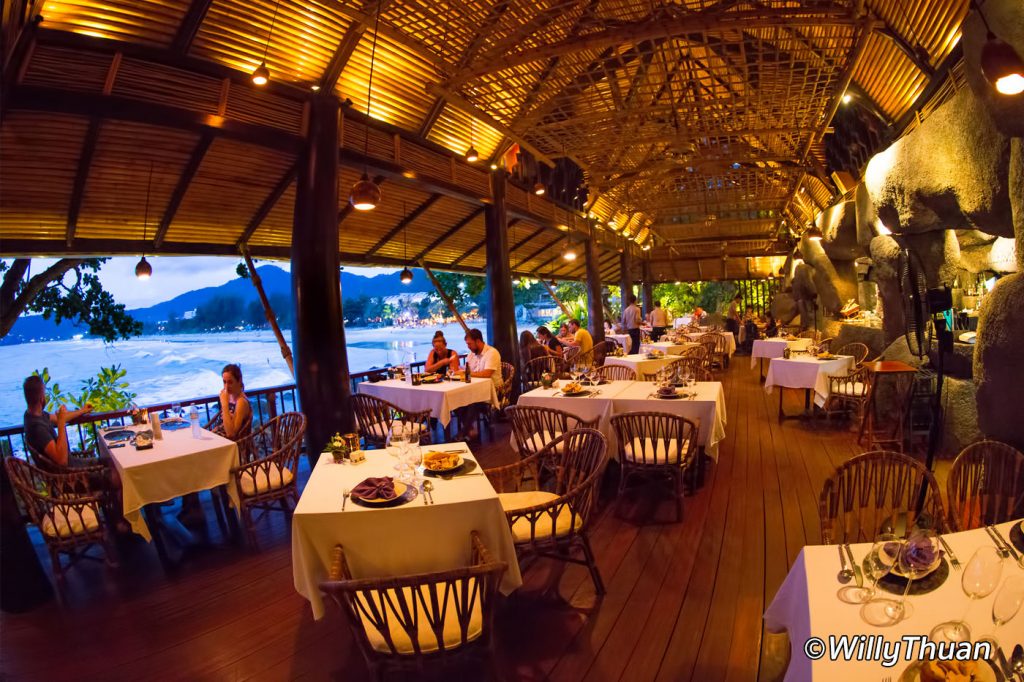 On The Rock Restaurant has been open for 20 years and hasn't changed much since its opening. Set in a traditional Thai design using a lot of dark wood and the cliff's rocks as a natural back wall. The restaurant is large, but you should call in advance to get a table by the seaside or at least one of the four tables just outside the entrance. Getting a table in the second raw kind of defeats the purpose.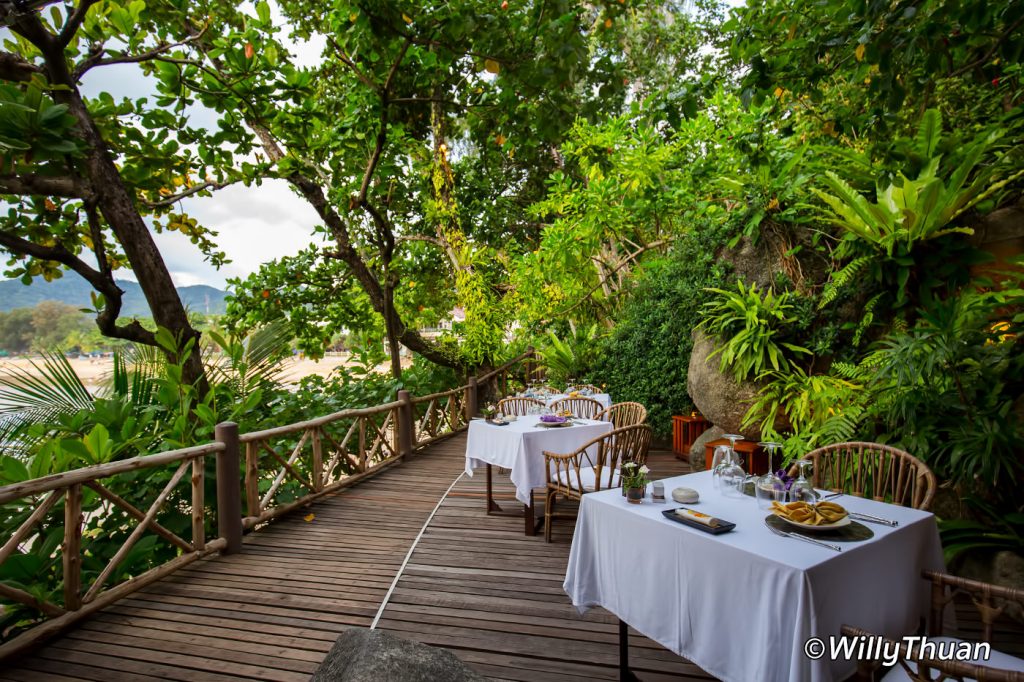 As usual, we came unannounced to find out what On The Rock offers to regular visitors. We know that being invited always means special treatment and doesn't reflect the true colours of the restaurant.
It didn't go so smoothly. The service was a little rough, and the food wasn't all that great; the impression you get from a hotel restaurant that has been running for a little too long: enthusiasm and smiles are long gone. When we asked for the fish, the waitress said the big fish on display was good, but the smaller ones in the kitchen weren't. That's very unusual.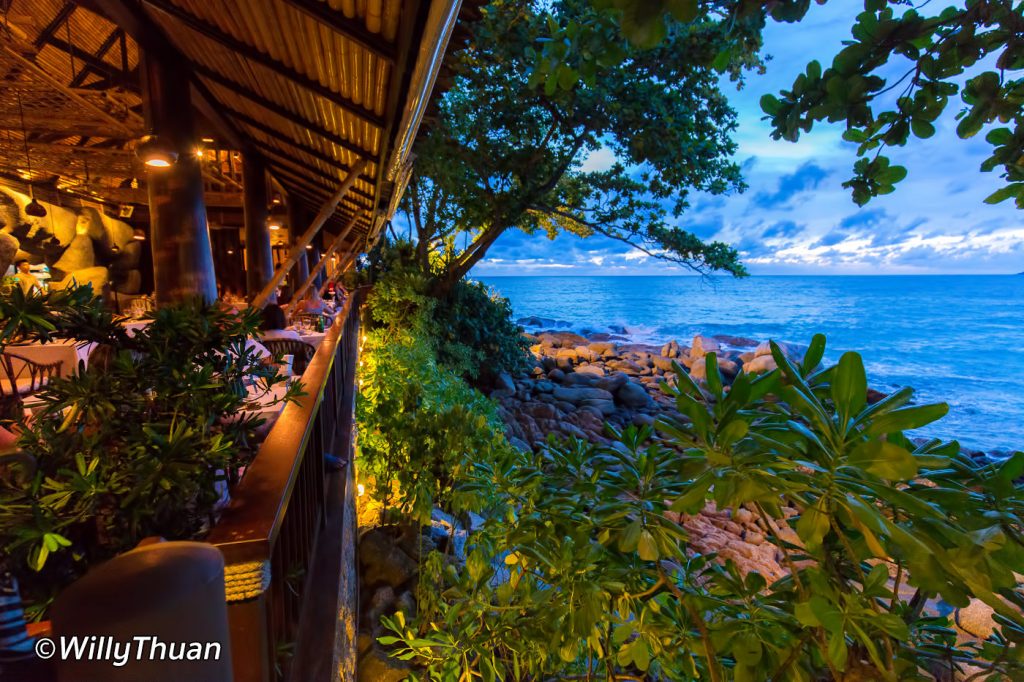 ---
Verdict
In summary, we would say that the experience is very romantic and relaxing, and it's still worth going for a cocktail followed by dinner if you don't place your culinary expectations too high. We don't think you can just go for a drink but remember to book in advance, specify a table by the sea, and arrive before sunset to enjoy the view (see the Phuket time here).
---
On The Rock Restaurant Photos
---
On The Rock Restaurant Info
Location: Karon Beach
Address: Marina Phuket Resort, 47 Karon Road, Karon Beach, Phuket 83100
Hours: 12 am – 11.30 pm
Tel: +66 76 330 625
Price: Expensive
---
On The Rock Map
---
More Restaurants in Kata Beach
---
Your Kata Beach Travel Guide