Splash Beach Club
Splash Beach Club is a new spot hidden in a tiny creek not far from Patong Beach, between the beautiful Tri Trang and Paradise beach. The club doesn't sit on a vast sandy beach like most other beach clubs of Phuket and doesn't play loud music (yet), but it certainly has a unique charm. The view of this small cove with trees added to a gentle sea breeze creates an enjoyable and exotic atmosphere.
To reach the beach, you originally had to walk a long way on a wooden path along the coast. Recently a concrete road was added in the back to facilitate access. Strangely there is a 100 baht fee to enter the property. There is no point to argue with the security guy that you are here to eat, drink or rent a beach lounger. That seems to be a standard policy in Phuket to charge for entrance, and the same applies to Paradise beach a little further.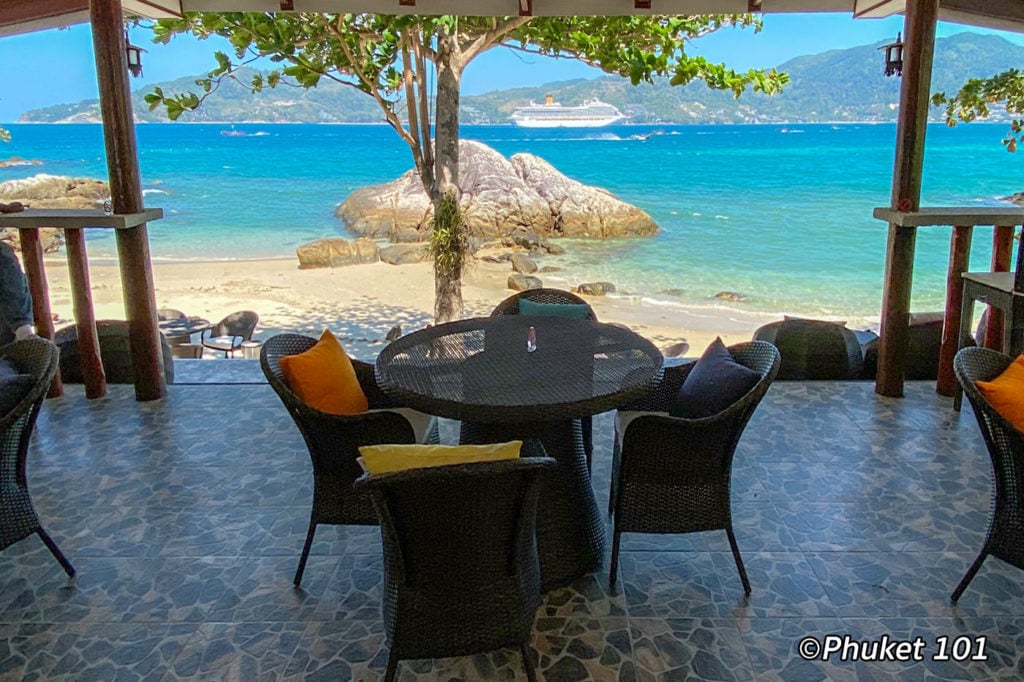 The place is not entirely as the restaurant was previously called 'Le Relax' but was never popular. Maybe it was too hard to find, perhaps the design wasn't as Instagram worthy as it is today, or maybe it sounded too much like a French restaurant.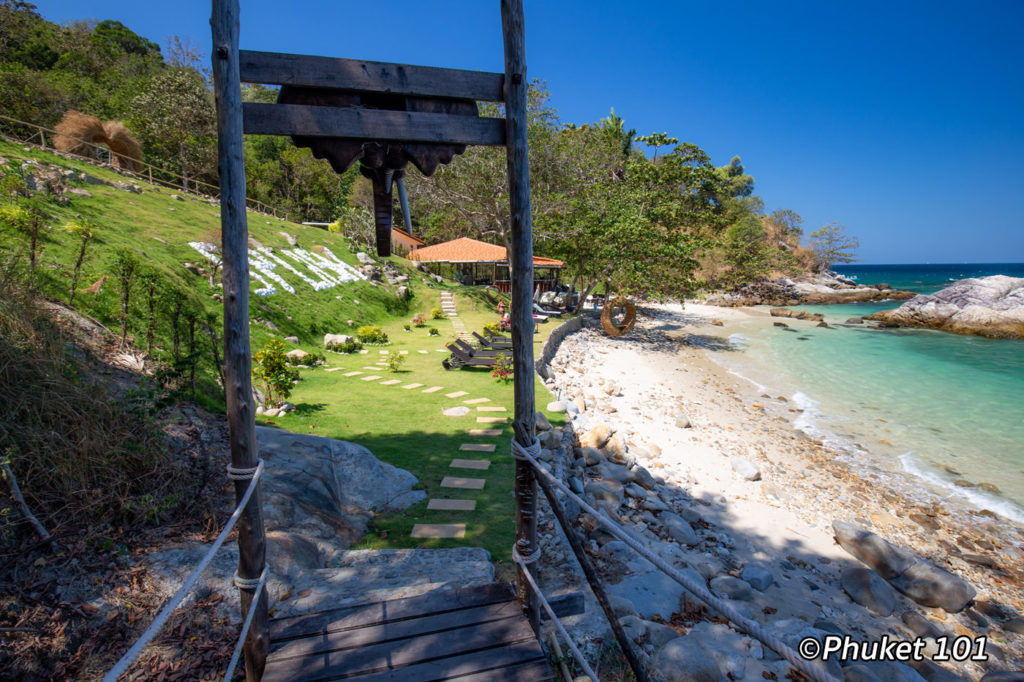 The beach bar consists of the main building facing the ocean with several sets of tables and comfortable seats. It's a great place to relax and enjoy a light snack since the menu is minimal. Further, all along the beach, you can rent beach loungers at 100 baht or circular beach beds at 300 baht.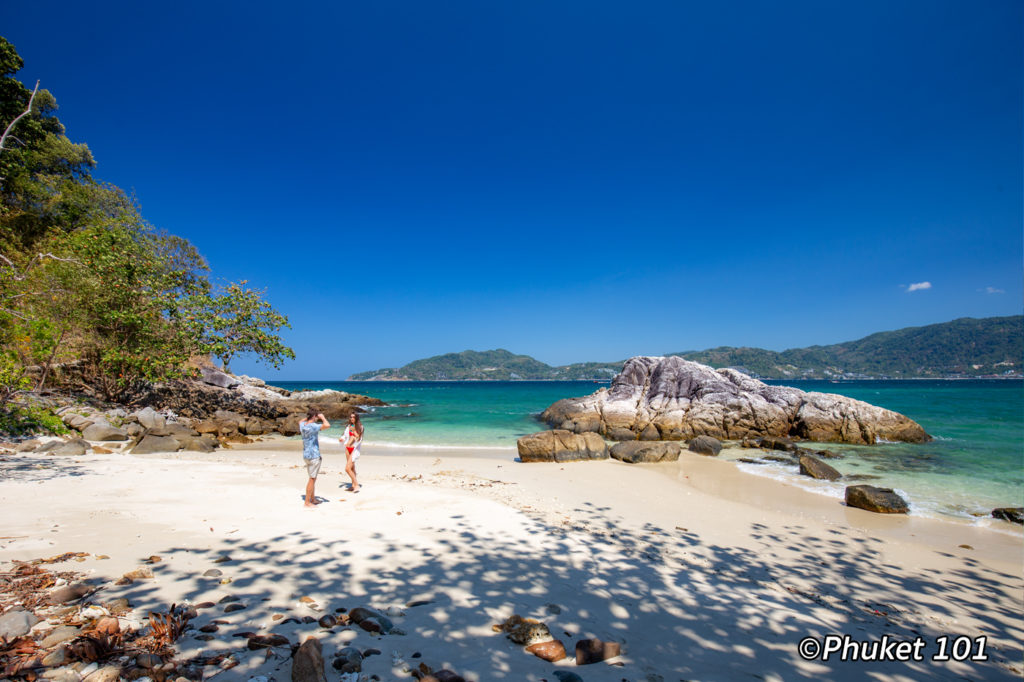 The place is still new, so it looks neat and attractive. People seem to enjoy the wooden hanging heart suspended to a large tree.
Food and Drinks
The food menu is very basic: fried rice 120 baht, pad Thai 120 baht, hamburgers 250 baht, hot dogs 120 baht, fish and chips 250 baht, steak with fries 350 baht and chicken wings 150 baht.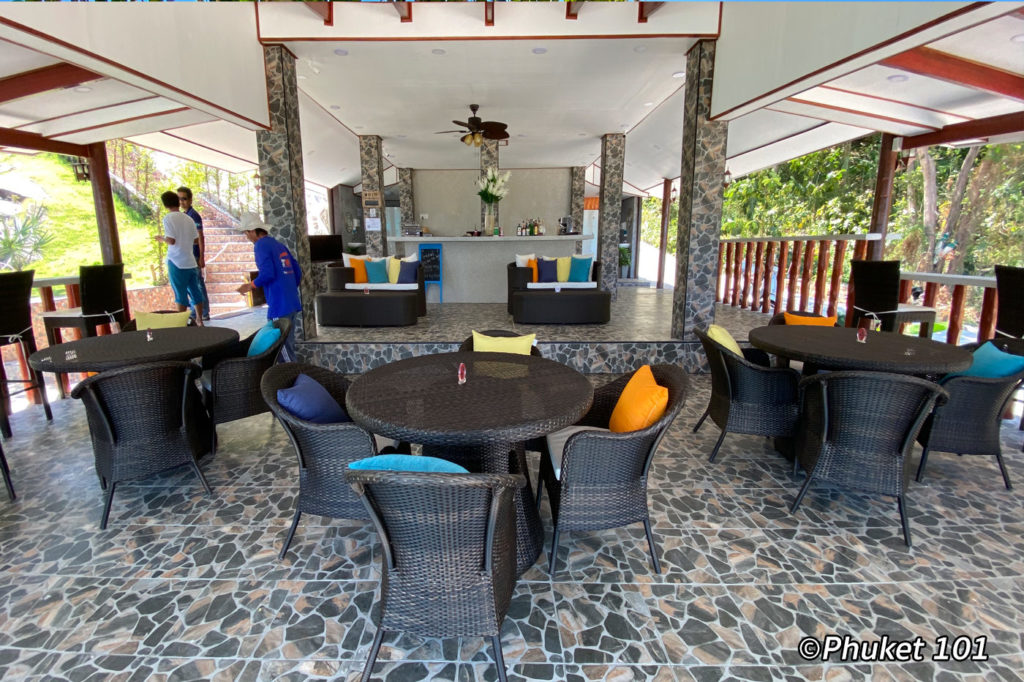 The drink list is just a little more extensive with coffees and lattes at 80 to 100 baht, Italian soda (80 baht), fruit smoothies 80 baht. Classic cocktails, shots and mixes range from 100 to 220 baht. Local beers start at 80 baht, which is not too bad.
The place is beautiful and an excellent place to spend a couple of hours relaxing, taking photos and eating. Enjoy the beach beds, but be aware that young tourists seem to enjoy playing their portable sound system quite loud, without any consideration for neighbours. There were two such couples on the day we visited, and the 2 different kinds of music overlapped each other in a disgraceful way. Unfortunately, none of the staff dared to tell them to tone down the club music, so if like us you come to find peace and enjoy the sound of waves, it might be a bit of a lucky draw.
Note also that on the way to the restaurant, you might see people taking photos on top of baby elephants bathing in the sea. Please do not fall for it, it is not ethical at all, and the seawater is not suitable for the elephants. If you really want to see them, go to an ethical elephant sanctuary.
More photos
Splash Beach Club Info
Location: near Paradise Beach
Address: 180 Muen-Ngern Rd, Pa Tong, Kathu District, Phuket 83150
Open: 9 am – 6 pm
Phone: 094 838 8537
---
Splash Beach Club Map
Get the directions on your phone: https://goo.gl/maps/KwNs7pif6pUBGdS27