Wat Mongkol Nimit
Wat Mongkol Nimit or Wat Putta Mongkon might not be the most impressive temple in Phuket but this one means a lot to people living around Phuket Town. All temples are of course worth visiting but since Wat Mongkol Nimit is really close to Thalang Road, the historical streets of Phuket Town it would complete your visit perfectly.
Wat Mongkol Nimit is very large and very easy to find: it's that temple roof everyone can see and often photographs at the and of Soi Romanee just across Dibuk Road.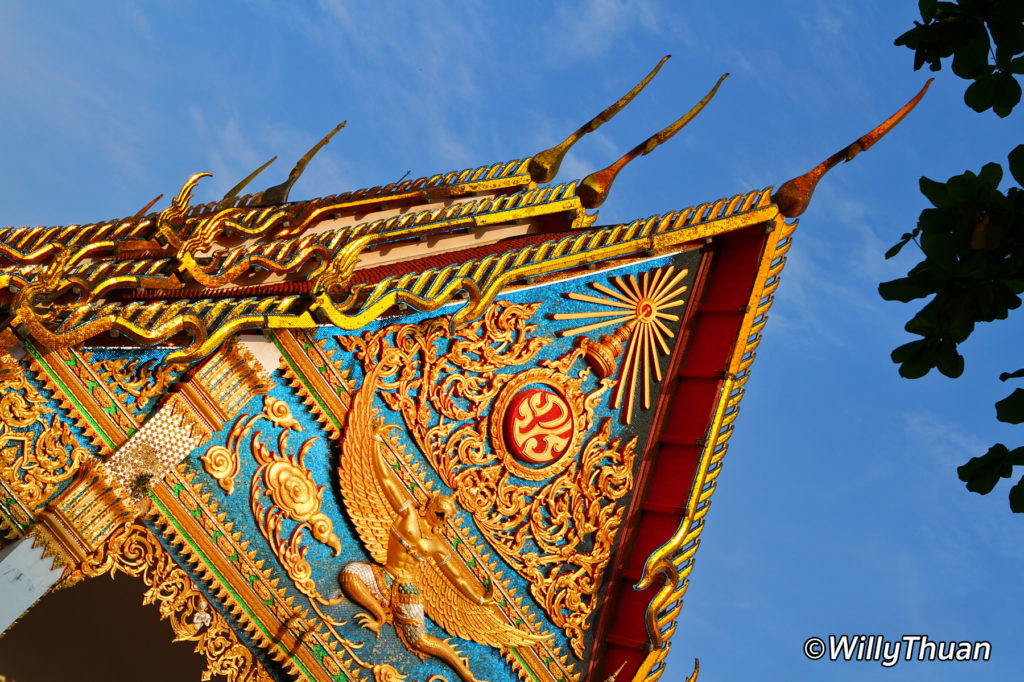 Not many take the time to walk there. The temple grounds are very large and link in most temple very peaceful despite being in the centre of town, and this is probably the only place where monks live in one of those beautiful Sino-Portuguese houses everybody is lo fascinated with. Take the time to walk around the garden, each tree holds a simple but meaningful Buddhist principle written both in Thai and English. Once you reach the back of the temple you will find a nice tall chedi most people miss.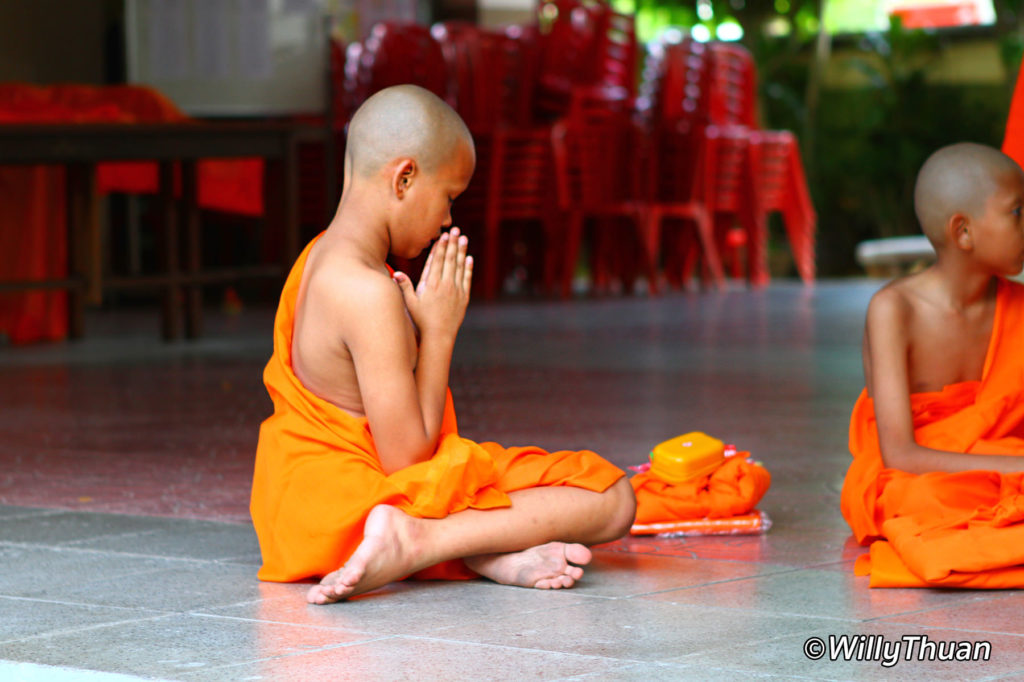 The temple is also a school for monks, young and old and you might get a chance to witness the first days of a monk life, just as I did the day teachers were demonstrating the proper way to wear the orange robe… not as easy as it looks!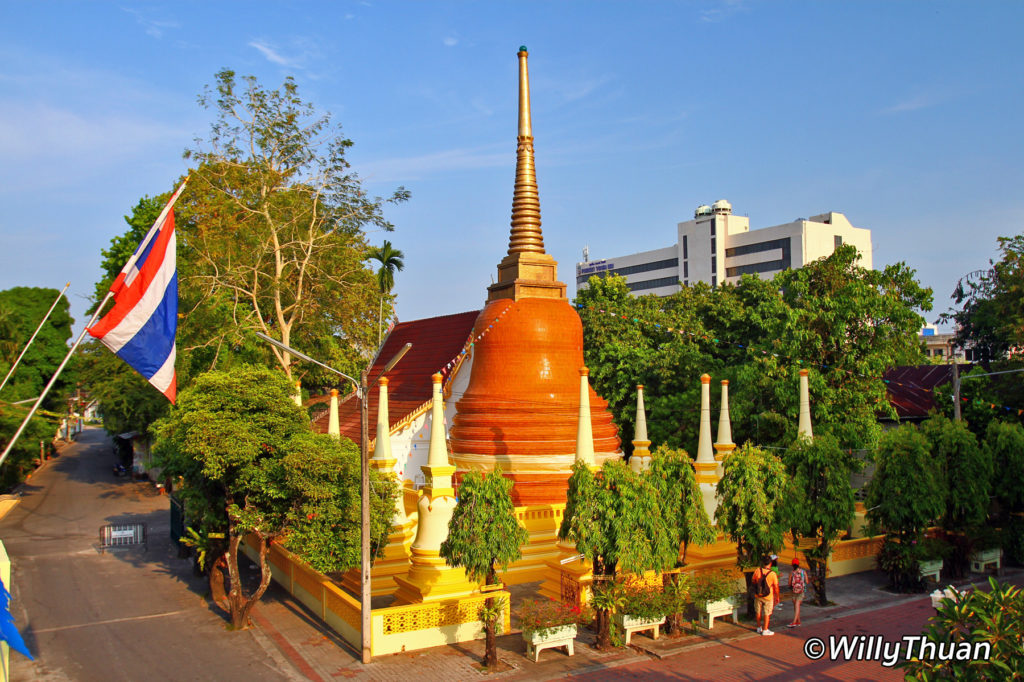 Thai ceremonies are often held in this temple, including funerals, which are not as sad events as they appear in occidental countries. Funerals are gathering of relatives and friends sharing a dinner together. Monks ceremonies are held on one of the two large and exquisitely decorated temples, but funerals are usually set in a smaller and anonymous-looking building in the back, probably because it allows people to have dinner all together under a large tent set just next to it. As usual, I would strongly recommend making a donation, even small, it will make you feel go for the day 🙂
---
More Photos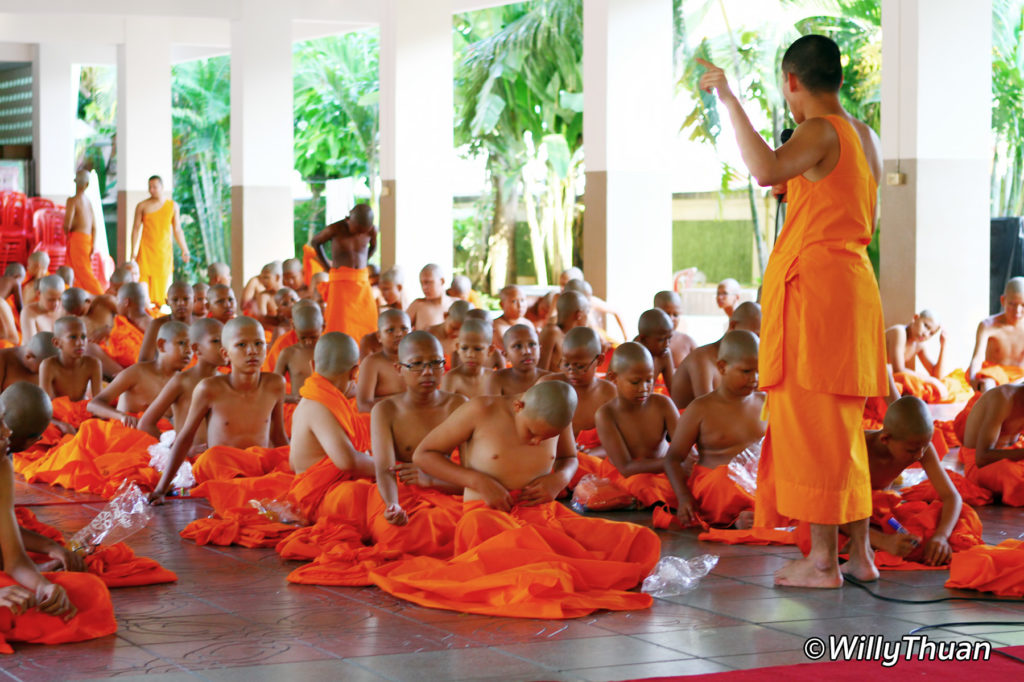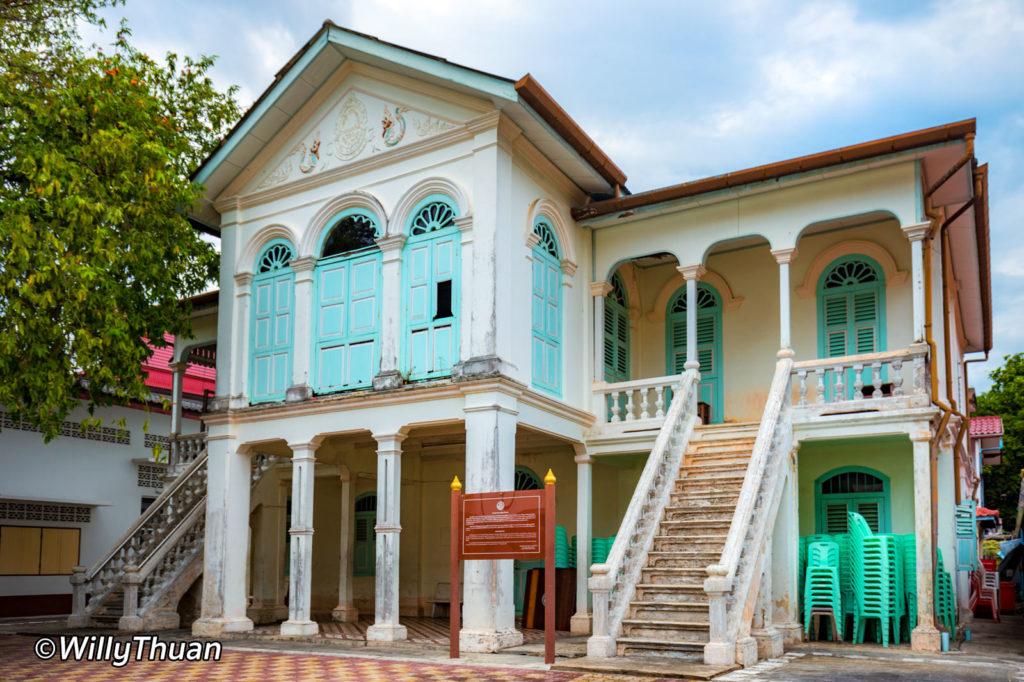 ---
Wat Mongkol Nimit Info
Location: Phuket Town
Address: Address: 8/1 Moo 2, Soi Mongkulnimit, Talat Yai, Phuket Town, Phuket 83000 Thailand
Dress Code: No short skirts or short pants, no sleeveless Tee shirts
Price: Free
Highlights: a Sino Portuguese house and a golden chedi in the back
---
Wat Mongkol Nimit Map