A house museum in Phuket Town
Chinpracha House (Baan Chinpracha) is one of the most beautiful mansions in Phuket spread all around Phuket Town. Some of these superb Sino-Portuguese style houses are abandoned, and in bad condition, some have been renovated, but Chinpracha House is somehow unique, and in its original condition. It can be visited for 150 baht and has a certain old-fashioned charm and atmosphere that may be worth having a look. Don't expect a big display as it is somewhat halfway between a museum and a collection of personal items gathered along time.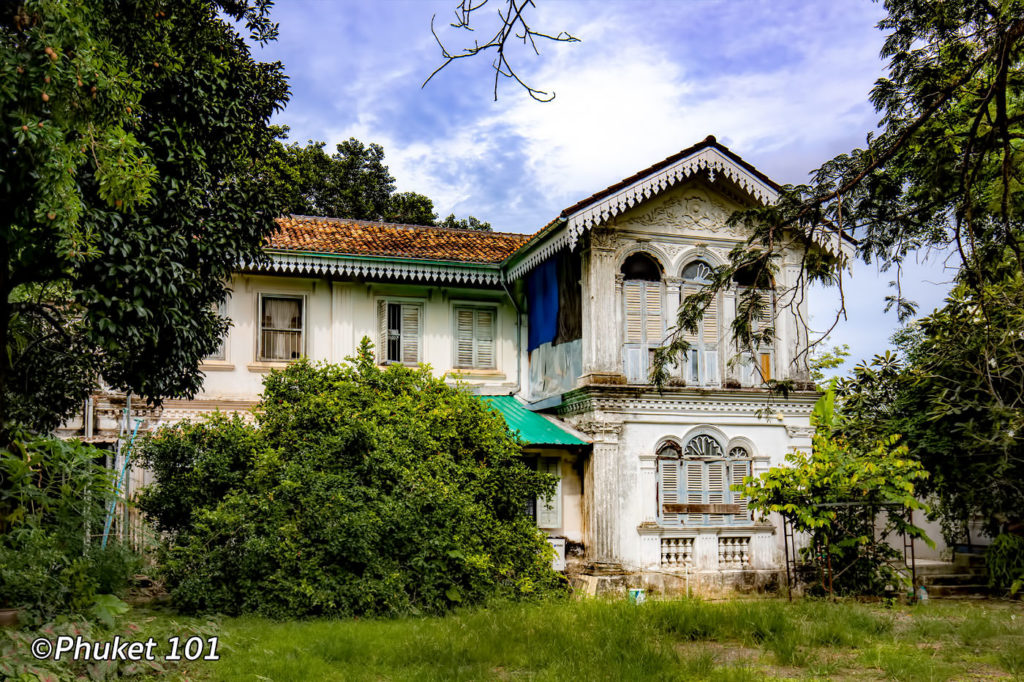 The house was built in 1903 by Pratipak Chinpracha, a family originating from the Fujian region of China and migrated to Phuket at the time of tin mining. This type of architecture was called 'Angmor Lounge style' by Phuket people at this time, and the house was also featured in few movies such as 'Heaven and Earth' and 'Young Indiana Jones'.
Only the lower floor of the house is open to the public as the second floor cannot be visited. The owners still occupy it, and if you walk to the back of the house you will notice that the upper floor is a rather bad condition (see photo above)
---
The lower floor
It won't take you long to walk around two bedrooms, the entrance hallway and the large old fashioned kitchen. The central living area is decorated with beautiful Italian tiles and is the most beautiful part of the house. In the middle is an open-air indoor pond decorated daily with flowers, a feature often found in this allowed the air to flow through the house and keep it cool. If you pay attention, you will feel that the house is indeed clearly cooler compared to the outside temperature.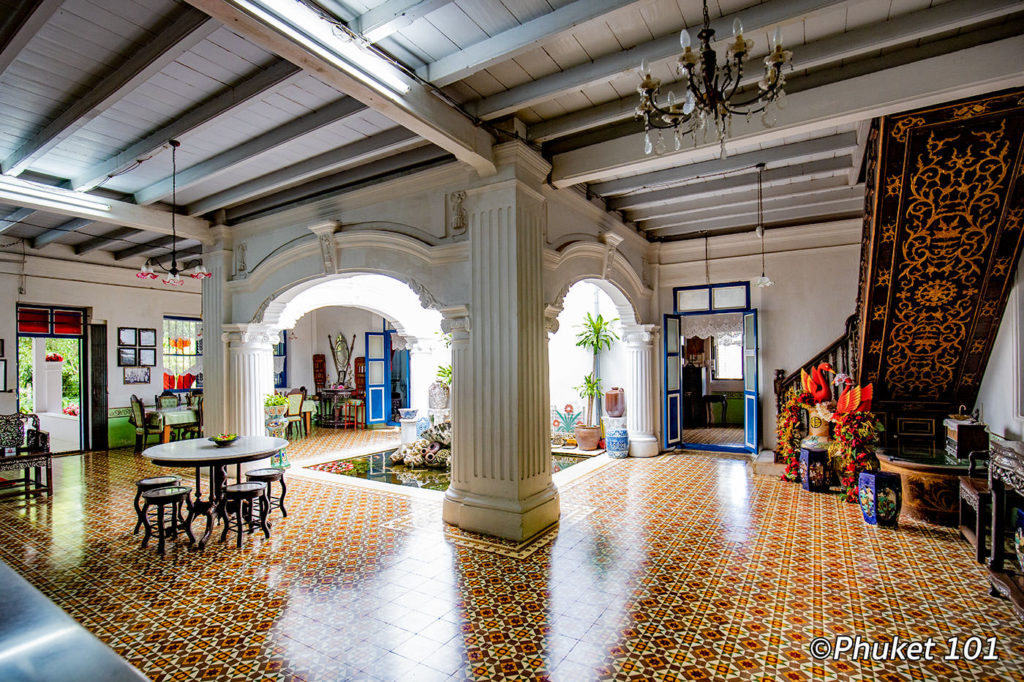 This beautiful central room is vast and in an excellent condition, with some of the original furniture imported from Europe a hundred years ago. Every wall of the house is displaying tons of old family photos and images of how Phuket looked like in 1900. Like in many privately owned 'museums', the items on display are a bit eclectic, a mix of objects collected along times, many of them probably used by the owners until replaced with something better (that will also end up on the shelves one day).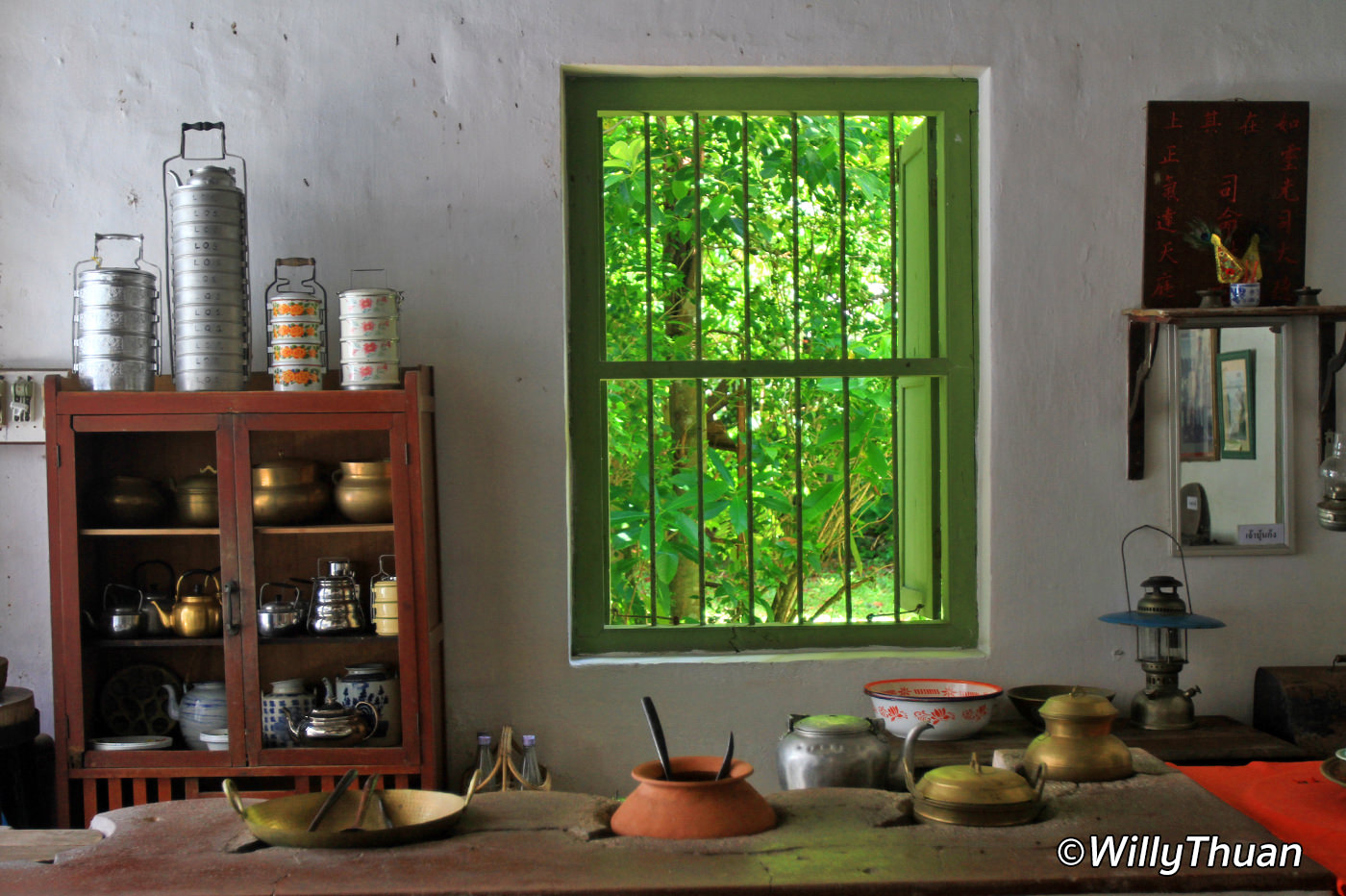 The old kitchen has a lot of charm. If you are a little familiar with Thai kitchen you will appreciate the many cooking items on display: copper and clay pots, woks and a lot of traditional Thai Tiffin lunch boxed are spread on the central stove and the entire room.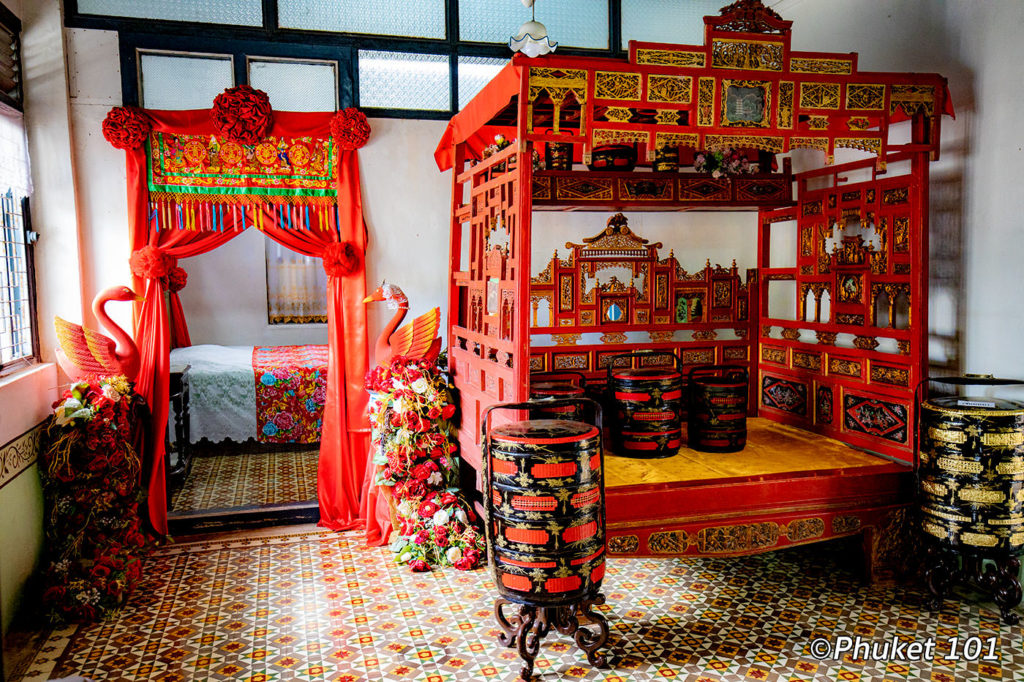 The house used to be very visible from the main road, but a pair of condos are now hiding it from sight. It was always looking a bit abandoned; renovating such an old building must be very costly, and income from the few visitors might not be enough for a significant refurbishment. Anyway, it is a decent stop when walking the streets of Phuket Town, quite a walk from the famous Thalang Road but still at a walking distance if you don't mind a bit of exercise.
---
More Photos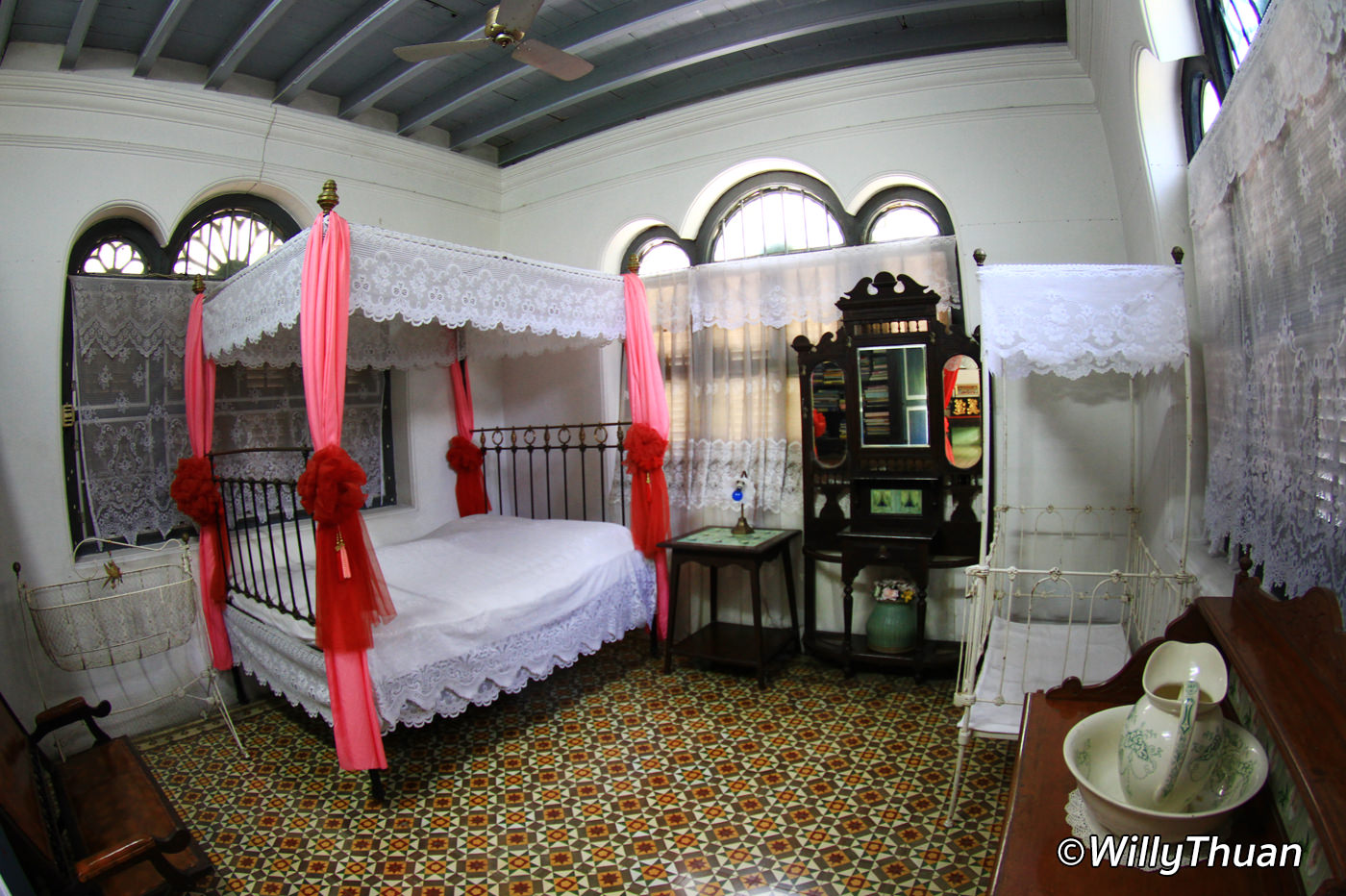 ---
Chinpracha House Info
Location: Phuket Town
Address: 98 Krabi, Talat Nuea, Mueang Phuket District, Phuket 83000
Hours: 9 am – 4.30 pm
Phone: 076 211281
Price: 150 Baht
Built: 1903
---
Baan Chinpracha Map
---
you may also like