Explore the Museums of Phuket
Phuket Museums are not always fascinating, but in the recent years an effort was made to keep a record and share the rich history of Phuket. Several new museums opened recently and the Old Phuket Town itself has been renovated and is somehow a walk-in museum and a beautiful display of Phuket historical past.
Here are the 7 museums in Phuket: the Thai Hua Museum is really interesting, Baan Chinpracha is unique as it is still occupied by its owners, and the Thavorn museum is just plain… bizarre. Maybe I wouldn't waste a sunny day to visit a museum, but if it rains a bit too long, those can be a good distraction to spend half a day.

Thai Hua Museum on Krabi Road in Phuket Town used to be just an empty building. Like other museums in Phuket it was a soulless run-down building. But not anymore, a great deal of effort and creativity was involved to revive what is now an interesting stop on your Phuket Town exploration. (read more)

Baan Chinpracha is a privately owned museum still occupied by the owners. It also ranks high on our list of 18 nicest mansions in Phuket. Many of the other mansions in Phuket are wrecks or abandoned and some were renovated with more or less success. Baan Chinpracha is still in a good original condition and you can visit it for 130 baht. At that price, it is worth have a look but expect something halfway between a museum and a collection of items gathered along time. (read more)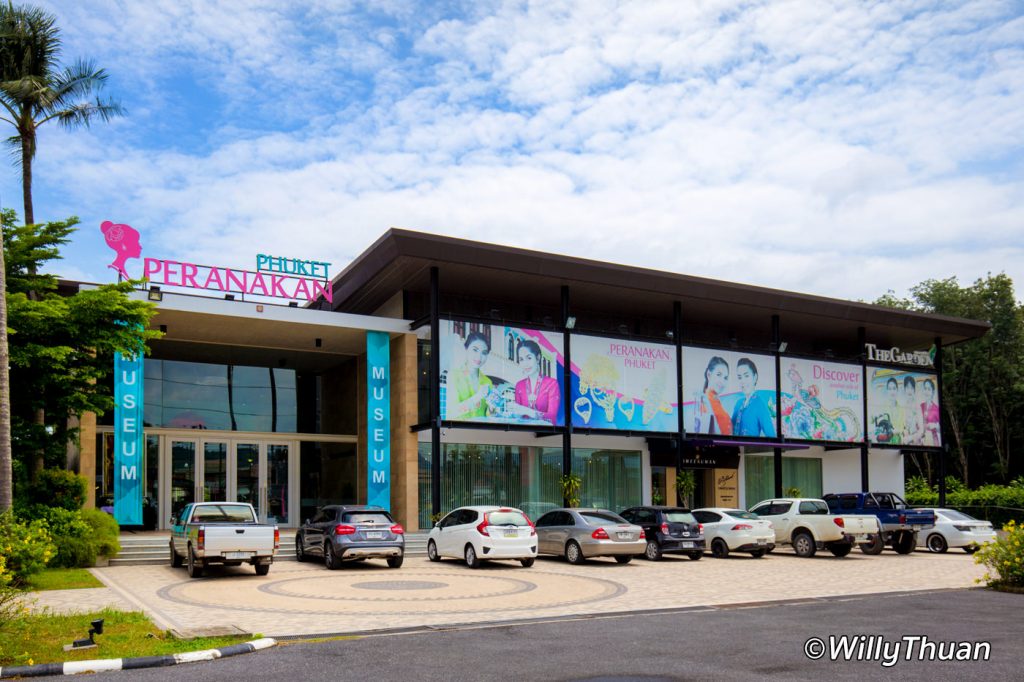 The Peranakan Phuket Museum is a surprisingly interesting display on the way to Phuket Airport opposite Home Pro. The museum is set in a large modern building so don't expect an old heritage house. In addition to quite a large exhibit, this new museum also features a restaurant, a cafe and a large jewelry shop. This was an initiative of the owners of the shop, all of Peranakan descent, to share the fascinating history that shaped the Old Phuket Town. (read more)

The Phuket Mining Museum is built with unusual grandeur in a remote and isolated location somewhere before Patong. Museums in Phuket are not exactly exciting but this one gives you a vision of what Phuket was famous for during the tin mining era. Unfortunately despite it visible ambition, its location played against its success. (read more)

5. Kathu Museum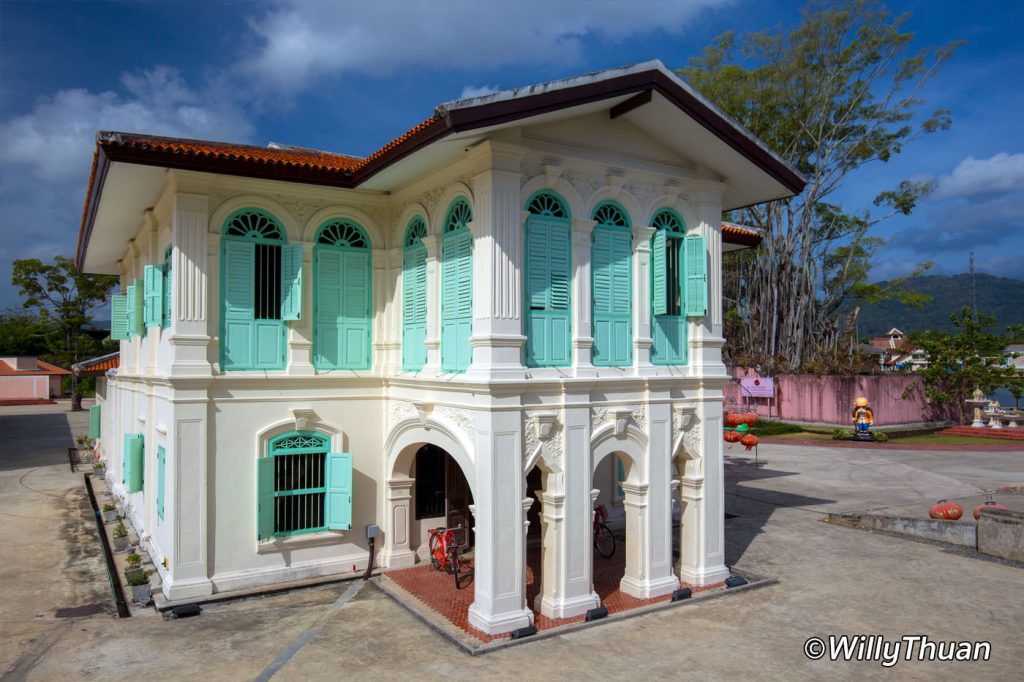 The Kathu museum is a new museum in Phuket. The display is modest but interesting, mostly made of panels describing Phuket typical dishes, fruits, vegetables and spices in both English and Thai. It is surprisingly interesting if like us you are curious about everything related to Phuket. This small house used to be an office with a warehouse for a beer company and was abandoned for a very long time. The house is in a large park used for fitness and running and a small local market once a month. There is no entry fee. (story to come soon)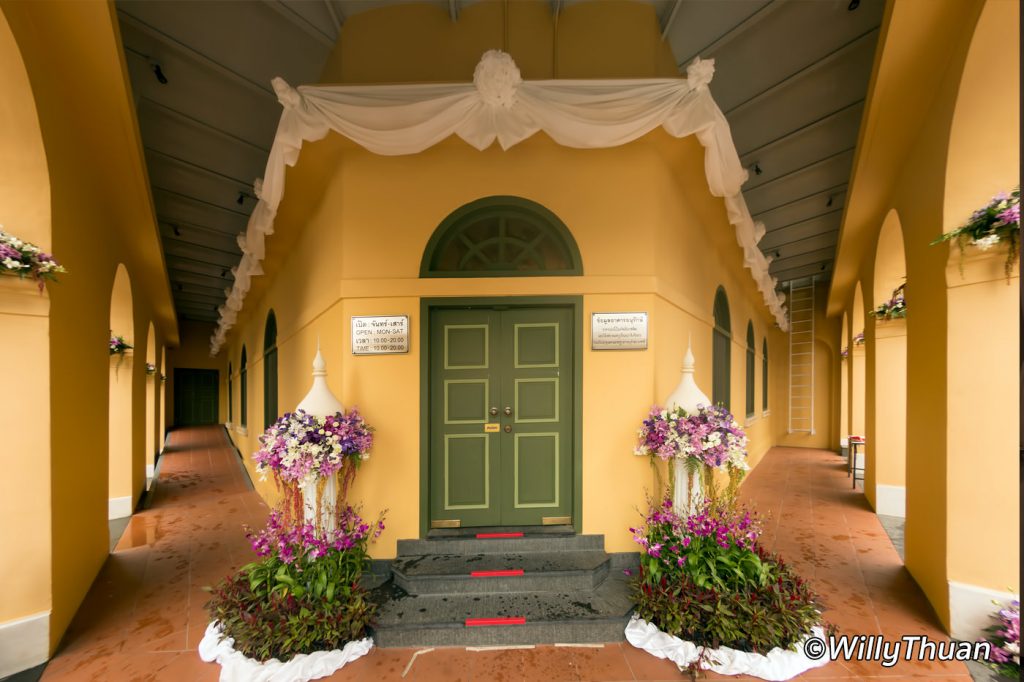 The Peranakannitat Museum opened its doors in the heart of Phuket Town after many years of renovation. The museum is inside the old 'Standard Chartered Bank' at the intersection of Phang Nga Rd and Phuket Rd. It's a rather modest museum modest but the location and the Sino-Portuguese building itself is worth walking in. It is also known as Baba Museum or Chalermraj Center. (read more)

We had to write about this bizarre museum. The Thavorn Museum is the quirkiest museum in Phuket. I went there maybe twice in the past and it was already odd at the time. The only visible addition to the collection of discarded junk is some rust and a couple of empty bottles. Fun! (read more)

Thalang National Museum is closed for renovation
Thalang museum is quite a small building built in 1985. Expect to see a collection of prehistoric artifacts, old potteries and stones followed by sculptures and antiques displayed behind glass. The highlight is always the display of an old Phuket Town shop-house 'scene'. Nothing impressive and quite abandoned, but you might learn a thing or two about the past of Phuket. (read more)

If you like heritage houses and old buildings of Phuket, see also '18 Beautiful Mansions of Phuket'

Map of Phuket Museums