---
What to do and where to eat in Kathu?
---
Kathu is a small village and a small district, halfway between Phuket town and Patong Beach. The name of Kathu is not unknown, but very few people add it to their list of Things to Do in Phuket. The village of Kathu itself is not impressive, except maybe for a couple of temples, a few mural paintings and an annual festival.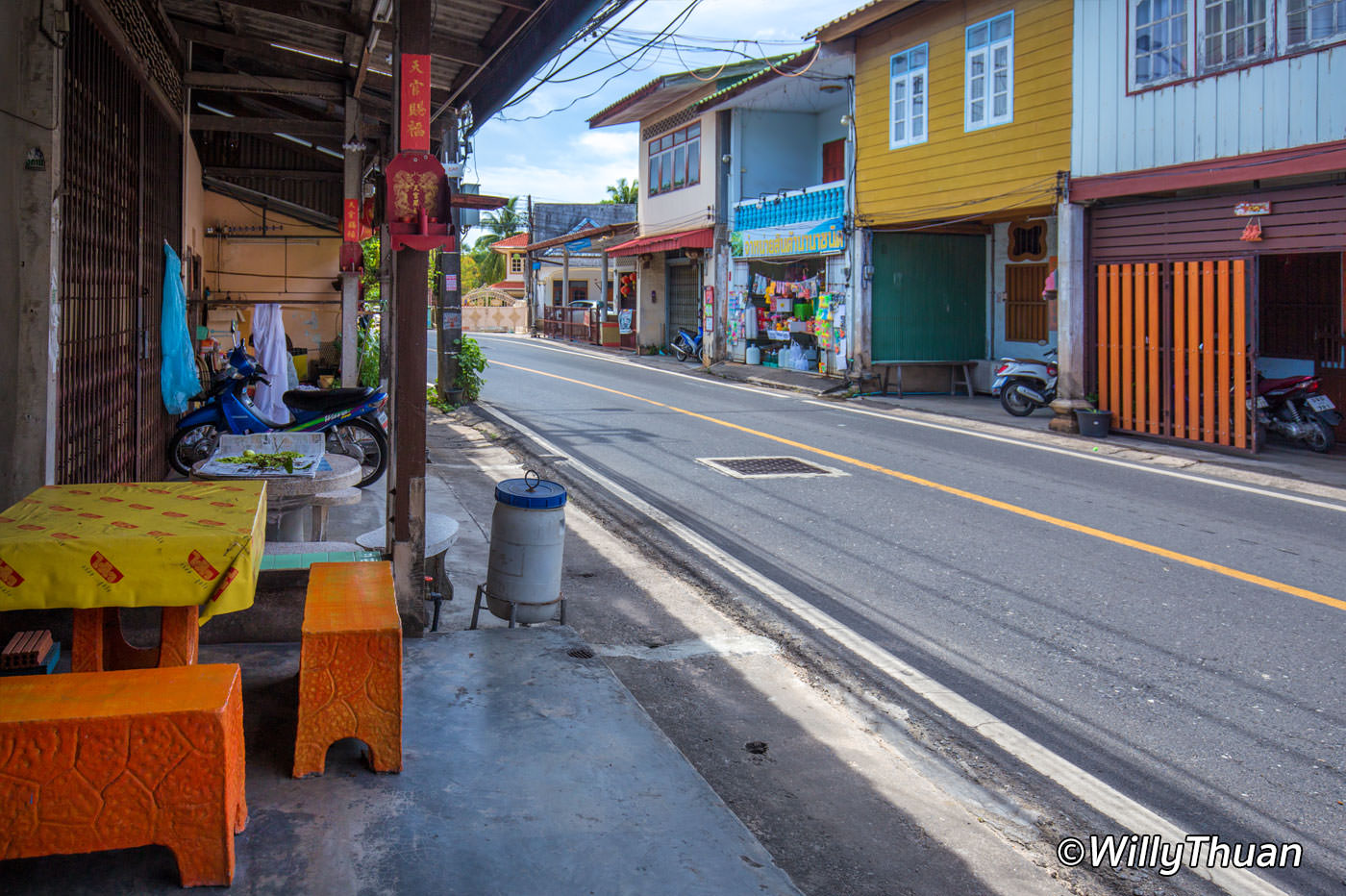 The street is lined with tiny little shops and administrative buildings. The location just away from the main road kept it relatively tranquil, but chances are, you will go to Kathu without knowing it.
---
Where to eat in Kathu
---
There is a surprising amount of restaurants in Kathu, including Krua Jongjit, a local restaurant with a Michelin mention and Thong Dee Brasserie, which has been #1 on TripAdvisor for quite a while now. Kathu is becoming a local Thai food hub, and the number of small local places to enjoy keeps growing. It is cheap, fun, tastes great and has fully become part of travelling!
---
Local restaurants
---
---
Western restaurants
---
---
What to do in Kathu
---
Kathu is a surprisingly rich part of Phuket island, full of things worth exploring, trying or eating (we are talking about the Kathu neighbourhood here, not Kathu district, which would include Kamala beach). You will find plenty of golf, museums, treetops zip-line, wakeboarding, Bungy jump, wakeboard park, and the list goes on. Please browse the list below; you will probably recognise quite a few of them!
---
---
Map of Kathu
---
What's Around?
Kathu Waterfall in Phuket
Phuket Wake Park (Wakeboard and Cable Ski)
---
FAQs about Kathu