What to Do in Kathu?
Kathu is a small village as well as a small district, halfway between Phuket town and Patong Beach. The name of Kathu is not unknown but very few people add it to their list of Things to Do in Phuket. The village of Kathu itself is not really impressive, except maybe for a couple of temples, a few mural paintings and an annual festival. The street is lined with small little shops and administrative buildings. The location just away from the main road kept it relatively tranquil, but chances are, you will go to Kathu without knowing it.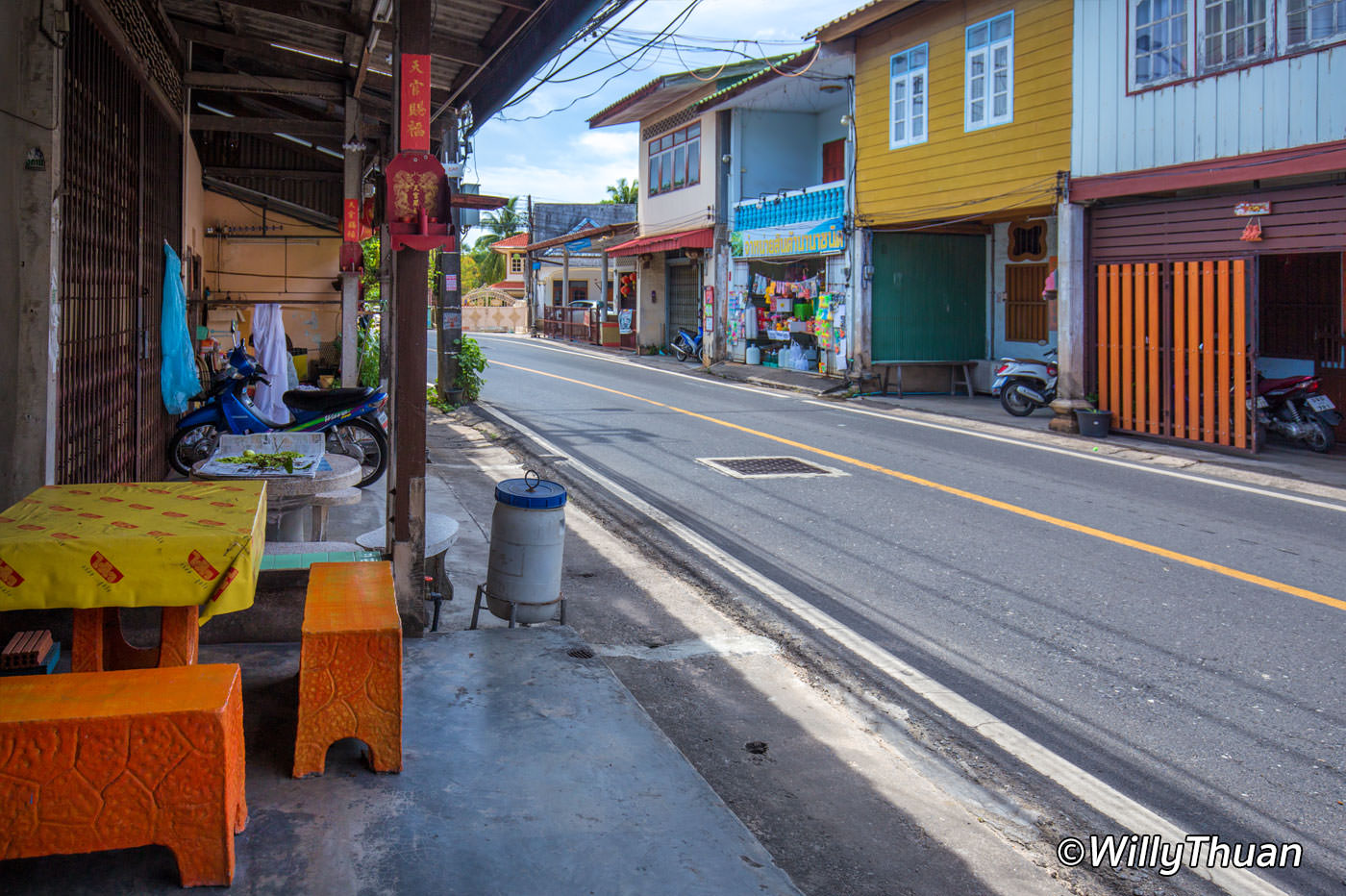 What to Do in Kathu
Kathu is a surprisingly rich part of Phuket island, full of things worth exploring, trying or eating (we are talking about Kathu neighbourhood here, not Kathu district which would include Kamala beach). You will find plenty of golf, museums, treetops zip-line, wake boarding, Bungy jump, wake board park and the list goes one. Browse the list below, you probably will recognize quite a few of them!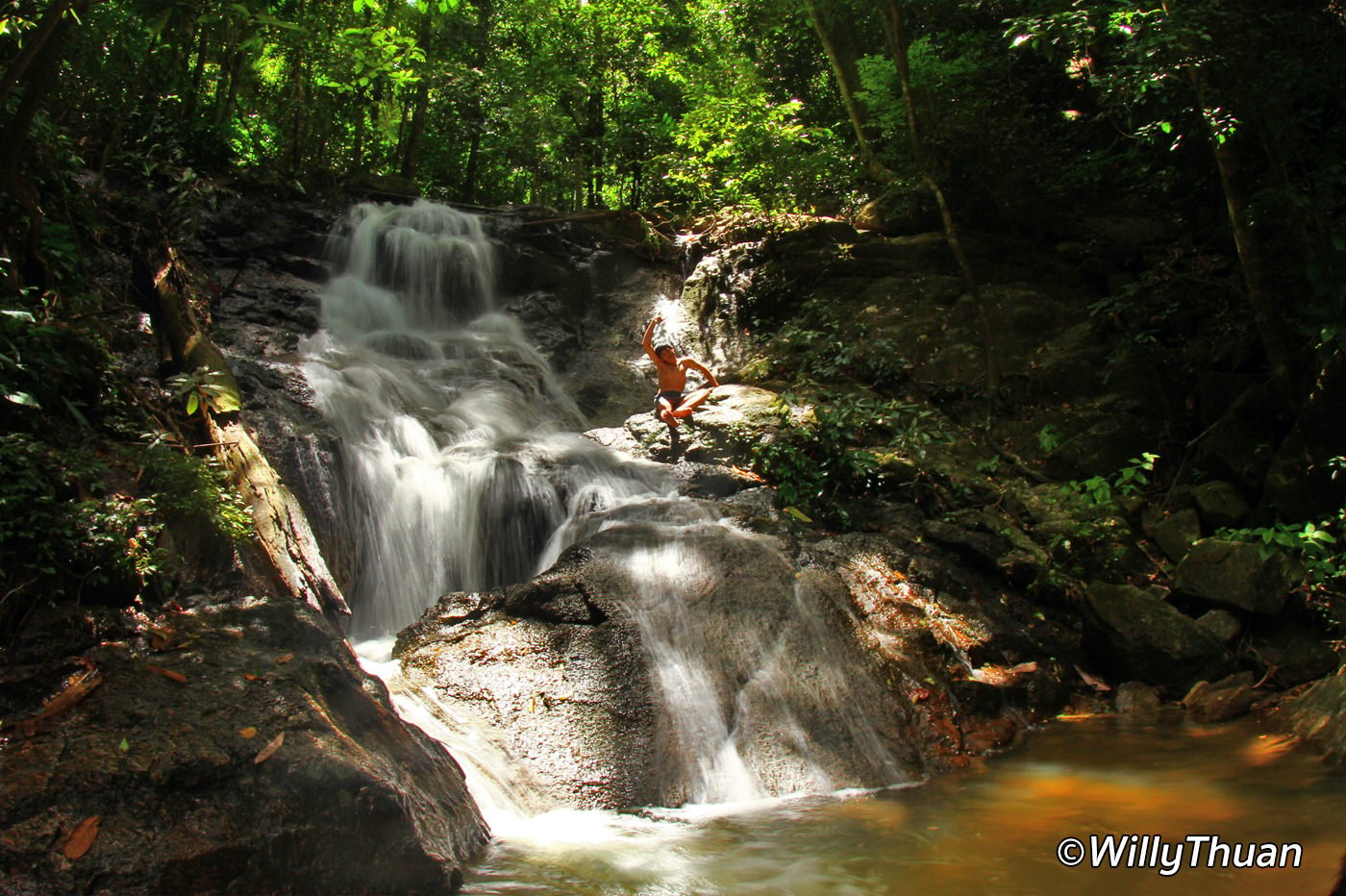 Kathu waterfall was probably the first talked about place in the Kathu area. It's well indicated and found at the end of a small road. It's not a very impressive waterfall and it's only really worth going during the low season, after several days of rain. Not really worth going in high season as the flow is reduced to a trickle. Read more
---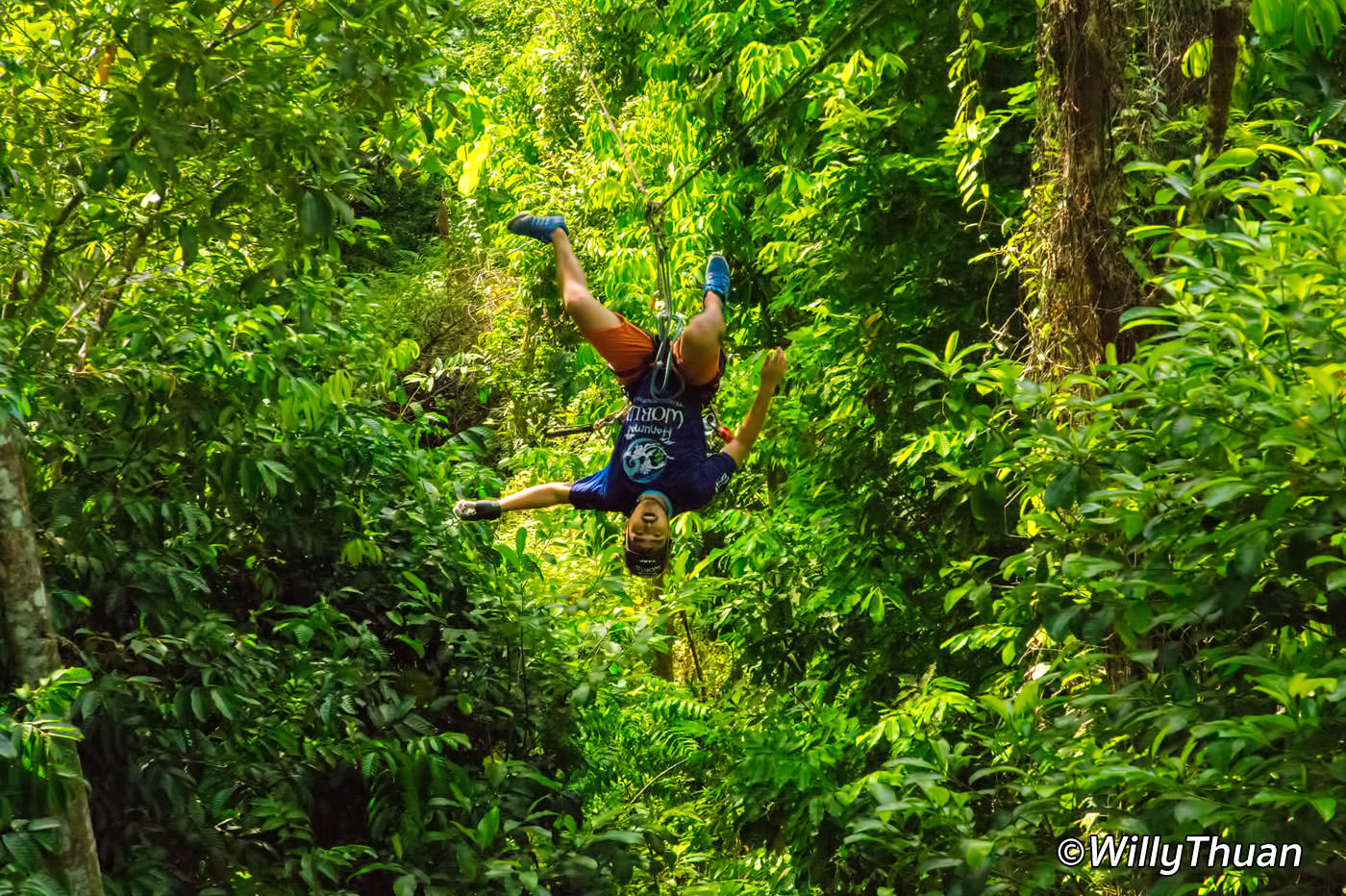 An incredible jungle activity you will never forget! 28 platforms are connected by super high sky bridges and ziplines, one of them is 400 meters long! It is very Eco-friendly and respectful of nature, safety is it taken extremely seriously. Most of it is pure adrenaline for all, even 4 years all kids can do it and they seem to love it. Read more
---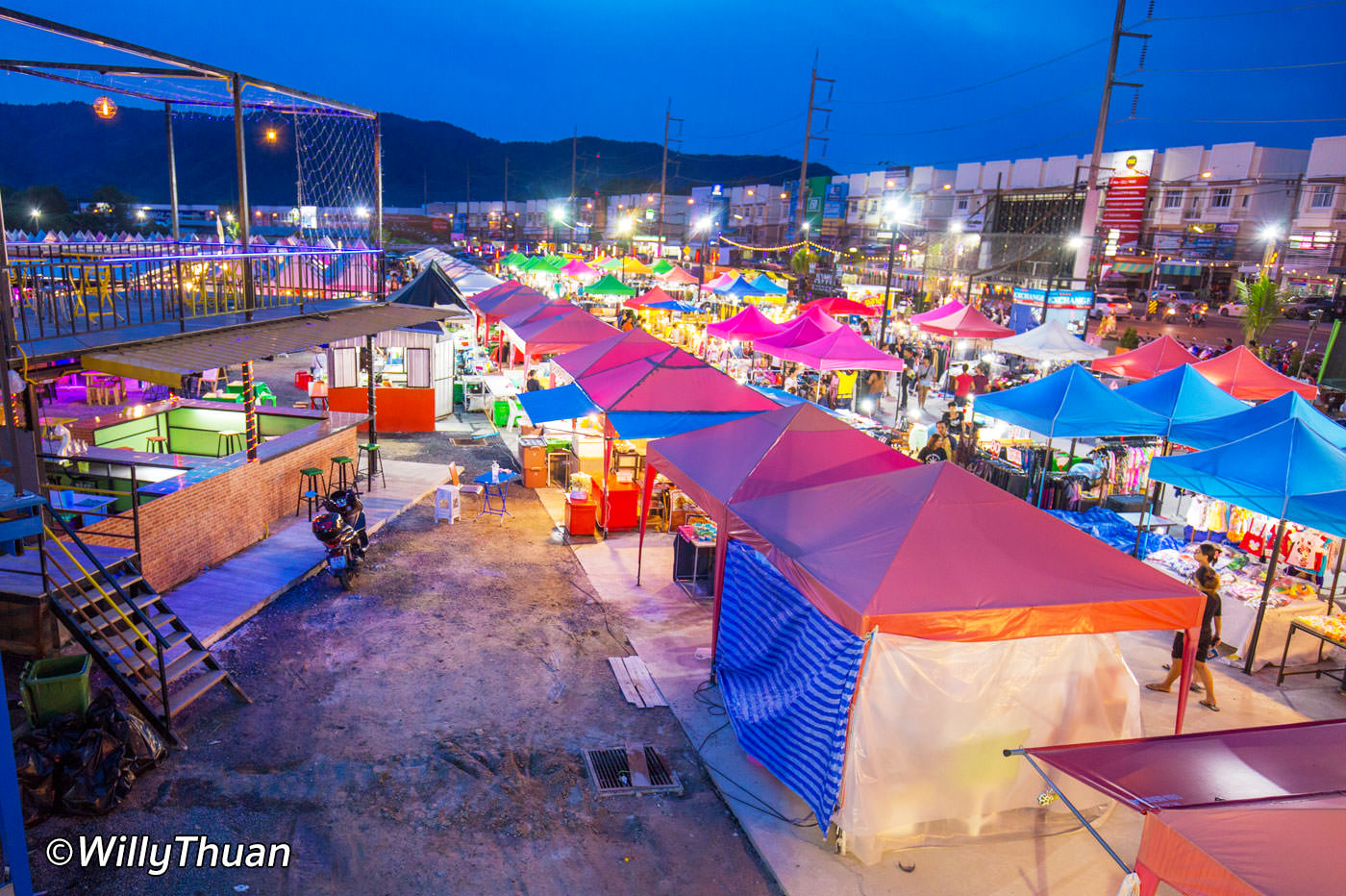 AWA Kathu Night Market is a brand new market on the way to Patong beach. Expect to fine a few bars, a live band, a bit of shopping and most of all: a lot of great and cheap Thai food to enjoy on the spot or take away home! Read more
---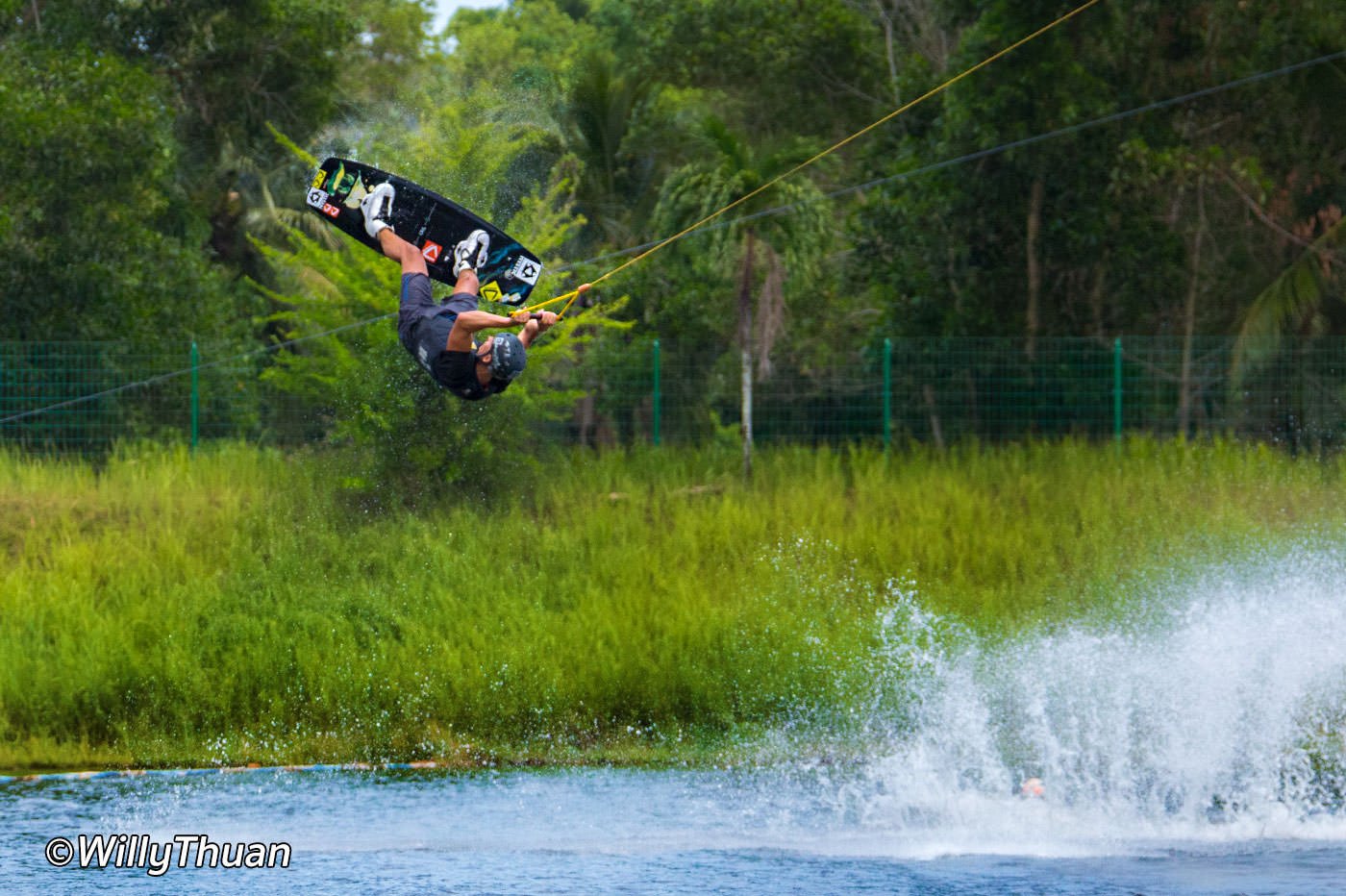 A long-time established cable ski with a 0 shaped counter-clockwise wakeboard park. It's popular and easy to reach and feature a few obstacles to play with and test your skills. Great for beginners and very advanced enthusiasts, even for kids. Read more
---
Wat Kathu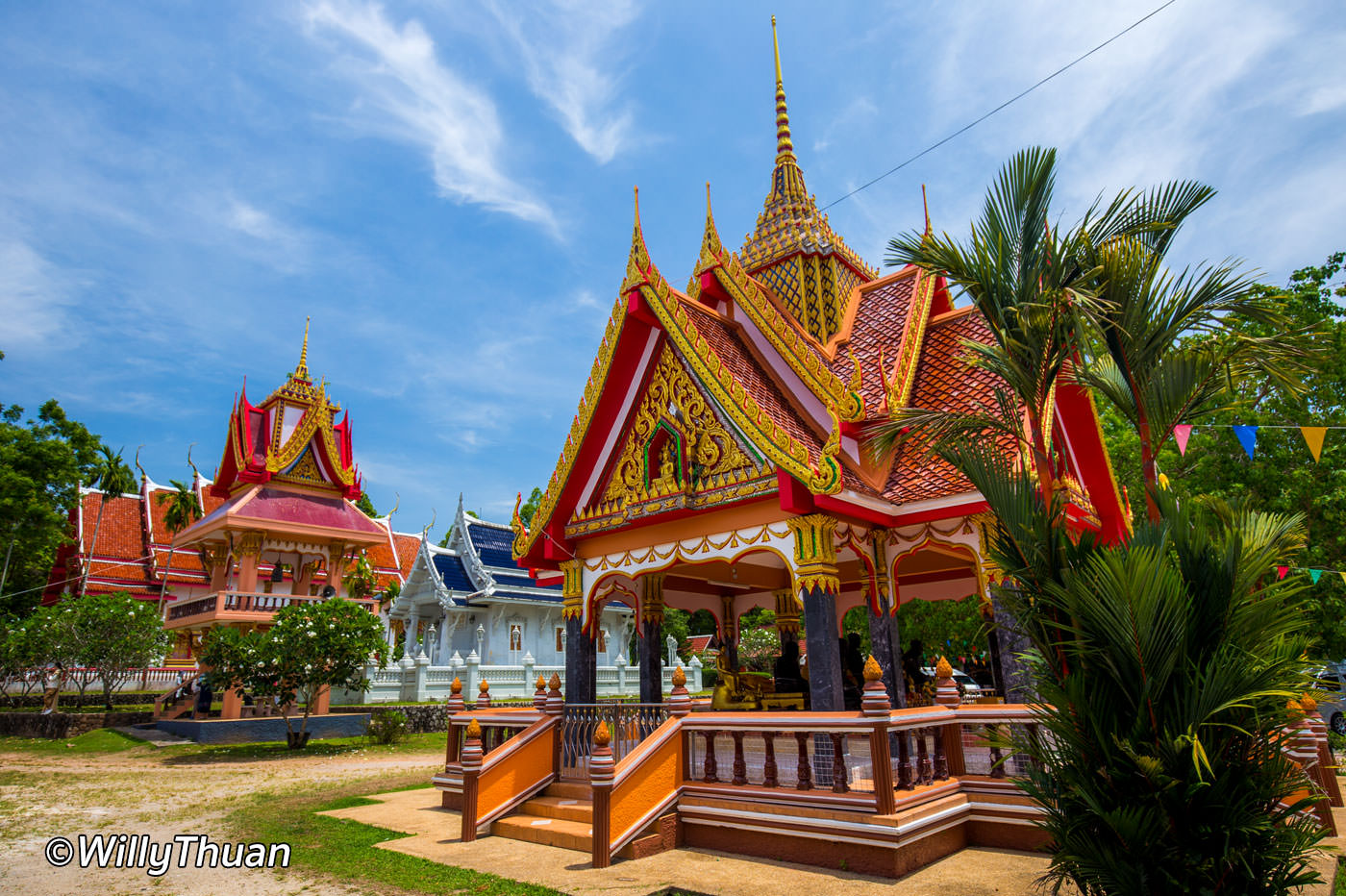 Kathu temple is a beautiful park on the edge of the village. It was recently renovated and is a nice photo opportunity if you are in the area. It's actually so photogenic that many Chinese and Korean photographers us it for their pre-wedding shootings (yes, they are everywhere anyway)
---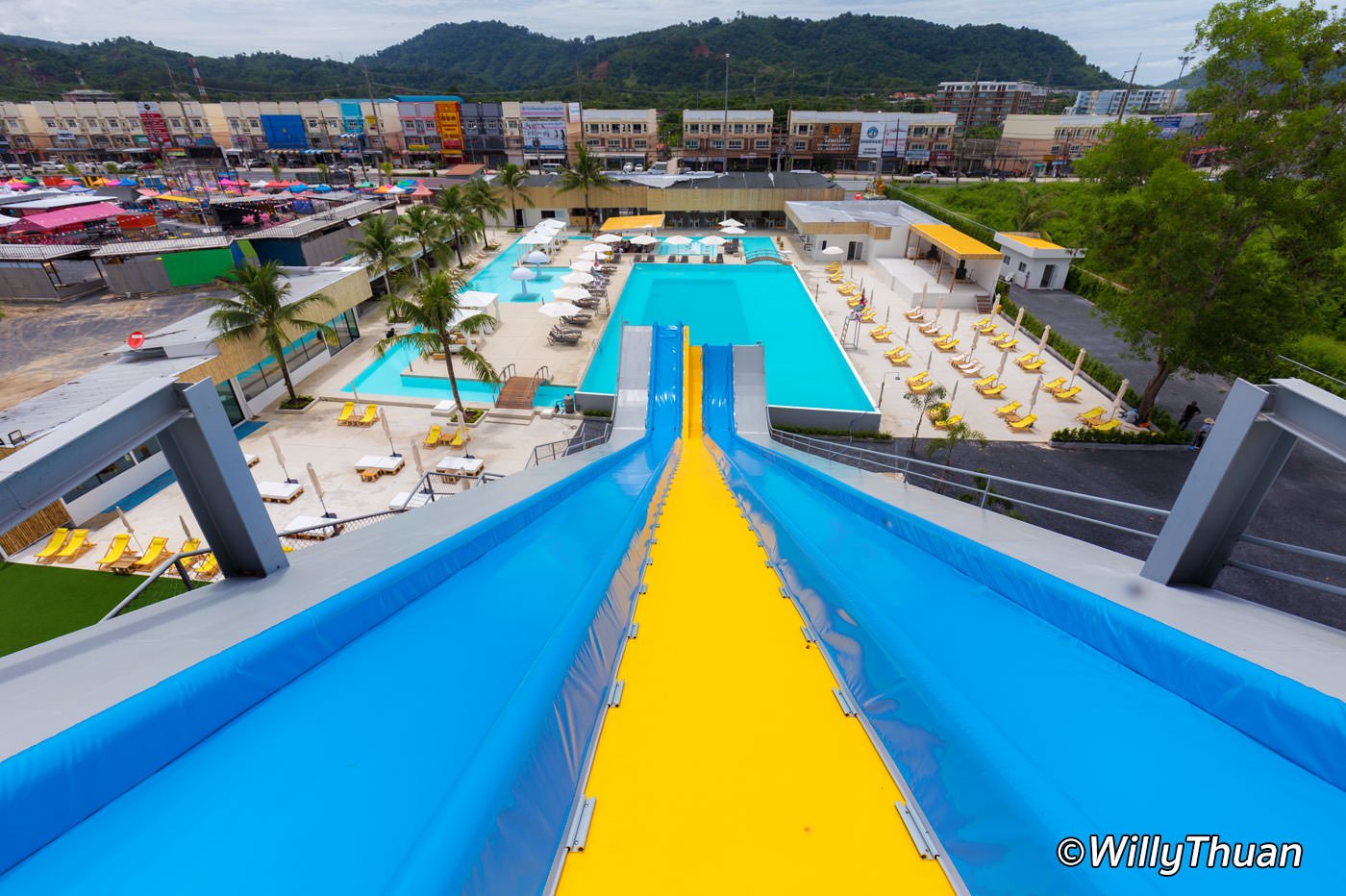 A new water park with two 20 meter high Slip N Fly slides that throw you 6 meters up in the air… before landing in a pool of course. Read more
---
Kathu Market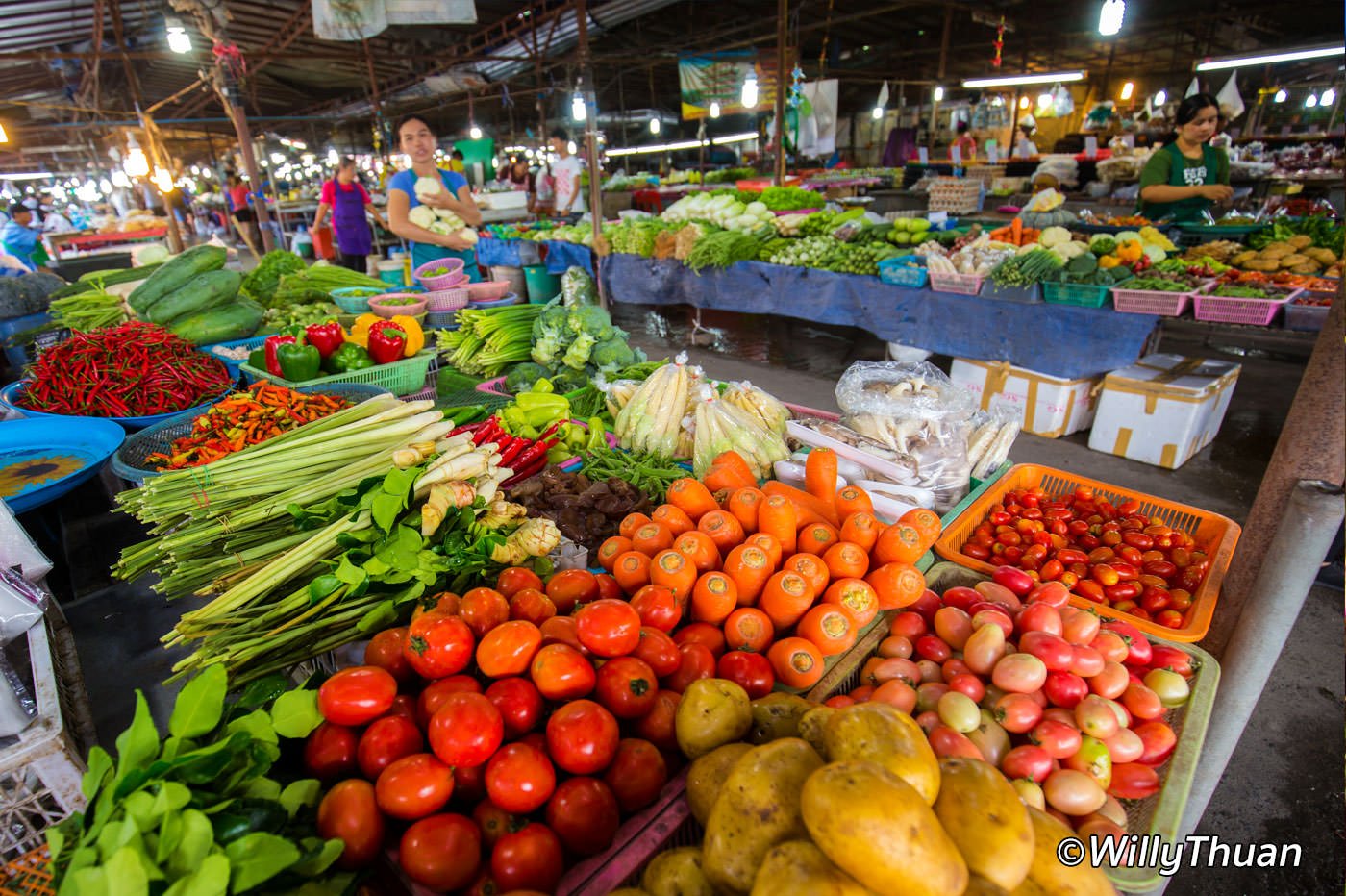 This is a vast fresh market at the intersection near Caltex gas station before climbing the hill to Patong Beach. If not for the huge amount of motorbikes park in front of it, the market would be easily missed, but it is quite large and very busy inside. It's a little dark and messy but a chance to see the ingredients used to prepare the Thai food you like so much. Lots of tropical fruits, vegetables and herbs you never saw before. At the contrary of other fresh markets, it is still busy in the afternoon.
---
Street Art in Kathu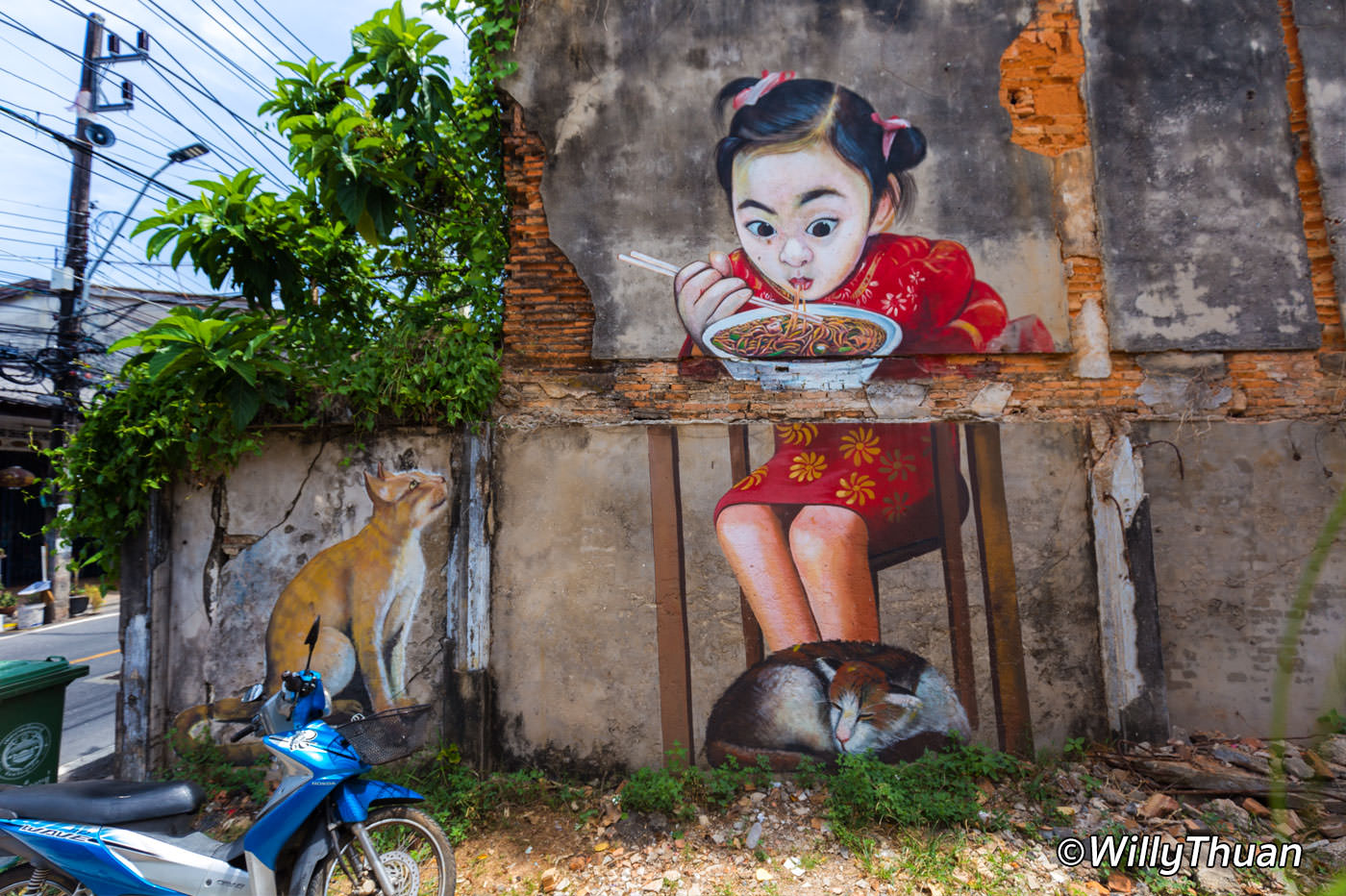 There are a few paintings on the walls of Kathu houses. That the new 'thing' in Phuket island now. Go and discover them!
---

The Phuket Mining Museum is an immense building hidden somewhere behind the hills of Kathu. It has always been a mystery as to why they invested so much in such a remote location. As a result the museum is rarely visited and feel a little lonely. Read more
---
Kathu Museum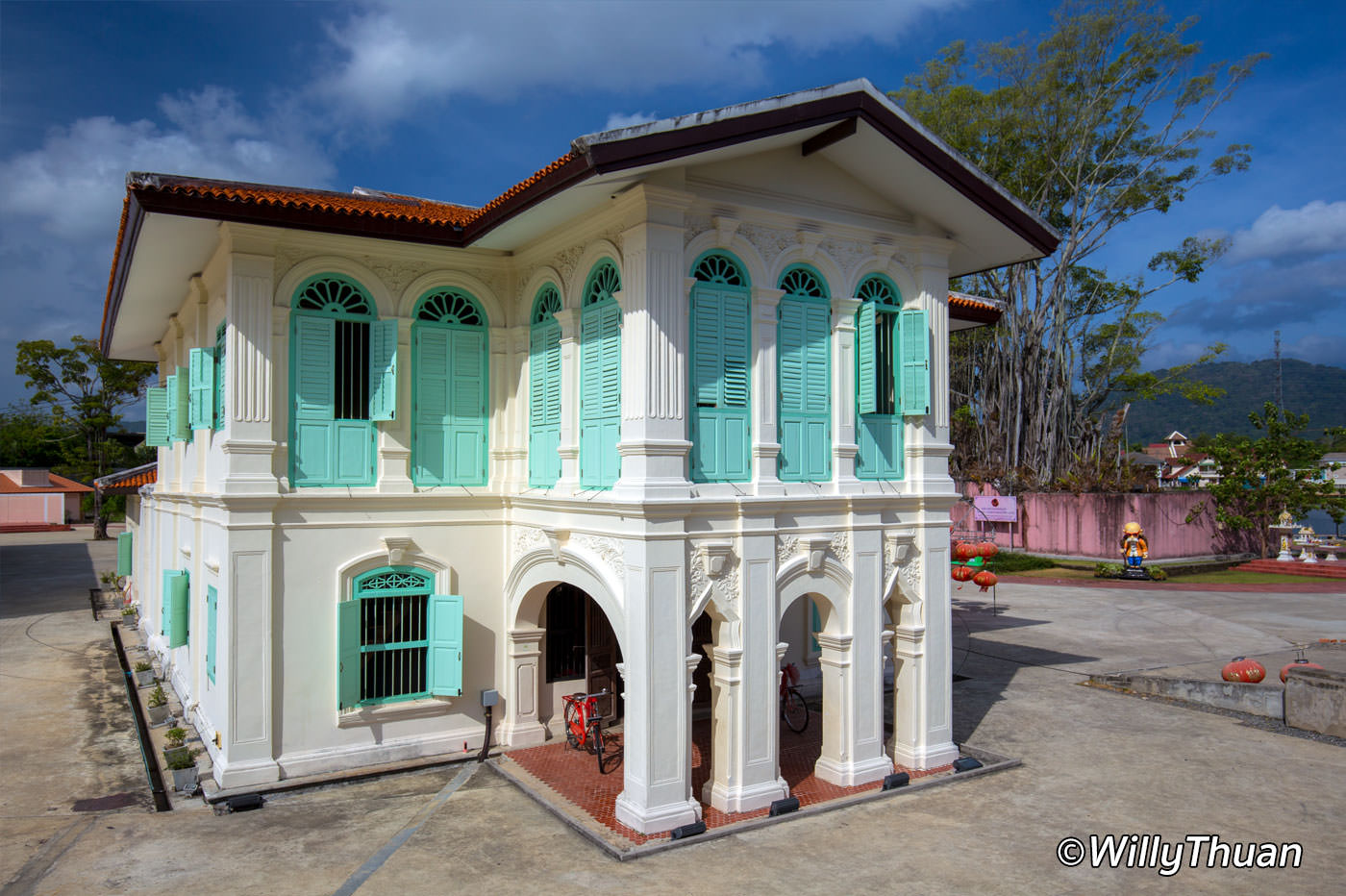 This is a very small museum set in a beautifully renovated Sino-Portuguese style house very close to Kathu village. It used to be a beer company warehouse and office.
---
There are 2 go-kart tracks facing each other at the foot of the hill that leads to Patong Beach. One of them has been here for more than 20 years and seem to be still popular if you want some adrenaline action without physical effort. Read more
---
The Phuket Tiger Kingdom is just next to the Go Kart, at the foot of the hills before Patong. Here you can touch and take photos with tigers of all sizes but the concept is quite controversial so it's all up to you to go or not. Read more
---
White Sitting Buddha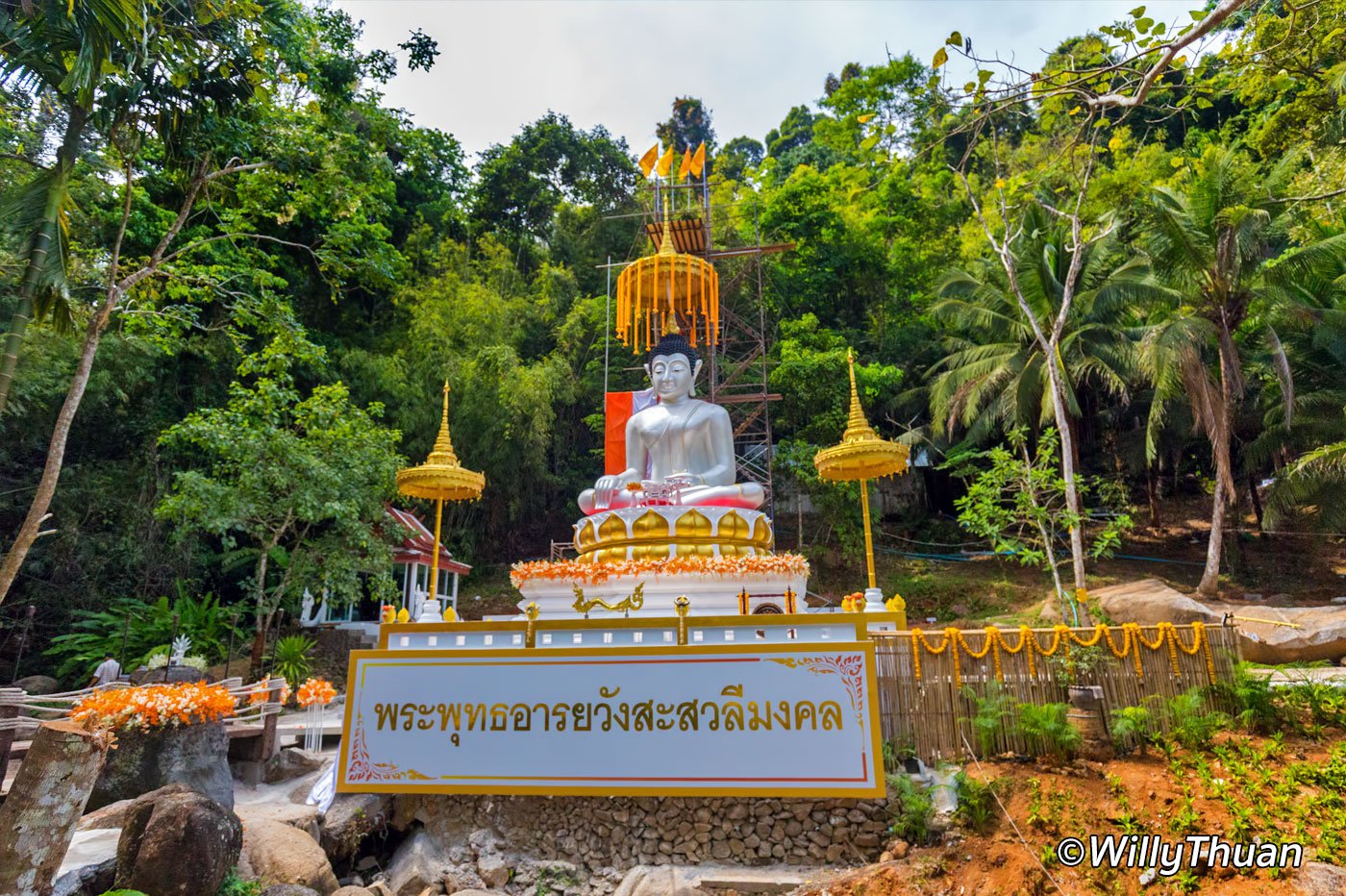 This new sitting Buddha is hidden in the jungle behind Flying Hanuman Zipline, on the way to Kathu Waterfall. It may not be worth travelling all the way up there, but finding it was a nice discovery.
---
Kathu Chinese Shrine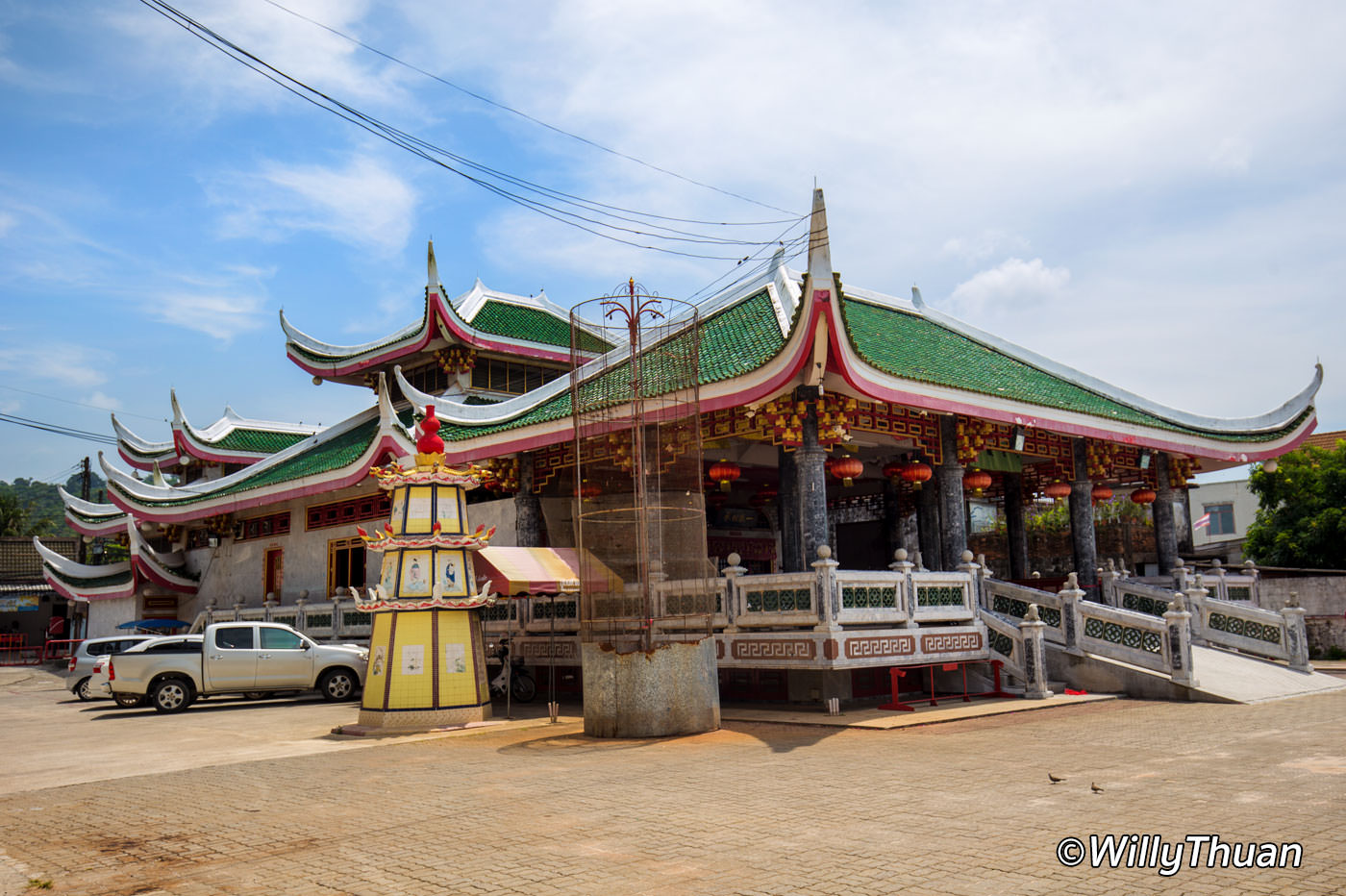 ---
Golf Courses
There are three 18 holes golf courses in Kathu: Loch Palm Golf, Red Mountain and Phuket Country Club. (We are not very knowledgeable in the game of golf as you can see but there is plenty of information out there about those golf courses)
---
Bungy Jump
The Bungy Jump has been in Phuket for 2 decades and yet we didn't try it… would you?
---
Where to Eat in Kathu
There is a surprising amount of restaurants in Kathu, including Thong Dee Brasserie that have been #1 on TripAdvisor for quite a while now. So if you want Farang food, Thong Dee is your place, but if you prefer local, go to 'The Big Chicken' restaurant. But there are a lot more to discover!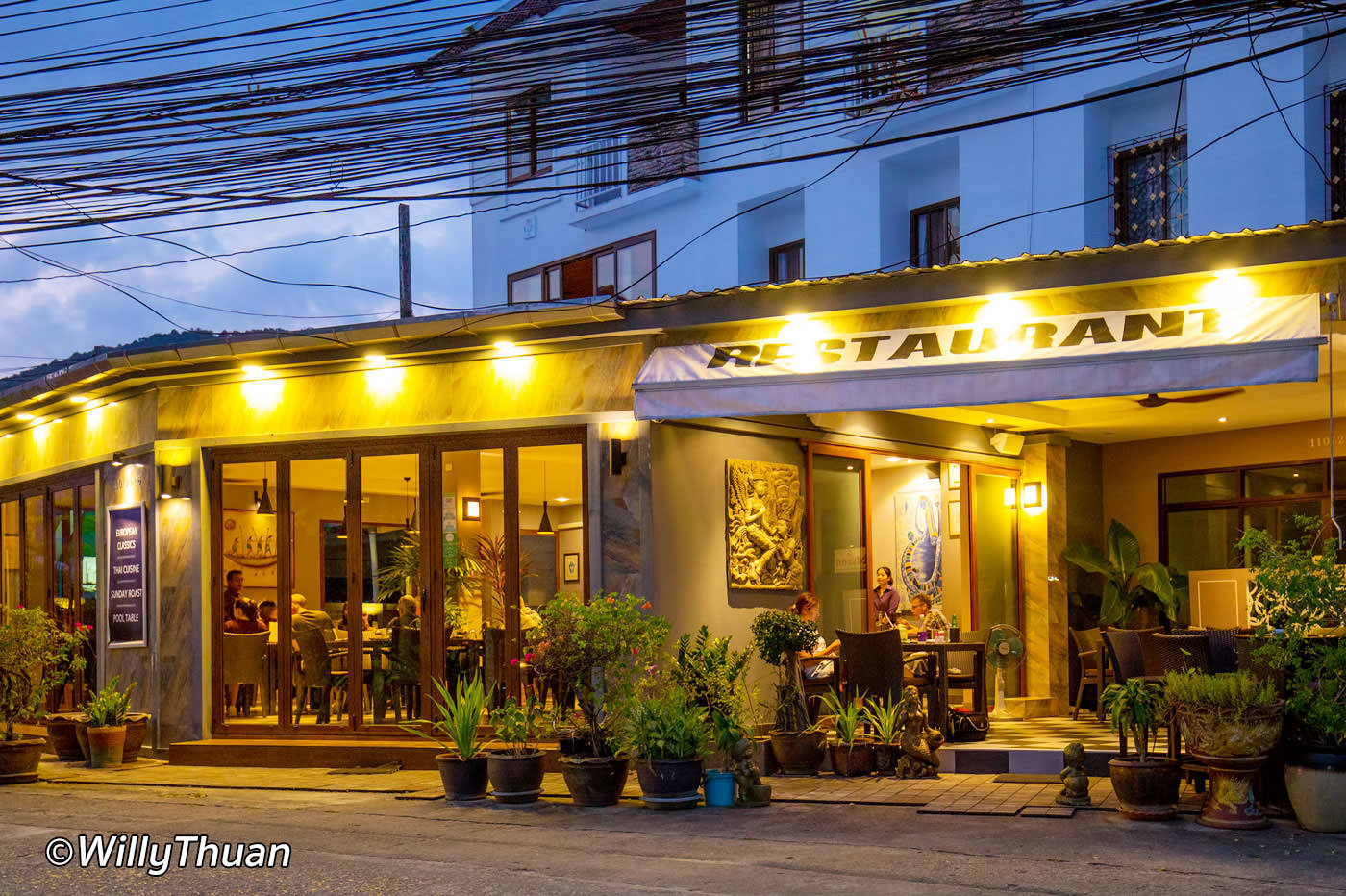 Thong Dee Brasserie is a very popular restaurant in Phuket, but it is really hard to find! You definitely will need Google maps to get there on your own. Read more
---
Big Chicken Restaurant (Tung Tong Restaurant) is one of our three favourites venues in Kathu. This is also your chance to try some real Thai dishes: how often can you eat giant ants eggs? If you drove past the Phuket Country Club in the past twenty years, you probably saw that weird giant chicken on the side of the road. It's a simple, affordable, nice and clean restaurant with very friendly service and guess what, they even have an air-con room! But the reason it is always full is without a doubt the food. Read more
---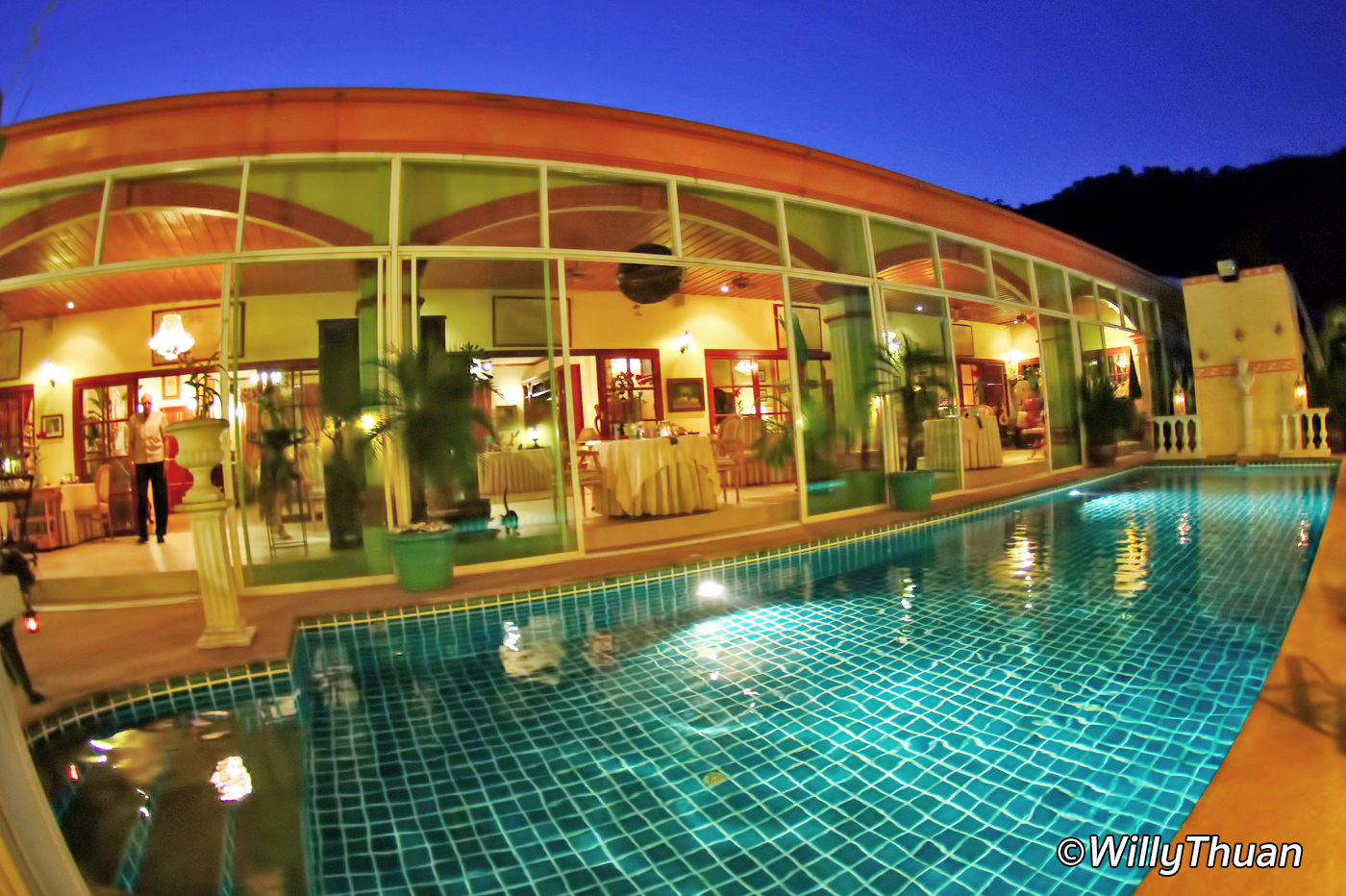 Royale Nam Tok Restaurant Kathu is a very hidden french restaurant with excellent cuisine. Read more
---
Nai Dam restaurant is a great place for those who know and love real Thai food. It is cheap and they have some really delicious dishes, including their very special wild boar in curry with yellow noodles. It's so well-known that even one of the Princesses, Her Royal Highness Princess Maha Chakri Sirindhorn, stopped over many times to eat at Nai Dam when visiting Phuket or Phang Nga. Read more
---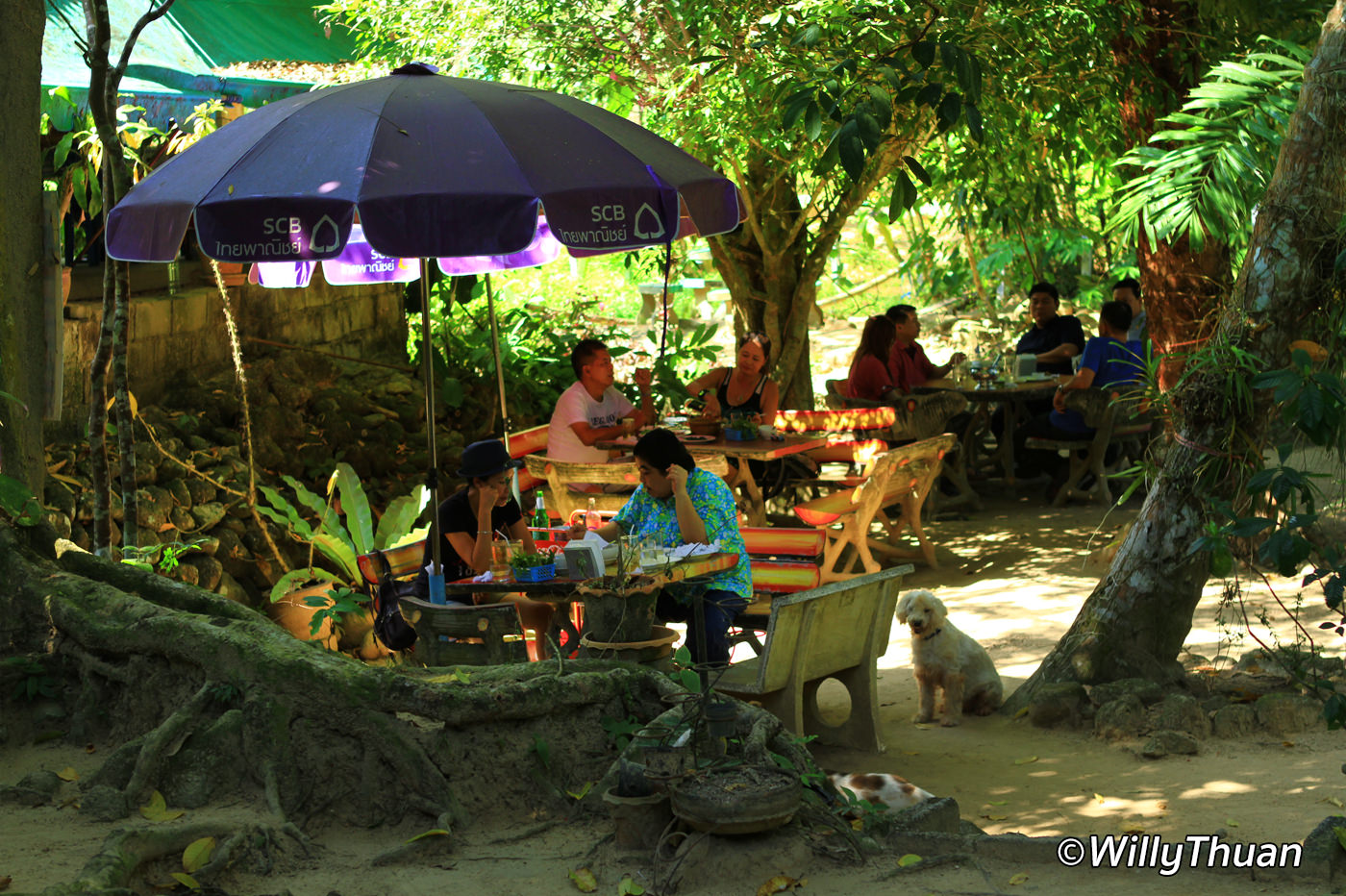 Krua Pailin restaurant is a very local restaurant hidden before Kathu waterfall. It is so local that most tourists would not even consider stopping for a meal, but it is what travelling is also about! Try the real thing and eat very local food under the trees with chicken scratching the floor around you. Read more
---
Map of Kathu
---
What's Around?