Royale Nam Tok Restaurant is permanently closed
Royale Nam Tok is without a doubt one of the greatest French restaurants on the island but it is so hard to find, you almost have to deserve it! You would probably expect any new restaurants to open in a strategic location in order to get as much visibility as possible. When Royale Nam Tok opened years ago at the end of in a very tiny Soi (lane) of a remote area of Phuket, not far from Kathu waterfalls, not many believed in it.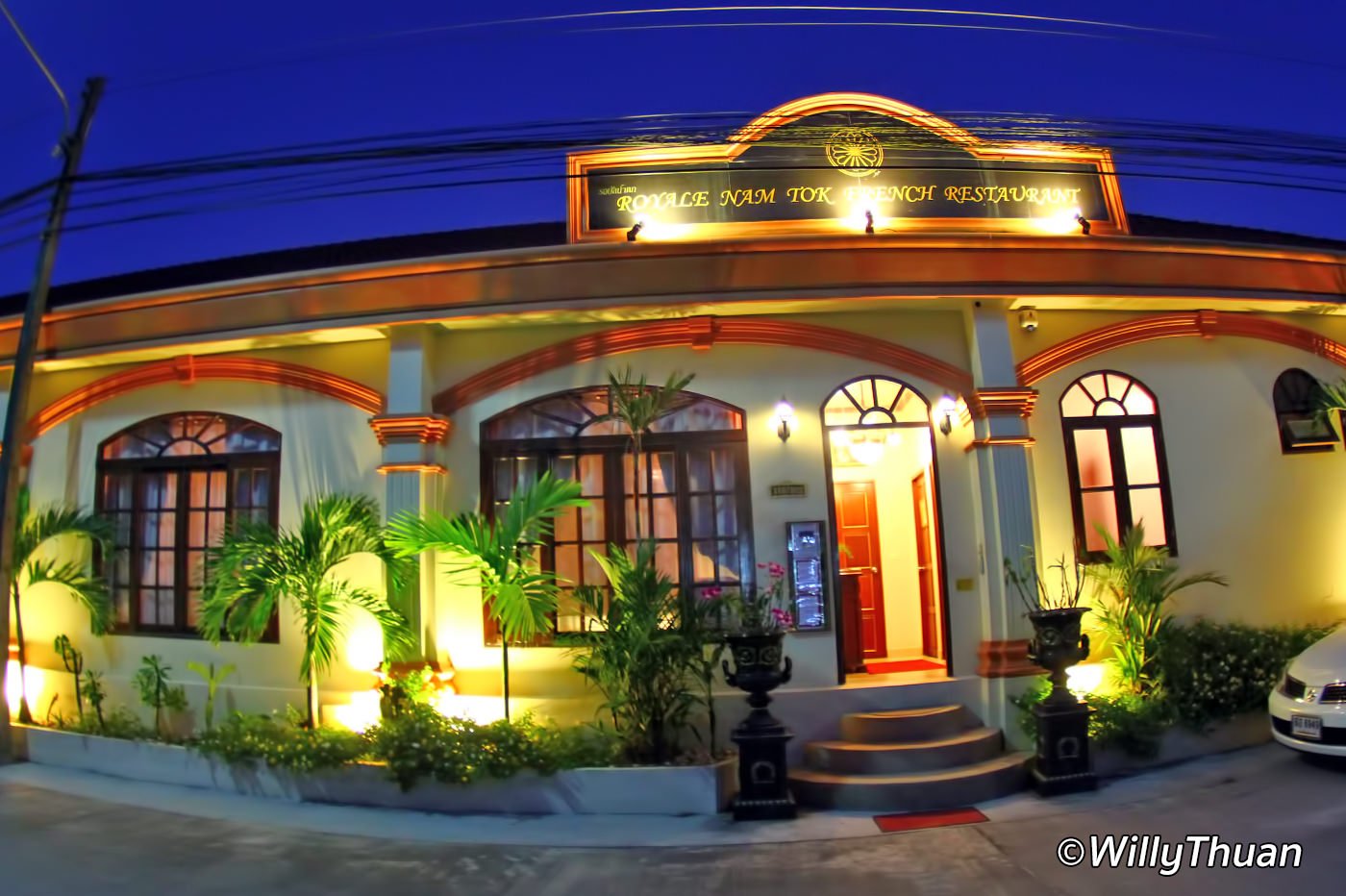 But I supposed that if you are really good at what you do, people talking is as good or better than any kind of advertising. After many years hiding in the most unlikely location, Royale Nam Tok is just getting better and already gained a great popularity. Run by a famous chef and room master chef from Belgium and with 2 toques on the famous Gault & Millau guide, Royale Nam Tok is no ordinary place…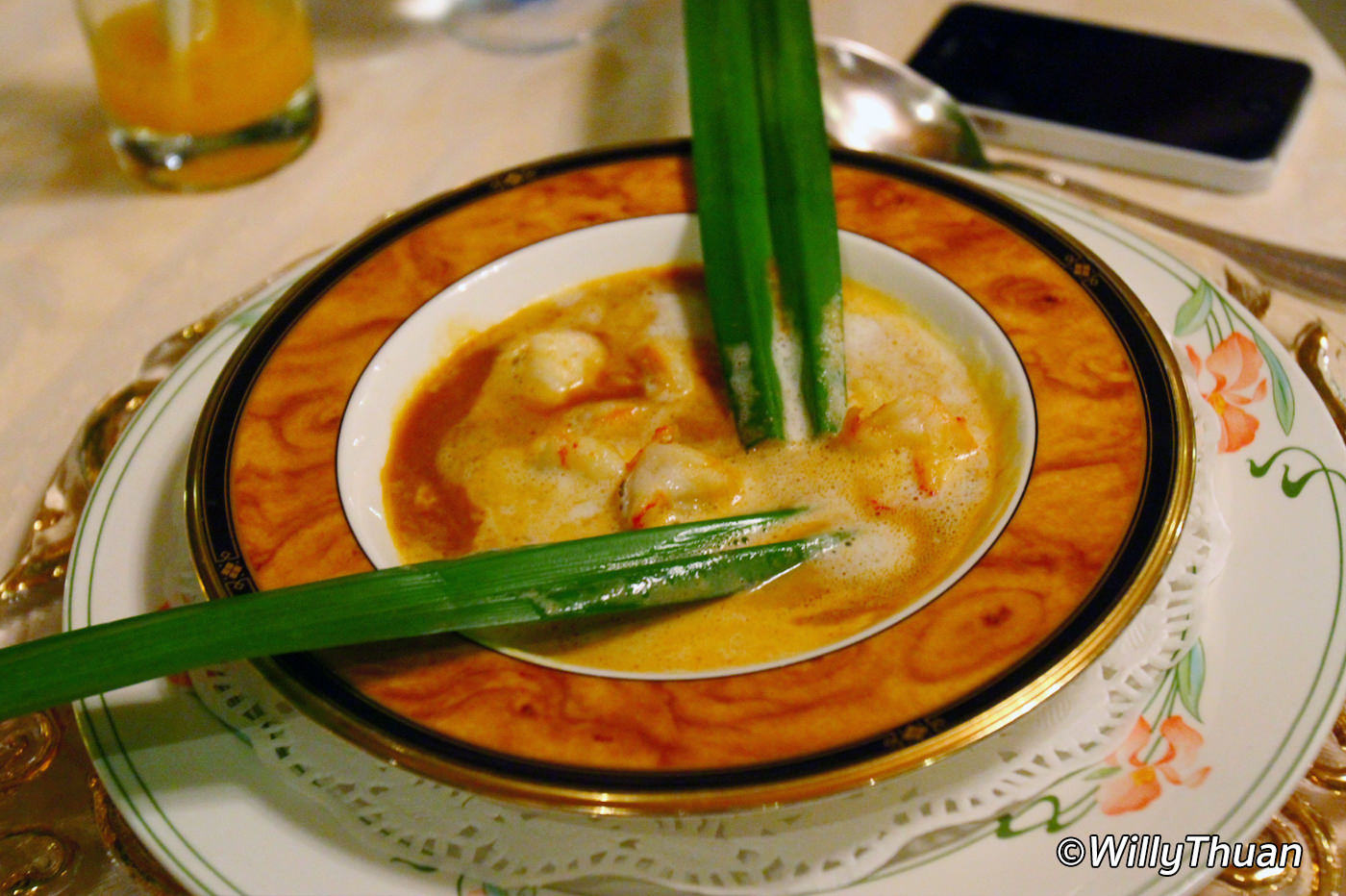 Once you found Royale Nam Tok, the first thing you'll see is the fancy french decor (or European). Some find it a bit overdone, we just found that it was fitting well. As we weren't in a rush, we had a drink by the pool to give us plenty of time to read the menu and immerse ourselves in this unusual French tropical atmosphere.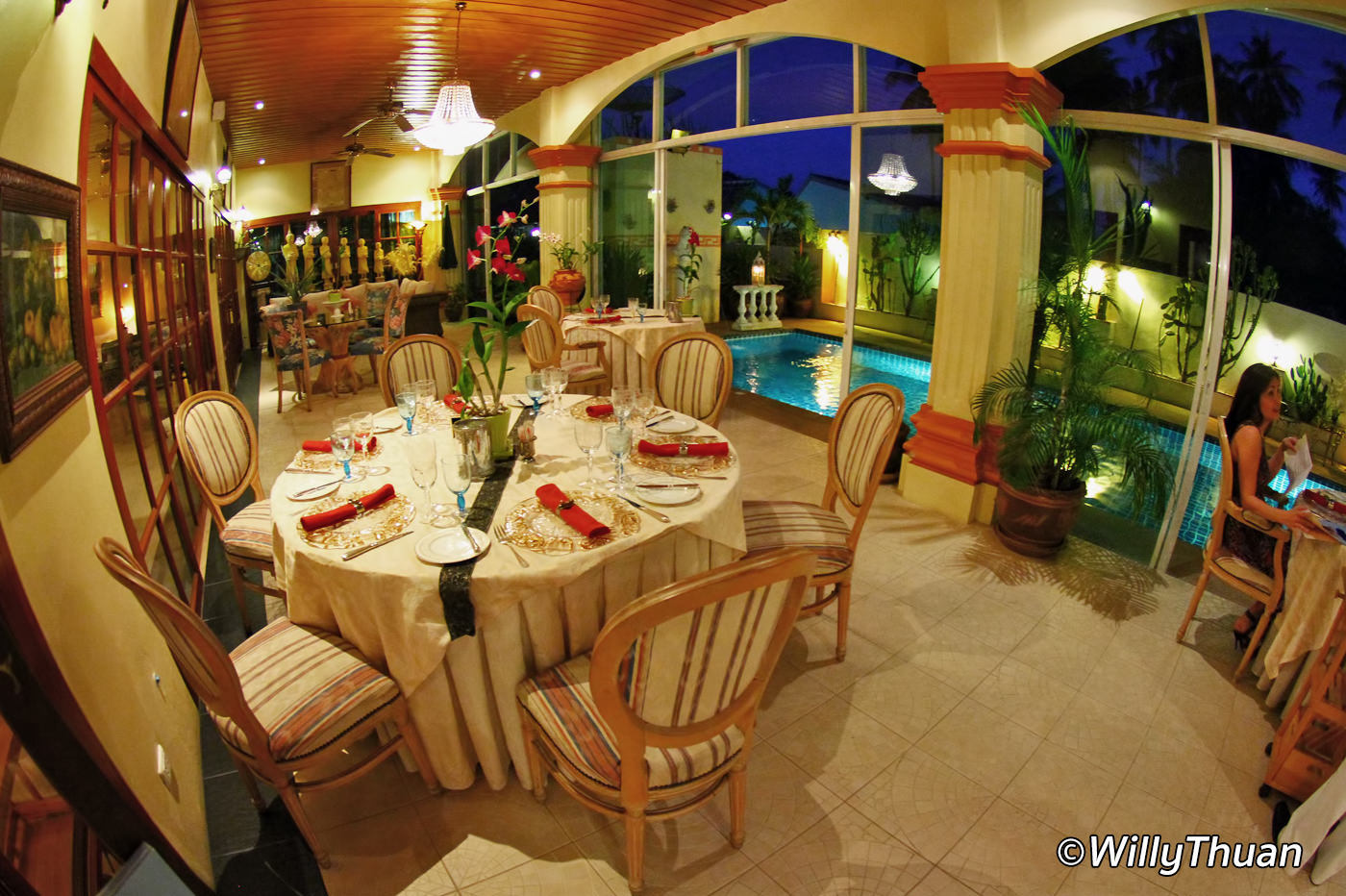 The owner brought us some nicely arranged amuse-bouches and briefly described it as being made with some of the very local ingredients and herbs. A very nice touch, and it was surprisingly good!Once we were ready, we moved inside the restaurant and the experience really started. The place is never busy except on special occasions such as valentine's or new years eve. That evening there were only four tables occupied including ours but it didn't feel lonely. Chef and room chef had time to take good care of each guest, explaining in few words each dish composition.
From the many details surrounding food and the entire dining experience you can easily feel that Royale Nam Tok is genuinely a labour of love, we just had a unforgettable dinner. Wine is excellent and everything is presented with a delicate artistic touch. We had a bisque de homard (lobster bisque) pan-seared foie gras with pine seeds, fish papilotte, steaks, and ended with a beautifully presented creme brulées as dessert. I wished we had kept some space for the unusually large cheese trolley…If you stay in Phuket long enough with your loved one and you really care about a great dining experience, you might want to treat yourself to something really special. Royale Nam Tok is just the place.
Royale Nam Tok Location
Location: Soi Nam Tok, before reaching the Kathu Waterfalls past the Phuket Wake Park Cable Ski
Open: 6.30 pm until 21.30 pm – Closed on Sunday
Tel: 085 886 3422
Price: High

Royale Nam Tok Map