---
A waterpark with Slip N Fly for parties in Kathu
---
Note: KC Kathu Connection is closed until further notice
KC Kathu Connection (officially KC Kathu Connection Sports Club Bar & Restaurant) is a small water park roughly halfway between Phuket Town and Patong, not far from Kathu Village. The main attraction is the 'Slip N Fly' double slider. This is not your usual water slide, where you gently slide down and gently glide into the pool: Slip N Fly looks a lot more like a catapult: slide down a 40-meter long ramp, and the curve at the bottom will throw you up to 6 meters in the air! It's really impressive and rather scary!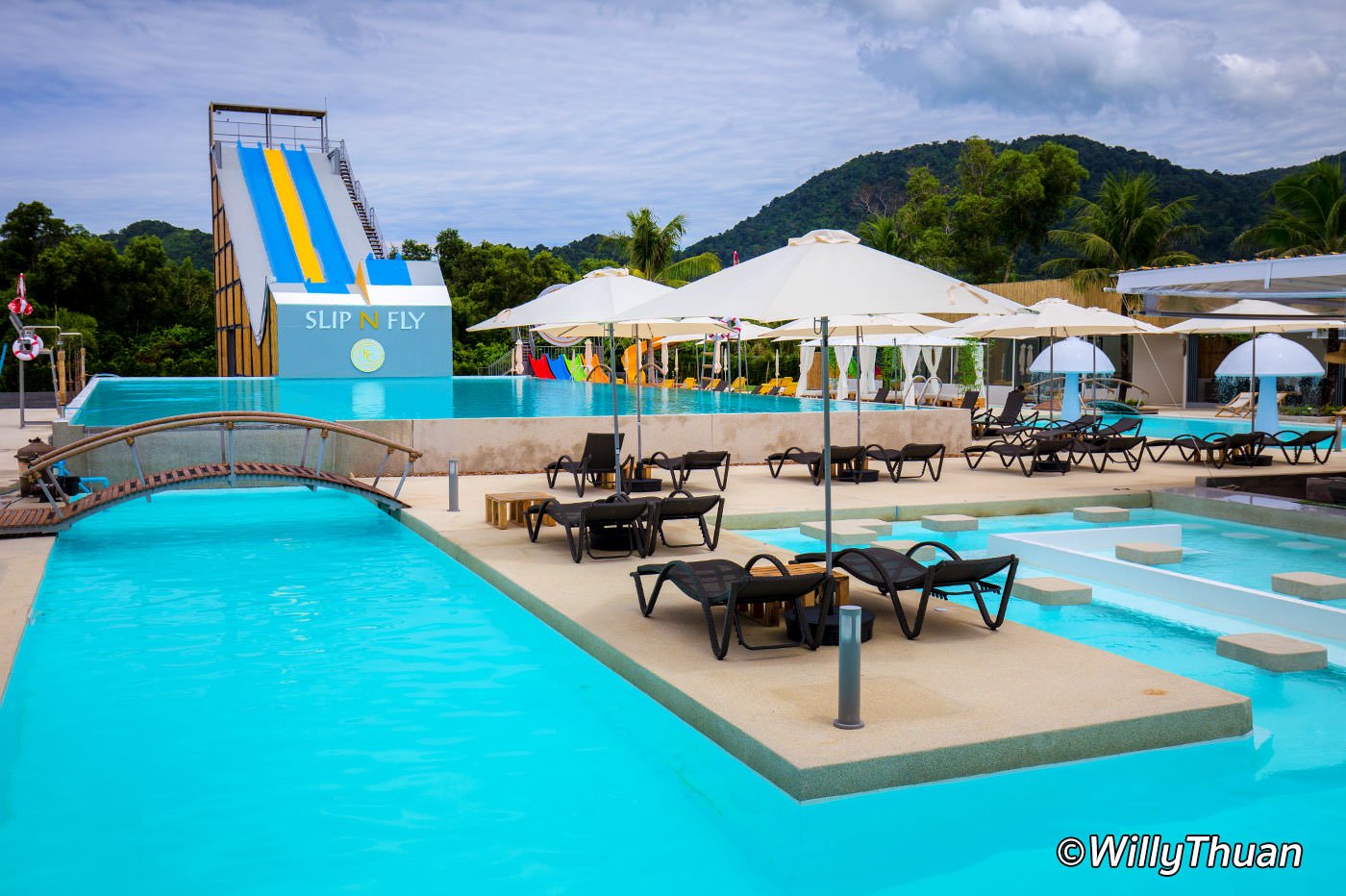 Kids Area
Kids can have fun too at KC Kathu Connection and play in a smaller pool with its water slides next to the adult one. It's well designed for fun, and the pool is very shallow. Young ones can use the four colourful slides, and the older kids experience the safe thrill of a taller spiral one.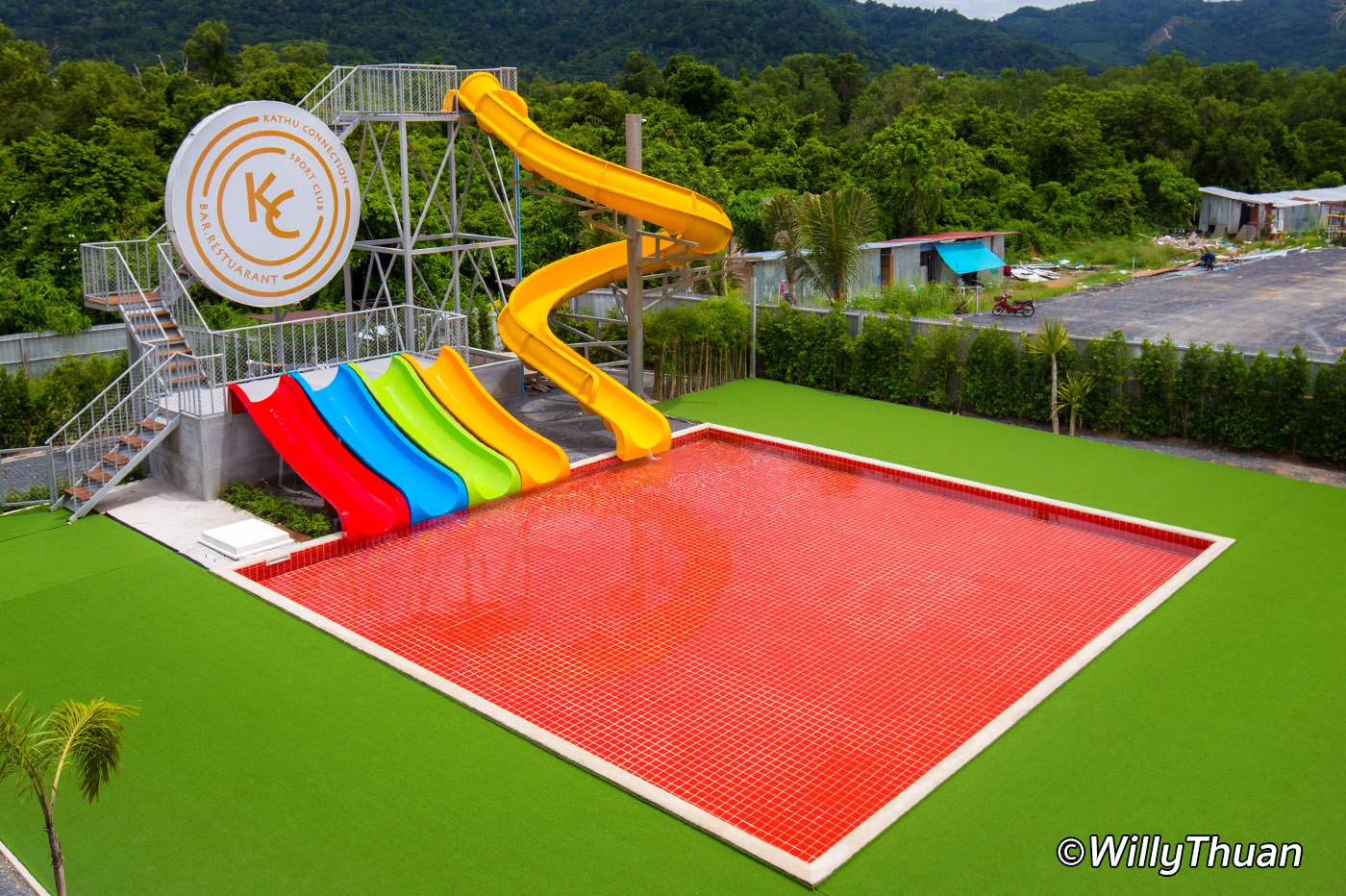 ---
Food and Drinks
With a restaurant, a large swim-up bar, and a good mix of music and sound system, KC Kathu Connection is also a great place to party with friends. You can sit anywhere around one of the pools on a VIP sofa and enjoy drinks and music by the pool. Drink prices are normal for this kind of venue: 100 Baht for a Singha, Chang or Tiger beer, 120 for a Heineken. The craft beers (which seem to be the latest craze in Phuket) are 180 Baht: Chalawan, Chatri IPA, and Bussaba. Soft drinks are 50 Baht. Cocktails range from 180 to 260 Baht.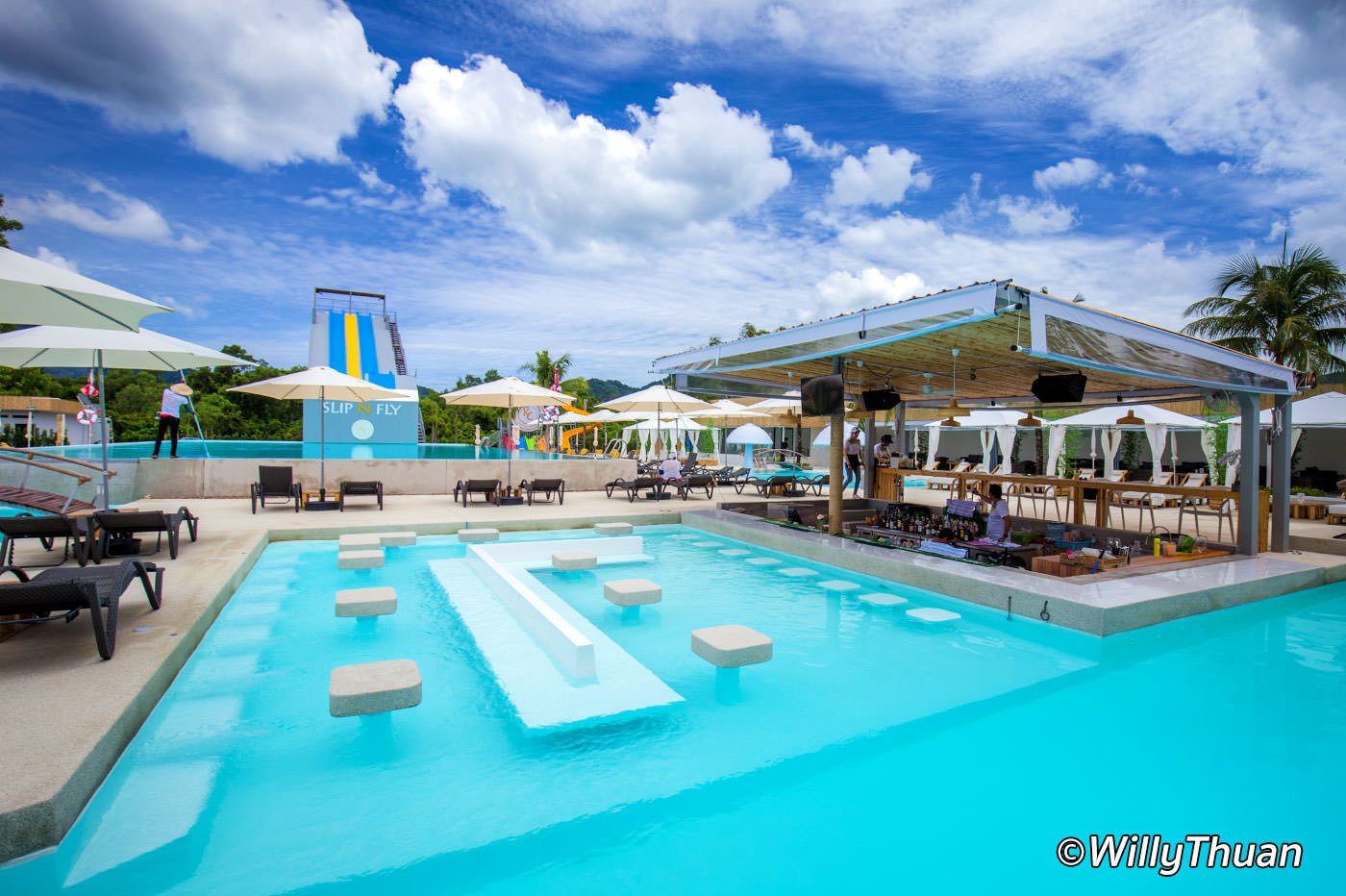 The team is friendly and helpful, and most speak good English. The location between Phuket town and Patong makes it convenient to spend a few hours when you have enough beach time, or even when the weather is not nice or when the sea is too rough to swim!
---
Weekend Pool Parties
KC Kathu Connection organises some fun pool parties every Saturday from 11 am – 7 pm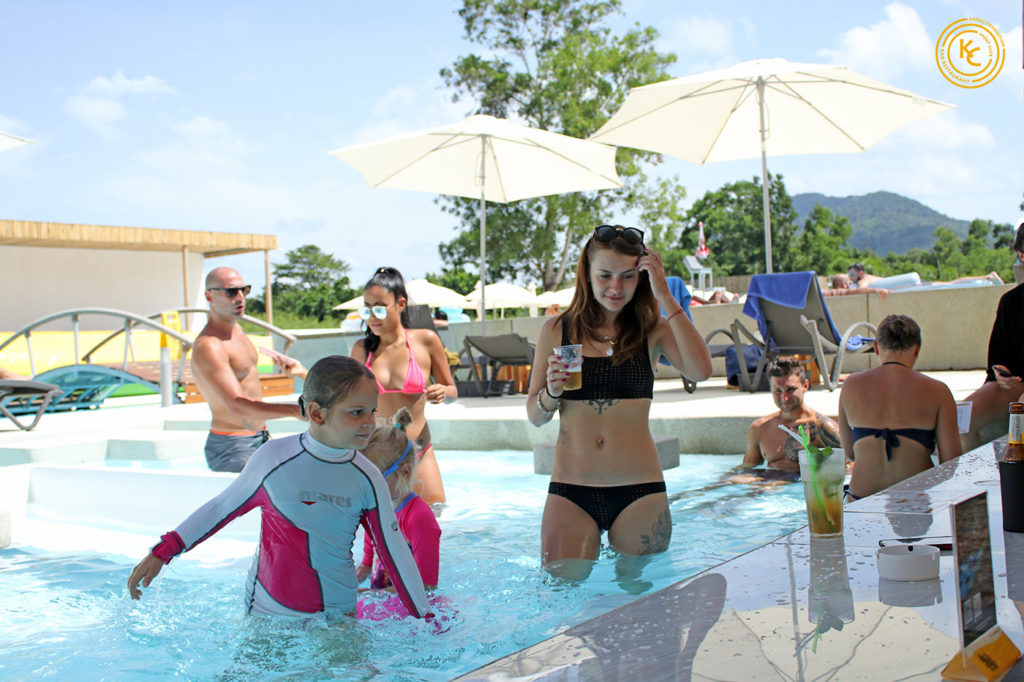 ---
KC Kathu Connection Photos
---
KC Kathu Connection Info
Location: Kathu
Address: 2/98 Moo2, Phraphuketkeaw Road, Kathu, Thailand 83120
Open: 11 am – 11 pm
Phone: 076 603802
Price: 750 baht for adults, 450 baht for children, 50% Discount for Thais and Residents
Facebook: https://www.facebook.com/KC-Kathu-Connection-Club-Bar-Restaurant
---
KC Kathu Connection Map
---
More reading