Thong Dee The Brasserie
Thong Dee Brasserie is a very popular restaurant in Phuket despite the fact that it is relatively hard to find. Located in the back of a back street of Kathu, which is near Patong Beach, Thong Dee Brasserie strikes by its urban façade in the middle of a small Thai village (don't go imagining a countryside village though, it's more of an urban village with no particular signs.) Thong Dee has been open for a while and changed names a couple of times and finally found success this year.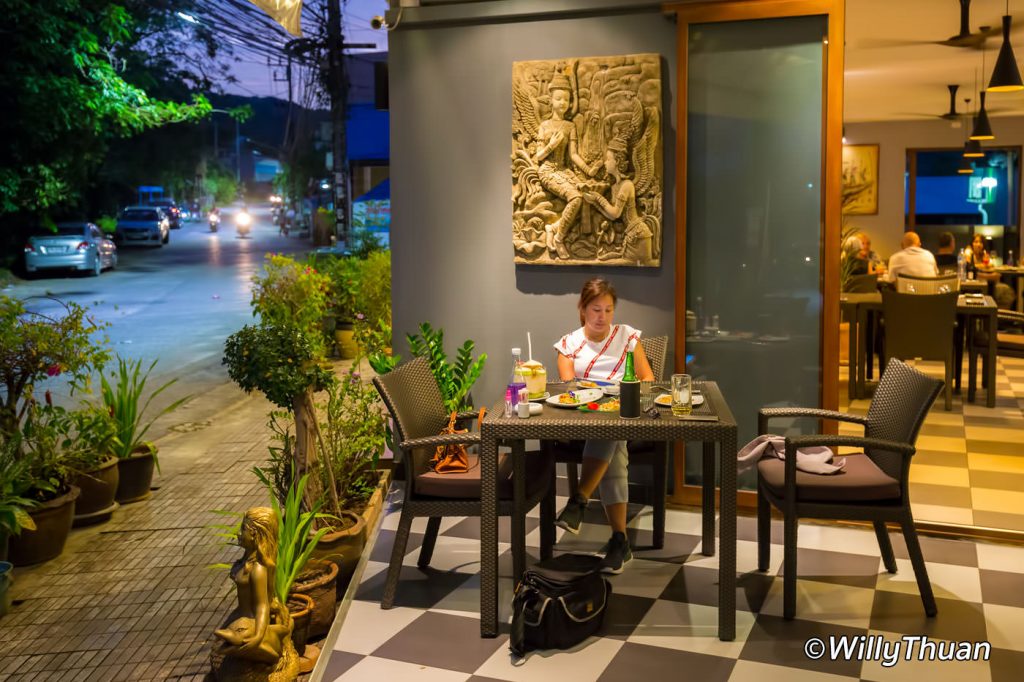 Thong Dee Brasserie serves a mix of European and Thai cuisine, well prepared and in a pleasant atmosphere. The meats are probably the most popular items on the menu, well cooked with many sauces to choose from. The place definitely reminds of a European brasserie with black and white flooring. You can also choose to eat outdoors at a small covered terrace, with a view on the local laundry across the street.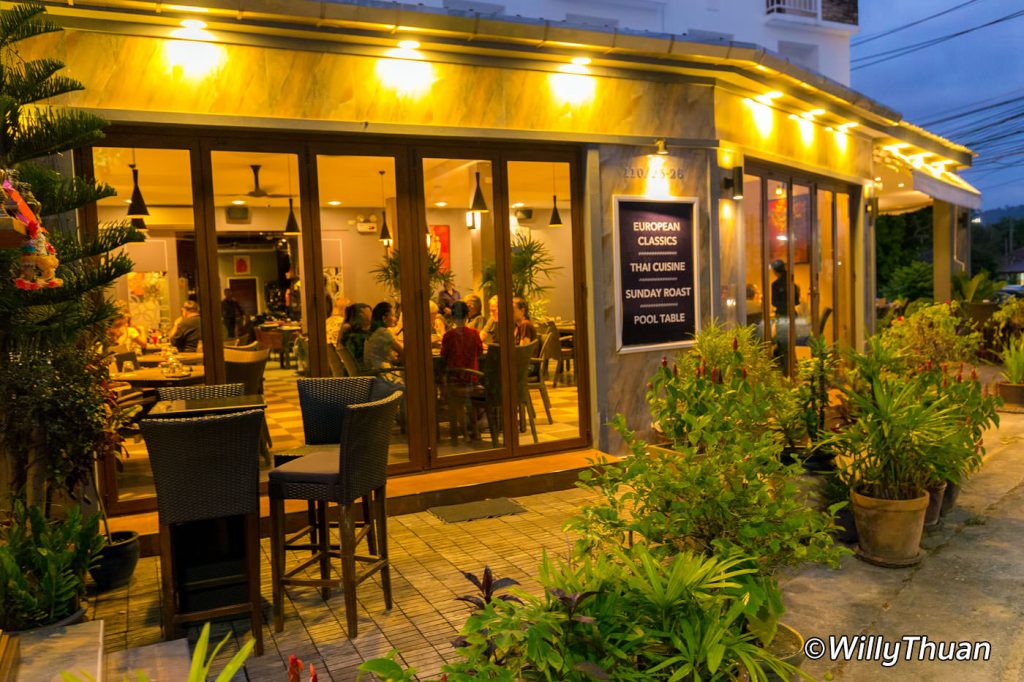 Food and service were good but not as exceptional as we anticipated and read on reviews. We had an enjoyable dinner but would we rank this restaurant number 1 on Tripadvisor? Probably not. It was a nice dinner but there are many great restaurants in Phuket and some were overall a better experience. Maybe we just picked the wrong day so we just have to give it a second chance 🙂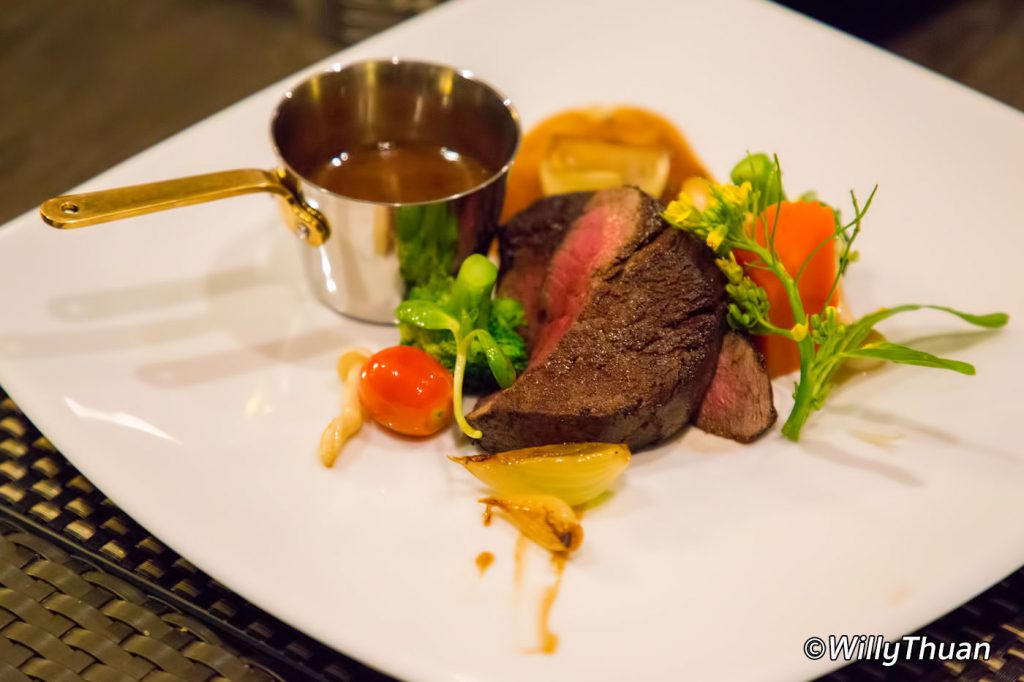 Thong Dee Photos
Thong Dee Brasserie
Location: Soi Bangthong 110/25, Kathu (you will need the map below to find it!)
Open: Tuesday to Saturday 5 pm to 10 pm – Sunday 2 pm-10 pm
Phone: 076 319 323
Thong Dee Brasserie Map