Krua Jongjit Restaurant in Kathu
Krua Jongjit restaurant in Kathu is proof that a restaurant doesn't have to be fancy or expensive to be excellent, and even receive a Michelin Plate for fresh ingredients, carefully prepared. The restaurant is local and modest, the prices are low and the food served is excellent and truly local, making it a good culinary experience while in Phuket.
Krua Jongjit received a 'Michelin Plate' rating in the Phuket Michelin Guide. 'Michelin Plate' is a recognition of excellent food.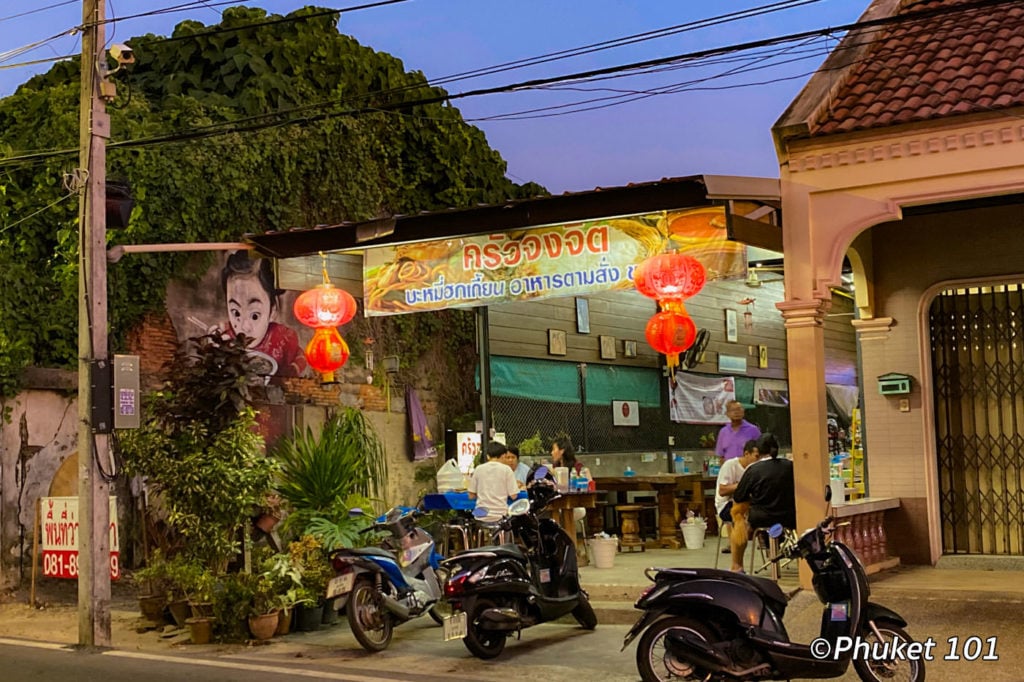 Krua Jongjit only opened just a few ago, and in a short period of time, it managed to get known and talked about. The place is very modest and was very anonymous until a huge mural representing a little girl in a red Chinese dress and a cat was painted on the wall next to the restaurant. helped to create an identity and trigger its fame.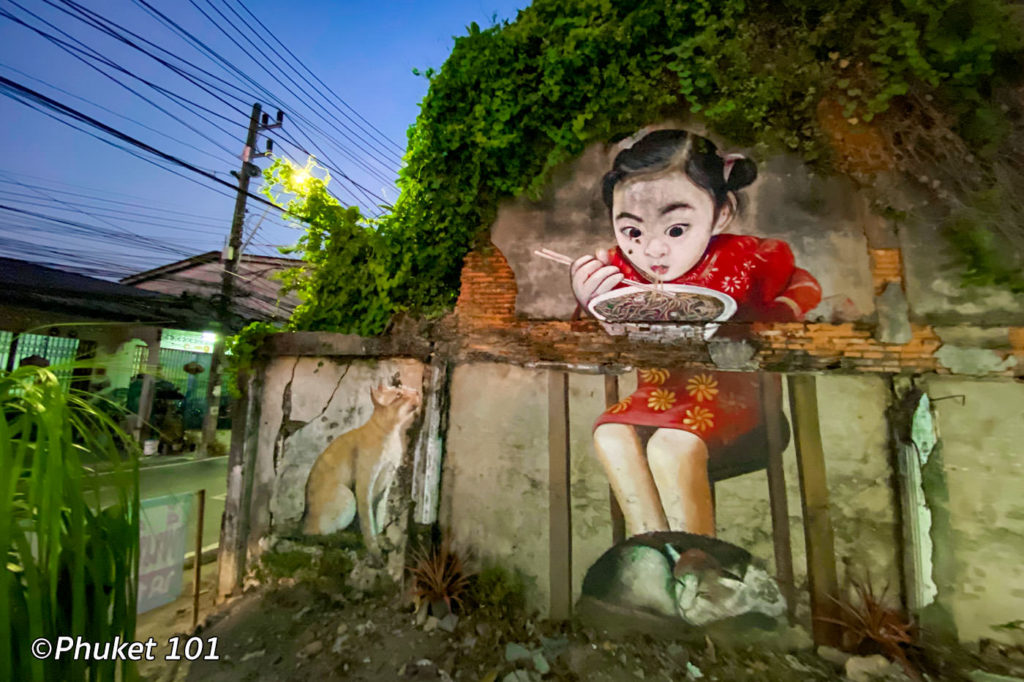 Before the painting was added, it was just another local restaurant, and the difficulty location in a sharp corner without parking was not helping. Now everyone around knows about that excellent local restaurant with the painting of a little Chinese girl and her cat, and a few Chinese lanterns added. It never fails: few people react when you ask about Krua Jongjit, but mention the mural and the other person would always say 'oh, that one!'.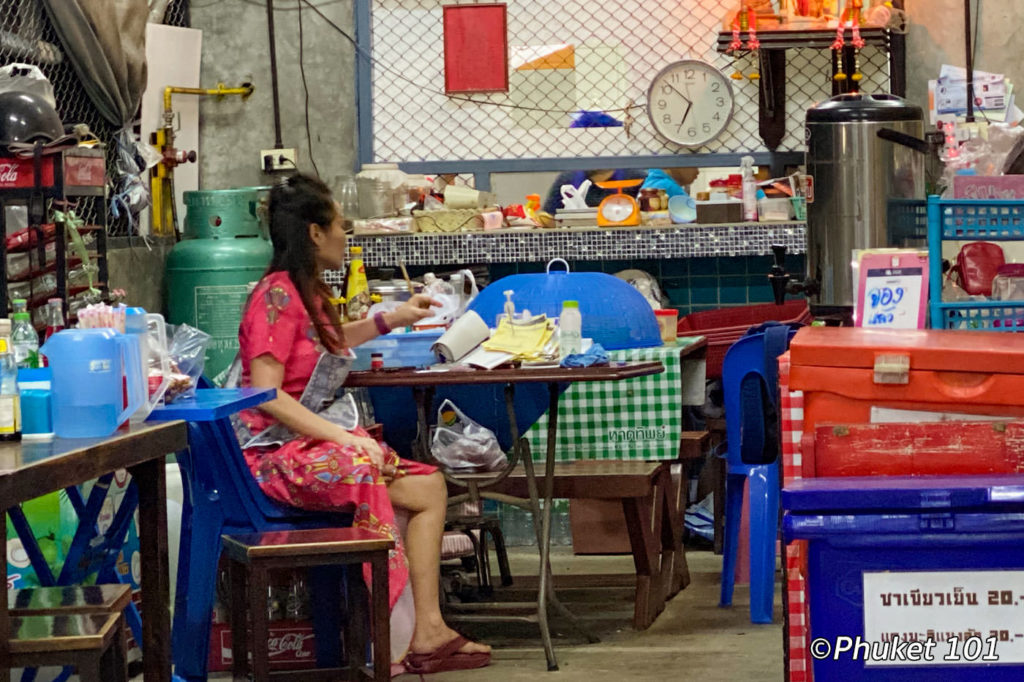 The restaurant is in an old fashioned shophouse by the road with concrete floor and walls. Wood stools, simple tables, a basket with the usual favourite Thai condiments, the unavoidable toilet paper used as napkins and a fan above it. The kitchen area is quite messy, which is very normal in local joints.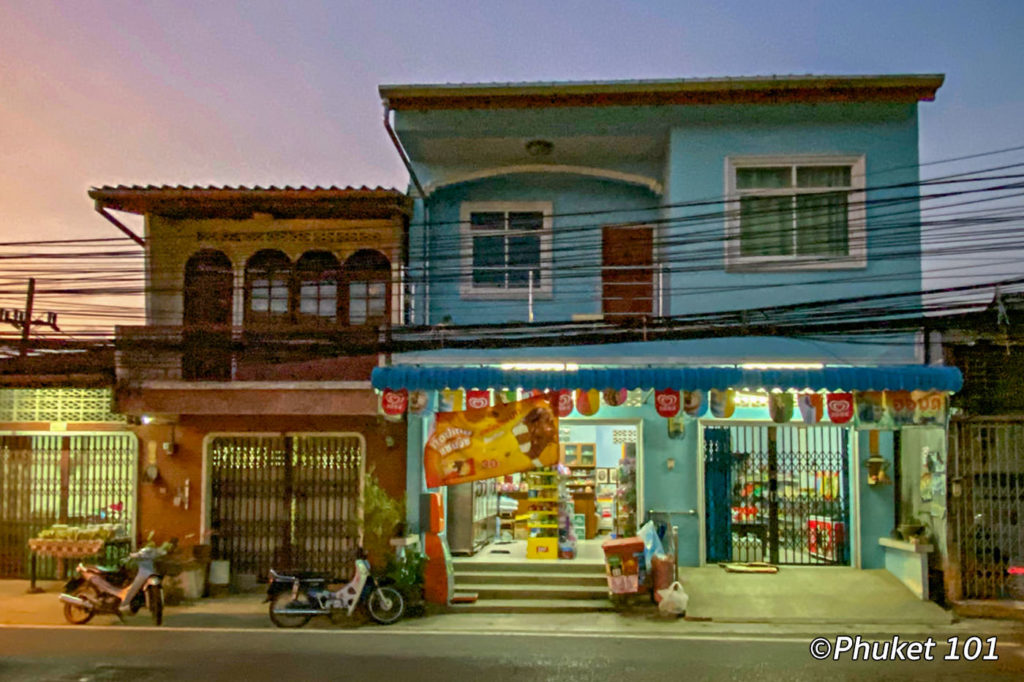 The most interesting part is when you order your drink. If you ask for a beer, the waitress will casually point at the local shop across the road! When was the last time you went for dinner but had to go to the convenience store to buy your own drink? It's fun and makes dinner even cheaper!
---
What we ordered
The menu is long enough for everyone to find something tempting and as usual in Thailand, dishes are meant to be shared. Prices are low so don't be shy!
Hokkien Mee: yellow noodles with seafood in gravy, Krua Jongjitt version is more a soup than a gravy.
Tom Som Pla: a delicious and spicy and sour fish soup.
Yam To Pad Kratiem: fried pork leg meat with garlic and pepper.
Goong Prik Thai Dam: stir-fried shrimps with black pepper sauce.
---
Verdict
Krua Jongjit is a great local experience if you want to experience excellent food in a truly local atmosphere. This is something you will not find in Patong but it's a great reminder of what real travelling is about.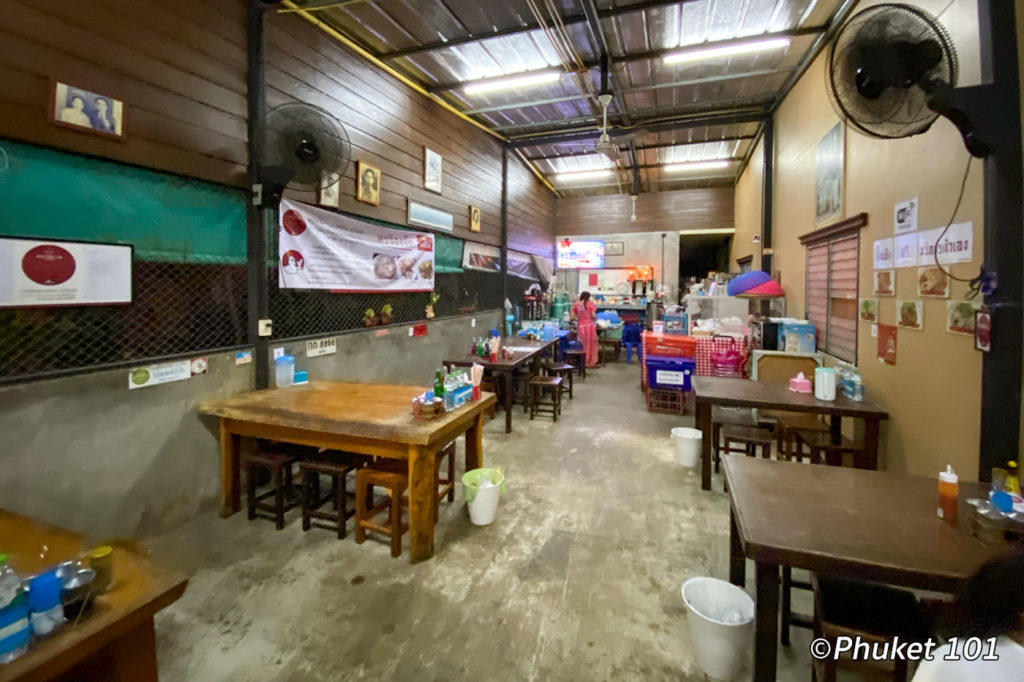 ---
More photos
---
Krua Jongjit Info
Location: Kathu
Address: 9/1 Village No. 4, Vichit Songkram Rd., Kathu, Phuket 83120
Open: 11 am – 8 pm
Phone: 086 940 8144
Price: cheap
Facebook: click here
---
Krua Jongjit Map
---
More reading