Piang Prai Restaurant Phuket
Piang Prai (Krua Piang Prai) is a great hidden local restaurant found in a green nest just next to Bang Pae waterfall. Mostly unknown from tourists because of its remote location, Piang Prai is one of the 2 great places to have a lunch if you happen to be in the are (the other restaurant being Bang Pae Seafood.) Actually we found Piang Prai so good, it's almost worth traveling just to enjoy their excellent Thai food… and I always have hard time memorizing the name so you should write it down 😀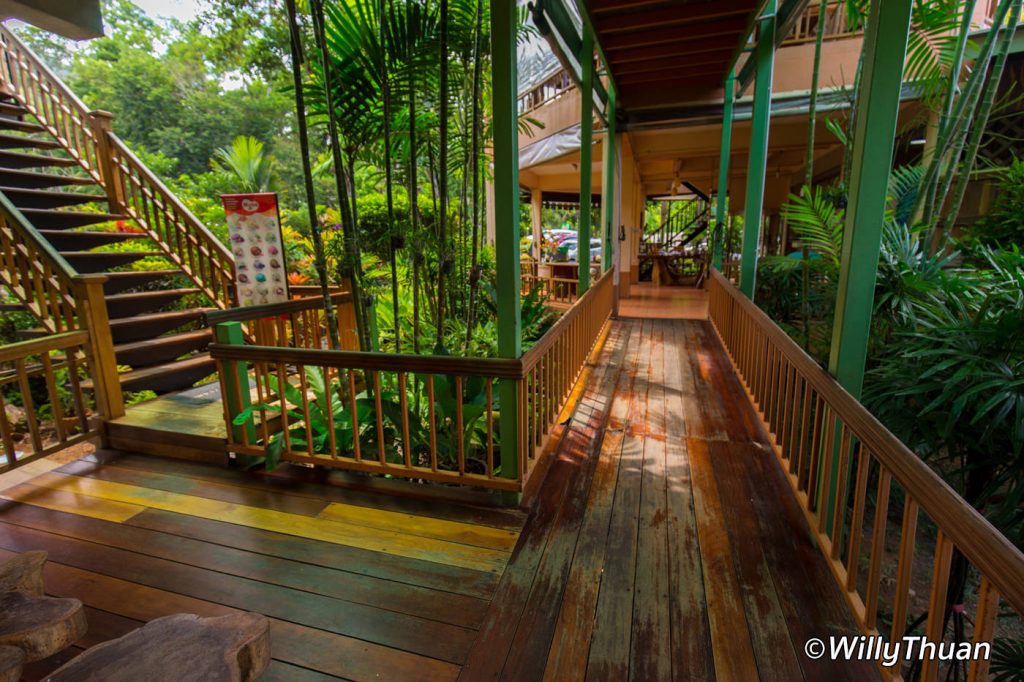 Piang Prai is really a local favorite spot and you can tell it also addresses to a young local crowd from their surprising choice of Phuket craft beers that a lot of Thai haven't even yet heard of: Bussaba Ex-Weisse, Chalawan Pale Ale and Chatri IPA.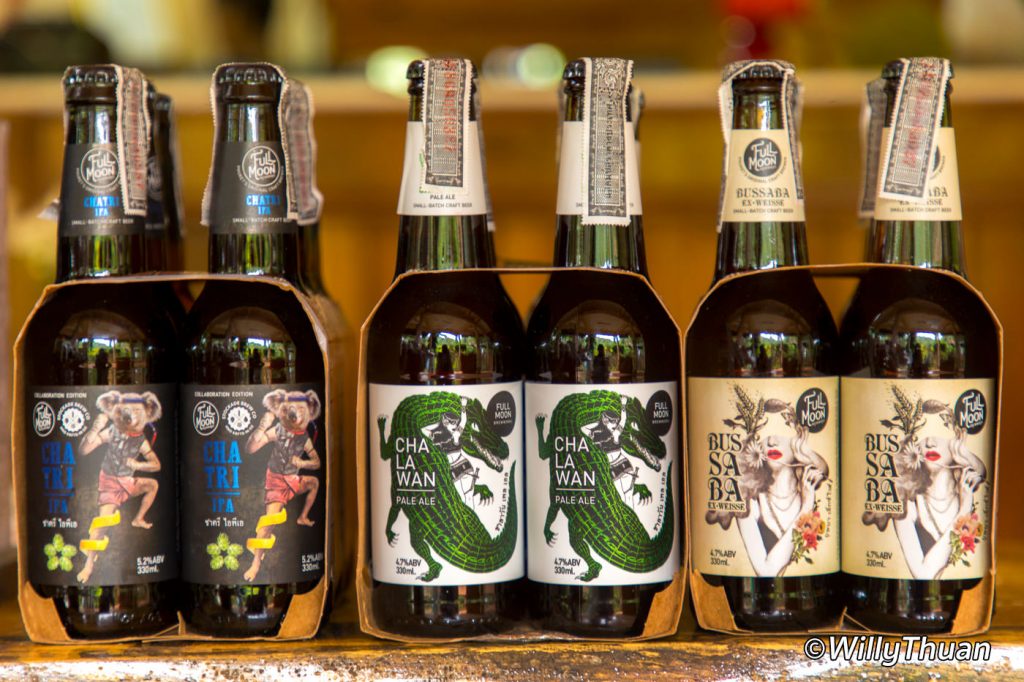 Piang Prai restaurant consists of two nicely designed open-air wooden houses surrounded by tall trees and gardens. From the upper terraces you can enjoy a view on a small lake leading to the Bang Pae waterfall. It's really perfect for a delightful lunch escape.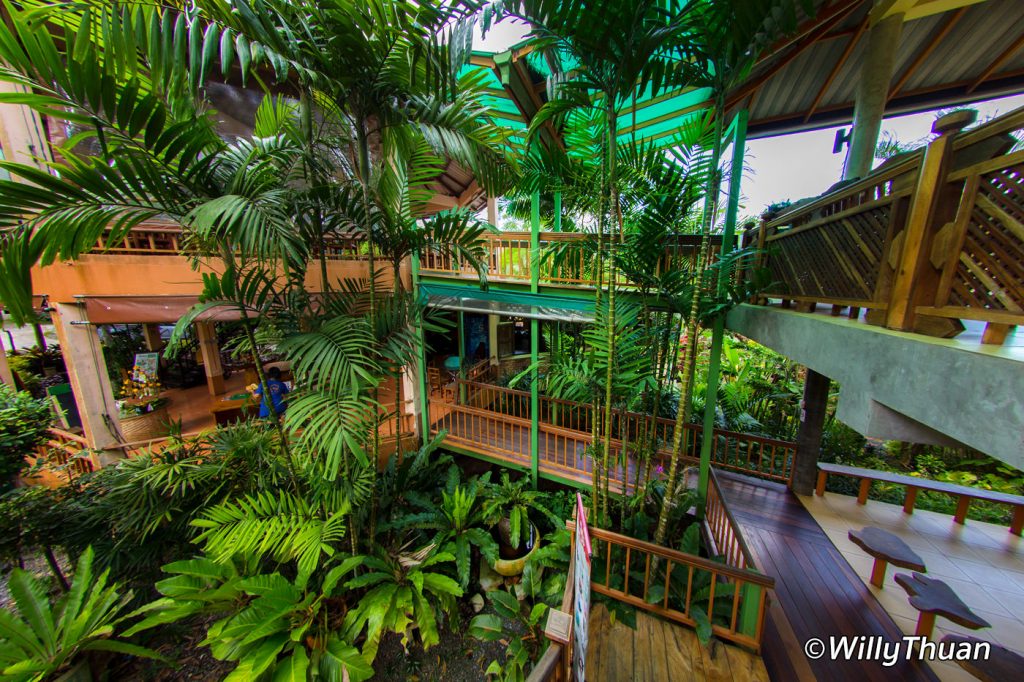 Of course setting is important but what really matters is the great Thai food they served. We ordered some of the local specialties you could also try. We really enjoyed some of those delicious spicy fish mousse steamed in banana leaves called Hor Mok Talay (30 baht each), some Yum Pla Foo, a slice of deep-fried fish with a spicy mango salad (110 baht) and if you are brave enough, try a Gaeng Som, a spicy fish soup which gets its famous bright orange from turmeric root and its taste mostly from tamarind. The menu is large and well illustrated so ordering is fun and easy.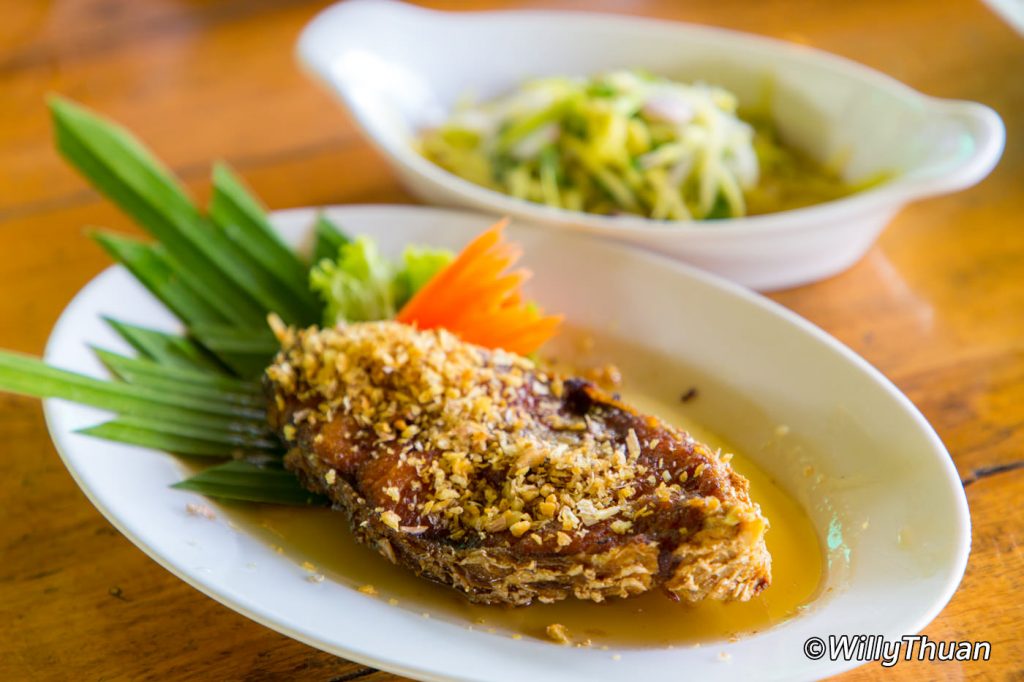 Prices are very reasonable, most dishes are around 100 to 120 baht, and team is friendly and efficient. Once done you can continue to Bang Pae waterfall but be aware that there is a 200 baht fee per person to enter the national park. Note that Bang Pae waterfall is not really impressive and it gets really small during high season when it doesn't rain much. To find it, drive in the direction of Phuket Airport and when you reach the Heroines Monument circle, turn to the right.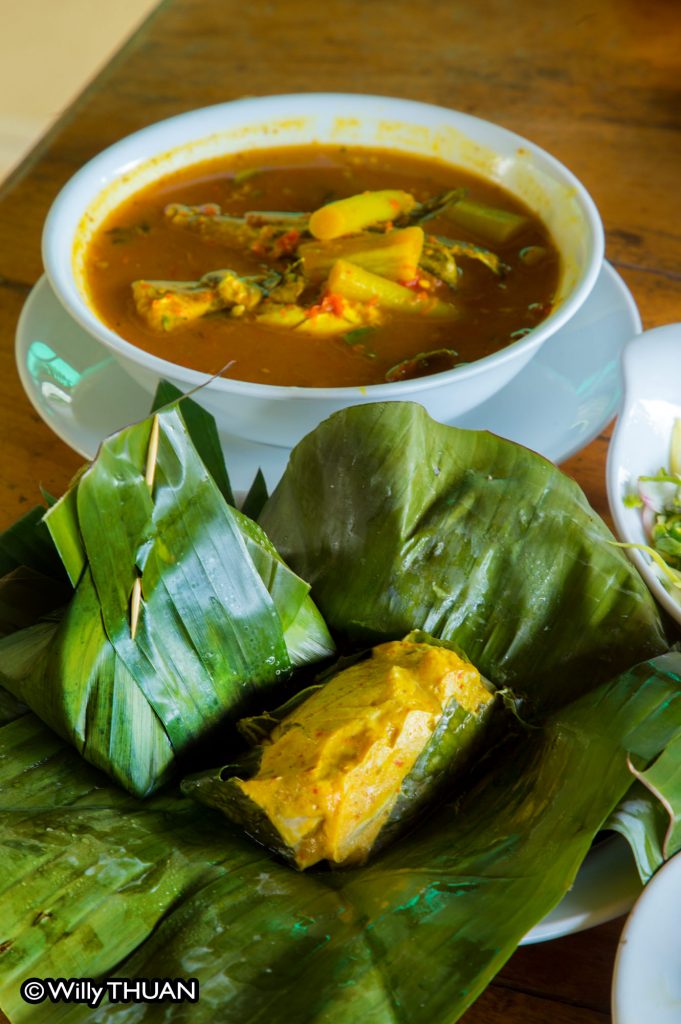 Piang Prai Restaurant
Hours: 9 am – 8pm
Location: just next to Bang Pae Waterfall
Address: Namtok Bang Toei, Pa Klok, Thalang District, Phuket 83110, Thailand
Tel: 085 832 7439
Piang Prai Restaurant Map