A seafood restaurant on Phuket east coast
Laem Sai Seafood is a local restaurant hidden far away on the east coast of Phuket. The restaurant mostly consists of a vast wooden terrace over the sea or the mud, depending on the tide. From there, you can see Coconut Island (Koh Maphrao) just in front of you and the mainland in the far. It's a very relaxing view to enjoy a slow lunch, especially when you see rain clouds crossing the ocean as we did.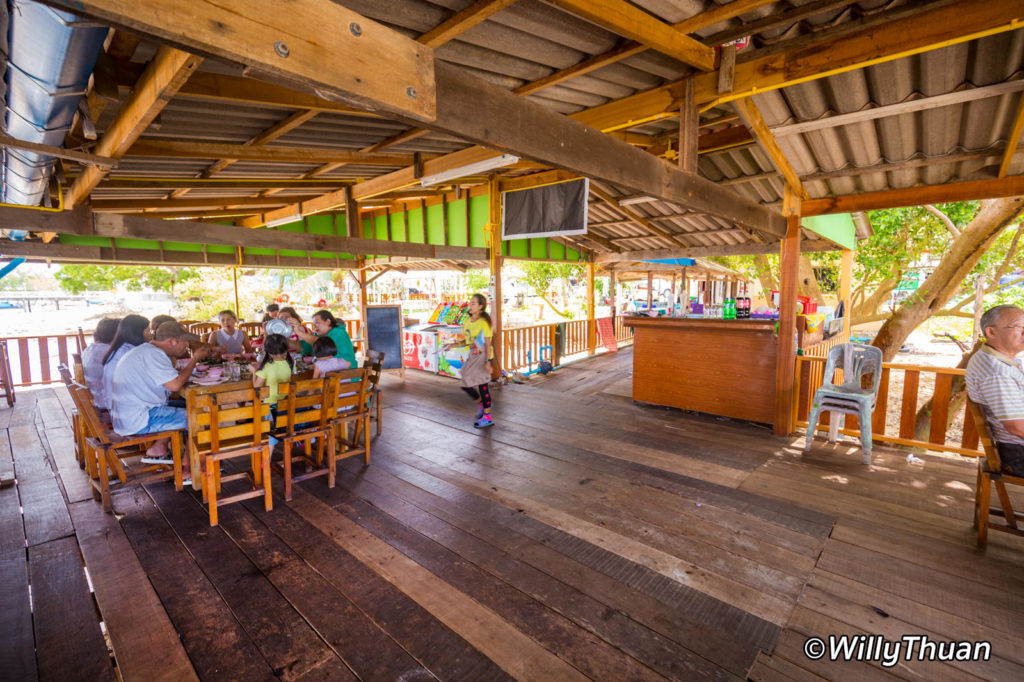 The food is typical of Phuket, with a vast choice of excellent seafood at the right price. Customers are mostly locals and a few expats in the know.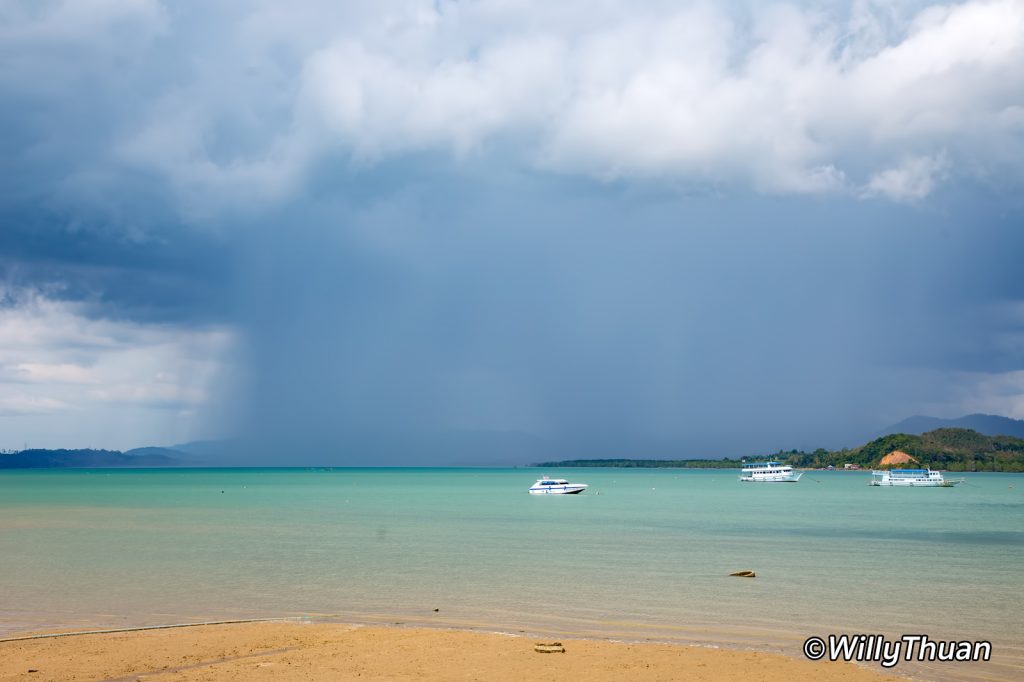 What to Order at Laem Sai
Of course, you can expect all the classics such as blue crabs, shells, big prawns and grouper, sea bass or red snapper fish cooked in the many ways they do here: lime sauce, soya sauce, steamed or deep-fried. The price is per kilo (500 or 600 baht per kilo), so it's a bit of a guess. Then you have all the delicious Thai soups to discover. Some soups are very well-known, like Tom Yam and Tom Ka, so why not try something a little different such as Po Taek, a spicy clear Soup with fish, squid and shrimp?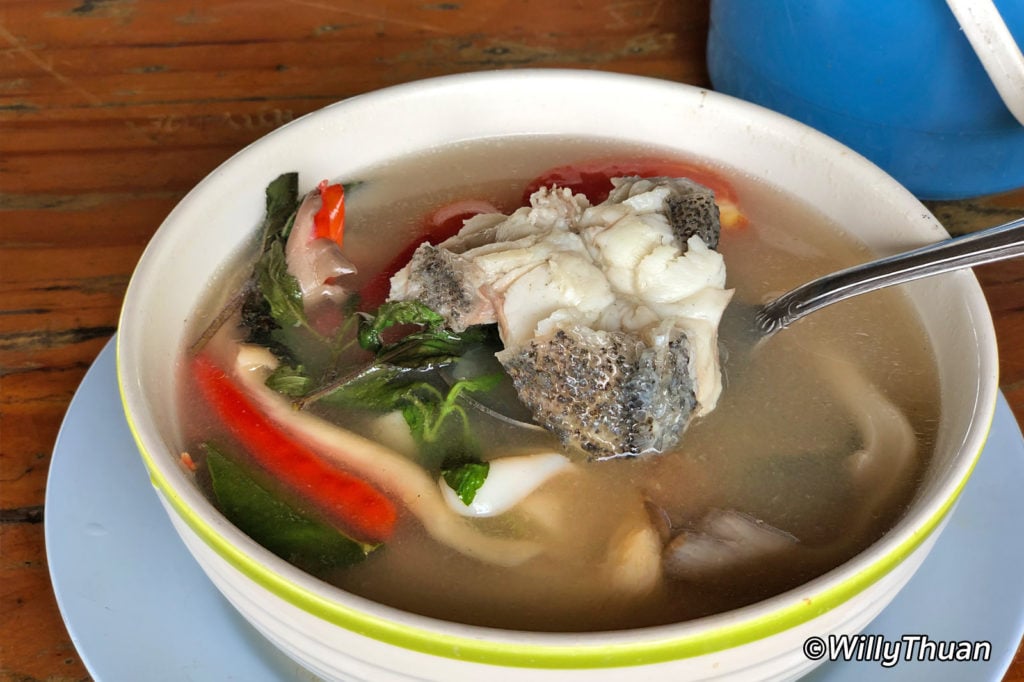 We were delighted to find one of our favourite dishes on the menu, the weird-looking horseshoe crab salad (Yam Kai Mangda Tally), and it was very fresh, which is not always the case when you are lucky enough to find this dish.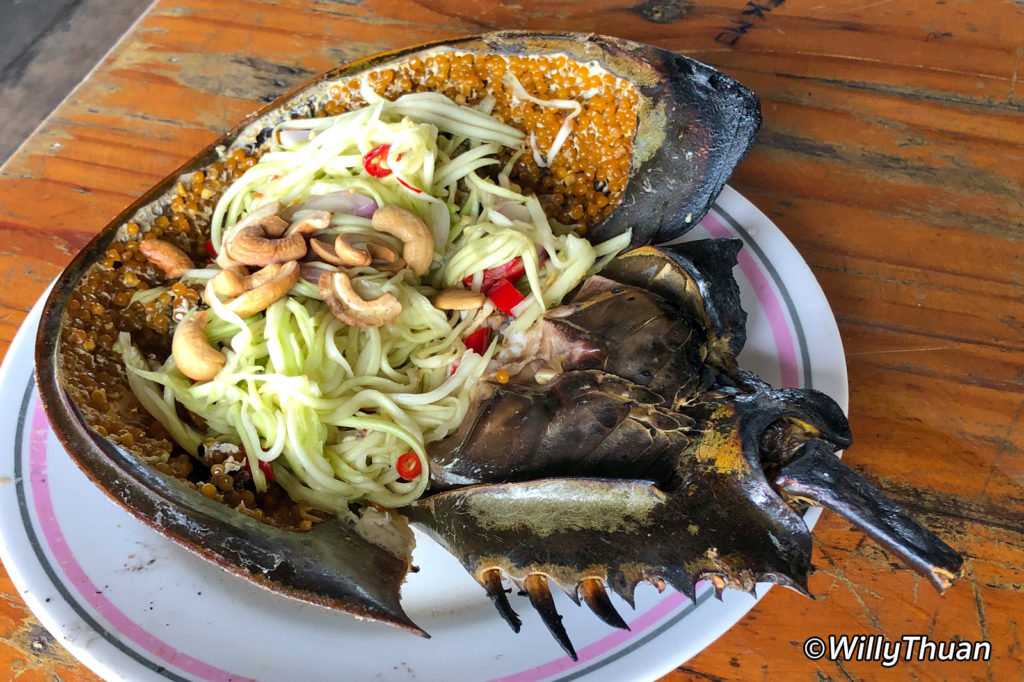 Laem Sai Seafood is not far from the Mission Hills Golf Club. The route is very much out of the way, and very few people would bother going such a long way for just a meal, but that is what exploration is all about.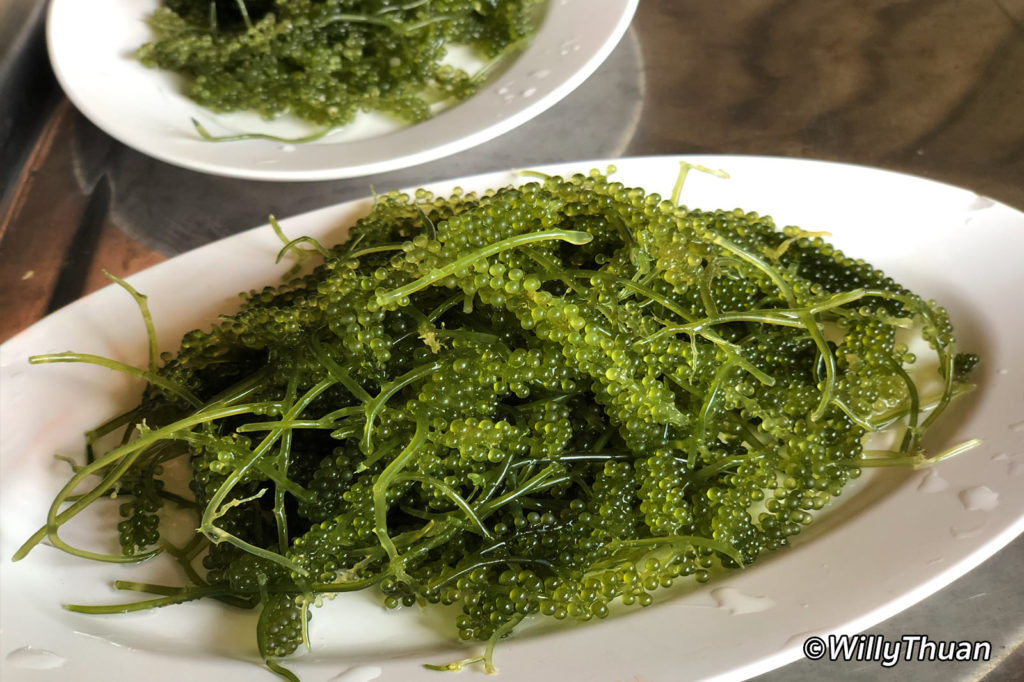 More Photos
---
Laem Sai Seafood Info
Location: North East coast of Phuket
Address: 330 Thepkrasatti Road, Amphoe Thalang, Chang Wat Phuket 83110
Open: 10:30 am – 8:30 pm
Phone: 088 169 4780
Price: cheap
Specialities: Seafood
Distances from Patong: 36 km, from Phuket Town: 33 km, from Kata: 48 km, from Bang Tao: 22 km
---
Laem Sai Seafood Map
---
More about Thai food in Phuket