What is Kathu Night Market?
Update: Kathu Night Market is permanently closed
Kathu Night Market (formerly known as the short-lived AWA Kathu Night Market followed by the Bunthai Night Market) is a small market in Kathu, just halfway between Phuket Town and Patong Beach. This market is still a very young market, but it shows a lot of potential. You can find a lot of delicious local food at low prices, a bit of shopping, mostly accessories, a few bars and a live band.
This slideshow requires JavaScript.
---
What to Eat at Kathu Night Market?
The food at Kathu Night Market ranges from the classic som tum (spicy papaya salad), some delicious fried chicken, tilapia fish barbecued in a salt crust, kanom jeen (rice noodle with curry), that very popular pork knuckle called ka-moo and the list goes on and on so just let your appetite and nose guide you. There are a lot of sweets to choose from too: buy what you like and bring it to one of the tables to enjoy. It's that simple (and cheap!)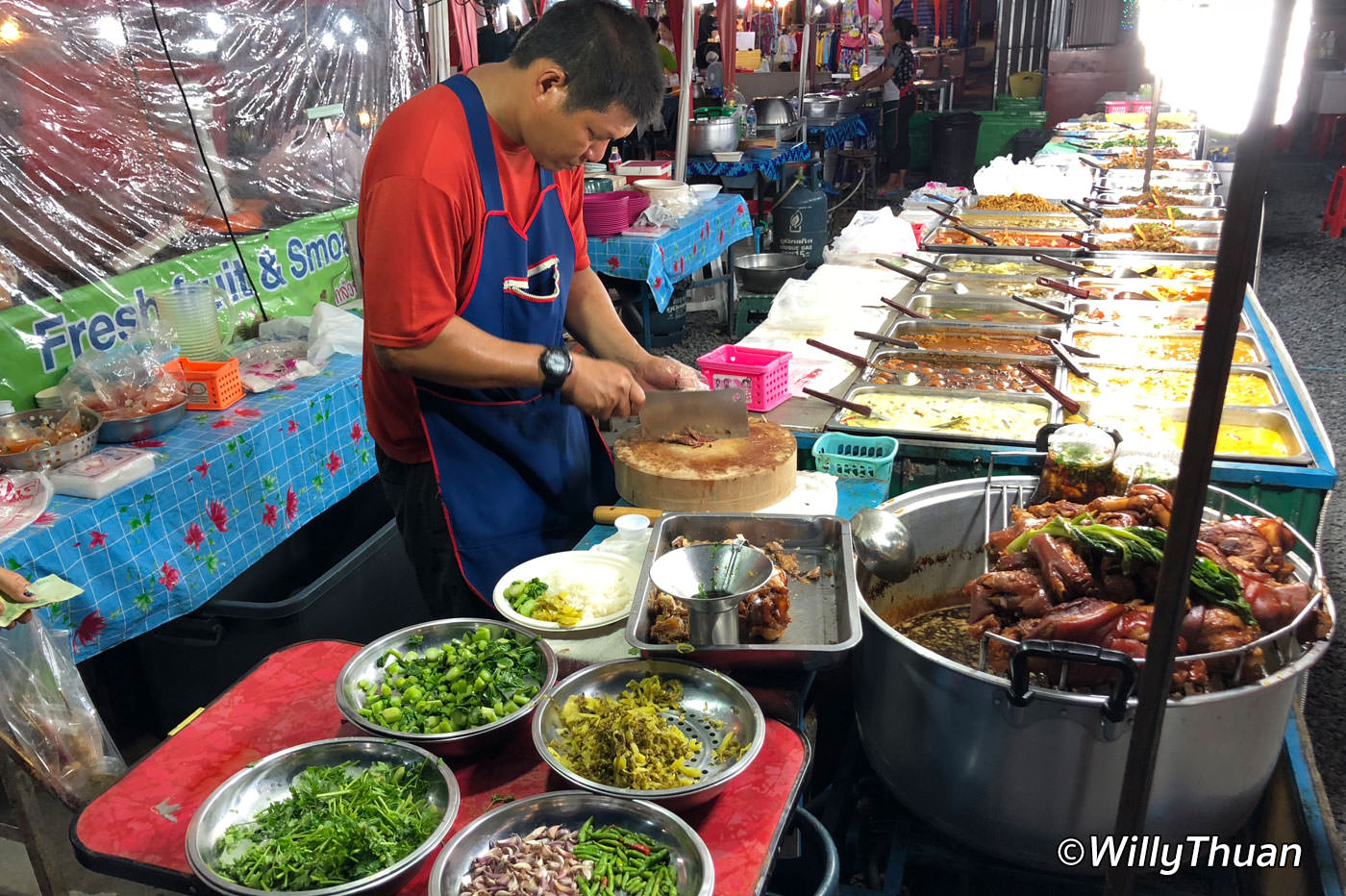 If you are brave, you can even try some fried bugs! How about a bag of grasshoppers, silkworms or crickets? It's good protein! We tried some, and it's not that bad. The palm tree worms were a little too gross. If you try these, let us know!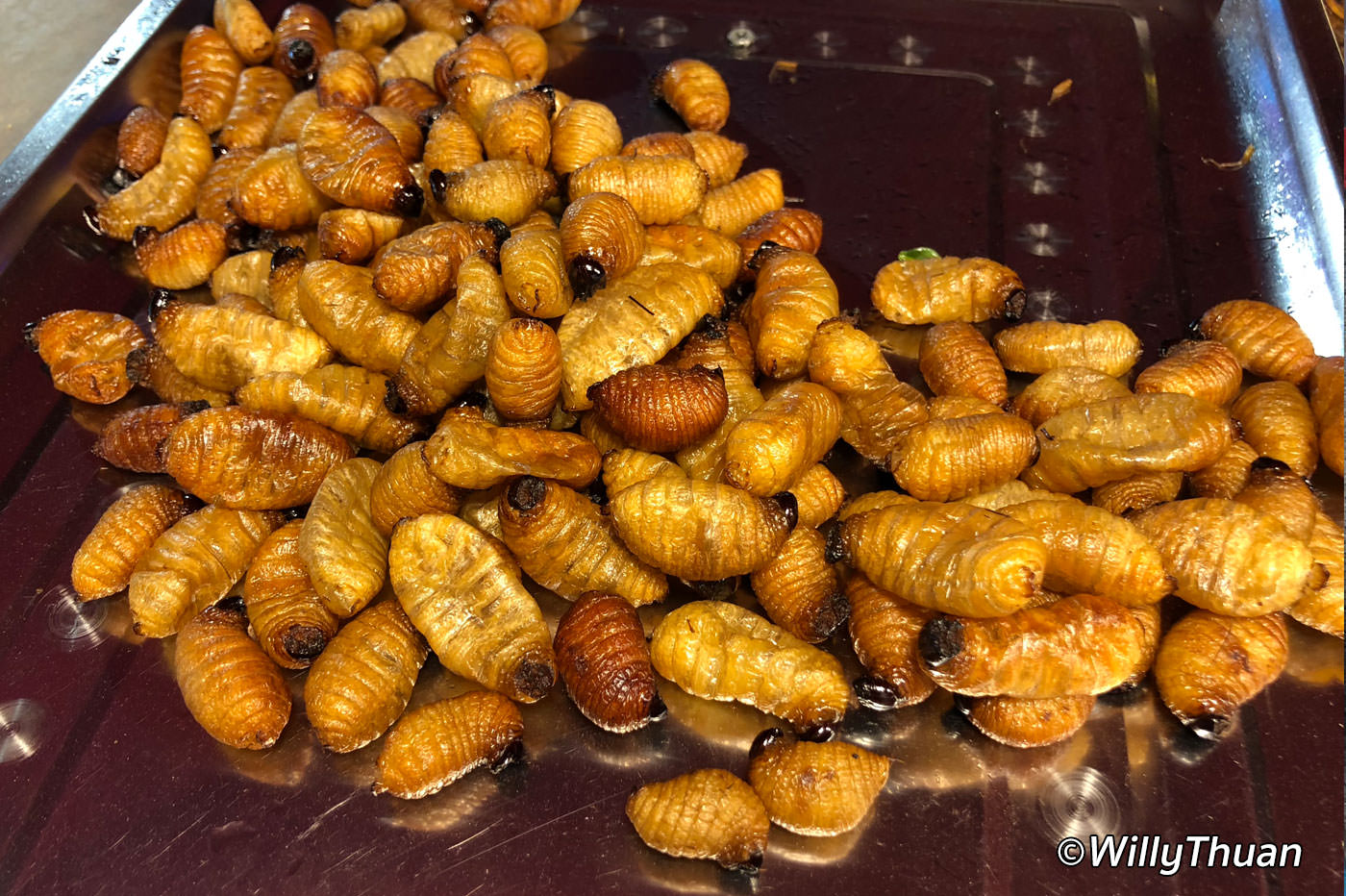 You can also hang at one of the few bars build with recycled containers as it is the fashion in Phuket for a few years. Also, those containers are ingenious since they offer a natural rooftop terrace! In the back of the market, you'll find a stage for the occasional live band.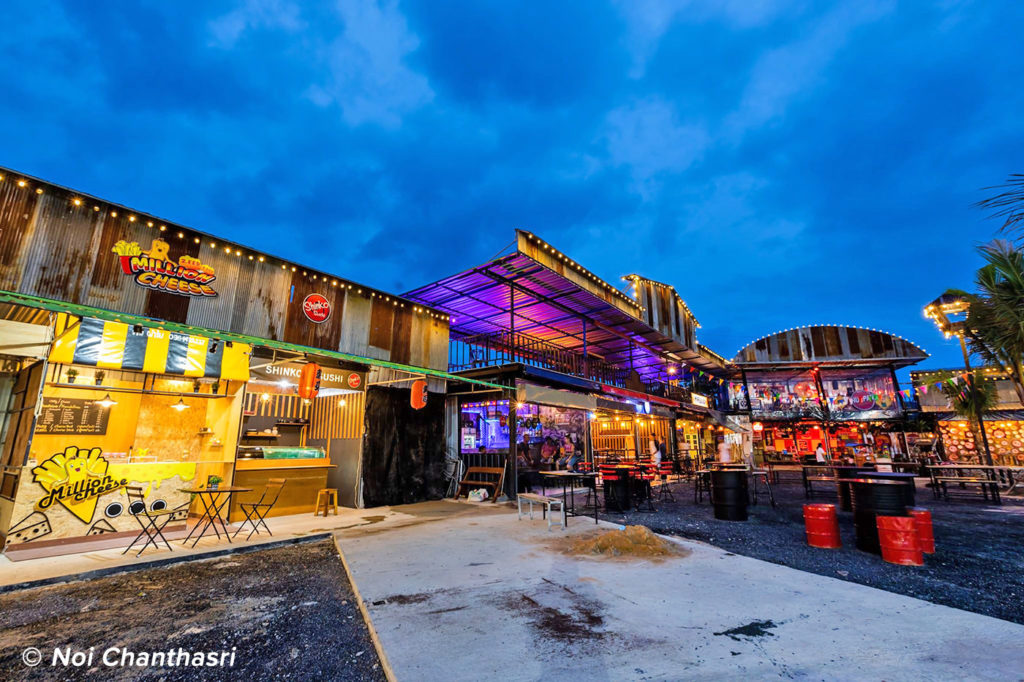 The shopping itself is not all that impressive, but you never know what you can find in a night market, and it's always cheap! The location of the Vintage Night Market is very convenient so if you happen to drive on this road, stop by for a snack or some fun shopping.
---
Kathu Night Market Info
Location: Kathu
Address: 2/112 Moo 2 Phra Phuket Kaew Rd, Kathu, Phuket 83120
Location: Kathu
Open: Mon, Tue, Fri, Sat, Sun: 5 pm – 11 pm
Phone: 076 609 329
---
Kathu Night Market Map
---
More reading