Exploring the Chillva Night Market
Chillva Market Phuket is one the best weekday night market on the island. Everyone seems to love them, Thai teenagers, more than everyone else. Every town in Thailand has a surprising amount of these shopping and eating playgrounds, and they are always packed, so it's no surprise that there are now more than 9 night markets in Phuket. Chillva Market Phuket also makes smart use of those old metal containers as this is the trend in Thailand!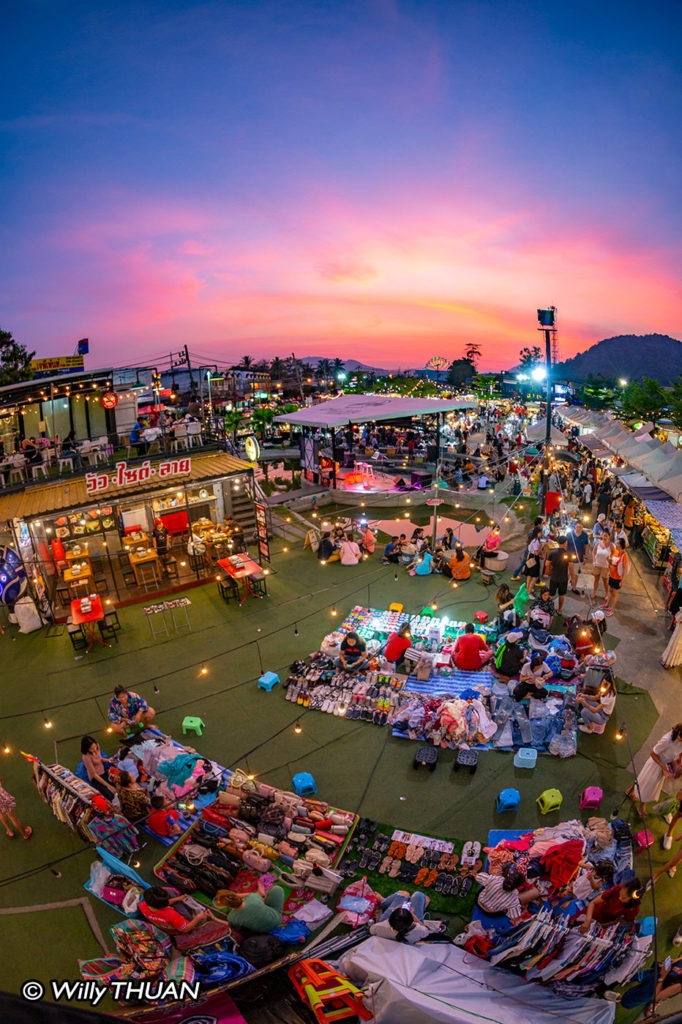 ---
What to Buy
Chillva Market has a young and fun vibe. Many items on sale are original stuff and local creations, not as many fake brands here, but the watches looked a little dodgy (go to the other Naka Weekend Market if knock-off merchandises are what you are after). Clothing, jewellery, tons of sports shoes, tons of accessories and gadgets you don't really need, but will buy anyway will grab your attention.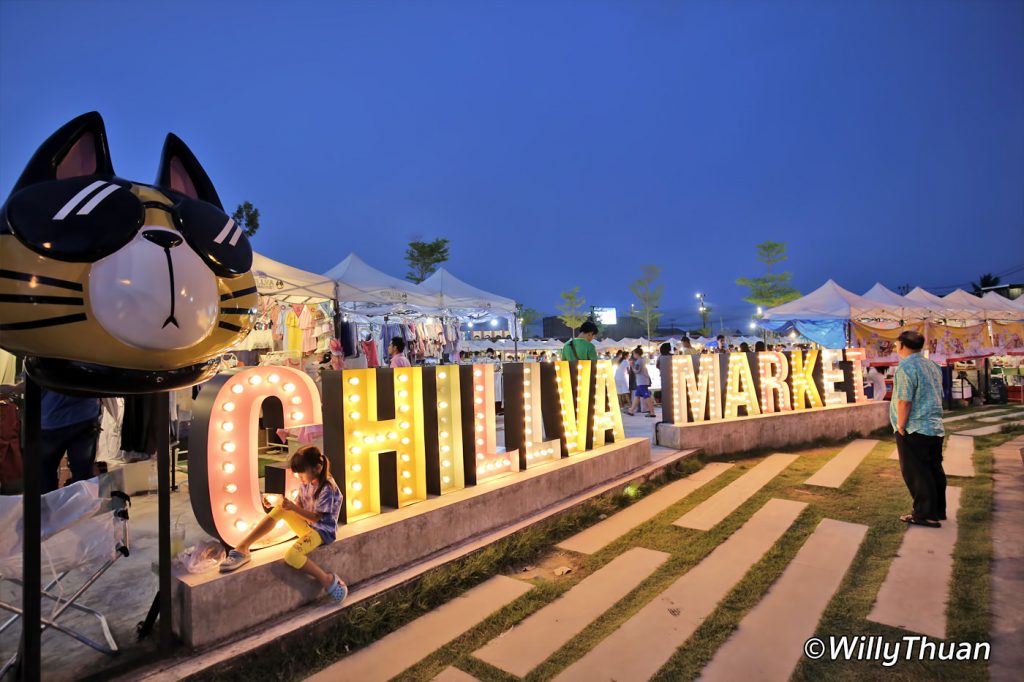 Prices are reasonable, and bargaining is ok, but try not to be as tough as you would do in the streets or bazaars of Patong or Karon. These are often young people trying to make a little money for fun and studies.
---
What to Eat at Chillva
Don't miss this chance to try some local food while visiting. Salty or sweet and colourful, snacks are one of the key ingredients of the market's success. The choice is impressive: seafood, all kinds of meatballs and sausages Thai people like so much, delicious fried chicken with crispy skin, stays and juicy ribs. On the sweet side, you can enjoy deliciously fresh tropical fruits, banana pancakes or the much-loved mango sticky rice.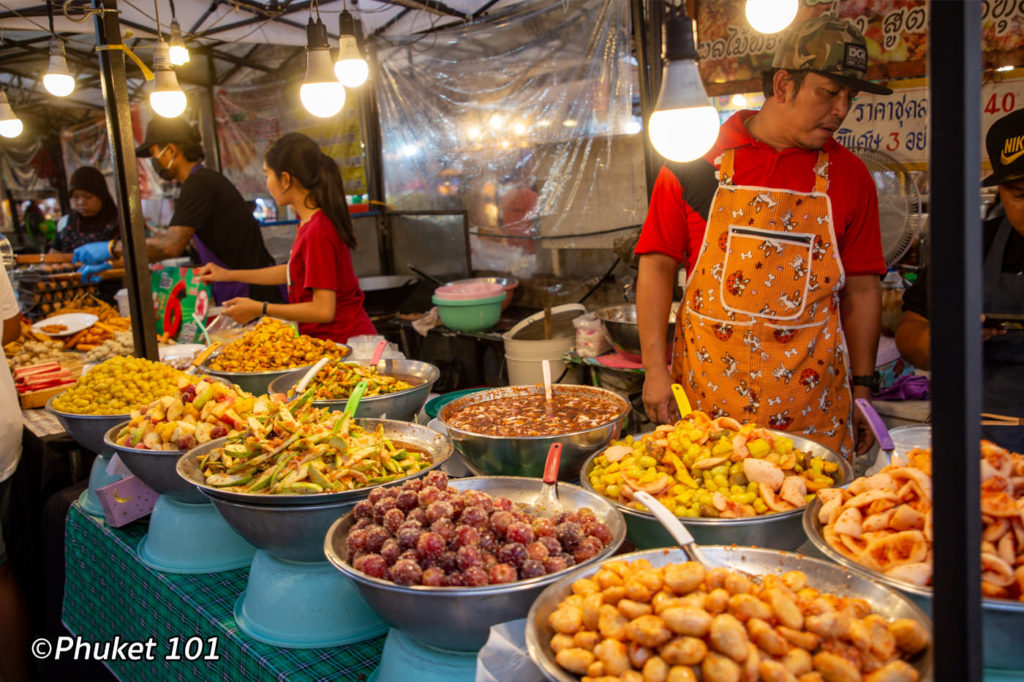 Did we mention you can also try all kinds of fried insects? Not to miss! This is a unique chance to have a bite of a grasshopper, a silkworm, a cricket or a plump silk pupa! It's not as bad as you may think. If munching insects is not your thing, you could maybe try crocodile meat, but it's not as good a photo to take back home and brag about.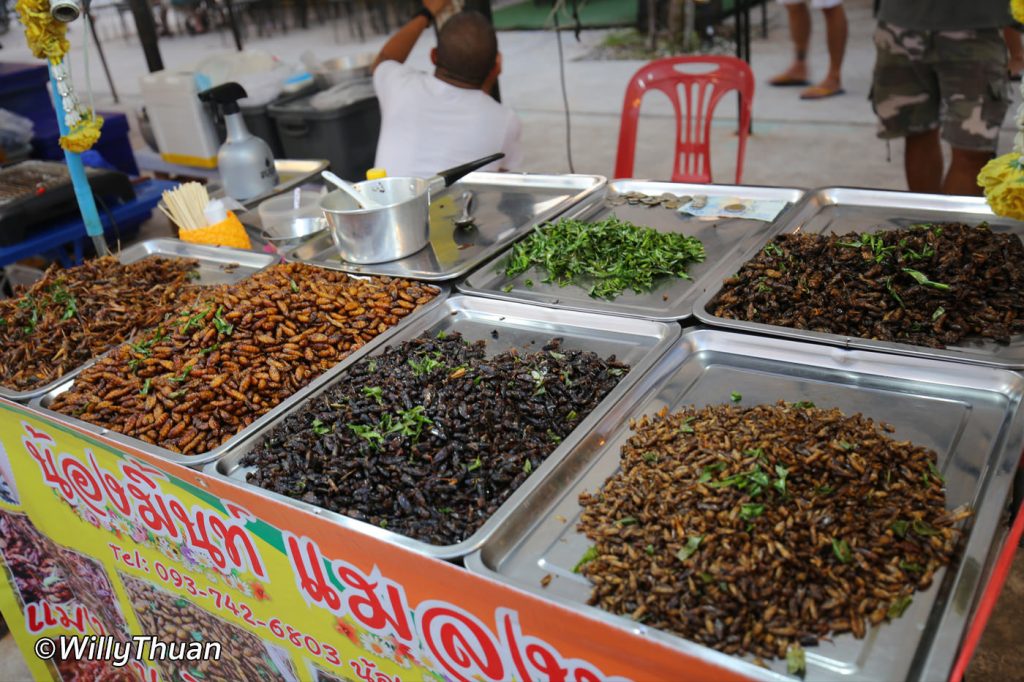 ---
The Bars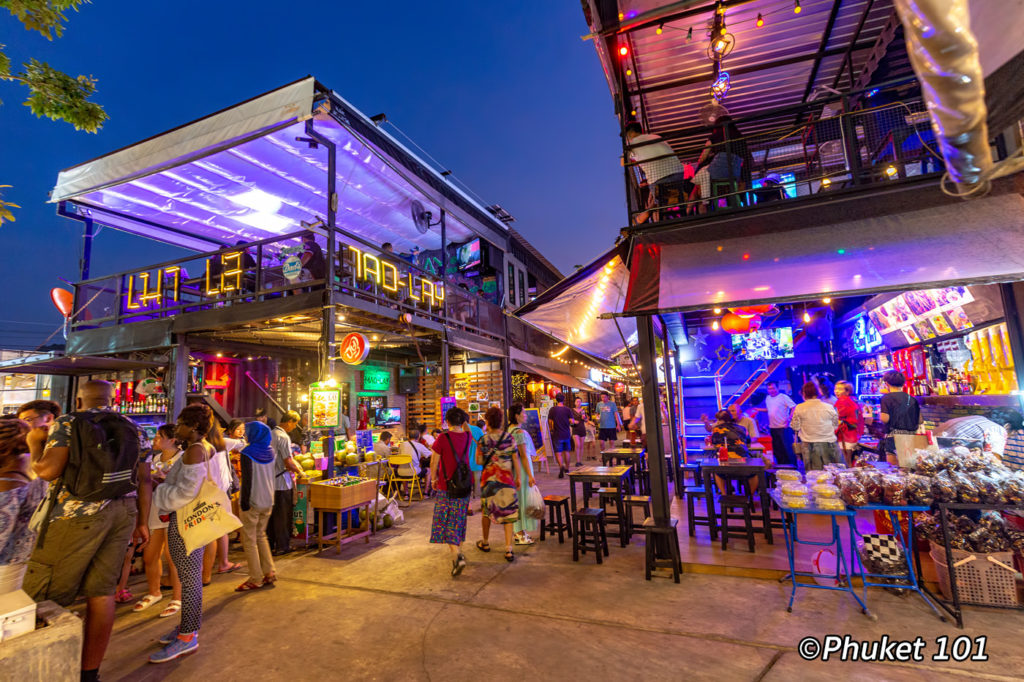 In two corners of Chillva Market, you will find small bars and restaurants built inside containers. This is a new favourite way to set up markets with a new dimension. It's easy to carry and fun to decorate the way you want it. Best of all, by putting two containers on top of each other, you get an instant rooftop bar with a bird view of the market!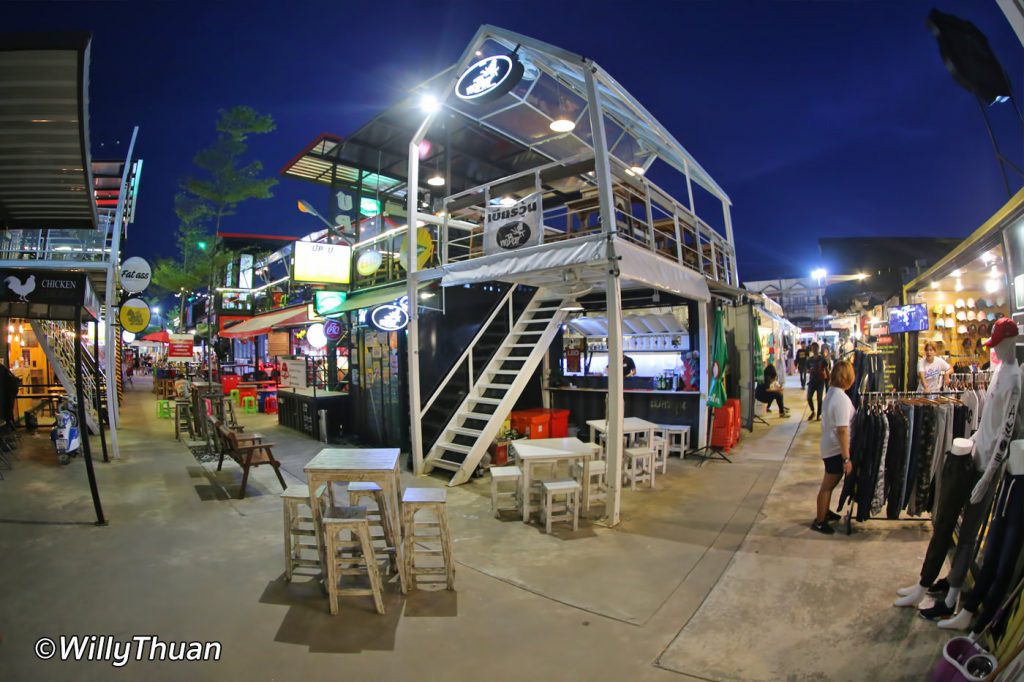 ---
Chillva Retro Area
Once done with your shopping and browsing, you can escape the busy market by walking to the back and enter the new Chillva Retro. Order a drink or snack, and sit at one of the many tables and enjoy the more relaxing atmosphere of this area.
---
More Photos
---
Market Street View
---
Chillva Market Info
Location: Phuket Town
Address: 141/2 Yaowarat Road, Phuket 83000
Open: 5 pm – 11 pm – Wednesday to Saturday – Sunday closed
Phone: 099 152 1919
Price: Free
---
Chillva Market Map
If you are on mobile, add the map here: https://goo.gl/maps/ii9DTUXQt3Asc2w79
---
FAQs about Chillva Market
✳️ Which days is the Chillva Market open?
a. Chillva Market is open Wednesday to Saturday, from 5 pm to 11 pm.
✳️ What can I buy at Chillva market?
a. You can purchase clothing, shoes, accessories.
✳️ Is there food to enjoy at the market?
a. There are tons of local food, local sweets and snacks to enjoy at the back of the market.
✳️ Is there some entertainment too?
a. There is a stage with live music in the central part of the market. You can also enjoy music and drinks at the many bars built out of recycled containers, including a terrace above them.
---
What's around?