A market open every night in Patong
OTOP Market official name is OTOP Shopping Paradise and was initially designed as a local market to promote the handicrafts and original products of each province of Thailand. The unusual word 'OTOP' serves as an acronym for 'One Tambon One Product' (which means 'One District One Product'). The location of this market is convenient, on the second road of Patong beach, just 750 metres from the famous Jungceylon shopping mall.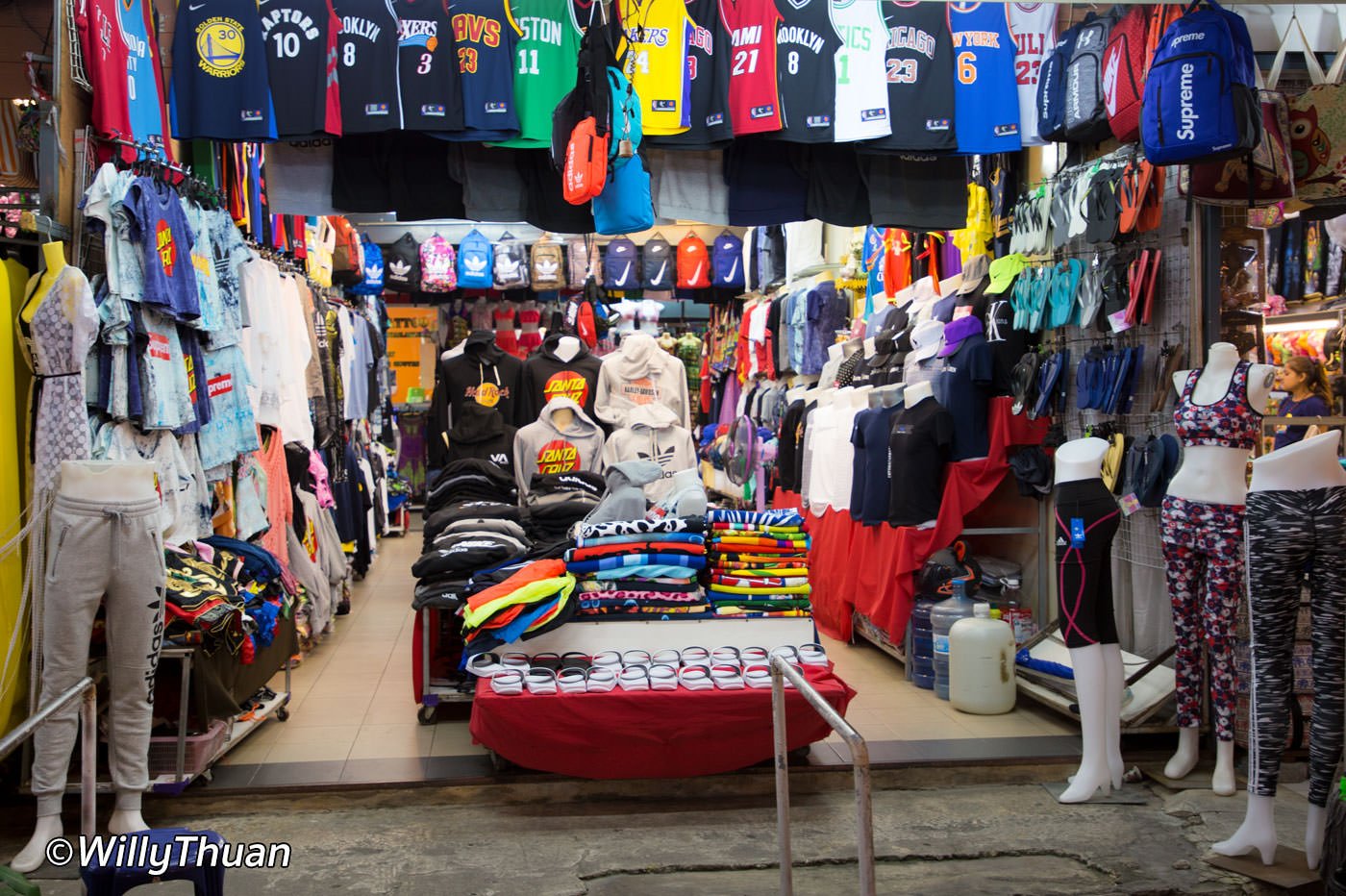 The market was meant to promote handicraft items, Thai fashion accessories, local pottery, household items, cotton products, silk garments, and food from each of these provinces. This interesting idea didn't last very long in a city where most tourists are more interested in knock-off brands, copies of designer bags and cheap clothing. Today OTOP market mostly sells a lot of those copies, fake stuff and tons of souvenirs you don't even need.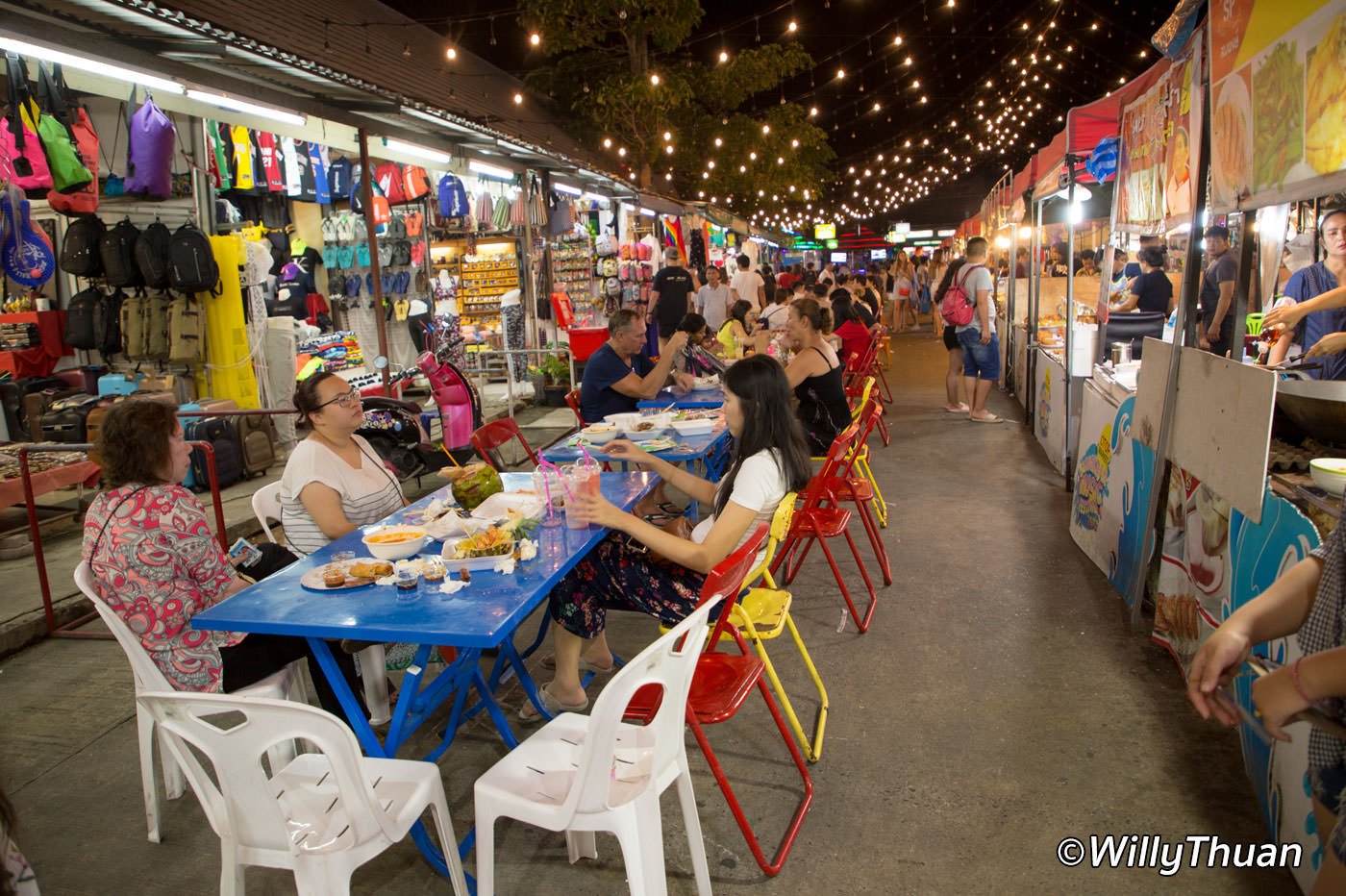 ---
Street Food
OTOP market is now more famous for the street food area. It's relatively small but looks fun and decently good. You can order at little food stands and sit at any of the small tables in front of it. It's good and cheap, it feels like being on holiday in Thailand. Enjoy fried chicken, grilled seafood and the much-loved Phad Thai.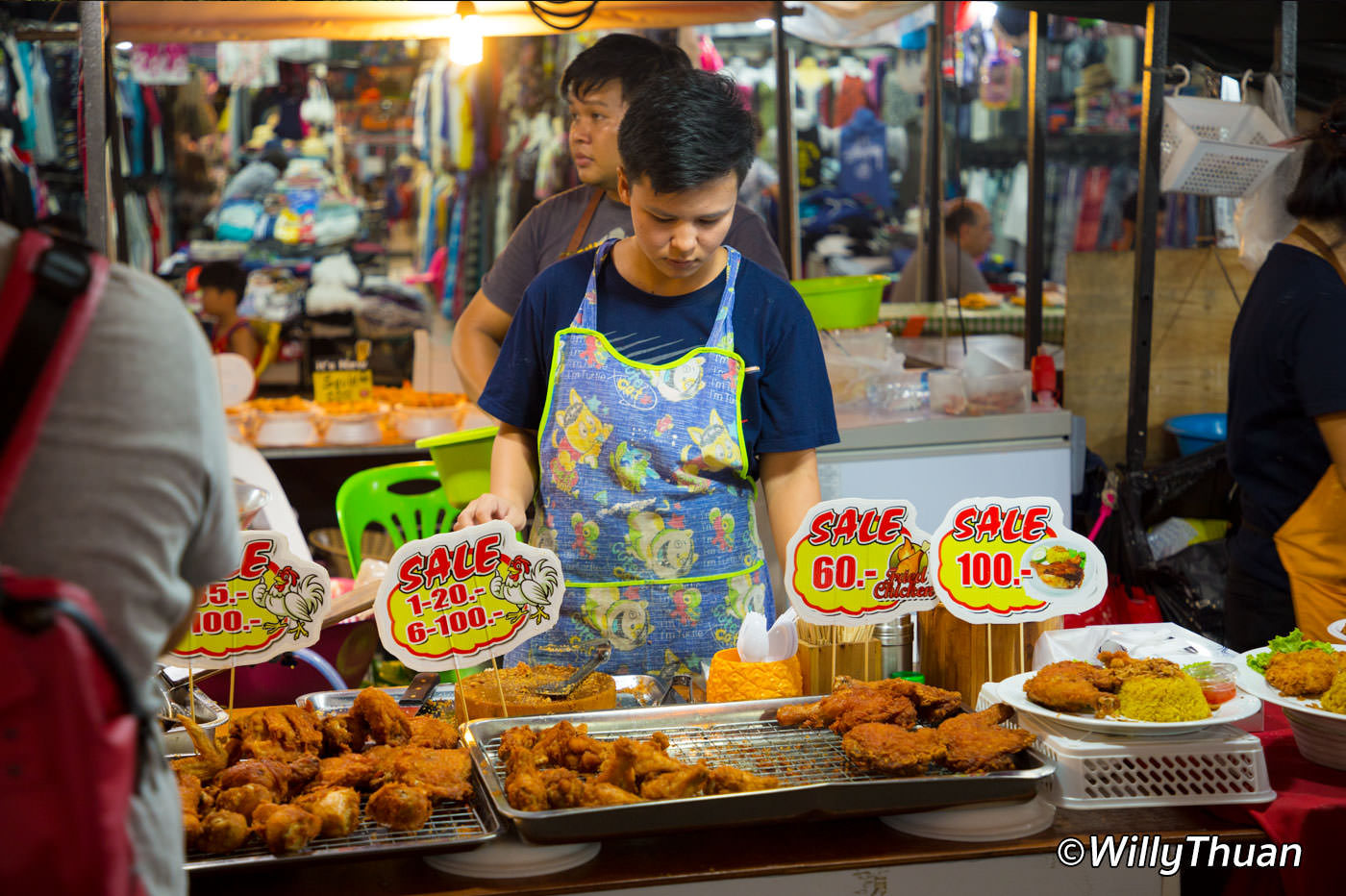 ---
OTOP Beer Bars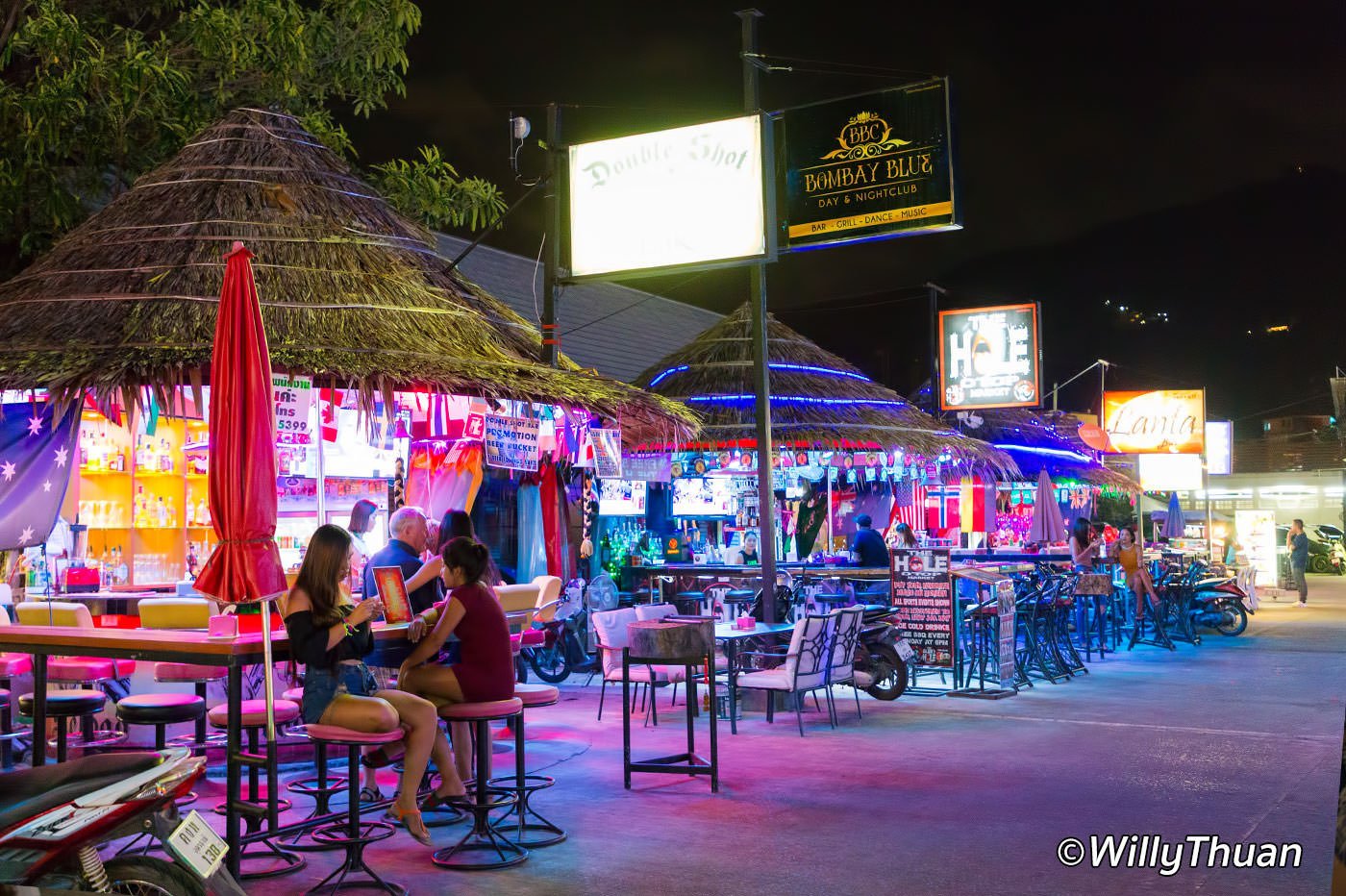 In the back of the market is a long line of tiny beer bars. They have been there since day one and had a lot of ups and downs, but a few of them are still around. They are the exact definition of 'Same same but different' since they all look the same: circular with a pointy thatched roof, hanging flags, stools around and the unmissable block of wood to play that nail and hammer game. Popular names are Bombay Blue, Ronnie Kangaroo Bar, Bourbon Bar, Cockatoo bar, True Blue Bar etc. The staff there are friendly, and it's a decent place to relax at the end of the day and watch some games in good company.
---
Photos of OTOP Market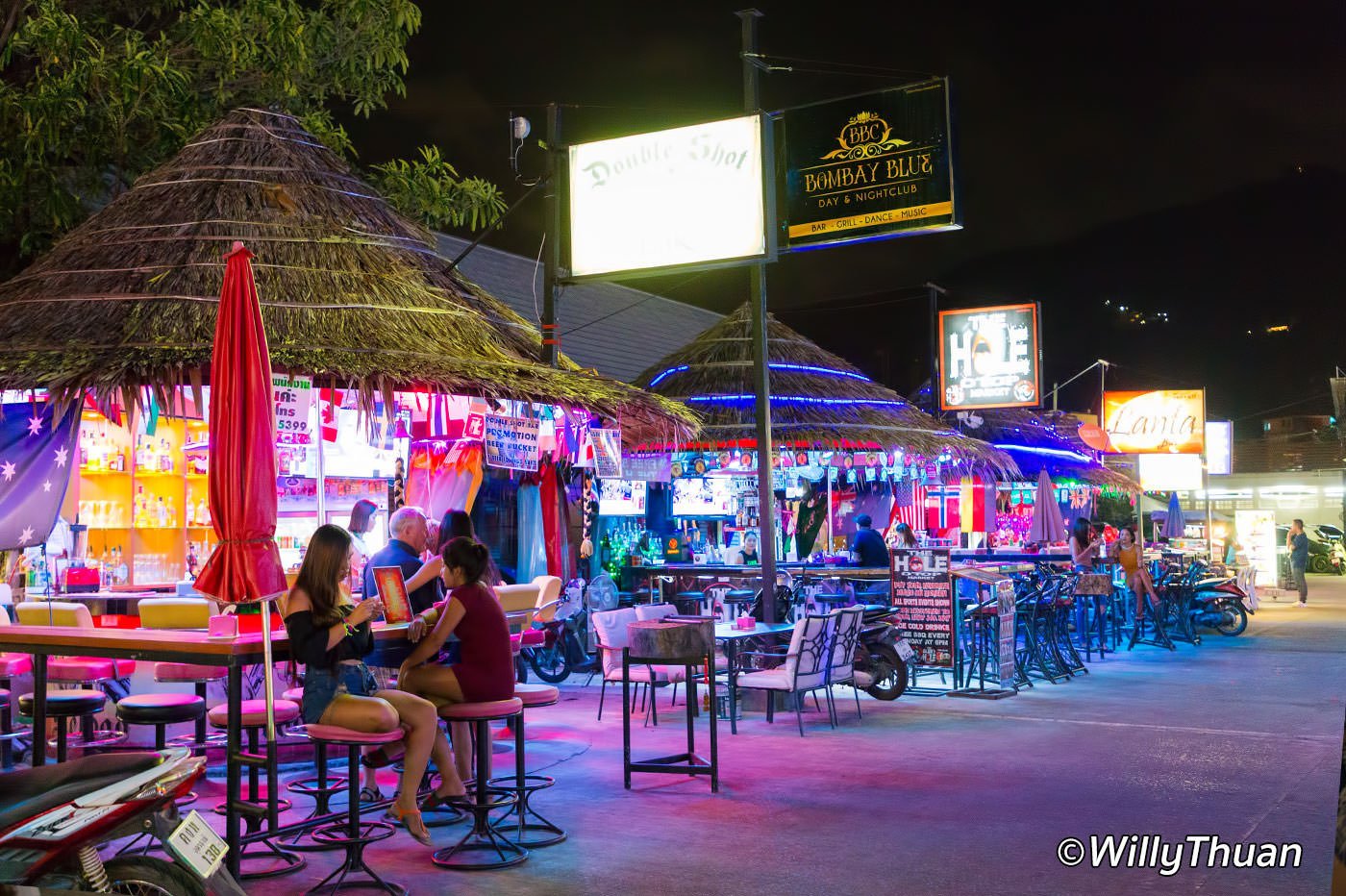 ---
OTOP Street View
---
OTOP Market Information
Location: Patong Beach
Address: 237/15-20 Rat Uthit Road, Patong, Amphoe Kathu, Phuket 83150
Open: 10 am – 10 pm
Price: free
---
Where is OTOP Market?
If you are on mobile, add the map here: https://goo.gl/maps/xgY5TkctZRCn4uCX8
---
---
What's around?